[OPINION] Enugu State Beyond Prebendalism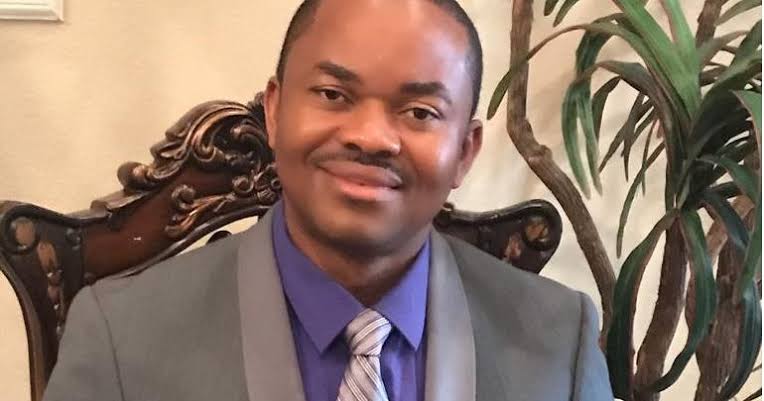 By Osmund Agbo
When a recent NBS data reported Enugu as one of the only two states in the southeast with a poverty rate above the national average, my heart sank.
How could my very dear 042, a shining city on the hills compete for such unenviable spot with states of the northeast devastated by years of murderous rampage of Boko Haram.
Was I surprised? absolutely not. Here is a shocker for you; the old Nsukka zone where the current governor hails from likely contributed more than her fair share in this ignominious tragedy.
If you are a friend of mine, you might have noticed some reluctance to host you in my country home. It has nothing to do with me not being proud of where I come from. It's more like not having the conscience to let you gallop down a treacherous alley of deep gully in what looks like a foot path on the way to explore a cave.
And so if you insist, I have to warn you to dare visit at your own risk. Such is the fate of thousands of families that call my home town of Imilike-Agu home. Yet my friends don't believe I have any right to complain since my "brother" is now the governor of Enugu state.
There is the temptation for an average Igbo man to think of Nsukka simply as a town or in a broader sense, just a local government unit. It's akin to a culturally naive American thinking that Africa is one tiny little village where everyone knows everybody. Of course we are all Africans but Africa is not a country and certainly not a village.
When someone identities as an Nsukka man, it may just mean that he was part of the old Nsukka zone and not necessarily from Nsukka as a local council unit or Nsukka town as one of 402 autonomous communities that constitute the now Enugu state.
It's similar to an Nnewi man being called an Onitsha man simply because Nnewi belonged in the old Onitsha senatorial district. Then to add to the confusion, there is the culturally identified Nsukka man which may now include people of Isi-uzo in today's Enugu east senatorial district.
When it comes to Nsukka, it appears there is a very poor understanding of the aforementioned nuances of what one has to concede is an ambiguous nomenclature.
That informs the basis for the total lack of appreciation of the huge population of people residing in the geographical space loosely lumped together as just Nsukka. For ages, this confusion had had a negative impact on attracting development to the area and hurt the region both politically and economically.
To put it in context, the old Nsukka zone had the same status as the old Enugu zone. Both were part of a five zonal structure comprising Enugu, Nsukka, Awka, Onitsha and Abakaliki in the old Anambra state.
Today that same Enugu zone is now split in half into Enugu East and West senatorial districts with eleven local council areas within her borders whereas the old Nsukka zone still remains one senatorial district with only six council areas. In what looks like a sham attempt to placate, Isi-uzo was carved out to join with the old Enugu.
The old Enugu zone with roughly same population as old Nsukka zone would have to produce two governors before Nsukka can produce one in the current zoning arrangement. Of course that was possible because those who mattered at the time were all from the old Enugu zone. We are a people with a warped sense of justice and fairness, enmeshed in the most primitive politics of prebendalism.
You can now begin to appreciate how the problem was compound for a people who starting out were already a whole generation behind in terms of economic development. Which is why the loud cry of marginalisation that gave birth to Enugu state in 1991 still re-echoes loudly today for the creation of Adada state.
In governor Ugwuanyi's first inaugural speech, he rightly identified the huge lopsidedness in development of Enugu state to the disadvantage of Nsukka area. He made it pretty clear that he would seek to address those.
Up until now, there is nothing to suggest he had ignored other regions of the state in terms of political appointment and allocation of infrastructural projects in pursuit of that goal . Even then, there is this unfounded narrative that he may have left Enugu to rot in favour of his very dear old Nsukka.
I think it's fair game to interrogate Gov. Ugwuanyi administration's overall performance in governance. I believe it's the civic duty of every citizen and should be encouraged. But there is no question that he has not only been fair in his distribution of political appointments and allocation of state resources, he is just.
That said, it's doubtful that his best effort will help his approval in the eyes of those who see things a little differently. It's akin to how Jonathan was perceived by the north despite all the massive development effort he channelled to the region, which arguably was more in comparison to his home state of Bayelsa. For some, any development effort outside Enugu city doesn't just seem to count at all.
We are not suggesting any form of favoritism to the benefit of one region of the state over the other. Not at all. On the contrary, we are against that since Enugu belongs to us all.
Enugu however, need to carry all her citizens( rural and urban) along the path of development as well as put her best foot forward if she plans to break through the shackles of under-development. Her growth for sure will be stunted if all efforts are concentrated in maxing out a city that is already as modern as it could get, at least by Nigerian standard.
Enugu should be ready to pay more attention to her rural communities as a way to lift her citizens out of chocking poverty.
Dr.Agbo is the President/CEO of African Center for Transparency
#FixPolitics seeks proper amendment to Electoral Act

#FixPolitics, a citizens-led research-based initiative, has called on the National Assembly to carefully consider a bill before it, seeking to repeal the Electoral Act 2010.
#FixPolitics made the call in a document addressed to the joint Senate and House of Representatives committee on Independent National Electoral Commission and Electoral Matters.
The joint committee had called for a public hearing on 'A Bill for an Act to Repeal the Electoral Act No. 6, 2010 (as amended) and Enact the Independent National Electoral Commission Act 2020, to regulate the conduct of Federal, State and Area Council elections for Related Matters'. 
In the document, '#FixPolitics' Electoral Bill Memorandum (Position and Recommendations)', addressed to the joint committee, #FixPolitics pointed out that some sections of the Act were weak, problematic and filled with irregularities, hence its position and recommendations.
In a statement issued by the group's Publicist and Spokesperson, Mr. Ozioma Ubabukoh, on Monday, #FixPolitics said, "Our position and recommendations is to engage the existing political order to produce sustained change that guarantees democratic progress and wellbeing of the people."
According to Ubabukoh, some of the grey areas identified in the Act on which #FixPolitics made its position and recommendations included Section 2 – Functions of the Commission; Section 6 – Establishment of Offices in Each State and FCT; Section 9 – Continuous Registration and Section 12 – Qualification for Registration.
Others were Section 44 – Format of Ballot Papers; Section 52 – Conduct of Poll by Open Secret Ballot; Section 87 – Nomination of Candidates by Party; Section 119-157 – Electoral Conduct and Section 127 – Voting by Unregistered Persons.
Concerning 'Section 2 – Functions of the Commission', #FixPolitics said, "We propose that the National Assembly should take on the role and responsibility of calling for a referendum on a new constitution. The National Assembly should facilitate the process through which the Nigerian people can exercise their constitutional sovereignty to give themselves a constitution. This role is not only consistent with principles of constitutional democracy, it is also a validation of the provisions of the Nigerian Constitution."
The group also proposed a reduction of the time provided in 'First schedule – Rules of Procedure for Election Petitions: Sections 12, 14, 16, 18 & 142'.
"Paragraph 12(1), which gives a respondent 21 days within which to respond to a petition, can be shortened to seven days. Paragraph 16(1) which provides a petitioner five days within which to respond to new facts by the respondent, can be shortened to 48 hours," it recommended.
#FixPolitics further urged the joint legislative committee to exude the spirit of statesmanship in the amendment to the sections to address the identified deficiencies in the Act.
"We expect that the proposed amendment will strengthen transparency and accountability in the nation's electoral system," #FixPolitics added.
Osinbajo and a likely date with destiny
Written by By Hashim Suleiman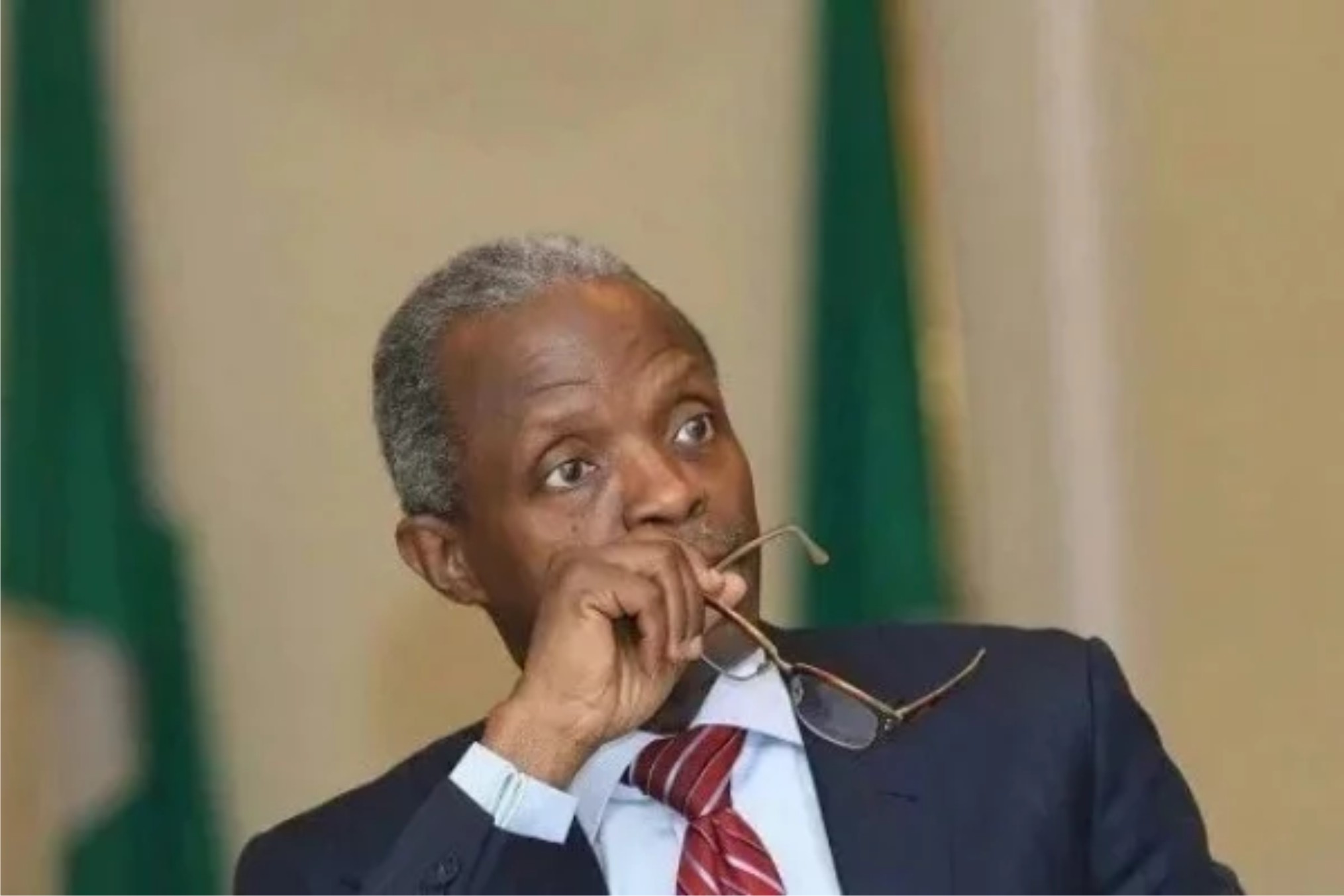 Let me use this yuletide season to shine my torch on Pastor Yemi Osibajo who at the moment is top most Christian official of the country and a person who has never lost sight of such a responsibility by behaving and acting appropriately. Such quality has silently endeared him to the people and due to his nature you can only know that when you personally ask peoples opinion about him or APC and 2023.
Due to his nature that I have described above and his not being the everyday politician, he may not be the favorite for political headlines by media and pundits but people like us who take extra mile to observe and analyze our everyday changing and growing democracy do see so many likely permutations of which Osinbajo appears the most likely for consensus sake all the way.
Let me make a reminder to my earlier article of November 4, 2019 titled 'Pantami as near perfect fit for 2023 permutations' https://opinion.premiumtimesng.com/2019/11/04/isa-ali-pantami-as-near-perfect-fit-for-the-2023-permutations-by-hashim-suleiman/ where I had identified Tinubu's clear interest in the game but could be stalled by a likely need for pairing with a Muslim like Pantami which is doable but with its attendant challenges and as such a pairing of Pantami with a Christian could be a more perfect fit. Such a Christian is gradually turning out for me to be Osinbajo.
Events have come and gone after the above article and in fact the race for the 2023 is becoming clearer with so much interests for the presidency in the APC and none of them is likely ready to shift grounds for the other, little wonder why Pastor Tunde Bakare had to attempt to shut some of those camps who are hell bent on truncating Asiwaju Tinubu's ambition for the 2023 presidency bid.
It is not likely that those camps are going to pull back their 'shakabula' guns as a result of Bakare's sermon and one thing Bakare also forgot is that in politics such guns may not kill but they may be spoilers in a supposed well planned operation.
Regardless of all these however, Tinubu has continued his reach out to all parts of the country from Sheikh Bin Usman's daughter's wedding in Kano to Maiduguri on a condolence for the incident at Jere local Government.
Furthermore, it is not longer news that Kayode Fayemi and his crew are nursing their own agenda with him being the presidential candidate or pairing with a northerner as vice. The Goodluck Jonathan card is also flying and a friend just recently whispered another card of Orji Uzor Kalu perhaps to placate the Igbos. The people who fly these cards are mostly those who are vehemently against Tinubu's candidature and I'm not sure they are ready to support it for whatever reason and I'm also not sure if Asiwaju himself is ready to go ahead with his agenda without all these erring groups in the APC or in other words the APC being intact.
Make no mistake to think the Asiwaju who is a benefactor of Osinbajo is not fully qualified or does not enjoy my personal support for the presidency owing to my belief in his progressive principle which I had also enumerated in the November 4, 2019 article I made reference to in the third paragraph above but the realistic fact is there are so many land mines which do not appear pleasant for both his party and himself should he insist to go ahead.
The first major challenge will be that of the religious pairing unless well insist to have a repeat of the muslim-muslim ticket of 1993 and whether such would fly could be left to the further strategy meetings that would be held and such meetings must be made with sincerity of purpose, lucky enough Osinbajo had informed us in one of the Colloquiums that Tinubu holds his meetings with such openness during his governorship days and could give in on superior progressive arguments.
The second major hurdle would be those other groups who would back out in the event of the emergence of an Asiwaju candidature. Such would leave the APC very weakened to go into the election and there would also be anti party activities.
Against the backdrop of all of the above, Osinbajo appears to be the most perfect candidate to mitigate all of the above challenges. He is a Christian of repute who could easily fit into pairing with another Muslim of repute. He fits into the class of the new breed politicians that the Nigerian youths clamor for on a daily.
Apart from being a graduate of the Asiwaju School of progressive politics, he is a very close friend and confidant of all the other groups who might be opposing an Asiwaju candidature. Osinbajo had worked as meticulously as bagging enough friends from the opposition PDP.
If all of these are not enough pointers for a likely date with destiny then what could ever be more. Time shall tell however, but it's instructive for the APC family to look inwards and make appropriate decisions against the 2023 elections which is fast approaching.
But Osinbajo does appear as the most suitable consensus candidate for the APC.
*Hashim Suleiman wrote from Abuja. He can be reached via @oneheartnaija
OPINION: As The Nigerian University System Dies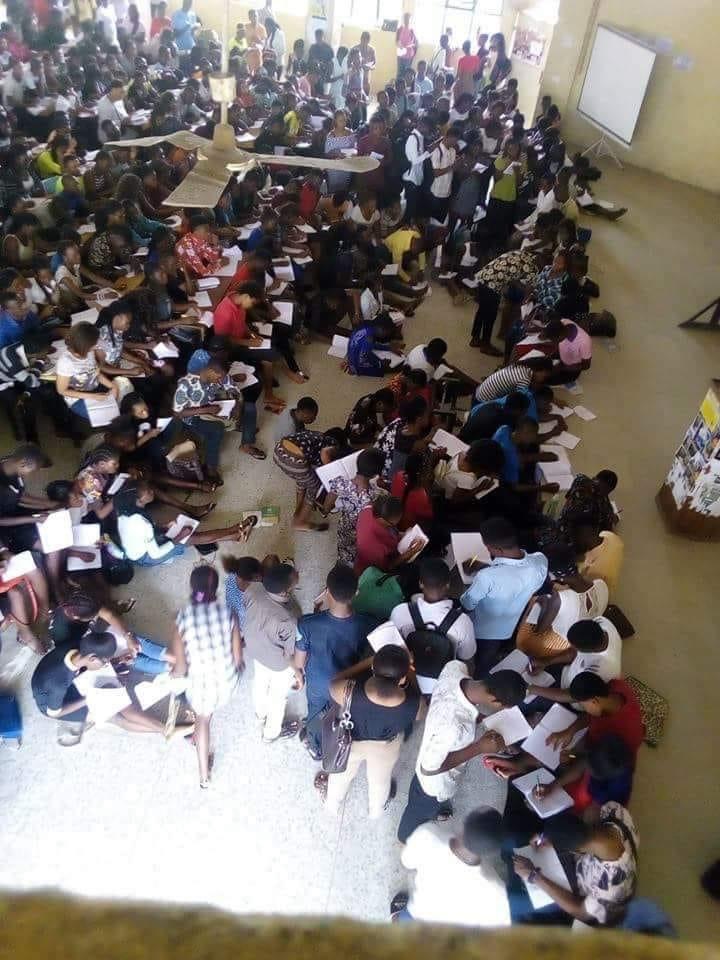 By Azuka Onwuka
If you have any reason to go back to the public primary school and secondary school you attended, you would notice that only the children of the lowest parts of the social classes attend such schools. They allow their children to still attend public schools because they find the school fees of private schools out-of-reach. The moment their earning power changes, they move their children out of the public schools.
This was not how it was in 1970s and 1980s when we attended primary and secondary schools. Children of all social classes attended the same public schools. Even the children of state governors, federal ministers, and top chief executive officers attended the same public schools with other children. Those who did not want to attend secondary schools within their neighbourhoods sought admission into some prestigious schools or federal government colleges. These schools usually had good boarding facilities. Old boys and old girls of such schools proudly talked about their alma mater.
There were few private schools then, but they were seen as not having the same high standard as the public schools. Government had taken over all schools built and run by missionaries.
In the 1970s, Nigerians who got admission into a Nigerian university and an American university would choose the Nigerian university over the American one. Students from other countries came to Nigerian universities to study. Lecturers from different countries came to Nigerian universities to lecture. Nigeria was seen as a hub of education and intellectualism in Africa.
By the time we went into university in early 1990s, private secondary schools were gaining currency. Public secondary schools had lost much of their quality. There were no private universities then. Government had not allowed private universities to operate. Public universities were degenerating but still of good enough quality to be accorded some respect.
In 1999 Igbinedion University, Okada, Edo State was established at Okada, Edo State as the first private university followed same year by Madonna University, Okija, Anambra State. Even though the existing public universities had lost so much of their glory and prestige, the new private universities were still viewed with suspicion. Many believed that in addition to having unnecessarily high tuition fees, they did not have high enough standard for students and would not provide students the needed well-rounded life.
As the new century progressed, the attitude towards private universities began to change. The first reason was the certainty that within every four years, there must be a long strike by the Academic Staff Union of Universities, which has lecturers of public universities as members. (This does not include the strike of the Non-Academic Staff Union of Universities). This would ensure that studies at all public universities are suspended for as many months as the strike lasts. Currently there is a strike by ASUU since March 23, 2020 (nine months). The global COVID-19 lockdown that occurred from March to July did not allow many people to notice the strike. But now that the lockdown has been lifted in all parts of Nigeria, most people have become aware of the strike. The regular strikes in public universities ensure that the graduation time of students is uncertain. People know when their children start their university education, but cannot predict when they will graduate.
Another issue was that changed the attitude to private universities was the dwindling quality of education in public universities. This became obvious as the ranking of Nigerian universities continued to drop. Just as government neglected the primary and secondary schools, it also neglected the universities. The hostels and classrooms became dilapidated. A hostel room that housed two students in the 1970s began to house four students in the 1990s, then six students, then eight students and then countless number of students, both those who were officially assigned the room and those who were not. The laboratories and libraries had only obsolete materials.
There was also the issue of university cults. Societies that were formed as university fraternities in the 1950s metamorphosed into dangerous gangs that intimidate, extort, attack, rape and sometimes even kill those who have issues with them. Sending a child to a public university became a risk: the child could be lured into one of the cults and become a monster or he could be maimed or killed for not being in the good books of cult members.
Then there was also the issue of sexual molestation, especially of girls, by lecturers. It is an underground problem that everybody knows but prefers not to talk about. Many female students have been the victims of lecturers who would demand sex for marks. Some would blackmail mediocre students because of their vulnerability, while some would do it to even bright students, including married students, denying them graduation unless they succumb to their sexual advances.
As Nigeria's public universities were losing their attraction, more and more parents began to embrace private university education for their children. Many parents with the wherewithal preferred foreign universities. Even universities in neighbouring African countries like Benin Republic, Togo, and Cameroon, which were not considered by many Nigerians as possible choices, became acceptable. Many parents just wanted their children and wards to have a reliable timetable for the completion of university education and also to complete it in safety and some measure of quality. The difference between the public universities and the private or foreign universities is the cost of tuition. Many parents have learnt to save for it.
The loser in all this is Nigeria. The money that should remain in Nigeria is sent out to other countries to pay for university education. The country is lucky that the money paid to private universities is still within the country. While students are going abroad to study, lecturers are also moving to other countries to teach. This is in addition to other professionals from all other fields who migrate to other countries every year to settle, because of the uncertain condition of things in Nigeria.
In university education, just like in almost everything, Nigerian government has proved that it is incapable of managing anything successfully. As opposed to Midas, whatever Nigerian government touches turns to dust. This has happened in railway, telecoms, broadcasting, newspapering, hospitals, roads, electricity, water, airports, seaports, museums, zoos, sports, manufacturing, security, economy, governance – everything. The only sector that gives a ray of hope whenever government fails is the private sector.
The only thing that can save Nigerian universities is if they are taken over by private organisations. As long as they are under the management of government, they will continue to degenerate. The only challenge is that once private organisations take over the universities, their fees will skyrocket, so they can be profitable. One wonders if there is a special arrangement that can be made between government and private organisations to take over the running of universities without increasing the fees beyond a certain level. But dictating to a private organisation how to run a business is a recipe for failure.
In the final analysis, the fate of Nigerian universities is bleak. Year after year, ASUU will go on strike to force the government to take some actions concerning the welfare of universities and lecturers, but whatever government eventually does will remain a drop in the ocean when compared to what the needs of the public universities are.