[Opinion] Bola Tinubu: Caught In A Monkey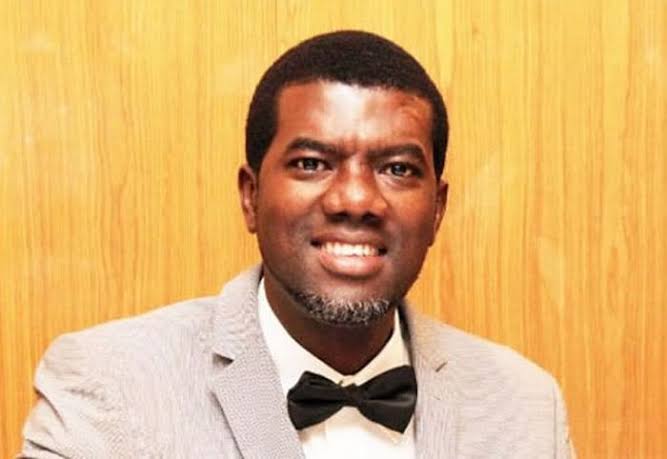 By Reno Omokri
This article was first published in my column, #TheAlternative, in ThisDay on Sunday June 2, 2019. Please read it and judge for yourself if it was prophetic!
The Demystification of Tinubu Continues
On the last day in May 2019, the news came like a bombshell. The Securities and Exchange Commission (SEC) announced that it had concluded its investigation into the activities of Oando Plc and found its management culpable.
The SEC further announced that it was unilaterally ordering Oando's Group Chief Executive Officer, Mr. Wale Tinubu, his deputy, Mr. Omamofe Boyo and other identified board members to resign and directed that an Extra-Ordinary General Meeting be convened to appoint new directors, on or before July 1, 2019.
Earth shattering. Ground breaking. A bombshell. Ordinarily, these teens are used as exaggerations. But on this occasion, they could even be said to be understatements.
But what is happening here? As the late Afrobeat legend, Fela Kuti, sang in his song Overtake Don Overtake Overtake (ODOO), 'people wey no know they happy, people wey know them dey look'. (Could that be where the late Bola Ige got the idea for his siddon look brand of politics?).
The truth is that on this issue, there is much more to what is happening than meets the eye. Much, much more.
You see, the Cabal are using Nasir El-Rufai to clip Bola Tinubu's wings politically, and now they have moved on to the next stage: clipping his financial wings through the Securities and Exchange Commission.
Many people do not know that the relationship between Bola Tinubu and his nephew, Wale Tinubu of Oando goes beyond just familial dealings. It runs much deeper.
For instance, it is Wale Tinubu that introduced Babatunde Raji Fashola to his uncle, Bola Tinubu, eventually paving the way for Fashola to become his Chief of Staff whole he (Bola Tinubu) was Governor of Lagos, and ultimately to make him (Fashola) his successor. The bond between Bola abs Wale runs deep!
Perhaps it is a coincidence that Wale Tinubu's burgeoning company, Ocean and Oil, suddenly acquired the Federal Government's shares in Unipetrol in 2000, just a year after his uncle became governor. And perhaps it is not a coincidence. You do the math!
Those who think it is a coincidence that Nasir El-Rufai flippantly unleashed his salvo against Tinubu three weeks ago on May 4, 2019 and the Securities and Exchange Commission moved against Oando on the last day of May, need to do a little digging. I will help them.
Nasir El-Rufai and Oando have history together. Very long and deep history. You see, Nasir El-Rufai was the Director General of the Bureau of Public Enterprises when Wale Tinubu acquired Unipetrol's shares.
I am a researcher and a very meticulous record keeper. I interview people and keep meticulous records because Nigeria is a dog eat dog dirks and you need to protect yourself if you are involved in Nigerian politics and as far as I am concerned, the pen is mightier than the sword. Hence I keep records.
I interviewed a personnel of the Bureau of Public Enterprises who was present when Wale Tinubu and Eyimofe Boyo acquired Unipetrol.
The fact is that the duo initially came to acquire a hotel according to apocryphal information, sources from the highest levels of the BPE.
Nasir El-Rufai, according to my source, then asked Tinubu and Boyo why they would want to acquire a hotel when they are in oil and gas.
He encouraged them to bid for one of the oil companies then. They had not thought of that because they felt those things were for the big players who had godfathers (back then, Tinubu was not the Jagaban that he is today).
Well, to cut a long story short, the duo went back to their den and repackaged themselves, and to use a cliche, the rest is history.
I am adept at spotting patterns. As Bishop TD Jakes once said, 'nothing just happens'. If you are not able to spot patterns, you will be so clueless in politics until the day that your enemies will shave your head in your absence (apologies to Chief MKO Abiola).
The fact that Nasir El-Rufai unleashed his salvo three weeks ago, in Lagos, and then this recent move by the Securities and Exchange Commission on a company that is only one degree separated from both El-Rufai and Tinubu, cannot be a coincidence. Not at all.
I will keep exposing these patterns. Unfortunately for these bloodsucking vampires who are retarding Nigeria's growth, I am not within reach, like Dele Giwa, so the only Letter Bomb they can send to me are spiritual and my God is able to make every weapon formed or fashioned against me fall to the ground.
The move against Oando is Act 2, Scene 1, in a Machiavellian plot involving the Fulani intelligentsia against ab errant Yoruba warlord. It is the tragedy of Alimi and Afonja all over again. Sadly, someone is repeating history because he does not realise that the devil has no new tricks. What he does is what he has always done since he started his mischief making from the Garden of Eden.
Bola Tinubu has been caught in an old South Indian Monkey Trap!
In Robert Pirsig's seminal book, 'Zen And The Art Of Motorcycle Maintenance', the author describes how Indians catch a monkey using an ancient Monkey Trap.
According to Pirsig, the trap "consists of a hollowed-out coconut, chained to a stake. The coconut has some rice inside which can be grabbed through a small hole". The monkey's hand fits through the hole, but his clenched fist can't fit back out. "The monkey is suddenly trapped."
The Fulani intelligentsia (which I greatly admire) trapped Bola Tinubu in their Monkey Trap by giving him the promise of a future impossible or possible Presidency. As long as Bola Tinubu's fist is clenched on that promise, he can never escape the trap. He will stay there and allow himself be subjected to whatever disgrace and insult his trappers choose to mete our on him. Sadly, he is a victim of his own inordinate lust for power.
This is the same thing that another branch of the Fulani intelligentsia did in the banking sector using the then Governor of the Central Bank if Nigeria, Sanusi Lamido Sanusi (who is now getting his own comeuppance) to upend those they felt had grown wings by becoming too big for their breeches.
For the above, I refer my readers to Mrs. Cecilia Ibru's recent interview on the above subject matter (Sanusi persecuted me as he thought I wanted his job at CBN – Cecilia Ibru, Punch Newspapers, May 11, 2019).
The problem with Southern Nigeria, and specifically, people like Bola Tinubu, and Samuel Ladoke Akintola Before Him, is that, while the North preserved and still uses the leadership ethos they learnt from theirs leaders, such as Shehu Uthman Dan Fodio (one of my mentors) and Sardauna Ahmadu Bello (another mentor of mine), Southerners on the other hand have jettisoned the wisdom of their own sages, like Obafemi Awolowo, Bishop Samuel Ajayi Crowther, and yes, Olusegun Obasanjo.
That is why we keep repeating history and instead of accepting responsibility for this, we prefer to blame history of repeating itself.
A 'Dorime' Burial ceremony
Written By: C'Emeka Oluka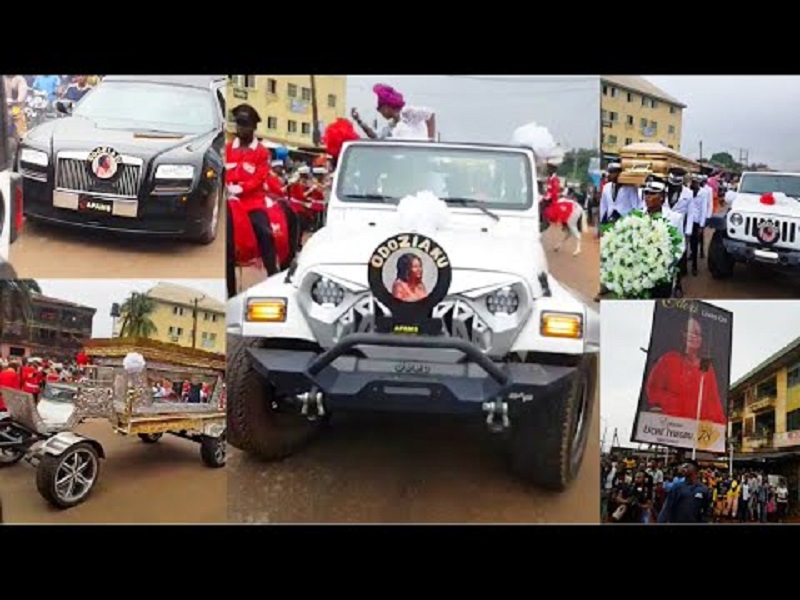 Whilst the Undertaker's WWE theme song and the UEFA champions league anthem were known to mesmerize club scenes and bars in Nigeria, none quite had the enigmatic ability to raise goosebumps amongst clubbers than Eric Levi's song, 'Ameno Dorime.'
The compelling effect of 'dorime' on its listeners makes them spend more of their money, buying the most expensive drinks available, especially when played during a celebratory spree. The word, 'dorime' would go on to tickle the fancy of Nigerians as it is now used as an adjective to idolize glamour, luxury, and high spending. And really, these are the right words, to describe what happened on 16th July 2021 in Oba, Anambra state. It was indeed a 'dorime' burial ceremony.
Call it a big Netflix movie or a premium box office, the fact remains that the just concluded funeral in Afor Uzo, Oba, in Idemili South LGA of Anambra state had everything expected from the yearnings for wealth, money power, and relevance in Igbo land. From the assemblages of the crème de la crème of the showbiz industry, to the markings of moneybags who share 7 to 12 digits bank account balances; from the roll call of strong men, to the battle cry of strong brotherhoods from the geopolitical compasses of the 'Dot-Nation;' all roads led to Oba, and you cannot but agree that the funeral of late Uche Iyiegbu, mother to Obinna Iyiegbu a business mogul, popularly known as Obi Cubana lived up to its billings.
Obi Cubana is a Nigerian business magnate, entertainer, entrepreneur, philanthropist, and show killer. He is the chairman and owner of 'Cubana Group,' an empire name for top clubs, entertainment and hospitality outlets in Nigeria. The funeral of his late mum became the talk of the town.
There was a lot of buzz about his hometown, Oba, not just because of the funeral but because of how he brought attention to the town.
This was because he received no fewer than 246 cows from his friends and business associates for his late mother's funeral during the weekend. One of them, a celebrity barman, Cubana Chief Priest whom it was gathered was picked up and groomed by Obi Cubana gifted his boss a trailer load of 46 cows. Over N257million was reportedly raised by the same friends to support the funeral.
To them, it was a harvest of goodwill and a repayment of debt of gratitude to Obi Cubana whom it is reported, invested in and contributed to their growth. Call it the Igbo apprenticeship system if you like, but the fact remains that his wealth was said to be pretty transformational.
The funeral shut (or shot) down the Nigerian internet broadband space as those who didn't attend, fed their eyes to stupor with their mobile data. As expected, a lot of reactions and talking points were generated on social media, most of whom have condemned the ostentations and intimidating display of money seen in the spraying of bundles of naira notes. Some Nigerians saw it as waste, show off and needless display of affluence especially by Ndi-Igbo.
But was the 'Oba burial' a waste of money? Was the ethnic profiling necessary?
The truth remains that everyone is entitled to their opinion. But to Obi Cubana, the lavish fanfare that greeted his late mother's burial may not be a show-off; it was to promote his business brand which is built around luxury, showbiz and entertainment. People go to his clubs and buy drinks worth millions of Naira to show off, relax and enjoy. His business associates are men of luxurious lifestyle and these were the caliber of people that graced his late mother's funeral. That said, if your business is built on 'dorime,' your customers and associates will be people of 'dorime!'
Also, the funeral provided the opportunity for some of these men to show to the world that they are not only rich, but that they largely run the showbiz industry.
To those who think that the Igbo domination of showbiz ended with the era of CD plates in Alaba International market, they may just have a rethink. The fact remains that they are the major shareholders and they run arguably the largest labels of major entertainment and showbiz outfits around the country.
While you think the funeral was a waste of money, Obi Cubana himself hit arguably 1 million followers on Instagram on the night. The search level of Obi Cubana on Google was on a stupendous level. The implication is that his Pablo nightclub in Lagos and other Cubana outlets around the globe will get more clientele.
This can provide the leeway for him to seal the next big deal with potential money bags willing to invest in his brand. Also, while the naira notes were flying up and down during his mum's funeral, he trended literally as No. 1 on Twitter, Instagram and Facebook so much so that within the snap of a finger, fans of Grammy award-winning star, Wizkid forgot his birthday was being celebrated too. All social media platforms were engulfed in a wild frenzy of Obi Cubana's late mum's funeral.
The biggest beneficiary of the lavish funeral may just be the Anambra and Delta state economies. Most dignitaries landed at Asaba airport and some checked in at Asaba hotels even days before the funeral proper. The same happened with hotels around, Awka and Nnewi. Traders, and transport companies within these regions all benefitted. Needless to say, data companies also were smiling? Every megabyte I 'subbed' during the weekend was just going 'zam! zam!' like the combined speed of Usain Bolt and Justin Gatlin at the Olympics because I had camped on Instagram to see nice pictures and videos for myself.
Now, to young and impressionable minds; do they have the mental faculty to interpret the lavish and outlandish show of money and affluence they saw in Oba in the right perspectives? Can they resist the urge to think they must now get rich at any cost? Well, something which could be in similitude with this perception could be depicted in a recent post by veteran Nollywood actor, Yul Edochie on his verified Instagram handle. It read in part, 'Some people are sending me messages begging me to show them where they can do money rituals…'
The thespian responded with the words, '…is it now a crime to be a good actor? The truth remains that society is potentially in trouble. The tendency is that people, especially the youths may no longer consider the legit path to success in their various struggles.
You hear them say things like, 'na for where ona dey see dis money?' 'Follow who know road,' 'cut soap for me,' and so on. A critical examination of these clichés reveals they may not entirely be said as a way to catch cruise but out of subtle desperation to get rich either by hook or crook.
To this end, every Tom, Dick and Harry must rise up to the 'challenge' this socialite funeral may have caused in the psyche of susceptible minds. There is no gainsaying that some youths may have gotten heart attacks or depression over what they have witnessed in Oba. They must now urgently kill every smack of desperation.
These youths should rather continue to have positive mindsets and take their routine hustling seriously. They should understand that diligently going about their businesses and taking their academics seriously lies the pathways to their success stories.
To those who would be in a hurry to say, 'school na scam' should begin to have a rethink. They should realize that Obi Cubana whom they now idolize holds a degree from the prestigious University of Nigeria, Nsukka. To those questioning his source of income as well as the sources of income of his cronies and associates (who were seen spraying Naira notes), they better do so with every stint of carefulness; lest they run the risk of being labeled 'poverty minds' or 'enemies of progress.'
By and large, there's nothing wrong with the billionaire business tycoon giving his late mother a befitting burial. Whether we like it or not, it was his moment of grief and I am so happy his friends and business associates came through for him. May the soul of his late mother rest in the Lord.
We shall continue to talk about this 'dorime' funeral. It shall continue to get the buzz, frenzy and spotlight it bargained. Tongues will continue to wag because it was indeed a 'dorime' burial ceremony.
About the writer
Chukwuemeka Oluka is a graduate of Electronic and Computer Engineering from Nnamdi Azikiwe University, Awka, Anambra state. He is a passionate writer and a research enthusiast. He tweets @mekus_oluka and can be reached via "[email protected]"
[OPINION] Making Anambra Singapore – Taiwan-Dubai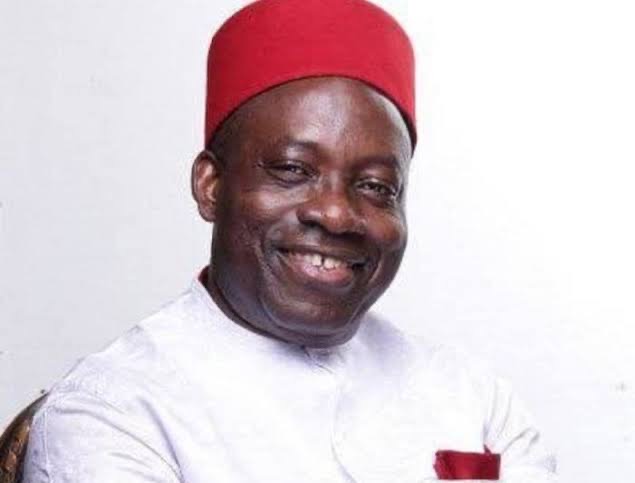 As I write, the major parties are electing their candidates for the November 6, 2021, governorship election in Anambra State of Nigeria. Chukwuma Soludo, a professor of economics and former Governor of the Central Bank of Nigeria, has emerged the candidate for the ruling All Progressives Grand Alliance (APGA). In a matter of days, the other major parties will announce their candidates for what is an important election in a state that holds the promise of Nigeria's economic and social development.
What does Anambra need to do to become what Nigeria has so far failed to be: a rich and stable economy?
Let us start with basic facts. Anambra has tremendous potential for development. It has the highest number of millionaires per capita anywhere in Africa. In terms of educational attainment, Anambra competes with the likes of Imo and Delta states for the winner of the prize of the best graduating students in the West African Senior School Certificate Examination every year. The state has the largest industrial capacity in Nigeria, perhaps after from Lagos State, Nigeria's commercial capital.
Anambra has Onitsha main market, Africa's biggest market, a commercial emporium that in the old days attracted traders from as far as Guinea and Senegal. Anambra's open market is an open commercial arcade. Anambra is highly urbanized and could easily be another Dubai or the 200km Ruhr Industrial Valley in Germany. It is the state with the highest per capital asset base in Nigeria; Anambrarians are the least poor of Nigerians in actual terms.
But with huge financial and human capital stocks, Anambra is underperforming like Nigeria. The only difference is that unlike Anambra, Nigeria lacks the requisite capital stock per capita. Soludo, one of the state's leading public intellectuals, in his previous electoral campaign championed the idea of turning Anambra into what he called 'Singapore-Taiwan-Dubai.' This phrase has become a political singsong in the state. As politicians jostle for the office of the chief executive of the state, it is time to contemplate how to turn rhetoric into reality.
In his book, 'Fortune Favors the Bold: What We Must Do to Build a New and Lasting Global Prosperity (2003), MIT's Lester Thurow argues that Nnewi, the industrial capital of Anambra, could become the technology hub in Africa that can drive Africa's rising as an economic power. This prophesy is not yet fulfilled, and Anambra lies crumbled under the weight of institutional dysfunction and undisciplined and incoherent leadership.
What needs to be done for Anambra to fulfill its destiny and help lift Nigeria from economic and social morass? What does Anambra have and what does it need? What will make Anambra 'Singapore-Taiwan-Dubai', as its politicians boast?
In the 1960s and early 1970s, the mantra of the first-generation theories of economic growth was capital accumulation. The famous W. W. Rostow argued that the transition from underdeveloped to developed economy entailed 'stages of growth.' Building on the classical Harrod-Domar model, which was based on the Keynesian model, the Solow model said economic growth requires increase in saving and investment. Paul Romer propounded the second-generation theory that identified ideas as an extremely important economic good. For him, what differentiates poor and rich nations is the quality of ideas in their economic and social interactions. This is the concept of human capital which is represented by education, especially technology education and innovation.
Today, Anambra can boast of the rudiments of a technological and innovation economy. Innoson Motors and other technologists in Anambra tell a story of strong potential. This is what Lester Thurow saw when he predicted an African economic breakthrough in Nnewi.
But Anambra needs the right political choice to create what Douglas North in the third-generation theory of economic growth referred to as 'institutions.' In this view, economic development depends on the quality of institutions and not necessarily on resource endowment or capital accumulation. For North, institutions are "humanly devised constraints that structure political, economic, and social interactions." These institutions include law, norms, procedures, and patterns of social behaviour.
Based on its financial and human capital, Anambra should roar. But it is not. It needs another kind of capital, which is 'social capital', to become what Thurlow predicted. It needs the kind of institutions that can convert these capitals into high quality goods and an ecosystem that enables creativity and innovation. Anambra needs good leadership; it needs transformative leaders that would build the right governance systems and norms. The Light of the Nation, as Anambra State is known by its slogan, needs what Lee Kuan Yew provided Singapore, and the type of leadership that Mohammed bin Rashid al Maktoum provides the UAE, to become Nigeria's Singapore or Taiwan or Dubai.
The journey is long. It starts with Anambrarians making the right political choice on November 6. They have to elect a leader who can build a transforming team that will turn their accumulated capital and technical know-how to sustainable industrialization, entrench new social habits that reinforce productivity, bridle reckless individualism, and stabilize the polity.
Sadly, the past does not raise much hope this will happen. But we remain hopeful.
By Dr. Sam Amadi, a former Chairman of the Nigerian Electricity Regulatory Commission, is the Director of Abuja School of Social and Political Thoughts.
[OPINION] Does Pastor Paul Eneche Still Commune With God?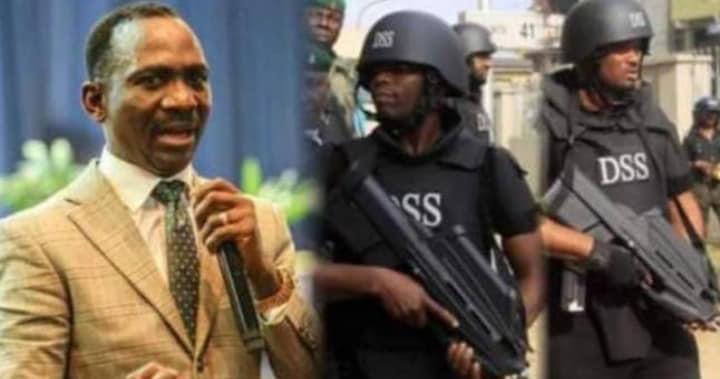 How does Pastor Paul Enenche pray at night? How is he untroubled by the misery of innocent parishioners who continue to languish in DSS' cells enduring estrangement and possible torture for simply daring to speak up against bad leadership? And what efforts are underway on the part of his church and leadership to correct this most terrible error of judgement? Pastor Paul Enenche owes remains responsible for the fate of those young men and women, and no virtue signalling on earth can displace his duty of care to them.
When I heard news of the arrest of the five worshipers by Pastor Paul Enenche's Dunamis Gospel Church in its Headquarters, Lugbe-Abuja, my first reaction was to discountenance it as the popular man of God is one of just a handful of clergy-men that have gone without irritating controversy. In fact, Pastor Paul Enenche who hails from the troubled Benue state has severally used his platform to voice out against his people's plight and also frequently organises redemptive prayers for the state of the nation.
But apparently, five individuals wearing 'Buhari-Must-Go' shirts and who had answered the 'alter-call' were detained by the church's security and handed over to the DSS. As I write, all five individuals remain unhappy special guests of honour with the DSS. I guess the church isn't a house of refuge after all again.
The choice of the DSS is a curious call. The DSS are only ever involved where a conspiracy/action that threatens the sovereignty of Nigeria is afoot. So the church must have been reasonably convinced that all five church-comers who responded to its own alter call were threats to the integrity of Nigeria. An administrative church member who spoke to newsmen on condition of anonymity explained the church's position thus:
"Those people sneaked into the church, I used the word sneaked because the church was not aware of their intention, no department in the church knew anything. They even came out for altar call and before you know it we saw that they had 'Buhari must go' T-shirts and they were recording people making it seem as if the church planned the protest. We had to hand them over to security operatives because we believe in three things. It is either they were sent in by agencies to make sure that the church is at loggerheads with the government or either make it seem like the church sponsored the protest. Third is even if they have a genuine protest, the church is not the right place to go. If there is a problem in the country, the duty of the church is to pray that God help our leaders. We have handed them over to the authorities for investigations."
There is an absolute lot to unpack in the pregnant assumption of the Dunamis Church leader's statement above, and in the absence of an official church position, one can safely take it to indeed reflect the church's fear and apparent cowardice. Fear because the Church considers itself vulnerable enough to be setup by the mere appearance of peaceful protesters in its premises and cowardice because you see, protest is a fundamental right and not a crime.
Far too many Nigerian churches have been cowered into servitude or outright subservience to the political status quo. The fear of entrapment encapsulated in the Elder's words is an acquiescence to political labelling as a tool of oppression. Why else would written words on a shirt elicit such a strong reaction from the church?
In trying to avoid taking a political stand, the church ended up siding with the Nigerian Government against disaffected citizens who committed no crime known to Nigerian Law by registering their displeasure with the current leadership. Even if the church suspected it was being setup to take a fall, haven't the unfolding facts in the matter shown their apprehension to be misplaced? What redemptive actions have the Dunamis church taken to see to the release of this innocent individuals whose disaffection with political leadership has been criminalized by a fascist government?
Granted, the church is not a protest ground and as such any political chanting or related action could (should) have rightly been construed as an overreach and a nuisance in which case the protesters should have been asked off the premises (shoo'ed off, even). THIS WAY, the church could have avoided taking a side in the matter. To have handed over said protesters to the DSS, the church made an indirect statement. Firstly, that it believes and accepts the government 's position that legitimate protests against political leadership is a crime. And secondly, that the Dunamis Gospel Church International is not a safe haven for politically conscious members or attendees.
We are indeed living in troubled times and the timid feet of the Church today would bleed the heels of Jesus Christ all over again. In his earthly time, the Messiah was a bold critic of bad leadership and unperturbed by personal conveniences in the discharge of His duty. A man (read 'church') who has a clean conscience (read 'slate') ought to fear no condemnation. The church does not have a duty to go lengths to prove its inherent neutrality unless such an effort is intended to scurry political approval, or….simply depicts spineless-ness.
To avoid earthly recompense in the form of public opprobrium, the Dunamis Gospel Church International have the redemptive grace of bringing its influence to bear, not in exculpating the detainees where any REAL imputation of crimes can be made against them but to ensure that this protest-inclined parishioners are released. Dunamis Church and its hierarchy must watch the DSS' handling of the matter to avoid vindictive penitence against the detainees.
Guilt over any further and continuous harm that befalls the detained parishioners falls squarely on the shoulders of the Dunamis Church and its leaders who betrayed the confidence of those individuals and handed them over to be unjustly crucified just like Judas' betrayal of Jesus in the Garden of Gethsemane. The evocation of such unfaithfulness on the church's part against its parishioners is reminiscent of Christ's criticism of the tepid spiritless-ness of the present day Church who glory in seeking the patronage of the political class while condemning ordinary worshippers to the scorn of political jobbers.
The action of Dunamis Gospel Church International in this matter is simply NOT Christ-like. What would Jesus have done or how would he have reacted to a group of peaceful believers protesting against bad leadership? Too often, the Church, in words, pride itself as mirroring the life of Christ but are caught out by their actions which betray a need to serve personal conveniences as against bearing the cross of standing in the gap.

By Pelumi Olajengbesi