BREAKING: Governor Okowa's Daughter Tests Positive For COVID-19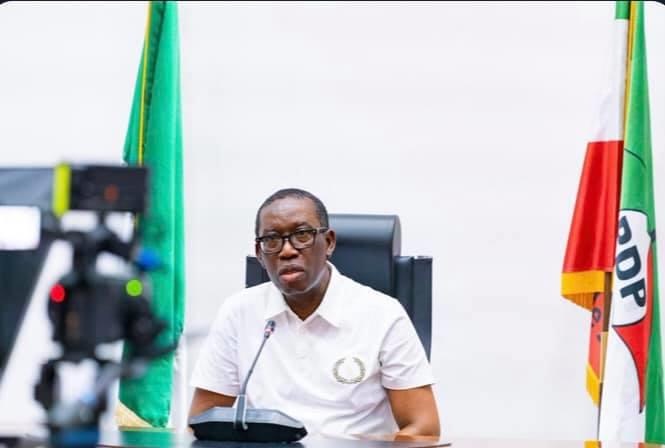 One the daughters of Delta State Governor, Ifeanyi Okowa has tested positive to Covid-19.
Delta State Gov. Ifeanyi Okowa announced, Friday, on Twitter that one of his daughter test positive to the deadly Covid-19 while his wife and him would be going into self Isolation.
"Earlier today, Edith and I received the news that one of our daughters has tested positive for #COVID19. Hence, in-line with the laid out procedures, we are both going into isolation for the next 14-days.
"We will continue to keep you all updated."
FG Charges Striking Doctors To Resume While Negotiations Continue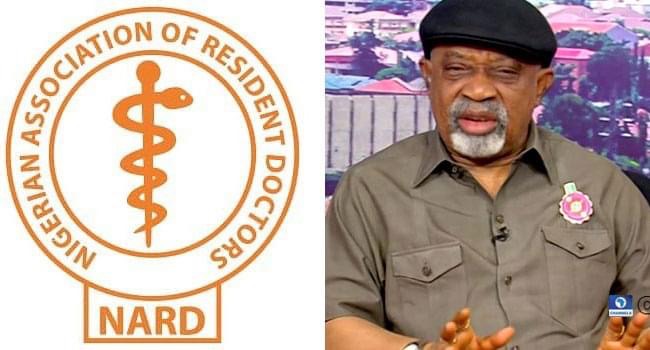 The Federal Government has appealed to the National Association of Resident Doctors (NARD) to put aside their industrial action while negotiation to end dispute continues.
The Minister of Labour and Employment, Dr Chris Ngige made the appeal during an interview on Channels Television's Sunday Politics, as the resident doctors strike enters Day 59.
"I want to appeal to NARD for them to reconsider their position, get back to work tomorrow or next and then come back again for discussions. We have so many things to discuss," Ngige said.
"I have nephews who are resident doctors. I have three of them at the Nnamdi Azikiwe Teaching Hospital, UNTH Enugu, Orthopaedic Hospital, Enugu. I have so many of them. I have a son who will graduate in Medicine in October. I cannot destroy the profession, I have to protect the profession too."
The Minister also reacted to the court case filed by the Federal Government against the striking doctors.
According to Ngige, it is the Federal Ministry of Health and the office of the Attorney General of the Federation that can withdraw the case from court.
"The court has ruled and said 'Go and do some more settlement but meanwhile, you go back to work and continue the settlement'," he added.
Peter Obi Donates N100m To Upgrade Shanahan Nursing, Midwifery School To College.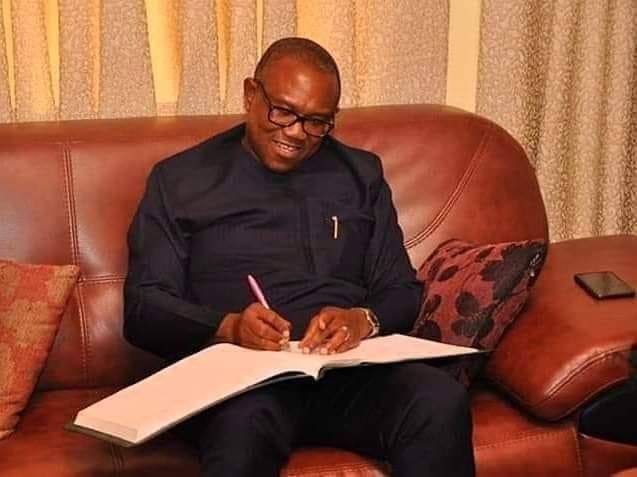 Mr. Peter Obi, former Governor of Anambra, has donated N100,000,000 (Hundred million naira) to Bishop Shanahan Specialist Hospital Nsukka (BSSHN) to upgrade its School of Nursing and Midwifery to a College.
BSSHN is a missionary hospital owned and managed by Nsukka Catholic Diocese.
Obi made the donation in Nsukka, Nsukka Local Government Area of Enugu State on Tuesday, Sept. 6, 2021 when he paid a visit to Shanahan School of Nursing and Midwifery.
He said nurses and midwifes remained the foundation of primary healthcare in any country.
"Nurses and midwifes are very fundamental in our primary healthcare and entire health sector.
"If they are equipped and well trained, infant and maternal mortality will be reduced to the barest minimum.
"Investment on health sector is investment on health of humanity," he said.
Obi said that his visit was as a result of phone call conversation he had with the Administrator of BSSHN, Rev Fr. Greg Onah, who solicited for help to enable the hospital to upgrade its school of nursing and midwifery to a college.
"The N100m I donated today is to ensure that the school is upgraded to a College of Nursing and Midwifery from now to 2023," he said.
The Peoples Democratic Party Vice-presidential candidate in 2019 general elections urged Bishop Godfrey Onah of Nsukka Catholic Diocese and other church leaders to continue to pray for the country.
"The church should continue to pray for Nigeria especially now the country is facing serious security challenges," he said.
In a remark, Onah thanked Obi for his generosity and assured him of judicious use of the amount.
"We will continue to appreciate your kindness to Nsukka Catholic Diocese right from the time you were governor of Anambra State until now.
"Obi is one of Nigeria's former governors and politicians who have maintained the integrity and passion to help the society.
"This is not the first time he is donating to the diocese; the Coaster bus we are using today in school was also donated by Obi when he was governor of Anambra.
"I urge Obi to continue to develops and invest on humanity," he said.
VP Osinbajo To Head Health Reform Committee Set Up By President Buhari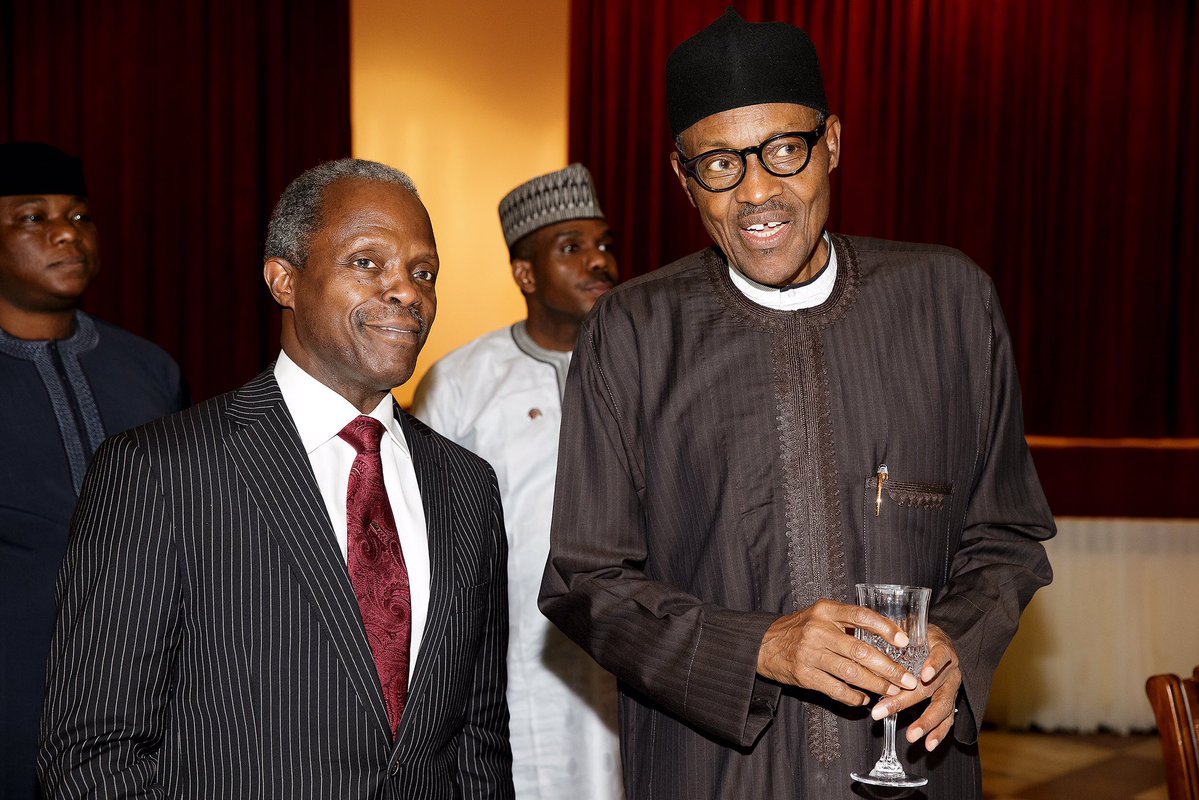 Vice-President Yemi Osinbajo will lead the Health Sector Reform Committee approved by President Muhammadu Buhari on Wednesday.
The committee is tasked with the development and implementation of a Health Sector Reform programme for Nigeria and expected to work in collaboration with State Governments and the FCT administration.
Malam Garba Shehu, Senior Special Assistant to the President on Media and Publicity, confirmed this development in a statement on Monday in Abuja.
According to the presidential aide, the approval of the committee is sequel to a Health Sector Diagnostic Review Report, developed by a consultant, Vesta Healthcare Partners and the Federal Ministry of Health.
He said the committee would undertake a review of all healthcare reforms adopted in the past two decades and lessons learnt, and factor them into the development of the new health sector reform programme.
He added that the committee, set up for a period of six months, had members drawn from private and public sector, health care management professionals, development partners, representatives from the National Assembly, as well as the Nigeria Governors Forum among others.
Other members are: Gov. Ifeanyi Okowa of Delta ; Dr Osagie Ehanire, Minister of Health; Mr. Alex Okoh Director General, BPE; Prof. Ibrahim Abubakar, Professor in Infectious Disease Epidemiology, University College London and Director of the UCL Institute for Global Health.
Mr Babatunde Irukera, Director General, Federal Competition and Consumer Protection Council; Sen. Ibrahim Yahaya Oloriegbe; Dr Adedamola Dada; Dr Sani Aliyu and Dr Mairo Mandara would also serve in the committee.
Others are: Dr Haliru Yahaya, Emir of Shonga; Prof. Uche Amazigbo ; Director Hospital Services, Federal Ministry of Health; Dr Faisal Shuaib; Prof. Nasiru Sambo; Dr Ifedayo Morayo Adetifa and Dr Gambo Aliyu.
Other members of the committee are: Dr Betta Edu ( Chairman Nigeria Health Commissioners Forum, representing National Council on Health); President Nigeria Medial Association and President Pharmaceutical Society of Nigeria;
President, National Association of Nigeria Nurses & Midwives; President, Association of Medical Laboratory Scientists of Nigeria ; Mrs Temi Marcella Awogboro ; Dr Muhammad Sadiq; Dr Azubike Tagbo and World Health Organisation, Nigeria are also members of the committee.