Nigeria May Be Locked Down Again, As New Covid-19 Cases Increase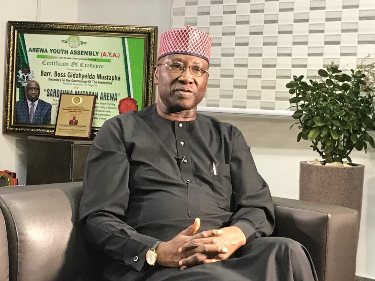 With the continuous increase in the number of new coronavirus cases, the Nigerian government is likely to order another lockdown across the country.
Boss Mustapha, Secretary to the Government of the Federation, SGF, hinted that ordering another lockdown won't be out of place, considering the increasing number of COVID-19 cases across the country.
The Chairman of the Presidential Task Force on COVID-19 stated this during the Thursday's daily briefing of the committee.
He stressed that the way Nigerians are romancing the virus was an indication of danger in the nearest future.
According to Mustapha: "This is the time to lock down if it were within my power. This is the time to lock down because I can see the attitude of people romancing with COVID-19.
"The daily increase in confirmed cases, the federal government feels a sense of frustration because we can see glaringly the danger ahead and you can see the level of recklessness on the part of people who should know better."
Field Intelligence Expands into Eleven New Cities Across East and West Africa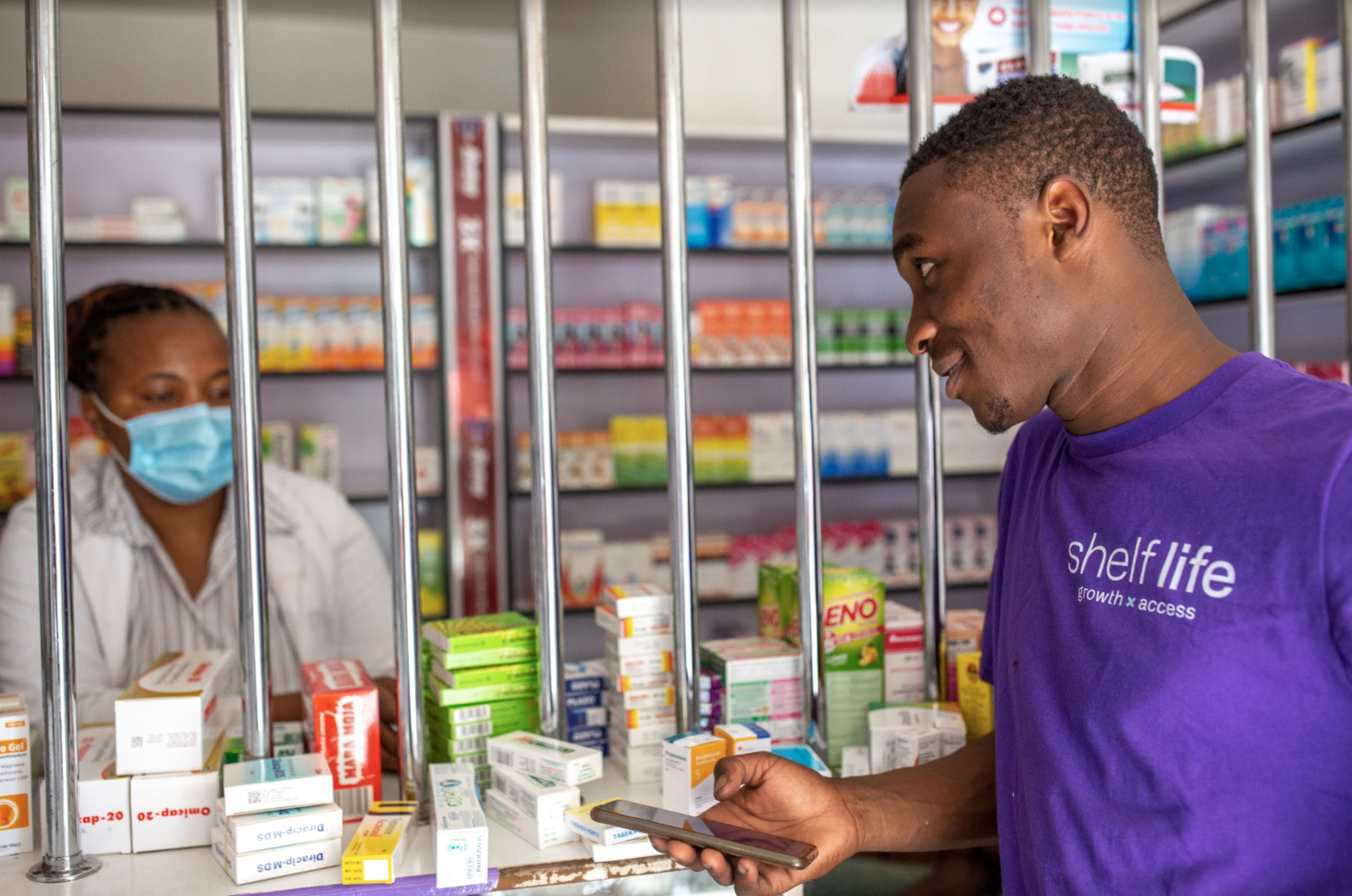 ield Intelligence, the health tech startup that is digitising the supply chain and transforming access to essential, life-saving medicine, has today announced its expansion into Rivers, Edo, Kaduna, Kano, Enugu, Delta and Kwara States in Nigeria, and Eldoret, Mombasa, Kisumu and Naivasha in Kenya.
Independent and franchise pharmacies can access 1000 unique products, inventory planning, subscription delivery and Pay-As-You-Sell on the Shelf Life platform. The expansion will build on Field Intelligence's existing 700+ pharmacy membership, which has served over 1.4 million patients to accelerate quality frontline healthcare across Africa.
The expansion comes after a year of rapid growth in sales and Shelf Life membership subscriptions, with Nigeria increasing by 47% and 65% in Kenya, selling over 586,950 products in 63 different product categories.
This included anticipated demand for anti-malaria and contraceptive products which sold over 87,000 products in these categories. However, there was an unexpected inclination of sales in both countries for supplements (45,618 units), cough and cold medicines and PPEs as communities and health workers grew increasingly more conscious of COVID-19 symptoms and preventative measures.
By using data to optimise predictions and identify irregularities in the market, Field Intelligence has been able to meet the demands for prescription and over the counter drugs in multiple markets despite recent critical global shortages.
The digital-first, asset-light approach has enabled the start-up to build out its Pan-African solution and take the lead as the digital healthcare market gains momentum in Africa. As well as definitive signs for scale and impact in pharmaceutical distribution and management, Nigeria has 4,500 registered pharmacies and over 15,000 drugstores, whilst Kenya has 6,000 registered pharmacies and chemists.
In 2022 Field Intelligence aims to surpass 2,000 pharmacies and drugstores using Shelf Life and by 2025 the company is targeted to have 12,000 pharmacies in its network, 4x that of Chinese pharmacy chain GouDam – making it the largest globally.
In its current operating markets, digital health in Nigeria is set to reach a revenue volume of over US$1.3bn by 2025, with a 22.31% annual growth rate. Similarly, Kenya is also due to see a positive trajectory, with a 19.97% annual growth rate, resulting in a market volume of US$649.73m by 2025.
Speaking on the company's expansion Michael Moreland, CEO of Field Intelligence, said "Shelf Life's rapid uptake across such a range of African markets is a testament to its potential as a solution for pharmacies across the continent.
Rural and urban, East and West, we have found Shelf Life helping pharmacies overcome a shared set of challenges and seize new opportunities for growth by improving access for their patients.
The ability of our technology to digitize, automate, and optimize planning, assortment, and fulfillment, led by an incredible team, is quickly making Shelf Life one of the largest retail pharmacy supply chains in Africa."
Field launched Shelf Life in 2017 to solve the inventory problem cutting across Africa's $75B retail pharmacy market. Its technology is radically simple for easy adoption in complex environments and effectively scalable, without the barriers of borders and languages.
Additionally, it provides unprecedented visibility and control of pharmaceutical procurement and inventory management to eliminate frequent over and understocking, which results in expiry losses of over 10% a year and 30% stockout rates, driving pharmacies to reduce the variety of products they offer and increase their prices.
Shelf Life takes the burden and risk of inventory off the client, managing forecasting, quality assurance, fulfillment, and inventory management in a subscription service. Pharmacies sell Shelf Life-supplied goods on consignment through its Pay-As-You-Sell program, avoiding expiry risk and accessing a cheaper alternative to working capital finance. The pioneering model has seen pharmacies grow an average of 25% CAGR.
Magistrate Court Slams Fake Doctor 4 Years Imprisonment In Bayelsa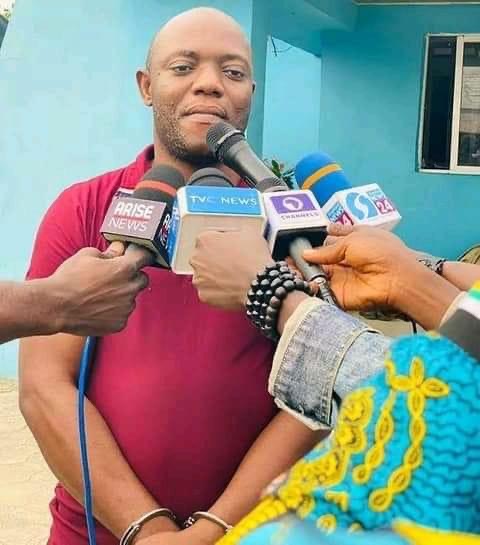 A Magistrate Court sitting in Yenagoa, Bayelsa State has slammed a fake Medical Doctor four years imprisonment.
Grassroots.ng gathered that the convict, Akpoviri Vincent Jimmy was arrested in June after a prompt by Tobis Clinic where he was found to have impersonated one Dr. Charles Umeh, a medical doctor in Taraba State.
He used Dr. Umeh's documents in search of jobs in Delta and Bayelsa States, claiming to be a practicing surgeon and sought employment in Tobis Clinic.
The convict who is Urhobo from Ethiope West local government area of Delta State, was first discovered in Ughelli when he did not know the correct terminologies a qualified medical doctor should know and use and was arrested when he returned to Yenagoa to continue his schemes.
A Senior Magistrate, Mrs. Michael Akata R.G. (Esq.) who presided over the case issued the maximum sentence the court permits for such an offence, which is four years imprisonment with hard labour.
She stated that it would serve as a deterrent to others involved in such activities as the state government has shown it will not condone such in the state.
In response to the judgement, the Prosecutor, Barr. Philip W. Soroh stated that the case is that of impersonation and forgery, adding that he was mobilised by the Solicitor General of the state, Preye Agedah to swing into action and ensure justice is served.
He said the judgement was given under two months since the arrest was made, adding that Bayelsa is an infertile ground for impersonation as the Judiciary is proactive and will give judgement without delay.
At least 20m Nigerians Have Hepatitis – CFID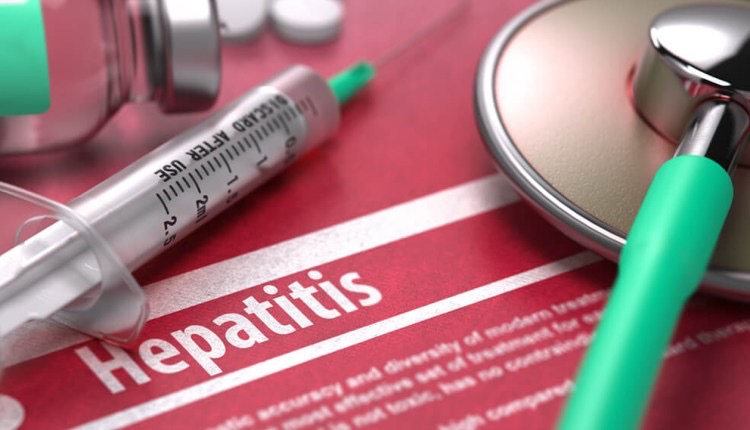 The Centre for Initiative and Development, (CFID), a non-governmental organization has revealed that more than 20 million Nigerians have hepatitis.
Chief Executive Officer of the organisation, Mr Danjuma Adda, made the disclosure at a one-day planning meeting for the 2021 World Hepatitis Day (WHD), on Friday in Jalingo, Taraba.
"Over 1.3 million people die globally of the disease annually, one person dies every 30 seconds globally due to hepatitis-related illnesses.
"60 million people were living with the disease in Africa.
"The disease had a prevalence rate of between 15 per cent and 19 per cent in Taraba," Adda said.
According to him, the control and prevention measures by government were very weak, calling on all stakeholders to engage in hepatitis elimination campaign.
He attributed high prevalence rate of the disease to consumption of alcohol, herbal medicine and concoctions by people.
He commended Govenor Darius Ishaku of Taraba for being the first governor to scale up hepatitis programme in the country, with an appeal that he should invest more to end its prevalence in the state.
Adda also identified mismanagement of the virus by hospitals as another factor that had delayed mitigation of the virus in people living with it, he stressed the need for awareness campaigns among the populace and health workers on how to curb prevalence rate of the disease.
He expressed his organisation's commitment to exposing the social injustice being caused by lack of action on viral hepatitis in Nigeria through advocacy.
"We need to fight the stigma attached to the disease. It is an open disease that kills more than AIDS and malaria. Although it is curable, it is highly unaffordable.
"I picked up the challenge of carrying out the campaign, especially in Taraba and Nigeria at large where there is 15 per cent to 19 per cent hepatitis prevalence rate," he said.