Group Tells FG To Reverse Fuel Pump Price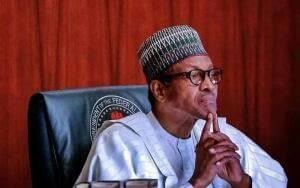 Nigeria Citizen Action Group, NCAG, has issued a 7-day ultimatum to the federal government to reverse the increase of fuel pump price from N143.8 to N123 per liter commencing from Saturday.
The group issued this warning in a statement made available to Grassroots.ng revealing that it would mobilize Nigerian youths in mass to shut down NNPC and PPPRA headquarters simultaneously if President Buhari refuses to reverse the pump.
The ultimatum was given in a joint statement issued by Isah Abubakar, Mohammed Salihu Danlami and Engr Salahudeen A Lukman, President, Northern Youth Council of Nigeria, Speaker, Arewa Youth Assembly and Co-Convener, Intellectual Young Leaders Network, in Kaduna on Saturday and made available to DAILY POST.
"It's so ugly and very disheartening, following the current economic reality with hardship, pain, hunger and insecurity that President Buhari led Presidency have inflicted on all Nigerians, its completely an act of irresponsibility and insensitivity for the federal government to increase the PMS Pump price at this very critical trying time in the country and globe.
"Nigerians will not tolerate this continued extortive tendencies of APC/President Buhari-led Federal government anymore, the pump prices were increased from N87 to N145 yet Nigerian never complained out of faith, with the current crude oil price in the international market, Nigerians should not buy fuel above N70 per liter but the federal government pegged the PMS price at N123 and Nigeria accepted despite it being unjust."
The statement explained that the fact remains that the incumbent government under President Buhari has lost touch with reality and connection with basic human pain and suffering in the country.
"President Buhari must learn how to step down and listen to the masses as well consider the critical pain Nigerians are passing through on a daily basis with the current hiked pump price for PMS, Nigeria will witness high rate of crime and commodity price hike," the statement noted.
Twitter Refused To Delete Nnamdi Kanu's Account – Lai Mohammed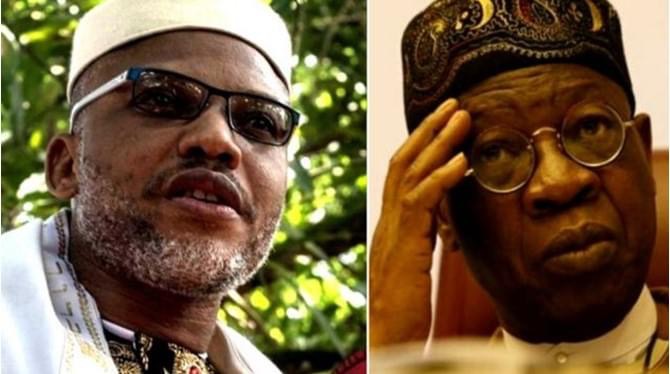 Minister of Information and Culture, Lai Mohammed said Twitter rejected its demand to delete the account of the leader of Indigenous People of Biafra (IPOB), Nnamdi Kanu.
He made this known on Tuesday, when he featured on a Radio Nigeria call-in programme.
He said it was unfair to conclude that Twitter was suspended in the country because President Muhammadu Buhari's message was deleted.
Mohammed accused the microblogging site of consistently offering its platform to promote agenda that were inimical to the corporate existence of Nigeria.
He said; "Twitter has become a platform of choice for a particular separatist promoter.
"The promoter consistently used the platform to direct his loyalists to kill Nigerian soldiers and policemen, run-down INEC offices and destroy all symbols of Nigeria's sovereignty.
"Every attempt to persuade Twitter to deny its platform to this separatist leader was not taken serious.''
You Must Safeguard Nigeria, Not Just Borrowing Governor Wike Blast Buhari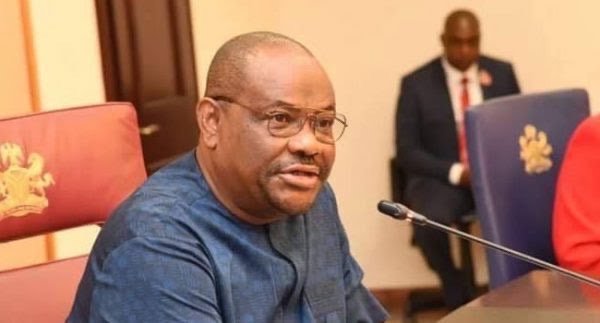 Rivers State Governor, Nyesom Wike has blasted President Muhammadu Buhari for abandoning his constitutional responsibility of securing Nigerians for governors.
Grassroots reported last week when President Buhari said he told two south-west governors, who came to meet him in Abuja, to return to their states and tackle the security challenges their people are facing.
Reacting to this claim, Wike stated that Buhari cannot shift the responsibility of securing Nigerians to governors when he is the commander-in-chief of the armed forces.
In a statement issued by Kelvin Ebiri, his spokesman, the governor stated that the Buhari administration lacks the strategy to restore peace across the country.
"Mr President, you're the Commander-in-Chief of the Armed Forces of the Federal Republic of Nigeria. You appoint Inspector General of Police (IG), you appoint the Chief of Army Staff, Chief of Naval Staff, the Commissioner of Police (CP), Director of Department of State Service (DSS) and other heads of security. Which one do we appoint? How can people appointed by Mr. President be under me?" Wike asked.
"It is not only to borrow money for Nigeria that you're in charge. You must also be in charge of other things including security. Who signed order 10? Is it the governors? It is not when things are going bad concerning security, and you say you're not in charge, and it becomes governors' responsibility.
"Mr President should have come out openly and said, my APC governors, stop worrying me. Go back to your states and do your work. On that, I support him.
"Thank God, Mr President knows that I am not one of those that go to visit him over one problem or the other. I, as the governor of Rivers under PDP, you'll never find me there."
Shortly After Google Pulled Down Crowwe App, Instagram Deletes Garba's Account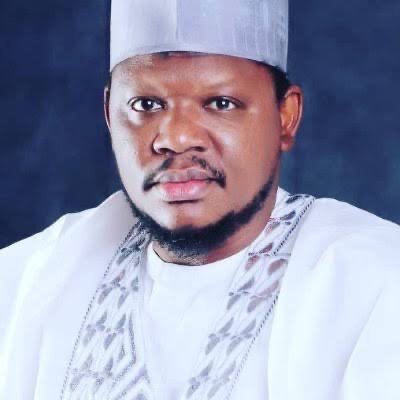 Former Presidential Aspirant, Adamu Garba's Instagram account has been deleted, in less than 3 days after his Crowwe app from the Google Play Store by Google.
Grassroots.ng understands that the reason for deleting Garba's account was unclear but Instagram is known for banning accounts that violate its policy or reported for spam, fraud, or a fake account.
He has been criticized heavily for being one of those who supported the ban of Twitter.
Reacting, Mr Garba who spoke with newsmen on Wednesday morning said that Instagram took down his account because some users reported him.
"It was reported by some users and was disabled by Instagram," he said.