Joseph Okotie-Eboh Foundation to address peace and conflict resolution, set to launch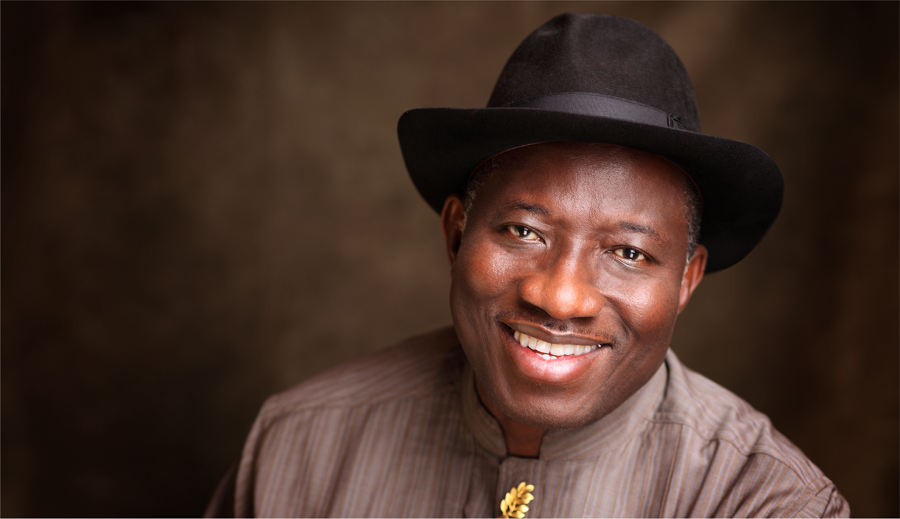 … As Jonathan, Anya, Akinyemi, others billed for webinar lecture
BY: Sandra Ani
In memory of late Chief Joseph Adolo, Okotie-Eboh, a businessman and politician, a webinar is scheduled to hold July 7, to formally launch a foundation, The Joseph Adolo Okotie-Eboh Peace and Conflict Resolution Foundation (JAOPCRF).
The webinar which will address 'Peace and Conflict Resolution- The Political and Governance Perspectives', holds at the first anniversary of the Late Okotie-Eboh who died July 6, 2019.
Former President of Nigeria, Dr. Goodluck Ebele Jonathan will be the keynote speaker, while former External Affairs Minister Prof.Bolaji Akinyemi, renowned scholar, Prof. Anya. O. Anya are among dignitaries to speak at a webinar
6According to a statement released by the family and signed by Dr.(Mrs) Dere Awosika, the launch of the Foundation is in furtherance of the ideals of a peaceful and better society which the late Okotie-Eboh stood for in his lifetime.
"Peace is the hope of every nation, the promise of every politician and the desire of every living person. The effects of conflict and violence are far-reaching and it is impossible to truly separate oneself. Peace is the only solution that provides security and promises sustainable development towards a better future.
"It is for these reasons that The Joseph Adolo Okotie-Eboh Peace and Conflict Resolution Foundation was established."
Dr. Awosika further noted that more than 600 million young people all over the world live in volatile and conflict prone areas and are impacted in several ways economically and socially.
"It is the hope of The Foundation, through well structured and consolidated efforts, to deliver lasting and enduring peace to those who need it most: the youth".
Programme of activities for the launch will kick start with a memorial service at First Baptist Church Ikoyi, Lagos on; a talk show on 'Millennials in Politics' both on Monday, July 6. The talk show will be powered by DigiConverge, a tech platform for live streaming and web conferences.
Born on February 22, 1955 to the famous family of Chief Festus Okotie-Eboh, Nigeria's first post-independence Finance Minister in Ugbori Community, Warri in the present day Delta State.
Okotie-Eboh trained as a pilot in the prestigious Burnside-ott Aviation Training Centre, Opa-locka Airport, United States of America, but went into private business on returning to Nigeria.
He was also involved in the politics of the fourth republic as a foundation member of the People's Democratic Party(PDP) in Delta state and was one of the key figures in the evolution of the All Progressive Congress(APC).
Twitter Refused To Delete Nnamdi Kanu's Account – Lai Mohammed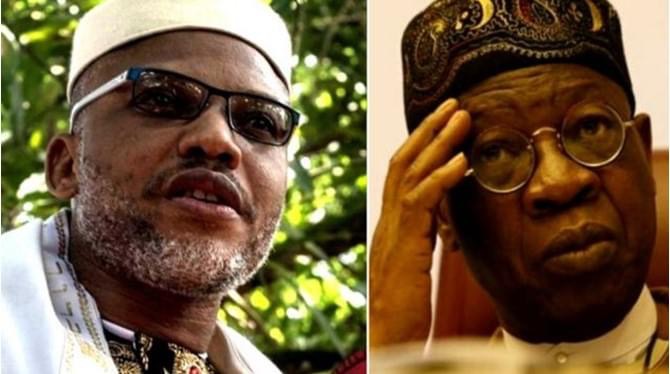 Minister of Information and Culture, Lai Mohammed said Twitter rejected its demand to delete the account of the leader of Indigenous People of Biafra (IPOB), Nnamdi Kanu.
He made this known on Tuesday, when he featured on a Radio Nigeria call-in programme.
He said it was unfair to conclude that Twitter was suspended in the country because President Muhammadu Buhari's message was deleted.
Mohammed accused the microblogging site of consistently offering its platform to promote agenda that were inimical to the corporate existence of Nigeria.
He said; "Twitter has become a platform of choice for a particular separatist promoter.
"The promoter consistently used the platform to direct his loyalists to kill Nigerian soldiers and policemen, run-down INEC offices and destroy all symbols of Nigeria's sovereignty.
"Every attempt to persuade Twitter to deny its platform to this separatist leader was not taken serious.''
You Must Safeguard Nigeria, Not Just Borrowing Governor Wike Blast Buhari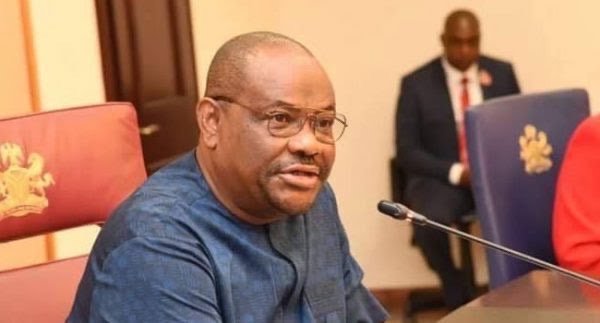 Rivers State Governor, Nyesom Wike has blasted President Muhammadu Buhari for abandoning his constitutional responsibility of securing Nigerians for governors.
Grassroots reported last week when President Buhari said he told two south-west governors, who came to meet him in Abuja, to return to their states and tackle the security challenges their people are facing.
Reacting to this claim, Wike stated that Buhari cannot shift the responsibility of securing Nigerians to governors when he is the commander-in-chief of the armed forces.
In a statement issued by Kelvin Ebiri, his spokesman, the governor stated that the Buhari administration lacks the strategy to restore peace across the country.
"Mr President, you're the Commander-in-Chief of the Armed Forces of the Federal Republic of Nigeria. You appoint Inspector General of Police (IG), you appoint the Chief of Army Staff, Chief of Naval Staff, the Commissioner of Police (CP), Director of Department of State Service (DSS) and other heads of security. Which one do we appoint? How can people appointed by Mr. President be under me?" Wike asked.
"It is not only to borrow money for Nigeria that you're in charge. You must also be in charge of other things including security. Who signed order 10? Is it the governors? It is not when things are going bad concerning security, and you say you're not in charge, and it becomes governors' responsibility.
"Mr President should have come out openly and said, my APC governors, stop worrying me. Go back to your states and do your work. On that, I support him.
"Thank God, Mr President knows that I am not one of those that go to visit him over one problem or the other. I, as the governor of Rivers under PDP, you'll never find me there."
Shortly After Google Pulled Down Crowwe App, Instagram Deletes Garba's Account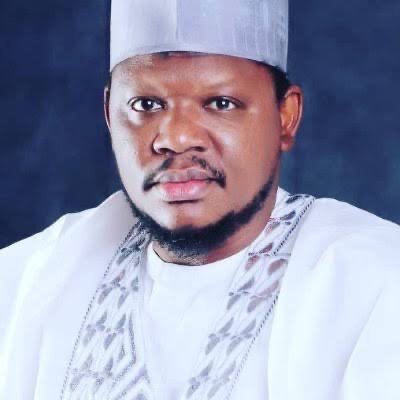 Former Presidential Aspirant, Adamu Garba's Instagram account has been deleted, in less than 3 days after his Crowwe app from the Google Play Store by Google.
Grassroots.ng understands that the reason for deleting Garba's account was unclear but Instagram is known for banning accounts that violate its policy or reported for spam, fraud, or a fake account.
He has been criticized heavily for being one of those who supported the ban of Twitter.
Reacting, Mr Garba who spoke with newsmen on Wednesday morning said that Instagram took down his account because some users reported him.
"It was reported by some users and was disabled by Instagram," he said.