Joseph Okotie-Eboh Foundation to address peace and conflict resolution, set to launch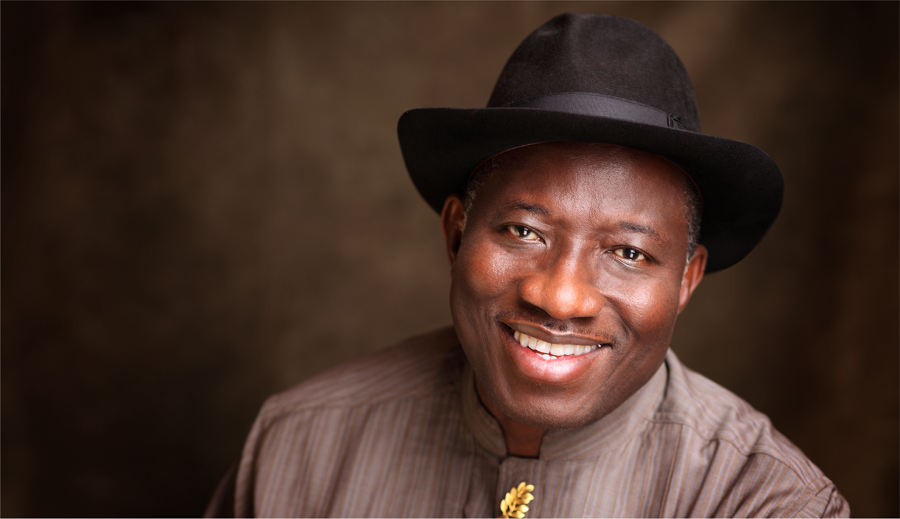 … As Jonathan, Anya, Akinyemi, others billed for webinar lecture
BY: Sandra Ani
In memory of late Chief Joseph Adolo, Okotie-Eboh, a businessman and politician, a webinar is scheduled to hold July 7, to formally launch a foundation, The Joseph Adolo Okotie-Eboh Peace and Conflict Resolution Foundation (JAOPCRF).
The webinar which will address 'Peace and Conflict Resolution- The Political and Governance Perspectives', holds at the first anniversary of the Late Okotie-Eboh who died July 6, 2019.
Former President of Nigeria, Dr. Goodluck Ebele Jonathan will be the keynote speaker, while former External Affairs Minister Prof.Bolaji Akinyemi, renowned scholar, Prof. Anya. O. Anya are among dignitaries to speak at a webinar
6According to a statement released by the family and signed by Dr.(Mrs) Dere Awosika, the launch of the Foundation is in furtherance of the ideals of a peaceful and better society which the late Okotie-Eboh stood for in his lifetime.
"Peace is the hope of every nation, the promise of every politician and the desire of every living person. The effects of conflict and violence are far-reaching and it is impossible to truly separate oneself. Peace is the only solution that provides security and promises sustainable development towards a better future.
"It is for these reasons that The Joseph Adolo Okotie-Eboh Peace and Conflict Resolution Foundation was established."
Dr. Awosika further noted that more than 600 million young people all over the world live in volatile and conflict prone areas and are impacted in several ways economically and socially.
"It is the hope of The Foundation, through well structured and consolidated efforts, to deliver lasting and enduring peace to those who need it most: the youth".
Programme of activities for the launch will kick start with a memorial service at First Baptist Church Ikoyi, Lagos on; a talk show on 'Millennials in Politics' both on Monday, July 6. The talk show will be powered by DigiConverge, a tech platform for live streaming and web conferences.
Born on February 22, 1955 to the famous family of Chief Festus Okotie-Eboh, Nigeria's first post-independence Finance Minister in Ugbori Community, Warri in the present day Delta State.
Okotie-Eboh trained as a pilot in the prestigious Burnside-ott Aviation Training Centre, Opa-locka Airport, United States of America, but went into private business on returning to Nigeria.
He was also involved in the politics of the fourth republic as a foundation member of the People's Democratic Party(PDP) in Delta state and was one of the key figures in the evolution of the All Progressive Congress(APC).
FG Declares Wednesday, Thursday Public Holidays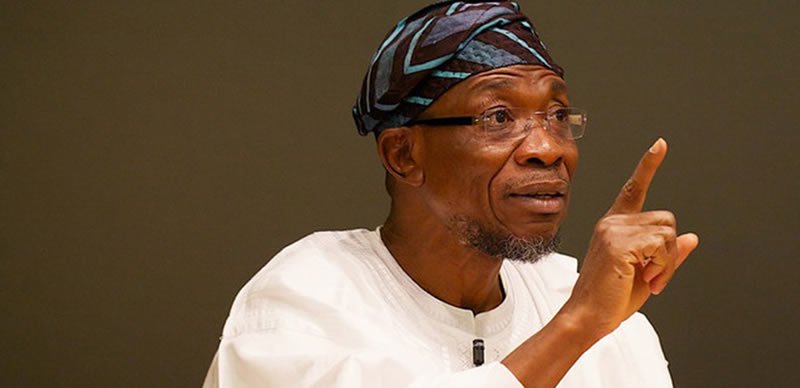 The Federal Government has declared Wednesday May 12 and Thursday May 13, 2021, as Public Holidays to mark this year's Eidul-Fitr celebration.
The Minister of Interior, Ogbeni Rauf Aregbesola, made the declaration on behalf of the Federal Government in Abuja on Monday, May 10.
Insecurity: Have An Escape Plan From Nigeria, Pastor Adefarasin Advises Members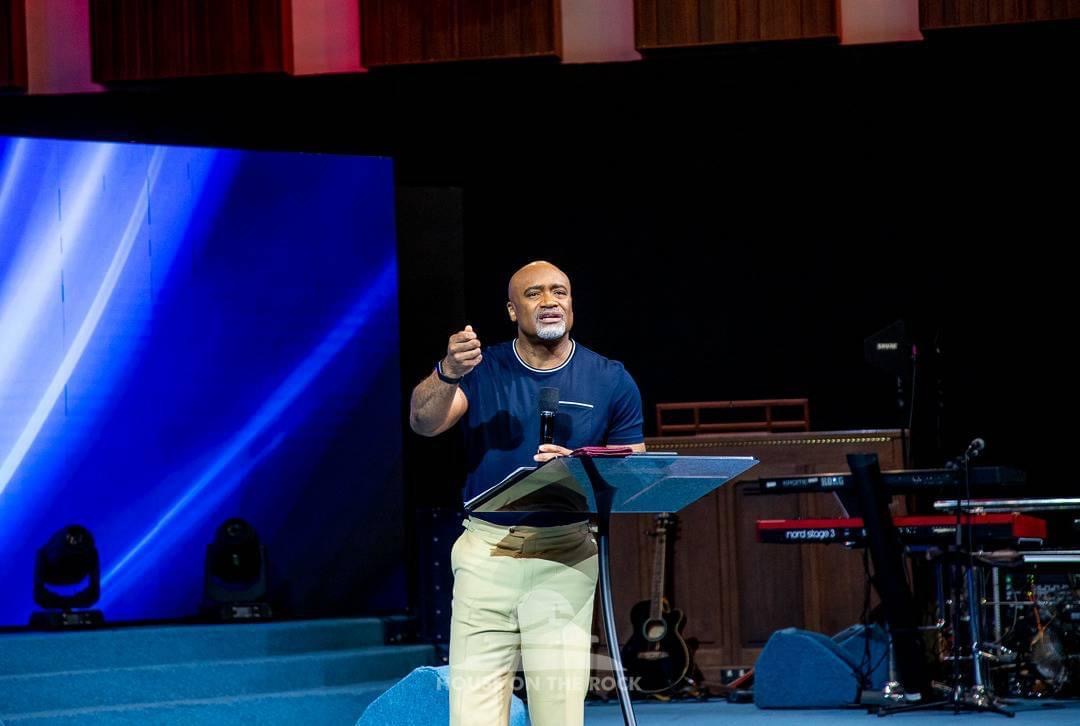 The Senior Pastor of House on the Rock Church, Paul Adefarasin, has advised the members of his congregation to plan their exit from Nigeria.
In a video trending on Twitter, the Pastor made the statement during his sermon on Sunday, May 9, 2021.
He said, "I bring you greetings from Pastor Ifeanyi who is busy taking care of the frontier of our world and preparing our escape route."
Adefarasin said "If you don't have a plan B. I know you have faith, I have faith too but I have a plan B.
"With technology, I can speak to you from anywhere in the world.
"Get yourself a plan B. Whether that's an Okada to Cameroon or a flying boat to Seme Border. A hole in the ground, a bunker as we call it. Just get yourself a plan B. Because these people are crazy. They are nutters. The whole bunch of them. And watch the signs because it can happen, just like this (snaps fingers)."
BREAKING: We're Working To Neutralise Threats, Activities Of IPOB, Oduduwa Agitators, – Lagos Police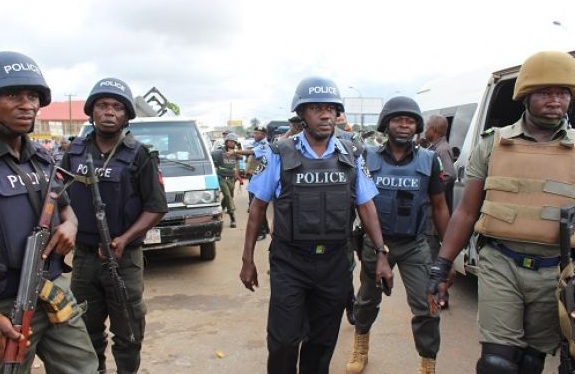 The Lagos State Commissioner of Police, CP Hakeem Odumosu, has said that the state Police Command is working to neutralise the threats posed by separatist groups, including the Indigenous People of Biafra (IPOB) and agitators for Oduduwa Republic.
It said it was also investigating the threat by IPOB to attack soft targets in Lagos.
Odumosu made this known during a security summit chaired by the Lagos State Governor, Babajide Sanwo-Olu, The Nation reports.
"The Command has taken notice of agitators for Oduduwa Republic by some Yoruba separatist groups and the threats to disrupt law and order in the state. Twenty-four of these groups have been identified and being closely monitored.
"Similarly, the threat of IPOB to attack soft targets in Lagos is equally being put on the radar of the command intelligence gathering and other security services in the state. Strategies are being put in place to neutralise their activities.
"The Command is using this medium to solicit for the support of all and sundry to be vigilant at all times and report any suspicious person or movement to security agencies. Let us adopt the slogan of "when you see something, say something."
Speaking further, the Commissioner advised the state government to immediately take urgent measures against commercial motorcyclists, popularly known as Okada riders in the state.