BREAKING: Obaseki's Family Endorses Pastor Osagie Ize-Iyamu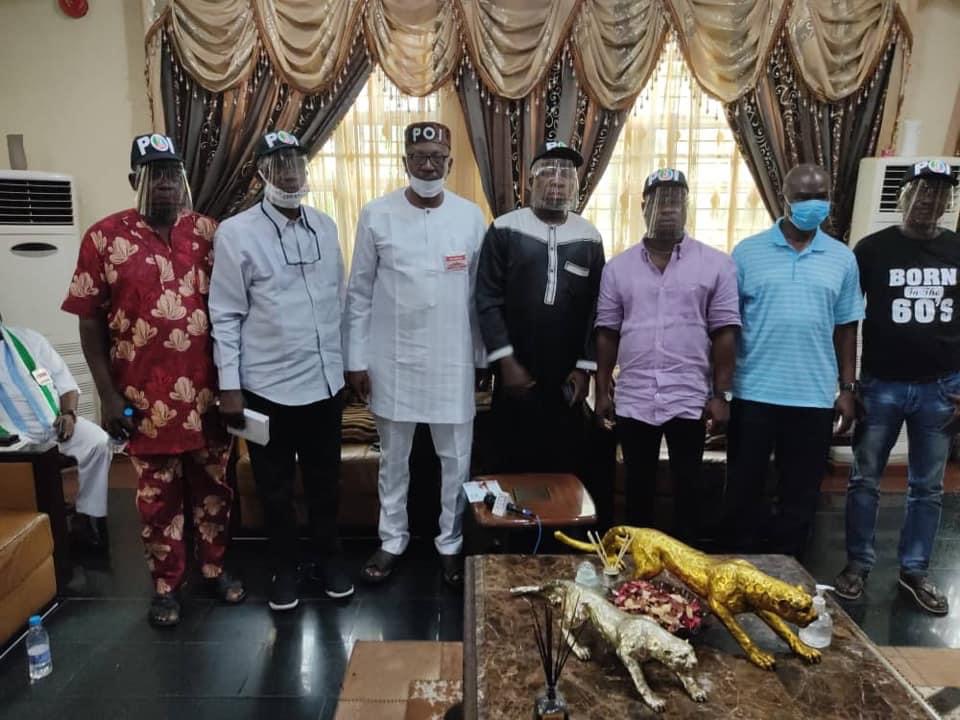 All Progressive Congress (APC) Governorship Candidate, Pastor Osagie Ize-Iyamu has received another major boost after Obaseki's family endorsed him.
Ize-Iyamu will contend with Governor of Edo State, Godwin Obaseki in the forthcoming gubernatorial election in the state.
Confirming this development the APC flag bearer said on his Facebook page: "This morning, I received the endorsement of the prominent Obaseki family at a meeting led by Mr. Osaro and Victor Obaseki.
Like the Governor's aides and appointees, members of his family agree that he has failed Edo people and doesn't deserve re-election.
In their words, "Generally, the Obasekis have their own way of doing things."
"The different branches of the Obaseki family, we are supporting our brother, Pastor Osagie Ize-Iyamu."
"We will do all our campaigns for him fully, without let or hindrance."
I'm very grateful to them for their courage and selflessness. They have even gone ahead to produce and donate beautiful face caps as a demonstration of their love and support.
It takes great love for State and the people to make such brave decision to sideline all sentiments and ties and back the better candidate.
I'm not going to disappoint them and millions of Edo people at home and in the diaspora who, daily, reaffirm their support."
Peterside Urges Ikwere People To Allow Another Tribe Produce Next Rivers Governor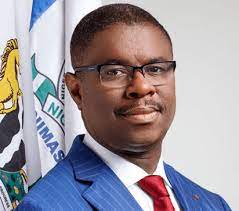 Dr. Dakuku Peterside on Friday called on the people of Ikwerre ethnic nationality in Rivers State to allow other regions of the state to produce the next Governor in 2023.
The former Director-General of the Nigeria Maritime Administration and Safety Agency, NIMASA, said Ikwerre people will be completing a 16-year rule of the state in 2023 when the tenure of the incumbent governor, Nyesom Wike, expires. 
Speaking during an interview in Port Harcourt, the state capital, on Friday, Peterside said it is time for other parts of the state to be given the chance to produce the next governor to promote "unity".
The former governorship candidate of the All Progressives Congress in 2015, while noting that competence should remain principle in choosing a leader, also said a method whereby people from different parts of the state are allowed to taste power must be created.
"Ideally, my brothers from the Ikwerre ethnic nationality should allow people from other parts of Rivers State to take a chance or a shot at the governorship seat.
"That does not deny them the chance of aspiring for the office of Governor of Rivers state. But to accommodate others it's only right and fair that other parts of the state should be given a chance," he said.
UK Envoy calls for peaceful process as Lagos State holds LG Poll today
By Ikenna Oluka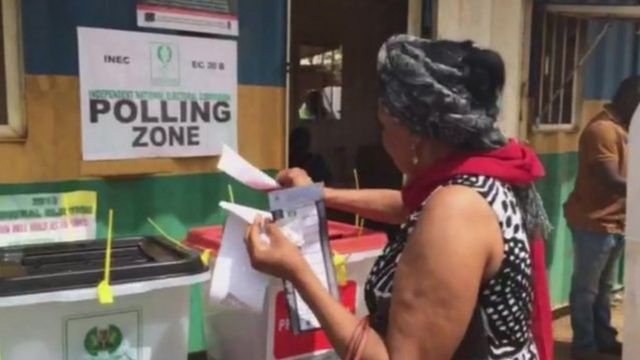 The UK Deputy High Commissioner in Lagos, Ben Llewellyn-Jones has called for a peaceful and credible electoral process, ahead of the forthcoming Lagos State Local Government elections scheduled to hold on the 24th of July 2021.
The LG polls hold in 20 Local Governments and 35 Local Council Development Areas, LCDAs and into the offices of chairmen, vice-chairmen and councillors in the state.
The UK Deputy High Commissioner spoke with the APC State Chairman, Alhaji Babatunde Alade Balogun and PDP State Chairman – Engr. Deji Doherty, on Wednesday 21 July about the importance of a free, fair, credible and peaceful elections process.
During the discussions, the UK Deputy High Commission said: "I'd like to encourage all parties to ensure that the electoral process of the local government elections on Saturday 24 July 2021 in Lagos is both peaceful and credible. Everyone who has registered should be able to vote, and all votes should count. The process must be seen to be free and fair.
"Ahead of 2023 elections, the UK has continued to offer a broad range of support to Nigeria's democratic process, and support for civil society monitoring, working with organisations such as YIAGA Africa, which champions the Not Too Young to Run movement in Nigeria. We hope to see more young people participate, and constitutional amendments that can make it easier for women to get involved in politics and to vote."
SDP Hints Nigeria's Imminent Collapse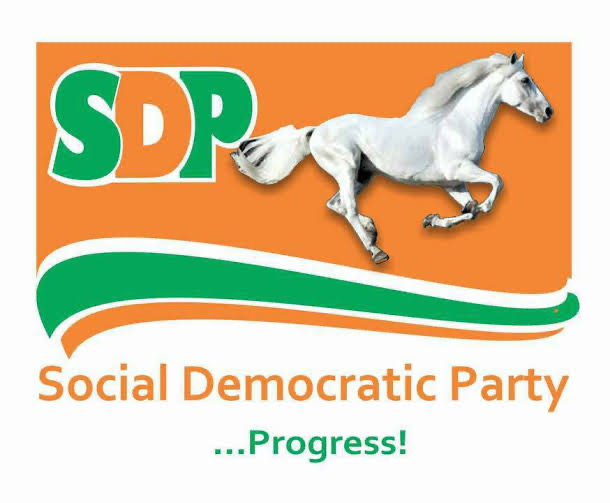 With the current crises confronting Nigeria, the country may collapse anytime soon if urgent and guided actions are not taken to salvage it, Social Democratic Party (SDP) has said.
Chairman of the party in Anambra State, Webster Okonkwo, at a press briefing in Awka at the weekend, said the foundation for a new and prosperous Nigeria laid by the party on June 12, 1993 had been totally destroyed.
"Today, the corporate existence of Nigeria is under increasing threat as the foundation for a new and prosperous Nigeria laid on June 12, 1993 has been totally destroyed, dismantled and shattered.
"The aftermath is hunger, starvation, poverty, banditry, religious extremism, insurgency and other vices competing fiercely with one another to destroy the very fabrics of this great nation.
"But, in the midst of all these, a new Nigeria is possible. It is possible to rebuild the foundation of this country on the stronghold of justice and fairness. It is possible to enthrone honesty, transparency and good governance in this country.
"It is also possible to re-establish the bonds that held us together as a nation and rekindle our hopes and aspirations for greatness. Yes, that possibility is alive in the SDP," he said.