Lawmakers To Implement Pay As You Go For DSTV Subscription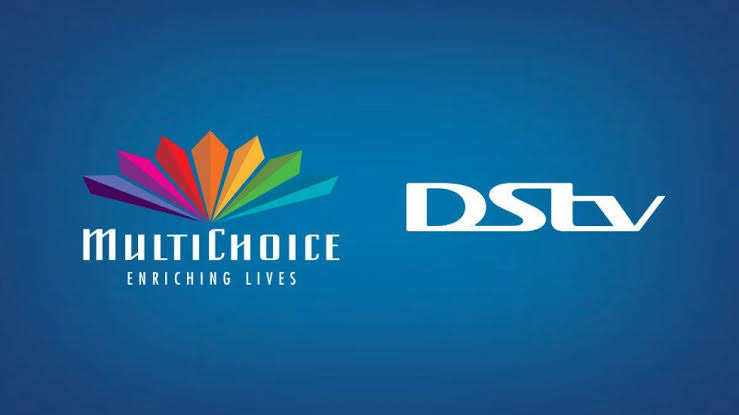 Multichoice Limited, the operators of DSTV Nigeria have been handed down a marching order by the House of Representatives to implement the Pay As You Go (PAYG) Tarrif in Nigeria and to reverse its recent price hike.
This was contained in a resolution laid down by the House of Representatives Ad-hoc Committee investigating the non-implementation of Pay As You Go (PAYG) Tarriff led by Senator Unyime Idem on October 12, 2020.
Multichoice's DSTV which made its first appearance before the Committee after the Committee was inaugurated by Speaker Femi Gbajabiamila, to explain what the House terms "unnecessary exploitation of Nigerians" in their (DSTV's) unwillingness to implement a Pay As You Go Tarrif was led by the Managing Director, John Ugbe.
Senator Idem who said there is a clarion call by Nigerians and stakeholders within the broadcast industry for a change in the price regime of all Digital Terrestrial Transmission (DTT) and Direct-To-Home (DTH) providers from the present one bundle system to pay-as-you–go/pay-per-view/pay-per-watch that is daily, weekly or monthly mandated the CEO of the Company, John Ugbe to meet with the Board of Directors, develop a blueprint for the implementation and get back to the Ad-Hoc Committee within the shortest possible time.
He reiterated that the Committee will only and always work in the interest of Nigerians and that Pay As You Go for Nigerians is non-negotiable.
Idem, who Represents Ukanafun/Oruk Anam Federal Constituency lamented that while Members of the National Assembly and other highly placed Nigerians can afford to pay for the services of DSTV at any rate, it will be the height of insensitivity to allow majority of Nigerians who are still struggling to meet up with the demands of their daily living to be subjected to such treatment by any Organisation.
He berated the Managing Director of the Company for superintending over such exploitation of Nigerians as a Nigerian.
"It is in this vein that we have to listen to the plight of Nigerians by living up to our constitutional responsibilities as stipulated in the 1999 constitution of the Federal Republic of Nigeria as amended for the full implementation of Pay-As-You-Go model across Nigeria"
"We are also of the opinion that MultiChoice, the owners of DSTV is not sensitive to the plight of Nigerians at large for increasing the tariff of their various bouquet and anchoring that on VAT increment from 5% to 7.5% where in the real sense most of its bouquet price tariff is more than the 2.5% increment, unlike many other companies both local and international that are providing palliative measures to cushion the effects of the COVID-19 pandemic"
Responding, Mr John Ugbe who unsuccessfully could not justify the price hike and the non-implementation of PAYG promised to meet with the Board of Directors of the Company and report to the Committee as soon as possible.
Rep Idem while letting down the resolution after a voice vote by Members of the Committee said the mandate of the committee is simple; the full implementation of the Pay-As-You-Go/Pay per View/pay per watch model in Nigeria
Heineken Unveils James Bond Spy Missions Nationwide
Article: Sandra Ani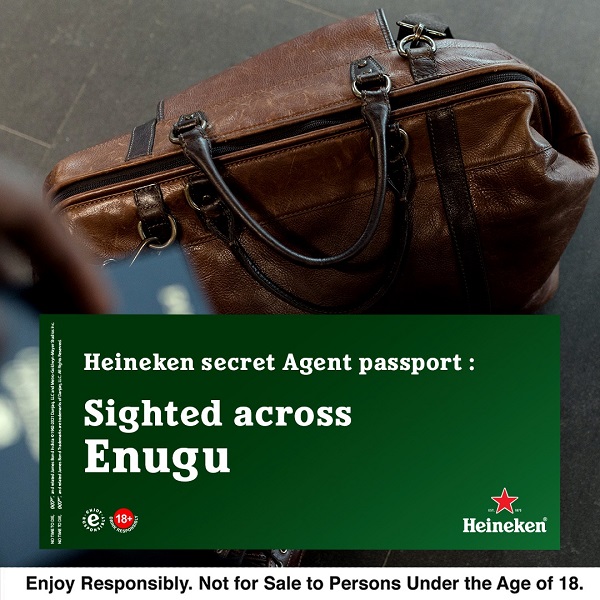 Heineken, World's Premium Lager Beer has partnered with the James Bond franchise to bring Spy mission executions to Nigerian consumers ahead of the James Bond 'No Time to Die' movie release.
The dates for the Heineken X Bond missions are September 17th, September 24th, and October 8th across Lagos, Enugu, Port-Harcourt and Abuja.
While the movie is expected to be in cinemas by September 30, 2021, Heineken premium consumers in select cities will have the chance to develop codenames and execute spy missions at the brand's various mission activations.
The missions would be based on the consumer completing a series of obstacles. Successful completion of each mission guarantees the advancement to the next.
The winners of the Heineken Bond mission activations will have the opportunity to attend the exclusive Heineken X Bond movie screening and win branded goodies.
Since 1997's Tomorrow Never Dies, Heineken has been a significant sponsor of Bond movies, utilising a combination of product placement and enormous campaigns to make the statement that when Bond chooses beer, he chooses Heineken.
To raise awareness and encourage consumer engagement, the integrated campaign approach combines national television coverage, online and regional activations with high-impact visuals, in a premium style.
Explaining why Heineken continues to be proud of it's diversity and why it is backing the James Bond Production, Aboyowa Ikpobe, Brand Manager, Heineken Premium Lager Beer stated that "The lengthy Heineken and James Bond franchise and sponsorships, helps highlight how Bond continues on beyond the film. We know that once James Bond, always James Bond."
Bond Films association has been an important part for our premium consumers, and Heineken sponsorships for Bond has always been in alignment with that connection. We're really excited to unveil the missions." She said.
The Bond movie will be nothing short of spectacular, courtesy of the leading beer brand Heineken. In a range of sectors, including sports, fashion, water conservation and energy generation, the Heineken brand is a sign of quality and community spirit, so it is no surprise that entertainment is one of its many diverse undertakings.
Heineken is a proud sponsor of 'No Time to Die ' – The James Bond movie. By regularly giving fans and consumers extraordinary experiences, the beer brand continues to raise the bar of excellence in the industry.
BBNaija: I Went Too Far With Boma – Tega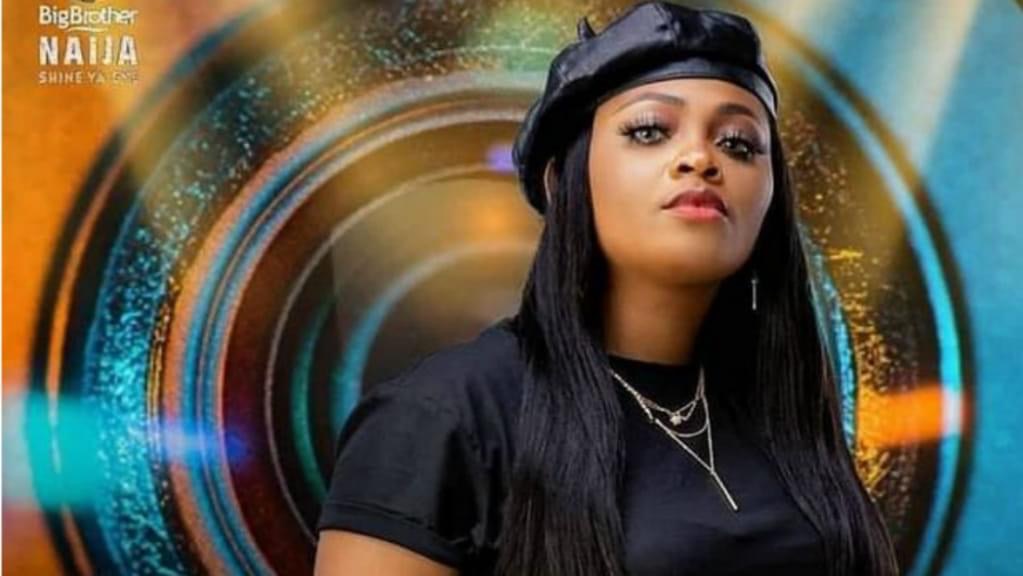 Evicted Big Brother Naija season six housemate Tega Dominic has said that she went too far with her relationship with fellow housemate Boma.
The mother of one made this known in an interview with The Beat FM on Tuesday.
"I've been saying it, we were on the show, we had some talks with the housemates and they were enjoying the buzz, coming out of the house I realise we pushed the button too far and it exploded, I'm gonna own up to everything and tender an apology to Nigerians," she said.
Tega who was evicted on Sunday was criticised for having a sexual relationship with Boma in the Big Brother House in spite of her marital status.
Toke Makinwa Shares Story How Wizkid Errand Boy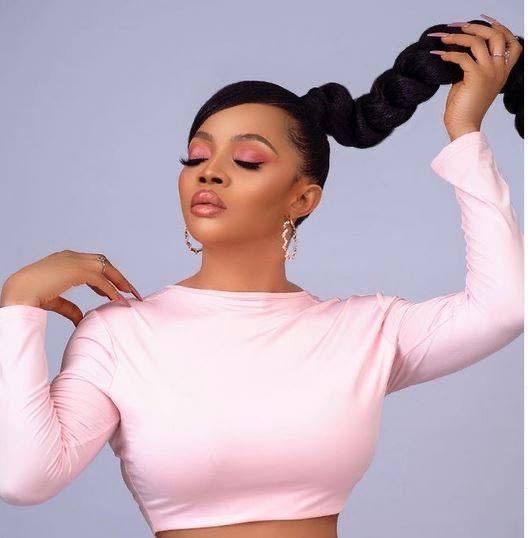 OAP Toke Makinwa has revealed some of the prices singer Wizkid paid to get to where he is today.
In a recent chat with Chude Jideonwo, monitored by Grassroots.ng, while querying the youth of nowadays who just want to succeed without putting in the work, Toke said: "You don't know the years Wizkid put in to becoming who he is today.
Young newbies try music for a year or two and are frustrated because it is not working…dude, when I tell people…I was at Rhythm and Wizkid used to carry speakers and he will be sent by DJs to buy Amala and he will do it.
He was the studio rat. "Just help me play my song," he would say. People look at him now and say he is arrogant not knowing the work he had put into this journey.
It is the same way people can look at me now and say I got it all easy but if you have been following my career and seeing the hardwork I put in, you should ask me what I am doing with my life if by now I am not enjoying all that I am enjoying now from my hard work."