Rihanna Blasts Nigeria Government For Killing End SARS Protesters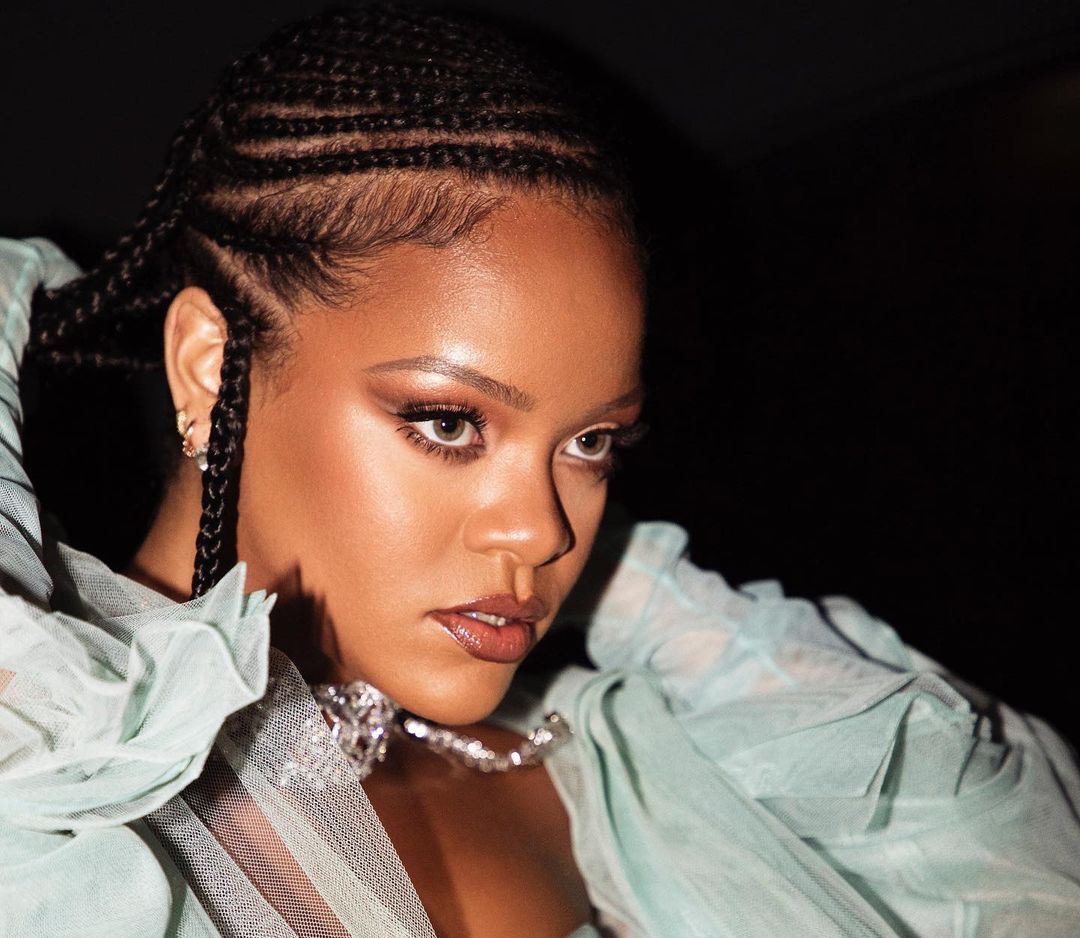 Popular American R&B singer, Rihanna, has criticized the Nigerian government for brutalizing and shooting at unarmed protesters at the Lekki Toll Gate in Lagos.
Citizens are faced with tensed moment in their fight to end Police Brutality. According to Rihanna, she can't bare to see the torture and brutalization that is going on.
"I can't bare to see this torture and brutalization that is continuing to affect nations across our planet!
It's such a betrayal to the citizens, the very people put in place to protect are the ones we are most afraid of being murdered by!
My heart is broken for Nigeria Man!! It is unbearable to watch. I'm so proud of your strength and not letting up on the fight for what's right! #ENDSARS
Don Jazzy Explains His Happiness Despite Being Single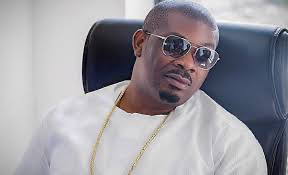 Mavin Records boss, Michael Ajereh, aka Don Jazzy, turned 38 on Thursday, November 26, 2020. A party was held for him and his father, who shares the date with him, and he tells the Punch about the highlights of his career and life. Excerpt:
One would have thought you would celebrate your birthday with your celebrity friends. Why didn't you do that?
Many of my celebrity friends including, P-Square and Davido, have called me to ask where the party is happening. However, I don't usually celebrate my birthdays. But VBank, which signed me as a brand ambassador, came up with an initiative to celebrate me and I said it would be fine to spend time with them and some of my fans. My dad is also around and we share the same birthday, so it was nice hanging out with them all.
What are the most profound lessons you have learnt over the years?
I have learnt a lot and it may not be so easy to single some out now. I have always been a patient person and I believe in striking when the time is right. That has always worked for me. Also, all the things that have happened in my life make me believe that 'a good name is better than silver or gold'. The person that came up with that saying definitely knew what they were saying. I have maintained a good name and brand, and that has always worked for me. If everybody could be like that, it would be a great world.
Do you feel fulfilled?
Pretty much, yes. I am doing well and I have a beautiful business. My family is healthy and comfortable. I know a lot of people would say because I am not married and don't have children, that means I am not happy. But, I am very happy (laughs). I am not missing anything. Perhaps, in the future, I would start missing little children but for now, I am actually fine. I feel fulfilled and grateful. I thank God.
Producers are not as recognised and celebrated as music artistes. How does that make you feel?
I think they should be celebrated more. I will credit my success to some tactics, a little luck and most importantly, God's grace. However, in recent times, producers have started getting more recognition for their work. But for the set before me, it wasn't always great. With the rise of Internet streaming, I hope that things get better for producers. I am very privileged and lucky, and I thank God but I know things can be better.
What artiste have you not worked with but would like to?
Maybe some of the new guys in the industry that would want to work with me. I am old, so my sound could be very old and some of them might not feel like they need the older sound. However, I am here for anyone that wants to work with me.
Are you planning on signing any new act?
I love grooming artistes so I have my eyes on a lot of people in this new generation and the one that is coming. But, I'm definitely not going to tell you who they are. I always wait for the perfect time before I making my moves. I was supposed to sign two or three artistes this year but the COVID-19 pandemic slowed things down, so watch out for them next year.
You seem to like free-flowing robes. What influences that fashion choice?
Burna Boy's 'Twice As Tall' Nominated For 2021 Grammys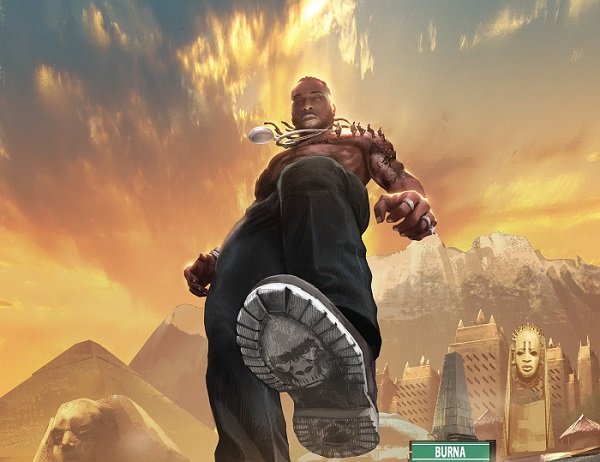 Burna Boy's 'Twice As Tall', a 2020 album has been nominated for the 'Best Global Music Album' category of the 2021 Grammys.
The nominees were announced on Tuesday during an hour-long live stream featuring Harvey Mason Jr., the chairman and interim president/CEO of the Recording Academy, a learned academy of music professionals.
'Twice As Tall' will be competing against Antibalas's 'FU Chronicles', Bebel Gilberto's 'Agora', and Anoushka Shankar's 'Love Letters' in the category.
For this year's edition, Burna Boy, who was nominated in the 'Best World Music Album' category for his 'African Giant' album, lost to Angelique Kidjo, a Beninese singer-songwriter.
He is originally known as Damini Ogulu, a Nigerian Afrofusuion singer.
Lawmakers To Implement Pay As You Go For DSTV Subscription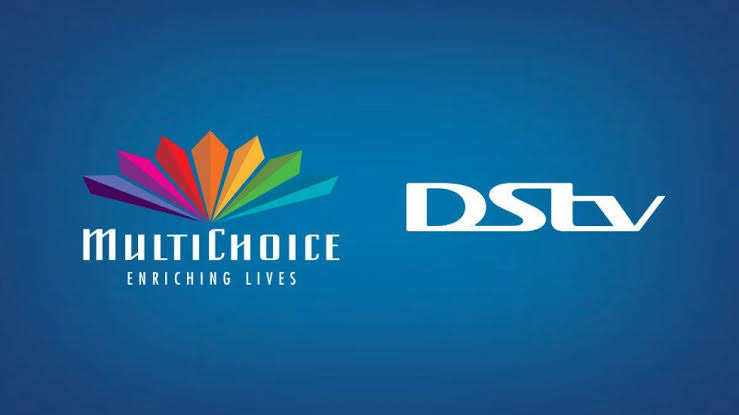 Multichoice Limited, the operators of DSTV Nigeria have been handed down a marching order by the House of Representatives to implement the Pay As You Go (PAYG) Tarrif in Nigeria and to reverse its recent price hike.
This was contained in a resolution laid down by the House of Representatives Ad-hoc Committee investigating the non-implementation of Pay As You Go (PAYG) Tarriff led by Senator Unyime Idem on October 12, 2020.
Multichoice's DSTV which made its first appearance before the Committee after the Committee was inaugurated by Speaker Femi Gbajabiamila, to explain what the House terms "unnecessary exploitation of Nigerians" in their (DSTV's) unwillingness to implement a Pay As You Go Tarrif was led by the Managing Director, John Ugbe.
Senator Idem who said there is a clarion call by Nigerians and stakeholders within the broadcast industry for a change in the price regime of all Digital Terrestrial Transmission (DTT) and Direct-To-Home (DTH) providers from the present one bundle system to pay-as-you–go/pay-per-view/pay-per-watch that is daily, weekly or monthly mandated the CEO of the Company, John Ugbe to meet with the Board of Directors, develop a blueprint for the implementation and get back to the Ad-Hoc Committee within the shortest possible time.
He reiterated that the Committee will only and always work in the interest of Nigerians and that Pay As You Go for Nigerians is non-negotiable.
Idem, who Represents Ukanafun/Oruk Anam Federal Constituency lamented that while Members of the National Assembly and other highly placed Nigerians can afford to pay for the services of DSTV at any rate, it will be the height of insensitivity to allow majority of Nigerians who are still struggling to meet up with the demands of their daily living to be subjected to such treatment by any Organisation.
He berated the Managing Director of the Company for superintending over such exploitation of Nigerians as a Nigerian.
"It is in this vein that we have to listen to the plight of Nigerians by living up to our constitutional responsibilities as stipulated in the 1999 constitution of the Federal Republic of Nigeria as amended for the full implementation of Pay-As-You-Go model across Nigeria"
"We are also of the opinion that MultiChoice, the owners of DSTV is not sensitive to the plight of Nigerians at large for increasing the tariff of their various bouquet and anchoring that on VAT increment from 5% to 7.5% where in the real sense most of its bouquet price tariff is more than the 2.5% increment, unlike many other companies both local and international that are providing palliative measures to cushion the effects of the COVID-19 pandemic"
Responding, Mr John Ugbe who unsuccessfully could not justify the price hike and the non-implementation of PAYG promised to meet with the Board of Directors of the Company and report to the Committee as soon as possible.
Rep Idem while letting down the resolution after a voice vote by Members of the Committee said the mandate of the committee is simple; the full implementation of the Pay-As-You-Go/Pay per View/pay per watch model in Nigeria