[OPINION] Citadel Of Learning in Ruins: Which Way Nigeria?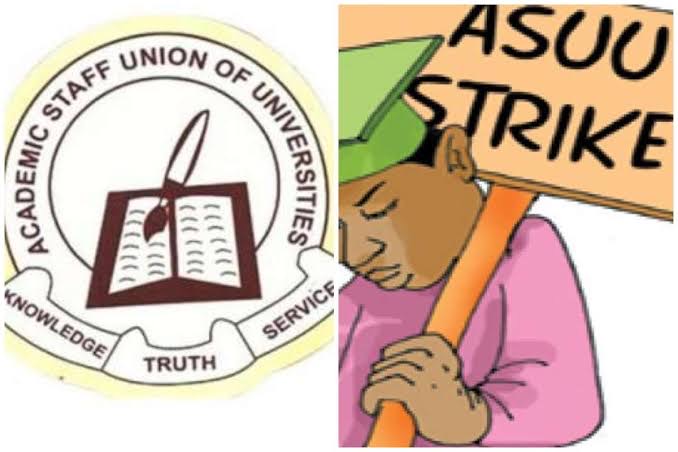 By Chidiebere Nwobodo
Seven months since ASUU began striking, our universities are still under lock and key. Our active youths have been abandoned in the doldrums of hopelessness. Imagine seven months of brain drain and despondency? and the thought of losing one academic session? what of seven months of idleness? and an idle mind is the devil's workshop.
While the future of Nigerian students are in limbo, our political leaders are goose-chasing and shadow-boxing absurdities. who bewitched our leaders? where lies sense of responsibility and leadership? Presidency, Governors and National Assembly members are more interested in gaging the youths via social media bill and persecution of #ENDSARS activists. What a tomfoolery when the fledgling nation is on fire of insecurity, excruciating economy and decaying university system!
What is wrong with Nigeria as a nation? are we cursed or what? who did this to us? As parents, your kinds have been out of campus for seven months, and you're still behaving as if they're not losing anything? you wake up in the morning, exit the house to the office, to continue your self deceit as if all is fine in your home? you return in the evening knowing that your children idled away the day and you still sleep with your two eyes closed? Certainly, you must be an idiot!
This is exactly what our political class are doing to the fabrics of this country; deliberately destroying the youths by keeping them at home, simply because their own kids are abroad getting the best of education. And you think you and your children will have peace in the future? no way! Beyond the bone of the contention, which is the mode of payment of lecturers' salaries cum outstanding allowances being owed by government, funding for critical infrastructure in the universities is at the all time low.
University system has been literally abandoned. Our universities have become so dilapidated and degraded to the extent that it is strangulating potentials it was meant to harness. Most of our campuses look like unkempt museums. They're no longer glorified secondary schools but depressing dungeons of cultists, internet tricksters and raving prostitutes! creativity is zero; innovation is dead.
Human development is no longer the primary goal of the ivory tower but churning out worthless certificates of outdated courses like factories running on automated production lines. Majority of lecturers now venture into the once respected profession, not to impact knowledge but solely for economic benefits and its attendant side attraction of preying on our young ladies for lascivious satisfaction.
Huge chunk of our graduates are unemployed, underemployed and unemployable, while those currently in school are locked out because of ASUU and Government unending imbroglio, anchored on leadership cluelessness and gross incompetence. Nigeria is sitting on a time bomb. Our leaders doesn't have the capacity to tackle present challenges bedeviling the nation while they are irresponsibly creating future monstrous problems.
The world is progressively moving at the speed of light, while Nigeria is busy snoring away its future on the bed of leadership tragedy, aided by hangover of mass docility. Whenever I take a limp into the future, juxtaposed it with landmark developmental strides around the world vis-a-vis stunted growth Nigeria is suffering, I begin to weep for this contraption masquerading as a nation.
"I Will Not Use Criminality To Fight Criminality" – Gov. Makinde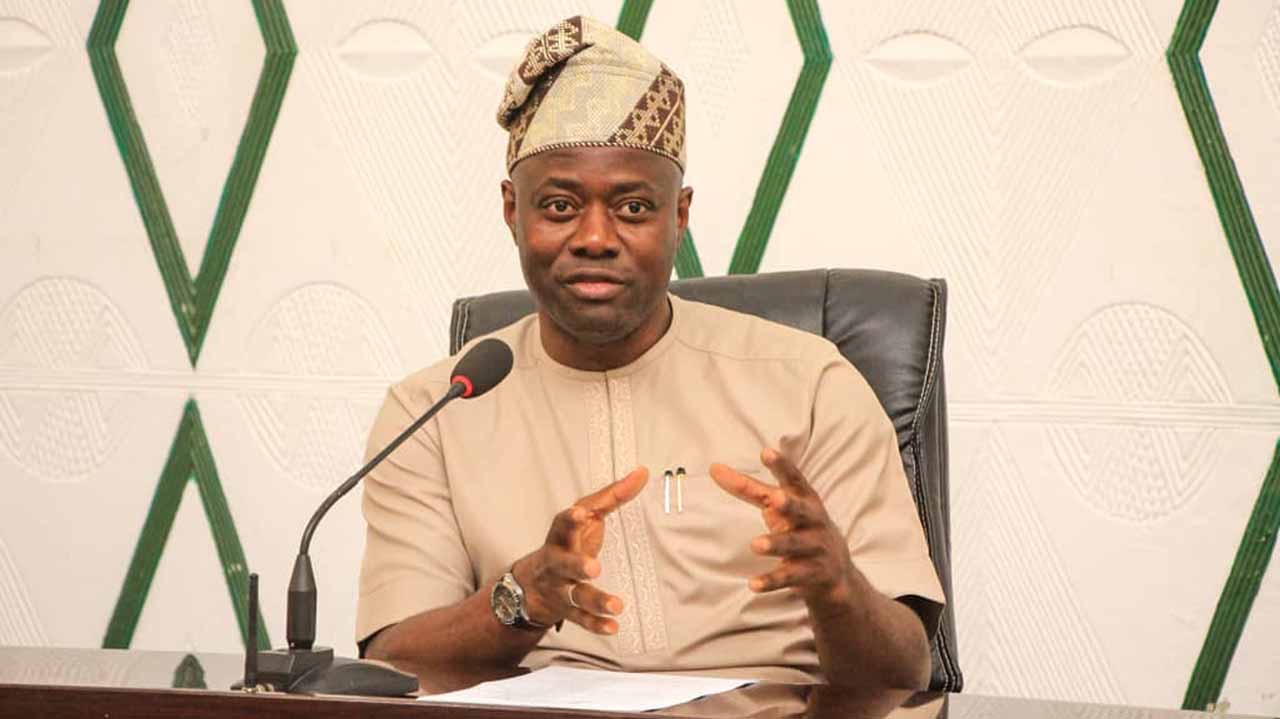 The Governor of Oyo State, Seyi Makinde, has made it clear that the state will not use criminality to address criminality and security challenges in the state, stressing that nobody can predict the end of the crisis.
The governor, who spoke at a meeting between the South-West governors and the leadership of Miyetti Allah Cattle Breeders Association of Nigeria (MACBAN) in Akure, the Ondo State capital, said that the current administration in the state would continue to encourage the people to work together to flush out kidnappers, armed robbers and bandits from the region.
Dangote Files Lawsuit Against Sidechick Who Exposed His Buttocks Online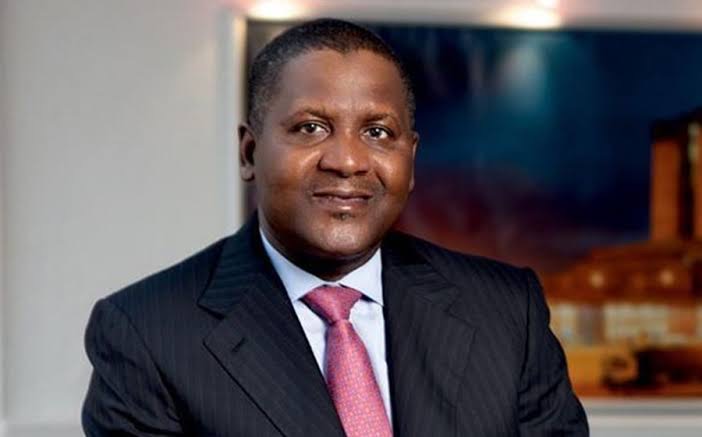 Chairman of Dangote group and billionaire businessman, Alhaji Aliko Dangote has filed a lawsuit to claim damages for his dmged reputation after an American lady alleged to be his mistress, shared a video on social media of the billionaire's exposed buttocks
Dangote filed the charges in an American court in Miami, Florida and sought compensation for $30,000 in the civil lawsuit, which he appeared to have filed under a pseudonym John Doe.
The charges were filed with an alias that says 'AD', which presumably are initials for Aliko Dangote, against a woman identified as Autumn Spikes.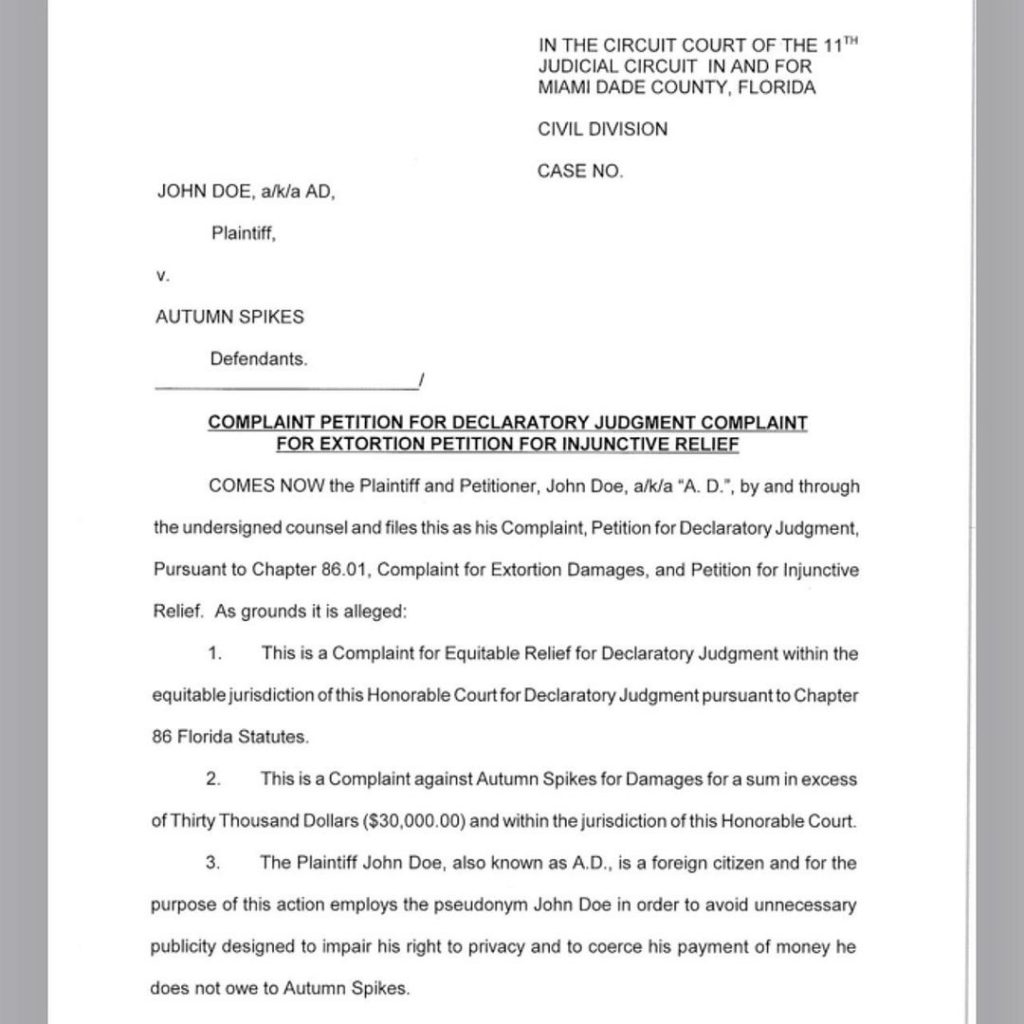 Allarounda1 has now taken to Instagram to share the subpoena and further disclosed how Dangote's legal team paid her to sign a NDA about her intimate relationship with the billionaire of which she refused.
She, however, threatened to air the dirty linens on social media in retaliation for his decision to seek legal action.
She wrote;
"I have not been served.
But since this is public record, let's discuss it.
What are your thoughts?
I was insultingly offered 15k and 2,500 a month to sign an NDA but I declined. I gained legal counsel in which we countered his offer. Mind you his first initial offer wasn't disclosed in the terms of his proposed NDA.
Therefore I was pressured and influenced to sign. Which was already a violation of his own NDA
He denied knowing me and our relationship to his lawyers and we're asked for proof of our affair…now I'm being sued for extortion?
This is such a manly egotistical move. I've kept it private but you made it public with the lawsuit.
All these claims of interviews and talk show threats will have to be proved in court so… I haven't spoke to anyone regarding our relationship"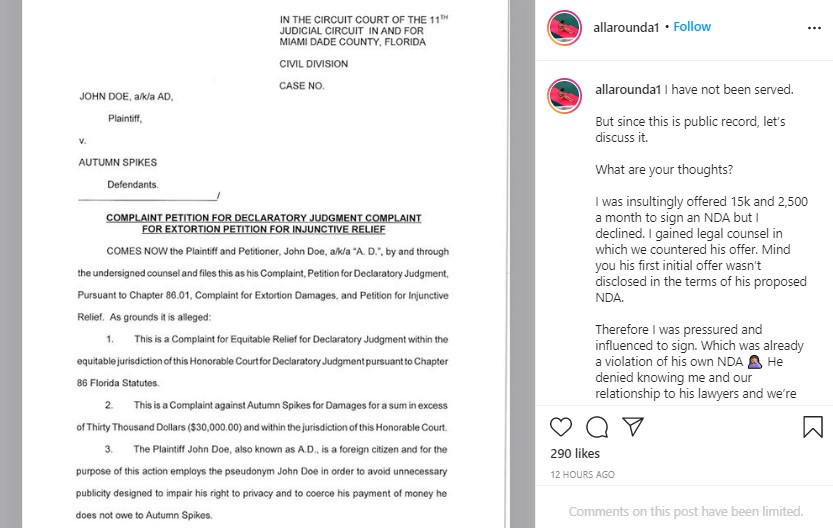 Tinubu Arrives Nigeria After Months Of Being Out Of The Country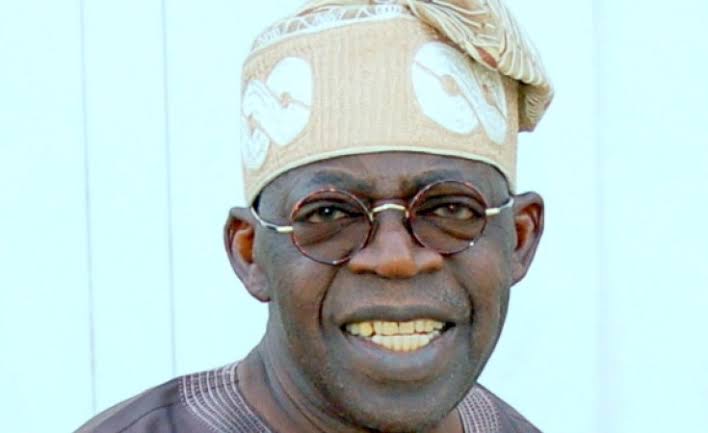 The All Progressive Congress (APC) National Leader, Bola Tinubu,on Sunday, January 24, arrived in Nigeria after a month's absence.
The former Lagos Governor was sighted at the Murtala Muhammed International Airport (MMIA), Lagos, in the company of some of his aides.
Recall that Grassroots.ng reported that he was hospitalised in Paris, France, after falling ill.
There were speculations that he tested positive for COVID-19 but his media team later denied such reports.
"Asiwaju Tinubu is healthy and does not have COVID-19," Tunde Rahman, his spokesperson, had said.
"He took his annual trip and as part of the preparation for the trip he took a COVID-19 test which was negative. Since the advent of the pandemic Asiwaju has always done his level best to observe, as strictly as humanly possible, all government advice and safety protocols to prevent the spread of the virus and to keep himself and those around him safe from harm."
There are reports that the national leader of the All Progressives Congress (APC) would contest the 2023 presidential election.