Gov. Wike Bemoans Secession; Wants Nigeria To Be Restructured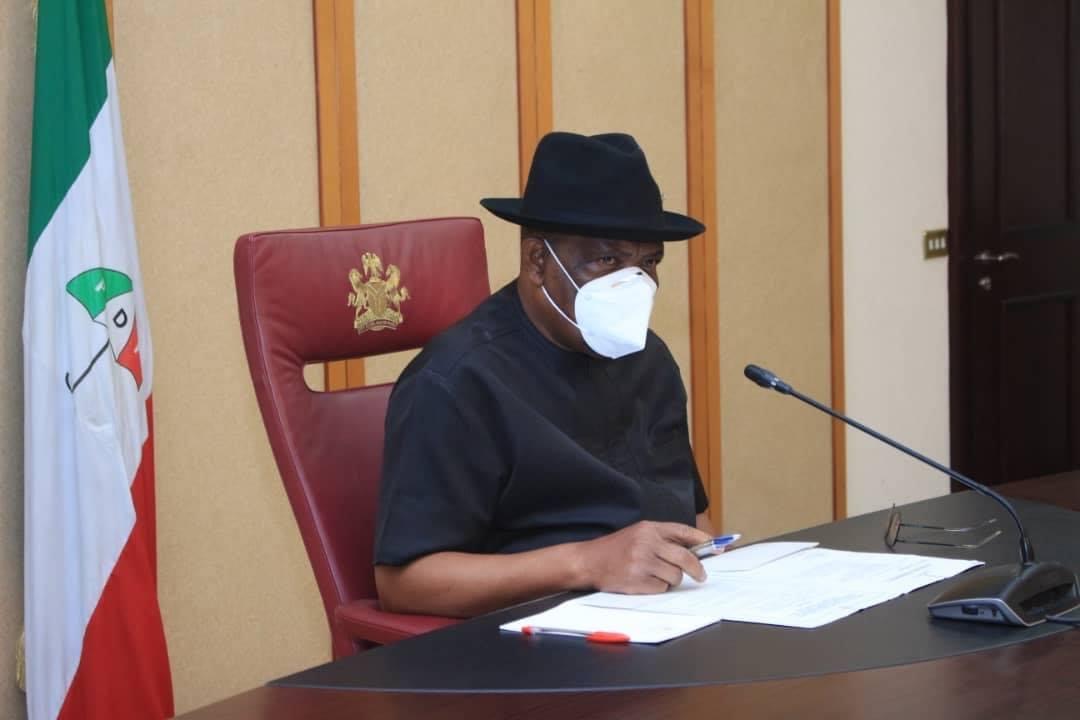 Rivers State Governor, Nyesom Ezenwo Wike, has advised those agitating for secession to rather strive for restructuring of the country in order to foster much desired unity.
Governor Wike stated this when the Primate of the All Nigeria Anglican Communion, Most Rev. Henry Chukwuka Ndukuba led a delegation of the Church on a courtesy visit at the Government House, Port Harcourt.
The Governor explained that the people of Rivers State have for decades lived peacefully with Nigerians from other part of the country. But, regretted that criminals under the aegis of the outlawed, Indigenous Peoples of Biafra (IPOB), have misconstrued the peaceful disposition of the State to carry out treasonous activities like foisting their flags and remaining Rivers communities.
He stated that Rivers State was peaceful during the EndSARS protest, until IPOB members unleashed unprovoked attacks that killed six soldiers, four policemen, and destruction of all police stations and Court buildings in Oyigbo.
The Governor reiterated that the allegation that he ordered soldiers to attack Igbo people living in Oyigbo, was untrue and politically motivated. According to him, if he had not imposed curfew based on security advise, there would have been bloody confrontation between Hausa and Igbo communities.
He urged those with divisive tendency to join those clamouring for a restructuring of the country in order to usher a new birth and united Nigeria.
"We need the unity of this country. What everybody is talking about is the restructuring of this country. If we are practising federalism, let it be federalism. We can't be talking about federalism, but we are practising unitary system of government."
The Governor implored the Church to continue to pray for Nigeria because the country was apparently sitting on a keg of gun powder.
"This is the time for the church not to be docile, this is the time for the church to speak out. When society is bad, it affects the church. When governance is bad, it affects the church. No matter how we look at it. Nobody can run away from it, things are not working well in the country. The way the country is supposed to be is not where we are. Even when you are in the pulpit, it is an opportunity to speak to your members that things are not well", he said.
Governor Wike said as a Christian, he has no apology for handing over the State to God. He used the occasion to announce a donation of N500 million on behalf of the Rivers State government to support the Anglican Church education development and mission fund.
The Governor further urged Most Rev. Ndukuba to advise the church to obey the COVID-19 protocols. According to him, security report at his disposal indicates, churches do not adhere to COVID-19 protocol.
Meanwhile, the Primate of the All Nigeria Anglican Communion, Most Rev. Henry Chukwuka Ndukuba, said in a time of uncertainty in the country, the church was very proud of the steps and stance Governor Wike has taken on critical issues.
"We come not only to encourage you as the Lord encouraged Joshua, we believe as the Lord was with Joshua, He will be with you; He will strengthen you, and under your leadership, this state will know greatest, development and peace. The Lord God Almighty who called you and gave you this opportunity, will not leave you nor forsake you. Only be strong and courageous. We are proud of you."
He stated that in a time like this, when people were surrounded by uncertainty, it was good to see the Governor standing out boldly, leading with firmness and leading with courage.
"We are very proud of the steps you have taken, the stands you have taken and the way you have demonstrated your love for God and for the people, because governance is a scared trust. And indeed we have seen you demonstrate that very well", he said.
The Primate said the church has declared the decade of 2020 to 2030 , a decade of the reign of God. He stated that the intention under his leadership will focus on the things that will touch the life of the people.
KELVIN EBIRI
Special Assistant (Media) to the Governor.
November 06, 2020.
Blackout Looms As Electricity Workers Intend Joining The NLC's Proposed Strike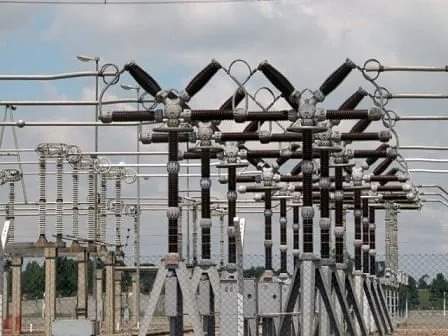 Blackout looms as electricity workers join NLC's proposed strike
The National Union of Electricity Employees (NUEE) has directed its members to withdraw their services nationwide on Wednesday, June 7 and join the strike action proposed by the Nigerian Labour Congress NLC over the removal of fuel subsidy by the Federal government.
In a memo signed by its acting general secretary, Dominic Igwebike, the NUEE urged its members to comply with the directive and stop work from the early hours of Wednesday.
''All National, State and Chapter executives are requested to start the mobilisation of our members in total compliance with this directive. Please note that withdrawal of Services nationwide commences from 0.00 hours of Wednesday, June 7, 2023. You are encouraged to work with the leadership of State Executive Councils (SEC) of the Congress in your various states with a view to having a successful action" the memo reads
The NLC had on Friday, June 2 announced it was embarking on strike on Wednesday, June 7, over the sudden removal of petrol subsidy. NLC argues that palliatives have to be put in place before the Federal government takes such an action that causes serious hardship on the masses.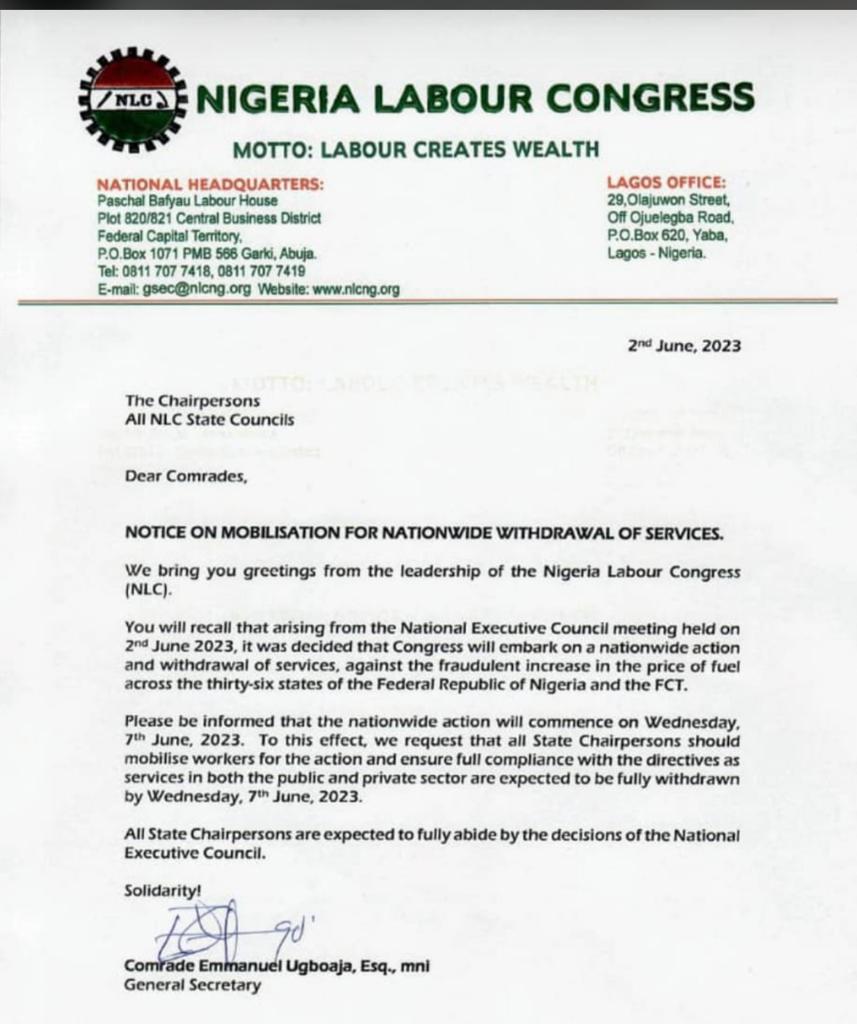 Online "Businesswoman" Arrested In Minna For Allegedly Defrauding Over 100 People Of N150m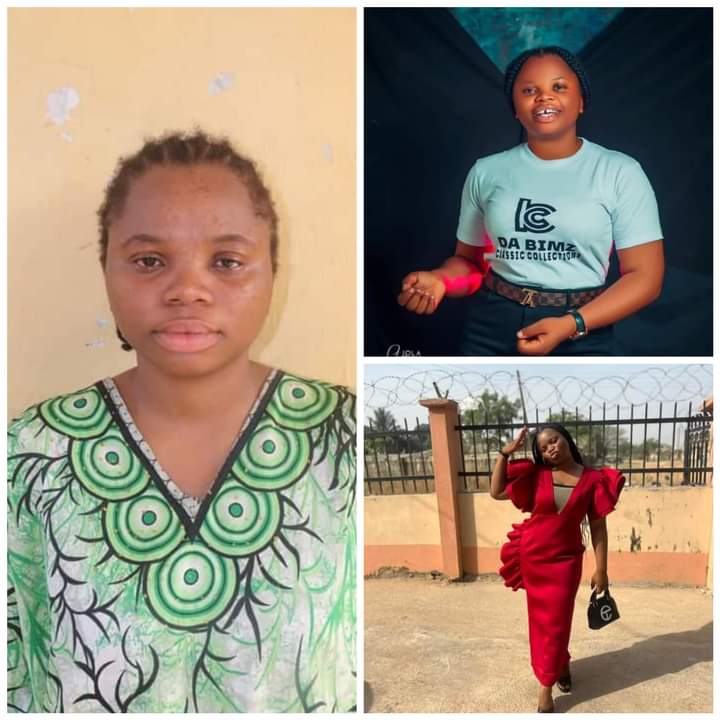 The Niger State Police Command has arrested an online businesswoman, Akinnowonu Damilola Victoria, for allegedly defrauding over one hundred people of N150m.
Spokesperson of the command, DSP Wasiu Abiodun, who disclosed this in a statement on Friday, June 2, 2023, said the suspect deceived her victims that her goods were seized by the Customs after they made orders.
"A case of cheating, criminal breach of trust and internet-related offenses was referred to the Command from Magistrate Court Minna on 22/05/2023 involving one Akinnowonu Damilola Victoria aged 23yrs of Kolawole Street Tunga, Minna," the statement read.
"Immediately the case was referred, Police operatives attached to SCID swung into action and the suspect was arrested with the help of the family and during interrogation, she claimed to have been operating an online business for about a year ago, via a link she discovered on Facebook, by showcasing items such as female clothes, bags, shoes, phones, laptops and other electronic gadgets.
"She said that through this act, she was able to gather many customers online who usually place orders for such items. She asserted further that due to her customers' complaints about price, she took some orders at a low rate and sometimes used the proceed to supply other customers.
"Consequently, piling up orders she could not meet up for other transactions. Preliminary investigation revealed that she deceived her victims that her goods were seized by the Customs. She also rented two warehouses located in Tunga/Kpakungu areas of Minna with over two million naira, which she used to deepen her fraud escapades.
"She confessed that by her rough estimates, she is owing over one hundred customers to the tune of about one hundred and fifty million naira. Presently about 72 victims have so far surfaced at SCID Minna giving the Police, the statements of their ordeal with the suspect.
"The case is under investigation, as the suspect is undergoing interrogation at SCID Minna, and she will be arraigned before the court for prosecution as soon as investigation is concluded."
Jacky Oh Dies at 32 Days After Posting About Getting A Cosmetic Surgery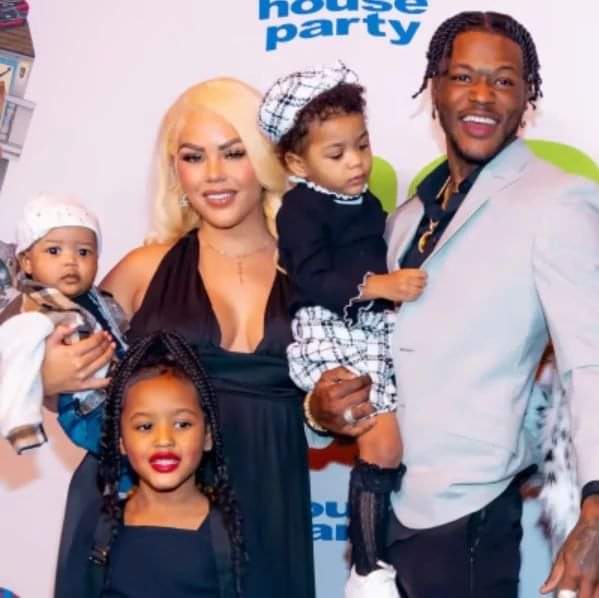 American comedian, DC Young Fly's longtime partner and baby mama Ms Jacky Oh! has passed away at the age of 33.
The former "Wild 'N Out" star died on Wednesday, May 31 in Miami, days after reportedly undergoing a cosmetic procedure.
Jacky's family has confirmed the sad news.
They wrote,
"It is with sadden hearts we share with you that Jakclyn aka Ms Jacky Oh has passed away on Wednesday, May 31st 2023,"
the Smith family said in a statement. "Our family is still processing this very tragic and unexpected loss; we ask that you please give us privacy during this time."
Circumstances surrounding her death are still unknown, but days before her passing, the influencer and former Wild 'N Out star posted on her Instagram page a picture of her posing with Zachary Okhah, MD or better known as Dr. Zach.
In the since-deleted post, she told her followers that she flew to Miami to get a "mommy makeover." She wrote in the caption, "Getting ready for my mommy makeover with Dr. Zach!! Stay tuned to my YouTube for the full reveal!"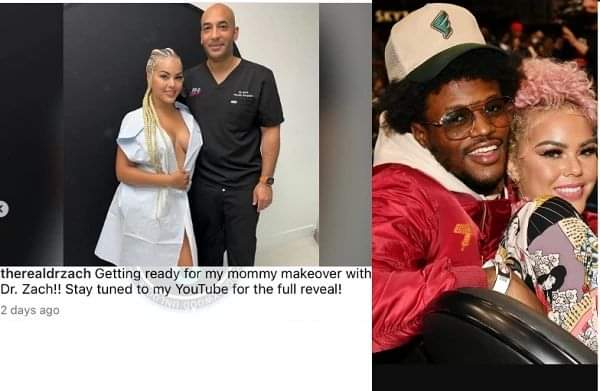 According to Google, A mommy makeover consists of tummy tuck, Breast lifts, Liposuction and Vaginal rejuvenation.
DC Young Fly, 31, and Jacky initially crossed paths in 2015, the same year he emerged as a personality on the MTV series. The pair are parents to three children, daughters Nova and Nala and son Prince.