Gov. Wike Bemoans Secession; Wants Nigeria To Be Restructured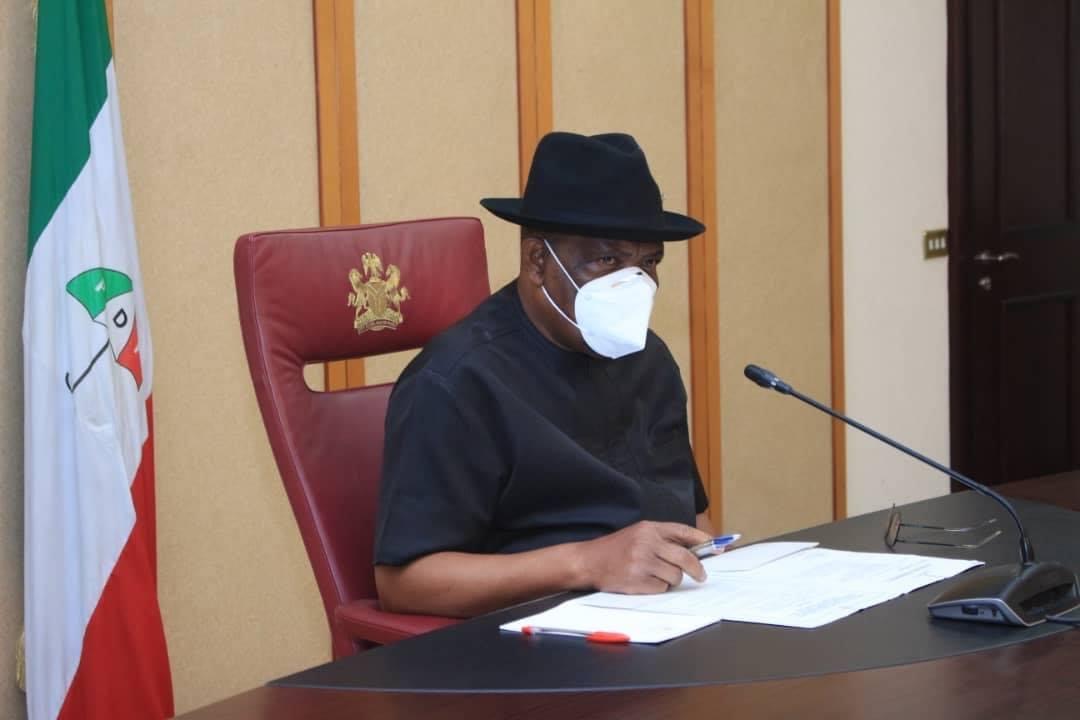 Rivers State Governor, Nyesom Ezenwo Wike, has advised those agitating for secession to rather strive for restructuring of the country in order to foster much desired unity.
Governor Wike stated this when the Primate of the All Nigeria Anglican Communion, Most Rev. Henry Chukwuka Ndukuba led a delegation of the Church on a courtesy visit at the Government House, Port Harcourt.
The Governor explained that the people of Rivers State have for decades lived peacefully with Nigerians from other part of the country. But, regretted that criminals under the aegis of the outlawed, Indigenous Peoples of Biafra (IPOB), have misconstrued the peaceful disposition of the State to carry out treasonous activities like foisting their flags and remaining Rivers communities.
He stated that Rivers State was peaceful during the EndSARS protest, until IPOB members unleashed unprovoked attacks that killed six soldiers, four policemen, and destruction of all police stations and Court buildings in Oyigbo.
The Governor reiterated that the allegation that he ordered soldiers to attack Igbo people living in Oyigbo, was untrue and politically motivated. According to him, if he had not imposed curfew based on security advise, there would have been bloody confrontation between Hausa and Igbo communities.
He urged those with divisive tendency to join those clamouring for a restructuring of the country in order to usher a new birth and united Nigeria.
"We need the unity of this country. What everybody is talking about is the restructuring of this country. If we are practising federalism, let it be federalism. We can't be talking about federalism, but we are practising unitary system of government."
The Governor implored the Church to continue to pray for Nigeria because the country was apparently sitting on a keg of gun powder.
"This is the time for the church not to be docile, this is the time for the church to speak out. When society is bad, it affects the church. When governance is bad, it affects the church. No matter how we look at it. Nobody can run away from it, things are not working well in the country. The way the country is supposed to be is not where we are. Even when you are in the pulpit, it is an opportunity to speak to your members that things are not well", he said.
Governor Wike said as a Christian, he has no apology for handing over the State to God. He used the occasion to announce a donation of N500 million on behalf of the Rivers State government to support the Anglican Church education development and mission fund.
The Governor further urged Most Rev. Ndukuba to advise the church to obey the COVID-19 protocols. According to him, security report at his disposal indicates, churches do not adhere to COVID-19 protocol.
Meanwhile, the Primate of the All Nigeria Anglican Communion, Most Rev. Henry Chukwuka Ndukuba, said in a time of uncertainty in the country, the church was very proud of the steps and stance Governor Wike has taken on critical issues.
"We come not only to encourage you as the Lord encouraged Joshua, we believe as the Lord was with Joshua, He will be with you; He will strengthen you, and under your leadership, this state will know greatest, development and peace. The Lord God Almighty who called you and gave you this opportunity, will not leave you nor forsake you. Only be strong and courageous. We are proud of you."
He stated that in a time like this, when people were surrounded by uncertainty, it was good to see the Governor standing out boldly, leading with firmness and leading with courage.
"We are very proud of the steps you have taken, the stands you have taken and the way you have demonstrated your love for God and for the people, because governance is a scared trust. And indeed we have seen you demonstrate that very well", he said.
The Primate said the church has declared the decade of 2020 to 2030 , a decade of the reign of God. He stated that the intention under his leadership will focus on the things that will touch the life of the people.
KELVIN EBIRI
Special Assistant (Media) to the Governor.
November 06, 2020.
Female Teacher arrested for allegedly sleeping with a 16 year old student in exchange for giving him good grades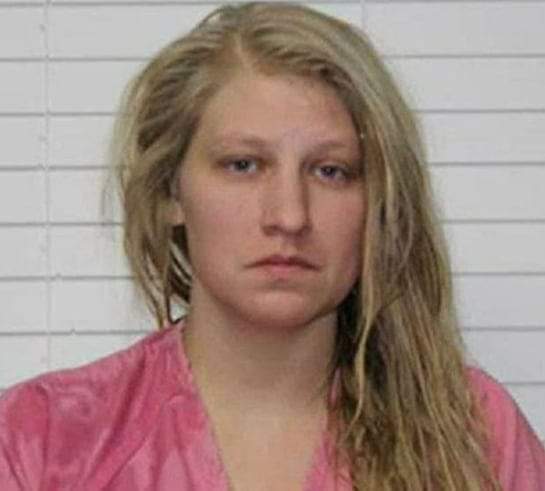 A female Teacher named Lena Stewart, Who is a 26 year old Teacher in Nixa High School in Missouri, USA, has been charged with two counts of second-degree statutory sodomy, one count of statutory rape, three counts of sexual contact with a student, and one count of sexual misconduct.
The charges relate to alleged incidents dating back to October 2022.
The student was 16 at the time and the age for sexual consent in Missouri is 17.
According to investigators, the student claimed that his teacher was lenient in class towards him.
The young boy said he did not have to do much work to receive an A and was worried his grades would drop if he didn't comply with her sexual demands.
The case is still on going.
About Chioma Ajunwa, The legendary Female Footballer and Athlete who is now an Assistant Commissioner of Police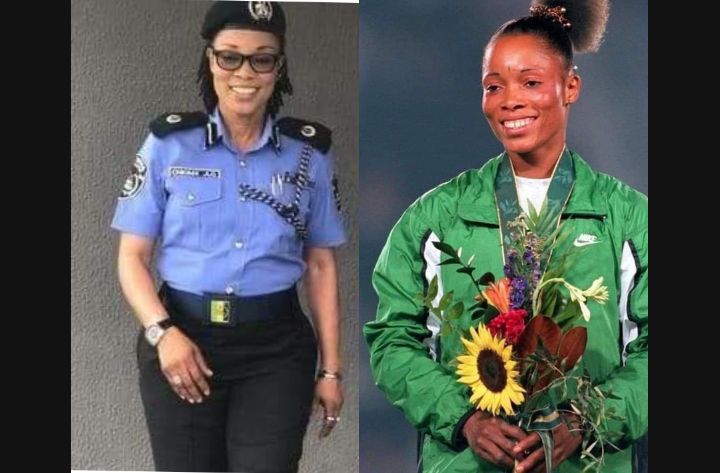 Chioma Ajunwa is a name that will always be on the history map of Nigeria, Especially when it has to do with sports.
Chioma Ajunwa born on the 25th of December 1970, is one of the pioneer players of women's football in Nigeria, she represented the Super Falcons of Nigeria at the first Women's World Cup in 1991.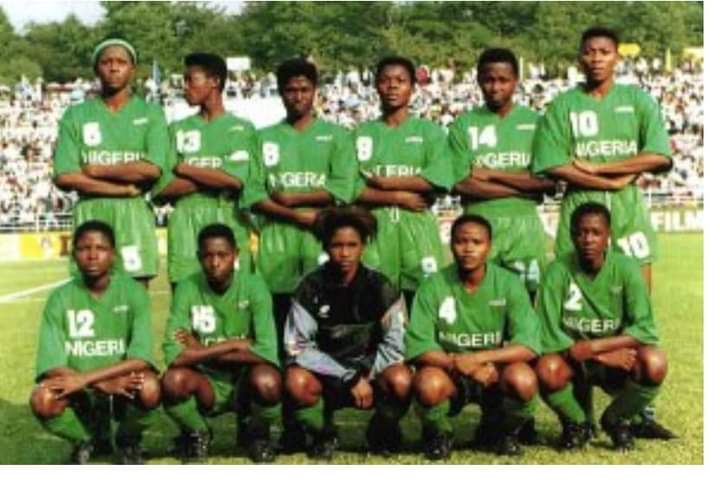 Ajunwa performed as a track and field athlete and specialised in the 100m, 200m and long jump.
Ajunwa was banned from the sport for four (4) years after failing a drug test in 1992 despite maintaining her innocence.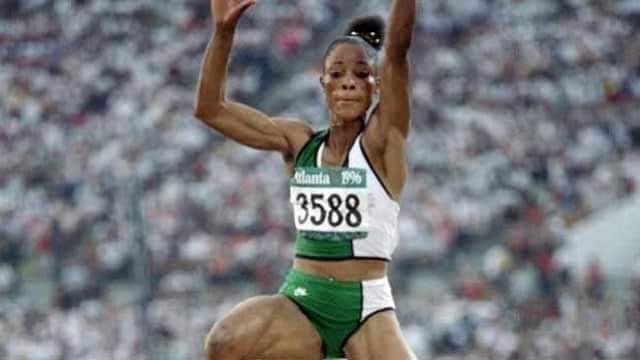 Following the completion of her suspension, Ajunwa went on to become the first West-African woman, as well as the first Nigerian, to win an Olympic gold medal in a track and field event when she emerged victorious in the women's long jump event at the 1996 Olympics in Atlanta, with a jump length of 7.12 meters (on her first attempt) during the final.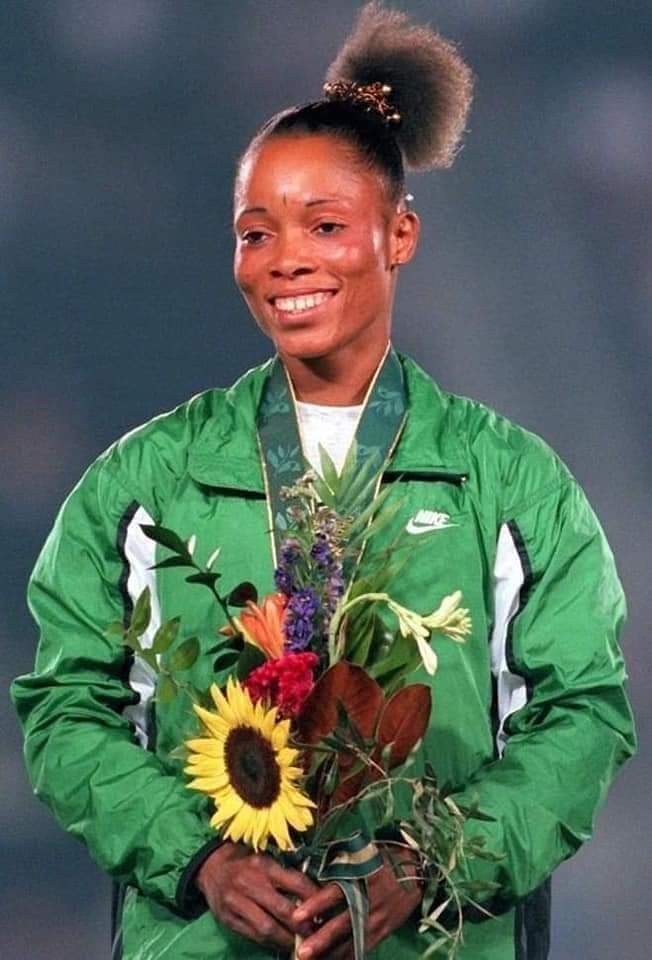 Following her Olympic gold medal at Atlanta '96, Ajunwa was given a national award – Member of the Order of Niger (MON) – by the then Head of State of Nigeria, Gen. Sani Abacha.
Ajunwa remains only person (Male or female) to have represented Nigeria as a footballer (the FIFA Women's World Cup) and as an athlete (100m, 200m & Long Jump) till date.
Chioma Ajunwa-Opara, is now an Assistant Commissioner of Police (ACP).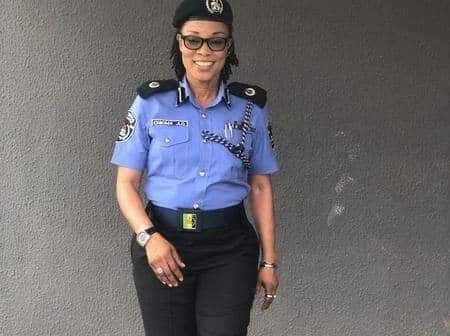 She hails from Ahiazu -Mbaise in Imo State. The Ahiazu -Mbaise Stadium was named after her "Chioma Ajunwa Stadium".
Her Achievements and Medal Records
Won a Silver medal (Long Jump) at the 1997 World Indoor Championships in Paris.
Won a Gold medal (Long Jump) at the 1996 Olympics Games in Atlanta.
Won Gold medal (Long Jump) at the All Africa Games in 1991.
Won a Bronze Medal (4x100m relay) at the 1990 Commonwealth Games in Auckland.
Won Gold medal (Long Jump) at the African Championships in 1989.
She is the first African woman, as well as the first Nigerian, to win an Olympic gold medal in a track and field event.
Chioma Ajunwa is undoubtedly a legend!
READ ALSO: Iranian footballer, Amir Nasr Azadani to face 16 years Jail term instead of death penalty for protesting against Nation's oppression on Women
We need more Female participation in Nigerian Politics for more perfect Democracy – Writer, Chimamanda Ngozi Adichie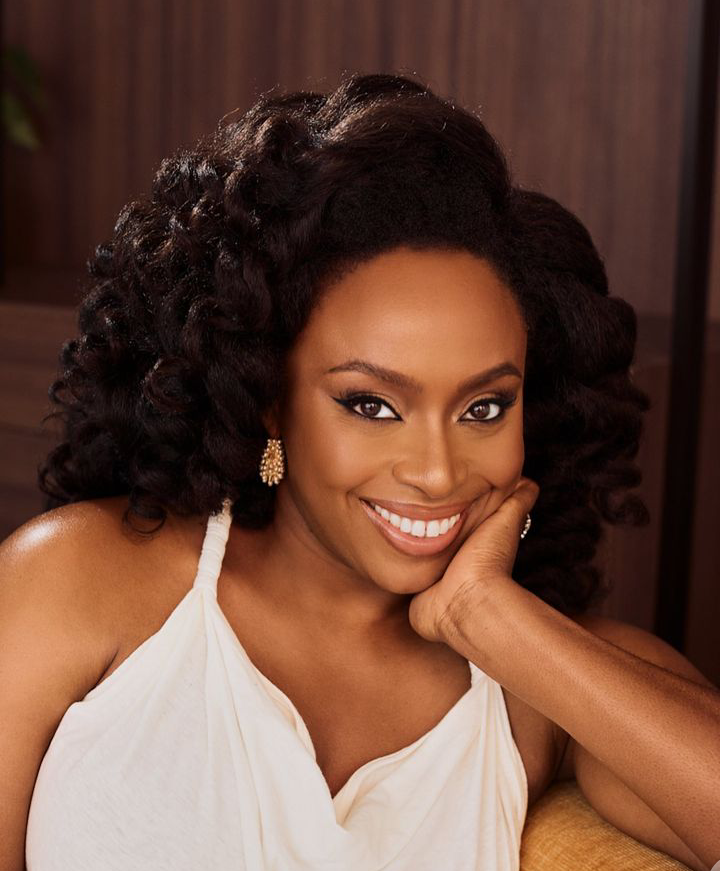 Chimamanda Adichie is of the opinion that More Women In Politics Makes For More Perfect Democracy.
The Award-winning Nigerian writer on Wednesday, made a case for women participation in politics.
In a video which she shared on her Instagram page on Wednesday, She aired her mind of the important responsibilities which women could carry out perfectly for the country, If given a chance.
The celebrated author also announced her collaboration with Women In Successful Careers to organize a non-partisan fundraiser for women contesting political positions in elections to fund their campaigns.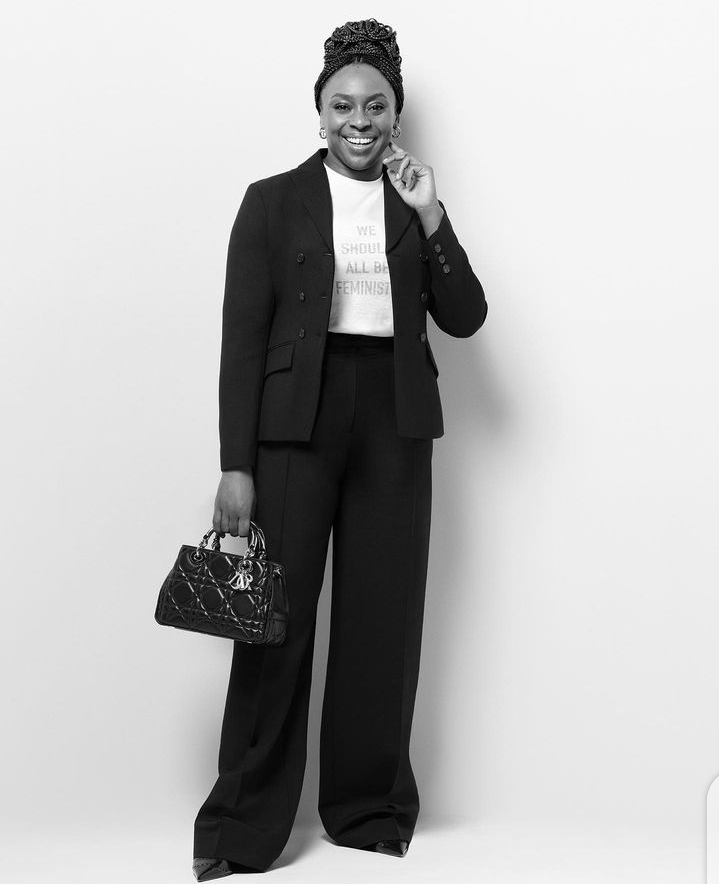 Speaking about women in politics, Adichie said, "I think that because of the challenges women face, because of the socialisation women experience, that women are more likely to do things differently. Women are more likely to think of consensus for example, women are more likely to put their egos aside. But on the other hand, I do not think that the case for women is that they are better. I think the case for women political candidates and political representation is that women are full citizens. And if we want a more perfect democracy, then we should want better representation."
Recall that she was conferred a Chieftaincy title in her hometown recently. And she's the first female to receive such an honour.