Autochek Secures $3.4 Million Pre-Seed Funding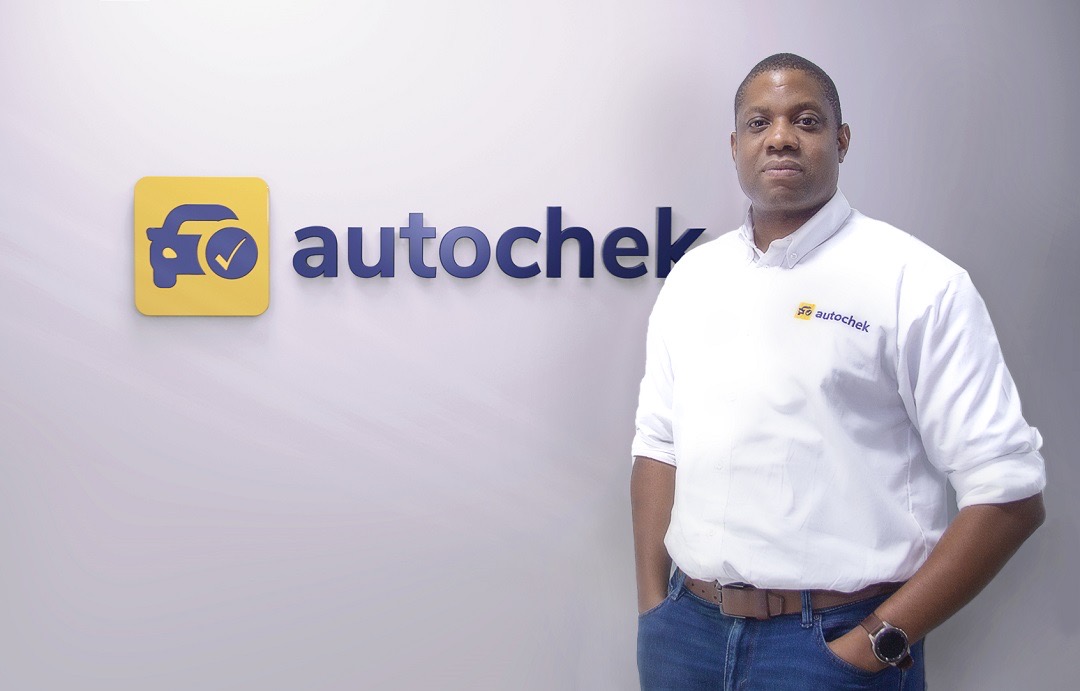 Autochek, the automotive technology company that aims to build solutions for the African market, has raised $3.4 million in a pre-seed funding round, co-led by TLcom Capital and 4DX Ventures with inclusion from Golden Palm Investments, Lateral Capital, Kepple Africa Ventures, MSA Capital and a number of local angel/seed investors.
The start-up will use the investment to grow its Nigeria and Ghana markets and will see further investment in technology and growing its teams.
The pre-seed investment announced today follows Autochek's acquisition of the Cheki Nigeria and Cheki Ghana brands in September 2020.
Combining technology and data to power every process of the automotive transactional ecosystem for millions of people, Autochek will transform the automotive buying and selling experience for African consumers, by creating a single marketplace for all automotive needs. This will include everything from sourcing and financing transactions to after sales support and warranties.
Through the acquisition of Cheki Nigeria and Cheki Ghana, Autochek already has more than 20,000 unique vehicles listed on its platform, and more than 12,000 dealers and private sellers, as well as a range of corporate partners and customers.
Leveraging its extensive on-the-ground network of dealers and an experienced leadership team, the new platform and mobile app has been designed to address the pain points of buying, selling and repairing cars in Africa such as access to finance (for both consumers and dealers), maintenance and insurance, and bring greater value to car dealerships by enabling and enhancing automotive commerce across the continent.
Autochek will also facilitate cheaper and more effective transactions for dealers and corporate partners, leveraging its industry relationships to buy and sell vehicles on behalf of the customer for the best price and ensuring value for money.
Via the Autochek mobile app (Android app now available. iOS app coming soon), car owners and potential owners will have access to loans, auctions, trade-ins and maintenance. Automotive dealers will have access to real time car auctions, fleet management, marketing support and standardised reports on car conditions and market value, as well as inventory management, CRM for lead management and garage management systems for car workshops.
Financial institutions like banks and fintechs will Autochek secures $3.4 million pre-seed funding to deliver technology for African automotive industryalso have access to a credit management dashboard that will make it easier for them to access customers. By focussing on the demands of both customers and dealers, Autochek is building an ecosystem of solutions specifically designed to deliver an unrivalled customer experience for the African automotive market.
Etop Ikpe, Founder and CEO of Autochek, said, "This early stage investment allows us to get started with the work of developing technology products and services that will transform automotive trade on the continent, whereby we significantly improve transactions and after care support for car owners, dealers and other stakeholders across the African automotive industry.
"Building on the solid work that the Cheki Nigeria and Ghana teams have done over the last ten years, we are already dispersed across multiple locations and applying the technology built and developed by our Autochek auto-tech experts, we are well positioned to scale quickly, as demand for reliable and well priced cars on the continent grow. With this pre-seed round and our seasoned strategic investors on board, we are working to transform the automotive sector on the continent"
Andreata Muforo, partner at TLcom said, "Autochek is radically improving customer experience and dealer economics in an industry that creates value and jobs across the continent and we are excited to be part of that journey. The founding team has a clear plan for what they want to achieve and we look forward to working with them as they execute on their vision."
Walter Baddoo, Managing Partner at 4DX Ventures said, "We are proud to enter this partnership with Autochek as the company embarks on its mission to transform Africa's automotive industry. By providing access to a new range of products and services, the company will dramatically enhance the automotive transacting experience for dealers and the ownership experience for consumers across the continent. Autochek is helping to unlock massive opportunities in Africa's auto sector and we are pleased to be supporting that mission".
Africa is widely regarded as the final frontier for the global automotive industry, with high growth prospects over the next decade. Despite the impact of COVID-19, car sales are expected to grow across the continent, with a corresponding rise in demand for support services. However, a range of existing challenges, including limited access to finance and an opaque and fragmented marketplace means car owners and dealers do not always enjoy the best experience.
Lagos Government, FG To Construct Marina – Mile 2 Rail In 2022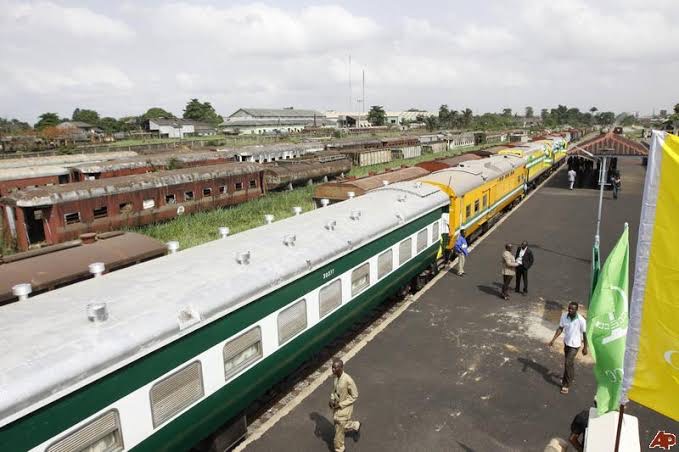 As part of the efforts to diversify the mode of transportation in Lagos, the State Government will collaborate with the Federal Government on rail construction from Marina to Mile 2.
According to Frederic Oladeinde, the Commissioner for Transport, the first 12km of the Blue Line rail project -which stretches from Marina to Mile 2- will become operational in 2022.
"From Mile 2 to Marina takes about two hours right now, by the time we implement that it will take 30 minutes," Oladeinde said.
"The Red Line is also a very important project which this government has embarked on. It's very important because that corridor caters for about a million trips and with the fact that the federal government is building that corridor to actually develop the Lagos-Ibadan rail line, the Lagos state government saw the advantage in collaborating with the federal government in sharing that corridor.
"And so we have signed the sharing agreement, all negotiations have been done, the Lagos state government will be adding some more stations. The federal government are developing three stations, that's Ebute Metta, Iju, and Agbado.
"Lagos state will be incorporating Oyingbo, Ikeja, Yaba, and some other stations just to be sure we are able to move people from Agbado to Oyingbo in 30-35 minutes rather than the 2-4 hours that people are experiencing right now.
"And once that Red Line is completed, it will be able to cater for 450,000 passengers per day. That line will eventually end up in Marina, but the first stage is to develop Agbado-Oyingbo section."
The commissioner said the state government is open to private sector investment to develop the Green Line (Marina to Lekki Free Trade Zone), Orange Line (Ikeja to Agbowa), Yellow Line (Ota to National Theatre) and Purple Line (Redeemed to LASU) while a monorail would be constructed for Ikoyi and Victoria Island.
Oladeinde also explained that the state government will demolish more roundabouts and junctions to reduce traffic time and solve the problem of traffic congestion.
"You will discover that most of our roundabouts are now bottlenecks, rather than solving problems they are now creating problems," he said.
"What the current administration has done is to locate all the 60 gridlock points, that is the roundabouts and junctions that are causing problems and what we are doing is to reconfigure most of them."
Southwest Plans 44-Town Rail Network, Seeks Law Review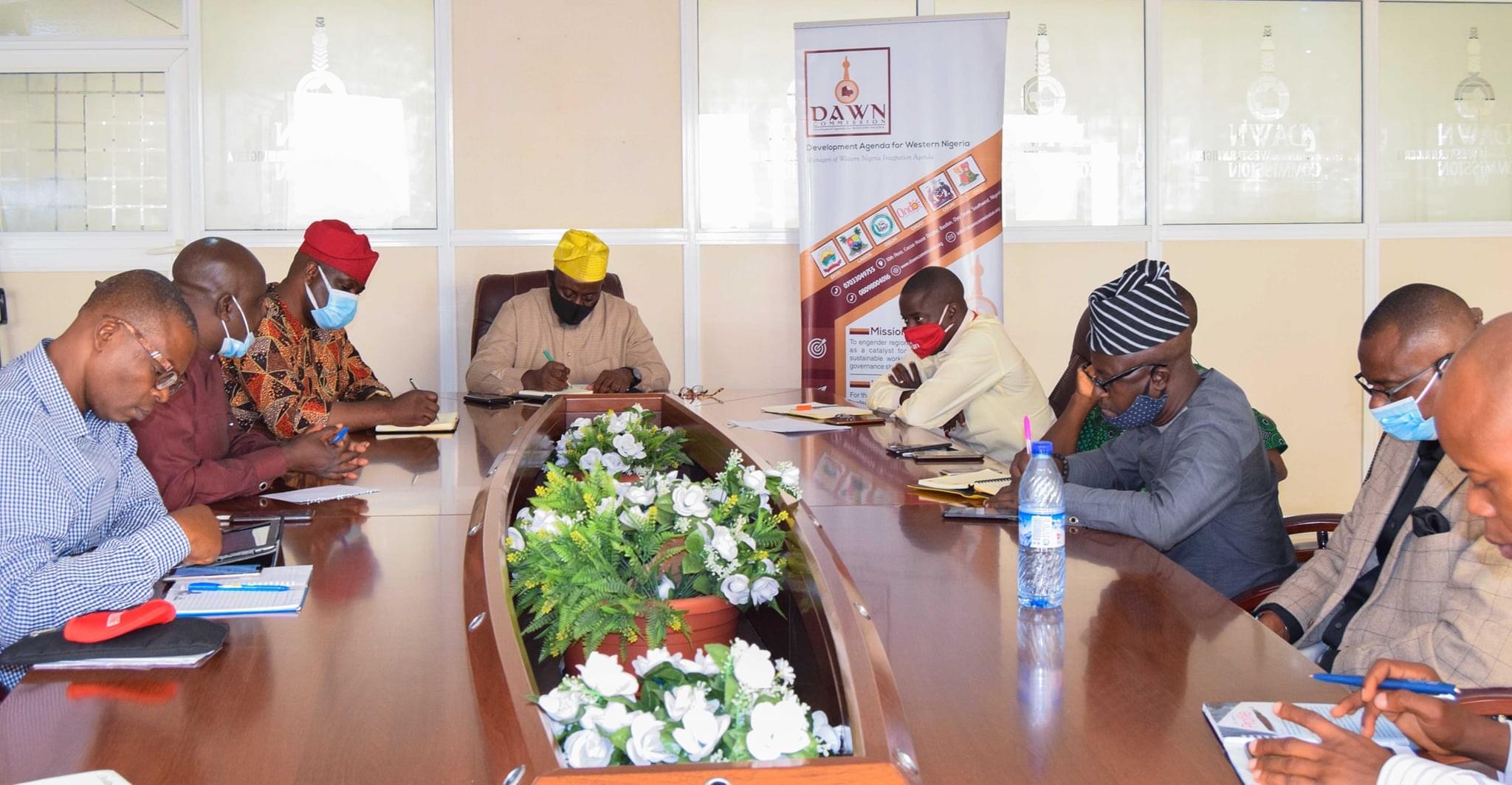 The Director-General of the Development Agenda for Western Nigeria, Mr Seye Oyeleye, has said the region will build railway to link 44 cities and towns in the six South-West states.
Oyeleye said the 1955 Railway Act which allowed only the Federal Government to build railway as an impediment to this vision, but stated that the DAWN had started "engaging the right people" on this.
Although he did not disclose when the project would begin, he said it would be done in no distant future.
Oyeleye said the fact that the Western Nigeria Security Network codenamed Amotekun happened despite the initial objections was enough to convince anybody that the railway project would also built in the South-West.
He said oil revenues were fast dwindling and each if the region must think creatively to shore up their earnings.
Oyeleye also lauded the railway track being built by the Federal Government between Lagos and Ibadan, saying the project would further boost the economy of Oyo State and even the neighbouring states.
He stated that investors would no likely go to places that were not accessible.
"We need a country that is structured along the line of development. Nigeria needs to restructure in line of development. With the revenue sharing formula that we operate now, the state's will perpetually be under the Federal Government.
"If railway track is built to connect the South-West, 44 cities and towns will be connected and those that designed it for us said when the project is done, the gross domestic product of this region will rise by over 50 per cent. We need to confront everything that is not making this possible.
"We have tied ourselves to a constitution that is hindering development and this must change. It is in the interest of Nigeria that the South-West region should develop. If the region is developed, the Federal Government will make more money from here."
FG To Spend N311b On Lagos-Ibadan Expressway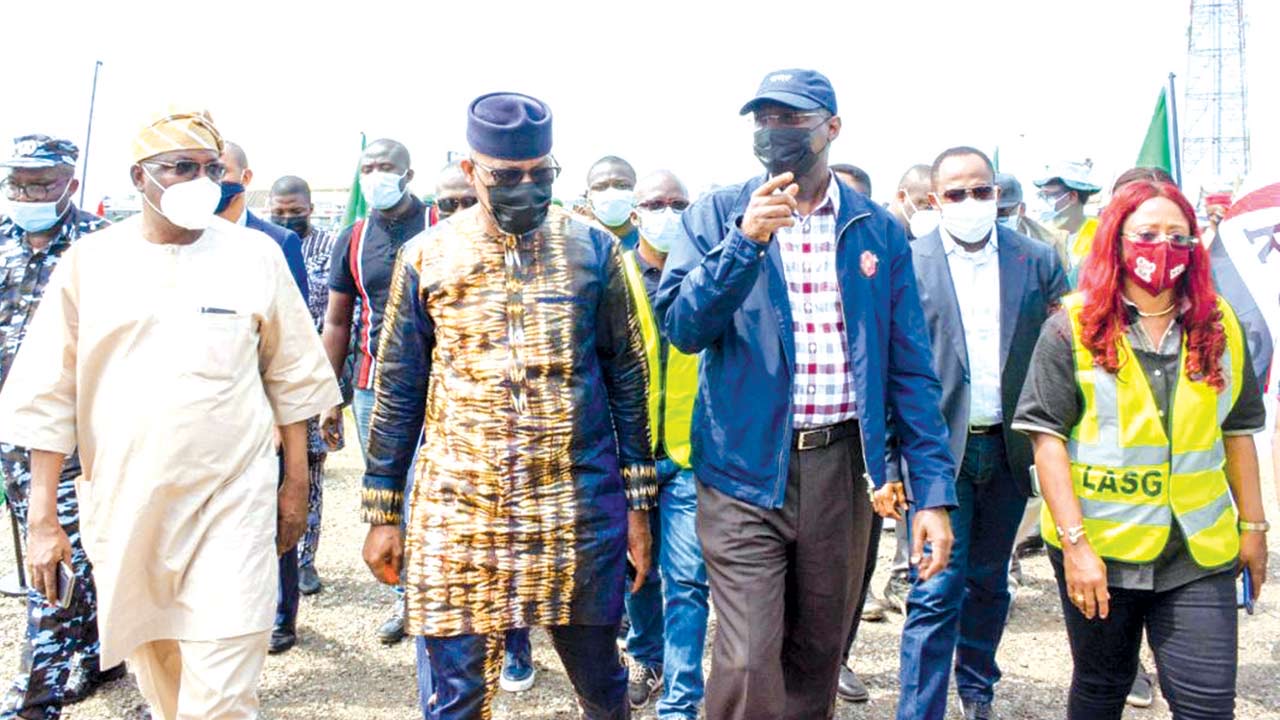 Regardless of the economic turmoil in Nigeria, the Federal Government has expressed it determination to construct and rehabilitate the 127.6-kilometre Lagos-Ibadan Expressway.
Minister of Works and Housing, Babatunde Fashola SAN, said it will spend at least N311 billion to make this happen.
He disclosed this during an inspection tour, and a town hall meeting on the dual carriageway at Ogere, Ogun State.
He said the government was determined to deliver the project as scheduled, by May 2022, despite the dwindling financial fortunes of the government.
The minister ordered tanker drivers and their owners to move their vehicles off the road to enable contractors complete their works on schedule.
He further urged the Federal Road Safety Corps (FRSC) to ensure the enforcement of traffic laws, as pouring of diesel and parking of trucks on completed section of the road constitute traffic offences.
On the environmental impact of the work to the surrounding communities, Fashola urged the contractors to ensure that remediation work was done on burrow pits and old roads damaged during the construction to ensure sustainability.
He also promised that works will soon resume on the Ikorodu-Sagamu road and Lagos-Otta road as funds for the projects have been captured in the 2021 budget.