2023: Ekweremadu says Igbo presidency negotiable, possible
…Seeks dialogue with Northerners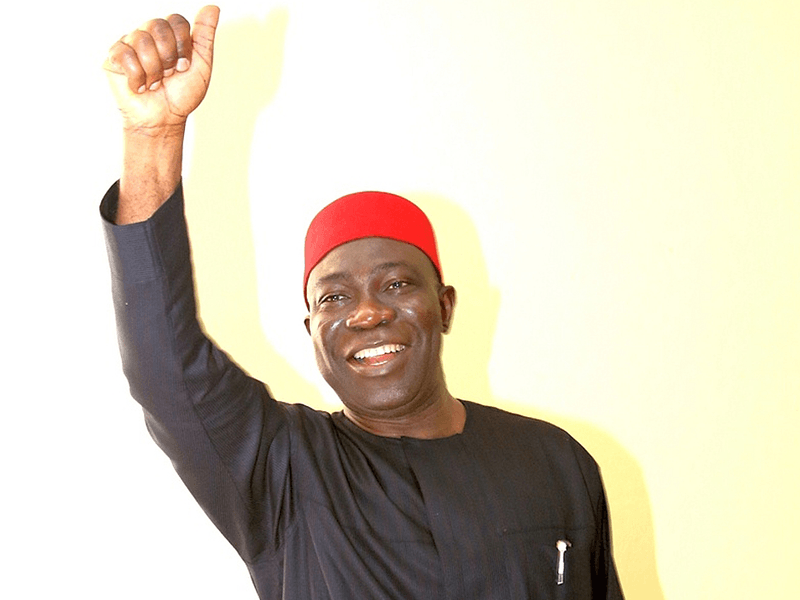 Former Deputy Senate President, Ike Ekweremadu, has said the actualisation of Igbo presidency will be possible and realisable, if South-East leaders would negotiate and dialogue with the people of the North.
Ekweremadu, who represents Enugu West Senatorial District, stated this at a book presentation titled: 'Pitch: Debunking Marketing's Strongest Myths', authored by Ikem Okuhu, yesterday in Abuja.
"There is clamour for Igbo presidency today. And I believe it can only be realised if we engage ourselves in conversion with northern Nigeria to buy into our initiative," he said.
The lawmaker lambasted the Federal Government over increasing cases of banditry, kidnapping and economic down, accusing it of vehemently refusing to heed calls by well-meaning Nigerians on ways to solve the problems.
He added that democracy which was supposed to be a government of the people, had been bastardized by some politicians who, after getting the votes of the people disconnect from them, once elected into offices.
He said: "Today, Nigeria is in the full grips of widespread insecurity- insurgency, banditry, abductions, armed robbery, and all manner of violent crimes. Nigerians have been offering solutions towards taming the rising waves of criminality.
"These include calls for decentralised policing, which I am a proponent and also have a Bill to that effect currently before the Senate.
"Unfortunately, it appears the government is bent on doing the same thing over and over, but ironically hoping to get a different result.
"In the same manner, many Nigerians, including yours sincerely, have been shouting it on the rooftops long before the current economic downturn occasioned by drastic and protracted decline in oil revenues, that the days of high oil revenues were numbered.
"The West and other developed nations are setting targets to move away from oil. Yet we are not even close to activating other abundant sources of income because our federalism is wired for wealth sharing rather than wealth creation.
"Even in the 7th National Assembly when we listened to the yearnings of Nigerians to amend the constitution to devolve aviation, power, railway, etc. from the Exclusive List to the Concurrent List, it was never assented by the Presidency.
"Now that the chicken has come home to roost, let us hope that the Federal Government will listen to the voices of reason, devolve powers, and not continue with the micro management of the nation's resources"
On building national cohesion, he said: "Nigeria is now divided as never before. The chasms are increasing by the day. Elder statesmen and women, writers, and other well meaning Nigerians have continued to raise the alarm that the nation is drifting apart.
"They have equally continued to proffer suggestions on how we can engender national cohesion, justice, and equity. We will continue to pray that the government heeds their patriotic calls and suggestions."
While recommending the Enugu State Government's Visit Every Community (VEC) and One Community One Project (OCOP) as well as Enugu West Peoples Parliament as laudable models for engendering accountability and people-driven development, Ekweremadu called for the expansion of the scope of referendum in the 1999 Constitution and use of public hearing in the appropriation process.
Meanwhile, the author, Okuhu, empahsised the need for more citizen engagement in democratic governance as he announced a quarterly initiative, "Conversations on a New Nigeria", to oil the wheels of building a united and prosperous Nigeria.
[Source: Sun Online]
Governor David Umahi Purchases APC Presidential Form For N100M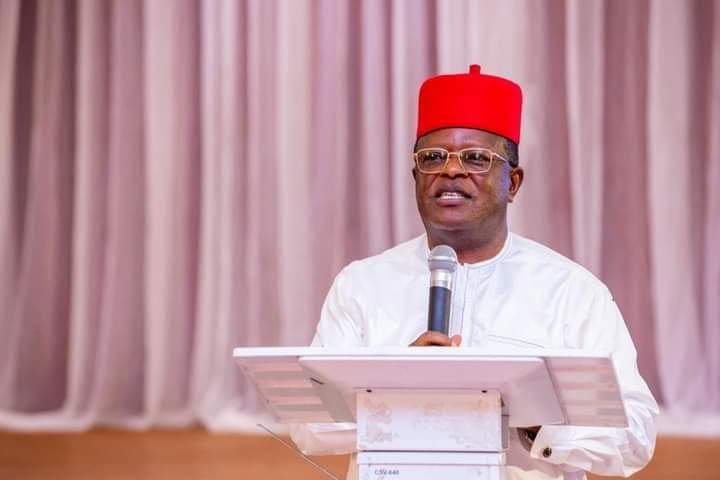 Governor Dave Umahi of Ebonyi State has purchased the Expression of Interest and Nomination form.
The form, which was billed to be sold out for N100 million, was purchased by the governor on Thursday in Abuja.
Francis Nwaze, spokesman of Governor Umahi, who disclosed the development in a post on his official Facebook page, claimed that his boss is more capable than other presidential aspirants.
He said, "The Governor of Ebonyi State, and All Progressives Congress Presidential Aspirant Engr David Umahi, has purchased his Expression of Interest and Nomination forms to contest for the office of the President of the Federal Republic of Nigeria.
"Nigerians, the time is now. Let all hands be on deck to ensure that Governor David Umahi gets the APC ticket. He is the man that the cap fits and he has ticked all positive boxes right."
Party Chieftain, Vatsa Vows To Leave If Jonathan Joins APC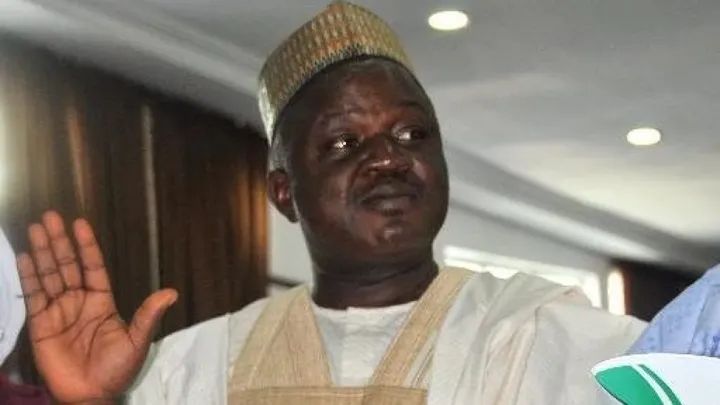 A Chieftain of the All Progressives Congress, APC, in Niger State, Mr. Jonathan Vatsa has vowed to dump the APC and quit politics if former president Goodluck Jonathan agrees to contest the 2023 presidential election under the ruling party.
He said since 2015 the ruling APC has continued to blame Jonathan and the Peoples Democratic Party, PDP over the challenges facing the country but they are now planning to give power back to him.
Vatsa a former Commissioner for Information, Culture and Tourism in Niger State, said should Jonathan accept the move, he will agree with a comment once made by a former governor that there is no morality in politics.
According to him," I pray it is a mere rumour or fake news, but if former president Goodluck Jonathan accepts to contest the forthcoming election and under APC, then I will agree with a former governor who once said there is no morality in politics. I will not only leave the party, I will quit politics and go back to the farm".
Speaking in reaction to the news of Jonathan running for the Presidency under the APC, the former state Publicity Secretary for the party, said he is aware that the APC is desperate not to allow power to return to the opposition PDP in 2023.
He lamented, after seven years of disappointing performance by the APC in all aspects, the option of Jonathan as its presidential candidate should not be considered.
"We told Nigerians in 2015, that Jonathan was a devil, Jonathan was corrupt, Jonathan was incompetent to address Insecurity in the country, Jonathan is from a minority tribe, and all manner of propaganda, seven years after he is now an angel"
"The ruling APC lied to Nigerians in 2015 in a desperate move to get the power at all means, including the threat of violence which has today divided the country along ethnic and religious lines, adding that "this country has never been so divided as it is today," The state party stalwart noted
He continued, "since 2015 we have continued to blame Jonathan and PDP for our inability to perform and fix the country, and now we want to give the government back to the same man we accused of destroying this country, this is a huge joke and amount to taking Nigerians for granted"
Vatsa further declared that under the APC, Jonathan cannot win the election no matter the amount of rigging by the party, adding," Nigerians can not sincerely vote for APC again no matter who is the candidate, or is it those that their relations are with kidnappers that will vote you or those that their loved ones have been killed by kidnappers".
"The desperation at which we want to bring Jonathan back is a confirmation that there was nothing wrong with the Jonathan government, rather some people wanted power at all cost even when they know that they are not competent and capable".
Group Backs Jonathan, "His Candidacy Is Call For Service"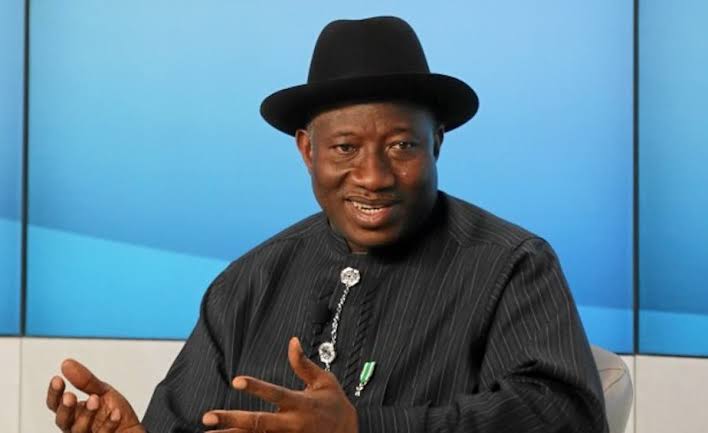 Malam Isa Musa Karkasara, co­ordinator of an Arewa group, Jonathan Dawo Dawo Net­work, on Monday said draft­ing former President Good­luck Jonathan into the 2023 presidential race was a call for national sacrifice.
In a statement on Monday in Kano, Kaskasara said that the most populous country in Africa was at crossroads, adding that "We need a man of candour, with experience in the areas of self-discipline and national life, to navigate us from troubled water."
The statement titled, "Why Jonathan's candidacy is an option for better Nigeria", said, "our current situation at best can no longer be trusted in the hands of ill-experienced politicians whose contact and influence radiates within shallow boundaries."
Kaskasara said, "Jonathan is a quintessential statesman whose approach to exercising power and authority had in no small way boosted participatory democracy in Nigeria.
At this auspicious time of our national life, we need a personality whose understanding of the polity will guarantee right to stability. Nation building thrives on inherent nationalism, self discipline, and policies that identify limitations of state power."
According to him, Jonathan's commitment to nation building was exemplified by non-criticism of sitting and former leaders.
"Managing a secular state like Nigeria is certainly not for the loud mouth, we must recognize the fact that it's a job for a renowned team player like Goodluck Ebele Jonathan.