Curacel Secures $450,000 Pre-seed Funding To Drive Insurance Inclusion In Africa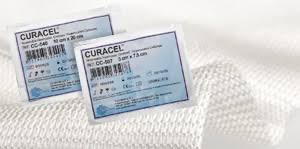 Curacel, an AI-powered platform for claims processing and fraud management in Africa, has raised $450,000 pre-seed funding in a round that was led by Atlantica Venturesand Consonance with participation from Kepple Ventures and other African angel investors. The new investment will be used to accelerate Curacel's expansion across Africa and facilitate the goal of becoming Africa's premier provider of embedded finance technology for insurance.
The insurtech startup already works with some of the biggest insurers on the continent, including AXA Mansard, Liberty Health and Old Mutual, as well as more than 800 hospitals in Nigeria, Ghana, and Uganda. It plans to expand into 10 new African countries by the end of 2021.
Every year, African insurers lose more than $12 billion to fraudulent, wasteful, and abusive claims. Curacel's flagship CLAIMS platform acts as a bridge between primary care hospitals and Africa's insurance companies, using advanced artificial intelligence to ensure that insurance companies only pay claims for the correct treatment, appropriate medications and recommended patient therapies.
Curacel is also scheduled to launch Curacel Capital, a cash advance product that makes it easier for healthcare providers to access working capital to mitigate financial challenges. Delayed payments and other inefficiencies in the payment process means many African healthcare providers often have to make the difficult choice between keeping the books balanced or providing healthcare at a loss. With Curacel Capital, healthcare providers can access lump sums of up to three times their average monthly billings, based on claims processed on the Curacel portal, ensuring that they can continue to deliver essential services without undue disruption.
With insurance penetration at just 2.8% across the continent, many Africans are one accident or health emergency away from poverty. And in Africa's communal societies, tragedy impacts entire communities, with people emptying their savings to pay for medical expenses, burials or other disaster relief for family members and kin. By leveraging Curacel's products and services, insurers across the continent are better equipped to close the insurance gap and safeguard prosperity.
According to Curacel Co-founder and CEO, Henry Mascot, "we are excited to have these investors on board and we are looking forward to partnering with them to drive our vision of improving insurance inclusion across Africa. At Curacel, we are uniquely positioned to safeguard livelihoods and increase the quality of life through our unique, market-leading products and services".
IK Kanu, Partner at Atlantica Ventures noted that, "the African insurance market represents a significant growth opportunity and we are delighted to be partnering with Curacel to drive growth in this sector. There is an opportunity to create an entirely new market of products and services here and we look forward to supporting the team to improve health outcomes across the continent."
"We believe the Curacel team has what it takes to be market leaders and we are excited to support them. They have a great product and we are delighted to be coming onboard at this early stage, " Mobolaji Adeoye, Managing Partner at Consonance added.
FG To Establish Power Plant In Borno State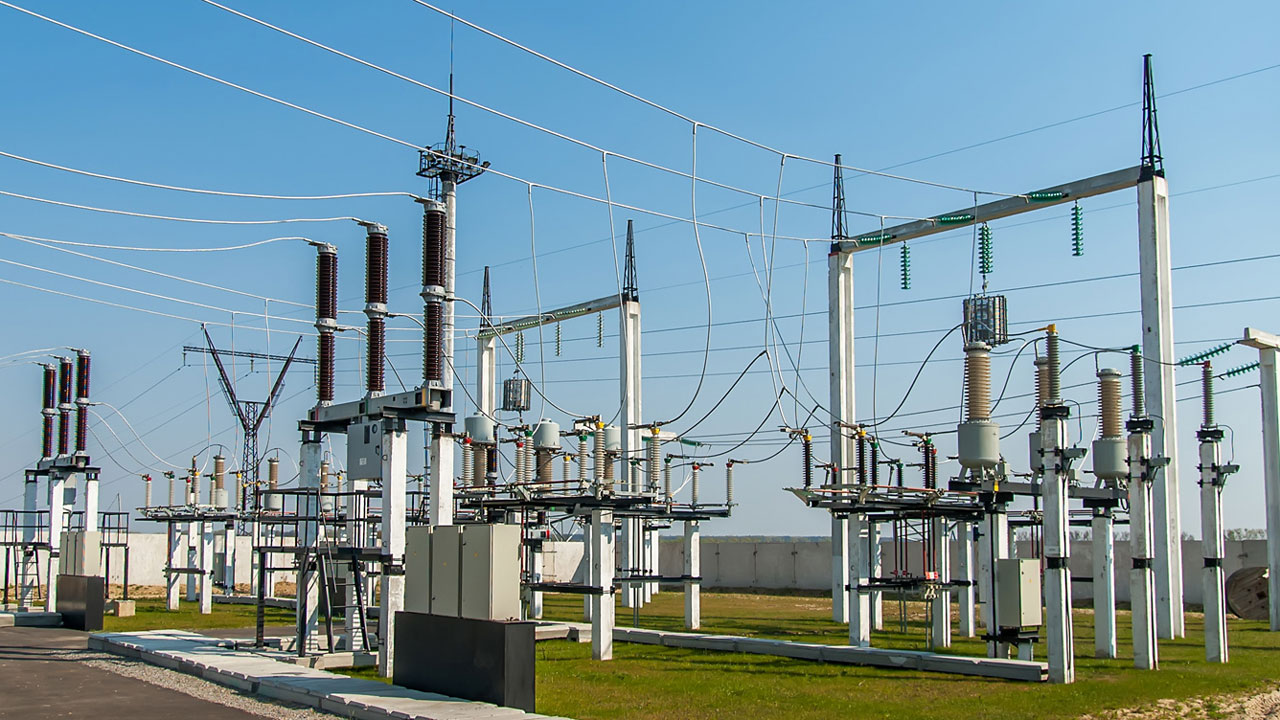 The Nigerian National Petroleum Corporation (NNPC), in collaboration with other stakeholders, is to establish a gas power plant in Maiduguri to address the problem of power supply in Borno.
The Group Managing Director (GMD) of NNPC, Mr Mele Kyari, made this known on Friday in Maiduguri during a courtesy call on Gov. Babagana Zulum.
The News Agency of Nigeria (NAN) reports that Maiduguri and its environs has been cut-off from power supply from the National grid for months due to activities of insurgents.
"We think it's very possible to establish a dedicated plant in Maiduguri which will serve the current needs and potentially supply power to other neighbouring cities and even countries.
Despite Agitations, NNPC Still Signs $1.5billion Contract for Rehabilitation Of PH Refinery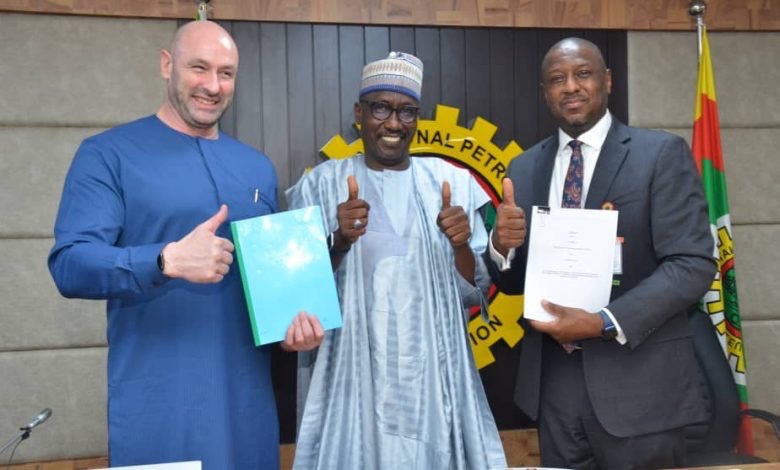 Despite the agitations by Nigerians, the Management of the Nigerian National Petroleum Corporation (NNPC) still proceeded with the contract to rehabilitate the 210,000 barrels per day capacity Port Harcourt Refinery in Alesa-Eleme, Rivers State.

When the Federal Executive Council approved the funds for the project, many well meaning Nigerians raised alarm as the whooping sum allotted was questionable.
However, Tuesday, the NNPC said the rehabilitation project which has a completion timeline of between 18 and 44 months under a three-phase arrangement was awarded to Milan based Tecnimont SpA at a lump sum contract price of US$1.5 billion, inclusive of VAT and other statutory payments.
An elated Group Managing Director of the NNPC, Mallam Mele Kyari, described the PHRC rehabilitation project as a dream come true, noting that the project was in line with President Muhammadu Buhari's promise to the Nigerian people to make the refineries work.
Mallam Kyari reiterated that in arriving at the choice of Tecnimont SpA, the Corporation embarked on a transparent tender process which can withstand any forensic audit, noting that NNPC was ready and open to answer any question pertaining to the project.
He assured that the same transparent process has been emplaced for the rehabilitation of the Warri and Kaduna Refineries whose EPCIC contracts would be awarded in June 2021.
The GMD explained that the rehabilitation exercise was very different from a routine Turn-Around Maintenance as it would entail a total retrofitting of the plant with major part and equipment replaced with new ones.
Providing further insight into the project, Managing Director of Port Harcourt Refining Company Limited, Engr. Ahmed Dikko, explained that Phases 1 and 2 of the project would get the refinery ready to receive hydrocarbon, while Phase 3 will focus on the start-up the refinery for operation, stressing that the entire work shall be delivered in 44 months from today.
In his remarks, Vice President, Sub-Saharan Africa Region of Tecnimont SpA, Davide Pelizzola, pledged the readiness of his company to work assiduously with the NNPC to comply with the terms and obligations of the contract.
The signing ceremony of the PHRC rehabilitation project was witnessed by the Nigeria Extractive Industries Transparency Initiative (NEITI), Infrastructure Concession Regulatory Commission (ICRC), Petroleum and Natural Gas Senior Staff Association of Nigeria (PENGASSAN) and the Nigeria Union of Petroleum and Natural Gas Workers NUPENG amongst others.
Fidelity Bank Records N28.1bn Profit For 2020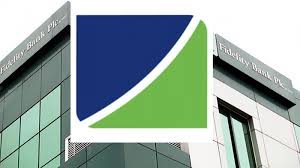 For the financial year ended December 31, 2020, Fidelity Bank Plc recorded a profit of N28.1bn, a clear demonstration of resilience and stability.
In the results announced Wednesday March 31, 2021 on the Nigerian Stock Exchange (NSE), the Nigerian lender capped a remarkable year, showing strong growth in Core Operating Profits, Net Revenue and other key financial indices.
Fidelity Bank, which has become the clear leader among Tier 2 banks, posted a 50.9% growth in Core Operating Profits from N29.8BN in 2019 FY to N44.9BN while Net Revenue increased by 15.0% from N111.8Bn in 2019FY. Customer Deposit, which is a measure of consumer confidence rose by 38.7% from N1, 225.2BN to N1, 699.0BN just as Total Assets grew by 30.5% from N2, 114.037TRN in 2019FY to N2, 758.148TRN.
However, Profit Before Tax dropped marginally by 7.6% to N28.1BN from N30.4BN in 2019FY, due to an increase in its loan provisions to shield it from any headwinds; a positive move for the Bank especially in the current era of Covid-19 and its attendant effect on business risks.
Encouraged by the healthy results, the Board of Fidelity Bank is proposing a N6.4BN payout, which translated to 22 kobo dividend per share to its shareholders. "We are pleased with our financial performance, which clearly showed the resilience of our business model as core operating profit increased by 50.9% to N44.9bn from N29.8bn in 2019FY. We also saw a significant improvement in our efficiency indices as cost-to-income ratio moderated downward to 65.1% from 73.4% in 2019FY. However, Profit before Tax (PBT) dropped by 7.6% to N28.1bn as we proactively increased our provisions on risk assets to N16.9bn from a net write-back of N0.6bn in 2019FY, said Nneka Onyeali-Ikpe, Fidelity Bank CEO, adding that the bank "took a conservative stance in recognition of the impact of the global pandemic, which has redefined business risks and opportunities in the new normal".
As seen in recent years, the bank's digital retail banking approach has continued to yield positive results. Though Digital Banking income dropped by 18.8% due to the revised banker's tariff, it increased by 19.6% QoQ on account of increased customer adoption as more services were migrated to the bank's digital channels.
Onyeali-Ikpe is happy with the progress of its digital banking play stating that over 52.8% of customers are now enrolled on the bank's mobile/ internet banking compared to 47.4% in 2019FY, while 88.4% of our customers' transactions were done on the digital platform products and more than 81 % of total transactions done on digital platforms,