NDLEA Intercepts 4.9million Tramadol Capsules At Onne Port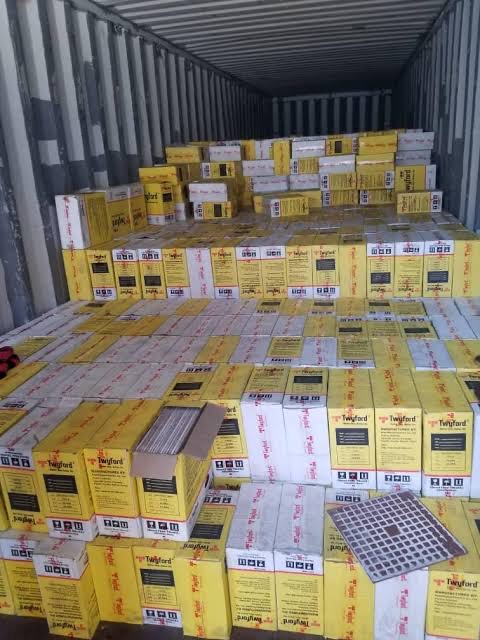 Operatives of the National Drug Law Enforcement Agency (NDLEA), have intercepted a container with 4,996,200 capsules of tramadol weighing 2,498.2 kilograms at the Onne Port, Port Harcourt, Rivers State.
According to the Agency's Director Media and Advocacy, Femi Babafemi, the seizure was made in an effort to block access and availability of illicit substances.
Femi stated that the seizure of the illicit drugs concealed in 1,387 cartons, followed a joint examination by NDLEA operatives and Customs personnel on a container marked MRKU 0764717, which had since been on the Agency's watch list.
54gene Awarded as Technology Pioneer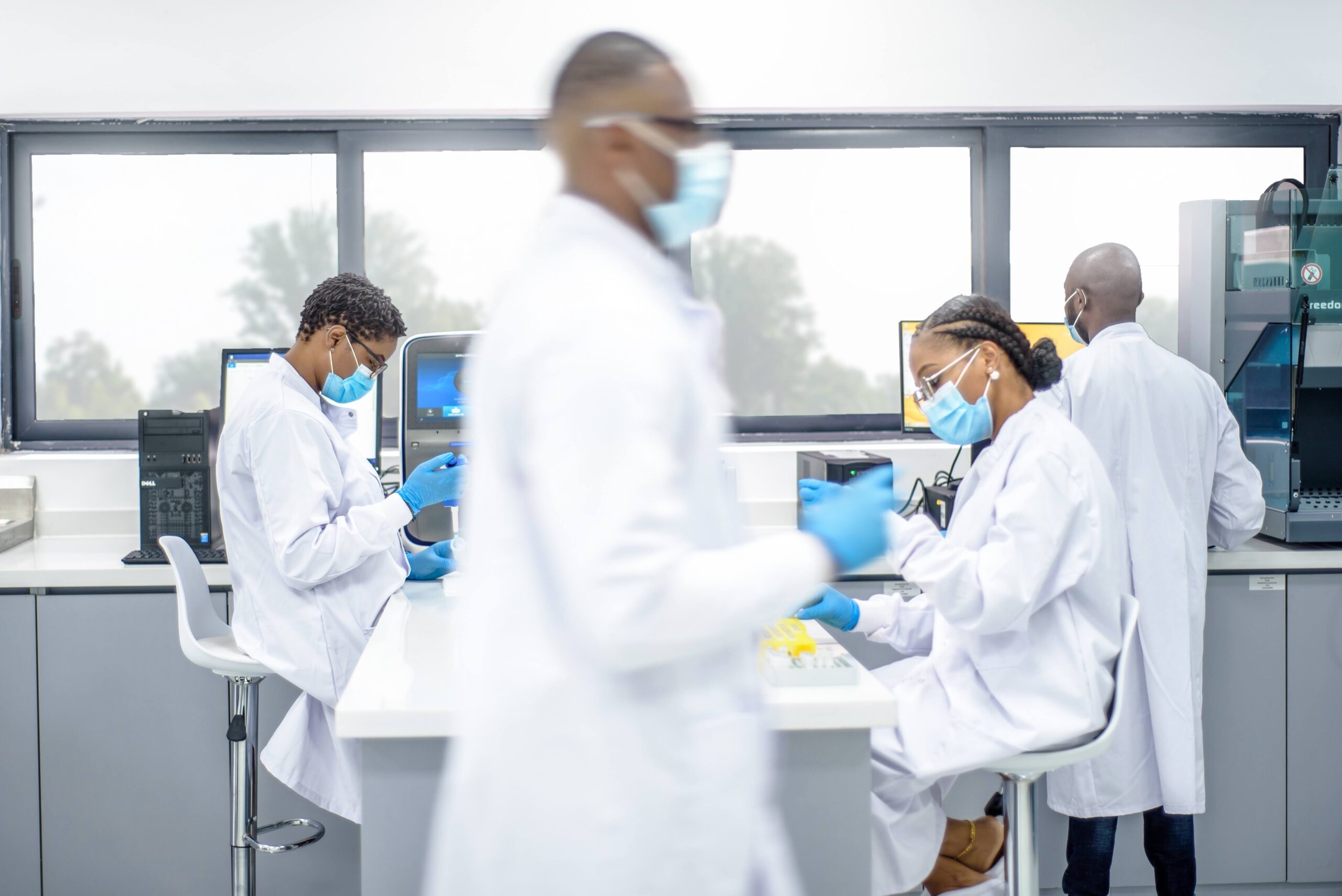 54gene, the health technology company deriving insights from the world's most diverse populations to solve some of healthcare's biggest challenges, was selected among hundreds of candidates as one of the World Economic Forum's "Technology Pioneers".
Founded in 2019, the company generates genetic insights from research cohorts in the world's most diverse populations to improve the development, availability and efficacy of therapeutics and diagnostics that will prove beneficial to all populations.
The World Economic Forum's Technology Pioneers are early to growth-stage companies from around the world that are involved in the use of new technologies and innovation that are poised to have a significant impact on business and society.
With their selection as a Technology Pioneer, CEO of 54gene, Dr. Abasi Ene-Obong will be invited to participate at the World Economic Forum activities, events and discussions throughout the year.
54gene will also contribute to Forum initiatives over the next two years, working with global leaders to help address key industry and societal issues.
"We're excited to welcome 54gene to our 2021 cohort of Technology Pioneers," says Susan Nesbitt, Head of the Global Innovators Community, World Economic Forum.
"54gene and its fellow pioneers are developing technologies that can help society solve some of its most pressing issues. We look forward to their contribution to the World Economic Forum in its commitment to improving the state of the world."
"It is truly an honour to be recognised as a Technology Pioneer by the World Economic Forum," said 54gene's Dr. Abasi Ene-Obong.
"This is testament to the outstanding collective output of the 54gene team to address global health disparities, and to imagine a world where precision medicine applies equally to all irrespective of one's geographical location or economic status.
There's a long journey ahead and we look forward to continuing to collaborate and innovate with other mission-driven organizations all over the world.
For the first time in the community's history, over 30% of the cohort are led by women. The firms also come from regions all around the world, extending their community far beyond Silicon Valley. This year's cohort includes start-ups from 26 economies, with UAE, El Salvador, Ethiopia and Zimbabwe represented for the first time.
The diversity of these companies extends to their innovations as well. 2021 Tech Pioneer firms are shaping the future by advancing technologies such as AI, IoT, robotics, blockchain, biotechnology and many more. The full list of Technology Pioneers can be found here.
Technology Pioneers have been selected based on the community's selection criteria, which includes innovation, impact and leadership as well as the company's relevance with the World Economic Forum's Platforms.
FG Vows To Eliminate HIV/AIDS By 2023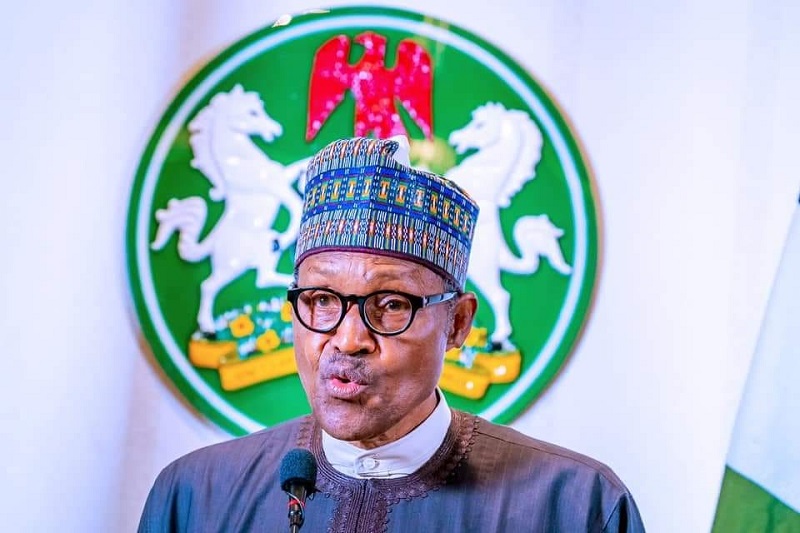 President Muhammadu Buhari on Tuesday called for a renewed global action to decisively address the HIV/AIDS epidemic in the African region and eliminate the disease by 2030.
The President spoke at a United Nations General Assembly (UNGA) High-Level Meeting on HIV\AIDS to review the progress on commitment to end the deadly disease by 2030 and provide recommendations to guide and monitor response in countries.
The President addressed the meeting in a video message.
Pledging Nigeria's full commitment to the Sustainable Development Goals (SDG) and other international and regional initiatives towards eliminating HIV & AIDs in the world within the set goal, President Buhari said:
"We will continue to work with fellow Heads of State and Government across the continent to ensure sustained high-level political engagement in achieving these goals.
"I want to reiterate Nigerian Government's full support for a clear and ambitious Common African Position & New Political Declaration that can help to reduce the public health threat of HIV/AIDS, strengthen resilience to end the disease, and in addressing current & future health emergencies.
"We further commit to urgently translating all new and agreed Political Declarations into country action as a means of decisively addressing the HIV epidemic in the African region.''
Apprising the meeting of Nigeria's response to control the disease, the President expressed delight that the country "has moved from a data poor to a data rich country with the results of the largest AIDS Indicator and Impact Survey, conducted in 2018."
He added that the result of this survey has enabled Nigeria to set realistic targets and identify those who were not being reached with the necessary services.
"This has further enabled Nigeria, through the support of the United States Government, Global Fund, Civil Society and other partners, to enrol almost 1.5 million Nigerians on life-saving HIV treatment.
"We have recorded tremendous growth in our treatment programme. Especially over the past 2 years," the President said.
President Buhari told the meeting attended by Heads of State and Government, ministers and diplomats that Nigeria had made good its commitment at the High-Level Meeting Side Event at the 72nd Session of the UNGA in September 2017, to commence placing 50,000 Nigerians living with HIV on treatment annually, using national resources.
"Furthermore, I personally granted an exceptional waiver for the use of competitive international tender facilities to procure antiretroviral medicines at more than 30% cost efficiency, enabling more Nigerians to be placed on life-saving antiretroviral treatment within the same budget," he said.
Experts Make Strong Case for Periodic Eye Check-up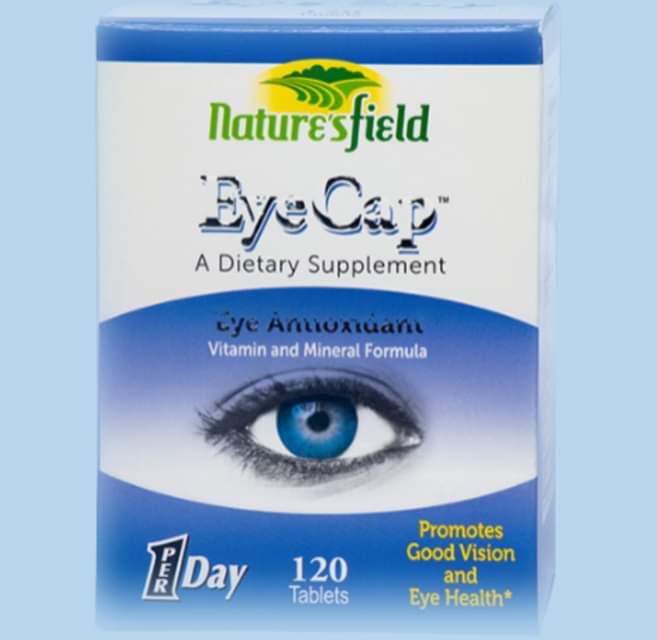 …Recommend Naturesfield's Eyecap For Eye Infections
Medical experts have urged Nigerians to embrace the culture of periodic eye check-up as means to curb the growing cases of eye related infections, diseases and defects.
Similarly, the experts also warned against patronising quacks while treating eye infections to avert the risk of potential blindness.
Speaking during a Twitter Live interview to promote eye-care in Nigeria, Dr. Ogunbekun Oladapo, an Ophthalmologist, resident at Eye Foundation Hospital in Lagos, said that larger population of Nigerians who resort to self-medications lack awareness and live in poverty.
However, he posits that the temptation of going through the none-medical route must be resisted vehemently.
"It is better to seek the help of a certified ophthalmic practitioner," Dr. Oladapo, strongly recommended.
He argued that unauthorised eye-care medication is harmful to the eye and can induce blindness.
"Some people are fond of using urine, breastmilk, kafra, sea or ocean water, brake oil, etc., on their eyes which can even melt the eye."
"Most eye-related diseases leading to blindness are treatable or preventable. The challenge lies in creating more awareness and changing the existing wrong perception.
"The knowledge and awareness, spur early detection of eye infections and intervention can be effective when done at an early age".
On his part, Dr. Ronald Ikpe, also a Medical practitioner, said that eye-care in Nigeria is not receiving the deserved attention as many people do not think eye check-ups are important.
Dr. Ikpe said eye problems can quickly deteriorate if not checked and managed early because eyes are critical just like every other organ of the body.
"They are also subject to stress, infections, and injuries of all sorts. So we need more awareness on eye health out there both offline and online."
According to available data, it is estimated that 1.13 million individuals aged 40 years are currently blind in Nigeria. While 2.7 million adults aged 40 years are estimated to have a moderate visual impairment.
With these overwhelming statistics, the awareness for eye health is not limited to regular checks, Experts say it also includes exhibiting certain personal habits which are instrumental to caring for one's eyes.
"There are lots of ways to take care of one's eyes. I always like to start by saying one needs to know his or her family history, Dr. Ikpe said.
In addition, he advised that smoking should be avoided.
"eat a balanced diet, eat lots of fruits. If you use a laptop/ desktop very often, make sure you have an anti-glare or make sure that you are not too close to the screen."
Does Exposure On Computer Screen Affect The Eye?
In the Digital Age, there is an emerging eye infection called Computer Vision Syndrome (CVS). These days people are constantly glued to the screens and this phenomenon contributes to the growing cases of eye-related issues.
Computer Vision Syndrome is 74 percent prevalent in Nigeria and 400,000 adults are severely visually impaired. While 4.25 million adults aged 40 years in Nigeria are visually impaired or blind.
"The Computer Vision Syndrome is real though not a permanent condition, Dr. Ikpe said. "We live in a digital world now and our mobile phones and laptops are the new workstations. These activities keep a lot of us glued to our screens daily."
He advised that the brightness of the phone screen should be dimmed. "The light should not be very bright. If you have any form of eye injury or concern, see your healthcare provider immediately, " he said.
Dr. Ikpe debunked the misconception that there is no need for a Nigerian to conduct eye check-ups at least once a year.
With such belief that Nigerians are immune to eye disease, Dr. Ikpe said that such argument does not hold any water.
He emphasized that eye checks yearly are significant as no more is immune to eye infections, regardless of tribe, race, or origin
"We should cultivate the habit of having regular eye check-ups. It is important so that if there are any issues, they can be addressed immediately."
Further, Dr. Ikpe decried the limited number of medical practitioners in the country especially Optometrists who specialize in handling cases of eye infections.
He said there is a dearth of healthcare workers in Nigeria and optometrists are not left behind.
"I don't know the current statistics but we don't have enough", he said. "I saw data somewhere showing that Nigeria has about 4000 optometrists in 2018."
Eyecap As A Solution To Eye Infections
Abayomi Onasanya, a Pharmacist and Marketing Manager at NaturesField recommend Eyecap as the most effective eye care product for treating Cataracts or Glaucoma, uncorrected refractive error, age-related macula diseases, Diabetic retina disease, etc.
He explains that the market acceptability and numerous testimonies from patients, ophthalmologists, optometrists in terms of efficacy are overwhelming.
With the present low awareness level on eye health, Natures Field is ensuring benefits are shared to reach a wide range of health care professionals and consumers for an increased quality of health care.
He said Eyecap constitutes ingredients such as Glutathione, Eye Bright, which can be used in the prevention and management of patients with Glaucoma, cataracts.
The Glutathione in Eyecap helps in cell rejuvenation of the eye lens and retina. It is directly utilized by the lens of the eye to offset the potential free radical damage of blue rays, sunlight rays. It also protects the eye against chemical and oxidative stress.
"Although we have over 100 products to improve healthy living from pre-conception to old age. However, Eyecap is unique because it is 1 tablet daily, ensuring compliance on the part of the patient. Again, it is cost-effective, even though it is manufactured in the USA."
Further, he explains that eye allergies, redness, inflammation are curable with Eyecap.
"Eye Redness can be caused by uveitis, conjunctivitis, dry eyes, etc. Eye allergies develop when "something" (called an allergen) comes in contact with antibodies attached to the mast cells in your eyes."
He said the cells respond by releasing histamine and other substances that cause tiny blood vessels to leak and the eyes to become itchy, red, and watery.