Gov. Sule Labels PDP As Weak Since Buhari's Regime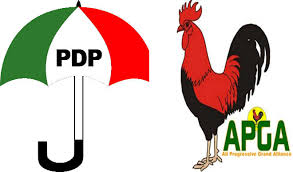 Governor Abdullahi Sule of Nasarawa State has insisted that the Peoples Democratic Party (PDP) has always been weak since President Muhammadu Buhari came into power in 2015.
He revealed this in an interview monitored by Grassroots.ng on Channels Television's Politics Today.
According to him, PDP is doing its best to get leaders of the APC into their party ahead of the 2023 general election.
Sule said, "We have been a very strong party, and we are doing the best we can to continue to be stronger and the only way we can be stronger is to get more and more people and the right people to get are the leaders of the opposition. That is what we are trying to do and God is so kind we are doing that."
[BREAKING] INEC Raises Concern Over Anambra Election Amid Crises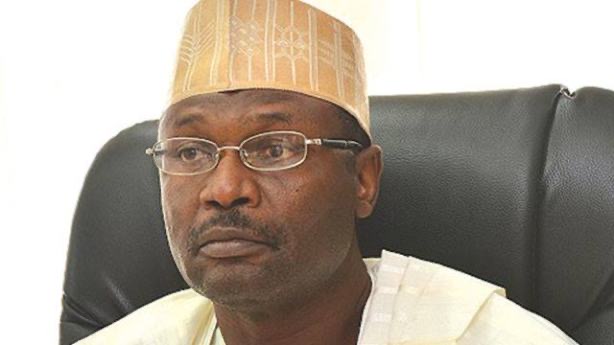 The threat by the Indigenous People of Biafra (IPOB) that election will not hold in the Southeast region is beginning to ring a bell after the Independent National Electoral Commission (INEC) confirmed that it was concerned about the crises in the region.
INEC also explained that there could be constitutional crisis if it (commission) was unable to conduct general elections in the region.
It said it was clear that election would not be organised under chaotic conditions.
The Chief Press Secretary to the commission's chairman, Mr Rotimi Oyekanmi, disclosed this in an interview with our correspondent on Friday.
Oyekanmi, however, said INEC had been engaging with security agencies on the platform of the Inter-Agency Consultative Committee on Election Security.
He said the commission and the security agencies had been discussing and comparing notes on the security situation across the country generally.
As regards the South-East and particularly Anambra State, he expressed the hope that through collaboration, the security situation in the region would be brought under control.
Oyekanmi said, "The commission is deeply concerned about the security situation in the South-East. It is an established fact that INEC cannot carry out electoral activities under chaotic conditions.
"God forbid that INEC is unable to conduct such elections at the appointed time because this will lead to a constitutional crisis. The constitution did not envisage that such elections will not hold.
"With regard to the Anambra governorship election scheduled for November 6, we are aware of the various efforts by the security agencies on the one hand, and all the men and women of goodwill in the region on the other, to calm things down."
North Will Not Support Any Zoning Arrangement By Southern Governors – Shetimma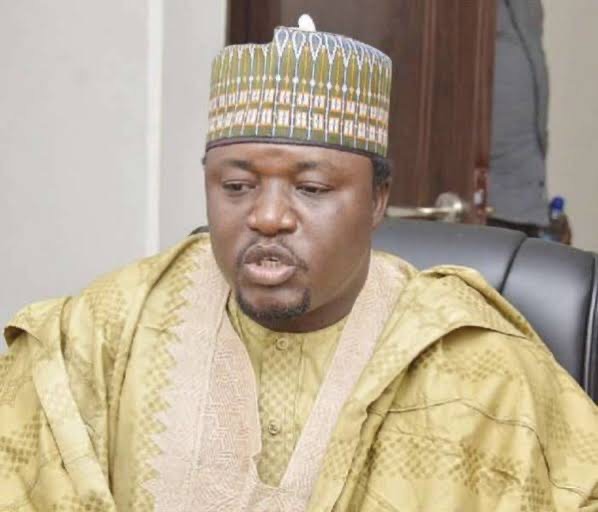 Northern Nigeria will not support any zoning arrangement being propelled by the Southern Gov­ernors for the 2023 presiden­tial ticket, Yerima Shetimma has said.
Grassroots.ng reported when the 19 Southern Governors from South converged in Lagos to issue issued a communiqué where they agreed that the presiden­cy should be zoned to South­ern Nigeria in 2023 when Pres­ident Muhammadu Buhari completes his second term.
The Arewa Youth Consulta­tive Forum (AYCF) leader said any political party that zones its presidential ticket to any region is "on its own".
However, Shetimma, who said the North will use its nu­merical strength to overturn any zoning arrangement in 2023, said no governor can in­timidate anybody into zoning the presidency.
According to him, rath­er than zoning, the North is insisting on merit and com­petence so that the best and most qualified candidate can emerge as president in 2023.
He said, "That is their per­sonal opinion and nobody can stop them from expressing their views. We are also say­ing that any political party that zones any presidency to anywhere is on its own.
"Definitely, we will not key into any zonal arrangement or partnership. They can also be rest assured that we have also taken our position on 2023 presidency and no governor can intimidate anybody. No individual or any group can intimidate anybody to say that power should shift to any region.
"We are insisting on merit and competence and we are going to use our strength as well as our man power in the Northern part of the country to ensure that there is nothing like zoning in 2023. No zonal arrangement will work.
Ex-Governor, Ali Modu Sheriff Urges APC To Retain Power For 50 Years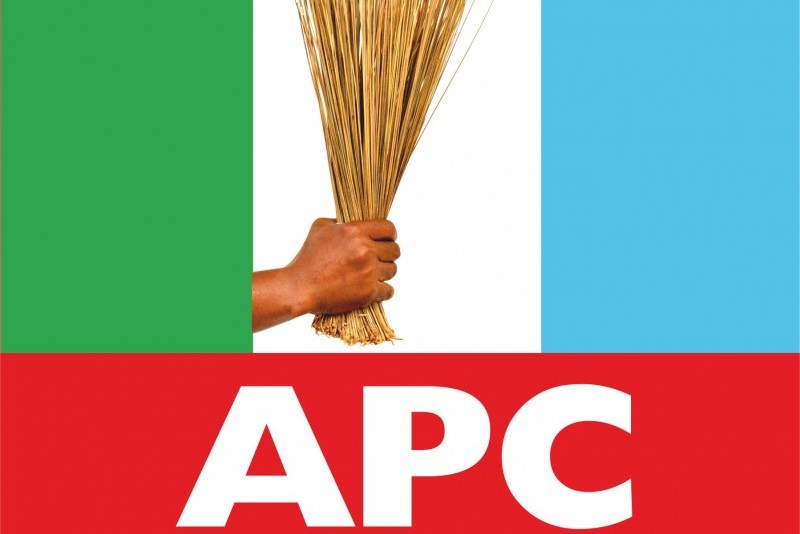 Former Governor of Borno State, Senator Ali Modu Sheriff, has tasked the leaders of the All Progressives Congress (APC) to work hard and retain power for at least in the next 50 years.
The three-time Senator, who spoke to newsmen said the ruling party must unite to sustain the party at the expiration of President Buhari's tenure in 2023.
Sheriff who is also a contender for the APC national chairmanship declared that APC needs a rugged captain for the party to retain power at the centre for the next 50 years.
"Today, as a party we are only six years in government, our aspiration is for the APC to be in government in the next 30 to 40, 50 years. Doing that doesn't come on a platter of gold, we need to put in hard work.
Therefore, I believe it is important for me to reach out to all leaders of our party; the youths, the women, different organizations to tell them that we must come together to get our party to run for the next 30, 40, 50 years by the grace of God
"And doing that you need a rugged captain, you don't need a captain that will capsize. A ship has to be navigated by a knowledgeable person who knows the waters and I believe I can do that for our party if given the opportunity by party men and women who are the decision-makers. There are so many people in the field but you can look at everybody and see where you can put your deposit. We don't want a bank that will collapse after a short period. So, I have been going around the country
"I have been away, traveling from one state to the other and I will continue doing that until everybody in our party is consulted. I meet them in their homes to say that, yes I want to run for the National Chairmanship of this party and I believe I can lead us well because party politics is different", he stated.