FG Vows To Lift 100M Nigerians Out Of Poverty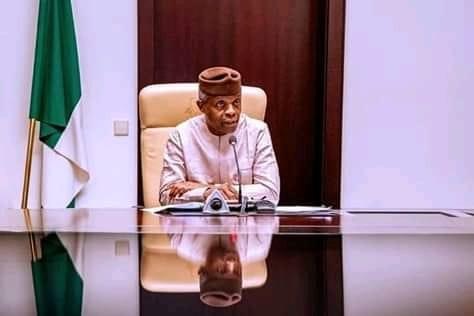 Federal Government will use a common-sense strategy to lift 100 million Nigerians out of poverty, Vice President, Yemi Osibanjo said on Friday.
He revealed this during the inaugural meeting of the National Steering Committee of the National Poverty Reduction with Growth Strategy at the Presidential Villa, Abuja.
The President, Major General Muhammadu Buhari (retd.) had on June 22, 2021 inaugurated the committee tasked with driving the target of lifting 100 million Nigerians out of poverty in 10 years.
Osinbajo's spokesman, Laolu Akande, in a statement, said the vice president expressed optimism that the committee would achieve rapid progress.
The vice president said plans to lift 100 million Nigerians out of poverty in 10 years would not be based on a business as usual approach, but a very simple, common-sense strategy that would deliver results.
"In order not to make this merely another of those high-sounding committees that eventually achieve nothing, we have to be very intentional about our objectives and how to achieve them.
"I really want us to approach this as much as possible, commonsensically, so that we are able to resolve all the issues and focus on the real progress.
"I want us to look beyond all of what we are going to be doing, there is going to be a considerable amount of paper work, but a lot of common sense is what grows economies.
"It is what other countries have done, not really reinventing the wheel. So, I want us to focus on those commonsensical things so that we can actually move forward," Osinbajo was quoted as saying.
He cited the example of Bangladesh where a poverty reduction strategy was also implemented, adding that the country's manufacturing sector was key.
"Countries that have managed to get out of poverty have created a lot of jobs through industries, and they have developed intentional strategies.
"We must look at what others have done, the smart things that other people have done, and adopt.
"We really have to think smartly about how we are funding agriculture.
"I think we really need to take a deep dive because governments have made several efforts at poverty alleviation but generally speaking, they have not yielded the sort of results they should yield.
"And I think it is because there is a lot of focus on documentation and paperwork and very few commonsense approaches."
He emphasised that it was a national strategy as opposed to a federal strategy which was why the steering committee was made up of federal as well as state officials.
Members of the NSC in attendance included Governor Kayode Fayemi of Ekiti State, who is also Nigeria Governors Forum Chairman; and Governor Babagana Zulum of Borno State.
The Secretary to the Government of the Federation, Boss Mustapha; Ministers of Agriculture, Muhammad Nanono; Industry, Trade and Investment, Niyi Adebayo; and Labour and Employment, Chris Ngige; also attended the meeting.
CBN Stops Selling FOREX To Bureaux De Change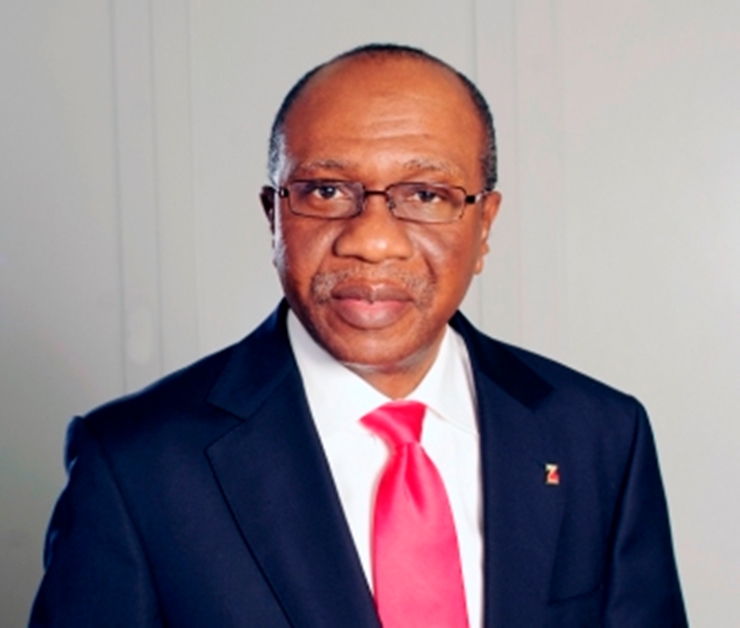 The Central Bank of Nigeria (CBN) announced on Tuesday that it has stopped the sale of foreign exchange to Bureaux De Change
The apex bank also accused international bodies operating in Nigeria of sabotage.
The CBN governor, Godwin Emefiele, who spoke shortly after the Monetary Policy Committee (MPC) meeting, accused BDCs of deliberate economic sabotage and misusing the weekly $20,000 allocation to them.
He also said CBN will no longer renew licences of BDCs. Emefiele also accused international agencies and embassies operating in Nigeria of illegally patronising BDCs.
According to him, international development finance institutions, embassies and others are supposed to patronise the importer and exporter window, where there is transparency. Henceforth, previous allocation of foreign exchange to BDCs will now be given to banks to sell to customers. You
Alleged N38.5m Fraud: EFCC Presents Second Witness, Closes Case Against Defendant.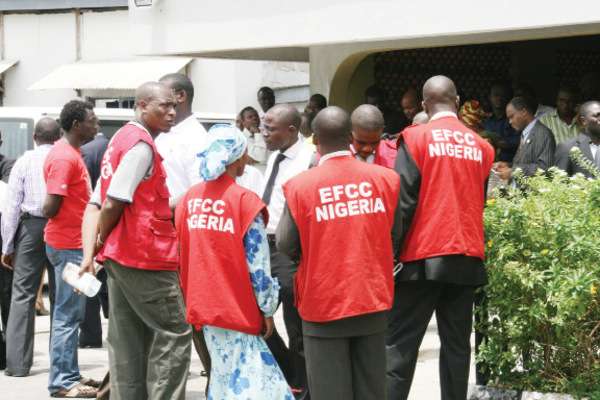 The trial of one Ikemefuna Iwunoh for an alleged N38.5million fraud before Justice Mojisola Dada of the Special Offences Court sitting in Ikeja, Lagos continued with the Economic and Financial Crimes Commission, EFCC, presenting its second witness, Joseph Gandapa, and also closing its case.
Iwunoh, who was first arraigned in December 2019, is facing a two-count charge bordering on stealing and obtaining by false pretence.
One of the counts reads: "Ikemefuna Iwunoh, between the 22nd May, 2018 and 3rd September, 2018 at Lagos, within the Ikeja Judicial Division, being an account officer to Joseph Innocent Gandapa in Investment-One Financial Service Limited induced the said Joseph Innocent Gandapa to transfer a total sum of N38, 500,000 to Uacin Global Ventures by falsely representing to Joseph Innocent Gandapa that he will get a higher percentage of interes,t which pretence you knew to be false."
He pleaded "not guilty" to the charges, prompting the commencement of his trial.
At today's sitting, Gandapa, a staff of the Nigerian National Petroleum Corporation, NNPC, and victim of the fraud, told the Court that the money he had invested in Investment-One, supposedly through Iwunoh, was his life savings.
Led in evidence by the prosecution counsel, N.M,. Anana, the witness narrated how he met Iwunoh, and got assurance that he would help with the investment.
He said: "At the time the investment was to mature, the defendant was not forthcoming and I became troubled. "I placed a call through to Investment-One and that was where I got the shocker that they were not aware of any such investment.
"I visited him and he was telling me to calm down."
Realising that he had been defrauded, Gandapa said he approached the Police, but "they kept asking for money; so, I got frustrated and petitioned the EFCC."
Thereafter, he identified the petition he submitted to the EFCC as well as a bundle of documents attached to it, which were all admitted as exhibits against the defendant.
Anana told the Court that the prosecution was closing its case.
Consequently, the Judge adjourned till September 13, 2021 for the defence to open its case.
FG Signs N982b Supplementary 2021 Budget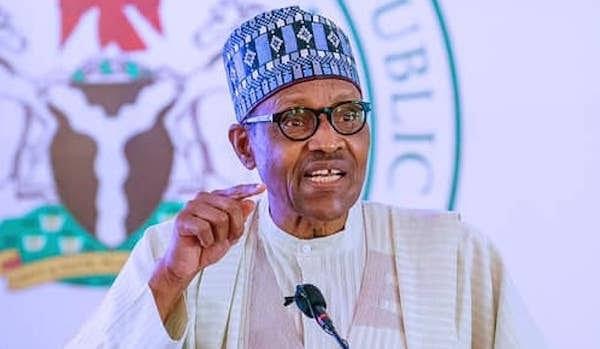 President Muhammadu Buhari Monday in Abuja signed a supplementary budget of N982.7bn for 2021 to address urgent security and COVID-19 needs of the nation.
The President signed the Supplementary Appropriation Act, 2021 in his office at the State House in the presence of Vice President Yemi Osinbajo, Secretary to the Government of the Federation, Boss Mustapha, Chief of Staff, Prof. Ibrahim Gambari and Director-General, Budget Office of the Federation, Ben Akabueze and Senior Special Assistant to the President on National Assembly Matters (House), Hon. Umar el-Yakub.
Of the amount, N123.3 million is for recurrent (non-debt) expenditure while the sum of the N859.3bn is for contribution to the Development Fund for the capital expenditure for the year ending on the 31st day of December, 2021.
President Buhari commended the National Assembly for the expeditious consideration and approval of the supplementary budget, assuring that the executive arm of government would ensure the timely delivery of capital projects to achieve the laudable objectives of the Budget.
Meanwhile, the President has also, at an earlier date, signed the Orthopedic Hospitals Management Board (Amendment) Act, 2021.
The Act amends the Orthopedic Hospitals Management Board Act Cap. O10 Laws of the Federation of Nigeria, 2004 to provide for the establishment of the Orthopedic Hospital Jos, Plateau State under the control of the Orthopedic Hospitals Management Board affiliated to the Jos Teaching Hospital to provide specialised orthopedic treatment and medical services.