Ex-Governor, Ali Modu Sheriff Urges APC To Retain Power For 50 Years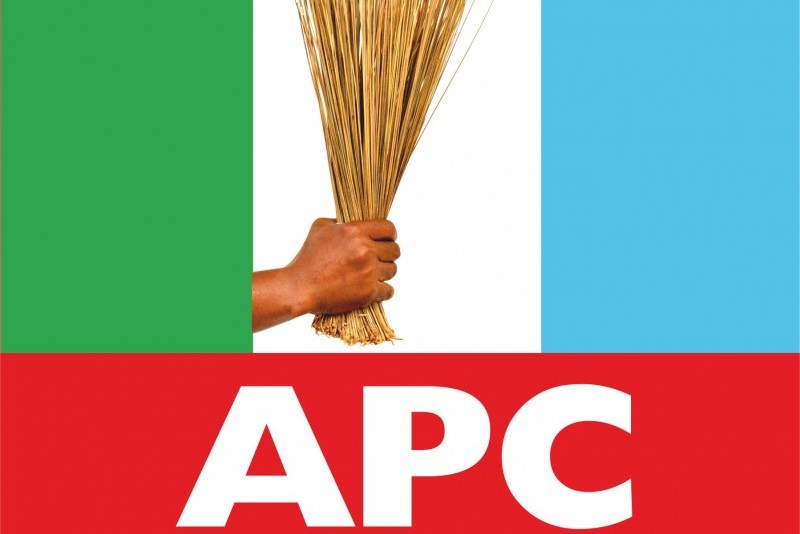 Former Governor of Borno State, Senator Ali Modu Sheriff, has tasked the leaders of the All Progressives Congress (APC) to work hard and retain power for at least in the next 50 years.
The three-time Senator, who spoke to newsmen said the ruling party must unite to sustain the party at the expiration of President Buhari's tenure in 2023.
Sheriff who is also a contender for the APC national chairmanship declared that APC needs a rugged captain for the party to retain power at the centre for the next 50 years.
"Today, as a party we are only six years in government, our aspiration is for the APC to be in government in the next 30 to 40, 50 years. Doing that doesn't come on a platter of gold, we need to put in hard work.
Therefore, I believe it is important for me to reach out to all leaders of our party; the youths, the women, different organizations to tell them that we must come together to get our party to run for the next 30, 40, 50 years by the grace of God
"And doing that you need a rugged captain, you don't need a captain that will capsize. A ship has to be navigated by a knowledgeable person who knows the waters and I believe I can do that for our party if given the opportunity by party men and women who are the decision-makers. There are so many people in the field but you can look at everybody and see where you can put your deposit. We don't want a bank that will collapse after a short period. So, I have been going around the country
"I have been away, traveling from one state to the other and I will continue doing that until everybody in our party is consulted. I meet them in their homes to say that, yes I want to run for the National Chairmanship of this party and I believe I can lead us well because party politics is different", he stated.
Northern Group Begins 20 Million Vote Mobilization For Osinbajo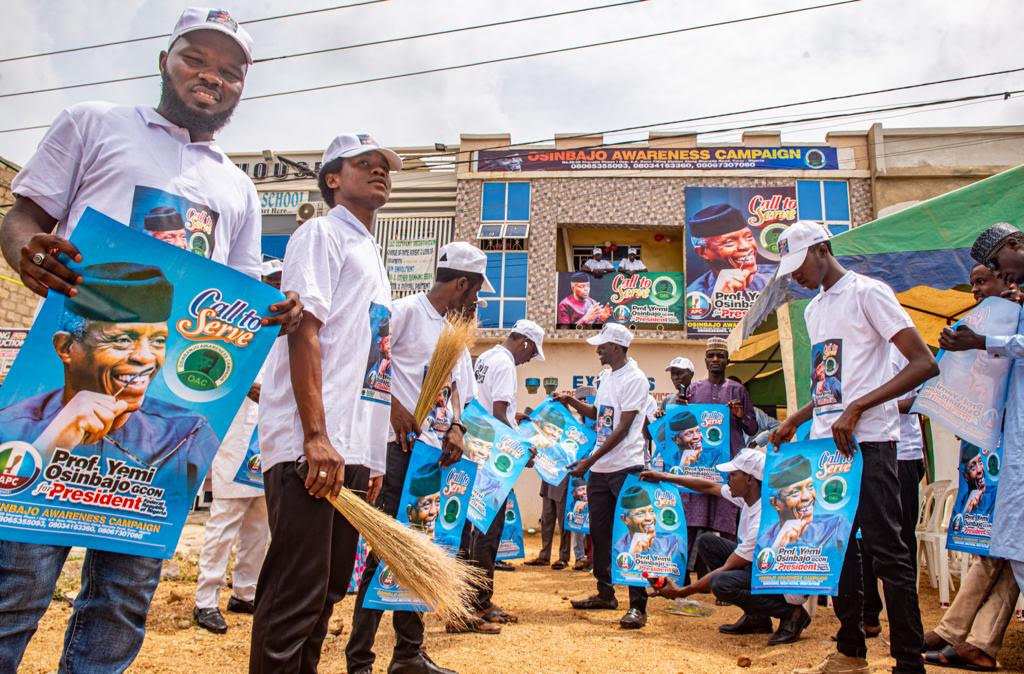 A Group in the North under the auspices of Osinbajo Awareness Campaign (OAC) has launched awareness campaign to mobilize 20 million youths across the 19 Northern states and Federal capital Territory (FCT) to support Vice President Professor Yemi Osinbajo ahead of 2023 presidential election.
Speaking at the launch of its Kano secretariat and campaign vehicles on Sunday, National Coordinator of the group, Mubarak Haruna declared that Nigeria need the calibre of highly patriotic and genuinely detribalised leaders that can drive the country to greater heights.
He explained that while other pro-Osinbajo platforms including The Progressive Project (TPP) and the Progressive Consolidation Group (PCG) focus on the general population, OAC will mobilize 20 million youth across various political backgrounds in the nineteen Northern states.
Although, Haruna disclosed that Vice President Osinbajo has not considered throwing his hat in the ring, he declared the readiness of the group to drive intensive campaign across the Northern part of the country and drum support for his candidacy come 2023.
The coordinator reminded that Professor Osinbajo has demonstrated competence and loyalty to manage the complex entity like Nigeria, cited how he diligently stabilized the nation's economy while holding brief for president Muhammadu Buhari.
Haruna pointed out that Osinbajo's pragmatic demonstration of commitment to progressive ideals, honesty and people-focused leadership by example are glaring in the Buhari administration 's social empowerment program, including cash transfer and trader money where several lives of poor and less privileged Nigerians across the country were positively touched.
Besides the mobilization program, Haruna disclosed that the group will soon start collecting public opinion and data towards setting grassroots-oriented public agenda for the 2023 Osinbajo presidential ambition.
"We are launching the awareness campaign across the Northern states to mobilize support for Vice President Professor Yemi Osinbajo towards making him our next president.
"None of us has ever met him in person but from all we know, we are convinced that the Vice President is the only tested and trusted candidate that can continue the good works started by President Muhammadu Buhari.
"It is obvious that Professor Osinbajo is a visionary leader, a patriotic citizen whose loyalty to one indivisible Nigeria is never in doubt; he is a detribalised Nigerian who is widely accepted, irrespective of religion and tribe across the country. We would support him make sure he wins," Haruna said.
Reacting to the issue of whether APC should zone presidential ticket to South or North, Haruna vehemently rejected the agitation especially from the Northern leaders to retain power in the North.
Haruna asserted that APC should rather consider power shift to the South if the party truly believes in sustaining a very united federation.
2023 Elections: Nigeria Must Prioritize Competence Over Zoning – Bakare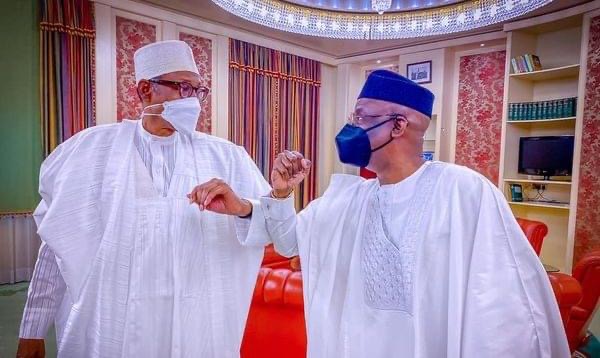 Ahead of the 2023 presidential election, Nigerians must prioritise competence over zoning, Tunde Bakare, the General Overseer of the Citadel Global Community Church has said.
The renowned cleric bemoaned the current discourse on zoning as based on tribal sentiments after a closed-door meeting with President Muhammadu Buhari at the State House in Abuja on Friday.
He said: "I said it on the Oct. 3, it is our immaturity politically and otherwise that makes us say that power must either be in the North or be in the South instead of looking for the best, fittest or most competent and people of character who love this country.
"If where the president comes from will make the place he has come from to be better, then the northern part of Nigeria should be the richest, most progressive, and most developed.
"Because out of 61 years, the North has produced either President or Head of State for 40-41 years and yet, see the retrogression in the North.
"If it is from the South, why should a person like former President Obasanjo freeze the account of Lagos State during his tenure?
"If it is from the South-South or South-East, why couldn't former President Jonathan use his powers to develop the South-South or South-East?
"May the best and best of Nigerians rise whether they are from the East, West, North or South.
"But if there is an agreement between the politicians to rotate power among themselves, that is between them but as far as Nigeria is concerned, what we need at this stage, is men who can drive us to the Eldorado."
Bakare also reiterated his call for immediate restructuring of the country.
He said: "I have said it before, the documents are there, it is there for everyone to see and I have presented copies to the President.
"We can do it without shooting any gun. We need to do it to move this nation forward.
"The founding fathers of this nation; Sir Ahmadu Bello, Chief Obafemi Awolowo, Dr Nnamdi Azikiwe, Prime Minister Tafawa Balewa, alongside with their entourage, in Lancaster House and everywhere agreed on what type of government Nigeria should have. We must not change the goal post in the middle of the game.
"We are better off together, as a nation than going different ways but it must be based on equity, justice, fair play, and the rule of law."
Northern Leaders Must Come Out Clean To Support Orji Uzor Kalu – Lawmaker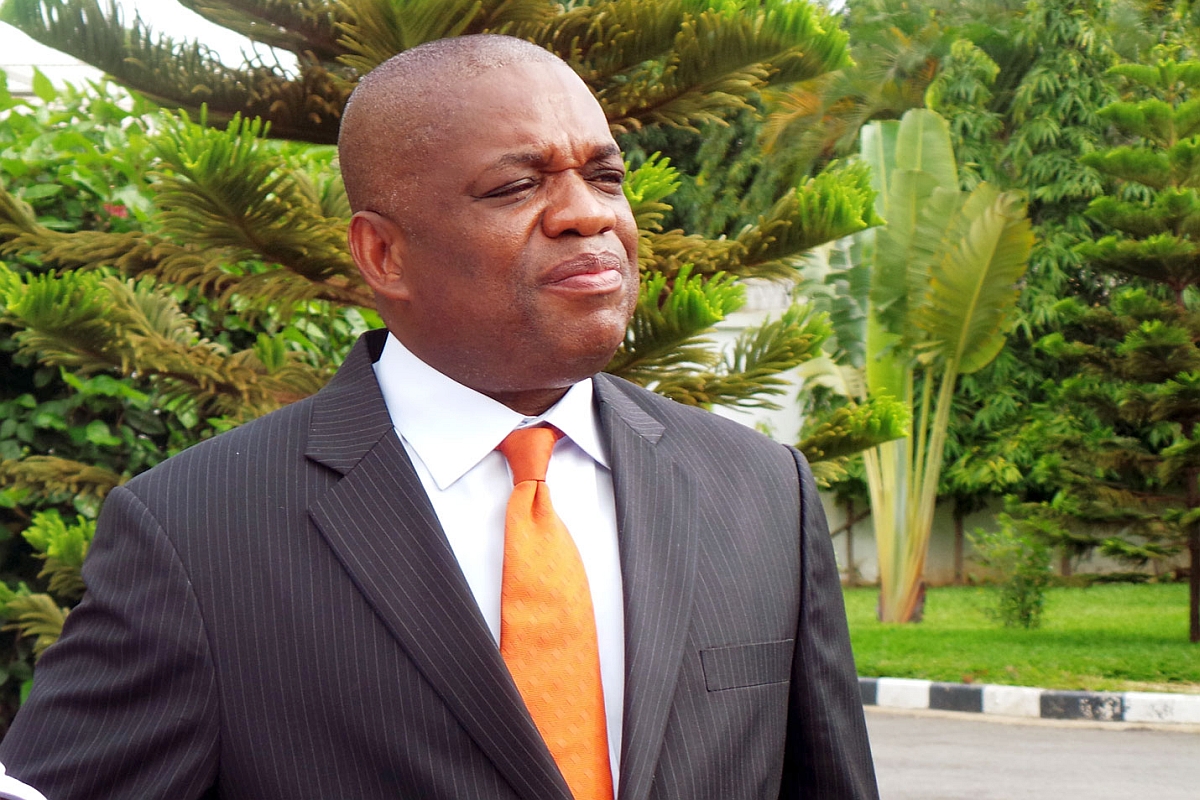 Northern leaders must stop betraying Senator and the Chief Whip of the Senate, and come out clean to support him to become Nigeria's next president in 2023, Hon. Jimoh Adewunmi Babafemi has said.
The Deputy Majority Leader of Lagos House of Assembly, in a chat with newsmen on Friday in Transcorp Hilton Abuja said that the next Nigerian President to succeed Muhammadu Buhari in 2023 should come from the South-East region.
During the Morning Show of Arise TV on Tuesday, Ebunola Martins spoke on issues ahead the 2023 Presidential election.
According to Martins, the two major political in the country should produce their candidates from Igboland as it was done in 1999 when the South-West fielded former President Olusegun Obasanjo and Chief Olu Falae of the Peoples Democratic Party (PDP) and the All Peoples Party (APP) respectively.
Responding to questions from newsmen, Babafemi said neither the All Progressive Congress (APC) nor the President must turn their back on Senator Orji Uzor Kalu in 2023 in view of his immense sacrifices to the unity of Nigeria.
He said Kalu is a good and large hearted man who has been serially betrayed in the past by Northern leaders despite being tested and trusted by the North.
Babafemi stressed that any further betrayal will also justify the insinuation that the North cannot be trusted. A whole lot of questions against the North will be thrown open before 2023 election. If they don't trust Bola Tinubu and they don't trust Nnamdi Kanu and Sunday Ighoho . Don't they also trust Orji Kalu their own person?
Babafemi added that the former Governor won many enemies for no reasons other than supporting the North at all times.
According to him , "The same people he is defending and showing loyalty are the same people I think are killlng him . In 2007, they promised him President but gave it to his close ally , late Musa Yaradua. They cannot continue to pretend they love him and yet they betray him behind. They killed some of his businesses and sponsored his six months imprisonment ; turned around to accuse Obasanjo and Tinubu of being behind his ordeals. We know everything!
Speaking further, he said, " What I am saying is that the North should come open by supporting Orji Kalu as their choice for 2023. Look at Ebunola Martins, despite being a Yoruba man he openly declared support for a Nigerian president of South East extraction. Why can't the Northerns do same ? Must they perpetually remain in power ? Behind the scene, they would tell you Kalu is the best for Nigeria. They would tell you that in the entire Southern region it's only Kalu that has the reach ,capacity, political and economic experience to lead Nigeria. It is time to support Kalu openly. Let the North champion South East 's agenda in 2023. They should support him to become the President and stop betraying him. Kalu's presidency would shun tribal, religious, regional, and parochial interests and that's what we need at the moment
Babafemi further noted that Kalu is a trusted and reliable leader who is loved by all, saying he must not be subjected to the "current unjust attacks by those who see him as a threat to their personal ambition."
He warned that Kalu has massive following and admirers across all the regions and further betraying him will naturally lead to the betrayal of his large followers.