2023 Elections: Nigeria Must Prioritize Competence Over Zoning – Bakare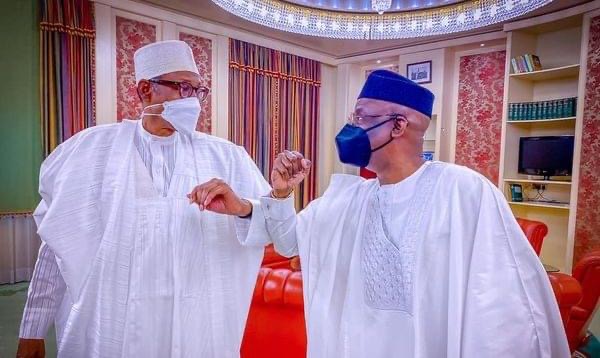 Ahead of the 2023 presidential election, Nigerians must prioritise competence over zoning, Tunde Bakare, the General Overseer of the Citadel Global Community Church has said.
The renowned cleric bemoaned the current discourse on zoning as based on tribal sentiments after a closed-door meeting with President Muhammadu Buhari at the State House in Abuja on Friday.
He said: "I said it on the Oct. 3, it is our immaturity politically and otherwise that makes us say that power must either be in the North or be in the South instead of looking for the best, fittest or most competent and people of character who love this country.
"If where the president comes from will make the place he has come from to be better, then the northern part of Nigeria should be the richest, most progressive, and most developed.
"Because out of 61 years, the North has produced either President or Head of State for 40-41 years and yet, see the retrogression in the North.
"If it is from the South, why should a person like former President Obasanjo freeze the account of Lagos State during his tenure?
"If it is from the South-South or South-East, why couldn't former President Jonathan use his powers to develop the South-South or South-East?
"May the best and best of Nigerians rise whether they are from the East, West, North or South.
"But if there is an agreement between the politicians to rotate power among themselves, that is between them but as far as Nigeria is concerned, what we need at this stage, is men who can drive us to the Eldorado."
Bakare also reiterated his call for immediate restructuring of the country.
He said: "I have said it before, the documents are there, it is there for everyone to see and I have presented copies to the President.
"We can do it without shooting any gun. We need to do it to move this nation forward.
"The founding fathers of this nation; Sir Ahmadu Bello, Chief Obafemi Awolowo, Dr Nnamdi Azikiwe, Prime Minister Tafawa Balewa, alongside with their entourage, in Lancaster House and everywhere agreed on what type of government Nigeria should have. We must not change the goal post in the middle of the game.
"We are better off together, as a nation than going different ways but it must be based on equity, justice, fair play, and the rule of law."
Former Lawmaker, Saraki Wants To Become Nigeria's Next President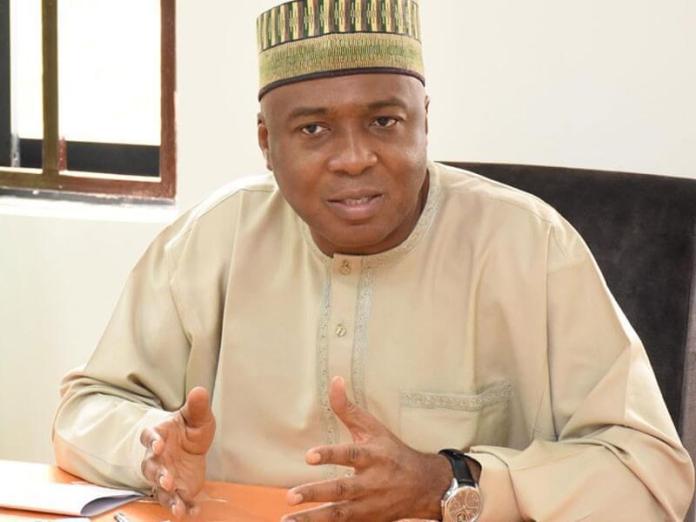 Former Chief lawmaker, Bukola Saraki, said he wants to become Nigeria's best president in 2023.
The Peoples Democratic Party (PDP) Chieftain made this revelation during a meeting the Governor of Benue State, Samuel Ortom.
Saraki was accompanied by former governor of Kogi State, Idris Wada; former National Chairman of the PDP, Kawu Baraje; Senator Suleiman Adokwe, and Prof Iyorwuese Hagher who is chairman of council, Saraki for President Campaigns.
According to a report, Saraki went to Makurdi in the company of former Governor of Kogi State, Idris Wada, former national chairman of the PDP, Kawu Baraje, Senator Suleiman Adokwe and the Chairman of Council, Saraki for President Campaign, Iyorwuese Hagher.
Speaking during the visit, the People's Democratic Party (PDP) chieftain said that the party was ready to lead the country out of its current predicament.
According to him,"A political party that cannot organize its affairs has no business leading this country. A party that has organized its affairs is ready to lead the country and that is the PDP."
The former Kwara State Governor from 2003-2007, stated further that the North Central geopolitical zone had paid its due by working so hard to keep the country together as one united entity and should be given the chance to rule the country.
He, however, seeks the support of people of the region towards realizing his presidential ambition.
"This time we must stand for our own and charity they say begins at home," he added.
Nigerians Must Not Make Mistake Of Voting PDP In 2023 – El-Rufai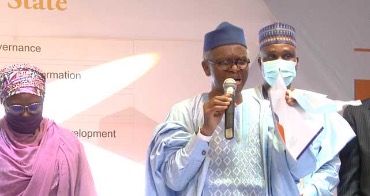 Kaduna State Governor Nasir El-Rufai has appealed to Kaduna people not to vote for the PDP in 2023 so as not to drag Nigeria backwards.
Speaking at an empowerment program in Kaduna, El-Rufai said that the PDP will only destroy his good legacies and also drag the state and the entire country backward if allowed to return to power.
He, however, urged the people to rally around and vote for the candidate he will anoint as his successor in 2023, asking them to trust him in his choice for who will be the next governor of Kaduna State.
"Some people said that what we have done now cannot be reversed, wrong. A bad governor, a PDP governor can reverse this in six months," El-Rufai said.
"Don't make the mistake of voting PDP back into office in 2023. If you do, things will go back to what they used to be. While we go through our process as APC and bring out a candidate and I endorse that candidate, please trust me that that person will be the better governor of Kaduna from 2023 and beyond."
The governor accused the two former Senators of Kaduna North and Kaduna central, Shehu Sani and Suleiman Hunkuyi, of blocking the massive development in Kaduna State that would have surpassed the feat achieved by his administration which Kaduna people are now celebrating.
While singling out the just completed ultra-modern Kawo Bridge, El-Rufai said credit should not be given to him alone but also to the lawmakers who assured the project had legislative backing, and also to the people of Kaduna State who supported his administration.
He added, "Let us continue to pray for the progress and success of Kaduna State and stop eulogising the governor.
"People have been talking about Kawo Bridge. Kawo Bridge would not have been possible if our members of the National Assembly had not approved the loan that Shehu Sani and Suleiman blocked for two years.
"People like El-Zazzau and all the members of the National Assembly fought and made sure we hold this market and that is why you are seeing this."
EndSARS Panel Report: APC Is Running An Oppressive Regime – PDP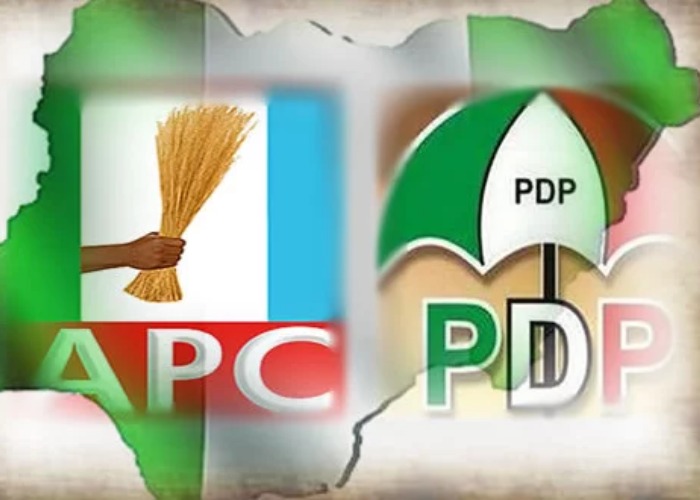 The All Progressives Congress (APC) is running 'a murderous and oppressive regime as evidenced in the massacre of peaceful #EndSARS protesters in Lagos proves so, the Peoples Democratic Party (PDP) said on Tuesday.
Recall that the army attacked peaceful protesters at the Lekki toll gate in Lagos on October 20, 2020, in an aggressive attempt to dismantle the symbolic stronghold of historic demonstrations against police brutality.
Eyewitnesses reported numerous fatalities from the attack, but the government has run an aggressive counter-campaign insisting no one was killed by security agents.
A judicial panel of inquiry set up days after the shooting finally submitted its report on Monday, November 15, 2021, confirming the claims of eyewitnesses that a massacre happened.
The PDP said in a statement on Tuesday, November 16 that the current government has no regard for life, as it tried to cover up the incident.
"The report of the Lagos EndSARS panel, which confirms the massacre of Nigerian youths in Lekki, has further shown the APC and its government as bloody liars whose hands are stained with the blood of our innocent compatriots," PDP spokesperson, Kola Ologbondiyan, said.