Shuttlers Raises $1.6 Million Seed To Expand Operations Into More Cities in Africa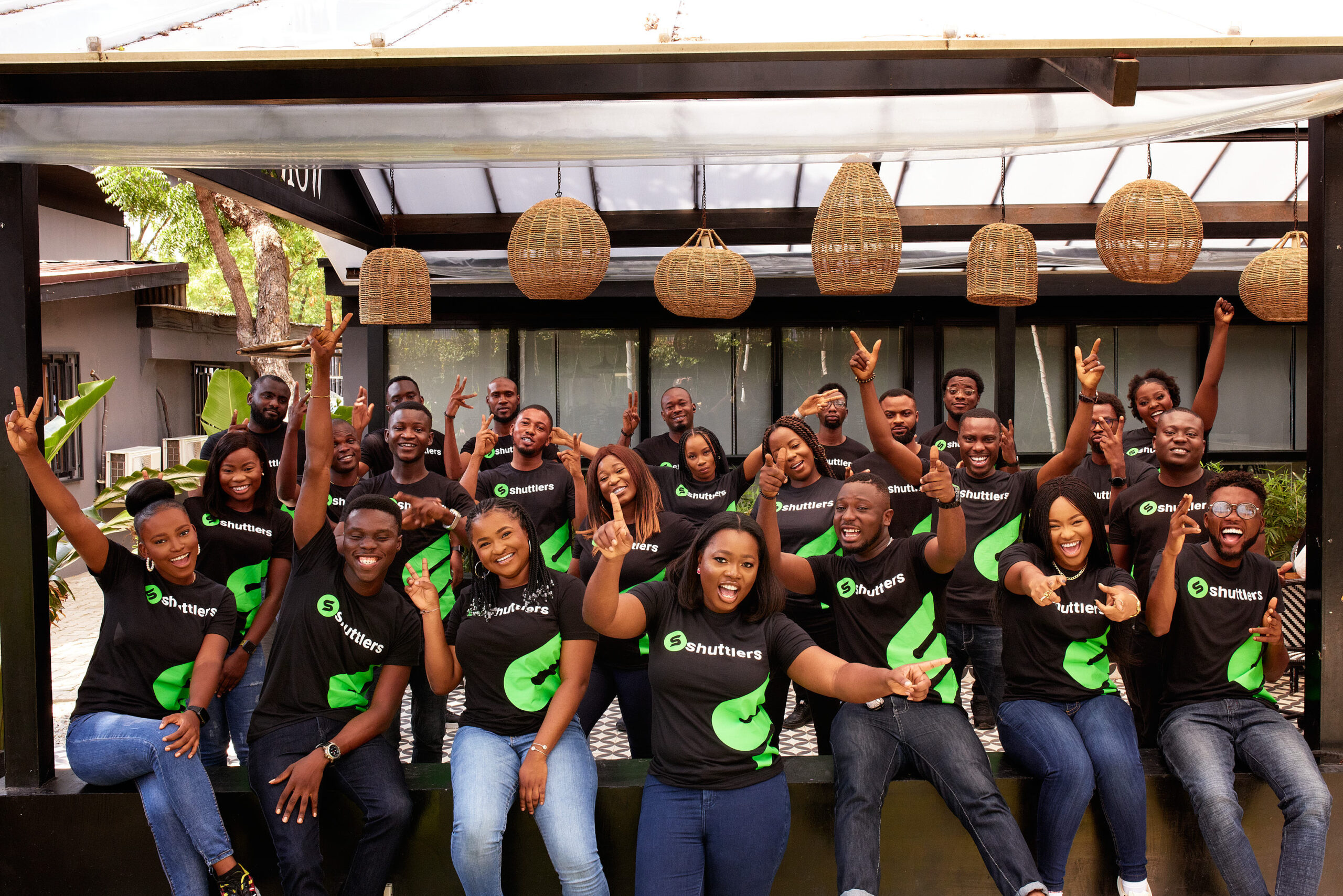 Nigeria's leading tech-enabled scheduled bus sharing (mass transit) company, Shuttlers, today announced a $1.6 million seed round and its plans to scale operations into other cities across Africa. This new investment round was led by VestedWorld, a Chicago and Africa-based investment firm with Interswitch, Rising Tide Africa, Launch Africa, EchoVC, CMC 21 & Alsa, ShEquity, Five35, Consonance Investment, CcHub Syndicate, Sakore, and Nikky Taurus also participating in this round.
Shuttlers has led the revolutionization of shared mobility through its innovative solutions and service offerings. With Shuttlers, customers now have the option to commute in comfort and at an affordable rate on scheduled and predetermined routes. With the subscription feature on Shuttlers, commuters can schedule rides in advance over a period of time they choose.
Commuters can also book trips along fixed routes at 80 percent lower rates than other ride-hailing services without the surges and peak-period pricing – which is the first of its kind in Nigeria and Africa.
Damilola Olokesusi, Co-founder and CEO of Shuttlers, launched the company in 2016 to tackle the inevitable problem of inefficient transportation in cities like Lagos, Africa's most populous city & Nigeria's socio-economic nerve center. Damilola and her team have since bootstrapped the business and grown it from one route in Ajah to Victoria Island to over thirty (30) routes with over 300 bus-stops, over 100 (unbranded) buses within the city and, has recorded over 2 million trips taken by commuters. We can only imagine how far Shuttlers' team plans to go with their first round of investment.
Speaking on the need for Shuttlers and its mission, Damilola Olokesusi stated: "Our mission at Shuttlers is to transform the way people commute around the world, by building a global partner network and connecting communities of shuttlers like we are presently doing in Lagos, Nigeria.. The negative impact of inefficiencies in the mobility space is visible in the quality of life, mental health, and work productivity of commuters. We also see its impact on the more vulnerable and neglected population in our society; women, children, physically challenged, and the elderly. I'm confident that our smart mobility solutions can solve some of these urban mobility challenges sustainably and also reduce carbon emission.
We can't deny the reality of public transportation in cities like Lagos. We will always be committed to our goal of enabling professionals in metropolitan cities across Africa to access a stress-free and affordable transport system for their daily commute needs. As commuters settle into the new normal and search for safer and cost-effective ways to move post the global-pandemic, we have expanded our offerings to provide community-focused transportation solutions. We will also continue to explore feasible solutions tailored towards the overall improvement of the cities' transport system", said Damilola.
Nneka Eze, Managing Director at VestedWorld, said, "We believe our investment will help Shuttlers extend its offering to adjacent markets and help solve inefficiencies in the transportation sector across regions in Africa." Lavanya Anand, Principal at VestedWorld, added "We are very excited to back Damilola in this venture and work alongside a group of committed financial and strategic investors to scale this further."
The company will invest this round into scaling its operations to other cities across Nigeria, before expanding to other regions in Africa. The company will also look to improve and ease its processes and solve existing inefficiencies with access to more technological solutions.
AFEX Launches $100m Food Security Fund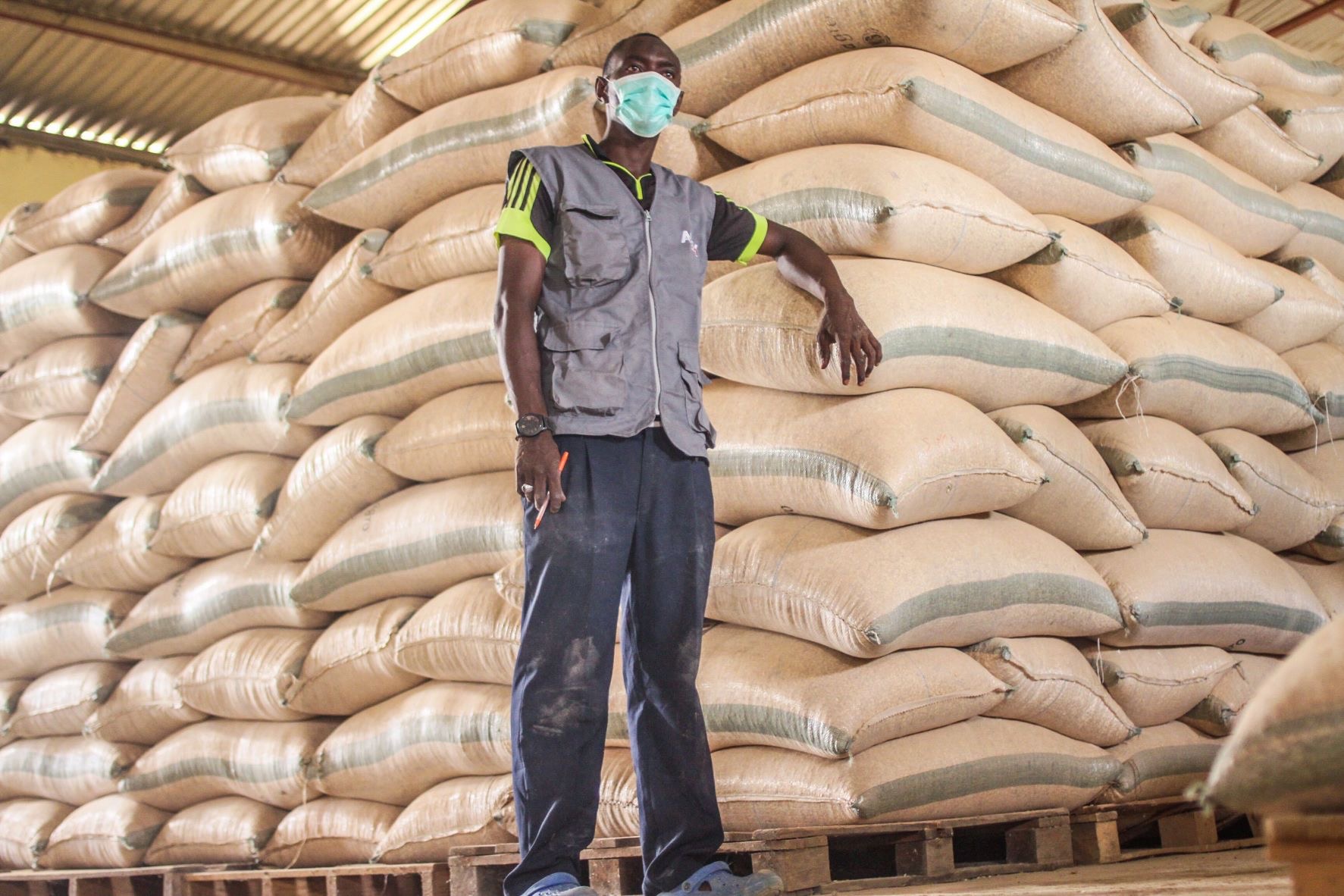 AFEX, Nigeria's leading commodities market player, has today announced a new $100m 10-year bond called The Food Security Fund (FSF). The financing will strengthen Africa's food security and produce three million MT of food annually on the continent.
AFEX's fund will support the financing of 250,000 hectares of land for commercial and smallholder farming, initially consisting of 30,000 hectares in the Nigerian states of Kano, Kaduna, Oyo, Ogun, Cross River & the FCT, before covering markets across East and West Africa.
The focus of the The Food Security Fund will be to explore and optimize climate smart innovations and high yield agronomy protocols to ensure more food is produced and that land is used efficiently. As a blended finance structure, with an external fund manager, AFEX's $100m bond will boost food security in Nigeria, with additional impact across Ghana, Côte d'Ivoire, Kenya, Rwanda, Uganda and Tanzania.
A significant portion of the funding will be allocated to constructing warehouses. In Nigeria alone there is only capacity to store 4% of annual grain production. Restricted production has led to a 300,000 MT gap between demand and supply of seeds, and a 10 million MT gap in demand and supply of grains, increasing food import costs, and declining capacity utilization of processing plants.
"The launch of The Food Security Fund is another really important milestone as we chart our journey building the physical and technology-enabled infrastructure for the continent's commodity sector," said Ayodeji Balogun, CEO at AFEX. "Finance will always be a key component of that infrastructure and so we're very excited to roll out this bond to deliver what will eventually be a decade's worth of impact. One of our core missions is to help the continent feed itself and we deliberately aligned our company goals with the UN SDGs from the outset, in particular the first and second goals to end hunger and eliminate poverty."
Having worked with capital markets players to structure debt securities for over 200,000 smallholder farmers to date, AFEX is well positioned to roll out the Food Security Fund. Bolstered by an existing network of over 100 warehouses and digital trading platforms that link investors with producers and processors, the company's commitment to the agricultural sector and deep industry knowledge will add crucial expertise behind this much needed funding.
Octamile Raises $500,000 In A Pre-seed Round Les By EchoVC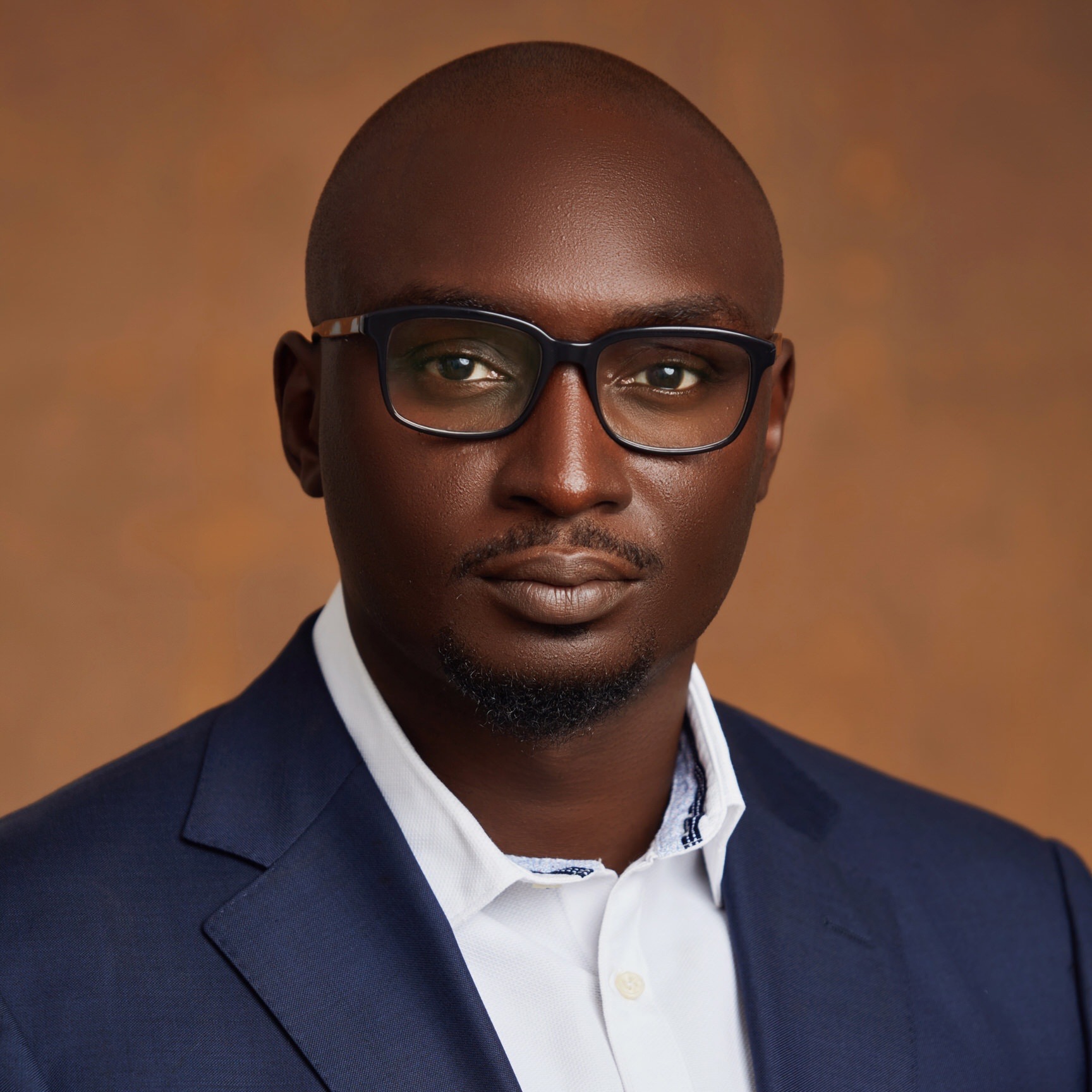 Octamile, an insurtech company enabling insurance and non-insurance businesses to protect African consumers from financial loss, has come out of stealth mode with $500,000 from a pre-seed funding round led by EchoVC with participation from Fiat Ventures, Kesho VC, Trade X, Verraki Partners, Dale Mathias, Kyle Daley (Founding team member of Chime) and other local and international angel investors.

Speaking on the launch, the Founder and CEO of Octamile, Gbenro Dara, said that "Insurance is one sector that has the power to elevate the economy, but only about 5 out of 100 Africans have any form of insurance protection. The industry has lagged in the use of technology to deliver better products and services."

Gbenro has spent the past decade in leading roles at various technology startups, including Jumia, myautogenius.com, Hotels.ng, Efritin.com, Cheki.com and Olist by Opera software. With a degree in insurance from the University of Lagos, Nigeria, Dara is a Member of the Chartered Insurance Institute of Nigeria.

"Our team has identified key areas where we add value and support the growth of the Insurance ecosystem with data and technology by partnering with traditional insurance businesses and non-insurance businesses," said Gbenro.

He cited the Access to Insurance Initiative – A2ii – (a global partnership working to ensure that the worlds excluded and underserved have access to insurance); insurance allows the worlds excluded and underserved to take control of their lives and reduce their vulnerability against risks. Hence, insurance is vital to achieving the United Nations Sustainable Development Goals (SDGs) for Africa.

At Octamile, we believe in simplifying access to and reducing friction in the insurance experience to protect Africans from financial loss. Our digital insurance solution enables non-insurance businesses to offer Insurance as a feature in their already existing products. For insurance providers, we are powering them with the data and technology to improve customer experience, reduce administrative costs and optimise the profitability of their insurance portfolio.

Having been described as the 'operating system infrastructure for digital insurance in Africa,' Octamile offers the following benefits to the ecosystem:
Digital Claims: Our insurtech solution empowers insurance providers to provide a seamless claims experience and reduce administrative costs by integrating end-to-end claims management solutions into their existing systems and processes. Octamile's end-to-end solution covers first notification of loss, remote inspections, rule-based decision making and payments.
Improved Risk-Assessment: Increase the profitability of your insurance portfolio by integrating data from diverse sources to establish better pricing and risk profiling of your customers and their assets. Brokers, Banks, Fleet owners, Online Marketplaces can also leverage this data.
Embedded Insurance APIs: Non-Insurance businesses and developers can boost revenues and increase the life-cycle value of existing customers by adding insurance by 'default' as a feature in your product or existing business, powered via our flexible and customisable APIs
"Our goal over the next months will be to work closely with our partners, which include AXAMansard, and FirstBank, and onboard the dozens of insurers and startups on the waitlist ready to leverage the power of our solutions," said Gbenro Dara, Founder and CEO, Octamile.
NCC Awards N20m Grant to Four Startups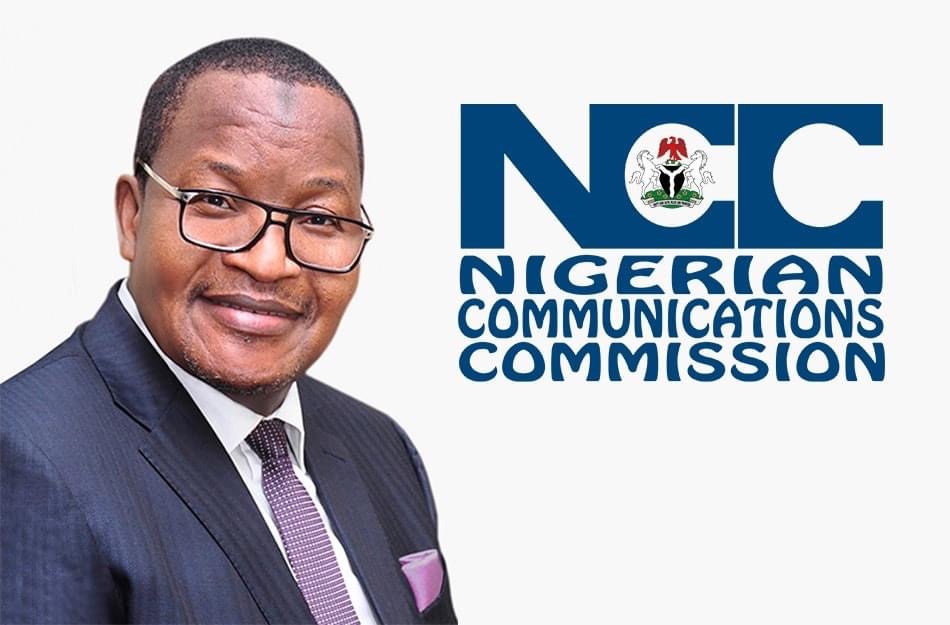 The Nigerian Communications Commission (NCC) has awarded N20 million grant to four deserving Nigerian tech startups in furtherance of its commitment to encourage development of new indigenous technologies and contents, that are oriented in cutting-edge research to stimulate sustainable economic growth.
The four tech startups are: Clearflow System Hub, Aelaus Engineering Teams/Hyech Electronics Solutions, Kalibotics, and CyberNorth Tech. They emerged winners of Virtual NCC Internet of Things (IoT) Code Camp and Hackathon 2021, and they received N5 million each on their innovative technology solutions aimed at making life better for Nigerians.
While the first two startups, Clearflow System Hub; and Aelaus Engineering Teams/Hyech Electronics Solutions, emerged winners on IoT category on kidnapping and banditry, Kalibotics and CyberNorth Tech, emerged winners on assistive robotics for effective e-waste management solutions.
The grant was for the novel digital solutions of four startups, aimed at finding innovative digital solutions in addressing the challenges of insecurity and to stem the growth in national e-waste rates, while advancing the frontier of Internet of Things (IoT) in Nigeria.
Speaking at the prize-giving ceremony held at the Commission's headquarters, in Abuja recently, Director, New Media and Information Security, NCC, Dr. Haru Alhassan, who delivered a speech at the event, on behalf of the Executive Vice Chairman of NCC, Prof. Umar Danbatta, said the Commission, as a frontline driver of innovation in Information and Communications Technology (ICT) industry, organized the second edition of the NCC Hackathon with a view to drive the creation of problem-solving tech innovations.
Danbatta said that the initiative was in line with the objectives of the Nigerian Economic Sustainability Plan (NESP) 2020, NCC's Strategic Vision Plan (SVP) 2021-2025, Executive Order 5 of 2017, and Section 1 (f) of the Nigerian Communications Act (NCA), 2003 which focuses on promotion of Nigerian content in contracts, science, engineering and technology.
The EVC added that the occasion also symbolises the NCC's commitment to deliver objectives of pillars 4, 7 and 8 of the National Digital Economy Policy and Strategy (NDEPS) 2020-2030, and the aspirations of the Commission's SVP 2021-2025 in promoting innovative services and maintaining effective partnership and collaborations with relevant stakeholders.
Earlier, the Executive Commissioner, Technical Services, Ubale Maska, who was represented by Head, Research and Development, Kelechi Nwankwo, noted that the event demonstrated the critical role that the telecommunications sector plays in addressing Nigeria's social and environmental problems with innovative solutions. He reiterated the Commission's commitment towards continuously supporting innovations for nation building.
Underscoring the determination of the Commission towards harnessing the potentials of Nigerian youth in addressing emerging challenges through ICT, Maska said the event boldly demonstrates Commission's resolve to champion the efforts of government to leverage telecommunications-based solutions to address societal issues that need urgent attention.
Representatives of agencies in the security governance sector, telecommunications operators, National Financial Intelligence Unit (NFIU) and Ministries, Departments and Agencies (MDAs) that attended the event lauded the NCC for the meaningful initiative.