Octamile Raises $500,000 In A Pre-seed Round Les By EchoVC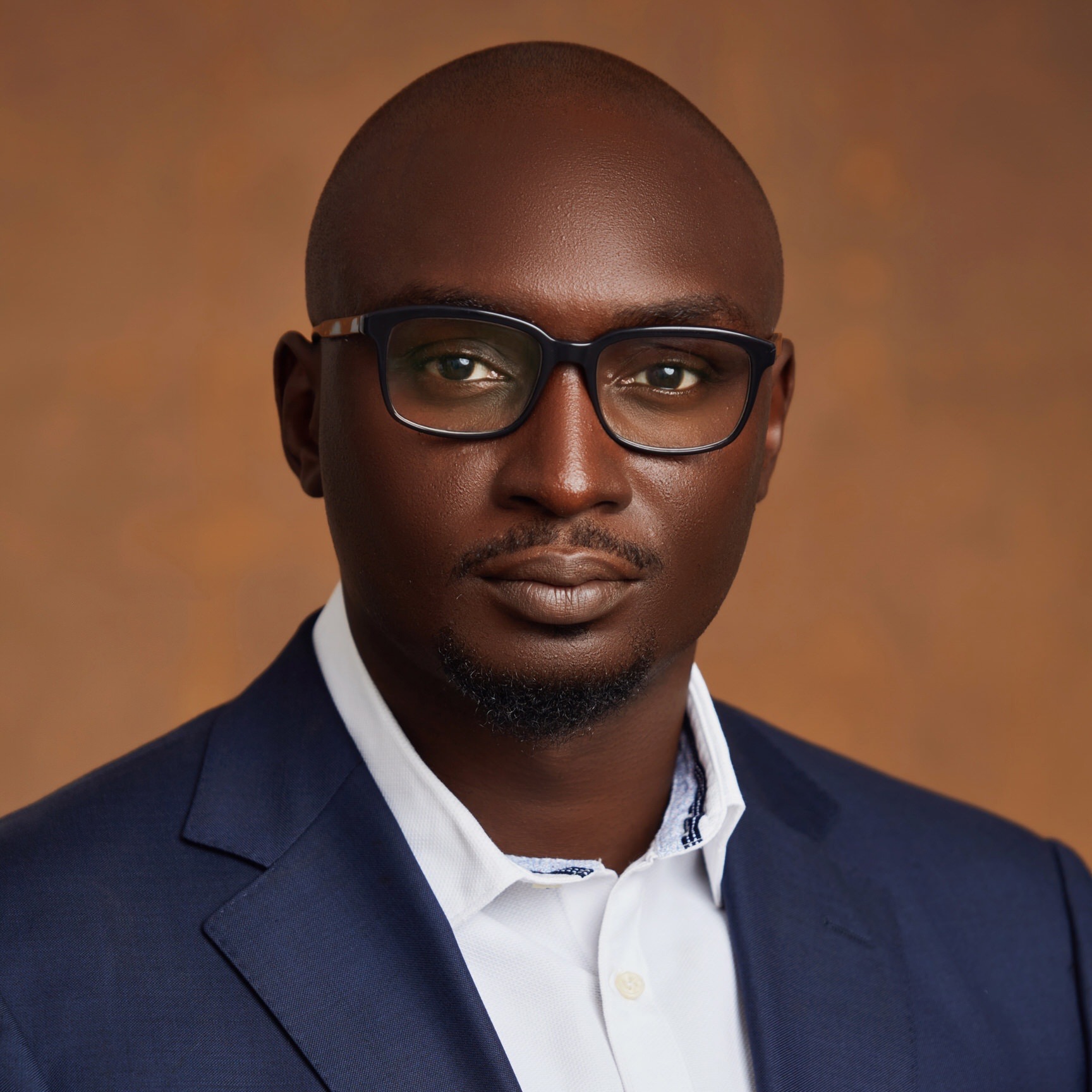 Octamile, an insurtech company enabling insurance and non-insurance businesses to protect African consumers from financial loss, has come out of stealth mode with $500,000 from a pre-seed funding round led by EchoVC with participation from Fiat Ventures, Kesho VC, Trade X, Verraki Partners, Dale Mathias, Kyle Daley (Founding team member of Chime) and other local and international angel investors.

Speaking on the launch, the Founder and CEO of Octamile, Gbenro Dara, said that "Insurance is one sector that has the power to elevate the economy, but only about 5 out of 100 Africans have any form of insurance protection. The industry has lagged in the use of technology to deliver better products and services."

Gbenro has spent the past decade in leading roles at various technology startups, including Jumia, myautogenius.com, Hotels.ng, Efritin.com, Cheki.com and Olist by Opera software. With a degree in insurance from the University of Lagos, Nigeria, Dara is a Member of the Chartered Insurance Institute of Nigeria.

"Our team has identified key areas where we add value and support the growth of the Insurance ecosystem with data and technology by partnering with traditional insurance businesses and non-insurance businesses," said Gbenro.

He cited the Access to Insurance Initiative – A2ii – (a global partnership working to ensure that the worlds excluded and underserved have access to insurance); insurance allows the worlds excluded and underserved to take control of their lives and reduce their vulnerability against risks. Hence, insurance is vital to achieving the United Nations Sustainable Development Goals (SDGs) for Africa.

At Octamile, we believe in simplifying access to and reducing friction in the insurance experience to protect Africans from financial loss. Our digital insurance solution enables non-insurance businesses to offer Insurance as a feature in their already existing products. For insurance providers, we are powering them with the data and technology to improve customer experience, reduce administrative costs and optimise the profitability of their insurance portfolio.

Having been described as the 'operating system infrastructure for digital insurance in Africa,' Octamile offers the following benefits to the ecosystem:
Digital Claims: Our insurtech solution empowers insurance providers to provide a seamless claims experience and reduce administrative costs by integrating end-to-end claims management solutions into their existing systems and processes. Octamile's end-to-end solution covers first notification of loss, remote inspections, rule-based decision making and payments.
Improved Risk-Assessment: Increase the profitability of your insurance portfolio by integrating data from diverse sources to establish better pricing and risk profiling of your customers and their assets. Brokers, Banks, Fleet owners, Online Marketplaces can also leverage this data.
Embedded Insurance APIs: Non-Insurance businesses and developers can boost revenues and increase the life-cycle value of existing customers by adding insurance by 'default' as a feature in your product or existing business, powered via our flexible and customisable APIs
"Our goal over the next months will be to work closely with our partners, which include AXAMansard, and FirstBank, and onboard the dozens of insurers and startups on the waitlist ready to leverage the power of our solutions," said Gbenro Dara, Founder and CEO, Octamile.
Afrikrea Secures US$6.2M in pre-Series A Round and Rebrands to "ANKA" to Export Africa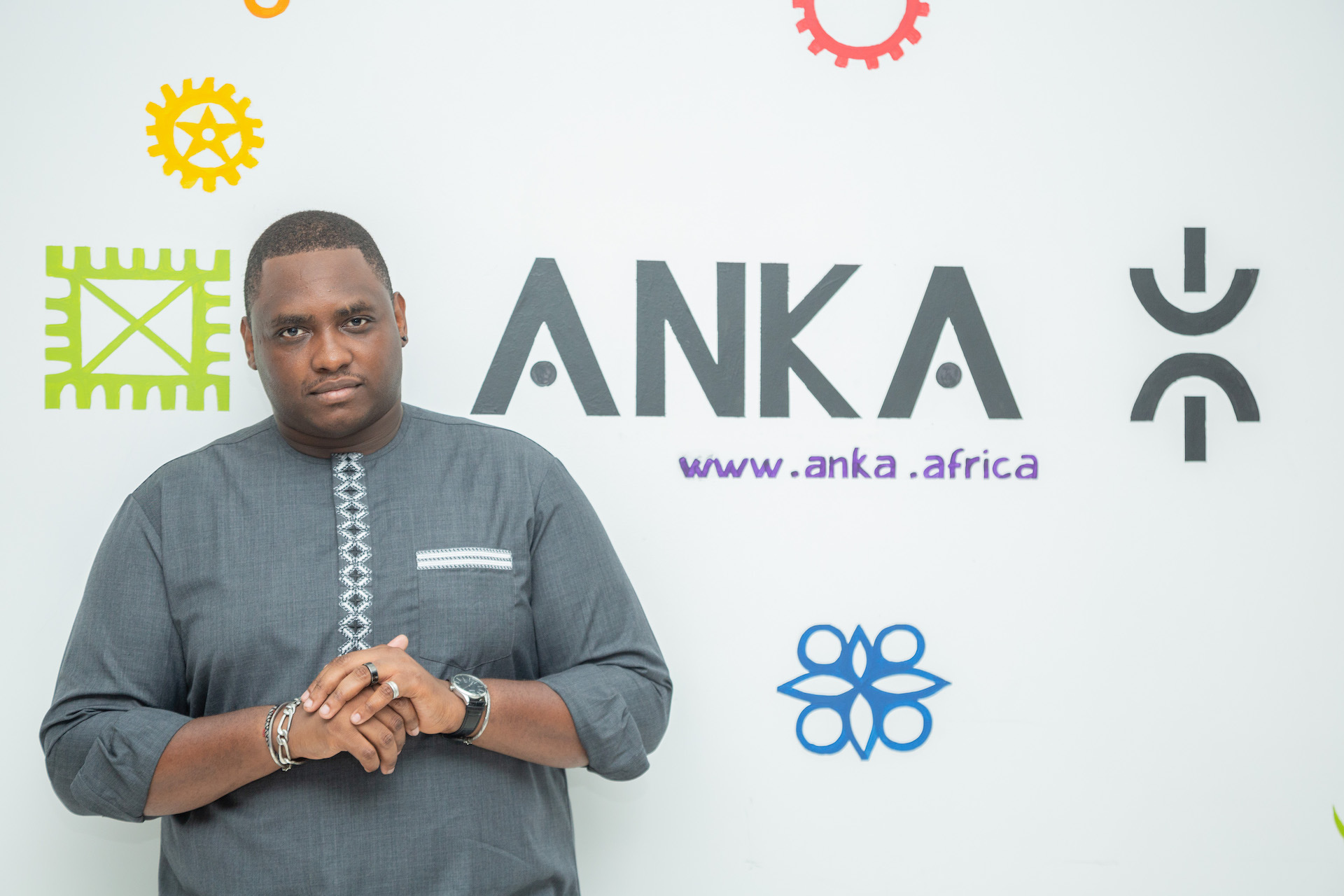 Afrikrea, the e-commerce platform for "all things made of Africa", has announced the successful completion of a US$6.2M pre-Series A round led by Investisseurs & Partenaires and the rebrand to "ANKA", its all-in-one solution for selling anywhere, shipping globally and receiving payments quickly. The new investment includes participation from Alibaba's Executive Vice Chairman Joe Tsai, BESTSELLER Foundation, VestedWorld, Enigmo, Groupe Prunay and Rising Tide Africa. They join existing investors SAVIU Ventures (who is also participating in the round), Lofty Inc, Kepple Africa, Consonance, id4 Ventures and Thierry Petit. The additional funding brings the company's total investment to date to US$8.1M since being founded in 2016.
The new capital raised will be deployed to build out the mobile infrastructure of ANKA's e-commerce SaaS, allowing effortless global access for its retailers, as well as investing in further product development. Funding will also be used to boost talent acquisition across its product, sales and finance teams, while looking to hire more remote developers.
ANKA has grown its retailer base to include sellers from 47 out of 54 African countries and completed over $35M in transactions in 174 countries worldwide. More than 80% are women who have grown their revenue by 50% on average since joining the ANKA community. The platform currently records over 700,000+ visits a month with the majority of customers located in Europe and North America. Now operating as one of several channels under the ANKA umbrella, Afrikrea.com retailers will still have access to the ANKA platform and its expanded services, content and support to drive business growth.
Originally founded as an online marketplace for selling and buying African-inspired clothing, accessories, arts and crafts, Afrikrea recorded 250% y-o-y growth since 2016. In order to better support its sellers and the rapid scaling of the business, ANKA was launched in 2021 as the first of its kind all-in-one SaaS solution to provide a seamless e-commerce service for African micro-retailers. ANKA, (meaning "Ours" in Bambara and Djoula), aims to build an infrastructure dedicated to powering e-commerce for its 13,000+ sellers exporting literally "all things made of Africa" to a global audience.
ANKA operates as an inclusive SaaS allowing sellers to:
Sell via a customised online storefront (like Shopify), linked to sellers' social media platforms and marketplace channels (such as Stripe, Gumroad or PayPal)
Ship globally with verified best rates via leading logistics partner DHL
Receive payments internationally in all currencies, including a free Buy Now Pay Later option, and the ability to withdraw funds through local African payment methods like mobile money
Manage the lifecycle of all transactions with a single omni-channel dashboard.
Sell on the Afrikrea.com marketplace : the world leading platform will now be one of the channels accessible when you use ANKA and continue helping sellers and buyers transact better.
With the company generating more revenue from the addition of these multiple services, the evolution of ANKA as a comprehensive e-commerce platform was imminent. As the company positions itself as an African leader of commerce, the all-inclusive nature of the new name reflects its pan-African reach and expanded scale of operations across the beauty, food, textiles, agricultural and industrial sectors, providing new routes to market and opportunities for thousands of sellers on the continent.
Speaking on the fundraise and rebrand, Moulaye Taboure, CEO and Co-Founder of ANKA said, "We have recorded unprecedented growth since the launch of ANKA last year; since then our subscribers tripled and volume on the newest services has multiplied by 8 just over the last 6 months. As our vision and clients' needs had outgrown the singular purpose of the Afrikrea marketplace, operating under ANKA provides a more holistic description of our mission as a pan-African company. Through the ANKA platform, which integrates every aspect of business, we now serve sellers, not just in fashion, but in what will be a variety of sectors in over 80% of the African countries."
He added, " Instead of trying to get Africans to buy more or spend faster, ANKA will be one the few companies that actually help them earn, own and create, at a global scale. Growth, velocity, volume and "financial inclusion" are all empty words without value creation, distribution and worldwide scale. Most of Africa's development problems will not be solved by just better efficiencies in moving cash, we need to produce, sell and build for the world to matter."
Sebastien Boye, Co-CEO of Investisseurs & Partenaires said, " We are delighted to have led ANKA's funding round. This company is at the heart of IPAE2's investment strategy : a talented and ambitious African founders team, a significant growth and value creation potential and a compelling impact thesis. Indeed, ANKA aims to give micro entrepreneurs in Africa all the tools to access the potentialities of the global ecommerce market. The company has the potential to create a full entrepreneurial ecosystem, around its comprehensive platform. We are very impressed with the growth of ANKA since it launched and are confident in their ability to drive digital and financial inclusion for African entrepreneurs."
ANKA is expanding its fully remote team of 30 on 4 continents and recruiting for a number of roles including product management, sales, finance and remote developers. Available opportunities can be found here: https://anka.breezy.hr/
54gene Launches Diagnostic Arm 7RiverLabs to Boost Patient Health Outcomes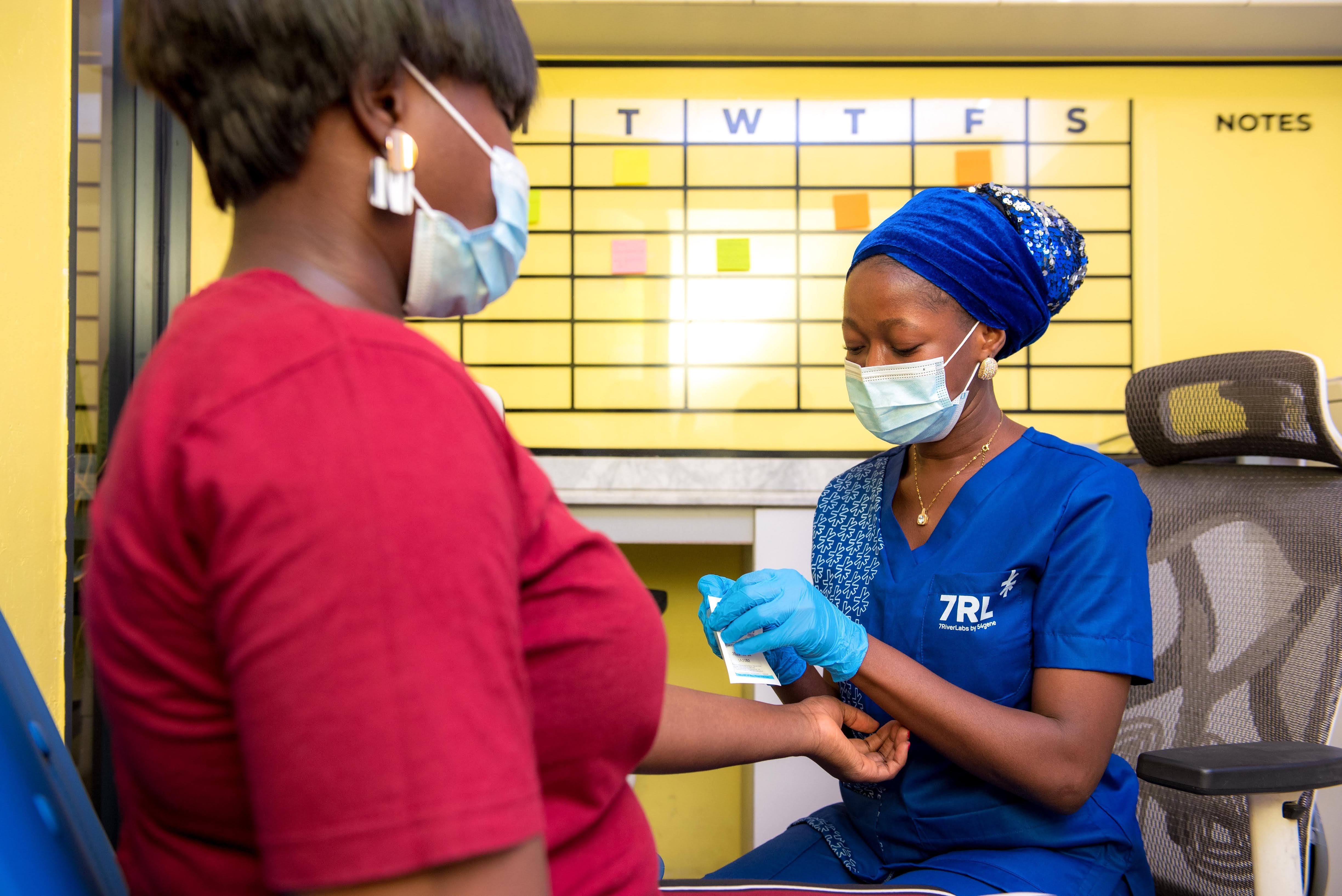 54gene, the health technology company advancing African genomics research for improved global health outcomes, has announced the launch of its diagnostic arm; 7RiverLabs. The diagnostic hubs fitted with state-of-the-art technology will offer healthcare providers and patients access to world-class, cost-effective, speedy, reliable and advanced molecular diagnostics. Sample collection centres with over 100 employees are already open in Lagos, Abuja, Kano and Port Harcourt, with more centres due to launch in 10 major Nigerian cities in the coming months. Pan-African expansion for 7RiverLabs is also planned over the course of 2022.
Since its launch in 2019, 54gene has driven genomics and molecular medicine throughout Africa. Formerly known as DiagnoseMe Africa, 7RiverLabs (named after the 7 major rivers on the continent), is designed to equalise precision medicine for African populations. Building on that vision, 54gene has domesticated diagnostic technology; eliminating the need for samples to be sent abroad for analysis, at a considerable cost to the patient. Physicians will now be able to detect and prevent diseases earlier, thereby helping to improve patients' treatment outcomes and quality of health.
As part of its mission to establish itself as a principal provider of diagnostic care driven by ultra-modern technology, 54gene has appointed its Chief Business Officer, Jude Uzonwanne as the diagnostic arm's interim-CEO.
Through the use of state-of-the-art laboratories and marked workflow improvements, over 300 critical molecular tests can now be performed safely and securely – covering oncology, infectious diseases, genetic testing and sequencing, anatomic pathology, clinical chemistry, microbiology, haematology as well as communicable and non-communicable diseases.
With some tests costing as little as a few thousand Naira – generally more affordable than the prevailing market rates – results, depending on the complexity, are provided in as little time as a few hours to a few days and are sent digitally to patients' physicians for follow-up.
On the launch of 7RiverLabs, 54gene Founder and CEO Dr. Abasi Ene-Obong commented, "Launching 7RiverLabs is a manifestation of one of the goals 54gene set out to achieve two years ago – to improve diagnostic and treatment outcomes on the continent. With the range of tests 7RiverLabs offers, millions of Africans can begin to take greater control of their health. Our goal with this new diagnostics arm is to ensure that every African has access to our hubs offering advanced laboratory tests without having to pay an exorbitant out-of-pocket fee. Patients will receive speedy results that will guide their physicians in reducing late diagnoses leading to poor chances of survival, improve their treatment options and ultimately their quality of life."
Jude Uzonwanne commented, "7RiverLabs is complementing Government and industry efforts to attain the Nigerian Ministry of Health's mandate towards improved care for the general population. Hundreds of molecular tests will be made available for millions of people at a fraction of the cost of transporting samples overseas thereby helping to increase early disease-detection and screening rates and save lives. This is groundbreaking news for Nigeria; and as we forge trusted partnerships with leading health insurers, hospitals and healthcare professionals, we anticipate that hundreds more jobs will be created in our expansion of services across Africa".
As of 2021, the addressable market for medical tests in Sub-Saharan Africa is currently worth US$10 billion. At present, the majority of molecular tests are sent outside of the continent; investment in this sector will see the market witness an expected average rate of more than 4% growth per annum. This will be directly linked to affordability, accurate diagnoses and lighting quick turnaround times – all of which 7RiverLabs is positioned to deliver not only in Nigeria, but across the continent.
Edukoya Announces $3.5M Pre-seed Led By Target Global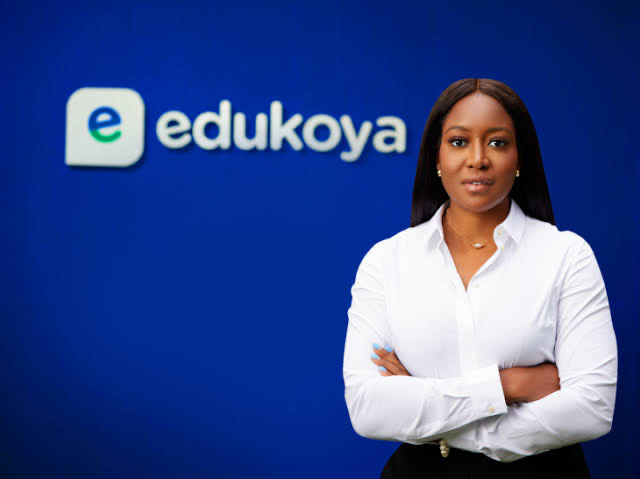 Edukoya, an Africa-focused online learning platform, has raised $3.5 million in a pre-seed round led by Target Global with strategic participation from angel investors including European and African founders such as Shola Akinlade – CEO and co-founder of Paystack (acquired by Stripe), Babs Ogundeyi and Musty Mustapha – founders of Kuda, Brandon Krieg and Ed Robinson – founders of Fintech Stash and Raffael Johnen – CEO of Aux Money among others.
Launched in December 2021, Edukoya is currently operating in beta, with a focus on Nigeria. In its launch week, Edukoya was the 2nd most downloaded education app in Nigeria. The new funds, the largest pre-seed round for an African EdTech platform to date, will enable the transition from beta to live launch in 2022, as well as expansion of the team, the growth of its user base and the building out the technology for Edukoya's learning platform, including support for its Pan African and European developer hubs.
Edukoya empowers learners and their parents to take control of their learning and makes it easier for them to access high quality learning material and expert help. The platform has a range of valuable features targeted at Nigerian secondary school learners including 24/7 Exam Preparation & Homework tutor help, a data driven question bank with step by step solutions and personalised performance tracking systems.
High quality education is expensive and out of reach for millions of African learners. According to data from the World Bank, African households spend 20-25 percent of their annual GDP per capita on education. Edukoya offers a free, supplementary learning platform, as well as subscription packages with premium features, focused on K-12 learning and exam preparation. The learning experience is delivered through a 100 percent online model which promotes self learning and allows learners to save time, save money and get smarter.
Speaking about the new funding, Honey Ogundeyi, Founder and CEO of Edukayo said: "Our vision at Edukoya is to redefine online education for the next generation of Africans. Africa has the fastest-growing school-age population globally, with over 260M students and counting. Our goal is to democratize access and make high quality instruction and content accessible and affordable to every student, regardless of where he or she lives on the continent"
Lina Chong, Investment Director at Target Global, said, `We are delighted to lead this investment and partner with Honey and her impressive team of education technology pioneers. Edukoya's mission to provide better quality to millions of African Students, combined with the team's ability to execute on this ambition, left an immediate impression on myself and the whole team at Target Global. Their business has the potential to unlock learner potential and improve lives across generations".
Edukoya plans to use its pre-seed funds to go from beta to live launch in Nigeria by 2022. It will also accelerate its product and technology as well as expand its online curriculum content coverage and on demand tutoring feature for secondary school learners.