Arnergy Launches Diaspora Initiative For Clean Energy Remittances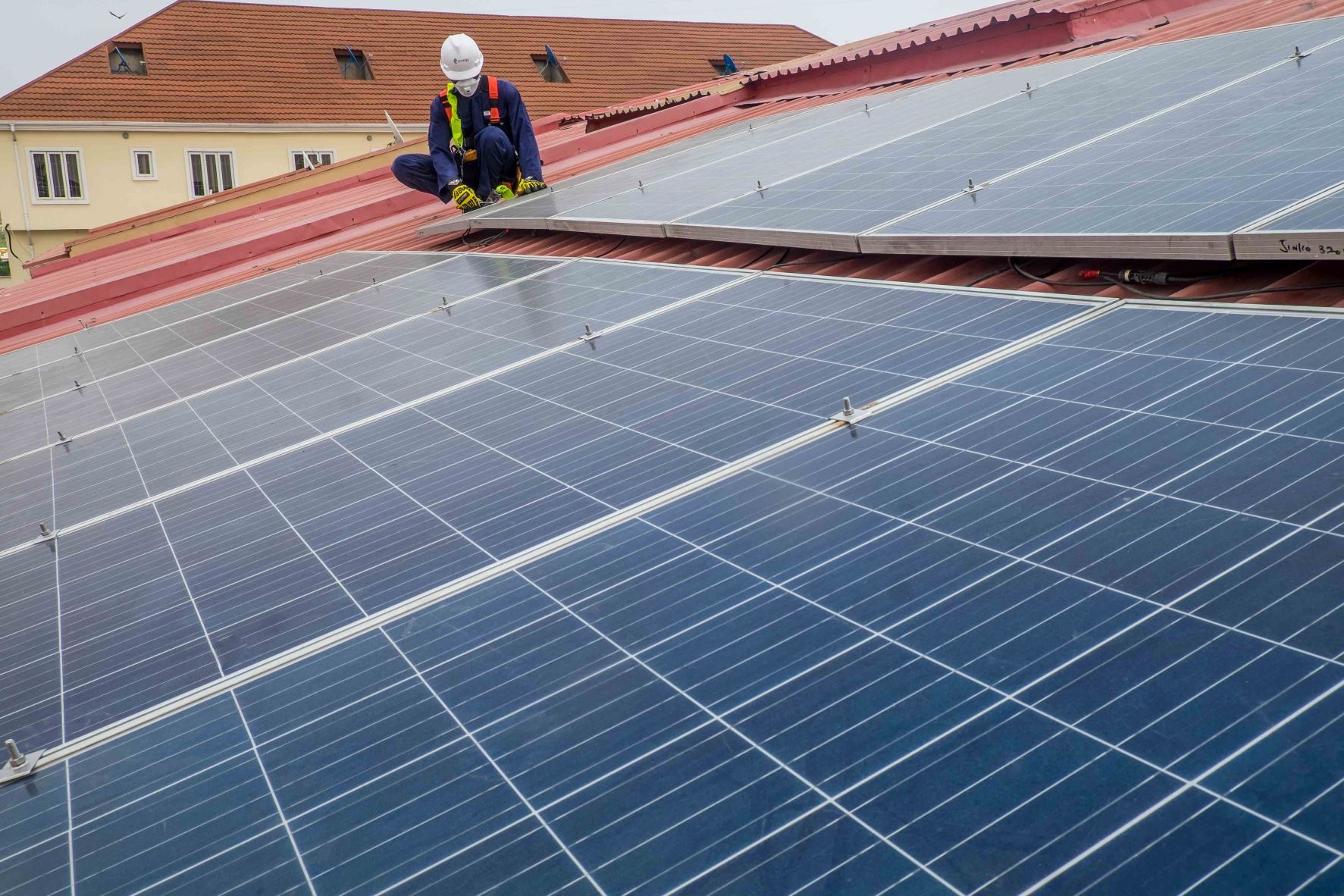 Arnergy, Nigeria's leading distributed utility company delivering solar energy solutions, has today announced the launch of the Diaspora Initiative – a groundbreaking scheme enabling the global Nigerian diaspora to invest in solar energy solutions on behalf of local individuals and businesses.
The first of its kind from an African solar company, the Diaspora Initiative enables Nigerians abroad to purchase off-grid solar panels and storage systems which are installed in households and businesses across Nigeria to deliver a clean and uninterrupted source of electricity.
With Arnergy's tech-enabled solar models marking a major innovation as a sustainable solution to Nigeria's $29bn per-year energy reliability crisis, outright purchases as well as lease-to-own options are now available through Arnergy's partnership with Flutterwave, pioneering a new form of remittances that will significantly address critical energy needs for millions.
As part of the new service, Nigerian diasporans can purchase the full range of Arnergy's distributed utility models, which are powered by lithium-ion based batteries – a sustainable alternative to fossil fuel generators, establishing a more reliable electricity supply through storage solutions and an average 10-year lifespan.
With the company's proprietary remote monitoring technology, SolarBase, Arnergy's customers are also able to monitor and adjust their energy consumption in real-time through the convenience of a mobile (Android & iOS) or web app, establishing a major breakthrough for individuals and businesses seeking greater control over their household and OPEX costs respectively.
Speaking on the launch of the Diaspora Initiative, Femi Adeyemo, CEO and Founder at Arnergy, says "For decades, the huge lack of consistent and affordable energy has held millions of Nigerians back from achieving the best possible economic outcomes, but today, we're empowering diaspora across the globe to drive us closer to a future where energy across the country is 100% renewable, reliable and accessible."
"Now more than ever, we need a direct and sustainable approach to tackling what has consistently been one of Nigeria's most critical challenges not only for the benefit of local Nigerians, but also the health of our planet.
At Arnergy, we firmly believe the answer lies in solar energy and during a time where Nigerians at home are facing a difficult economic period, we're proud to be the first solar company in Africa forging a new path for the diaspora to invest in more accessible solutions for friends and family."
Founded in 2013, Arnergy delivers reliable and sustainable energy services for small, medium and large businesses and residents across Nigeria. Leveraging its local engineering and customer support teams, it is the only African solar company with fully proprietary IoT, power electronics and software architecture that allows remote control of solar assets for retail and commercial users.
The platform boasts a leading portfolio of multinational clients including Heineken, KPMG, Shell, Citibank, 54Gene, Ardova and the Dangote Group and to-date, Arnergy has delivered 3MW+ of installed capacity and 9MWh+ of storage capacity across Nigeria.
In 2019, Arnergy also became the first African distributed energy company to be backed by Bill Gates and Jeff Bezos following its $9mn Series A round led by Breakthrough Energy Ventures with participation from the Norwegian Investment Fund for Developing Countries (Norfund), ElectriFI (EDFI Management Company) and All On.
The launch of Arnergy's Diaspora Initiative coincides with the recent pledge from President Buhari at the COP26 Summit that Nigeria will reach net zero emissions by 2026.
However, the prevalence of diesel fuel generators, which produce an estimated 29mn tonnes worth of CO2 emissions each year, pose a major stumbling block to the new target, leading to a significantly increased level of interest in cleaner and reliable alternatives such as lithium-ion based solutions.
President Buhari Appoints Board & Management of NNPC Limited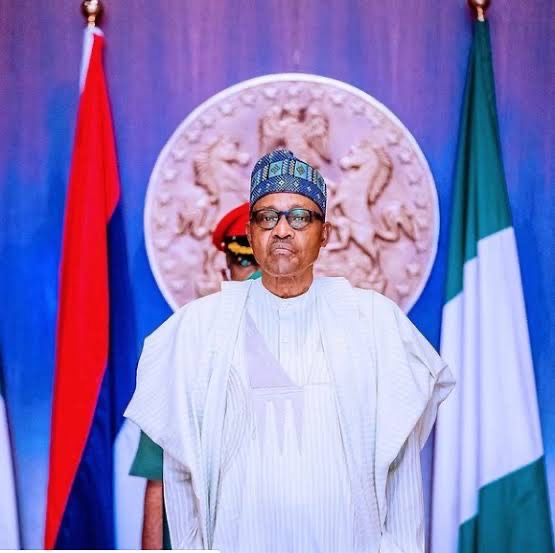 President Muhammadu Buhari has appointed the Board and Management of the Nigerian National Petroleum Company Limited, in accordance with the power vested in him under Section 59(2) of the Petroleum Industry Act 2021.
Chairman of the Board is Senator Margret Chuba Okadigbo (South East), Mele Kolo Kyari, Chief Executive Officer, and Umar I. Ajiya, Chief Financial Officer.
Other Board Members are; Dr Tajudeen Umar (North East), Mrs Lami O. Ahmed (North Central), Mallam Mohammed Lawal (North West), Engr. Henry Obih (South East), Barrister Constance Harry Marshal (South South), and Chief Pius Akinyelure(South West).
The appointments take effect from the date of the incorporation of the NNPC Limited.
The appointments take effect from the date of the incorporation of the NNPC Limited
Also appointed are Executive Commissioners of the Nigerian Upstream Petroleum Regulatory Commission. They are: Dr Nuhu Habib (Kano), Executive Commissioner, Development and Production, Dr Kelechi Onyekachi Ofoegbu (Imo), Executive Commissioner, Economic Regulations and Strategic Planning, Capt. Tonlagha Roland John (Delta), Executive Commissioner, Health, Safety, Environment and Community, and Jide Adeola (Kogi), Executive Commissioner, Corporate Services and Administration.
Earlier appointed are the Board Chairman, CEO, Executive Commissioner, Exploration and Acreage Management, and Executive Commissioner, Finance and Accounts.
New appointees at the Nigerian Midstream and Downstream Petroleum Regulatory Authority are Francis Alabo Ogaree (Rivers), Executive Director, Hydrocarbon Processing, Mustapha Lamorde (Adamawa), Executive Director, Health, Safety, Environment and Community, Mansur Kuliya (Kano), Executive Director, Midstream and Downstream Gas Infrastructure Fund, Bashir Sadiq (Sokoto), Executive Director, Corporate Services and Administration, and Dr Zainab Gobir (Kwara), Executive Director, Economic Regulations and Strategic Planning.
They join the Board Chairman, Executive Director, Downstream Systems, Storage and Retailing Infrastructure, the CEO, and Executive Director, Finance and Accounts, who had earlier been appointed.
For Midstream and Downstream Infrastructure Fund, new Council Members are; Mr Effiong Abia (Akwa Ibom), Bobboi Ahmed (Adamawa), and Engr. Abdullahi Bukar (Katsina).
It will be recalled that President Buhari had last September written the Senate on the administrative structure amendments to the Petroleum Industry Act, which included appointment of Non-Executive Board Members, removal of the Ministries of Petroleum and Finance from the Board of the two new institutions, and appointment of Executive Directors.
NNPC Signs MoU With Nasarawa Government On Gas Supply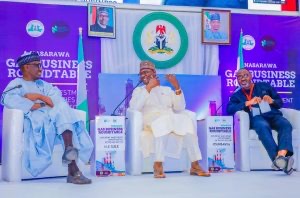 The Nigeria National Petroleum Company Limited (NNPC), and Gas Aggregation Company of Nigeria (GACN) has signed a Memorandum of Understanding (MoU) with Nasarawa State Government for the supply of gas to industries in in the State.
The MoU for the gas supply was signed at the Nasarawa Business Roundtable meeting organized to explore investment opportunities in the gas sector in Lafia, the state capital.
The NNPC Group Managing Director, Malele Kyari, provided concrete evidence of the progress made concerning the AKK pipeline project and emphasized that Nasarawa State is uniquely positioned to maximize value from the AKK pipeline as well as gas-based business opportunities.
Kyari further highlighted and appreciated Mr. President's unwavering commitment to utilizing gas as a major tool to drive economic development.
According to the Managing Director of GACN, Mr. Olalekan Ogunleye, the collaboration between Nasarawa State Government, NNPC Ltd., and GACN has set out a clear framework through which investors and projects in the state would access gas immediately.
He said this would be through Virtual Pipeline Solutions (CNG & LNG) ahead of the completion of the AKK pipeline project.
"This is a major step in the federal government's Gas Utilisation Expansion drive being facilitated vigorously by NNPC and GACN.
"This MoU sets out clear deliverables that are time-bound based on securing gas both on short, medium and long term basis on competitive terms.
"As could be recalled, similar MoUs were signed with Kano and Kaduna States a few months ago, and those engagements have now been progressed to Gas Supply Agreement negotiation stage.
"NNPC Management continues to drive the commercialization of gas resources as a national economic development issue, while GACN and other NNPC subsidiaries like NGMC, NGC have clear cut roles and responsibilities to deliver concrete progress and value," the GACN MD noted.
[OPINION] In Gas-Rich Nigeria, Many Can't Afford Cooking Gas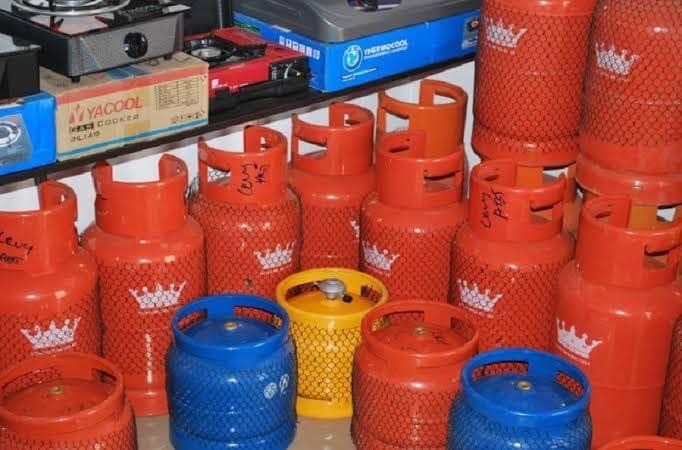 Nigeria has the largest natural gas reserves in Africa, but cooking gas, technically called Liquefied Petroleum Gas, remains a luxury for millions of people in the country.
The country is so rich in gas that some industry stakeholders have likened it to an island of oil sitting on an ocean of gas.
The total gas reserves in the country rose to 206.53 trillion cubic feet as of January 2021 from 203.16tcf a year earlier, according to the Department of Petroleum Resources.
Home to the ninth-biggest gas reserves in the world, Nigeria was the eight-largest exporter of natural gas globally last year, according to Statista.
But today, at least 50 per cent of the cooking gas consumed in the country is IMPORTED, and the price of the fuel has skyrocketed to its highest level on record.
In recent years, many households have had to embrace the use of cooking gas largely because of increased awareness of its benefits and the scarcity of kerosene, a dirty cooking fuel that is harmful to human health.
But the months-long steady increase in the price of cooking gas is now putting the essential commodity beyond the reach of many households.
The price has more than doubled in the past one year, from about N3,200 for refilling a 12.5kg cylinder in September last year to N6,500-N7,000 now.
With the naira plunging to fresh all-time lows in recent days, there appears to be no end in in sight to the increase in cooking gas prices.
The naira sank to 570 against the dollar today at the parallel market from 562/$1 on Wednesday and 528/$1 at the start of this month.
If LPG importers have to source forex at the black market, it means the further depreciation of the naira against the dollar will push up the cost of importing the product into the country, and retail prices will rise further.
Something needs to be done urgently to tackle the shortage of cooking gas supply and the price hike so as to reduce the plight of many Nigerians.
Femi Asu