MTN, Airtel, Mafab, Get Approval From NCC Over 5G Deployment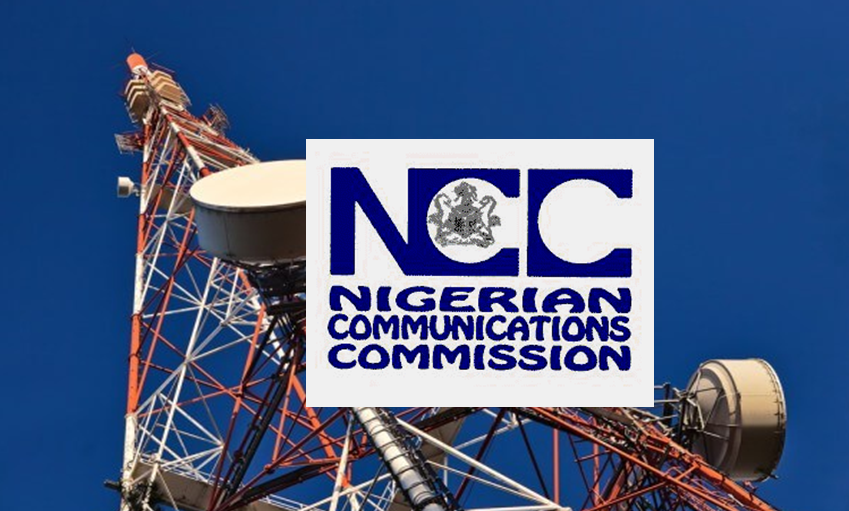 MTN Nigeria Communications Plc, Airtel Networks Ltd and Mafab Communications Ltd., have been announced bidders of the forthcoming 3.5 gigahertz (Ghz) spectrum auction.
Dr Ikechukwu Adinde, Director, Public Affairs, Nigerian Communications Commission (NCC) has announced , said this in a statement on Thursday in Abuja.
Mr Adinde said the license was for the deployment of Fifth generation (5G) networks in the country.
He noted that the qualified bidders met the criteria for participation in the licensing process of 3.5Ghz spectrum, including payment of the stipulated Intention to Bid Deposit (IBD) as outlined in the Information Memorandum (IM).
Mr Adinde said that the mock auction was scheduled for December 10, while the main auction will be held on December 13, both in Abuja.
He said: "The stage is now set for the three companies to participate in the main auction.
"They will also participate in the mandatory mock auction process, which will come as a precursor to the main auction.
"The commission has also reaffirmed the dates for the conduct of both the mock auction and the main auction."
NCC To Revitalise Telecom Special Numbering Service Segment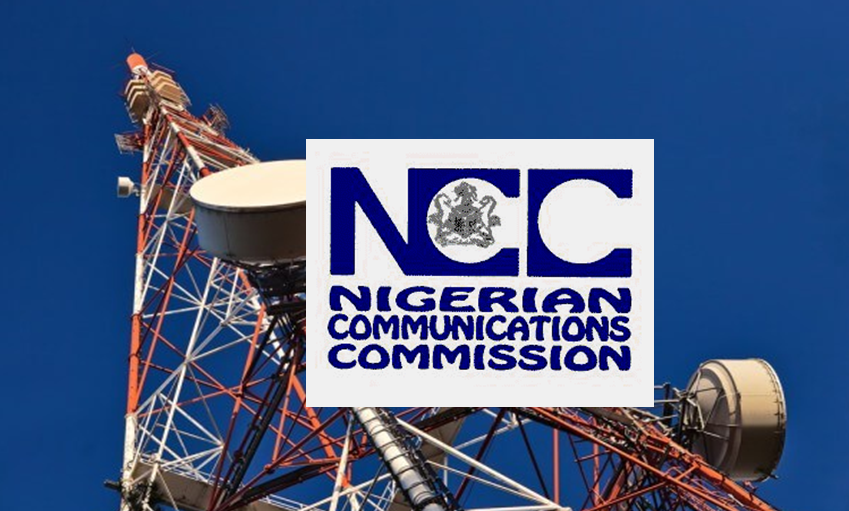 The Nigerian Communications Commission (NCC) is taking a decisive regulatory move to ensure sustainability, profitability and fair competition in the Special Numbering Service (SNS) segment of the nation's telecommunications sector.
This move informed the decision of the Commission to hold a Stakeholders' Forum on the 'Determination of Call Termination Rate for Special Numbering Service Providers in Nigeria. '
The forum, held at the Conference Room, NCC Head Office in Abuja on Tuesday, November 16, 2021, was well attended by representatives of Mobile Network Operators (MNOs), Special Numbering Service (SNS) providers and other stakeholders who participated actively in the discussions.
Addressing the gathering, the Director, Policy, Competition and Economic Analysis at NCC, Yetunde Akinloye, said the meeting was convened following the extensive work of a committee set up by the Commission to look into the issues and complaints emanating from the SNS segment of the telecoms market. A key concern according to her, was the perception of high cost of delivering services to end-users in the SNS segment.
Accordingly, Akinloye stated that, "This meeting is convened to discuss issues pertaining to the special numbering services (SNS) segment of the Nigerian telecommunications market.
Statutorily, the NCC is the custodian and manager of the toll-free and non-toll-free numbers licenses, on behalf of the Federal Government of Nigeria", she said.
She explained that owing to the scarce and finite nature of the numbers in the sector, the NCC, as the regulator, was under obligation to ensure the utilisation of the numbers by the licensees in a way that delivers value to the final consumers and ensures sustainability of the industry.
"The SNS has been in existence for the past 15 years, with some licensees actively engaged in the segment. However, we have noted some observations and complaints from different quarters on the use of these numbers. We have observed, for instance, that there has been no effective utilisation of the numbers" she said.
Akinloye also said the Commission had observed that the uptake of the numbers has been abysmally poor, contrary to NCC's expectation as the sectoral regulator. She stated that NCC has also received complaints from the licensees regarding the perceived high rates aand charges by Mobile Network Operators (MNOs) who are owners of the major infrastructure being used by SNS providers to deliver services to end users.
According to her, based on this, the NCC set up a committee to do a thorough review of the market segment; research similar markets in other jurisdiction for benchmarking; and determine the appropriate call termination rates, through proper investigation, consultation and stakeholder engagements.
She said the Committee had done extensive work in this regard and as part of its rule-making process and regulatory transparency, the NCC has organised the consultative forum "to share outcomes of the Committee's findings with the licensees, discuss the regulatory interventions that need to be taken and get inputs from all MNOs, SNS providers and other relevant stakeholders."
Also speaking during the meeting, Director, Technical Standards and Network Integrity, NCC, Bako Wakil, lamented that the SNS segment of the market has not been fully maximised because of the cost elements involved.
However, Wakil said, if cost can be reduced, there will be greater benefits from economies of scale. "So, there has to be a way of making people use the service more if the price is appropriate. In the last 15 years of introducing SNS providers, there are less than 3,000 people using the service and yet, we have licensed additional number of players in the segment. Therefore, we are looking at profitability, sustainability and vibrancy of the Value-Added Service segment," he said.
Grazac Academy – Training youths on tech skills for free
Learn in-demand technology skills with zero payments. Grazac Academy covers your tuition and upskill you till you land your tech job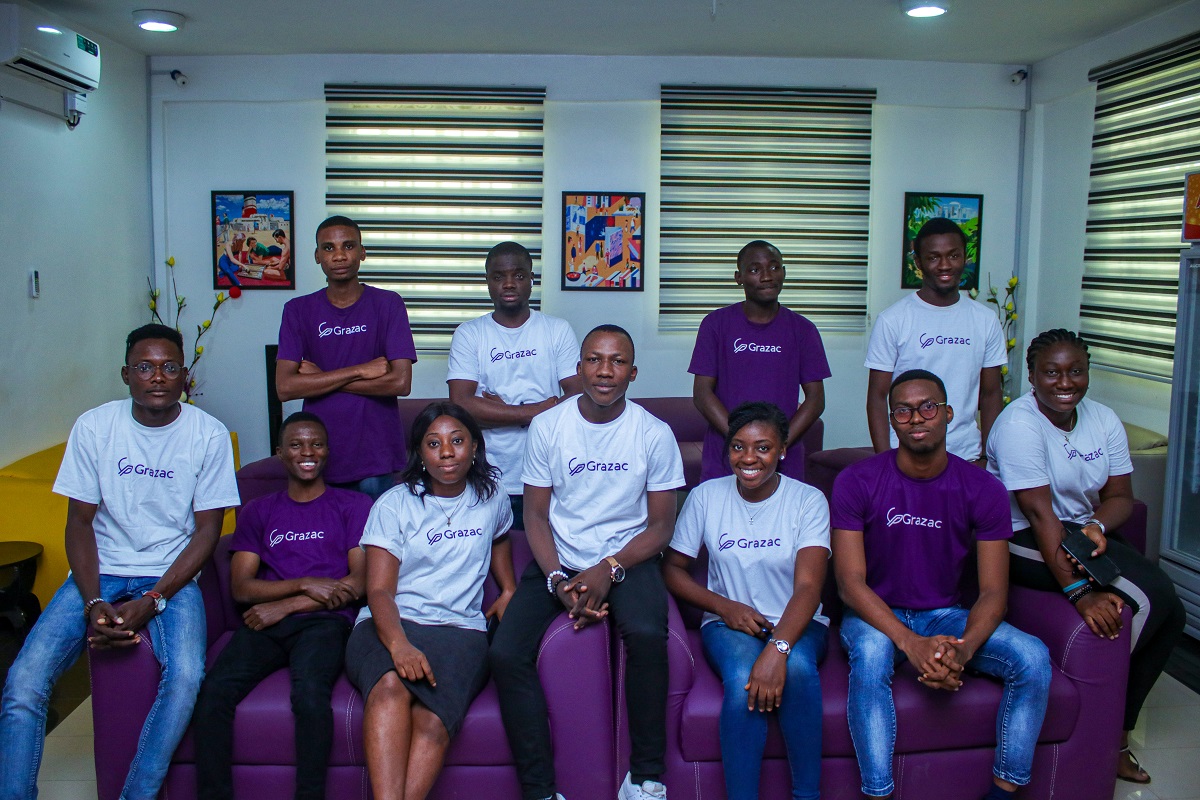 Every day, more people enter the labour market than the number of jobs being created, research has it that job seekers are applying for more than 20 jobs per day.
The era of Covid has hastened the growth of digital companies and at the same time modifying the employment space for youths.
The job space is really going digital and the implication is that digital skill sets are in high demand.
However, it seems that the skills available in the labour market are no match to the requirements of employers.
How is Nigeria's rapidly increasing youth population preparing to take on these new digital job roles? The big question here is "Are Nigeria youths equipped with the skill sets needed in this new era?"
In Nigeria of today, having two degrees doesn't even guarantee employment and this is why we have launched Grazac Academy to help Nigerian youths acquire technology skills and pay nothing until they are hired.
The rate of unemployment is indeed alarming, but we won't also fail to mention that our youths are not prepared for the tiny bits of jobs available. A close analysis of the digital sector shows a huge competency-based skills deficit.
We believe if Africa will rise and if Nigeria will develop, we must not overlook the tech space and our youths. Technological advancement is the inroad to Africa's rising and with Nigeria being the most populous country in Africa with one of the largest populations of youth in the world, developing technology talents will not just boost our GDP but get us ready for the 5th industrial revolution.
ALSO READ
SA e-health startup, Quro Medical, receives investment from Life Healthcare Group
Victor Adeleye, the co-founder and CEO of Grazac Academy, revealed that the reason for making the training free is because the major excuse of Nigerian youths not acquiring skills has been lack of funds and this new model is aimed at connecting at least 500 youths to entry level jobs annually, participants are expected to pay back to the company when they are hired.
Deborah Oladele, the program manager at Grazac Academy also emphasized that "it is not enough to learn a tech skill but it is also important to possess soft skills that will enhance employability and also help participants achieve or retain their dream jobs".
In her statement, Oladele also said participants will not just be provided with certificates that will serve as proof that they are qualified to work in any tech space locally and globally but will also be trained on the essential soft skills to possess in the tech industry and this is what differentiates them from others.
The mode of learning is hybrid and courses ranging from Product Designing, Front-end Web Development, Back-end Web Development and Mobile Application Development have been designed such that no basic knowledge or experience is required to learn.
The training will last for five (5) months and  participants will work on real-life projects during their mandatory internship, which will help them get familiar with encountering and overcoming challenges and also get experienced when they get connected to jobs.
Nigerian youths who are ready to be equipped with the skills and tools needed to kickstart a career in tech should take full advantage of paying no tuition until they get a job. Interested participants are to visit www.grazacacademy.com to get started.
Sophos publishes 2022 Threat Report: What we learned about Ransomware
….In-depth Report Identifies Trends in Ransomware Services, Commodity Malware, Attack Tools, Cryptominers, and More That Are Impacting IT Security, reports SANDRA ANI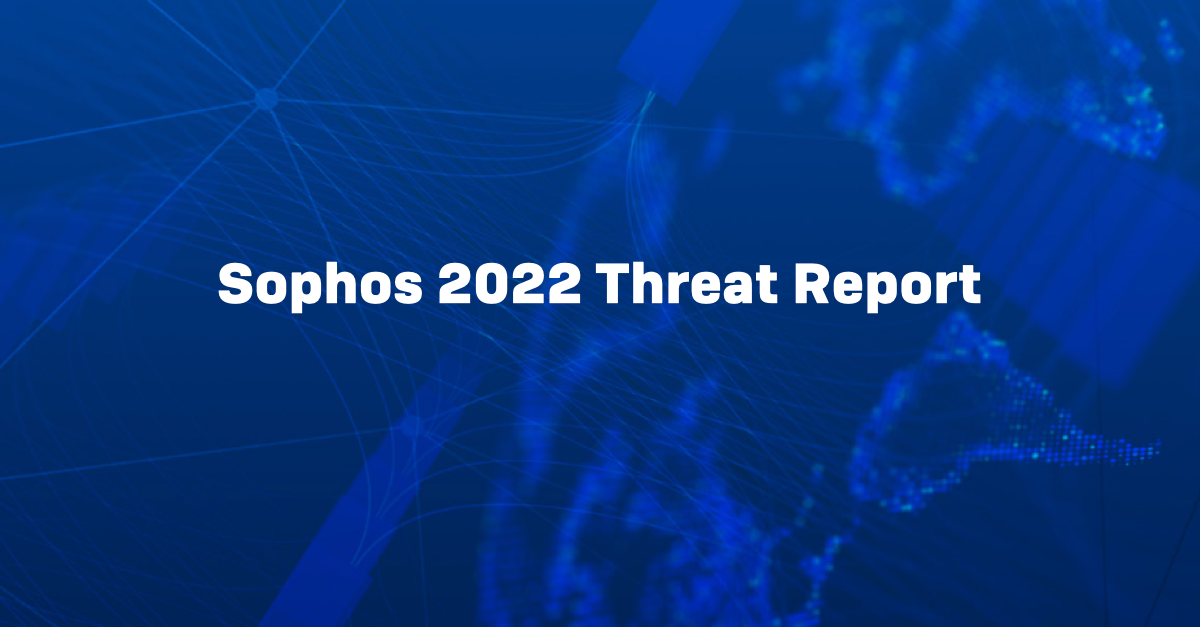 Sophos, a global leader in next-generation cybersecurity, today published the Sophos 2022 Threat Report, which shows how the gravitational force of ransomware's black hole is pulling in other cyberthreats to form one massive, interconnected ransomware delivery system – with significant implications for IT security.
The report, written by SophosLabs security researchers, Sophos Managed Threat Response threat hunters and rapid responders, and the Sophos AI team, provides a unique multi-dimensional perspective on security threats and trends facing organizations in 2022.
The Sophos 2022 Threat Report analyzes the following key trends:
1. Over the coming year, the ransomware landscape will become both more modular and more uniform, with attack "specialists" offering different elements of an attack "as-a-service" and providing playbooks with tools and techniques that enable different adversary groups to implement very similar attacks.
According to Sophos researchers, attacks by single ransomware groups gave way to more ransomware-as-a-service (RaaS) offerings during 2021, with specialist ransomware developers focused on hiring out malicious code and infrastructure to third-party affiliates.
Some of the most high profile ransomware attacks of the year involved RaaS, including an attack against Colonial Pipeline in the U.S. by a DarkSide affiliate.
An affiliate of Conti ransomware leaked the implementation guide provided by the operators, revealing the step-by-step tools and techniques that attackers could use to deploy the ransomware.
Once they have the malware they need, RaaS affiliates and other ransomware operators can turn to Initial Access Brokers and malware delivery platforms to find and target potential victims. This is fueling the second big trend anticipated by Sophos.
2. Established cyberthreats will continue to adapt to distribute and deliver ransomware. These include loaders, droppers and other commodity malware; increasingly advanced, human-operated Initial Access Brokers; spam; and adware. In 2021, Sophos reported on Gootloader operating novel hybrid attacks that combined mass campaigns with careful filtering to pinpoint targets for specific malware bundles.
3. The use of multiple forms of extortion by ransomware attackers to pressure victims into paying the ransom is expected to continue and increase in range and intensity.
In 2021, Sophos incident responders catalogued 10 different types of pressure tactics, from data theft and exposure, to threatening phone calls, distributed denial of service (DDoS) attacks, and more.
4. Cryptocurrency will continue to fuel cybercrimes such as ransomware and malicious cryptomining, and Sophos expects the trend will continue until global cryptocurrencies are better regulated.
During 2021, Sophos researchers uncovered cryptominers such as Lemon Duck and the less common, MrbMiner, taking advantage of the access provided by newly reported vulnerabilities and targets already breached by ransomware operators to install cryptominers on computers and servers.
"Ransomware thrives because of its ability to adapt and innovate," said Chester Wisniewski, principal research scientist at Sophos. "For instance, while RaaS offerings are not new, in previous years their main contribution was to bring ransomware within the reach of lower-skilled or less well-funded attackers. This has changed and, in 2021, RaaS developers are investing their time and energy in creating sophisticated code and determining how best to extract the largest payments from victims, insurance companies, and negotiators. They're now offloading to others the tasks of finding victims, installing and executing the malware, and laundering the pilfered cryptocurrencies. This is distorting the cyberthreat landscape, and common threats, such as loaders, droppers, and Initial Access Brokers that were around and causing disruption well before the ascendancy of ransomware, are being sucked into the seemingly all-consuming 'black hole' that is ransomware.
"It is no longer enough for organizations to assume they're safe by simply monitoring security tools and ensuring they are detecting malicious code. Certain combinations of detections or even warnings are the modern equivalent of a burglar breaking a flower vase while climbing in through the back window. Defenders must investigate alerts, even ones which in the past may have been insignificant, as these common intrusions have blossomed into the foothold necessary to take control of entire networks."
Additional trends Sophos analyzed include:
After the ProxyLogon and ProxyShell vulnerabilities were discovered (and patched) in 2021, the speed at which they were seized upon by attackers was such that Sophos expects to see continued attempts to mass-abuse IT administration tools and exploitable internet facing services by both sophisticated attackers and run-of-the-mill cybercriminals
Sophos also expects cybercriminals to increase their abuse of adversary simulation tools, such as Cobalt Strike Beacons, mimikatz and PowerSploit. Defenders should check every alert relating to abused legitimate tools or combination of tools, just as they would check a malicious detection, as it could indicate the presence of an intruder in the network
In 2021, Sophos researchers detailed a number of new threats targeting Linux systems and  expect to see a growing interest in Linux-based systems during 2022, both in the cloud and on web and virtual servers
Mobile threats and social engineering scams, including Flubot and Joker, are expected to continue and diversify to target both individuals and organizations
The application of artificial intelligence to cybersecurity will continue and accelerate, as powerful machine learning models prove their worth in threat detection and alert prioritization. At the same time, however, adversaries are expected to make increasing use of AI, progressing over the next few years from AI-enabled disinformation campaigns and spoof social media profiles to watering-hole attack web content, phishing emails and more as advanced deepfake video and voice synthesis technologies become available
To learn more about the threat landscape in 2021 and what this means for IT security in 2022, read the full Sophos 2022 Threat Report.