LCCI Predicts Nigeria's Economy To End 2021 At 2.5% Growth Rate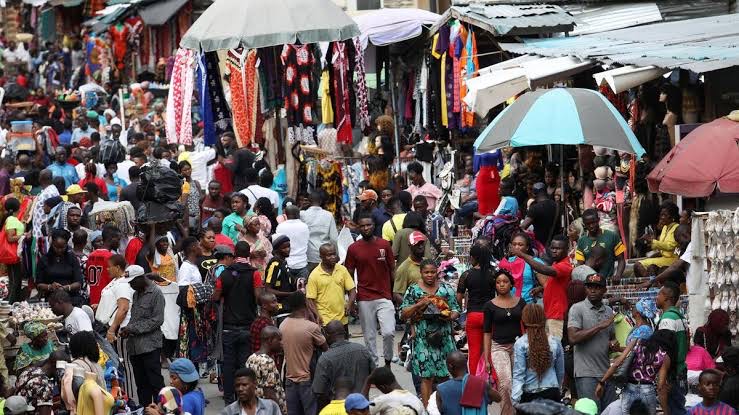 Nigeria's economy will end its current growth rate for the year at 2.5%, the Lagos Chamber of Commerce and Industry (LCCI) has revealed.
This was disclosed by Mrs Toki Mabogunje, President, LCCI, at the 133rd Annual General Meeting (AGM) of the chamber on Thursday in Lagos, according to the News Agency of Nigeria.
The LCCI chief urged that Nigeria's fiscal and monetary sides of the economy should promote growth-enhancing and confidence-building policies that would encourage private capital flows to the economy to achieve the growth, and also a medium-term recovery plan anchored on local productivity, ease of business, attracting private investment, and developing physical and soft infrastructure.
Mabogunje revealed that Nigeria's inflation would be sustained at its double-digit level in the short to medium term due to persistent food supply shocks, foreign exchange illiquidity, higher energy cost, potential removal of fuel subsidy, insecurity and social unrest in the Northern region.
"These structural factors will continue to mount pressure on domestic consumer prices," she said.
She added that despite the non-oil economy growth by 5.4 per cent, insecurity challenges in some parts of the country may cause production to shrink and supply chain to be disrupted.
"Key drivers of the non-oil sector growth were finance and insurance with 23.2 per cent, transport and storage 20.6 per cent, trade with 11.9 per cent, telecommunications 10.9 per cent.
"Others are manufacturing 4.3 per cent, construction 4.1 per cent, real estate 2.3 per cent as well as agriculture 1.2 per cent all year round.
"However, with the worsening security perception about the country, foreign investors are not interested in bringing in Foreign Direct Investments to Nigeria," Mabogunje said.
On the decision of the Monetary Policy Committee of the Central Bank of Nigeria to retain policy parameters, she said that while the CBN has been keen to extend credit to the real economy as a way of supporting the economy, the fact remains that credit provision in recent times has proved ineffective in boosting output growth and stabilising consumer prices.
"This is given the weak pass-through effect of traditional monetary policy instruments on the broader economy.
"A broad-based combination of fiscal and monetary policies is imperative to achieving the twin objective of economic growth and price stability.
"Looking forward, factors such as oil prices, oil production, output growth, inflation, foreign exchange stability, foreign capital inflows, credit to the private sector are expected to influence monetary policy.
"These decisions are decisions in the short to medium term.
"On the fiscal side, we expect to see clear communications and actions on the proposed fuel subsidy removal and how this will ease government's revenue and boost investment in infrastructure," she said
Pastor Bakare In Financial Trouble Because He Tore Bishop Oyedepo's Book On TV – Biodun Fatoyinbo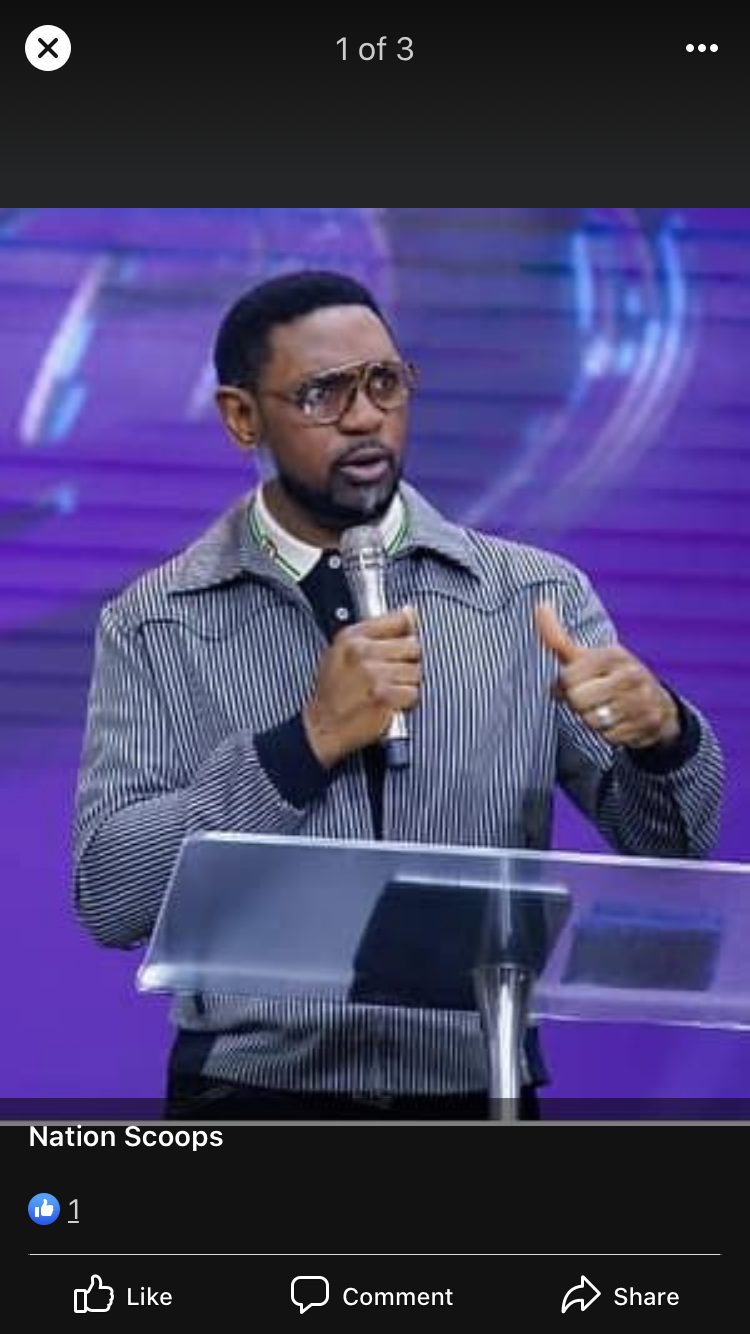 The senior pastor of the Commonwealth of Zion Assembly (COZA), Pastor Biodun Fatoyinbo, has urged his church members to always put God first.
Fatoyinbo, during a recent sermon, said that honouring God and putting him first is the surest way to exponential wealth. He urged his listeners to always pay their tithes and "first fruits".
The preacher also had words for the Citadel Global Community Church (CGCC) general overseer, Pastor Tunde Bakare, over the bank loans he took to build his Lagos megachurch.
Fatoyinbo said that Bakare's act of tearing Bishop David Oyedepo's book could be the reason the CGCC pastor is in financial trouble over his megachurch project.
Bakare, many years ago, tore the book after, according to him, he read a portion in which Oyedepo called anointing oil "God's life in a bottle". Bakare was of the opinion that the claim was heretic and occultic.
But Fatoyinbo suggested that because the book was dealing with the topic of prosperity, tearing it may have taken Bakare far from financial stability.
"Someone tore Bishop Oyedepo's books on prosperity and others on live TV. According to the news, he is now having issues because of N10 billion," Fatoyinbo said without mentioning Bakare's name.
I heard somebody is in trouble for N10 billion.
"Don't let anybody deceive you. The church that they (Oyedepo's church) are building, they already paid N100 billion cash for their building.
"They didn't raise a dime. N100 Billion cash! And that's not completion of the building. By the time they are finished with it, it has not been done on earth. Everybody is struggling to work there because it will be on their CV. It has not been done on earth. Anywhere. America. Anywhere. It has not been done on earth.
"Guys, I'm telling you there is a dimension we need to plunge into and I'm trusting God for sons to believe it.
"We are not teaching you what we are not doing, we are not following cunningly devised fables. It's possible some people have taken advantage of Christians, but this is the truth,"
he said.
Buhari's Daughter, Zahra Slams Culture Of Men Not Crying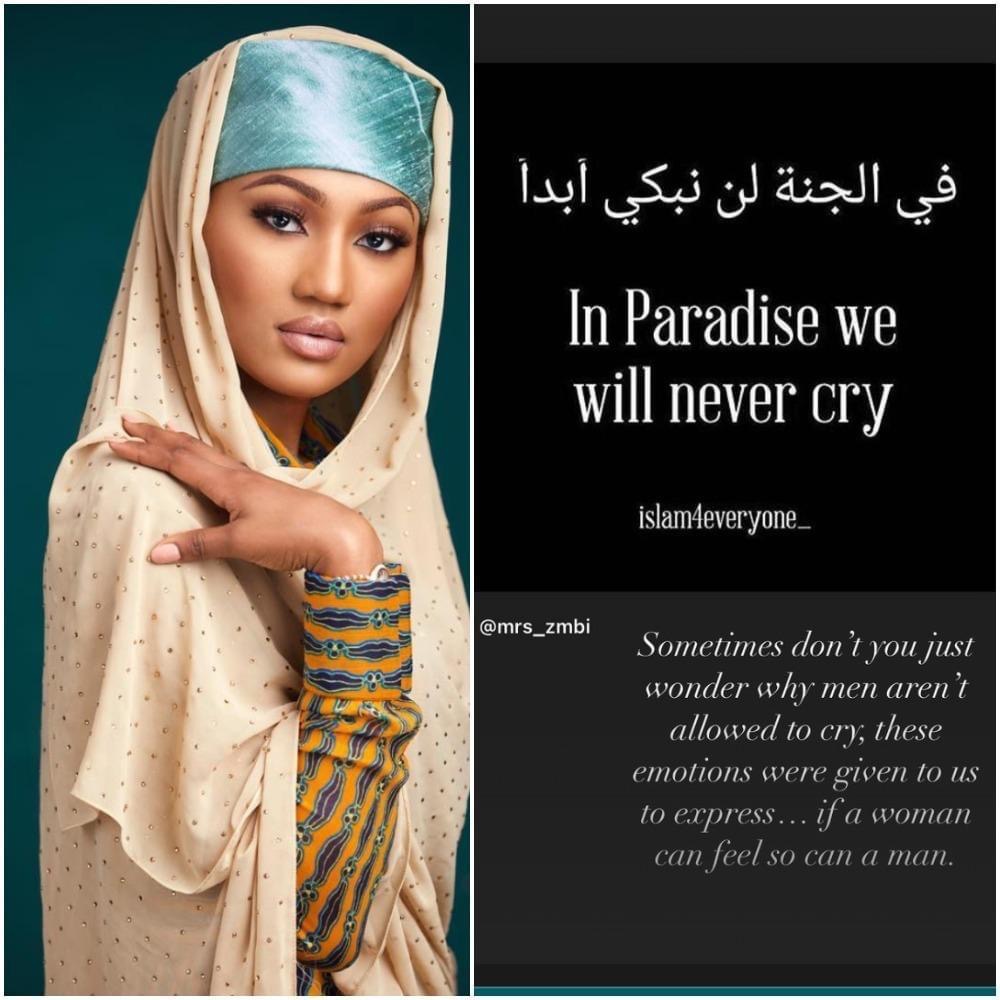 Zahra, the daughter of the President, Muhammadu Buhari has said that as long as men have feelings, they should be able to express them, including crying.
Sharing an Islamic quote, which said, 'In paradise, we will never cry', she added her thoughts, saying, "Sometimes, don't you just wonder why men aren't allowed to cry? These emotions were given to us to express…if a woman can feel, so can a man."
President Buhari Arrives Lagos, Visits Shonekan's Family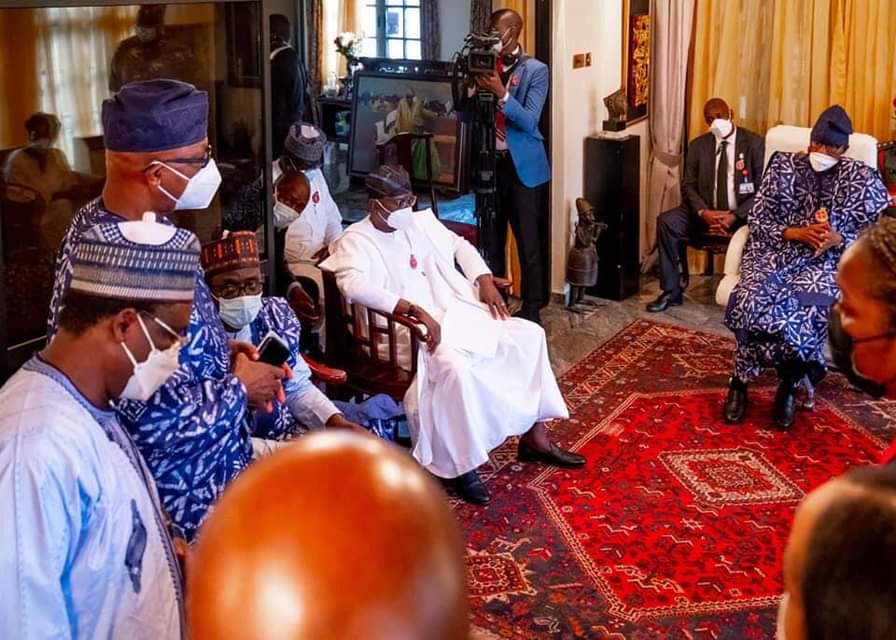 President Muhammadu Buhari, mourned the death of the former head of the Interim National Government, Chief Ernest Shonekan.
President Buhari was accompanied to the Lugard Avenue, Ikoyi's residence of the late Shonekan by Lagos State Governor, Mr. Babajide Sanwo-Olu, his Ogun and Yobe State counterparts, Prince Dapo Abiodun and Mai Mala Buni.
Buhari, who was on a one-day presidential visit to Ogun State to commission some projects by Governor Dapo Abiodun administration, stopped in Lagos on his way to Abuja and spent some time to commiserate with the late Shonekan's family.
He sympathised with the family over the demise of the former Head of the Interim National Government, who died in Lagos on Tuesday at the age of 85.
Shonekan was at the helm of affairs in Nigeria between August 26 and November 17, 1993 after General Babangida stepped aside as military president.
Governor Sanwo-Olu, in a condolence message issued on Wednesday by his Chief Press Secretary, Mr. Gboyega Akosile, described the late Shonekan, as a renowned technocrat, seasoned administrator and passionate leader who served his country meritoriously as a public servant during his short tenure as Number One Citizen in Nigeria.
He said the late elder statesman did his best for the country in contributing to the growth and development of Nigeria.
The Governor also praised Shonekan's contribution to the economy of Nigeria as boardroom guru and employer of labour, especially during his tenure as the Chairman and Managing Director of the United Africa Company.