Afrikrea Secures US$6.2M in pre-Series A Round and Rebrands to "ANKA" to Export Africa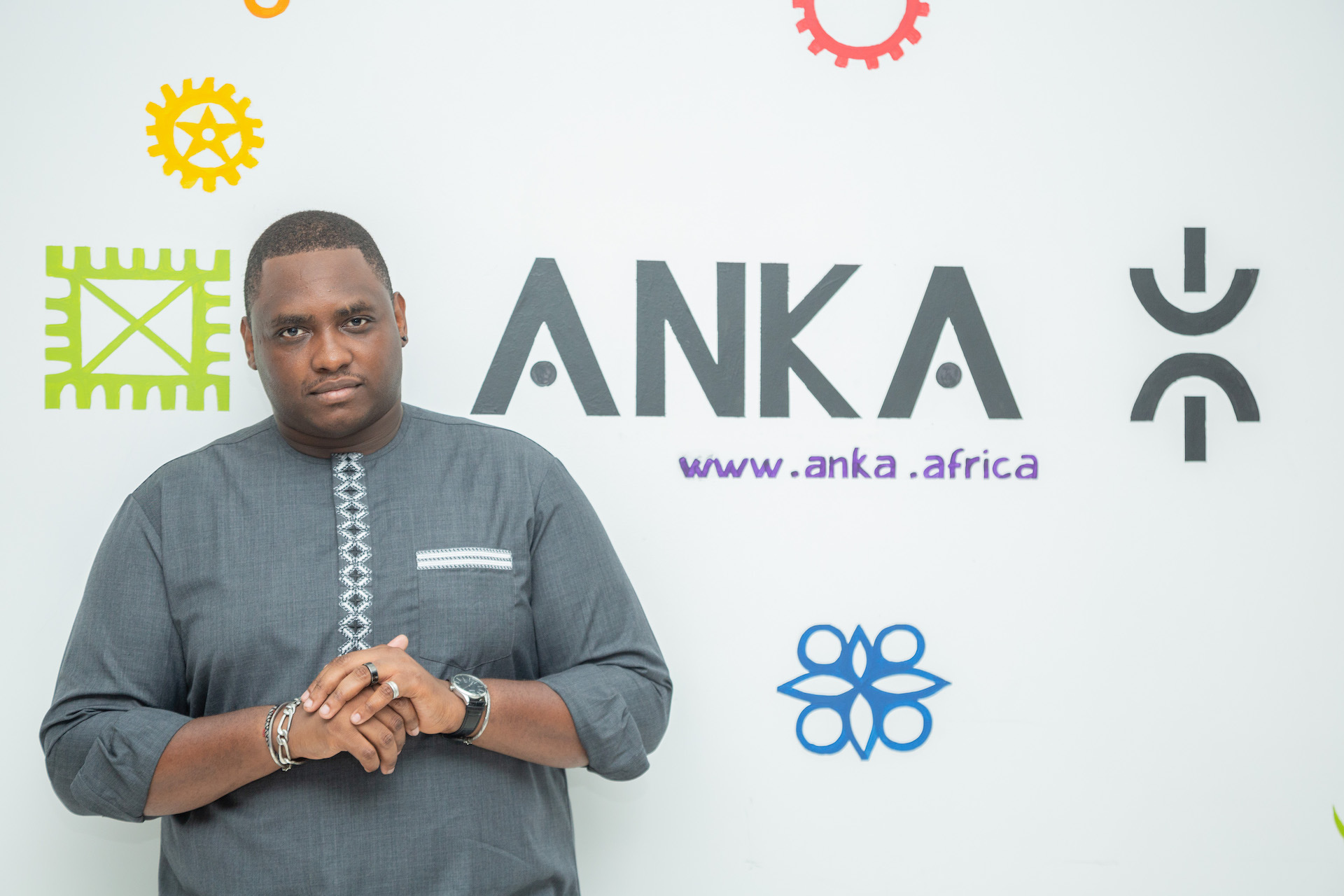 Afrikrea, the e-commerce platform for "all things made of Africa", has announced the successful completion of a US$6.2M pre-Series A round led by Investisseurs & Partenaires and the rebrand to "ANKA", its all-in-one solution for selling anywhere, shipping globally and receiving payments quickly. The new investment includes participation from Alibaba's Executive Vice Chairman Joe Tsai, BESTSELLER Foundation, VestedWorld, Enigmo, Groupe Prunay and Rising Tide Africa. They join existing investors SAVIU Ventures (who is also participating in the round), Lofty Inc, Kepple Africa, Consonance, id4 Ventures and Thierry Petit. The additional funding brings the company's total investment to date to US$8.1M since being founded in 2016.
The new capital raised will be deployed to build out the mobile infrastructure of ANKA's e-commerce SaaS, allowing effortless global access for its retailers, as well as investing in further product development. Funding will also be used to boost talent acquisition across its product, sales and finance teams, while looking to hire more remote developers.
ANKA has grown its retailer base to include sellers from 47 out of 54 African countries and completed over $35M in transactions in 174 countries worldwide. More than 80% are women who have grown their revenue by 50% on average since joining the ANKA community. The platform currently records over 700,000+ visits a month with the majority of customers located in Europe and North America. Now operating as one of several channels under the ANKA umbrella, Afrikrea.com retailers will still have access to the ANKA platform and its expanded services, content and support to drive business growth.
Originally founded as an online marketplace for selling and buying African-inspired clothing, accessories, arts and crafts, Afrikrea recorded 250% y-o-y growth since 2016. In order to better support its sellers and the rapid scaling of the business, ANKA was launched in 2021 as the first of its kind all-in-one SaaS solution to provide a seamless e-commerce service for African micro-retailers. ANKA, (meaning "Ours" in Bambara and Djoula), aims to build an infrastructure dedicated to powering e-commerce for its 13,000+ sellers exporting literally "all things made of Africa" to a global audience.
ANKA operates as an inclusive SaaS allowing sellers to:
Sell via a customised online storefront (like Shopify), linked to sellers' social media platforms and marketplace channels (such as Stripe, Gumroad or PayPal)
Ship globally with verified best rates via leading logistics partner DHL
Receive payments internationally in all currencies, including a free Buy Now Pay Later option, and the ability to withdraw funds through local African payment methods like mobile money
Manage the lifecycle of all transactions with a single omni-channel dashboard.
Sell on the Afrikrea.com marketplace : the world leading platform will now be one of the channels accessible when you use ANKA and continue helping sellers and buyers transact better.
With the company generating more revenue from the addition of these multiple services, the evolution of ANKA as a comprehensive e-commerce platform was imminent. As the company positions itself as an African leader of commerce, the all-inclusive nature of the new name reflects its pan-African reach and expanded scale of operations across the beauty, food, textiles, agricultural and industrial sectors, providing new routes to market and opportunities for thousands of sellers on the continent.
Speaking on the fundraise and rebrand, Moulaye Taboure, CEO and Co-Founder of ANKA said, "We have recorded unprecedented growth since the launch of ANKA last year; since then our subscribers tripled and volume on the newest services has multiplied by 8 just over the last 6 months. As our vision and clients' needs had outgrown the singular purpose of the Afrikrea marketplace, operating under ANKA provides a more holistic description of our mission as a pan-African company. Through the ANKA platform, which integrates every aspect of business, we now serve sellers, not just in fashion, but in what will be a variety of sectors in over 80% of the African countries."
He added, " Instead of trying to get Africans to buy more or spend faster, ANKA will be one the few companies that actually help them earn, own and create, at a global scale. Growth, velocity, volume and "financial inclusion" are all empty words without value creation, distribution and worldwide scale. Most of Africa's development problems will not be solved by just better efficiencies in moving cash, we need to produce, sell and build for the world to matter."
Sebastien Boye, Co-CEO of Investisseurs & Partenaires said, " We are delighted to have led ANKA's funding round. This company is at the heart of IPAE2's investment strategy : a talented and ambitious African founders team, a significant growth and value creation potential and a compelling impact thesis. Indeed, ANKA aims to give micro entrepreneurs in Africa all the tools to access the potentialities of the global ecommerce market. The company has the potential to create a full entrepreneurial ecosystem, around its comprehensive platform. We are very impressed with the growth of ANKA since it launched and are confident in their ability to drive digital and financial inclusion for African entrepreneurs."
ANKA is expanding its fully remote team of 30 on 4 continents and recruiting for a number of roles including product management, sales, finance and remote developers. Available opportunities can be found here: https://anka.breezy.hr/
OnePort 365 Secures $5 million Seed Funding To Digitize Freight Management In Africa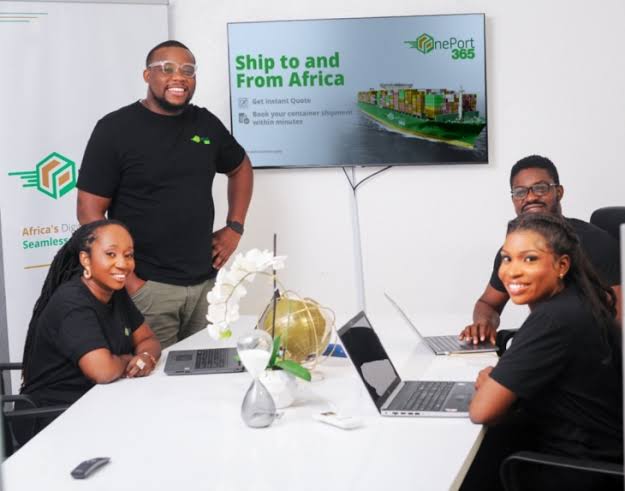 OnePort 365, a digital freight forwarding company that makes it easier to move cargo to, from and within Africa, has raised $5 million in seed funding to drive the end-to-end digitisation of freight management in Africa and support its expansion into new markets across the continent.
The seed funding round was led by Mobility 54 (the Venture Capital arm of Toyota Tsusho and CFAO Group), with participation from SBI Investment, Flexport, ODX, a Singaporean syndicate fund and other strategic angel investors. Samurai Incubate also re-invested after participating in the previous round.
With active operations in Nigeria and Ghana, and ongoing explorations in other markets, OnePort 365 is building an operating system for cross-border trade in Africa, helping traders to manage their freight processes through a digital platform that enables seamless freight forwarding and other value-added services.
With this new funding, OnePort 365 is positioned to further improve efficiency and lower overheads in cross-border trading across the continent, as well as deliver a wide range of new services that will increase profitability across the board.
Africa contributes an increasingly significant amount to global maritime trade, with a reported 12 percent of the 811 million containers handled at ports worldwide. Africa's clearing and forwarding market is also growing, with latest figures suggesting a market size of $4.2 billion and a projected 12.5 percent growth with new services emerging.
However, a wide range of challenges including congestion at ports, difficulty with accessing effective service providers and complex payment systems have resulted in increased costs, inefficiencies and many missed opportunities for traders.
With OnePort 365, traders no longer have to wait up to two weeks to compare the best rates from different service providers. With pre-negotiated rates, they can explore competitive offers on the platform and book freights in 30 seconds or less.
Traders can also connect with shipping and inland transportation vendors and manage the entire process (from booking to payment) on one single platform. Traders get GPS-enabled, real-time visibility of their shipments and they can view all documents relating to the shipment via the platform, eliminating the laborious process of physically retrieving these documents from offices or shipping line centres.
The platform also leverages advancements in payment technology and the Pan-African Payment and Settlement System (PAPSS) to power instant payments.
The platform covers air freight, ocean freight, inland haulage (trucking, barge, and rail), as well as Pay-As-You-Go warehousing, marine insurance, customs brokerage and more. Since OnePort 365 started operations in 2019, it has increased the number of twenty-foot equivalent unit containers (TEUs) by 140 percent and grown its revenue by more than 420 percent.
Commenting on the new funding Hio Sola-Usidame, CEO and founder of OnePort 365 said "we are super excited to have these investors onboard to support our mission to optimize cross-border trading across the continent. With new regulations like the Africa Continental Free Trade Agreement creating the potential for a new era of trade on the continent, we want to make it easier for traders to maximise the opportunity. We believe managing freights should be as easy as booking a flight or ordering a ride-hailing service and we are building the operating system to make this possible."
Takeshi Watanabe, CEO of Mobility 54 Investment SAS said "we are delighted to support Hio and the OnePort 365 team as they embark on the journey of digitizing the end-to-end freight management process in Africa. There is great potential to unlock significant commercial opportunities across the continent by addressing the longstanding challenges that have made it difficult to move freights into and around the continent, and we are confident that OnePort 365 has what it takes to succeed."
Rena Yoneyama, Managing Partner at Samurai Incubate Africa said, "since the first day we joined the company as an investor in 2020, we've believed that this team is the one that could build a cross-border trading platform tailored for the African continent. We're very happy to back OnePort 365 again".
Curacel Unveils Grow, Enabling Any Technology Company To Seamlessly Offer Insurance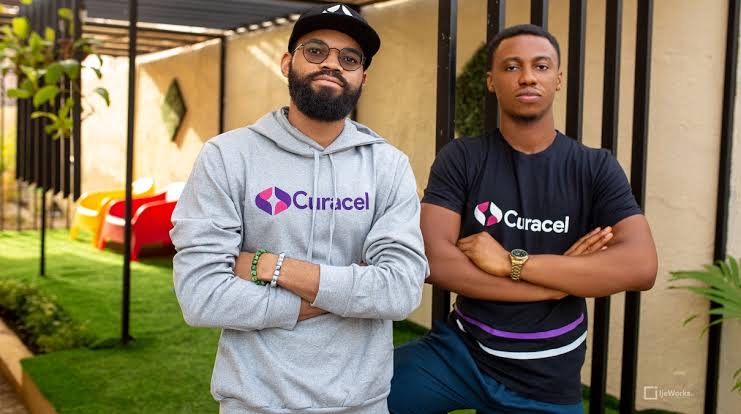 Curacel, the leading African insurance infrastructure startup, has launched Curacel Grow, an embedded insurance product that empowers technology companies to seamlessly offer insurance as part of their existing products and services.
The startup is also part of the Winter 2022 cohort of Silicon Valley's prestigious Y Combinator accelerator, joining the growing list of successful African startups that have participated in and benefitted from the program.
Curacel is launching Grow to support more effective distribution of insurance to millions of Africans through partners like Barter by Flutterwave, Float, Payhippo and other leading technology companies. The startup will also enable seamless embedding of insurance in customer user journeys.
With Curacel Grow, airlines will be able to offer travel insurance to their customers through simple APIs. Automotive dealers will also be able to seamlessly sell insurance to customers as a value-added service. Curacel has built its market leading infrastructure that powers claims and fraud protection for forward thinking insurers like AXA Mansard and Old Mutual, and this expansive network of underwriters enables the distribution of insurance at scale.
Insurance penetration in Africa currently stands at less than 3 percent, with most policies sold offline and manually via brokers and agents.
This cumbersome process makes insurance products expensive and out of reach for many price-sensitive Africans. As a result, market penetration of insurance products in Africa is half of the global average and premiums per capita are 11 times lower than the global average.
The insurance industry in Africa also represents less than one percent of insured catastrophe losses worldwide, although it's home to almost 17 percent of the global population. This suggests that there is significant scope for growth.
With Grow, insurers can accelerate the distribution of their products by taking advantage of Curacel's technology to easily embed insurance within other digital experiences in a more accessible way.
Technology companies can also increase their recurring revenue by offering the protection their consumers need without the hassle of finding integration and negotiating terms with insurers and brokers.
The solution is designed to integrate seamlessly with any technology platform and Curacel's AI-powered infrastructure means claims can be submitted and processed in real time.
Commenting on the new product, Henry Mascot, CEO and co-founder of Curacel, said, "risk protection is a major consideration for Africa's growing middle class. As it becomes easier to access credit and other financial services to enable new experiences, we want to make it easier to protect these experiences and enjoy them with full confidence.
The success of various technology companies over the years has opened the door to many previously underserved people and we want to take advantage of this to accelerate the penetration of much needed insurance products across the continent."
Curacel has a presence in 8 countries across Africa, enabling insurers to connect with digital distribution channels and administer their claims cost-effectively.
TradeDepot Acquires Accra-based Green Lion To Accelerate Expansion Across Ghana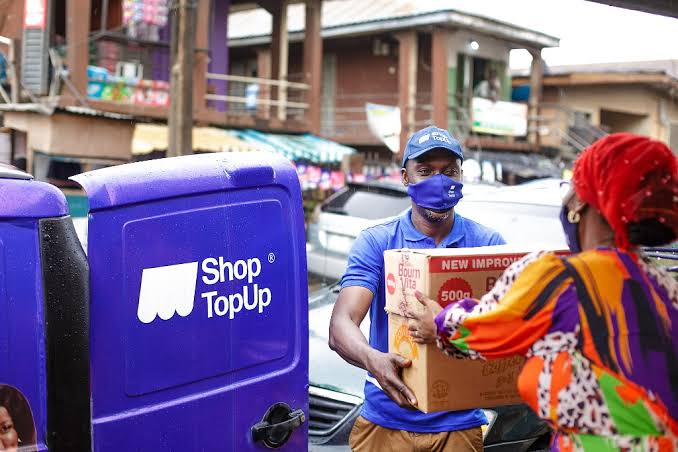 TradeDepot, the leading B2B eCommerce and embedded finance platform in Africa, has announced the acquisition of Green Lion, the biggest and fastest growing B2B eCommerce platform in Ghana, to accelerate the delivery of its services across the country.
Founded in 2018, Green Lion has been committed to revolutionising access to essential goods and services, and enabling digital commerce for neighbourhood retailers in Ghana.
Building on this work, TradeDepot will leverage its data, technology and robust logistics operations to connect more neighbourhood retailers in more Ghanaian cities to suppliers and make financing more accessible and affordable.
Ghana's retail sector is valued at $24.4 billion and is expected to reach $33.16 billion by 2024, with SME retailers accounting for about 90 percent of the market.
TradeDepot already has active operations in Ghana, as well as its operations in Nigeria and South Africa, and this acquisition will expedite the delivery of its game-changing services to more cities to enable increased sales, higher margins and other value-added services for all parties across the retail value chain.
TradeDepot has built a network of leading consumer goods brands and SME retailers across Africa, and created a proprietary risk scoring engine that uses retailers' purchase history, previous repayment performance and other related data points to predict their creditworthiness.
Via its ShopTopUp platform, the company offers a broad range of consumer goods to SME retailers within its network and provides credit lines to enable these retailers to access inventory and pay in instalments as they sell on to their own customers. 
Commenting on the acquisition, Onyekachi Izukanne, CEO and co-founder of TradeDepot, said "Ghana represents a significant market for consumer goods in Africa and we are excited to bring the Green Lion team onboard to drive growth and prosperity for more retailers and distributors in the country.
We look forward to deepening our relationship with the market and working with more partners to maximise the opportunities that abound in Ghana and beyond."
Jorge de Rojas from Green Lion said, "We are delighted to be joining the TradeDepot family and continuing our work to help neighbourhood retailers across Africa thrive. It is an exciting time for B2B ecommerce in Africa and we are thrilled by the opportunity to drive more value in the Ghanaian ecosystem and all over the continent."
TradeDepot will take on all existing Green Lion Africa relationships and assets in Ghana. The Green Lion team will also be joining TradeDepot to support the mission to build the future of retail and make food and supplies more accessible and affordable for even the most remote consumers on the continent.