NBK Capital Partners Mezzanine Fund Provides US$ 10M Financing to Moove, An African Mobility Fintech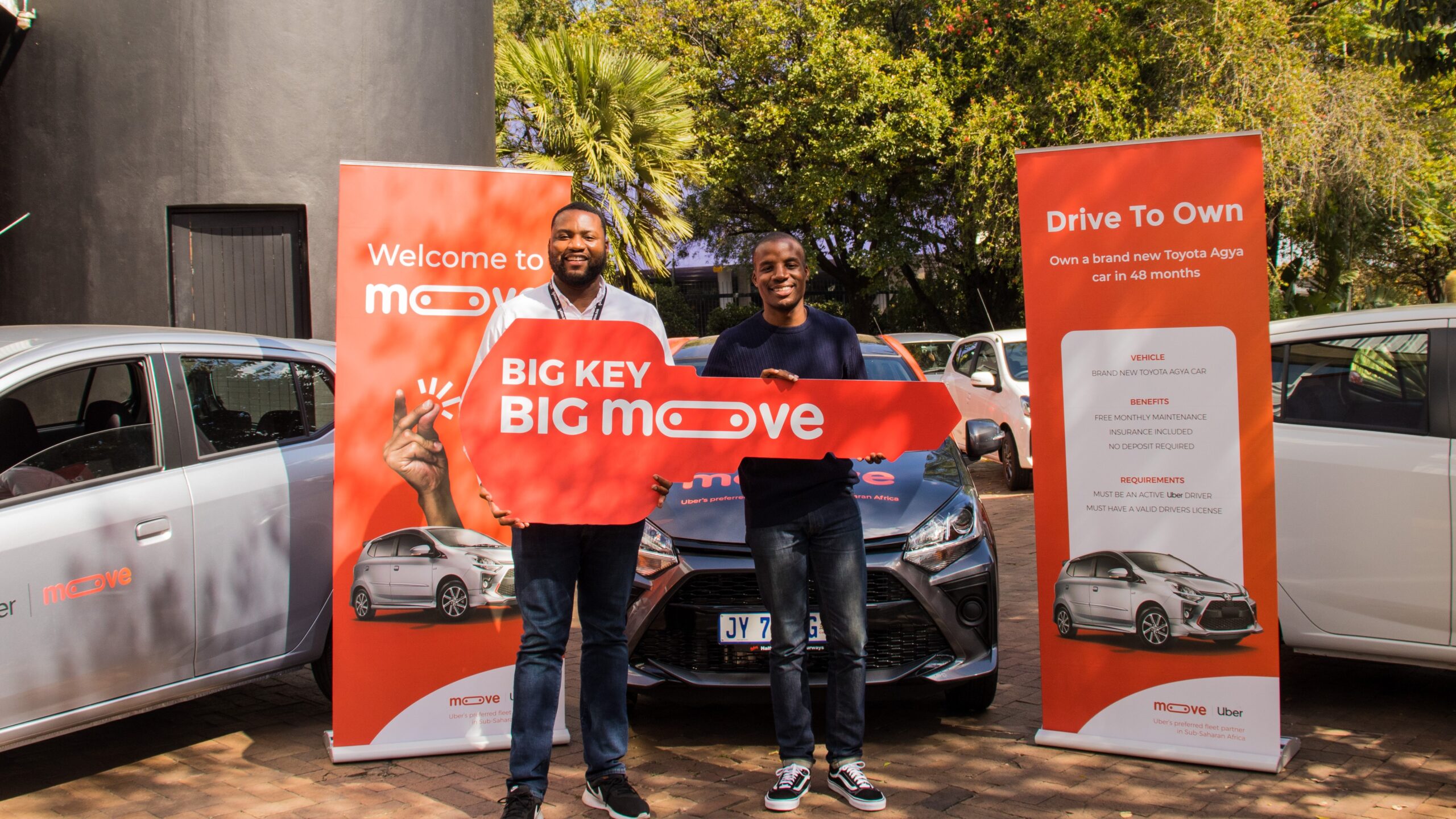 NBK Capital Partners Mezzanine Fund II (the "Fund") announced today that it closed a US$ 10 million financing facility with Uber's exclusive vehicle supply partner in Africa, the mobility fintech Moove. The innovative asset-backed venture debt marks the sixth investment from the Fund advised by NBK Capital Partners.
The growth facility from the Fund will support Moove's expansion in West Africa initially, executives said. Moove is the first investment in Africa by NBK Capital Partners funds, underscoring the opportunity for a platform like Moove to address the continent's vehicle financing gap.
Founded in 2019 by Ladi Delano and Jide Odunsi, Moove is an African mobility fintech that is democratizing vehicle ownership by providing revenue-based vehicle financing to mobility entrepreneurs across Africa.
The two co-founders are British-born Nigerians, educated at the London School of Economics, Oxford University and MIT, who have successfully built three other businesses on the continent prior to founding Moove.
The market opportunity is vast – Africa is home to 1.3 billion people, with 43 per cent in urban areas and growing, and in 2019 had fewer than 900,000 total new vehicle sales compared to 17 million in the U.S.
Moove provides vehicle financing for cars, bikes and lorries to mobility entrepreneurs across the continent through its alternative credit scoring technology and innovative revenue-based financing model and is Uber's exclusive vehicle financing and vehicle supply partner in sub-Saharan Africa. The company currently operates in six cities across Ghana, Nigeria, South Africa, and Kenya, with plans to expand further across the continent.
"We are very excited to partner with Moove on its journey to transform access to credit for millions of people across the African continent," said Yaser Moustafa, Chief Executive Officer of NBK Capital Partners. "The company is driven by strong founders who possess a unique, long-term vision for success, one built on the empowerment of individuals from every socioeconomic class across the region but also a genuine commitment to social and environmental sustainability."
NBK Capital Partners Mezzanine Fund's' financing comes at a fantastic time for our company and is intelligently structured for our use case," said Ladi Delano, Co-Founder and Chief Executive Officer, Moove. "This investment brings our total funding raised to date to US$ 78 million and will fuel our continued growth trajectory as we expand our regional operations to empower more mobility entrepreneurs. We are grateful to be working with a firm that supports our vision to build the first mobility fintech for Africa markets, tackling the problem of lack of access to credit for millions."
Jide Odunsi, Co-Founder and Chief Executive Officer, Moove, commented: "Using our alternative credit-scoring technology and revenue-based model, Moove is empowering more women to access financing and become mobility entrepreneurs. We're committed to ensuring that at least 50 percent of our customers are female, providing them with the tools, services, and flexibility they need to be productive and successful, when previously they have been excluded from more formal means of employment."
Executives added, through year-end December 2021, more than 2 million trips have been made in Moove-financed vehicles since it launched operations in 2020.
Sikander Ahmed, Managing Director and Head of Private Credit at NBK Capital Partners said: "We are proud to support Moove's management at such a vital time in the company's expansion. We believe our flexible financing solutions are the reason why an increasing number of rapidly growing companies have come to rely on us for proven solutions to the many complex financial situations in which they find themselves."
President Mohammadu Buhari declares Old 200 naira note as the only legal tender till April 10th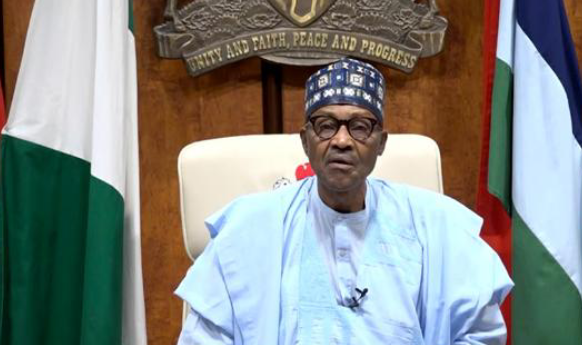 The President, Major General Muhammadu Buhari (retd.) has approved the continuous use of the old N200 as legal tender till April 10.
The President made this known on Thursday morning during an address to Nigerians. He also apologised to Nigerians over the difficulties experienced in accessing the scarce new naira notes.
Speaking to Nigerians, Buhari said, "I am deeply pained and sincerely sympathise with you all over these unintended outcomes. To stem this tide, I have directed the CBN to deploy all legitimate resources and legal needs to ensure that our citizens are adequately educated on the policy , enjoy easy access to cash withdrawal through availability of appropriate amount of currency and availability of currency."
He further added, "To further ease the supply particularly to our citizens, I have given approval to the CBN that the old N200 bank notes be released back into circulation and that it should also be allowed to circulate as legal tender with the new N200, N500, and N1000 bank note for 60 days from Feb 10 till April 10 2023, when the old N200 note ceases to become legal tender."
ICPC arrests Bank manager over wrapped new Naira notes in ATM vault in Osogbo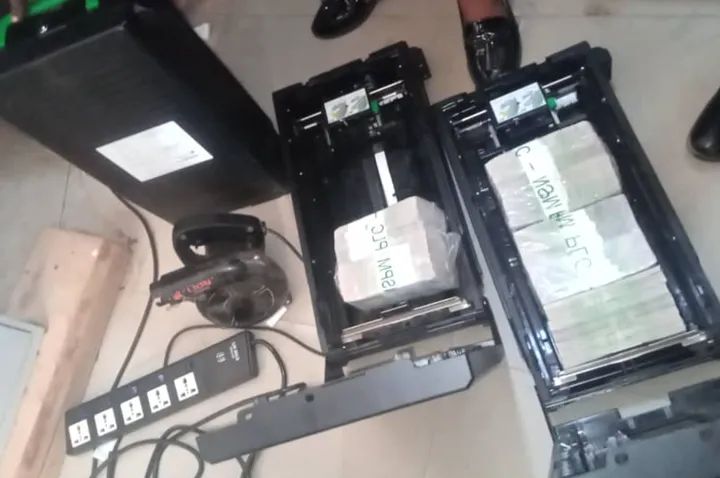 The Independent Corrupt Practices and Other Related Offences Commission has arrested the manager of a bank in Osogbo, Osun State, for loading the bank's automated teller machines with wrapped new Naira notes, thus preventing the machine from being able to dispense the notes.
The ICPC made this known on Twitter page on FridayAccording to the agency, the team directed that the wrapped new Naira notes be properly loaded so that they could be dispensed properly.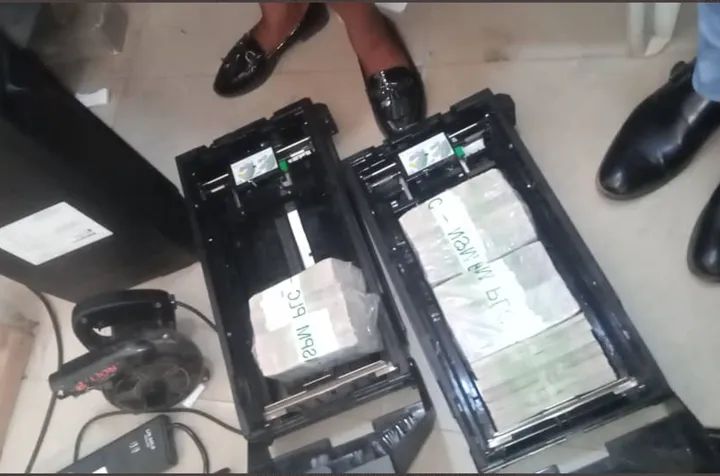 "ICPC Compliance Team in Oshogbo has busted an FCMB in Osogbo, Osun State where some ATMs were loaded with cash with their wrappers unremoved, thus preventing the cash from being dispensed. The Team therefore directed that the wrappers be removed, and the cash loaded properly.
"However, when a follow-up visit was undertaken the following day to ascertain the level of compliance, the team discovered that one of the ATMs was still loaded with the wrappers unremoved. The Operation Manager of the Bank was arrested and taken in for questioning.
READ ALSO: Minister of Finance, Zainab Ahmed Says President Buhari is unhappy with the current hardship caused by the naira redesign
Minister of Finance, Zainab Ahmed Says President Buhari is unhappy with the current hardship caused by the naira redesign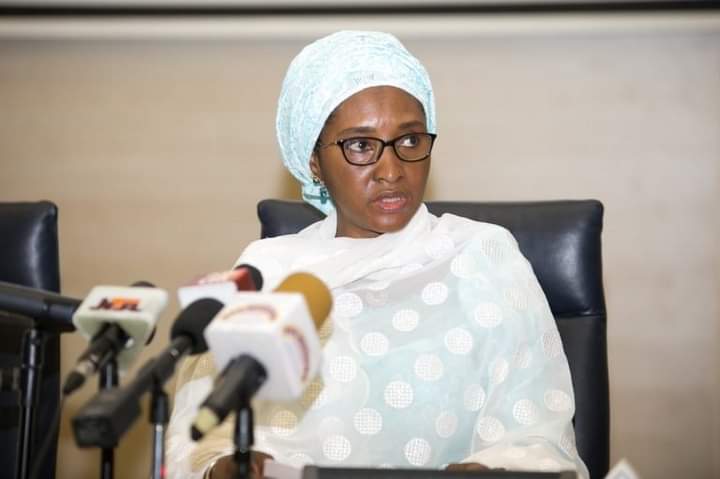 The Minister of Finance, Zainab Ahmed, Has disclosed that President Buhari is unhappy with the hardship Nigerians are facing due to the newly redesigned Naira notes.

She made this known while speaking at the 65th ministerial briefing organized by the Presidential Communications Team in the State House, Abuja, In response to the question on whether the government was not worried about how it's beautiful idea of redesigning the naira was causing untold hardship in the lives of Nigerians, especially in an election year?
Here was her answer"Of course, we are worried. We are not happy that citizens have to queue and struggle at ATMs to be able to get their cash. But this is a temporary situation. Let me just give you an analogy. If you have a wound, for you to be able to heal that wound, you need to be dressed. And sometimes, when you go to the hospital, they put iodine on the wound and it is very painful. It is necessary to do that to be able to get the wound to heal.
So, it's not easy. Mr. President is not happy that citizens are suffering. But we are convinced that it is something that needs to be done at this time and also the Central Bank has been responsive in terms of providing some extension and also further explanation that come the closing date, that it is not all over.
There is still opportunity for citizens as provided for in the CBN Act, Section 20 subsection 3 to actually take the old currency to the central bank for redemption. So, it's not all over. But the positive side of it is that there is a lot of currency that has been mopped up by this operation.
And it means it has achieved a good level of success, but the only sore point is the pain that it has caused to citizens which is regrettable, but which is also very transient and temporary and the bulk is continuing to address" she said
We hope the Government does something to salvage this present situation.
READ ALSO: New Update on CBN policy for new Naira notes dispensation and old Naira notes submition to Banks