Pension: Lagos Government Dollout N1.4bn To 222 Retirees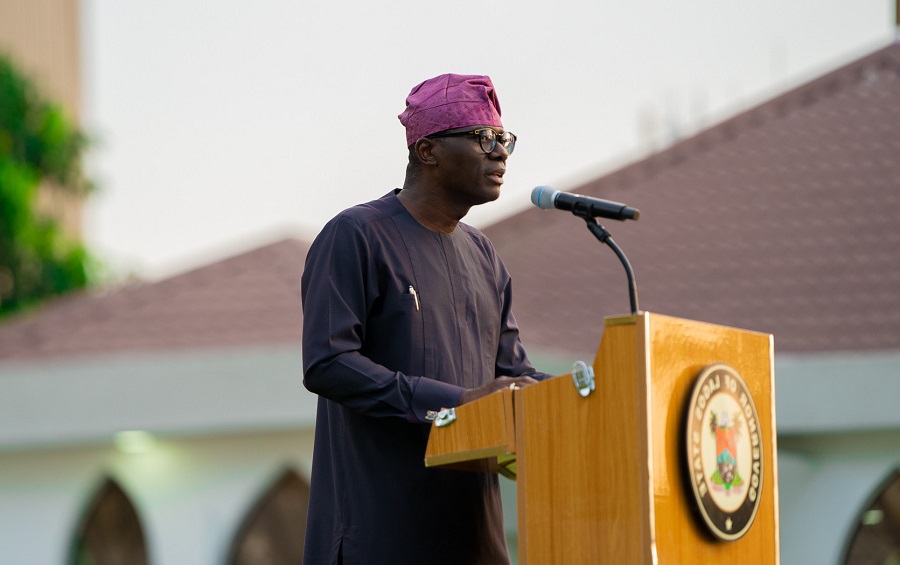 The Lagos State Government has said it paid N1.04bn pension to 222 retirees in the state in February.
The Director-General, LASPEC, Babalola Obilana, disclosed this during the 91st batch retirement bond certificate presentation ceremony in Lagos on Friday.
"Today (Friday), the present administration of Governor Babajide Sanwo-Olu will be presenting another set of 222 retirees with a sum of N1.043bn, being their past service benefits prior to the commencement of the Contributory Pension Scheme in 2007," he said.
He said despite the numerous local and global challenges, the state government had made continuous monthly payments a priority to ensure retirees access their retirement benefits as soon as possible.
He said LASPEC also constantly reviewed its business processes to ensure first-class service delivery to its retirees and accomplish the state's goal of the immediate payment of pension entitlements upon retirement from the public service.
Obilana said the state government, in recognition of its dedicated workforce, had consistently prioritised pension contributions in the annual state budget.
Blockchain Technology Will Redefine Company of the Future, Says CTO of Digital Encode
Dr. Akindeinde also received "AfriTECH Blockchain Technology Mastery Personality Award 2022".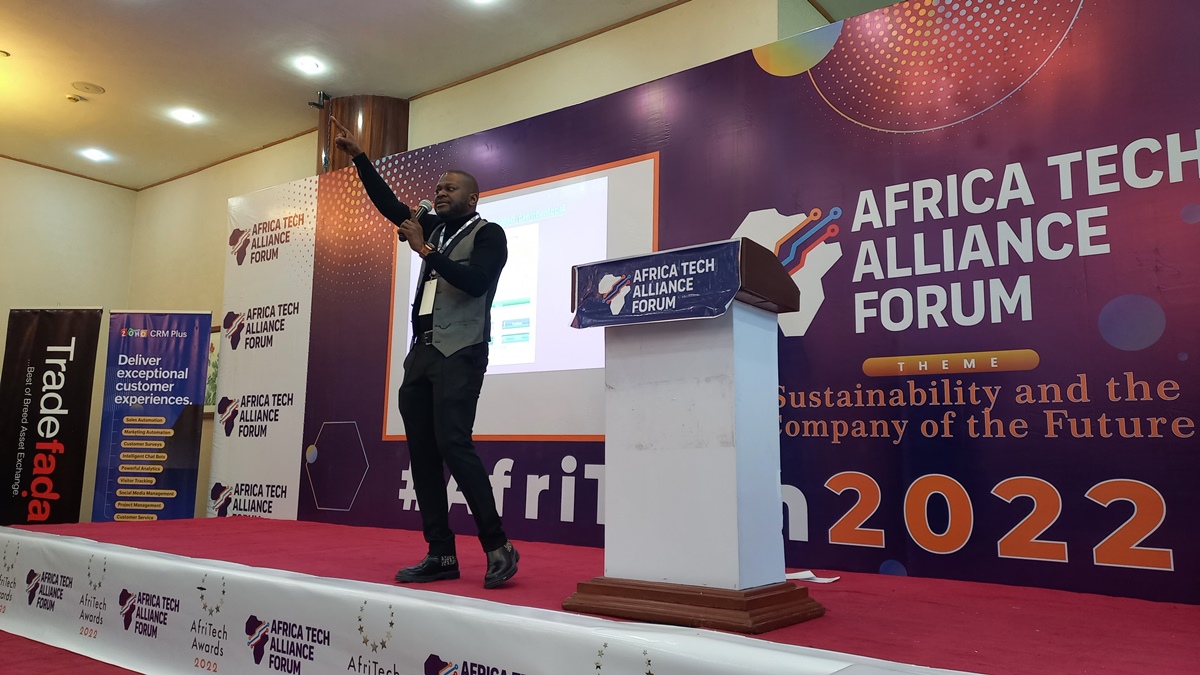 Dr. Oluseyi Akindehinde, the Co-founder and Chief Technical Officer (CTO) of Digital Encode Limited, has identified blockchain technology and the mobile phone as going to be fundamental to the company of the future.
Making a presentation at the just concluded Africa Tech Alliance Forum, otherwise known as AfriTECH 2.0, held in Lagos, recently, Akindehinde said that with the coming of the 5G technology, it is expected that the company of the future has to provide services along those lines.
The cybersecurity expert however, argued that it is doubtful that humans will completely live their lives using such tools as the mobile phone and the internet without any other thing explaining why he titled the presentation "Web 3.0, Blockchain and a decentralized digital identity."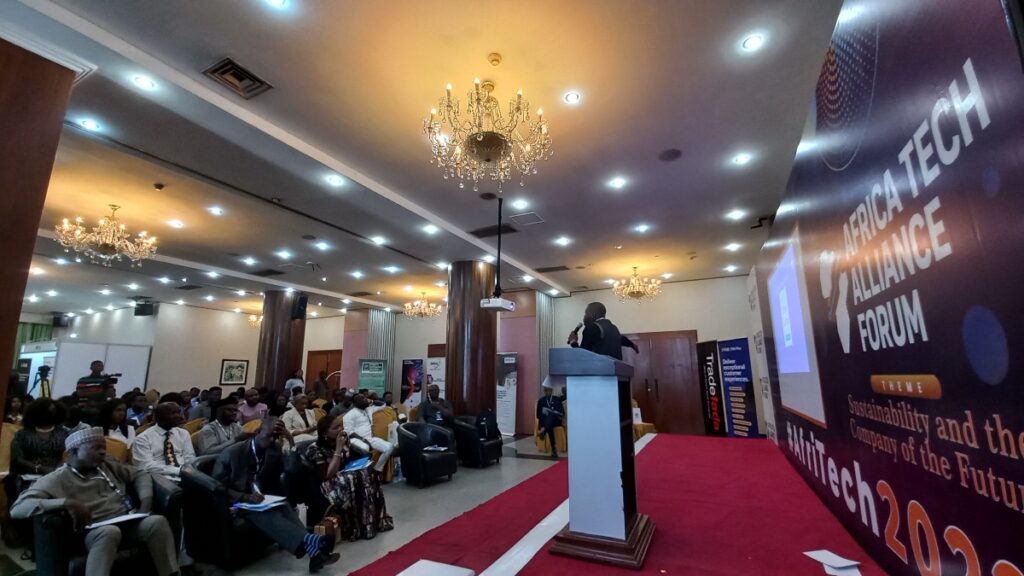 According to Akindehinde, "Blockchain is actually three things. Blockchain is a protocol, like when you have an email, for instance. Email has an organized protocol; it is called SMTP. Blockchain is also a protocol.
"Number two, why do you have a protocol? It presupposes that there is a network; there are servers that host the email. The last thing about blockchain is that it is software. That means you have the SMTP, the servers, and the software.
"When we talk about blockchain in this part of the world, it is usually an anonymous cryptocurrency. Cryptocurrency is just the work of four quadrants which are fungible, non-fungible, transferable, and non-transferable.
"Cryptocurrency is fungible and transferable. When we talk about it being fungible, if I bring out a thousand naira note for instance, you can bring yours, and we exchange it; it doesn't matter. The problem with a physical asset like that is that we can only make that transaction when we are in the same space," he further disclosed.
While explaining the difference between electronic transaction and digital transaction, Akindehinde stated that what people often do online is electronic because there is somebody in the middle granting access.
"When you log onto your bank mobile app and you make a transaction from bank A to bank B, what you are doing is transferring messages; it's like email. When you take your ATM card to an ATM, what you are doing is that you are delegating control of that transfer to that man in the middle which is your bank.
"This brings out two things: The concept of ownership and the concept of control. So, when you are doing that electronic transaction, you do not own that transaction, you are only in control of it. If the network goes down, you can no longer do that transaction.
"Your university degree for instance, is an asset to you, it's unique to you; it's non-transferrable. Unlike money you can exchange with another person, you cannot exchange your certificate with another person.
"Why can't we, therefore, have a digital driver's license or a digital passport, or a digital identity management system? Why are we still carrying plastics? That is why there is the need to power a digital economy through decentralized identities.
"We all have BVNs and NINs, why can't I be authenticated with my NIN for instance, and I sign in and go? When you are online and you go and authenticate to your bank, by putting your username and password, your bank is not authenticating to you," he said.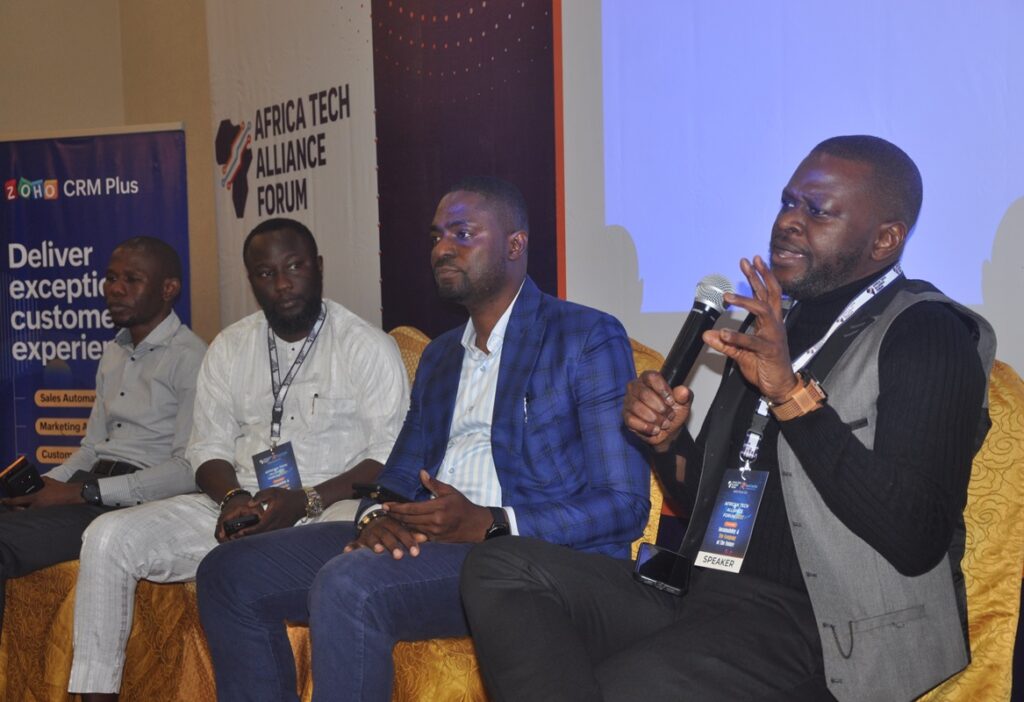 On the difference between Web 2 and Web 3, the Digital Encode CTO said that "Web 2 simply means that something is entirely online. I can't use what is online in the physical world. For instance, if you have Gmail, Google Authentication or Microsoft, you can only use it on Google. The authentication resides on the server of the bank. That is the entire concept of Web 2.
"Web 3.0 on the other hand simply means that instead of having all the things stored on a centralized internet, you now have the data in your control; you are the owner, and you are in control of it. And that is why we have what is called a self-solving identity system."
Dr. Akindeinde also received "AfriTECH Blockchain Technology Mastery Personality Award 2022".
The newly unveiled Naira Notes have been met with so much disappointment & dissatisfaction from Citizens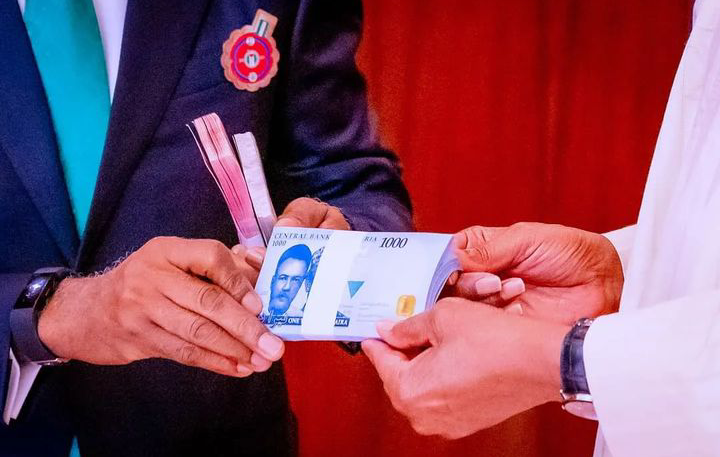 Just like the Central Bank of Nigeria disclosed the remaking of the naira notes some months back, Citizens have been anxiously waiting to see the new designs that will surface.
The Central Bank of Nigeria stated that one of the reasons they were taking that step, Was to catch citizens who were hoarding stash of cash illegally. So bank deposits were monitored during the process as the new redesigned currencies were to be in circulation from January 2023.
However, though their plans were working quite well and the new naira notes has just been Unveiled by President Mohammadu Buhari, The new currencies which comprised of 200, 500 and 1000 naira notes was short of expectation as a lot of citizens were not happy about what they saw.
Instead of new designs, The currencies were just given new colours which looked immature based on many citizen's judgement.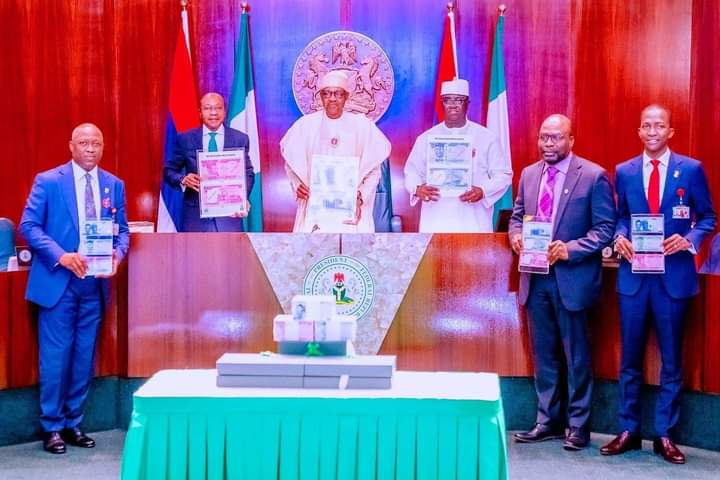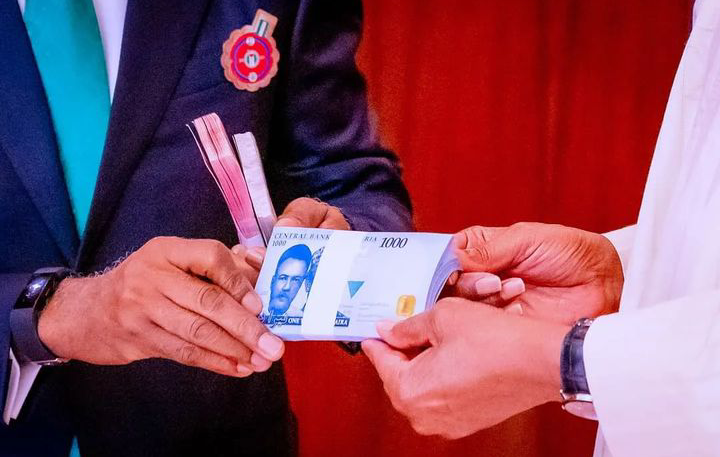 Still faced with the disappointment, A Citizen took it upon himself to Challenge the Central Bank of Nigeria on what a redesigned currency should look like. He made a design of 500 naira note using Photoshop, People couldn't help but gush over his beautiful design.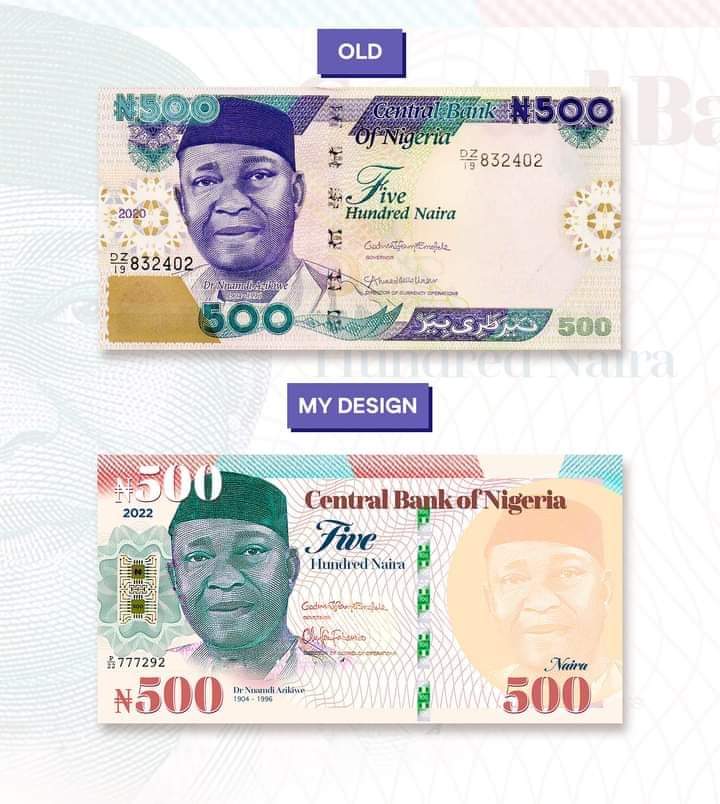 Many Citizens say they still prefer the Old currencies to the new.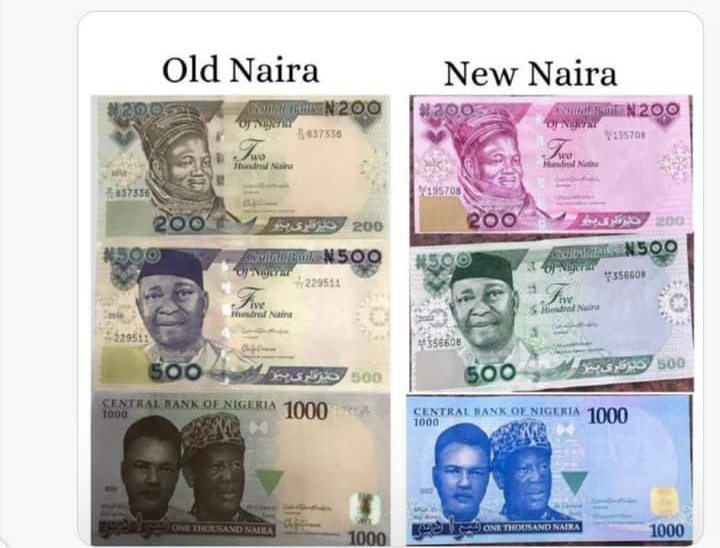 READ ALSO: No Administration Has Done What I've Done For Nigerian Businesses – Buhari
Four Nigerian Banks Fined N800m For Violating Crypto Policy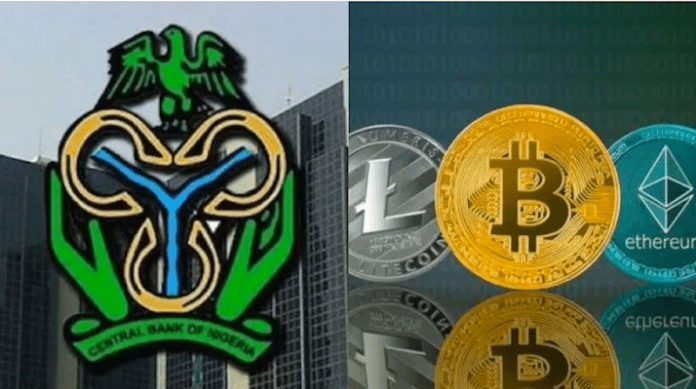 Four Nigerians banks have been fined for flouting directive on cryptocurrency transactions, the Central Bank of Nigeria has said.
Grassroots.ng had reported in February 2021when the CBN ordered that all banks to close accounts of anyone who transacts in cryptocurrency.
According to the CBN, dealing in cryptocurrency or facilitating payments for cryptocurrency exchanges is prohibited.
In a report by Bloomberg on Wednesday, the CBN has now fined at least four banks for failing to comply with that regulation.
The banks include Stanbic IBTC Bank, Access Bank, United Bank for Africa and Fidelity Bank.
Stanbic Bank, according to the report was fined N200 million for two accounts alleged to have been used for crypto accounts.
Access Bank was fined N500 million for failure to close customers' crypto accounts; UBA was fined N100 million and Fidelity Bank was fined N14.3 million.
Stanbic IBTC told Bloomberg that it had followed the CBN directive but that some transactions may have passed through its system undetected.
Nigeria, according to Paxful, a Bitcoin marketplace, accounts for the largest volume of cryptocurrency transactions outside the U.S.