Four Nigerian Banks Fined N800m For Violating Crypto Policy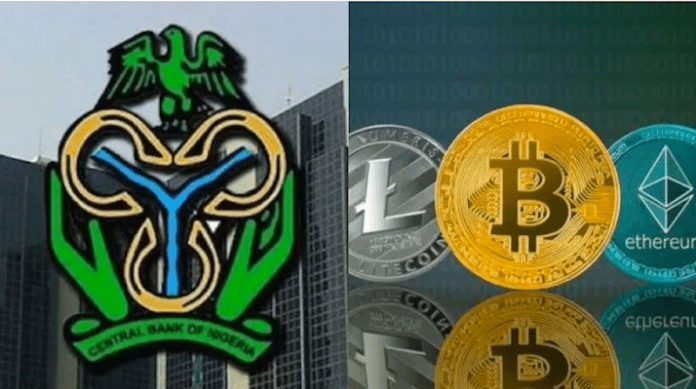 Four Nigerians banks have been fined for flouting directive on cryptocurrency transactions, the Central Bank of Nigeria has said.
Grassroots.ng had reported in February 2021when the CBN ordered that all banks to close accounts of anyone who transacts in cryptocurrency.
According to the CBN, dealing in cryptocurrency or facilitating payments for cryptocurrency exchanges is prohibited.
In a report by Bloomberg on Wednesday, the CBN has now fined at least four banks for failing to comply with that regulation.
The banks include Stanbic IBTC Bank, Access Bank, United Bank for Africa and Fidelity Bank.
Stanbic Bank, according to the report was fined N200 million for two accounts alleged to have been used for crypto accounts.
Access Bank was fined N500 million for failure to close customers' crypto accounts; UBA was fined N100 million and Fidelity Bank was fined N14.3 million.
Stanbic IBTC told Bloomberg that it had followed the CBN directive but that some transactions may have passed through its system undetected.
Nigeria, according to Paxful, a Bitcoin marketplace, accounts for the largest volume of cryptocurrency transactions outside the U.S.
Pension: Lagos Government Dollout N1.4bn To 222 Retirees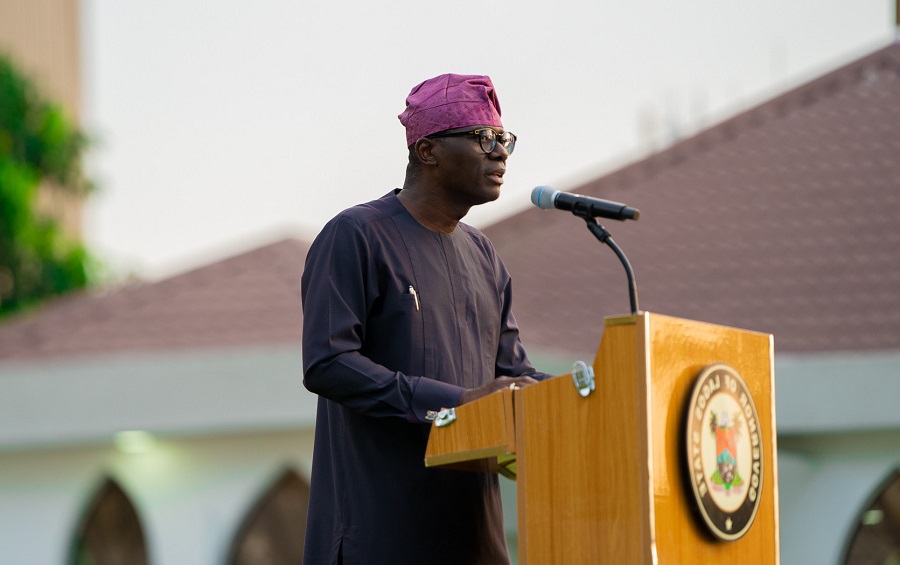 The Lagos State Government has said it paid N1.04bn pension to 222 retirees in the state in February.
The Director-General, LASPEC, Babalola Obilana, disclosed this during the 91st batch retirement bond certificate presentation ceremony in Lagos on Friday.
"Today (Friday), the present administration of Governor Babajide Sanwo-Olu will be presenting another set of 222 retirees with a sum of N1.043bn, being their past service benefits prior to the commencement of the Contributory Pension Scheme in 2007," he said.
He said despite the numerous local and global challenges, the state government had made continuous monthly payments a priority to ensure retirees access their retirement benefits as soon as possible.
He said LASPEC also constantly reviewed its business processes to ensure first-class service delivery to its retirees and accomplish the state's goal of the immediate payment of pension entitlements upon retirement from the public service.
Obilana said the state government, in recognition of its dedicated workforce, had consistently prioritised pension contributions in the annual state budget.
NBK Capital Partners Mezzanine Fund Provides US$ 10M Financing to Moove, An African Mobility Fintech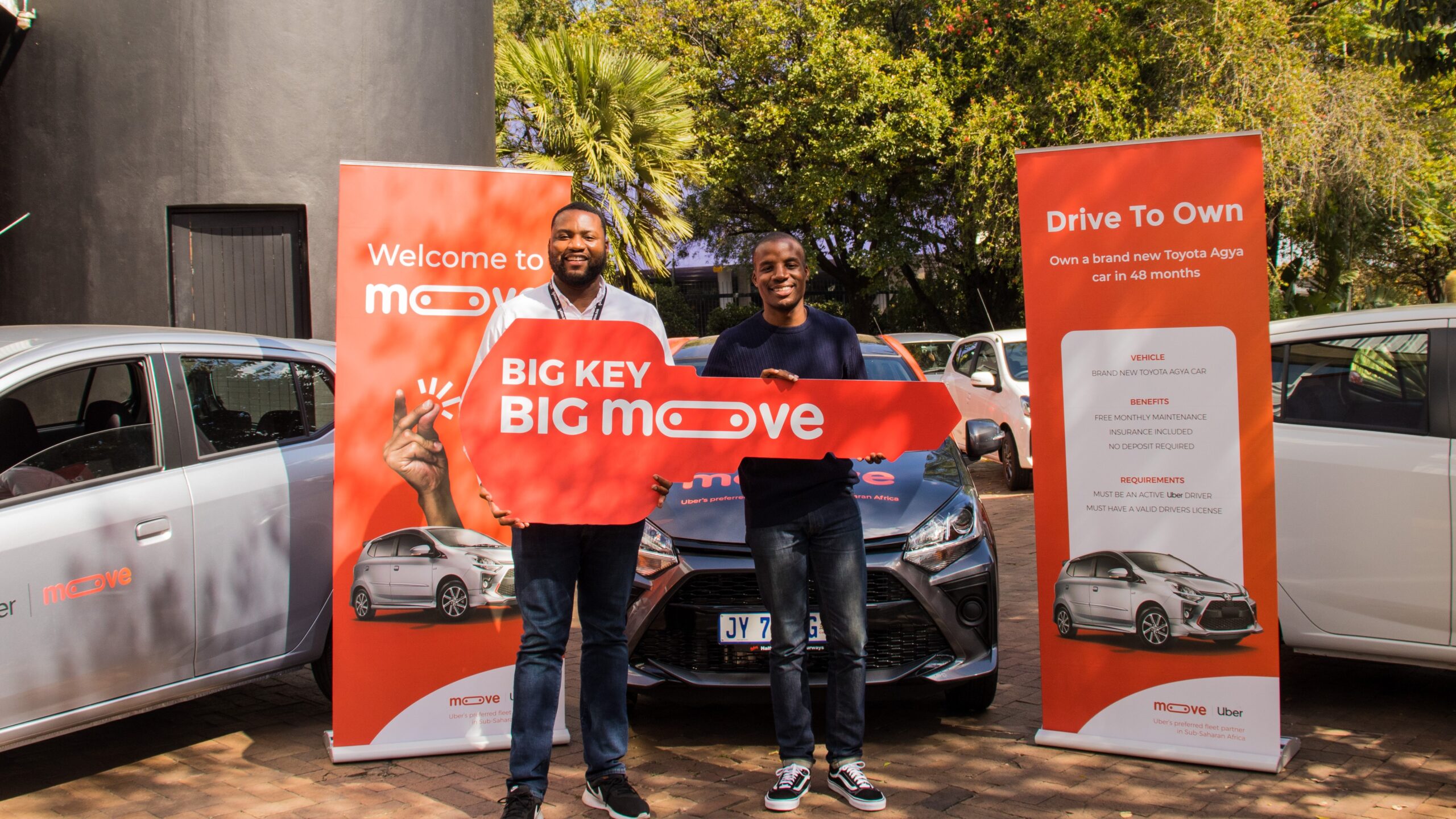 NBK Capital Partners Mezzanine Fund II (the "Fund") announced today that it closed a US$ 10 million financing facility with Uber's exclusive vehicle supply partner in Africa, the mobility fintech Moove. The innovative asset-backed venture debt marks the sixth investment from the Fund advised by NBK Capital Partners.
The growth facility from the Fund will support Moove's expansion in West Africa initially, executives said. Moove is the first investment in Africa by NBK Capital Partners funds, underscoring the opportunity for a platform like Moove to address the continent's vehicle financing gap.
Founded in 2019 by Ladi Delano and Jide Odunsi, Moove is an African mobility fintech that is democratizing vehicle ownership by providing revenue-based vehicle financing to mobility entrepreneurs across Africa.
The two co-founders are British-born Nigerians, educated at the London School of Economics, Oxford University and MIT, who have successfully built three other businesses on the continent prior to founding Moove.
The market opportunity is vast – Africa is home to 1.3 billion people, with 43 per cent in urban areas and growing, and in 2019 had fewer than 900,000 total new vehicle sales compared to 17 million in the U.S.
Moove provides vehicle financing for cars, bikes and lorries to mobility entrepreneurs across the continent through its alternative credit scoring technology and innovative revenue-based financing model and is Uber's exclusive vehicle financing and vehicle supply partner in sub-Saharan Africa. The company currently operates in six cities across Ghana, Nigeria, South Africa, and Kenya, with plans to expand further across the continent.
"We are very excited to partner with Moove on its journey to transform access to credit for millions of people across the African continent," said Yaser Moustafa, Chief Executive Officer of NBK Capital Partners. "The company is driven by strong founders who possess a unique, long-term vision for success, one built on the empowerment of individuals from every socioeconomic class across the region but also a genuine commitment to social and environmental sustainability."
NBK Capital Partners Mezzanine Fund's' financing comes at a fantastic time for our company and is intelligently structured for our use case," said Ladi Delano, Co-Founder and Chief Executive Officer, Moove. "This investment brings our total funding raised to date to US$ 78 million and will fuel our continued growth trajectory as we expand our regional operations to empower more mobility entrepreneurs. We are grateful to be working with a firm that supports our vision to build the first mobility fintech for Africa markets, tackling the problem of lack of access to credit for millions."
Jide Odunsi, Co-Founder and Chief Executive Officer, Moove, commented: "Using our alternative credit-scoring technology and revenue-based model, Moove is empowering more women to access financing and become mobility entrepreneurs. We're committed to ensuring that at least 50 percent of our customers are female, providing them with the tools, services, and flexibility they need to be productive and successful, when previously they have been excluded from more formal means of employment."
Executives added, through year-end December 2021, more than 2 million trips have been made in Moove-financed vehicles since it launched operations in 2020.
Sikander Ahmed, Managing Director and Head of Private Credit at NBK Capital Partners said: "We are proud to support Moove's management at such a vital time in the company's expansion. We believe our flexible financing solutions are the reason why an increasing number of rapidly growing companies have come to rely on us for proven solutions to the many complex financial situations in which they find themselves."
KPMG Declares Wema Bank Leader In SME Financing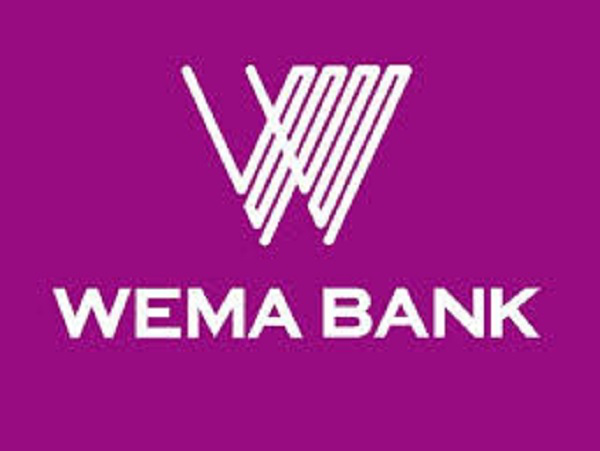 KPMG has declared Wema Bank Plc a leader in small and medium enterprises (SMEs) financing.
This was revealed in its 2021 Banking Industry Customer Experience Survey.
The report ranked Wema Bank as number three in SME banking, three places higher than the bank's 2020 classification.
The KPMG survey ranked banks using the six pillars of customer experience excellence, including integrity-being trustworthy and engendering trust, resolution-turning a poor experience into a great one and expectations-managing, meeting and exceeding customer's expectations.
The other pillars were empathy-understanding the customer's circumstances to drive deep rapport, personalization-using individualised attention to drive emotional connection and time and effort-minimising customer effort and creating frictionless processes.
"This year's leaders show digital banking excellence and have adapted well to higher transaction volumes and complaints," KPMG stated in a statement.
Commenting on the bank's KPMG ranking, Managing Director, Wema Bank Plc, Ademola Adebise, said it was an affirmation of the bank's commitment to the growth and well-being of SMEs as critical contributors to the economy.
According to him, Wema Bank has been consistent in her drive to support the growth and development of SMEs in the country.
The bank has initiated several financial and advisory support programmes to boost SMEs, some of which include: single digit loans for women, uncollateralized loans for SMEs, quarterly SME webinars, access-to-market initiatives, and a plethora of other advisory and support services
He noted that in the last one year, Wema Bank pioneered the establishment of the first bank-led SME business school in the country, aimed at boosting critical knowledge and capabilities for SMEs at no cost to beneficiaries.
The business school which enjoys the support of Frankfurt School of Finance and Management, Germany, has reputable consultants and organizations such as Ernst & Young, MTN, Microsoft, Google and Agusto facilitate at its programme