INEC Rejects APC Notice Of Meeting For NEC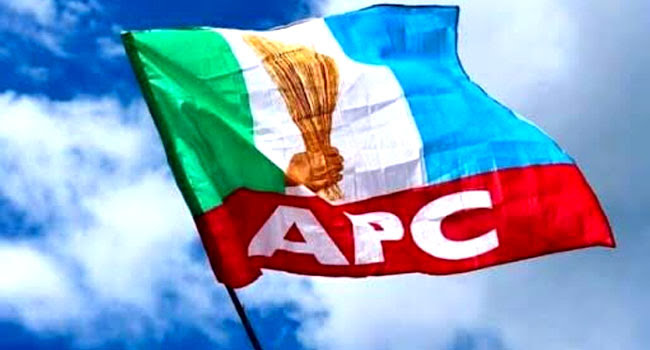 The Independent National Electoral Commission (INEC) has rejected the notice of the All Progressives Congress (APC) for its National Executive Committee (NEC) meeting.
INEC secretary, Rose Oriaran-Anthony, disclosed this in a letter dated March 9, 2022 obtained by Grassroots.ng.
"The commission draws your attention to the fact that the notice for the meeting was not signed by the National Chairman and National Secretary of the CECPC contrary to the provision of the Article 1.1.3 of the Commission's Regulations and Guidelines for Political Party Operations (2018)," said Oriaran-Anthony.
"Furthermore, the APC is reminded of the provision in Section 82(1) of the Electoral Act 2022 which requires 'at least 21 days' notice of any convention, congress, conference, or meeting convened for 'merger' and electing members of its executive committees, other governing bodies or nominating candidates for any elective offices.
"While hoping these issues are noted for compliance, please accept the assurance of the commissions' warm regards."
Text of the Acceptance Speech by Peter Ndubuisi Mbah as Enugu State Governor-Elect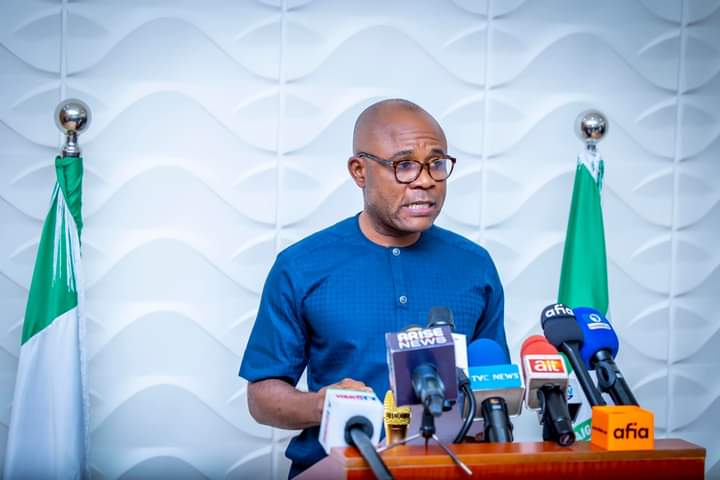 After a dogged fight, the Independent National Electoral Commission (INEC) declared the candidate of the Peoples Democratic Party (PDP), Peter Mbah as the winner of the March 18 governorship election in Enugu State.
Mbah polled 160,895 votes slightly above his closest rivals — Chijioke Edeoga of the Labour Party (LP) who scored 157,552 and Uche Nnaji of the All Progressives Congress (APC) who got 14,575 votes, amongst others.
GrassRoots.ng brings to you the Full Text of Acceptance Speech by Dr. PeterNdubuisi Mbah, the Enugu State Governor-Elect":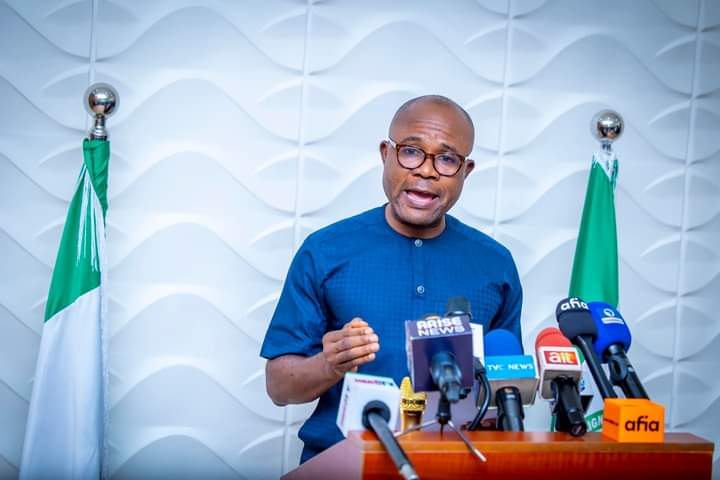 1. Ndi Enugu
2. This is your Peter Ndubuisi Mbah. As you all know, the Independent National Electoral Commission (INEC) has announced my election as your governor-elect
3. I accept this announcement with a glad, solemn and grateful heart and with only one obligation: to devote every tissue of my flesh, the totality of my mind and spirit to the task of the greatness of Enugu State.
4. This victory could not have been won except for God, with the active support of you, the people of Enugu State. While extending my gratitude to you, permit me to appreciate the current governor of our state and members of his cabinet; statesmen; our party leaders; security operatives; religious leaders; civil society groups, the media, and everyone who made this a reality.
5. Like every electoral process, the journey of the last few months was intense. The one of the last three days was even fiercer. Enugu was literally at a standstill, waiting, with baited breath, for justice to take its course. There was restiveness in our youths and apprehension in the minds of the entire NdiEnugu. The fear was that there could be miscarriage of justice. On the streets of Enugu, you could feel the palpable air of an overheated polity brought by the prolonged, tortuous road to justice of the last 72 hours.
6. Let me salute the dogged resolve of the people of Enugu State. I must particularly single out the patriotic men and women who, inside rain and skin-pelting sunshine, chose to occupy the INEC office in the last 72 hours. Their resolute resolve pointed at one single cause: That they are in a hurry for Enugu to connect with all the lofty goals that our administration is bringing to bear in our dear state.
7. Let me restate that ours will not be a government of any section of Enugu State. It is your government, Ndi Enugu. Under our administration, there can never be division between Nsukka and Nkanu or any other section of the state. We are all brothers and sisters. Those who attempted to create a wedge between us failed woefully. We were massively voted by every section of the state. Those who wanted to smack our heads together had an ulterior motive and it was to create perpetual fussing and fighting between us. We resisted their machination and today, we are coming together stronger. Our resolve thereafter is to pursue the spirit of divisiveness from our state.
8. Since the electioneering process began, though the road was rough, it was obvious that we were not alone on the rough road. At every intersection of the rough road, Ndi Enugu were with us. Collectively, we trudged along with bravery and strength of character. Your presence shielded us from rough tackles that were aimed at our spine.
9. It is why you, Ndi Enugu, are the hero of this victory. You sowed your sweats and prolonged discomfort that earned us this victory. In the hot and torrid sun, you were with us; when the rain – literally and metaphorically – drenched us, you stood by us, offering your clothes to damp our wet apparels. And when it was time to stand and be counted with your votes, Ndi Enugu, you did not let us down.
10. The choice you made is clear. You did not go through all those grueling moments for the sake of the fleeting berries of today. You made a huge investment for your tomorrow, for the tomorrow of your children and children's children. You chose to deprive yourselves of the perishable and glittering rewards of now so that a greater tomorrow can come.
11. In choosing us, you did not allow mundane reasons to stop you. You abandoned political party divides, religious denomination cleavages, clan and tribe. All you demanded was the candidate who would guarantee a tomorrow for you and generations of Enugu to come.
12. Now, Ndi Enugu, that tomorrow is here. Let me pledge to you, once again, that I will serve you and dedicate every of the 1,460 days that make up this initial tenure of office to serving you. I will remember the coarse road you travailed to get us here. In reply, we will speak resoundingly with policies of government that will give you comfort and rest of mind.
13. As I told you during the campaign, the administration we will run will bring joy to your hearts. We will make you remember March 18, 2023 with a toothy smile. In infrastructure, health, tourism, education and development of our state in general, we will run a government that you can be proud of. We are in a hurry to dualize the Abakpa, Ugwuogo Nike-Nsukka road, build a monorail from Enugu to Nsukka, Udi, Awgu and construct a ring road to connect all the 17 local government areas of Enugu State.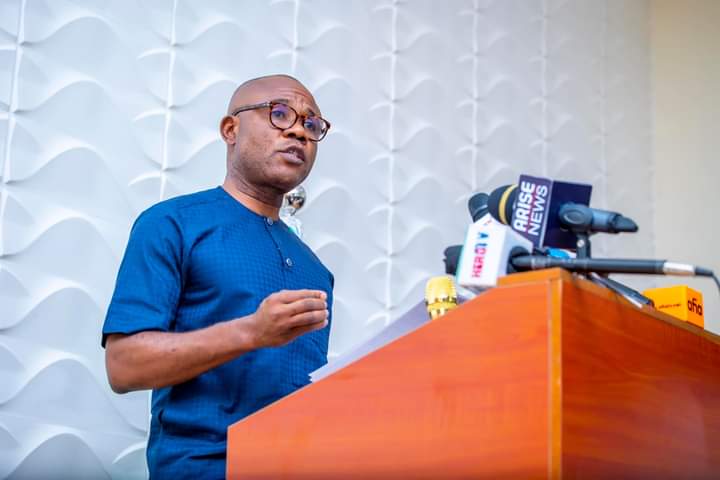 14. We are in a hurry to build a world class Theme Park in Enugu. We are in a hurry to establish Special Economic Zones (SEZs) in all the local government areas, as well as Agro-Allied Processing Zones and Industrial Parks in all our senatorial zones.
15. We are in a hurry to unleash the tech talents in our young people, and grow and nurture their interest in business and vocations skills. We shall build a School of Science, Technology, Engineering and Mathematics (STEM), an Innovation Incubation Centre, as well as a Skill Enhancement Centre in each of the three senatorial zones.
16. Ours shall not be an administration by a section of the state. We shall run an all-inclusive government designed to provide an inclusive economic development for our dear state.
17. As we bring water to all homes in Enugu metropolis in 180 days of our being sworn in, we shall bring water, in the shortest possible time, to Nsukka, Oji River, Udi, Awgu and others too. We shall frontally confront the infrastructural deficits in all parts of the state and no one will be left behind.
18. Let me, at this juncture, call on everyone to join me in this task of chiseling a great tomorrow from the rock of a despondent today. In the elections that we ran, we are all winners. No one is a victor, nor is anyone vanquished. The task at hand transcends emotions, politics and other mundane divides.
19. It is why I extend my hands of fellowship to all my colleagues with whom I ran the gubernatorial election. Our dear Enugu State is greater than all of us. Let us come together and give our people a tomorrow that befits their hard-work, industry and ancestry of greatness.
20. Once again, Ndi Enugu, I thank you for reposing your trust in us. Together, our tomorrow is here.
Orji Kalu: The Last of His Peers Standing
Written By Hashim Suleiman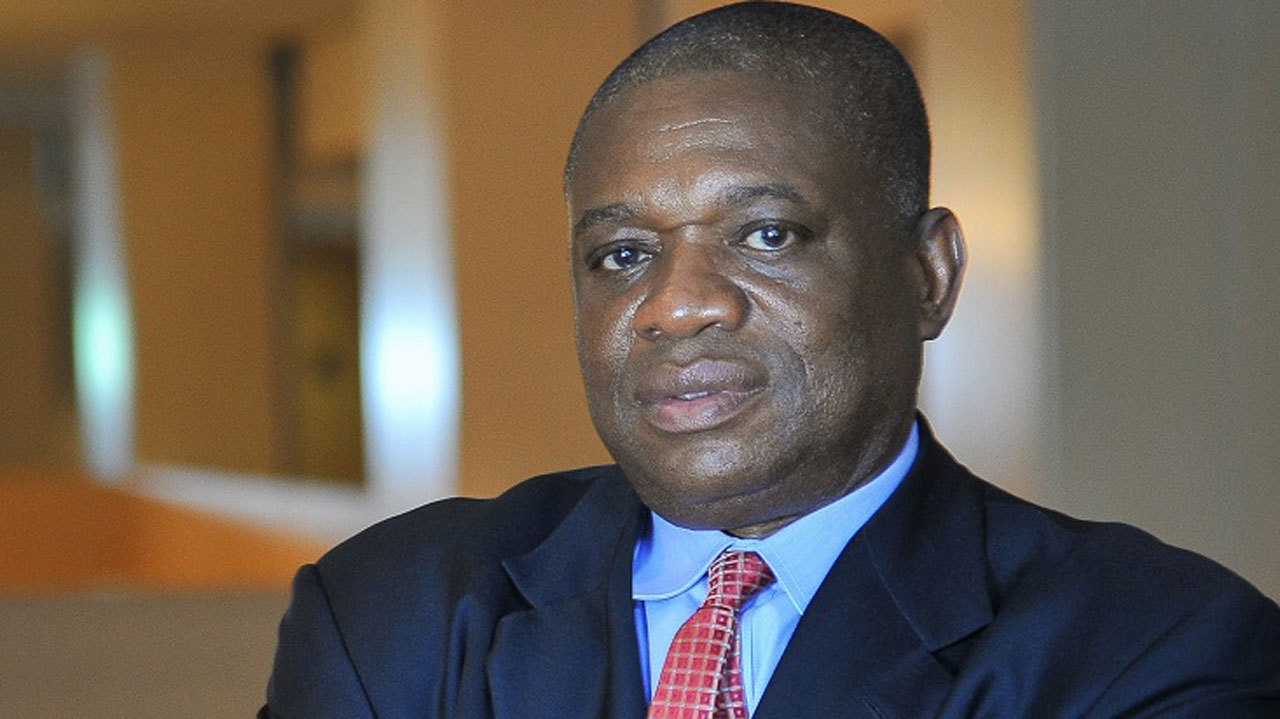 It was a faithful Sunday, 17th October, 2021 when my inlaw Alhaji Sanusi Bala Mai Tuta of Zamfara had invited me for his wedding anniversary and I had to attend with my wife.
It was an occasion full of crème de la crème ranging from General Boroh to family members and then lastly came in Dr Orji Uzor Kalu, the Chief Whip of the Nigeria's senate.
He looked fresh and young pumped up with lot of energy and so much cerebral capabilities that were sufficient to attract the attention of all that were present.
Appropriate pleasantries were exchanged with unexpected humility for those of us who had never been such close as well as the expression of others alike.
Incidentally, I usually volunteer to anchor such kinds of programs in an impromptu manner for purposes of making attendees feel alright and the program worthy of attending. Consequently, I rose up to make a toast and after showering encomiums on the celebrants, Alhaji Sanusi Bala Mai Tuta and his dear Wife Hajiya Aisha Sanusi Bala, I faced Distinguished Senator Orji Uzor Kalu and reminded him and the congregation about how he was practically the only man of his league still standing tall in the polity.
He is not only standing but doing so with utmost knowledge of the Nigerian polity and appropriate bridges built. He beamed with smiles while I was at it.
In case you do not understand what I mean by 'The Last Man Standing of His League', let me remind you that the Distinguished Senator was one of the three pioneer governors of the current republic that ascended to that position at their 30's in 1999.
Senator Orji Uzor Kalu was 39, Donald Duke, 38 and Ibrahim Saminu Turaki was 36 at the time. Your guess about who among them is still standing strong today must apparently be as good as mine.
Senator Orji Kalu is not a man that went through all without the appropriate trials and tribulations of life but in all cases he had utilized the necessary democratic channels to come out clean and on top, such feats require to be echoed for purpose of posterity especially considering that our country has this much snag for 'Pull Him Down' narratives unnecessarily.
Senator Orji Kalu does not deserve such as he has demonstrated absolute desire to conduct himself in line with democratic tenets during his trial and good times.
For example, a lot of people around me had in that 'Pull Him Down' character attempted to condemn the recent protest and counter protests about the elections by PDP and APC and I had to educate them to understand the fact that protests and opposition are a major ingredient of democracy and the lack of them makes the process tasteless.
In conclusion to my meeting the Distinguished at the event described in paragraph 1 above, a lot of us had to accompany him to the car while he was ready to depart and that final moment turned out the most interesting of the night as he went into mentorship and in-pact full counseling, first about the need to be an appropriate family man by ensuring you take appropriate care of your wife and kids more than any other thing, perhaps that was a message of appreciation to the celebrant but we equally benefited immensely.
He equally went head to speak about humility and loyalty through the roles that Professor Jibril Aminu of Adamawa State had played in his life and how much respect and loyalty he still has for the Prof. The striking thing of this part is the depth of his bridges in this country.
Considering all of these, Senator Orji Uzor Kalu has won his re-election into the senate for the second time in a row, the news has become rife in town that the Distinguished is billed to become the Senate President and Chairman of the National Assembly for the 10th Assembly and some of us who are critical enough to study people objectively would say indeed Nigeria will be lucky to have such a very experienced man who would kill two birds with his emergence.
First, to give the southeast the needed and clamored inclusion and to also utilize his deep networks and bridges as well as experience to stabilize the government of his very good friend and elder brother whom he took to his mum with so much cheer and enthusiasm.
So, yes, why not for the 'Last of his Peers Standing' to compliment his elder brother 'The Last Man Standing'.
Best Wishes to His Excellency, Senator. Dr. Orji Uzor Kalu
God Bless Nigeria
Hashim Suleiman can be reached: [email protected]
Buhari has Repaid Tinubu; Stop the Blackmail
By: Hashim Suleiman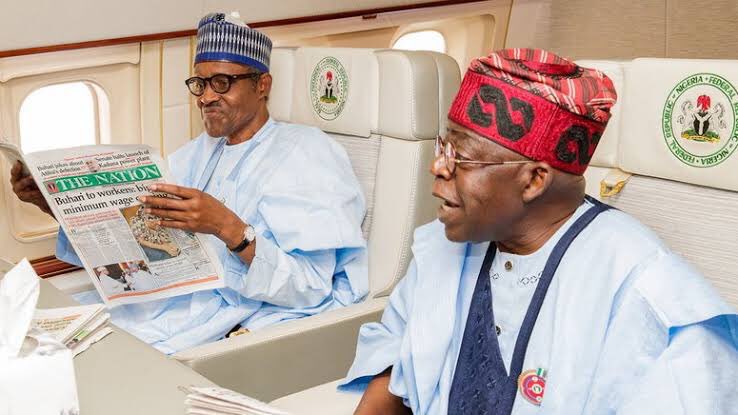 People who read my articles a lot know I've always been a defender of mischief and blackmail which has become a shortcut that Nigerians love to employ owing to their lazy mindsets and crave for cheap gains in order to Pull Down people they assume are their stumbling blocks to those shortcuts they want to take to progress.
Remember when they came for Pantami and his past political opinions just because they didn't like his revolutionary policies in the ICT sector and preferred their shortcuts as usual so they resorted to attempts at cancelling him but I set the records straight that he has a right to his political opinions per time, per available variables, you can read that piece here.
ALSO READ: Kperogi's Veiled Campaign for Tinubu | by Hashim Suleiman
Fast forward to today, these lazy agents are at it again and this time around it's on the President, Muhammadu Buhari, they want to cancel him for committing to conduct a free and fair election and I wonder what that means, I'll summarize it to mean that majority of those that Buhari surrounded himself with took him for a fool all along, they noticed he always reasoned with national noise and did what was necessary to douse tensions and they are employing same tactics now to get him to manipulate the system for their lazy self at the detriment of his legacy, that won't work!
While one will understand Asiwaju to have been a fighter all his life, his current presidential aspiration comes with its own peculiarities, and that was why from before and after the primaries I had warned the APC to take their recruitments of campaigners and promoters very seriously because indeed there was going to be a lot of work to be done to convince Nigerians to vote the party and especially the candidate that emerged and the general public perception on him, that much work has to also be an intellectual one at that, but I guess they didn't hear. The chicken has today come home to roost and they want to tie the consequences of their lazy intellectualism and lack of strategy on Buhari, we will not allow that, everyone should go out and campaign to the people and sought for their votes.
The managers of the APC campaign have succeeded in spreading a narrative that suggests to the society that the only way they can win is for Buhari to manipulate the system forgetting that them and Buhari were beneficiaries of free and fair conduct by Goodluck Jonathan, so many people have argued that the most significant contribution of Tinubu to Buhari in 2015 was at the primary elections in lagos in 2014 but the victory at the main elections was an amalgamation of forces ranging from Tinubu to Amaechi, Saraki, Atiku, Kwankwaso, Nyako and a host of others.
If the above narrative is what it is, then it's very safe to say that Buhari has fully repaid Tinubu by first allowing him to nominate the Vice President and several others in cabinet and other appointments. Furthermore, he ensured the conduct of a free and fair primaries where Tinubu emerged. They are bandying a video of Abeokuta rally in 2014 where Tinubu campaigned for Buhari, but Buhari was also in Jos, Yola, Yobe, Bauchi, Nassarawa, Sokoto and Imo states to campaign for Asiwaju and he made equal or more speeches and the question to ask then is why the blackmail??
There are other contestants in this race, Buhari will not declare a war and throw them under a bus just because he needs to satisfy an imaginary payback that has been orchestrated by lazy campaigners who do not have what it takes to justify the humongous monies they have taken From Tinubu. They should go and sought for goodwill and people buy in just like Buhari is doing to the candidate but assuming that Buhari should jettison his legacy and rig the system on heir behalf as their definition of a payback is a further indication that their love for him was never genuine but for their personal gains and aggrandizement as is with lazy minds.
We support Buhari to finish strong!
May God bless Nigeria