Party Chieftain, Vatsa Vows To Leave If Jonathan Joins APC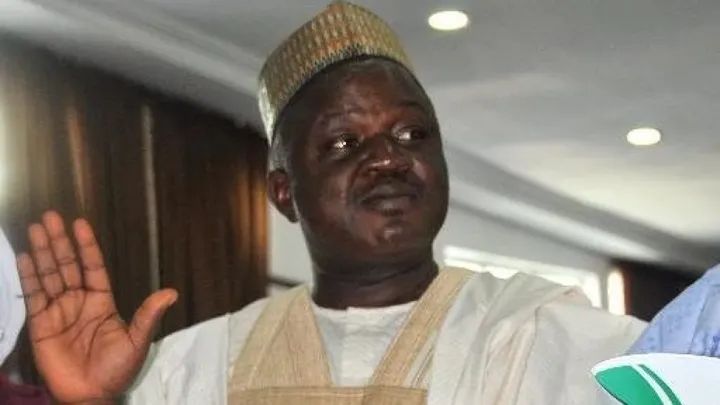 A Chieftain of the All Progressives Congress, APC, in Niger State, Mr. Jonathan Vatsa has vowed to dump the APC and quit politics if former president Goodluck Jonathan agrees to contest the 2023 presidential election under the ruling party.
He said since 2015 the ruling APC has continued to blame Jonathan and the Peoples Democratic Party, PDP over the challenges facing the country but they are now planning to give power back to him.
Vatsa a former Commissioner for Information, Culture and Tourism in Niger State, said should Jonathan accept the move, he will agree with a comment once made by a former governor that there is no morality in politics.
According to him," I pray it is a mere rumour or fake news, but if former president Goodluck Jonathan accepts to contest the forthcoming election and under APC, then I will agree with a former governor who once said there is no morality in politics. I will not only leave the party, I will quit politics and go back to the farm".
Speaking in reaction to the news of Jonathan running for the Presidency under the APC, the former state Publicity Secretary for the party, said he is aware that the APC is desperate not to allow power to return to the opposition PDP in 2023.
He lamented, after seven years of disappointing performance by the APC in all aspects, the option of Jonathan as its presidential candidate should not be considered.
"We told Nigerians in 2015, that Jonathan was a devil, Jonathan was corrupt, Jonathan was incompetent to address Insecurity in the country, Jonathan is from a minority tribe, and all manner of propaganda, seven years after he is now an angel"
"The ruling APC lied to Nigerians in 2015 in a desperate move to get the power at all means, including the threat of violence which has today divided the country along ethnic and religious lines, adding that "this country has never been so divided as it is today," The state party stalwart noted
He continued, "since 2015 we have continued to blame Jonathan and PDP for our inability to perform and fix the country, and now we want to give the government back to the same man we accused of destroying this country, this is a huge joke and amount to taking Nigerians for granted"
Vatsa further declared that under the APC, Jonathan cannot win the election no matter the amount of rigging by the party, adding," Nigerians can not sincerely vote for APC again no matter who is the candidate, or is it those that their relations are with kidnappers that will vote you or those that their loved ones have been killed by kidnappers".
"The desperation at which we want to bring Jonathan back is a confirmation that there was nothing wrong with the Jonathan government, rather some people wanted power at all cost even when they know that they are not competent and capable".
Governor David Umahi Purchases APC Presidential Form For N100M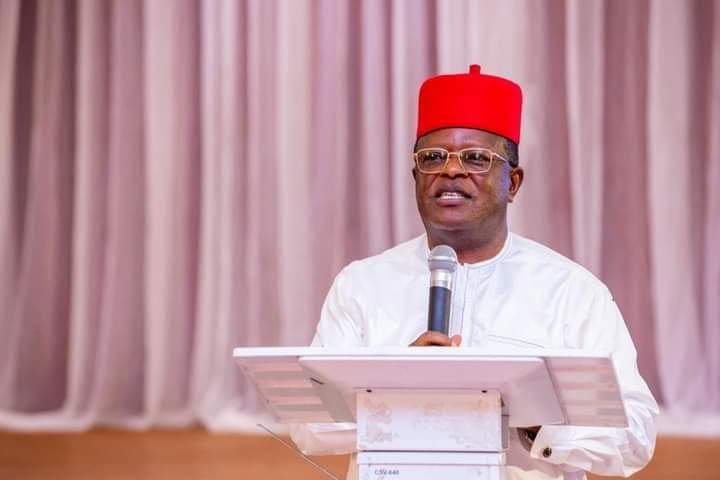 Governor Dave Umahi of Ebonyi State has purchased the Expression of Interest and Nomination form.
The form, which was billed to be sold out for N100 million, was purchased by the governor on Thursday in Abuja.
Francis Nwaze, spokesman of Governor Umahi, who disclosed the development in a post on his official Facebook page, claimed that his boss is more capable than other presidential aspirants.
He said, "The Governor of Ebonyi State, and All Progressives Congress Presidential Aspirant Engr David Umahi, has purchased his Expression of Interest and Nomination forms to contest for the office of the President of the Federal Republic of Nigeria.
"Nigerians, the time is now. Let all hands be on deck to ensure that Governor David Umahi gets the APC ticket. He is the man that the cap fits and he has ticked all positive boxes right."
Group Backs Jonathan, "His Candidacy Is Call For Service"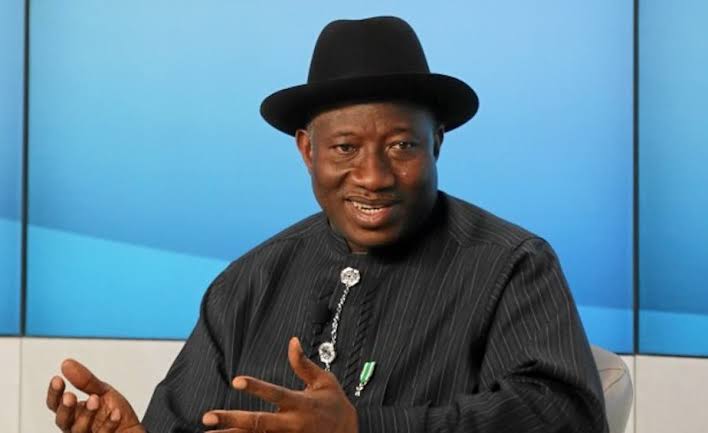 Malam Isa Musa Karkasara, co­ordinator of an Arewa group, Jonathan Dawo Dawo Net­work, on Monday said draft­ing former President Good­luck Jonathan into the 2023 presidential race was a call for national sacrifice.
In a statement on Monday in Kano, Kaskasara said that the most populous country in Africa was at crossroads, adding that "We need a man of candour, with experience in the areas of self-discipline and national life, to navigate us from troubled water."
The statement titled, "Why Jonathan's candidacy is an option for better Nigeria", said, "our current situation at best can no longer be trusted in the hands of ill-experienced politicians whose contact and influence radiates within shallow boundaries."
Kaskasara said, "Jonathan is a quintessential statesman whose approach to exercising power and authority had in no small way boosted participatory democracy in Nigeria.
At this auspicious time of our national life, we need a personality whose understanding of the polity will guarantee right to stability. Nation building thrives on inherent nationalism, self discipline, and policies that identify limitations of state power."
According to him, Jonathan's commitment to nation building was exemplified by non-criticism of sitting and former leaders.
"Managing a secular state like Nigeria is certainly not for the loud mouth, we must recognize the fact that it's a job for a renowned team player like Goodluck Ebele Jonathan.
[OPINION] Wike May Clown His Way to PDP's Nomination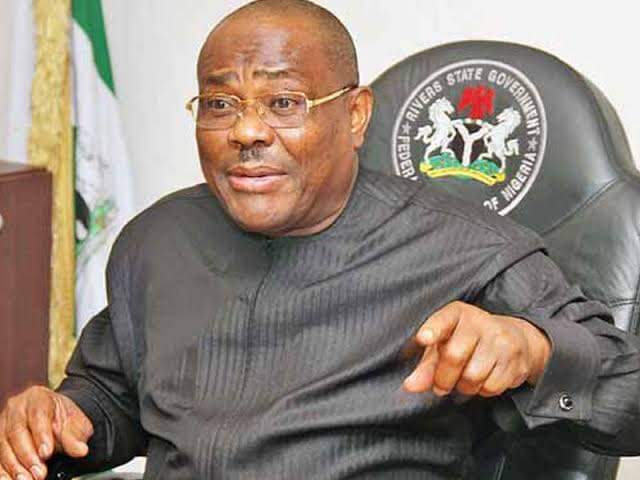 One of my new guilty pleasures is binge-watching videos of Gov. Nyesom Wike clowning around the country in his bid to win over PDP delegates. It's absolute comic delight!
But the man might just clown his way to the PDP nomination while we snigger at his amateur, drunken theatrics.
Don't ever underestimate a rich clown who is determined, single-minded, and controls the purse of a political party.
He's virtually the only PDP presidential aspirant who is actually actively campaigning all over the country for the votes of delegates.
Former VP Atiku Abubakar is sitting pretty in Yola (or Dubai) just waiting for the D-day, which will come sooner than he's used to.
Bukola Saraki is ineptly trying to find a short cut to the nomination through a fraudulent "consensus" arrangement that other candidates have pooh-poohed and dissociated themselves from.
Saraki studied in the UK, but I doubt he has encountered the English proverb that says, "A short cut is often a wrong cut."
Even Gov. Bala Mohammed who claims he wants to be president doesn't take himself seriously. I don't know any serious person who does.
If Gov. Aminu Tambuwal is campaigning, it hasn't yet come to my notice.
Well, Wike may not ultimately be able to clown his way to the presidency, but I'm sure enjoying his entertaining political histrionics. I honestly don't want it to end.
By Farooq Kperogi