71% of Nigerian Organizations Hit by Ransomware – Sophos' Annual "State of Ransomware 2022"
Sophos report shows 44% of Nigerian Organizations that had Data Encrypted in a Ransomware Attack Paid the Ransom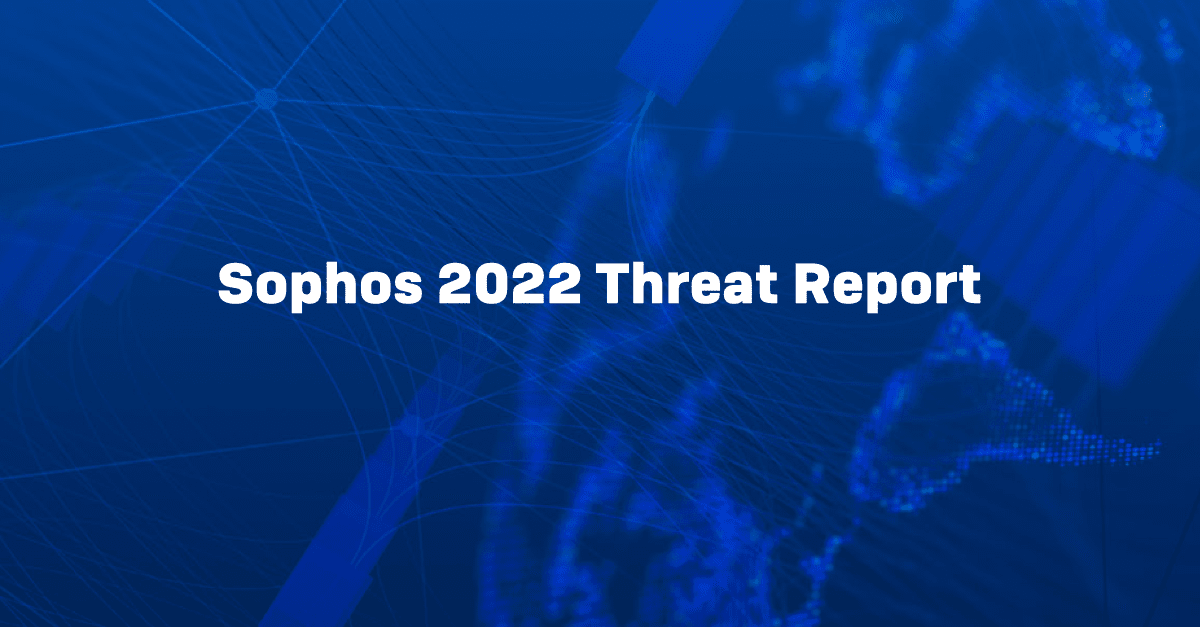 Sophos, a global leader in next-generation cybersecurity, has released its annual international survey and review of real-world ransomware experiences in the State of Ransomware 2022.
The report shows that 71% of Nigerian organizations surveyed were hit with ransomware in 2021, up from 22% in 2020. Forty-four percent of the organizations that had data encrypted paid the ransom to get their data back, even if they had other means of data recovery, such as backups.
The report summarizes the impact of ransomware on 5,600 mid-sized organizations in 31 countries across Europe, the Americas, Asia-Pacific and Central Asia, the Middle East, and Africa.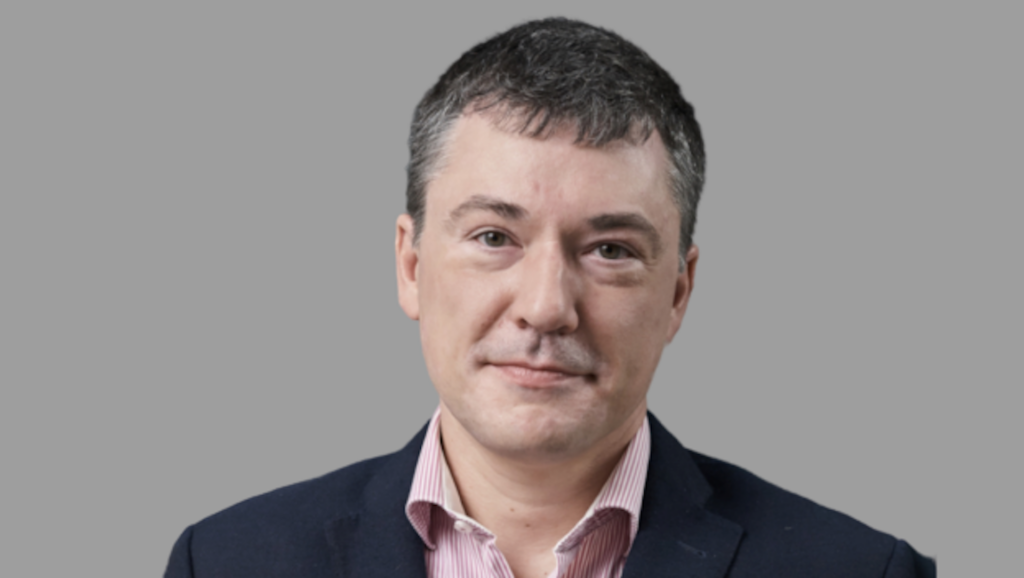 "The survey shows that, globally, the proportion of victims paying the ransom continues to increase, even when they may have other options available," said Chester Wisniewski, principal research scientist at Sophos. "There could be several reasons for this, including incomplete backups or the desire to prevent stolen data from appearing on a public leak site. In the aftermath of a ransomware attack there is often intense pressure to get back up and running as soon as possible".
Continuing, Wisniewski said, "Restoring encrypted data using backups can be a difficult and time-consuming process, so it can be tempting to think that paying a ransom for a decryption key is a faster option. It's also an option fraught with risk. Organizations don't know what the attackers might have done, such as adding backdoors, copying passwords and more. If organizations don't thoroughly clean up the recovered data, they'll end up with all that potentially toxic material in their network and potentially exposed to a repeat attack."
Key Findings
The main findings of the State of Ransomware 2022 global survey from the Nigerian respondents, which covers ransomware incidents experienced during 2021, as well as related cyber insurance issues, include:
More victims are paying the ransom – In 2021, 44% of organizations that had data encrypted in a ransomware attack paid the ransom
The impact of a ransomware attack can be immense –The average cost to recover from the most recent ransomware attack in 2021 was US$3.43 million. It took on average one month to recover from the damage and disruption. Ninety-seven percent of organizations said the attack had impacted their ability to operate, and 96% of the victims said they had lost business and/or revenue because of the attack
Many organizations rely on cyber insurance to help them recover from a ransomware attack – 81% of mid-sized organizations had cyber insurance that covers them in the event of a ransomware attack – and, in 97% of incidents, the insurer paid some or all the costs incurred
Ninety-one percent of those with cyber insurance said that their experience of getting it has changed over the last 12 months, with higher demands for cybersecurity measures, more complex or expensive policies and fewer organizations offering insurance protection
"The findings suggest we may have reached a peak in the evolutionary journey of ransomware, where attackers' greed for ever higher ransom payments is colliding head on with a hardening of the cyber insurance market as insurers increasingly seek to reduce their ransomware risk and exposure," said Wisniewski. "In recent years, it has become increasingly easy for cybercriminals to deploy ransomware, with almost everything available as-a-service. Second, many cyber insurance providers have covered a wide range of ransomware recovery costs, including the ransom, likely contributing to ever higher ransom demands. However, the results indicate that cyber insurance is getting tougher and in the future ransomware victims may become less willing or less able to pay sky high ransoms. Sadly, this is unlikely to reduce the overall risk of a ransomware attack. Ransomware attacks are not as resource intensive as some other, more hand-crafted cyberattacks, so any return is a return worth grabbing and cybercriminals will continue to go after the low hanging fruit."
Sophos recommends the following best practices to help defend against ransomware and related cyberattacks
Install and maintain high-quality defenses across all points in the organization's environment. Review security controls regularly and make sure they continue to meet the organization's needs
Proactively hunt for threats to identify and stop adversaries before they can execute their attack – if the team lacks the time or skills to do this in house, outsource to a Managed Detection and Response (MDR) specialist
Harden the IT environment by searching for and closing key security gaps: unpatched devices, unprotected machines, open RDP ports, etc. Extended Detection and Response (XDR) solutions are ideal for this purpose
Prepare for the worst. Know what to do if a cyber incident occurs and keep the plan updated
Make backups, and practice restoring from them so that the organization can get back up and running as soon as possible, with minimum disruption
Read The State of Ransomware 2022 report for the full global findings and data by sector.
OnePort 365 Secures $5 million Seed Funding To Digitize Freight Management In Africa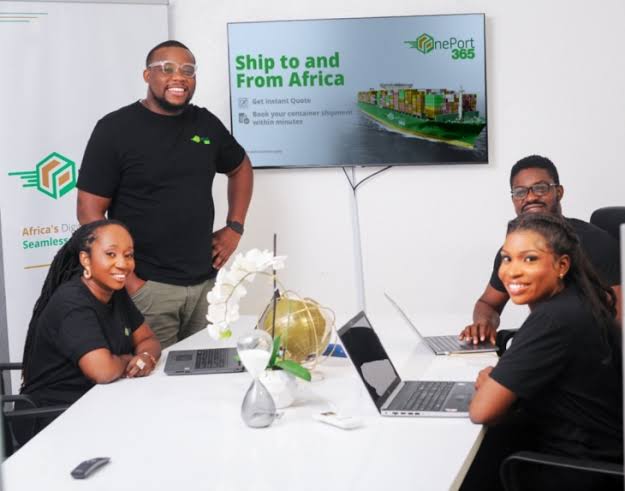 OnePort 365, a digital freight forwarding company that makes it easier to move cargo to, from and within Africa, has raised $5 million in seed funding to drive the end-to-end digitisation of freight management in Africa and support its expansion into new markets across the continent.
The seed funding round was led by Mobility 54 (the Venture Capital arm of Toyota Tsusho and CFAO Group), with participation from SBI Investment, Flexport, ODX, a Singaporean syndicate fund and other strategic angel investors. Samurai Incubate also re-invested after participating in the previous round.
With active operations in Nigeria and Ghana, and ongoing explorations in other markets, OnePort 365 is building an operating system for cross-border trade in Africa, helping traders to manage their freight processes through a digital platform that enables seamless freight forwarding and other value-added services.
With this new funding, OnePort 365 is positioned to further improve efficiency and lower overheads in cross-border trading across the continent, as well as deliver a wide range of new services that will increase profitability across the board.
Africa contributes an increasingly significant amount to global maritime trade, with a reported 12 percent of the 811 million containers handled at ports worldwide. Africa's clearing and forwarding market is also growing, with latest figures suggesting a market size of $4.2 billion and a projected 12.5 percent growth with new services emerging.
However, a wide range of challenges including congestion at ports, difficulty with accessing effective service providers and complex payment systems have resulted in increased costs, inefficiencies and many missed opportunities for traders.
With OnePort 365, traders no longer have to wait up to two weeks to compare the best rates from different service providers. With pre-negotiated rates, they can explore competitive offers on the platform and book freights in 30 seconds or less.
Traders can also connect with shipping and inland transportation vendors and manage the entire process (from booking to payment) on one single platform. Traders get GPS-enabled, real-time visibility of their shipments and they can view all documents relating to the shipment via the platform, eliminating the laborious process of physically retrieving these documents from offices or shipping line centres.
The platform also leverages advancements in payment technology and the Pan-African Payment and Settlement System (PAPSS) to power instant payments.
The platform covers air freight, ocean freight, inland haulage (trucking, barge, and rail), as well as Pay-As-You-Go warehousing, marine insurance, customs brokerage and more. Since OnePort 365 started operations in 2019, it has increased the number of twenty-foot equivalent unit containers (TEUs) by 140 percent and grown its revenue by more than 420 percent.
Commenting on the new funding Hio Sola-Usidame, CEO and founder of OnePort 365 said "we are super excited to have these investors onboard to support our mission to optimize cross-border trading across the continent. With new regulations like the Africa Continental Free Trade Agreement creating the potential for a new era of trade on the continent, we want to make it easier for traders to maximise the opportunity. We believe managing freights should be as easy as booking a flight or ordering a ride-hailing service and we are building the operating system to make this possible."
Takeshi Watanabe, CEO of Mobility 54 Investment SAS said "we are delighted to support Hio and the OnePort 365 team as they embark on the journey of digitizing the end-to-end freight management process in Africa. There is great potential to unlock significant commercial opportunities across the continent by addressing the longstanding challenges that have made it difficult to move freights into and around the continent, and we are confident that OnePort 365 has what it takes to succeed."
Rena Yoneyama, Managing Partner at Samurai Incubate Africa said, "since the first day we joined the company as an investor in 2020, we've believed that this team is the one that could build a cross-border trading platform tailored for the African continent. We're very happy to back OnePort 365 again".
Billionaire Elon Musk Acquires Twitter At $44bn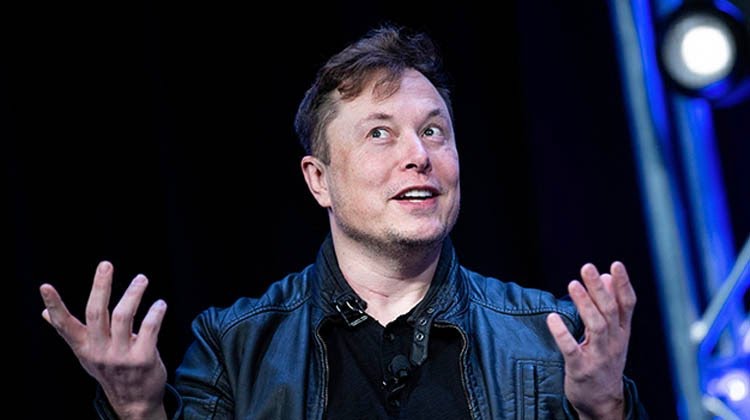 Twitter on Monday confirmed it is selling the platform to billionaire entrepreneur Elon Musk in a deal valued at $44 billion.
The sale was a dramatic shift for the board, which had originally maneuvered to block Musk from taking the social media network private.
"Free speech is the bedrock of a functioning democracy, and Twitter is the digital town square where matters vital to the future of humanity are debated," Musk said in a joint statement announcing the takeover.
Musk had taken a major stake in the firm earlier this month before lining up last week some $46.5 billion in financing to push forward with the purchase.
Twitter moves to block Elon Musk's takeover
Twitter board chair Bret Taylor said the body "conducted a thoughtful and comprehensive process to assess Elon's proposal with a deliberate focus on value, certainty, and financing," according to the statement.
"The proposed transaction will deliver a substantial cash premium, and we believe it is the best path forward for Twitter's stockholders."
The polarizing Tesla chief's campaign to buy the social media giant sparked concern that his unpredictable statements and alleged bullying are contradictory to his stated aims for the platform.
NIN-SIM: FG To Bar 72 Million Subscribers From Making Calls Over NIN/SIM Registration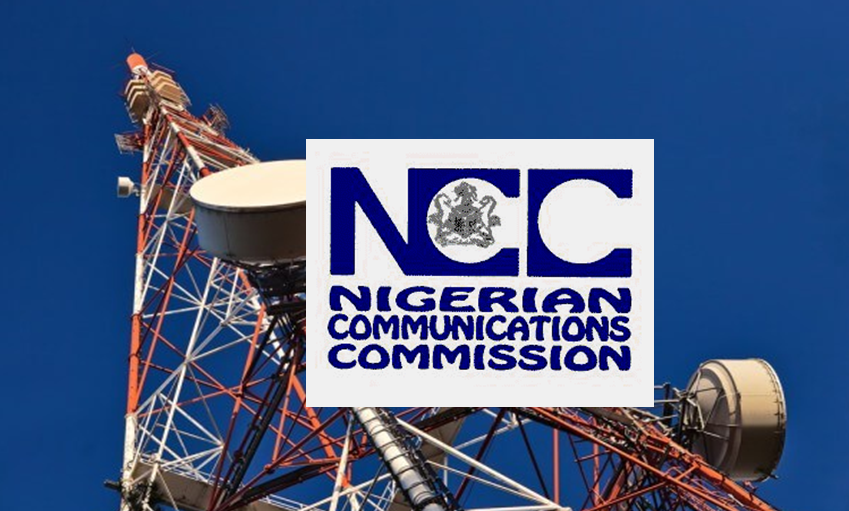 The Federal Government said over 72.77 million active telecommunication subscribers will be barred from making calls on their SIMs.
On Monday, the Federal Government ordered telecommunications companies to enforce compliance with its National Identification Number-Subscriber Identity Module policy by restricting outgoing calls on all unlinked lines as the deadline for the verification expired on March 31.
This directive was contained in a joint statement signed by the Director of Public Affairs of the Nigerian Communications Commission, Dr Ikechukwu Adinde, and the Head, Corporate Communications at the Nigeria Identity Management Commission, Mr Kayode Adegoke.
According to the statement, 125 million SIMs have submitted their NINs for linkage, while over 78 million unique NINs have been issued. It said the deadline for the NIN-SIM linkage had been extended on multiple occasions to allow Nigerians to comply with the policy.
It stated, "Accordingly, Mr. President graciously approved the many requests to extend deadlines for the NIN-SIM linkage. At this point, however, the has determined that the NIN-SIM policy implementation can proceed, as machinery has already been put in place to ensure compliance by citizens and legal residents.
"The implementation impacts on s strategic planning, particularly in the areas of security and socio-economic projections.
"President Muhammadu Buhari has approved the implementation of the policy with effect from April 4, 2022. Consequently, the Federal Government has directed all telcos to strictly enforce the policy on all SIMs issued (existing and new) in Nigeria.
"Outgoing calls will subsequently be barred for telephone lines that have not complied with the NIN-SIM linkage policy from April 4, 2022."