Sophos named 2022 KuppingerCole Leader for Endpoint Protection, Detection and Response
Sweeps All Product, Innovation and Market Ratings; Commended as an Overall Leader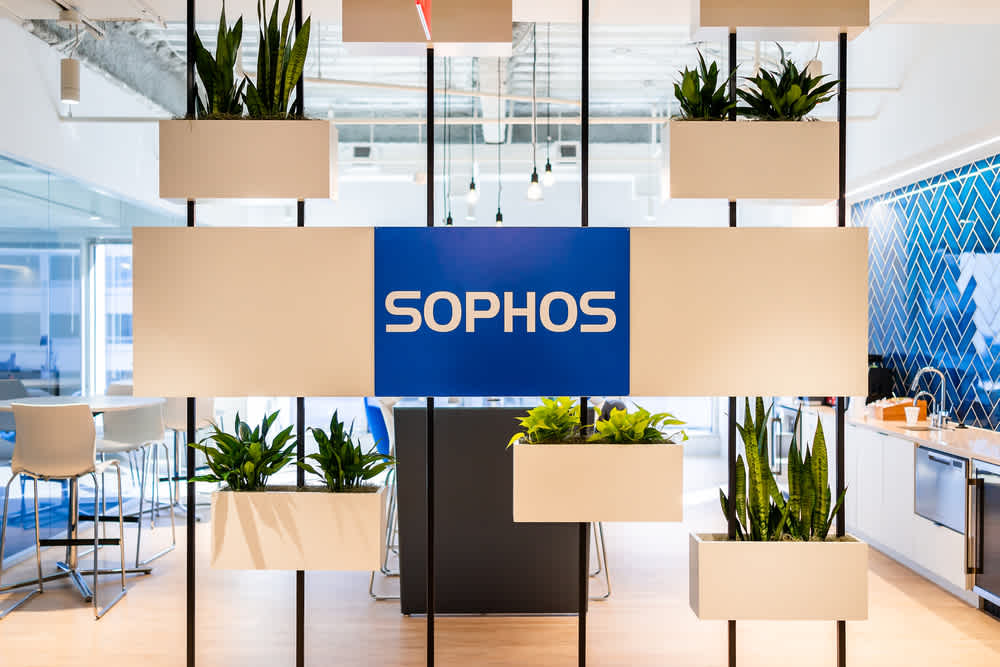 Sophos, a global leader in next-generation cybersecurity, today announced it has been named a leader in the 2022 KuppingerCole Leadership Compass for Endpoint Protection, Detection and Response.
It is commended as an Overall Leader, sweeping all product, innovation and market leadership ratings.

"An increasing number of organizations are being hit with ransomware, and the average ransom payment rose nearly fivefold to more than $800,000 last year, according to the State of Ransomware 2022," said Raja Patel, senior vice president of products at Sophos. "There's a lot at stake, and no organization is off limits. This KuppingerCole recognition is validation that Sophos is delivering industry-best protection against ransomware and other advanced cyberthreats."

Sophos Intercept X provides multiple layers of security, combining anti-ransomware technology, deep learning artificial intelligence, exploit prevention, and active adversary mitigations. Intercept X with XDR extends protection to include detection, investigation and response capabilities beyond endpoints and servers, integrating additional context to create the industry's richest data set.
Customers can easily manage these capabilities in the cloud-native Sophos Central platform, or can choose to have them managed by Sophos MTR, a threat hunting, detection, investigation, and response service that provides a dedicated 24/7 security team to rapidly identify and neutralize sophisticated and complex threats.

Sophos solutions and managed services are part of the Sophos Adaptive Cybersecurity Ecosystem, where they share real-time threat intelligence for faster and more contextual and synchronized detection, protection and response.
Working together, the solutions can better identify and quickly response to active threats.

According to the report, "Sophos Intercept X is a feature-rich solution that should be on the short-list for any organization." It ranks among the highest as an Overall Leader based on security, functionality, deployment, interoperability, and usability.

A complimentary copy of the 2022 KuppingerCole Leadership Compass for Endpoint Protection, Detection and Response is available here.
Ransomware Attacks on Healthcare Organizations Increased 94% in 2021, according to Sophos
61% of attacks resulted in encryption, 4% less than the global average (65%)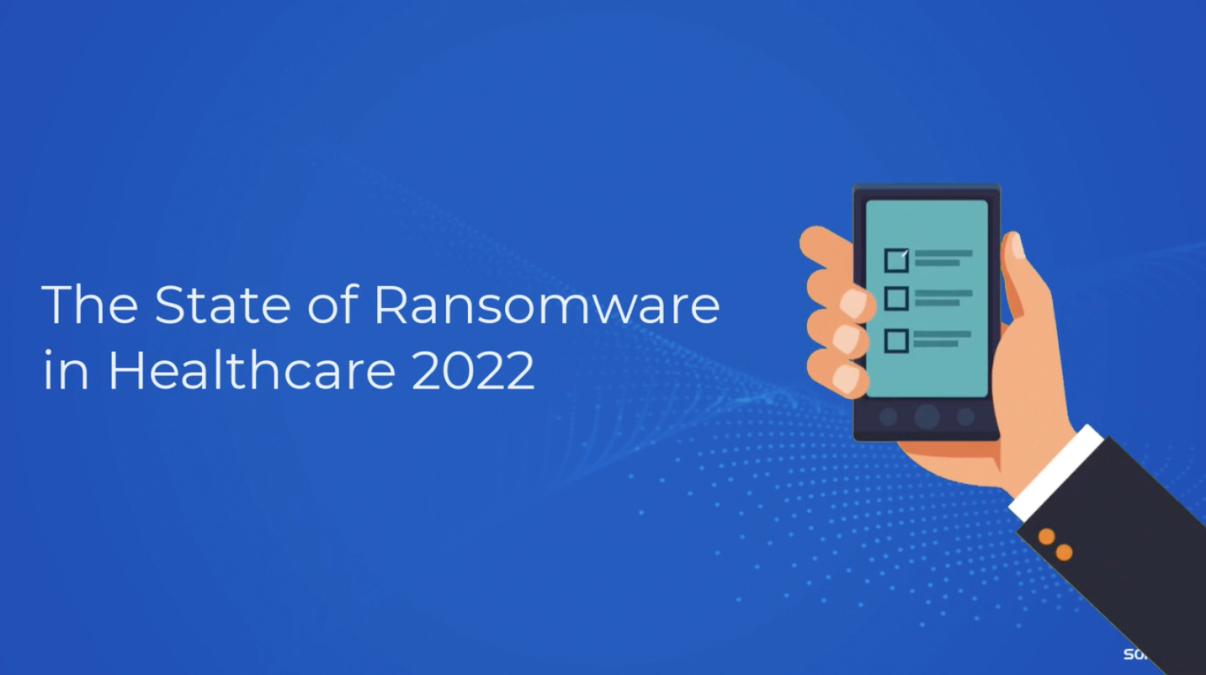 Sophos, a global leader in next-generation cybersecurity, has published a new sectoral survey report, "The State of Ransomware in Healthcare 2022."
The findings reveal a 94% increase in ransomware attacks on the organizations surveyed in this sector. In 2021, 66% of healthcare organizations were hit; 34% were hit the previous year.
The silver lining, however, is that healthcare organizations are getting better at dealing with the aftermath of ransomware attacks, according to the survey data.
The report shows that 99% of those healthcare organizations hit by ransomware got at least some their data back after cybercriminals encrypted it during the attacks.
Additional ransomware findings for the healthcare sector include:
Healthcare organizations had the second-highest average ransomware recovery costs with $1.85 million, taking one week on average to recover from an attack
67% of healthcare organizations think cyberattacks are more complex, based on their experience of how cyberattacks changed over the last year; the healthcare sector had the highest percentage
While healthcare organizations pay the ransom most often (61%), they're paying the lowest average ransoms, $197,000, compared with the global average of $812,000 (across all sectors in the survey)
Of those organizations that paid the ransom, only 2% got all their data back
61% of attacks resulted in encryption, 4% less than the global average (65%)
"Ransomware in the healthcare space is more nuanced than other industries in terms of both protection and recovery," said John Shier, senior security expert at Sophos. "The data that healthcare organizations harness is extremely sensitive and valuable, which makes it very attractive to attackers. In addition, the need for efficient and widespread access to this type of data – so that healthcare professionals can provide proper care – means that typical two-factor authentication and zero trust defense tactics aren't always feasible. This leaves healthcare organizations particularly vulnerable, and when hit, they may opt to pay a ransom to keep pertinent, often lifesaving, patient data accessible. Due to these unique factors, healthcare organizations need to expand their anti-ransomware defenses by combining security technology with human-led threat hunting to defend against today's advanced cyberattackers."
More healthcare organizations (78%) are now opting for cyber insurance, but 93% of healthcare organizations with insurance coverage report finding it more difficult to get policy coverage in the last year. With ransomware being the single largest driver of insurance claims, 51% reported the level of cybersecurity needed to qualify is higher, putting a strain on healthcare organizations with lower budgets and less technical resources available.
In the light of the survey findings, Sophos experts recommend the following best practices for all organizations across all sectors:
Install and maintain high-quality defenses across all points in the organization's environment. Review security controls regularly and make sure they continue to meet the organization's needs
Harden the IT environment by searching for and closing key security gaps: unpatched devices, unprotected machines and open Remote Desktop Protocol ports. Extended Detection and Response (XDR) solutions are ideal for helping to close these gaps
Make backups, and practice restoring from them so that the organization can get back up and running as soon as possible, with minimum disruption
Proactively hunt for threats to identify and stop adversaries before they can execute their attack – if the team lacks the time or skills to do this in house, outsource to a Managed Detection and Response (MDR) specialist
Prepare for the worst. Know what to do if a cyber incident occurs and keep the plan updated
"The State of Ransomware in Healthcare 2022" report is available on Sophos.com.
The State of Ransomware in Healthcare 2022 survey polled 5,600 IT professionals, including 381 healthcare respondents, in mid-sized organizations (100-5,000 employees) across 31 countries.
NiRA Presents Awards to Institutions, Individuals Supporting .NG Growth
… Winners emerge at 2022 .NG Awards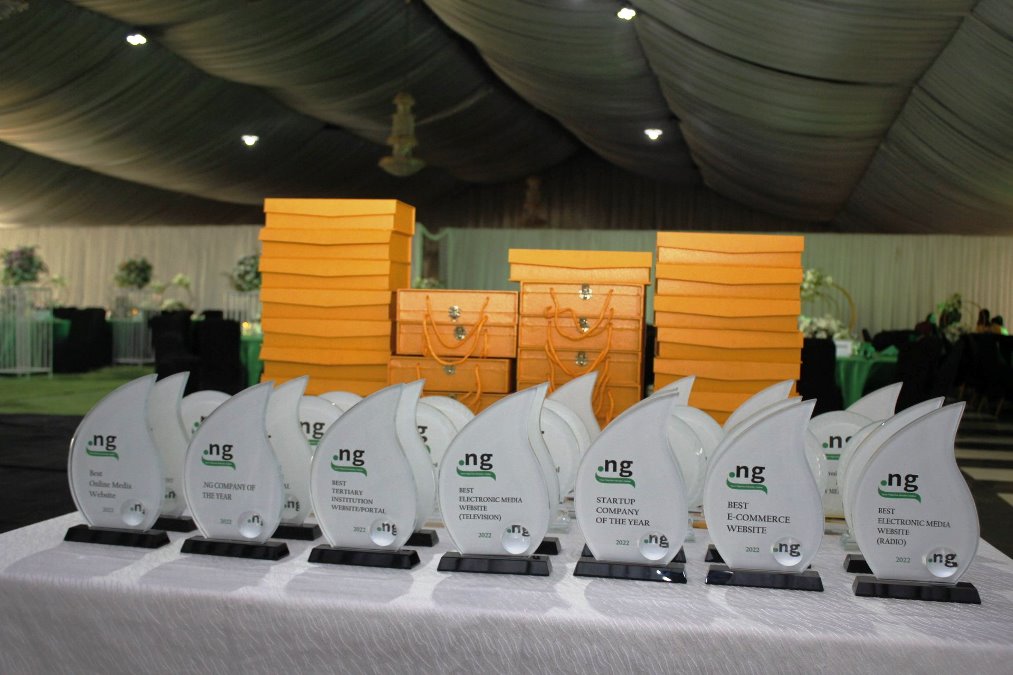 The Nigeria Internet Registration Association (NiRA), the registry for .ng Internet Domain Names and maintainers of the database of names registered in the .ng country code Top Level Domain, has again honoured private and public institutions, as well as individuals, promoting the brand.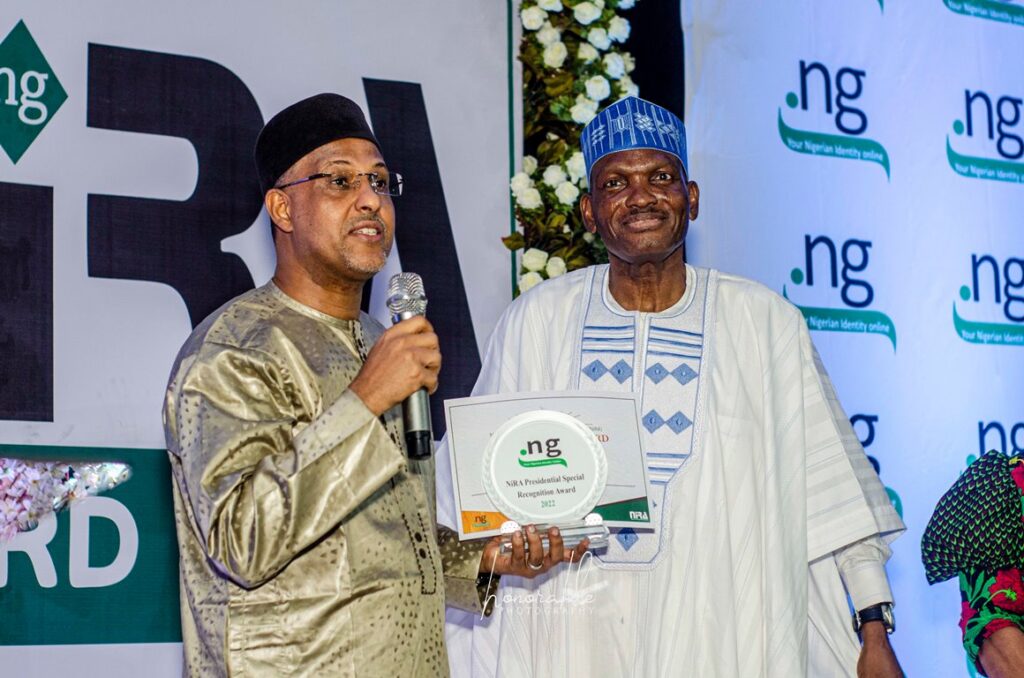 The 2022 .ng Awards, the fifth in the series, was held in Lagos recently with twenty-two (22) private entities and four (4) public institutions, as well as six (6) individual recognized.
The winners of the 2022 .ng Awards in the various categories are as follows: .NG Company of the Year, GigaLayer Web Hosting & Domains; Best Local Hosting Company, Smart Web Nigeria Limited; Most Innovsative Service Provider Online, National Youth Service Corps (NYSC); Best Technology Hub Website/Portal, CoLab; Best Banking or Insurance Website/Portal, Fidelity Bank Plc ; Best AgriTech Company of the year, Groupfarma; Best e-Payment Website/Portal, ALAT by Wema Bank; Digital Innovation State Government, Akwa Ibom State; Best Tertiary Institution Website/Portal, Covenant University; Digital Innovation in Federal Government, Nigeria Mining Cadastre Office ; Best e-Commerce Website, Jumia Nigeria; Best Print Media Website/Portal, Guardian Nigeria; Best Primary/Secondary Website/Portal, Dr. William Kupiec Girls Academy; Best Online Media Website, BusinessDay; Startup Company of the Year, Mydot.NG Web Hosting Company; Best Electronic Media Website (Television), Benue TV; .NG Fintech Company of the Year, ALAT by Wema Bank; Best Electronic Media Website (Radio), Planet101.1FM.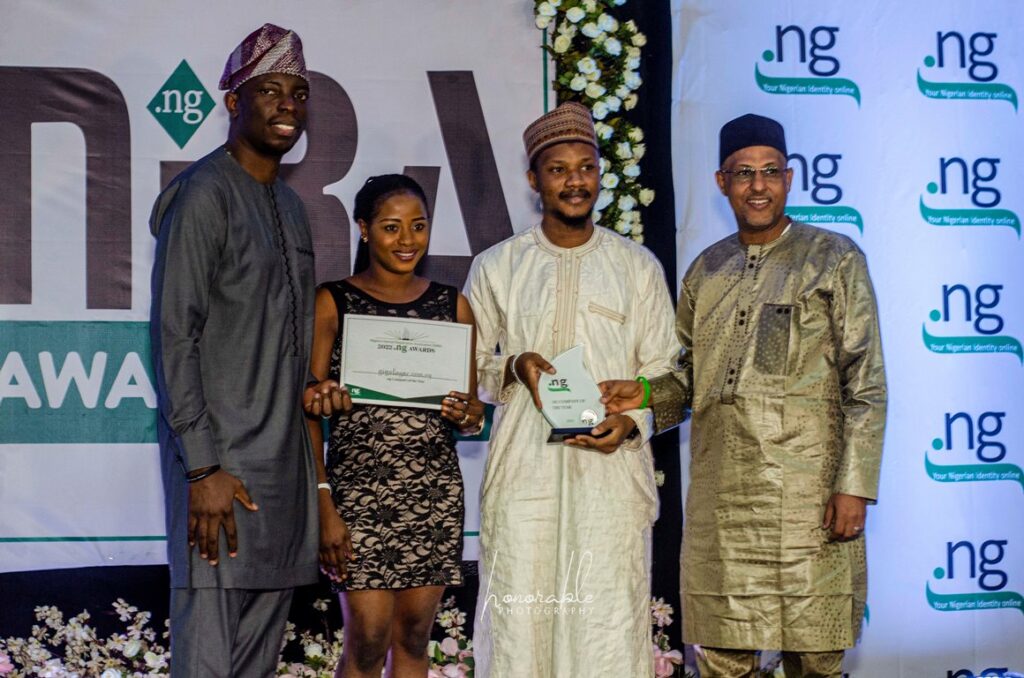 Others are Best .NG ccTLD Registrar Platinum Category, WhoGoHost Limited; Best .NG ccTLD Registrar at Gold Category, Icecool Contracts Limited; Best .NG ccTLD registrar at Silver Category, Vistacool Technologies Limited; Best .NG ccTLD Registrar at Standard Category, Mcreal Online Networks Systems Limited; Best Supporting Media Partner, RaveTv; .NG Most Supporting Sponsor, National Information Technology Development Agency (NITDA); NiRA Special Award for Jury Members, Webguru.ng Limited and Hostnownow Limited, respectively.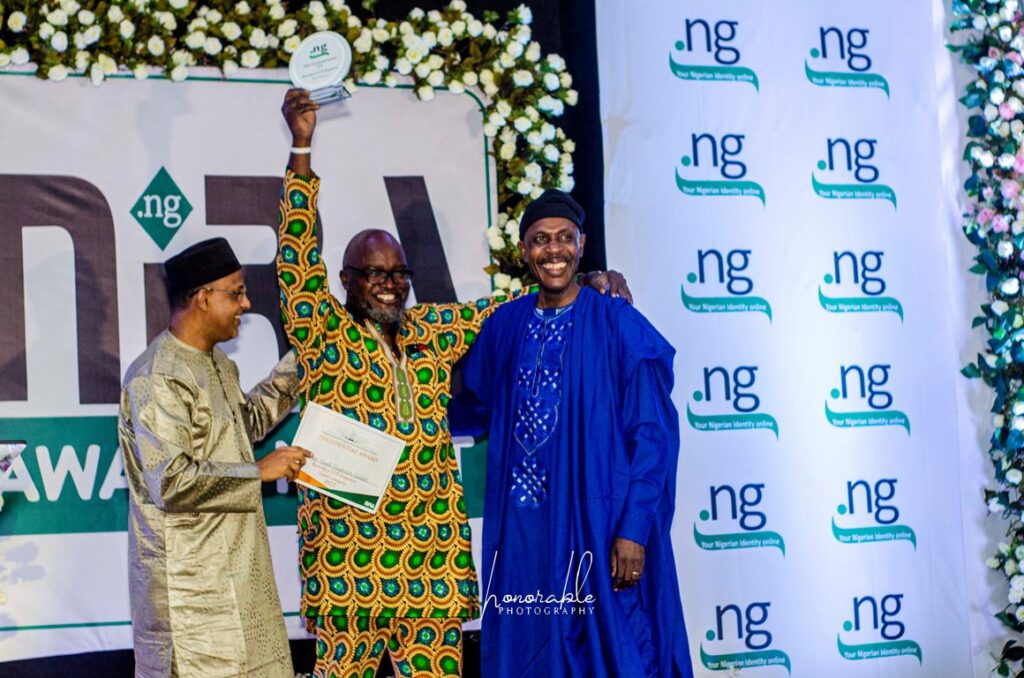 Individuals who have distinguished themselves in the .NG domain name system were also honoured with NiRA Special Recognition awards. They include; Dr. Isaac. Adeola. Odeyemi , Dr. Chris Nwannenna, Mr. Shehu Sikiru, Reverend Sunday Folayan and Mrs. Edith Udeagu, while Mrs. Sola Akinpelu  of HerVest NG received the NiRA Presidential award for Women Development.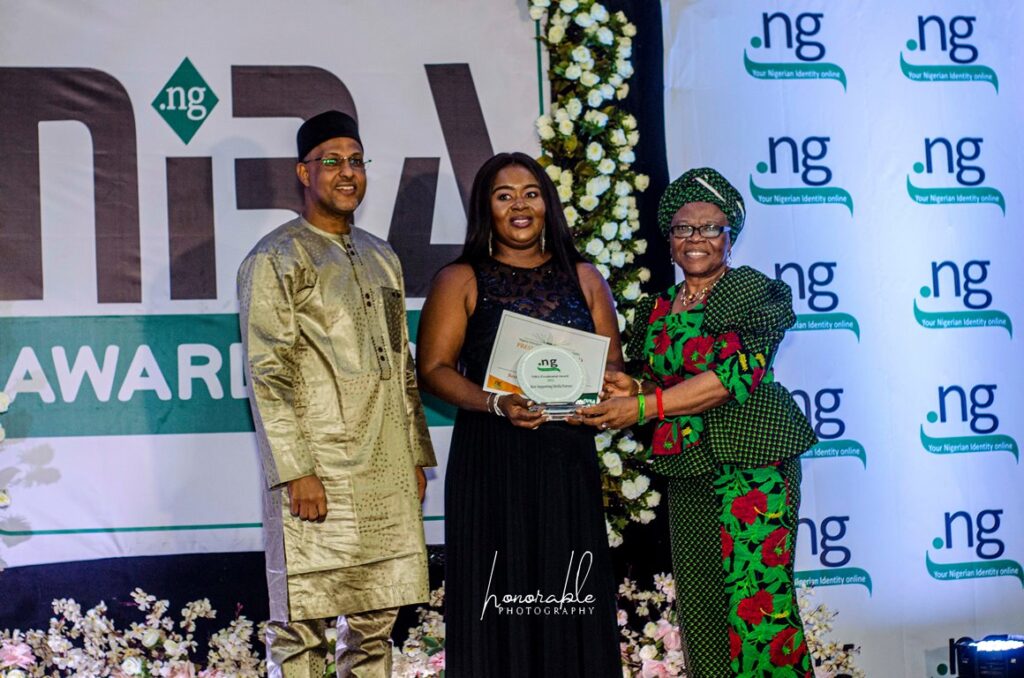 In his speech at the event, Mr Muhammed Rudman, President of NiRA, said the Association roll out drums to celebrate the awardees for upholding the .NG brand, adding that ".ng Awards celebrate the achievements and innovation of Nigerian Internet initiatives.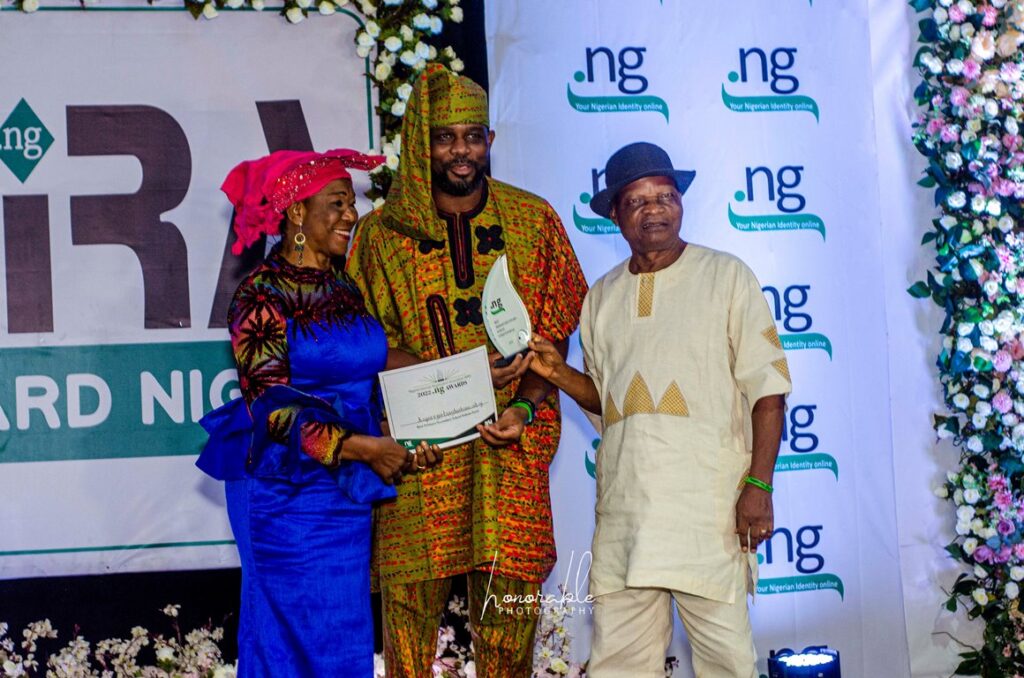 "The awards promote Nigerian businesses, individuals, charities, and public and private sector organisations which help to make the Internet a more secure, open, accessible, and rewarding experience for all by using .ng domains for their online presence.
"From 6th March 2022 to 10th April 2022, the General Public was encouraged to nominate and vote for worthy companies who are using the .ng domain name for their businesses and have promoted the .ng brand.
"We extend our heartfelt gratitude to all; the General Public, NiRA members, NiRA stakeholders, members of the press, NiRA Accredited Registrars, nominees, and winners for their participation throughout the awards process", he said.
Oracle Academy Teams up with Wificombat to Educate Nigerian Students, Teachers on Oracle Apex
Oracle Academy and Wificombat Train over 100 students and teachers across Nigeria on how to use the Oracle Apex software to build Data Applications for sustainable development goals.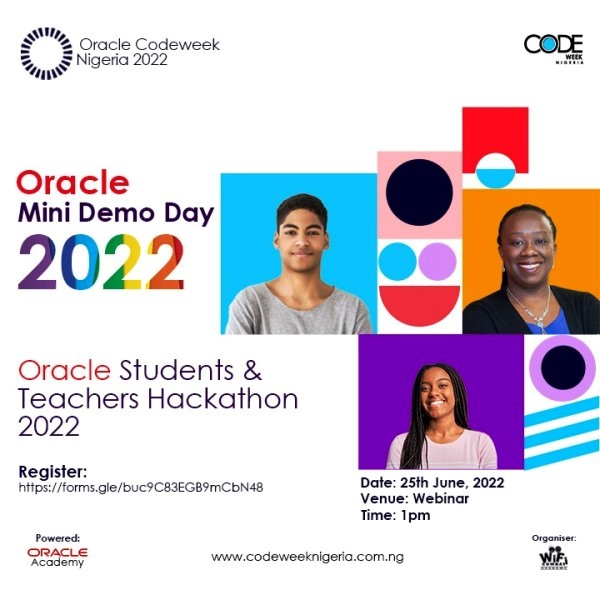 Oracle Academy in partnership with Wificombat Academy held a 3-week bootcamp called The Oracle Codeweek Nigeria 2022, to teach students and ICT teachers across the country on how to use the Oracle Apex data application software.
Oracle Apex is a cloud-based application used by developers around the world for building database driven application.
The unique feature of the Oracle Apex software is that it is a low code application. This means that developers get to write little or no SQL code which makes database developers build applications really fast.
At the start of the program, Mrs Tejuoso, founder of Wificombat academy re-introduced the Oracle Academy program to students and teachers in attendance. She also explained the benefits of schools being a member of the Oracle academy which is enjoying trainings such as the Oracle Apex Training.
In addition, Mrs Tejuoso introduced the facilitators that would be teaching the Course and they were; Mr Kolade and the assistant facilitator Titilayo Hamzat. These two facilitators were very instrumental in the delivery of the training and students attested to the ease of onboarding with the Oracle Apex software.
Last year, teachers attended the oracle Apex training solely and got exposed to the Oracle Apex software but this year, the teachers selected some students from their schools to attend the Oracle Apex training to learn how to use the software
This bootcamp ran from the 12th of April to the 28th of April. It was held in three batches where students and teachers from private and public secondary schools attended. The bootcamp saw in attendance a total of 107 students who attended and 17 schools; 14 schools from Lagos, 2 schools from Ogun State and 1 school from Osun State.
Of the 17 schools that attended, the schools that stood out during the program were; Whitesands School, Julliard Academy, Grange School, Supreme Education Foundation, Childville School, Halifield Schools, and Surulere Junior Secondary School. The students learnt how to use the Oracle Apex software, Understand the Oracle Apex interface, Understanding the four (4) major workspace Interfaces in Oracle APEX, use the Oracle Builder, Oracle gallery and Oracle SQL.
Excitingly, the students were able to create various data applications such as; a football application calendar, a schedule application for Travelling and creating a file from a spreadsheet.
The students also shared their experiences for the 3-day trainings done in 3 batches. They expressed their gratitude on learning how to build a data application system that requires little code; one student said ''this program has ignited my interest in programming and database'', another student said; ''I believe it was very educational and served as a nice introduction to the usage of the oracle Apex platform. The organizational structure was decent and could possibly be improved upon. This program has strengthened my dream of becoming a data scientist, So I am thankful.''
In attendance of the bootcamp was Bekere Amassoma, Programs Manager, Sub-Sahara Africa, Oracle Academy. Mrs Bekere addressed the students and teachers in attendance. She shared how important it is for students to be future ready for the 21stcentury workforce. She talked about how students' projects should be tailored towards developing applications for Sustainable development.
She encouraged students to come up with a solution to any of the sustainable development goals and to build an app with the Oracle apex data application.
In lieu of this, the students will be having a semi demo day this June 25th, 2022. On this day students from the various schools that participated in the Oracle Apex Training would be presenting their applications built with the Oracle Apex.
The application would be based on providing solutions to any of the Sustainable Development Goals.