Oracle Academy Teams up with Wificombat to Educate Nigerian Students, Teachers on Oracle Apex
Oracle Academy and Wificombat Train over 100 students and teachers across Nigeria on how to use the Oracle Apex software to build Data Applications for sustainable development goals.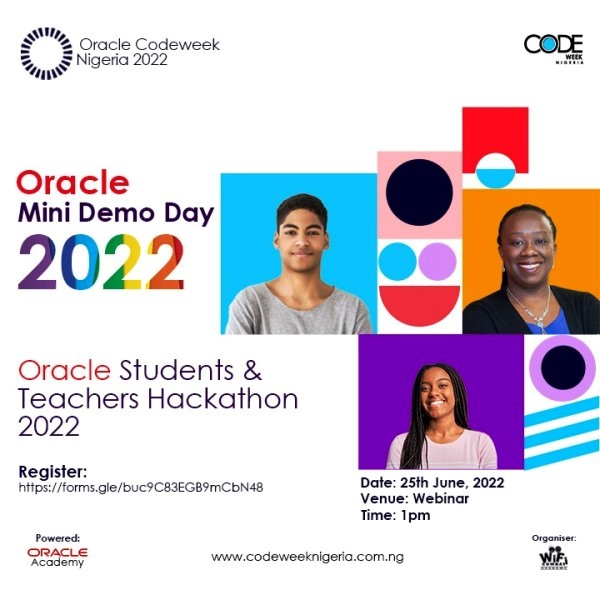 Oracle Academy in partnership with Wificombat Academy held a 3-week bootcamp called The Oracle Codeweek Nigeria 2022, to teach students and ICT teachers across the country on how to use the Oracle Apex data application software.
Oracle Apex is a cloud-based application used by developers around the world for building database driven application.
The unique feature of the Oracle Apex software is that it is a low code application. This means that developers get to write little or no SQL code which makes database developers build applications really fast.
At the start of the program, Mrs Tejuoso, founder of Wificombat academy re-introduced the Oracle Academy program to students and teachers in attendance. She also explained the benefits of schools being a member of the Oracle academy which is enjoying trainings such as the Oracle Apex Training.
In addition, Mrs Tejuoso introduced the facilitators that would be teaching the Course and they were; Mr Kolade and the assistant facilitator Titilayo Hamzat. These two facilitators were very instrumental in the delivery of the training and students attested to the ease of onboarding with the Oracle Apex software.
Last year, teachers attended the oracle Apex training solely and got exposed to the Oracle Apex software but this year, the teachers selected some students from their schools to attend the Oracle Apex training to learn how to use the software
This bootcamp ran from the 12th of April to the 28th of April. It was held in three batches where students and teachers from private and public secondary schools attended. The bootcamp saw in attendance a total of 107 students who attended and 17 schools; 14 schools from Lagos, 2 schools from Ogun State and 1 school from Osun State.
Of the 17 schools that attended, the schools that stood out during the program were; Whitesands School, Julliard Academy, Grange School, Supreme Education Foundation, Childville School, Halifield Schools, and Surulere Junior Secondary School. The students learnt how to use the Oracle Apex software, Understand the Oracle Apex interface, Understanding the four (4) major workspace Interfaces in Oracle APEX, use the Oracle Builder, Oracle gallery and Oracle SQL.
Excitingly, the students were able to create various data applications such as; a football application calendar, a schedule application for Travelling and creating a file from a spreadsheet.
The students also shared their experiences for the 3-day trainings done in 3 batches. They expressed their gratitude on learning how to build a data application system that requires little code; one student said ''this program has ignited my interest in programming and database'', another student said; ''I believe it was very educational and served as a nice introduction to the usage of the oracle Apex platform. The organizational structure was decent and could possibly be improved upon. This program has strengthened my dream of becoming a data scientist, So I am thankful.''
In attendance of the bootcamp was Bekere Amassoma, Programs Manager, Sub-Sahara Africa, Oracle Academy. Mrs Bekere addressed the students and teachers in attendance. She shared how important it is for students to be future ready for the 21stcentury workforce. She talked about how students' projects should be tailored towards developing applications for Sustainable development.
She encouraged students to come up with a solution to any of the sustainable development goals and to build an app with the Oracle apex data application.
In lieu of this, the students will be having a semi demo day this June 25th, 2022. On this day students from the various schools that participated in the Oracle Apex Training would be presenting their applications built with the Oracle Apex.
The application would be based on providing solutions to any of the Sustainable Development Goals.
Ransomware Attacks on Healthcare Organizations Increased 94% in 2021, according to Sophos
61% of attacks resulted in encryption, 4% less than the global average (65%)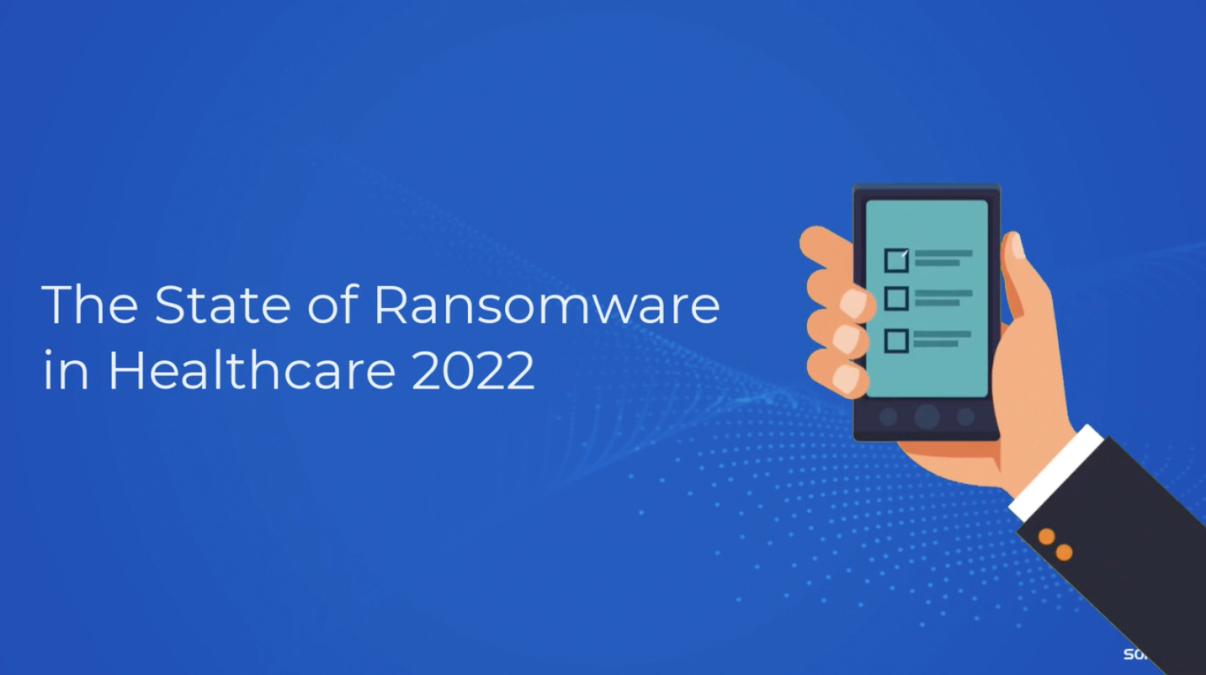 Sophos, a global leader in next-generation cybersecurity, has published a new sectoral survey report, "The State of Ransomware in Healthcare 2022."
The findings reveal a 94% increase in ransomware attacks on the organizations surveyed in this sector. In 2021, 66% of healthcare organizations were hit; 34% were hit the previous year.
The silver lining, however, is that healthcare organizations are getting better at dealing with the aftermath of ransomware attacks, according to the survey data.
The report shows that 99% of those healthcare organizations hit by ransomware got at least some their data back after cybercriminals encrypted it during the attacks.
Additional ransomware findings for the healthcare sector include:
Healthcare organizations had the second-highest average ransomware recovery costs with $1.85 million, taking one week on average to recover from an attack
67% of healthcare organizations think cyberattacks are more complex, based on their experience of how cyberattacks changed over the last year; the healthcare sector had the highest percentage
While healthcare organizations pay the ransom most often (61%), they're paying the lowest average ransoms, $197,000, compared with the global average of $812,000 (across all sectors in the survey)
Of those organizations that paid the ransom, only 2% got all their data back
61% of attacks resulted in encryption, 4% less than the global average (65%)
"Ransomware in the healthcare space is more nuanced than other industries in terms of both protection and recovery," said John Shier, senior security expert at Sophos. "The data that healthcare organizations harness is extremely sensitive and valuable, which makes it very attractive to attackers. In addition, the need for efficient and widespread access to this type of data – so that healthcare professionals can provide proper care – means that typical two-factor authentication and zero trust defense tactics aren't always feasible. This leaves healthcare organizations particularly vulnerable, and when hit, they may opt to pay a ransom to keep pertinent, often lifesaving, patient data accessible. Due to these unique factors, healthcare organizations need to expand their anti-ransomware defenses by combining security technology with human-led threat hunting to defend against today's advanced cyberattackers."
More healthcare organizations (78%) are now opting for cyber insurance, but 93% of healthcare organizations with insurance coverage report finding it more difficult to get policy coverage in the last year. With ransomware being the single largest driver of insurance claims, 51% reported the level of cybersecurity needed to qualify is higher, putting a strain on healthcare organizations with lower budgets and less technical resources available.
In the light of the survey findings, Sophos experts recommend the following best practices for all organizations across all sectors:
Install and maintain high-quality defenses across all points in the organization's environment. Review security controls regularly and make sure they continue to meet the organization's needs
Harden the IT environment by searching for and closing key security gaps: unpatched devices, unprotected machines and open Remote Desktop Protocol ports. Extended Detection and Response (XDR) solutions are ideal for helping to close these gaps
Make backups, and practice restoring from them so that the organization can get back up and running as soon as possible, with minimum disruption
Proactively hunt for threats to identify and stop adversaries before they can execute their attack – if the team lacks the time or skills to do this in house, outsource to a Managed Detection and Response (MDR) specialist
Prepare for the worst. Know what to do if a cyber incident occurs and keep the plan updated
"The State of Ransomware in Healthcare 2022" report is available on Sophos.com.
The State of Ransomware in Healthcare 2022 survey polled 5,600 IT professionals, including 381 healthcare respondents, in mid-sized organizations (100-5,000 employees) across 31 countries.
NiRA Presents Awards to Institutions, Individuals Supporting .NG Growth
… Winners emerge at 2022 .NG Awards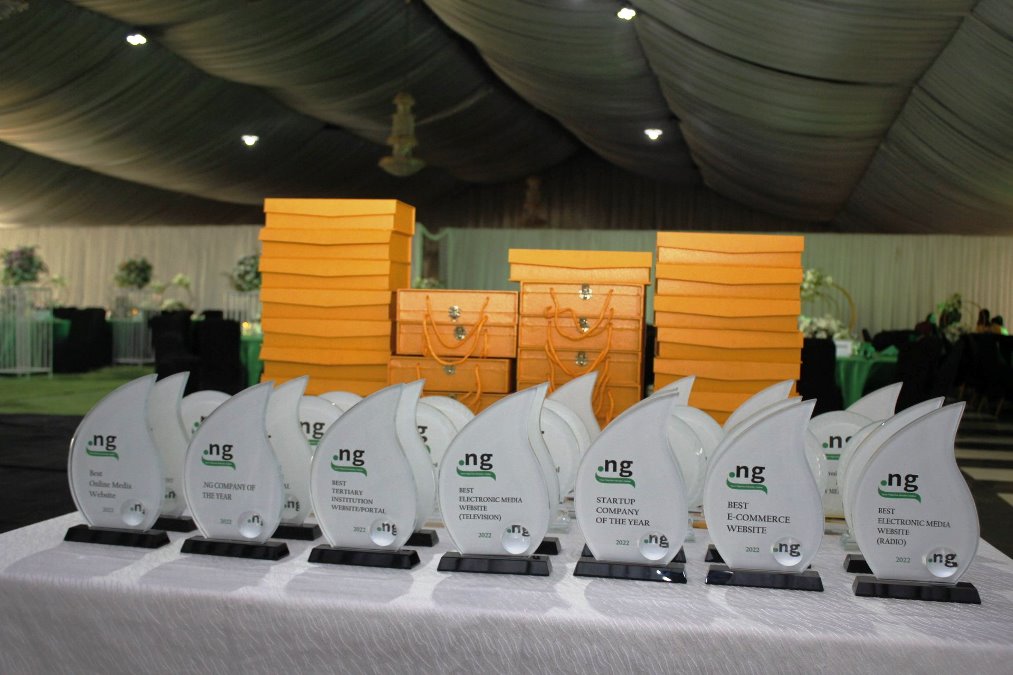 The Nigeria Internet Registration Association (NiRA), the registry for .ng Internet Domain Names and maintainers of the database of names registered in the .ng country code Top Level Domain, has again honoured private and public institutions, as well as individuals, promoting the brand.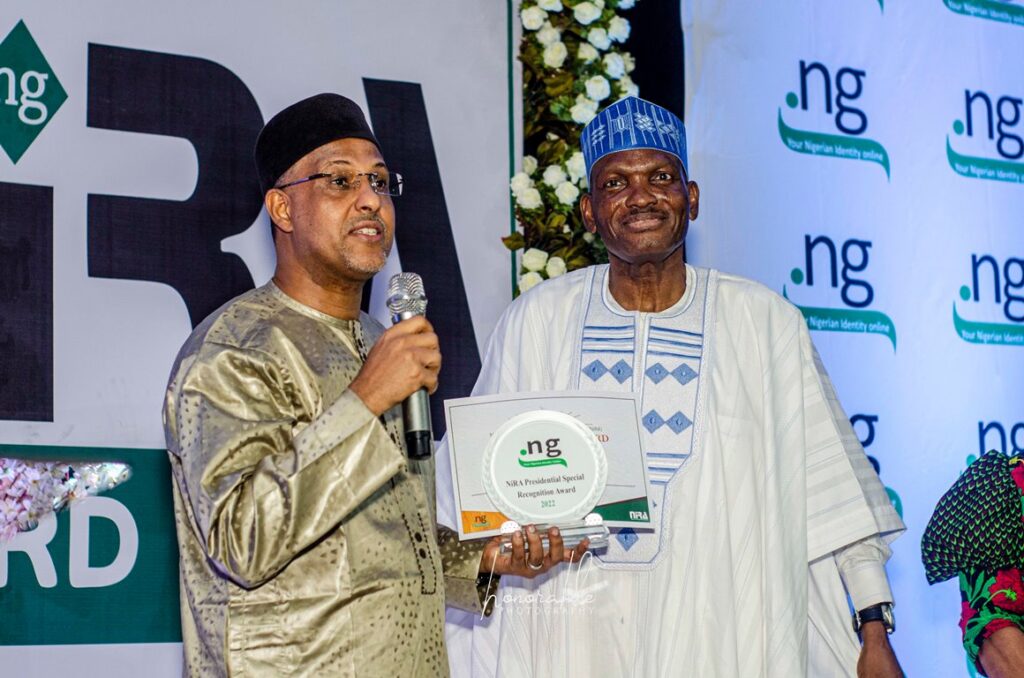 The 2022 .ng Awards, the fifth in the series, was held in Lagos recently with twenty-two (22) private entities and four (4) public institutions, as well as six (6) individual recognized.
The winners of the 2022 .ng Awards in the various categories are as follows: .NG Company of the Year, GigaLayer Web Hosting & Domains; Best Local Hosting Company, Smart Web Nigeria Limited; Most Innovsative Service Provider Online, National Youth Service Corps (NYSC); Best Technology Hub Website/Portal, CoLab; Best Banking or Insurance Website/Portal, Fidelity Bank Plc ; Best AgriTech Company of the year, Groupfarma; Best e-Payment Website/Portal, ALAT by Wema Bank; Digital Innovation State Government, Akwa Ibom State; Best Tertiary Institution Website/Portal, Covenant University; Digital Innovation in Federal Government, Nigeria Mining Cadastre Office ; Best e-Commerce Website, Jumia Nigeria; Best Print Media Website/Portal, Guardian Nigeria; Best Primary/Secondary Website/Portal, Dr. William Kupiec Girls Academy; Best Online Media Website, BusinessDay; Startup Company of the Year, Mydot.NG Web Hosting Company; Best Electronic Media Website (Television), Benue TV; .NG Fintech Company of the Year, ALAT by Wema Bank; Best Electronic Media Website (Radio), Planet101.1FM.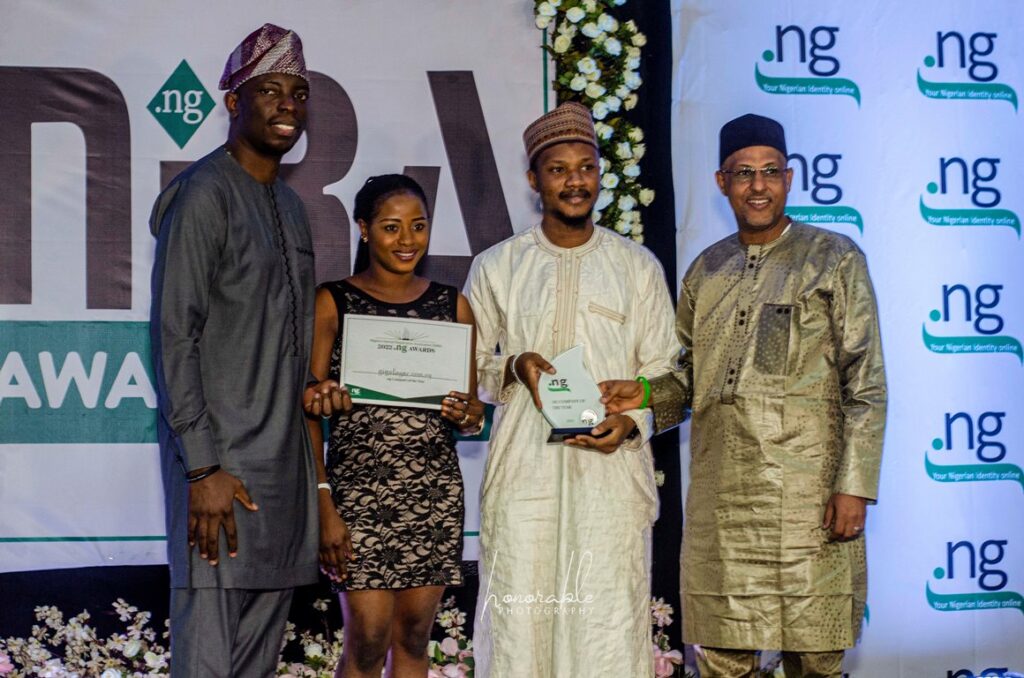 Others are Best .NG ccTLD Registrar Platinum Category, WhoGoHost Limited; Best .NG ccTLD Registrar at Gold Category, Icecool Contracts Limited; Best .NG ccTLD registrar at Silver Category, Vistacool Technologies Limited; Best .NG ccTLD Registrar at Standard Category, Mcreal Online Networks Systems Limited; Best Supporting Media Partner, RaveTv; .NG Most Supporting Sponsor, National Information Technology Development Agency (NITDA); NiRA Special Award for Jury Members, Webguru.ng Limited and Hostnownow Limited, respectively.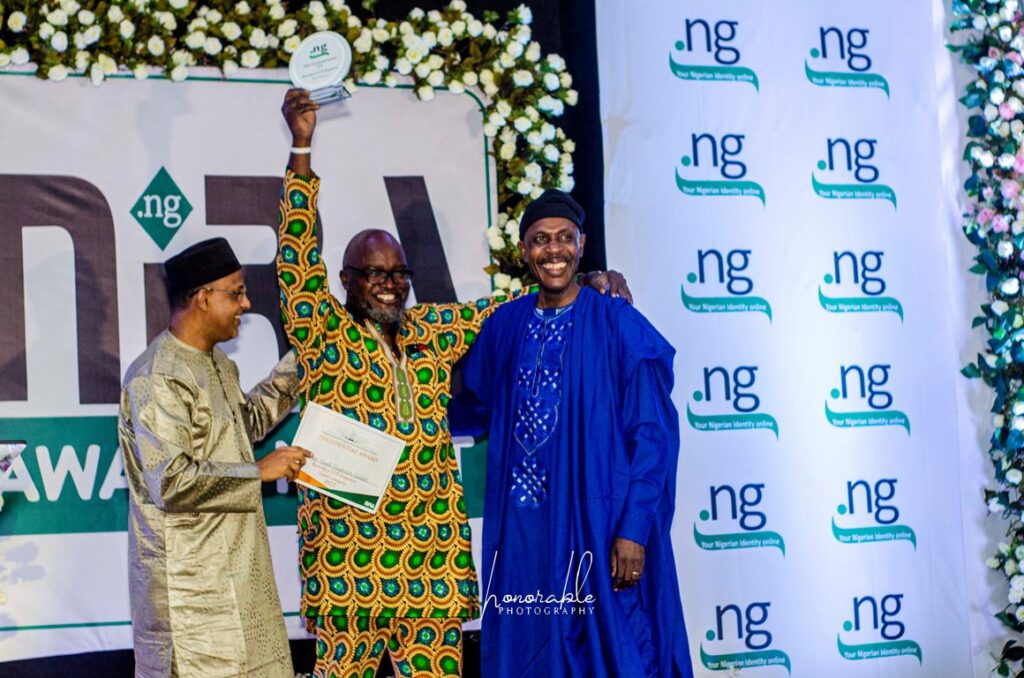 Individuals who have distinguished themselves in the .NG domain name system were also honoured with NiRA Special Recognition awards. They include; Dr. Isaac. Adeola. Odeyemi , Dr. Chris Nwannenna, Mr. Shehu Sikiru, Reverend Sunday Folayan and Mrs. Edith Udeagu, while Mrs. Sola Akinpelu  of HerVest NG received the NiRA Presidential award for Women Development.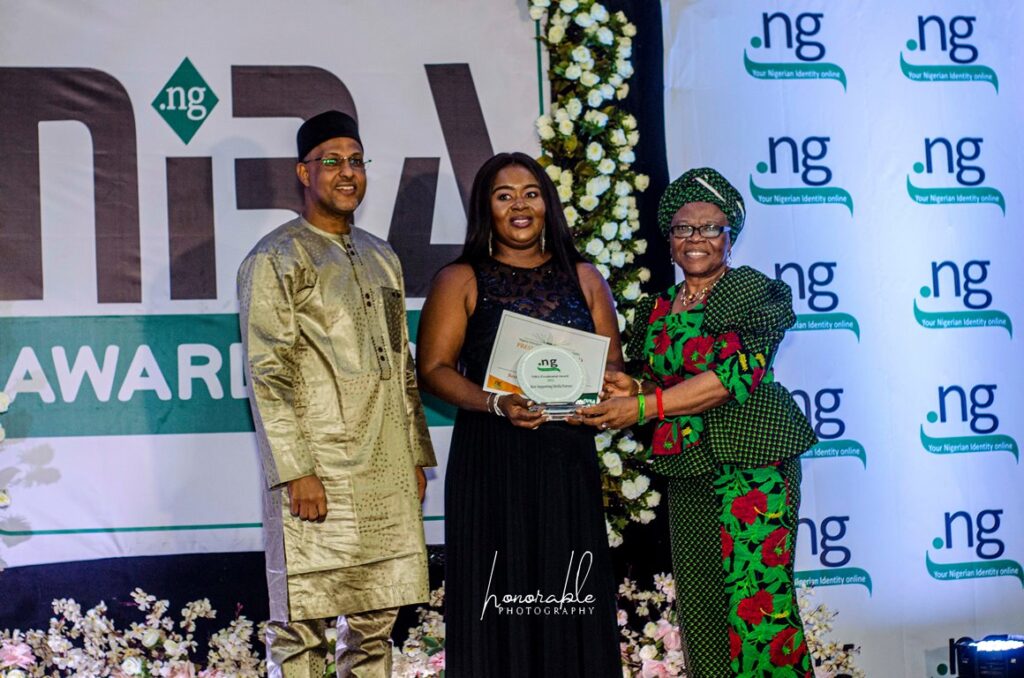 In his speech at the event, Mr Muhammed Rudman, President of NiRA, said the Association roll out drums to celebrate the awardees for upholding the .NG brand, adding that ".ng Awards celebrate the achievements and innovation of Nigerian Internet initiatives.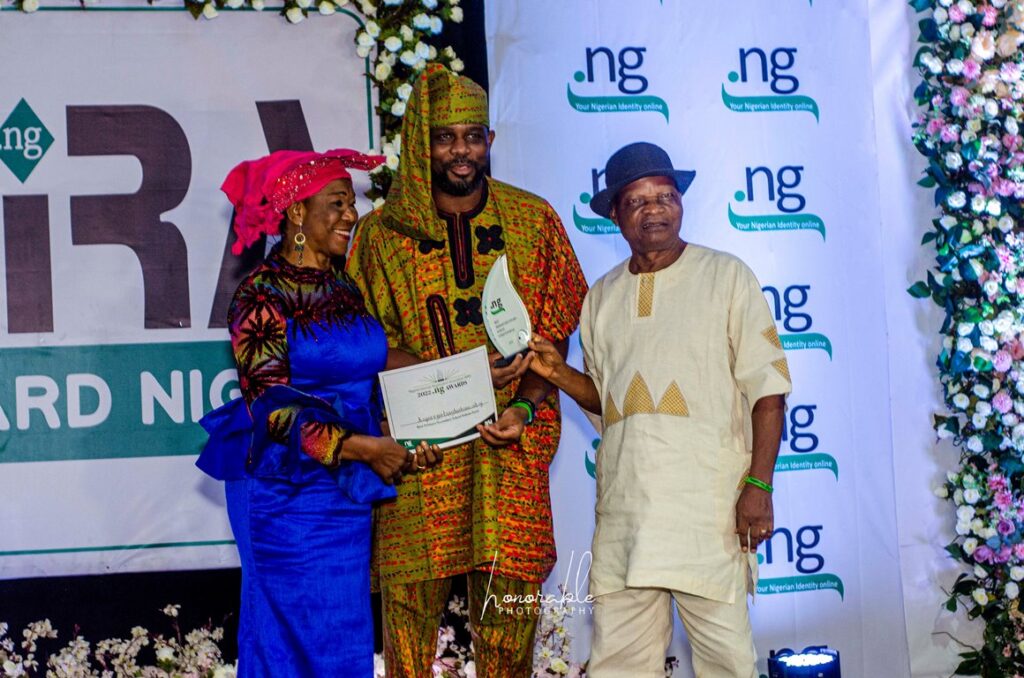 "The awards promote Nigerian businesses, individuals, charities, and public and private sector organisations which help to make the Internet a more secure, open, accessible, and rewarding experience for all by using .ng domains for their online presence.
"From 6th March 2022 to 10th April 2022, the General Public was encouraged to nominate and vote for worthy companies who are using the .ng domain name for their businesses and have promoted the .ng brand.
"We extend our heartfelt gratitude to all; the General Public, NiRA members, NiRA stakeholders, members of the press, NiRA Accredited Registrars, nominees, and winners for their participation throughout the awards process", he said.
Sophos' Active Adversary Playbook 2022 Reveals Attacker Dwell Time Increased by 36%
Increase attributed to exploitation of ProxyLogon and ProxyShell vulnerabilities, plus initial access brokers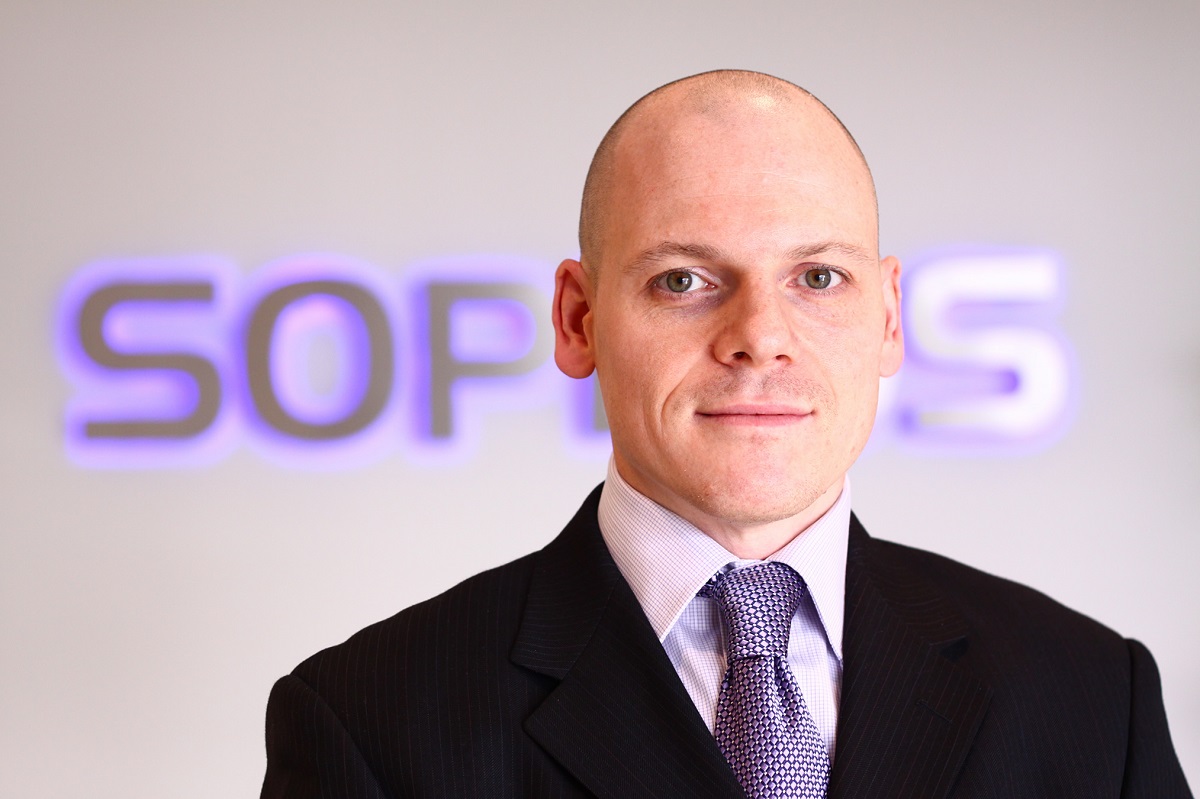 Sophos, a global leader in next-generation cybersecurity, today released the "Active Adversary Playbook 2022," detailing attacker behaviors that Sophos' Rapid Response team saw in the wild in 2021. 
The findings show a 36% increase in attacker dwell time, with a median intruder dwell time of 15 days in 2021 versus 11 days in 2020.
The report also reveals the impact of ProxyShell vulnerabilities in Microsoft Exchange, which Sophos believes some Initial Access Brokers (IABs) leveraged to breach networks and then sell that access to other attackers.
"The world of cybercrime has become incredibly diverse and specialized. IABs have developed a cottage cybercrime industry by breaching a target, doing exploratory reconnaissance or installing a backdoor, and then selling the turn-key access to ransomware gangs for their own attacks," said John Shier, senior security advisor at Sophos. "In this increasingly dynamic, specialty-based cyberthreat landscape, it can be hard for organizations to keep up with the ever-changing tools and approaches attackers use. It is vital that defenders understand what to look for at every stage of the attack chain, so they can detect and neutralize attacks as fast as possible."
Sophos' research also shows that intruder dwell time was longer in smaller organizations' environments. Attackers lingered for approximately 51 days in organizations with up to 250 employees, while they typically spent 20 days in organizations with 3,000 to 5,000 employees.

"Attackers consider larger organizations to be more valuable, so they are more motivated to get in, get what they want and get out. Smaller organizations have less perceived 'value,' so attackers can afford to lurk around the network in the background for a longer period. It's also possible these attackers were less experienced and needed more time to figure out what to do once they were inside the network. Lastly, smaller organizations typically have less visibility along the attack chain to detect and eject attackers, prolonging their presence," said Shier. "With opportunities from unpatched ProxyLogon and ProxyShell vulnerabilities and the uprise of IABs, we're seeing more evidence of multiple attackers in a single target. If it's crowded within a network, attackers will want to move fast to beat out their competition."
Additional key findings in the playbook include:
The median attacker dwell time before detection was longer for "stealth" intrusions that had not unfolded into a major attack such as ransomware, and for smaller organizations and industry sectors with fewer IT security resources. The median dwell time for organizations hit by ransomware was 11 days. For those that had been breached, but not yet affected by a major attack, such as ransomware (23% of all the incidents investigated), the median dwell time was 34 days. Organizations in the education sector or with fewer than 500 employees also had longer dwell times
Longer dwell times and open entry points leave organizations vulnerable to multiple attackers. Forensic evidence uncovered instances where multiple adversaries, including IABs, ransomware gangs, cryptominers, and occasionally even multiple ransomware operators, were targeting the same organization simultaneously
Despite a drop in using Remote Desktop Protocol (RDP) for external access, attackers increased their use of the tool for internal lateral movement. In 2020, attackers used RDP for external activity in 32% of the cases analyzed, but this decreased to 13% in 2021. While this shift is a welcome change and suggests organizations have improved their management of external attack surfaces, attackers are still abusing RDP for internal lateral movement. Sophos found that attackers used RDP for internal lateral movement in 82% of cases in 2021, up from 69% in 2020
Common tool combinations used in attacks provide a powerful warning signal of intruder activity. For example, the incident investigations found that in 2021 PowerShell and malicious non-PowerShell scripts were seen together in 64% of cases; PowerShell and Cobalt Strike combined in 56% of cases; and PowerShell and PsExec were found in 51% of cases. The detection of such correlations can serve as an early warning of an impending attack or confirm the presence of an active attack
Fifty percent of ransomware incidents involved confirmed data exfiltration – and with the available data, the mean gap between data theft and the deployment of ransomware was 4.28 days. Seventy-three percent of incidents Sophos responded to in 2021 involved ransomware. Of these ransomware incidents, 50% also involved data exfiltration. Data exfiltration is often the last stage of the attack before the release of the ransomware, and the incident investigations revealed the mean gap between them was 4.28 days and the median was 1.84 days
Conti was the most prolific ransomware group seen in 2021, accounting for 18% of incidents overall. REvil ransomware accounted for one in 10 incidents, while other prevalent ransomware families included DarkSide, the RaaS behind the notorious attack on Colonial Pipeline in the U.S. and Black KingDom, one of the "new" ransomware families to appear in March 2021 in the wake of the ProxyLogon vulnerability. There were 41 different ransomware adversaries identified across the 144 incidents included in the analysis. Of these, around 28 were new groups first reported during 2021. Eighteen ransomware groups seen in incidents in 2020 had disappeared from the list in 2021
"The red flags that defenders should look out for include the detection of a legitimate tool, combination of tools, or activity in an unexpected place or at an uncommon time," said Shier. "It is worth noting that there may also be times of little or no activity, but that doesn't mean an organization hasn't been breached. There are, for instance, likely to be many more ProxyLogon or ProxyShell breaches that are currently unknown, where web shells and backdoors have been implanted in targets for persistent access and are now sitting silently until that access is used or sold. Defenders need to be on the alert for any suspicious signals and investigate immediately. They need to patch critical bugs, especially those in widely used software, and, as a priority, harden the security of remote access services. Until exposed entry points are closed and everything that the attackers have done to establish and retain access is completely eradicated, just about anyone can walk in after them, and probably will."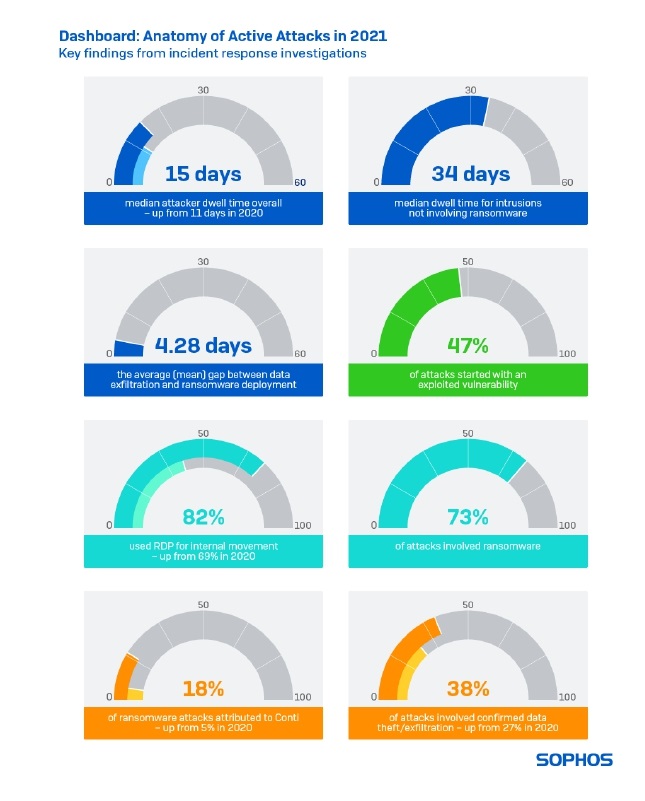 The Sophos Active Adversary Playbook 2022 is based on 144 incidents in 2021, targeting organizations of all sizes, in a wide range of industry sectors, and located in the U.S., Canada, the U.K., Germany, Italy, Spain, France, Switzerland, Belgium, Netherlands, Austria, the United Arab Emirates, Saudi Arabia, the Philippines, the Bahamas, Angola, and Japan. The most represented sectors are manufacturing (17%), followed by retail (14%), healthcare (13%), IT (9%), construction (8%), and education (6%).
The aim of Sophos' report is help security teams understand what adversaries do during attacks and how to spot and defend against malicious activity on the network.
To learn more about attacker behaviors, tools and techniques, read the Sophos Active Adversary Playbook 2022 on Sophos News.