Fenty Beauty & Fenty Skin Celebrates Launch in Nigeria
Rihanna created both Fenty Beauty and Fenty Skin with a global vision in mind to reinforce the notion of" Beauty For All."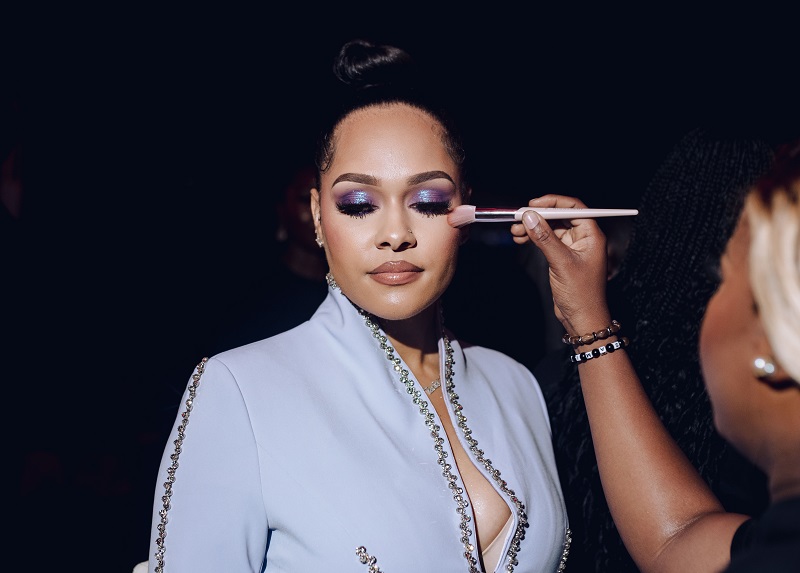 Fenty Beauty and Fenty Skin staged the biggest synchronized beauty launch across 8 countries on the African continent, with Nigeria being one of them, on Friday May 27th, 2022.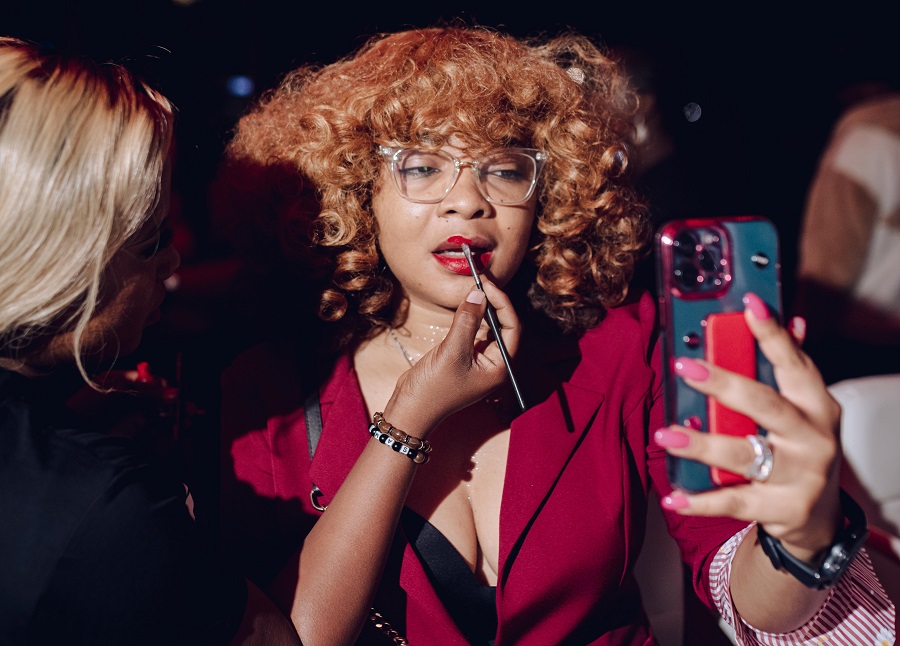 To commemorate this momentous occasion, the brand hosted the official launch party for celebrities, influencers, retail partners and media alike, dubbed "Fenty Club" at WBar in Lagos where over +200 attendees discovered the Fenty Beauty and Fenty Skin product offering and were treated to a special performance by Lojay and danced to the sounds of DJ Neptune.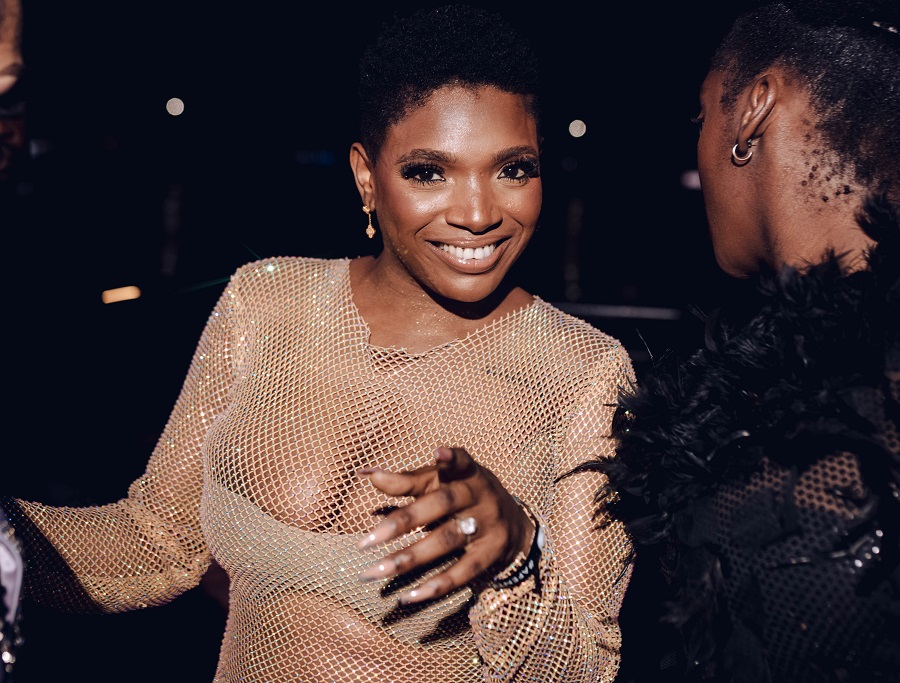 Of the notable attendees were Annie Idibia, Iyabo Ojo, Mariam Timmer, Adunni Ade, Linda Ejiofor, Zainab Balogun-Nwachukwu, Dimma Umeh, Mercy Eke, Cynthia Nwadiora, Tania Omotayo, Gbemi Olateru Olagbegi, Erica Nlewedim, Toyosi Etim Effiong amongst other notable figures.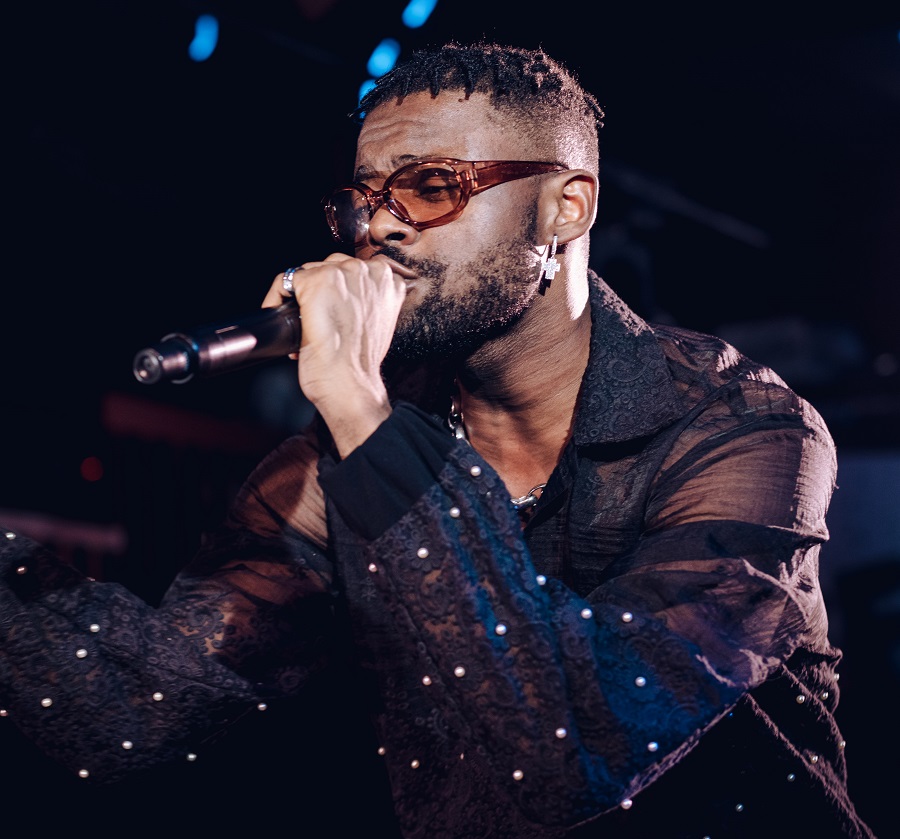 Rihanna created both Fenty Beauty and Fenty Skin with a global vision in mind to reinforce the notion of" Beauty For All."
It is this brand ethos that makes Rihanna's decision to expand her Fenty brands to Africa a historic milestone and natural next step.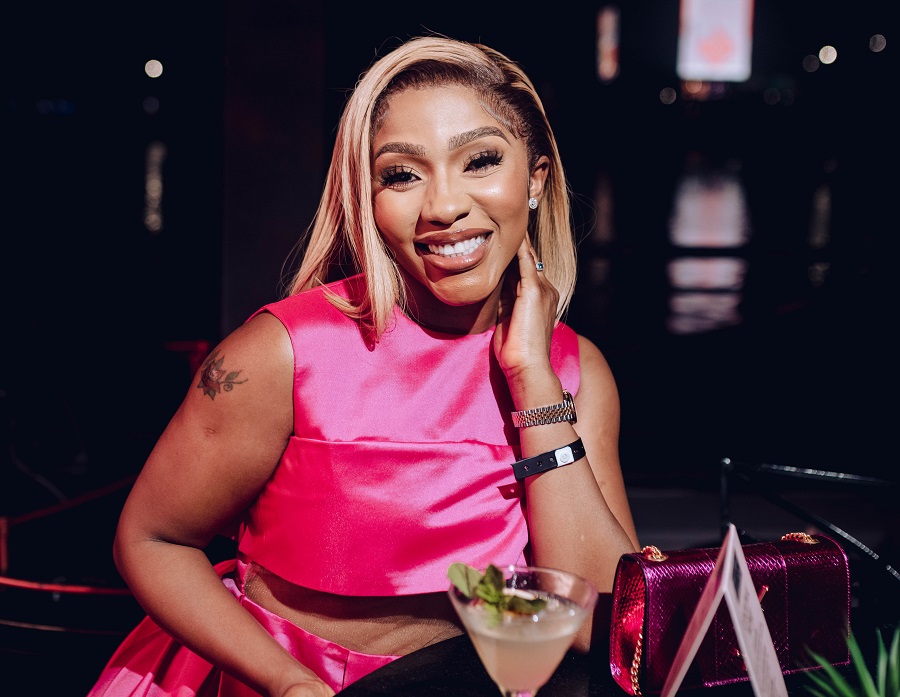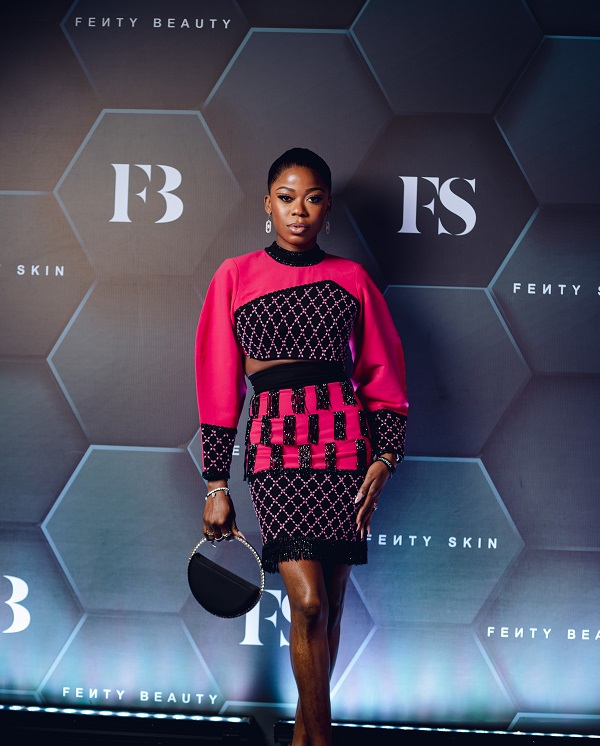 "I am a proud Bajan who feels a close connection to Africa and to its people. I've had the pleasure, the privilege, to spend time on the continent and those experiences never leave you. Now, being able to bring Fenty Beauty and Fenty Skin to 8 African countries and then hopefully more in the future – means so much to me." Rihanna.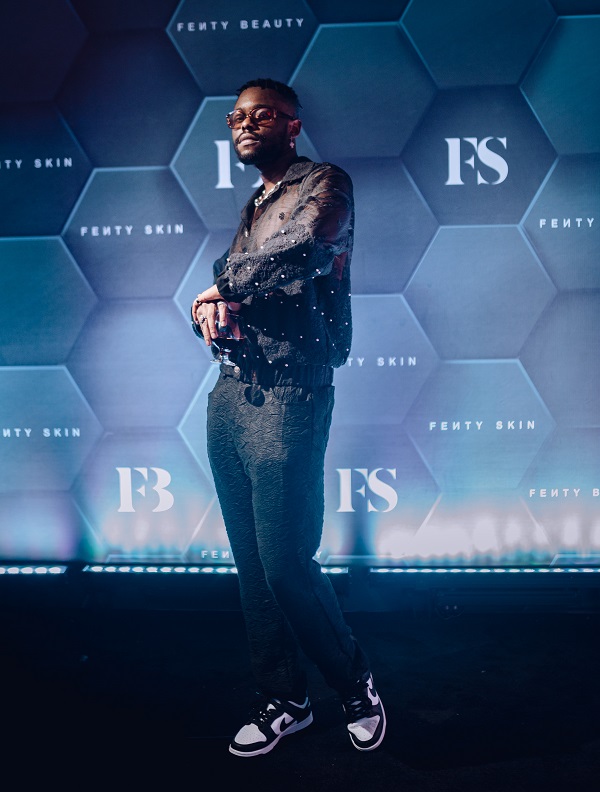 The entire assortment from both Fenty Beauty and Fenty Skin are available beginning May 27th, 2022, exclusively at Essenza stores nationally.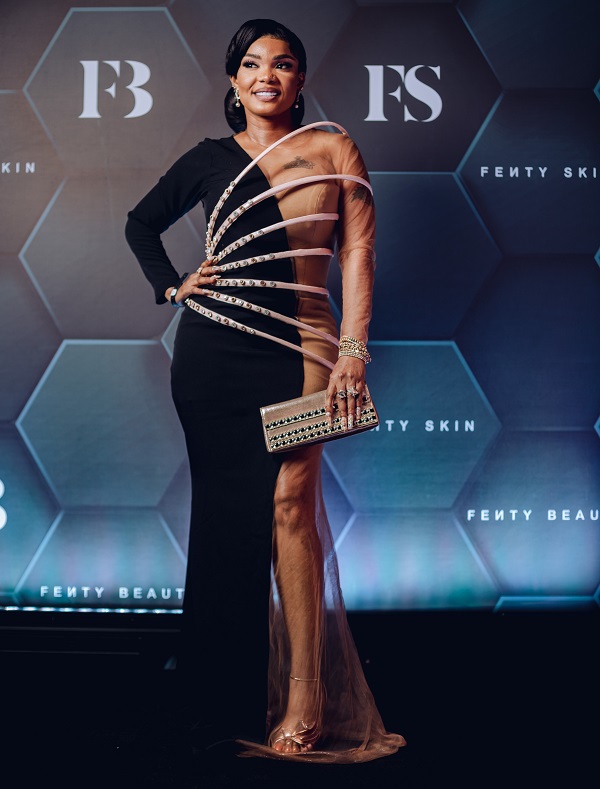 Consumers will be able to shop both in-store and online for bestsellers like the Fenty Skin Start'r Set – Rihanna's daily 3-step skincare routine, Fenty Beauty Pro Filt'r Soft Matte Foundation – the foundation that changed the game with 50 true to colour shades!, Gloss Bomb Universal Lip Luminizer – a must-have lip gloss that offers an explosive shine, without the stickiness, and Killawatt Freestyle Highlighter – the ultimate radiance for face and eyes.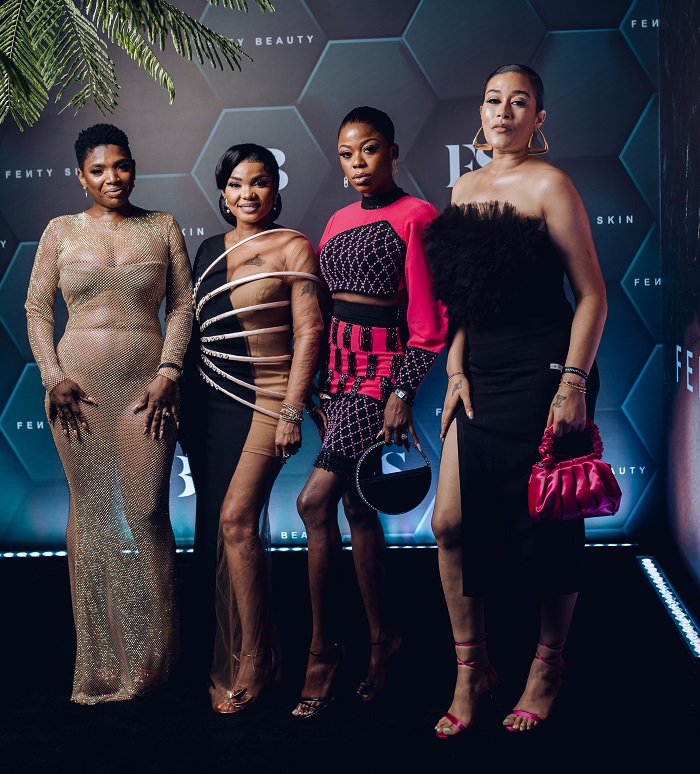 Ruby Models Company Urges Orphaned Children to Embrace the world of Possibilities
Ruby Models Company Partners with Perfect Clicks Signature to Celebrate Children's Day in a Grand Style with the Orphanage Homes, reports Ikenna Oluka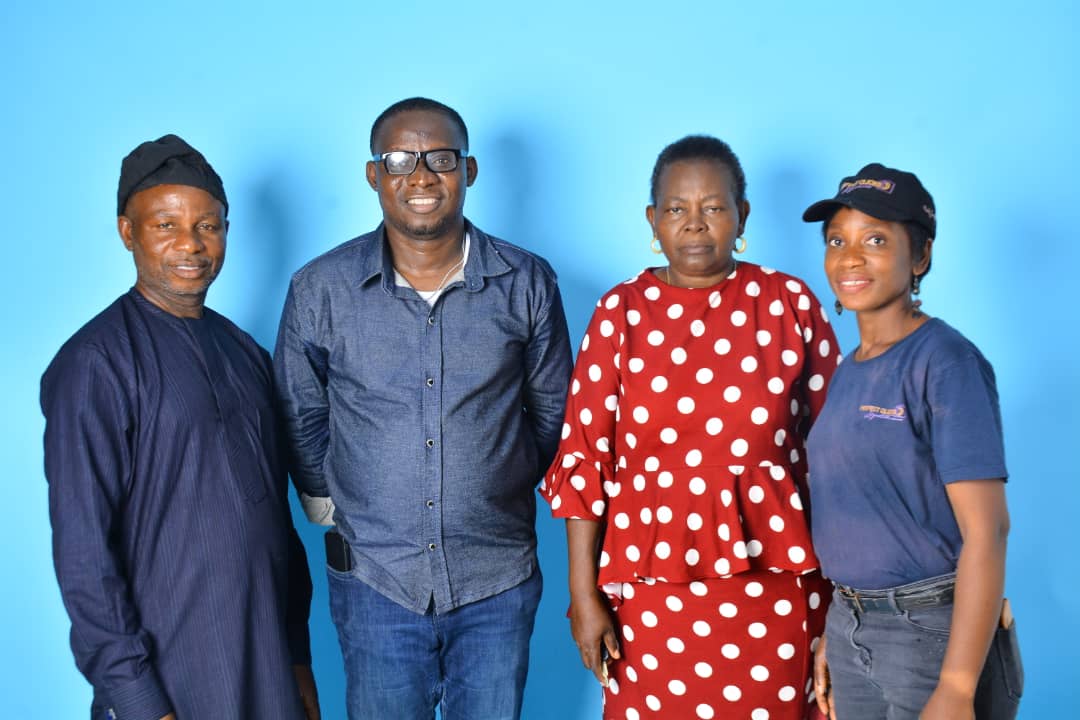 As part of her corporate social responsibilities towards the child's development and equal representation in the media, Ruby Model Company- a children modeling company  partners with Perfect Clicks Signature- a premium photography  to celebrate  Children's Day with some orphaned children in Ibadan.
The hallmark of the celebration was to identify with the needs of the less privileged and help them to embrace and visualize a world of possibilities and beauty that has no limit.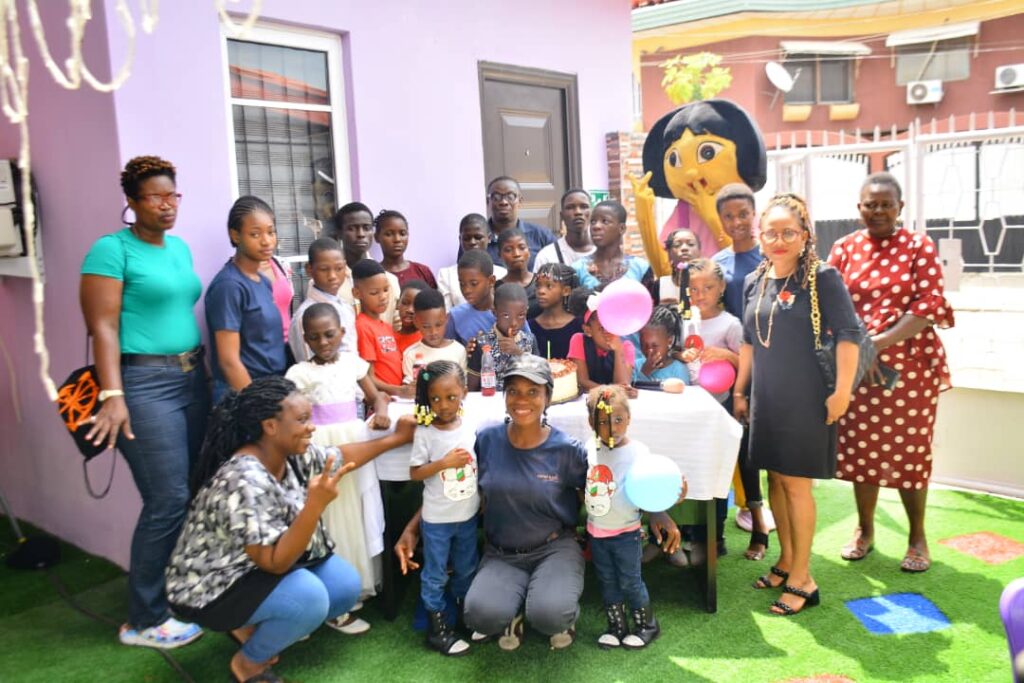 Ruby Models came into existence in the pursuit to discover the unexpressed gifts and underdeveloped talents of children. It is a niche modeling outfit which is designed to nurture the gifts in every child.
In expressing her gratitude, Omolaraeni Olaosebikan, the CEO mentioned her dissatisfaction in Nigeria's modeling industry, which seeks to only promote and focus extensively on adult modeling whilst underrepresenting the child modeling.
She made emphasis saying "children are endowed with unique gifts and have the potentials to excel in life; all they need is to have the right talent coaching and support to fulfil their dreams"
While celebrating with the orphans, she disclosed that the modelling selection process favours all with no bias to race, social status or religion but rather gives credence to uniquely talented children to become brand ambassadors.
In collaborating with the statement of the CEO, Mr. Olayemi Omitola, Strategic Business Director, Ruby Models and McEnies Global Communications assent to the vision of the company which is to build children's confidence and nurture their talents. He said "the greatest gifts you could give a child is Confidence, once a child loses that, everything is lost''.
He therefore encouraged the orphans not to ever look down on themselves, but always remember that they are somebody and made for greatness.
In the same vein, the Oyo State Director for Children Welfare, Mr. Ariori Lateef, commended the company for their forthright and distinction in reaching out to the orphans by showering them with love and affection.
"We must give recognition and appreciation to few businesses like Ruby Modeling Company that are helping the government to identify other niches that are beyond their scope and expertise by playing their roles to ensure the orphans enjoy the benefits of inclusion", Lateef said.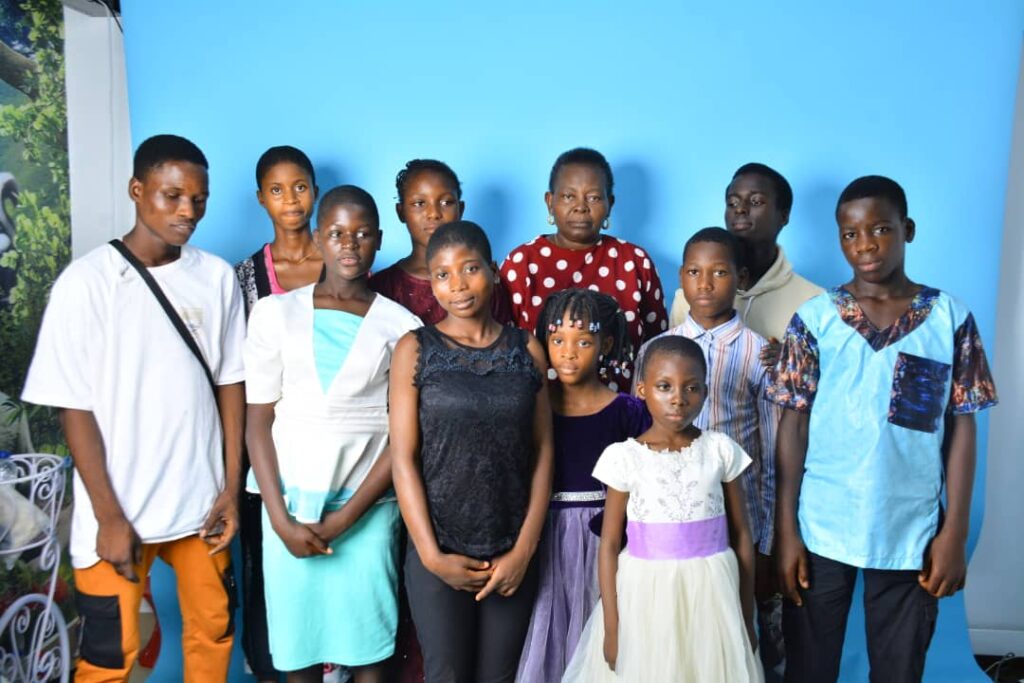 Ruby Models also work through various diversities to collaborate with Advertisers, Advertising Company, Fashion Show Outfits, NGOs, and all relevant stakeholders by showcasing inherent talents through the production of jingles, hypes, voice-over, commercial ads, and photographic contents. Ruby Models present best and uniquely talented Children to display talents on various platforms.
The age range of the children in focus is from newborn to 16 years old.
LG Introduces Stabilizer Free, Non Plumbing on Refrigerator and Auto Restart Feature  on Washing Machine
By Sandra Ani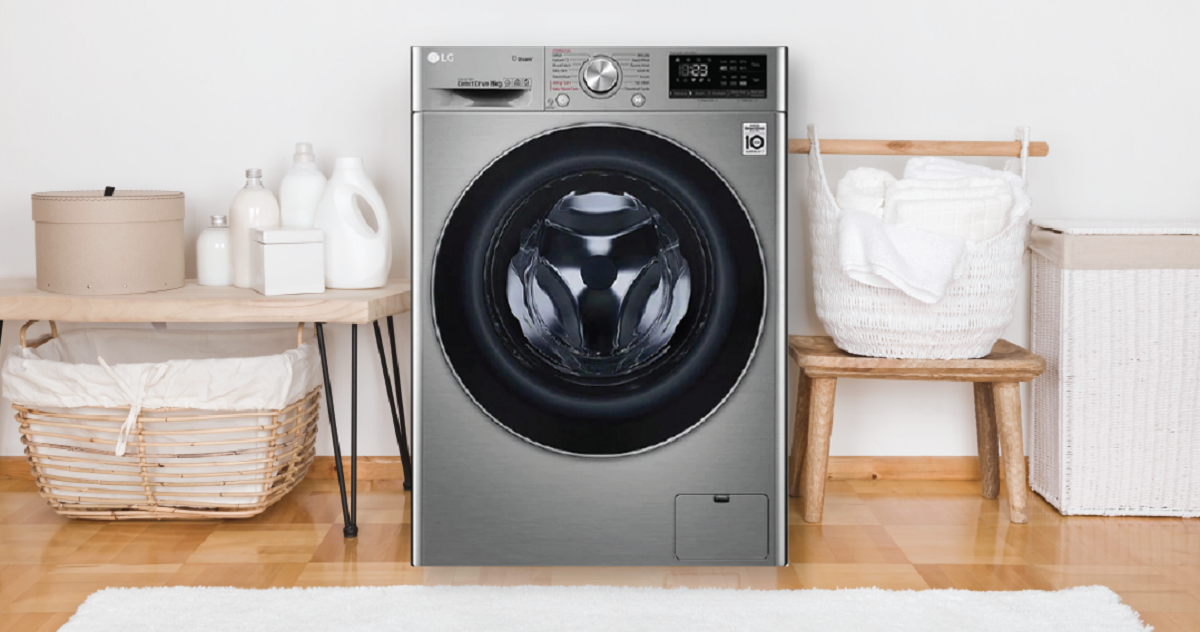 To advance the functionality of today's home appliances to a whole new level, LG Electronics is set to deliver an unparalleled level of performance and convenience into the home with enhanced features to present consumers with a more enriching smart home experience.
Adding to an already comprehensive list of features, these home appliance models demonstrate LG's commitment to giving consumers more choice and helping them to save cost and spend less on its Refrigerators and Washing Machines.
Appliances are evolving to suit consumer needs as they appear, and the most innovative manufacturers are the ones that are able to predict user trends and meet their demands before they arise. Time and time again, LG Electronics has established a reputation as a company that is unafraid to push the boundaries of innovation and challenge convention.
With the technological advancements in today's refrigerators, consumers have come to hold these products to a higher standard. And to meet the expectations of today's demanding consumers, appliance makers are focusing more than ever on enhancing convenience by improving usability and accessibility.
One unique feature is the Stabilizer Free Operation on LG Refrigerators and as the name suggests, refrigerators with stabilizer-free operation features save you from spending extra money in buying a separate stabilizer for your refrigerator. This is made possible by the special type of compressor.
Refrigerators with this feature will protect your appliance from fluctuation. The Compressor in LG Refrigerator has: Better Energy Efficiency Ratio, Consumes less power and Can operate at voltages as low as 135V and as high as 290V and eliminates the need of a Stabilizer. Having a reliable stabilizer free operation can substantially reduce the chances of damage due to voltage fluctuation.
Addressing power issue in the continent of Africa, more than 1 billion tons of food, according to study is wasted annually in the continent, due to poor storage facilities and limited cold storage.
Refrigerator is one of the most needed appliances in every home because of its function in preserving, storing and keeping food items cool and fresh, consumers now look for refrigerators that are durable, spacious, fast cooling and most importantly backed with warranty.
The General Manager, Home Appliances Division, LG Electronics West African Operations, Mr. Brian Kang said "At LG, we understand that durability is just as important as strong performance. A large range of our products are backed by 10-year warranty on the Compressor, ensuring worry-free operation year after year.
"A close monitoring of day to day market activities on why consumers buy a particular Refrigerator has shown that warranty period is a strong factor. Backed with  10-year warranty in linear compressor in its  Refrigerator segment, LG Electronics appears to have become the consumers delight in African market as a result of the durability of most of its products particularly the refrigerator that comes in various forms like; Side by Side, Door-in-Door, Top Freezer refrigerator just to mention a few", he said.
Superb Energy Savings with LG's Revolutionary Inverter Linear Compressor with an incredible Total No Frost energy grade rating of A+++ -20%, LG's bottom-freezer refrigerators are industry leaders in efficiency.
This can be attributed to its advanced Inverter Linear Compressor, which employs a straight piston drive instead of a conventional reciprocating drive, resulting in less internal friction, higher reliability, greater durability with less noise. In tests conducted by VDE,
LG refrigerators featuring Inverter Linear Compressor technology proved to be approximately 32 percent more energy efficient than those equipped with conventional reciprocating compressors, contributing significantly to lower electricity bills.
VDE also noted that LG's refrigerator was up to 25 percent quieter compared to another refrigerator powered by a reciprocating compressor.
The LG Chest Freezer comes with 10 year warranty on its compressor as well; one of its unique feature is the blast freezing; this feature makes "30% faster freezing speed" enables even and fast circulation of cool air inside the freezer due to the in-built fan.
On LG Washing Machine, A unique feature is the Auto Restart feature. Explore the Front and Top Load Automatic Washing Machine with Auto Restart where it will restart automatically from the position it stopped at.
Don't worry during sudden power failure, LG Automatic Washing Machine will continue from where it stopped and save your energy and time.
LG InstaView Refrigerator features a Non-Plumbing Dispenser. Live with less limitations and enjoy a hassle free life by getting the innovative LG InstaView Door-in-Door™ refrigerator with non-plumbing dispenser technology and make it a part of your home.
In this line, refrigerators with InstaView Door-In-Door technology have an additional door with a glass that when you knock twice allows you to see inside of the refrigerator.
Without opening the door, you can easily and quickly access food, reducing the loss of cold air from the device and promoting its good performance.
Its integrated four liter water tank allows you to get fresh water and is a compatible addition to every kitchen.
For LG InstaView Refrigerators, No plumbing needed; ultimate convenience and ease of use, No need to change filters; less hassle and cost than plumbed refrigerators, No hoses on view; position it anywhere to suit your kitchen and lifestyle, No need for a Plumber; easily take your appliance with you when you move. Peace of mind is guaranteed as your water and ice is clean and fresh.
LG Electronics is currently committed to efficient products that generate significant energy savings. A refrigerator is a device that is constantly connected to power. It is worth taking advantage of innovative solutions, whose task is to save energy as much as possible. Modern refrigerators are equipped with a cooling system that allows maximum reduction of electricity consumption, which translates into a reduced electricity bill. It is important to ask ourselves how we can achieve greater efficiency with our home products; aiming to improve our quality of life, reduce pollution and lower the cost of basic utility bills at the end of the month. Especially now in a pandemic, where you spend more time at home.
"The key is to spend the least amount of resources to obtain the same benefits, without neglecting the quality of life of people. It is important to make the most of energy so as not to use it unnecessarily. This depends strictly on us, since habits in the home will determine whether or not it is possible to carry out responsible consumption and reduce energy dependence".
LG's commitment to developing core features such as the Stabilizer Free, Auto Restart Feature and the Non Plumbing system is a key element of the success of LG Refrigerators and Washing Machines all over the world.
International Federation of Interior Architects/Designers (IFI) announces a new President, Titi Ogufere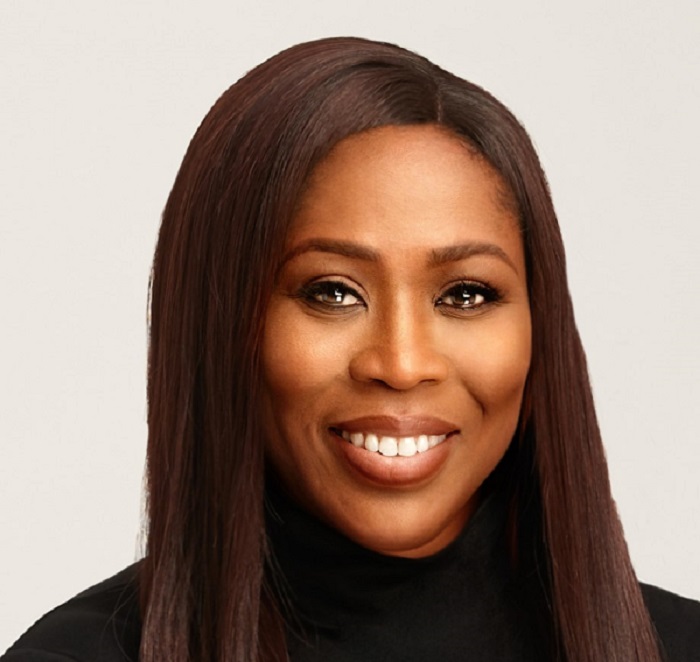 BY: Sandra Ani
International Federation of Interior Architects/Designers (IFI) is pleased to announce the appointment of their new President, Titi Ogufere. Titi officially starts her role today February 27, 2020.
In Dubai, in front of an audience of renowned international designers and architects, the International Federation of Interior Architects/Designers (IFI) inaugurated Titi Ogufere, CEO of Essential Interiors Consultancy and Publisher Essential Media Group as President.
She is the first President of African descent with the unanimous support and vote extended by the IFI members during the General Assembly in 2017.
As CEO/Creative Director of Essential Interiors Consultancy, publisher of Essential Interiors Media, founder of the Interior Designers Association of Nigeria (IDAN) and Design Week Lagos (DWL), West Africa's first global design fair, Ogufere brings a wealth of experience and expertise to the organisation. Titi joins as the 21st president of the federation as it nears its 60th and continues to expand, internationally and across all levels of society, furthering the contribution of the Interior Architecture/Design profession through the exchange, development of knowledge, experience in education, research and practice, through fellowship and community.
The new President will focus on shifting the narrative of African design by creating stronger links leading to collaborations between the continent and the rest of the globe with IFI resources. She strongly believes design should be inclusive and as the global voice and authority for professional Interior Architects/Designers, IFI must prioritize this as its central agenda.
Titi Ogufere, IFI's president said:
"I am excited about this opportunity, especially as the first African to become president of the International Federation of Interior Architects/Designers (IFI). The design industry is particularly intriguing because if a design doesn't solve a problem and isn't of use to a broad group – not just in the developing nations, but globally – then I'd say it's not a very successful design. I look forward to strengthening relationships across the region, using design to solve problems and improving the profession of architecture and design on a global level" She says.
Steven Leung, IFI President, 2017-2020 said:
I formally congratulate Nigeria, Africa and the Interior Designers Association of Nigeria (IDAN) on the appointment of Ms. Titi Ogufere as the incoming President of the International Federation of Interior Architects/ Designers.
We are pleased to have Ms. Ogufere as the first President of African descent with the unanimous support and vote extended by the IFI members during the General Assembly in 2017. We see this opportunity for IFI, to help to expand and uplift literacy, awareness, fellowship and cooperation – not just within the discipline of Interior Architecture/Design but also at a societal and cultural level.
Titi Ogufere's brief background
Titi Ogufere is a pioneering designer, design advocate, critical thinker and visionary. She believes that the potential for design to change society and bring economic development in the developing countries is underrated.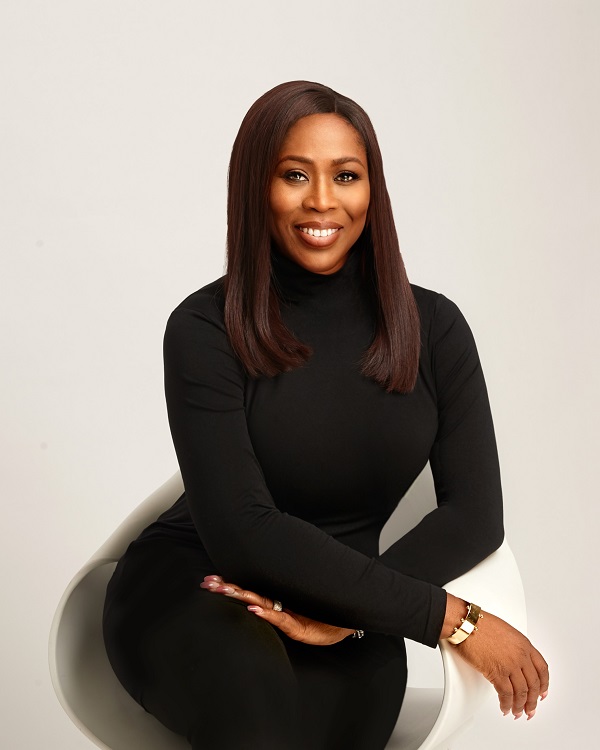 Ogufere champions the cause with a relentless drive in breaking boundaries, pushing the agenda of advocacy, sustainability, collaboration, growth, identity discovery, problem-solving and education. She has received acclaim for her design approach and is at the forefront of the industry in Africa.
As the Creative Director of Essential Interiors Consultancy, an interdisciplinary practice and consultancy that works at the intersection of design, innovation and sustainability, she promotes design thinking that solves problems.
The award-winning practice was set up in 2002 and has since established an international identity with a wide variety of projects that are context-specific, innovative, experimental, critical and theoretical. Through her design practice, Essential Interiors Consultancy, Titi has designed high-end residential, commercial, and hospitality projects for an exclusive list of highly select clients across the globe.
She is also CEO of Essential Media Group (EMG), a full-service media company spread across the platforms of Publishing, Events and Digital Media. EMG publishes 2 leading magazines, organizes a design festival, two highly specialized exhibitions, conferences, an awards programme and has published over 25 books including This is Africa: Traditional Design, Modern and Contemporary (2017), In Conversation with Demas Nwoko (2019) and Vernacular Design: Redefining the Narrative (2019).
Titi is an exceptional creative genius with an interior design career that began in 2002 and is arguably among the top 10 leaders of the design world in Africa. As a leader and pioneer in the field, she is also the founder of the Interior Designers Association of Nigeria (IDAN) and Design Week Lagos (DWL), West Africa's first global design fair. In recognition of her contributions as a true leader in the design community in Africa, Titi was elected President of the International Federation of Interior Architects/Designers (IFI) and begins her tenure in February 2020. IFI is the world body for the Interior Architects/Designers industry headquartered in New York.