Sophos' Active Adversary Playbook 2022 Reveals Attacker Dwell Time Increased by 36%
Increase attributed to exploitation of ProxyLogon and ProxyShell vulnerabilities, plus initial access brokers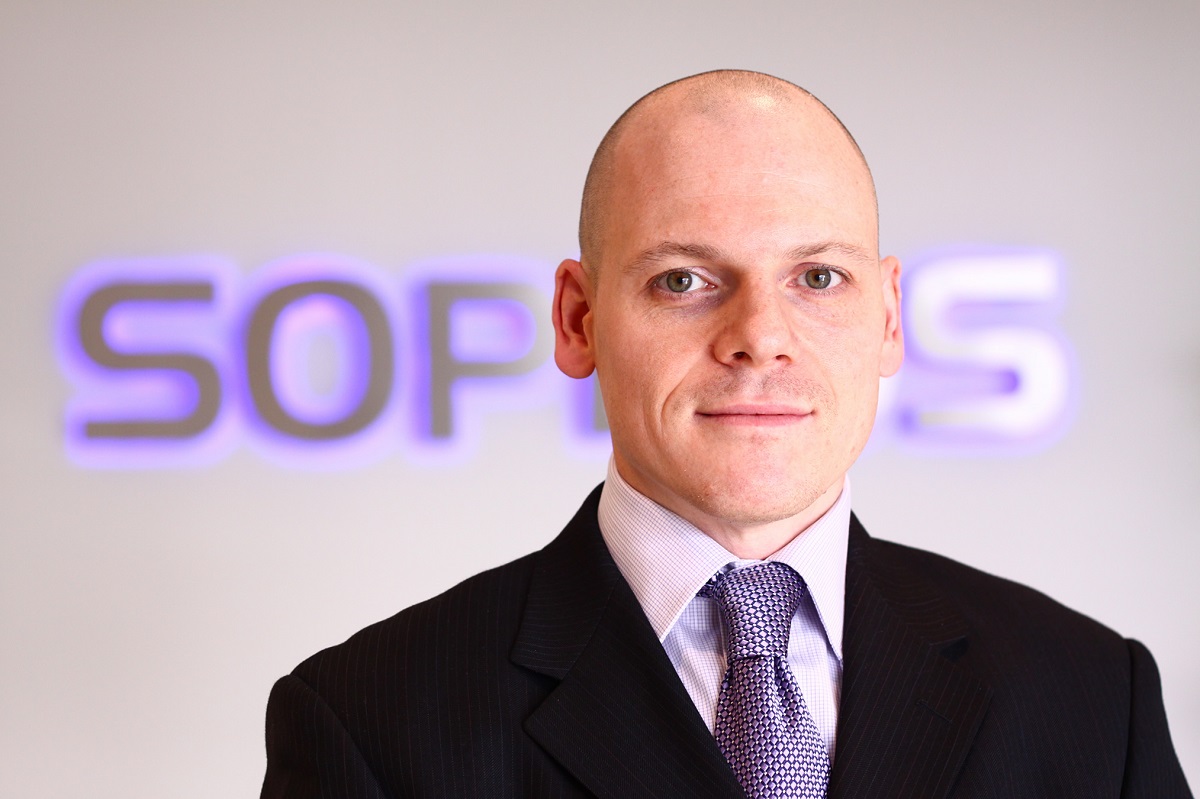 Sophos, a global leader in next-generation cybersecurity, today released the "Active Adversary Playbook 2022," detailing attacker behaviors that Sophos' Rapid Response team saw in the wild in 2021. 
The findings show a 36% increase in attacker dwell time, with a median intruder dwell time of 15 days in 2021 versus 11 days in 2020.
The report also reveals the impact of ProxyShell vulnerabilities in Microsoft Exchange, which Sophos believes some Initial Access Brokers (IABs) leveraged to breach networks and then sell that access to other attackers.
"The world of cybercrime has become incredibly diverse and specialized. IABs have developed a cottage cybercrime industry by breaching a target, doing exploratory reconnaissance or installing a backdoor, and then selling the turn-key access to ransomware gangs for their own attacks," said John Shier, senior security advisor at Sophos. "In this increasingly dynamic, specialty-based cyberthreat landscape, it can be hard for organizations to keep up with the ever-changing tools and approaches attackers use. It is vital that defenders understand what to look for at every stage of the attack chain, so they can detect and neutralize attacks as fast as possible."
Sophos' research also shows that intruder dwell time was longer in smaller organizations' environments. Attackers lingered for approximately 51 days in organizations with up to 250 employees, while they typically spent 20 days in organizations with 3,000 to 5,000 employees.

"Attackers consider larger organizations to be more valuable, so they are more motivated to get in, get what they want and get out. Smaller organizations have less perceived 'value,' so attackers can afford to lurk around the network in the background for a longer period. It's also possible these attackers were less experienced and needed more time to figure out what to do once they were inside the network. Lastly, smaller organizations typically have less visibility along the attack chain to detect and eject attackers, prolonging their presence," said Shier. "With opportunities from unpatched ProxyLogon and ProxyShell vulnerabilities and the uprise of IABs, we're seeing more evidence of multiple attackers in a single target. If it's crowded within a network, attackers will want to move fast to beat out their competition."
Additional key findings in the playbook include:
The median attacker dwell time before detection was longer for "stealth" intrusions that had not unfolded into a major attack such as ransomware, and for smaller organizations and industry sectors with fewer IT security resources. The median dwell time for organizations hit by ransomware was 11 days. For those that had been breached, but not yet affected by a major attack, such as ransomware (23% of all the incidents investigated), the median dwell time was 34 days. Organizations in the education sector or with fewer than 500 employees also had longer dwell times
Longer dwell times and open entry points leave organizations vulnerable to multiple attackers. Forensic evidence uncovered instances where multiple adversaries, including IABs, ransomware gangs, cryptominers, and occasionally even multiple ransomware operators, were targeting the same organization simultaneously
Despite a drop in using Remote Desktop Protocol (RDP) for external access, attackers increased their use of the tool for internal lateral movement. In 2020, attackers used RDP for external activity in 32% of the cases analyzed, but this decreased to 13% in 2021. While this shift is a welcome change and suggests organizations have improved their management of external attack surfaces, attackers are still abusing RDP for internal lateral movement. Sophos found that attackers used RDP for internal lateral movement in 82% of cases in 2021, up from 69% in 2020
Common tool combinations used in attacks provide a powerful warning signal of intruder activity. For example, the incident investigations found that in 2021 PowerShell and malicious non-PowerShell scripts were seen together in 64% of cases; PowerShell and Cobalt Strike combined in 56% of cases; and PowerShell and PsExec were found in 51% of cases. The detection of such correlations can serve as an early warning of an impending attack or confirm the presence of an active attack
Fifty percent of ransomware incidents involved confirmed data exfiltration – and with the available data, the mean gap between data theft and the deployment of ransomware was 4.28 days. Seventy-three percent of incidents Sophos responded to in 2021 involved ransomware. Of these ransomware incidents, 50% also involved data exfiltration. Data exfiltration is often the last stage of the attack before the release of the ransomware, and the incident investigations revealed the mean gap between them was 4.28 days and the median was 1.84 days
Conti was the most prolific ransomware group seen in 2021, accounting for 18% of incidents overall. REvil ransomware accounted for one in 10 incidents, while other prevalent ransomware families included DarkSide, the RaaS behind the notorious attack on Colonial Pipeline in the U.S. and Black KingDom, one of the "new" ransomware families to appear in March 2021 in the wake of the ProxyLogon vulnerability. There were 41 different ransomware adversaries identified across the 144 incidents included in the analysis. Of these, around 28 were new groups first reported during 2021. Eighteen ransomware groups seen in incidents in 2020 had disappeared from the list in 2021
"The red flags that defenders should look out for include the detection of a legitimate tool, combination of tools, or activity in an unexpected place or at an uncommon time," said Shier. "It is worth noting that there may also be times of little or no activity, but that doesn't mean an organization hasn't been breached. There are, for instance, likely to be many more ProxyLogon or ProxyShell breaches that are currently unknown, where web shells and backdoors have been implanted in targets for persistent access and are now sitting silently until that access is used or sold. Defenders need to be on the alert for any suspicious signals and investigate immediately. They need to patch critical bugs, especially those in widely used software, and, as a priority, harden the security of remote access services. Until exposed entry points are closed and everything that the attackers have done to establish and retain access is completely eradicated, just about anyone can walk in after them, and probably will."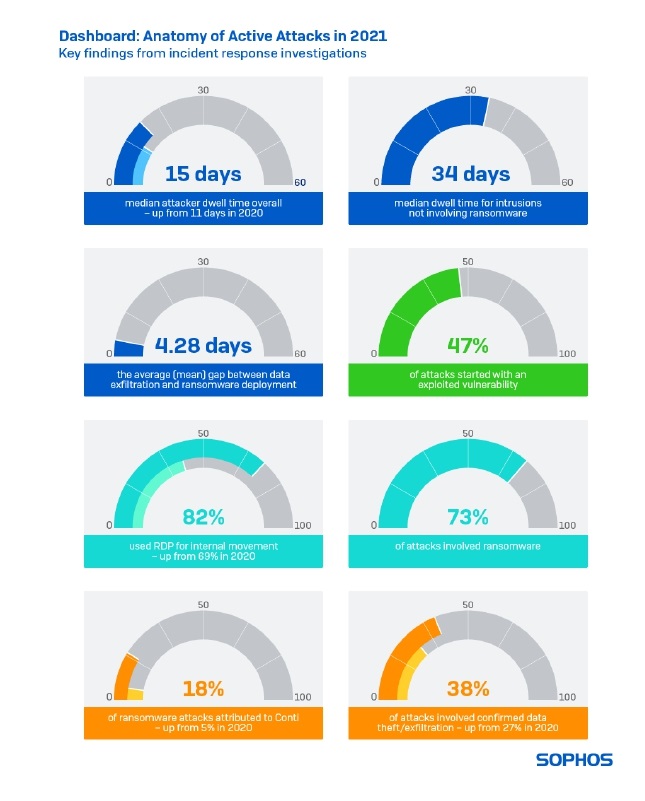 The Sophos Active Adversary Playbook 2022 is based on 144 incidents in 2021, targeting organizations of all sizes, in a wide range of industry sectors, and located in the U.S., Canada, the U.K., Germany, Italy, Spain, France, Switzerland, Belgium, Netherlands, Austria, the United Arab Emirates, Saudi Arabia, the Philippines, the Bahamas, Angola, and Japan. The most represented sectors are manufacturing (17%), followed by retail (14%), healthcare (13%), IT (9%), construction (8%), and education (6%).
The aim of Sophos' report is help security teams understand what adversaries do during attacks and how to spot and defend against malicious activity on the network.
To learn more about attacker behaviors, tools and techniques, read the Sophos Active Adversary Playbook 2022 on Sophos News.
Billionaire Elon Musk Acquires Twitter At $44bn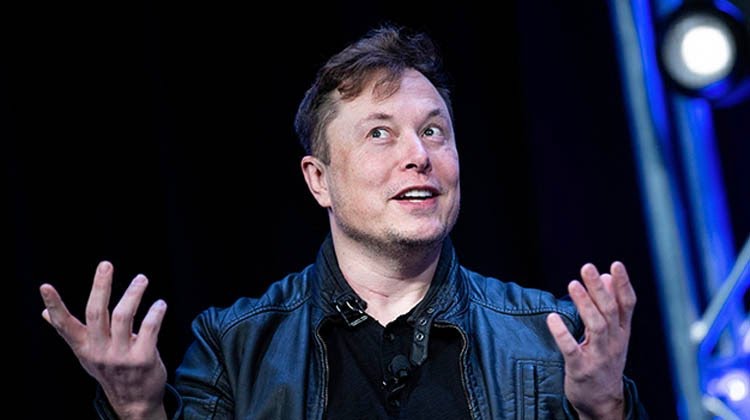 Twitter on Monday confirmed it is selling the platform to billionaire entrepreneur Elon Musk in a deal valued at $44 billion.
The sale was a dramatic shift for the board, which had originally maneuvered to block Musk from taking the social media network private.
"Free speech is the bedrock of a functioning democracy, and Twitter is the digital town square where matters vital to the future of humanity are debated," Musk said in a joint statement announcing the takeover.
Musk had taken a major stake in the firm earlier this month before lining up last week some $46.5 billion in financing to push forward with the purchase.
Twitter moves to block Elon Musk's takeover
Twitter board chair Bret Taylor said the body "conducted a thoughtful and comprehensive process to assess Elon's proposal with a deliberate focus on value, certainty, and financing," according to the statement.
"The proposed transaction will deliver a substantial cash premium, and we believe it is the best path forward for Twitter's stockholders."
The polarizing Tesla chief's campaign to buy the social media giant sparked concern that his unpredictable statements and alleged bullying are contradictory to his stated aims for the platform.
NiRA Hails Pantami as FG Pursues National Policy for Second-Level Domains Adoption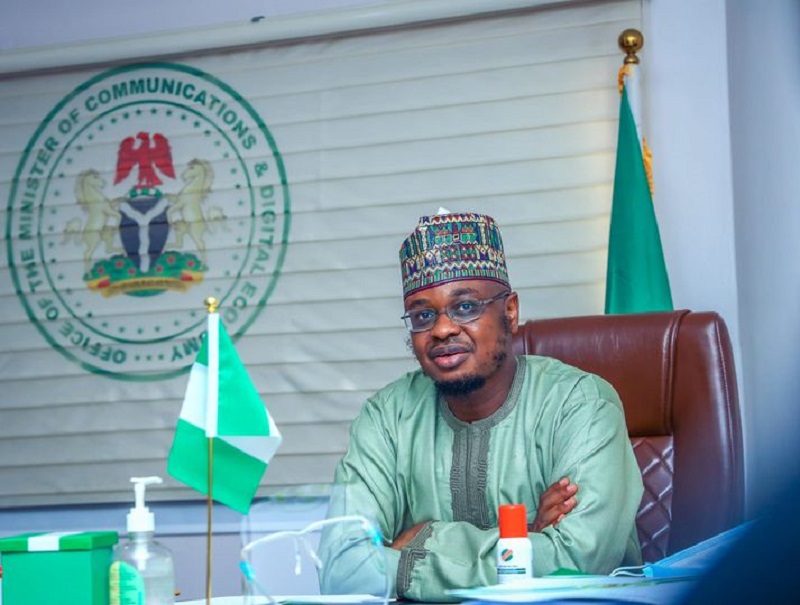 Nigeria Internet Registration Association (NiRA) has applauded the Federal Executive Council (FEC) led by President Muhammadu Buhari, GCFR, following the approval of a National Policy on the Nigerian Government Second-Level Domains during its meeting on Wednesday 16th February 2022.
The approval was granted by FEC following a presentation by the Honourable Minister of Communications and Digital Economy, Professor Isa Ibrahim Ali (Pantami).
The Policy was developed to strengthen public confidence in the use of digital technologies and participation in the digital economy.
The Policy is also in line with the implementation of the Nigerian e-Government Master Plan, approved by the Federal Executive Council in August 2018.
The Master Plan has the vision to create a world-class open and digitalized government that connects with people to drive efficiencies in public administration, the responsiveness of civil services, and transparency in governance leading to improvement of the quality of life of Nigerians.
Reacting to the development, Mr. Muhammed Rudman, the President, Nigeria Internet Registration Association (NiRA), described Professor Pantami as a 'Digital Economy Crusader' who has shown understanding of the need to intensify the adoption of Nigeria country code top-level domain (ccTLD), .ng within and outside the government circle.   
The Nigeria Internet Registration Association (NIRA) a multi – stakeholder-led organization, is the Registry for the .ng domain name and maintains the database of names registered in the .ng country code Top Level Domain (ccTLD) namespace in the interest of Nigerians and the global Internet community.
Rudman said that the need to switch over to .ng is no longer negotiable in view of the significant role it plays in the country's digital economy agenda.
He said that NiRA supports the Minister in his efforts to 'promote transparency in governance, protecting the Nigerian cyberspace, and promotion of the Digital Nigeria agenda'.
"The National Policy as adopted by FEC is apt because for years NiRA has been pushing for the government to accelerate the adoption of the second-level domain (. gov. ng, .edu.ng, .mil.ng) under the country code Top Level Domain (ccTLD.ng).
"So, what the Minister has done is commendable because the main objective is 'to eliminate the use of top-level domains for Government business and the use of private emails for official correspondences by the end of the year 2022".
Rudman said that with proper awareness of the Nigerian domain name, the local content would not only be grown but will help to save the country the cost of a capital flight over-dependence on foreign domain platforms imposed on the economy.
According to him, the Policy when implemented will also encourage knowledge-sharing amongst Nigerians and equally enhance progress in the development of IT in the country.
He noted that the task was given to the National Information Technology Development Agency (NITDA) led by Mallam. Kashifu Inuwa Abdullahi to ensure every government worker adopts the second-level domain name for official communication is achievable.
The President of NiRA who further described the.ng as a national resource and unique identifier for every Nigerian on the internet, pledged the organisation's continued support to government policies geared towards the adoption.
MTN, Airtel, Mafab, Get Approval From NCC Over 5G Deployment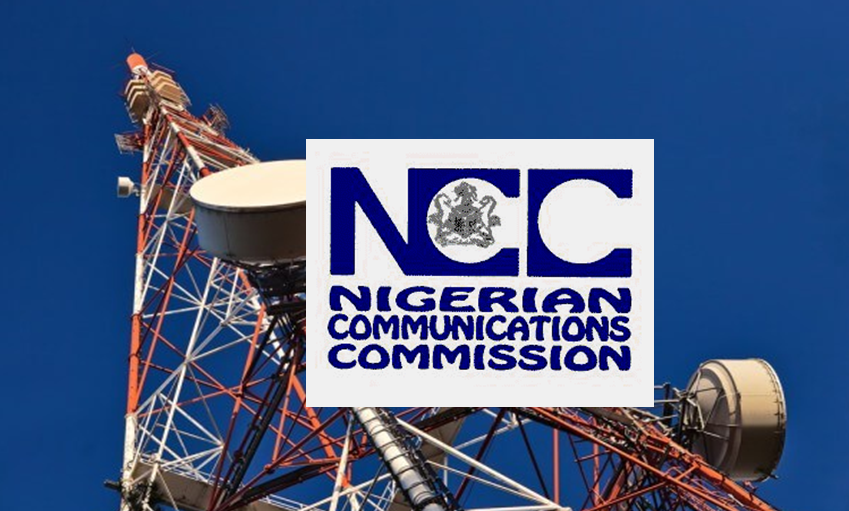 MTN Nigeria Communications Plc, Airtel Networks Ltd and Mafab Communications Ltd., have been announced bidders of the forthcoming 3.5 gigahertz (Ghz) spectrum auction.
Dr Ikechukwu Adinde, Director, Public Affairs, Nigerian Communications Commission (NCC) has announced , said this in a statement on Thursday in Abuja.
Mr Adinde said the license was for the deployment of Fifth generation (5G) networks in the country.
He noted that the qualified bidders met the criteria for participation in the licensing process of 3.5Ghz spectrum, including payment of the stipulated Intention to Bid Deposit (IBD) as outlined in the Information Memorandum (IM).
Mr Adinde said that the mock auction was scheduled for December 10, while the main auction will be held on December 13, both in Abuja.
He said: "The stage is now set for the three companies to participate in the main auction.
"They will also participate in the mandatory mock auction process, which will come as a precursor to the main auction.
"The commission has also reaffirmed the dates for the conduct of both the mock auction and the main auction."