BSG Launches 4th Edition of SMASHED Project – A campaign against underage consumption of alcohol 
The SMASHED Project is an annual BSG campaign against underage alcohol consumption delivered using thought-provoking drama and interactive workshops to engage adolescents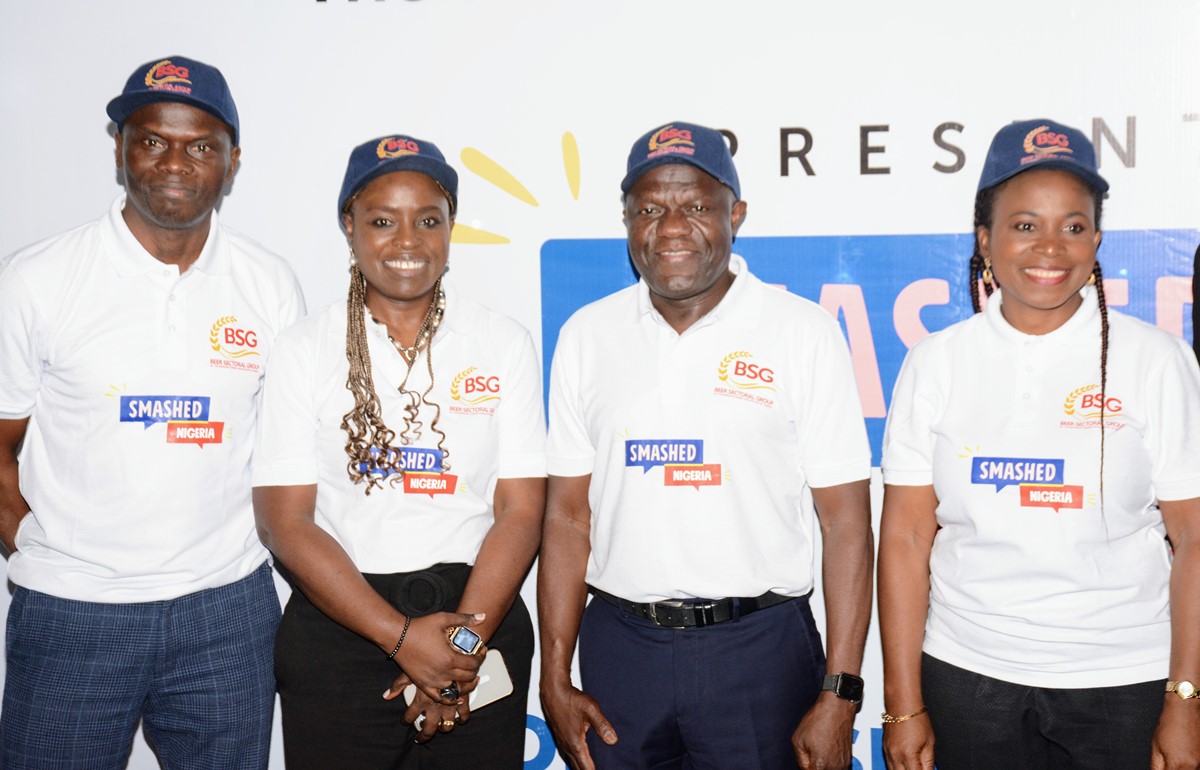 The Beer Sectoral Group (BSG) of the Manufacturers Association of Nigeria (MAN) launched the 4th edition of its SMASHED Project on the 7th of July 2022 in the Federal Capital Territory, Abuja.
The SMASHED Project is an annual BSG campaign against underage alcohol consumption delivered using thought-provoking drama and interactive workshops to engage adolescents, encouraging them to take a firm stance against underage drinking.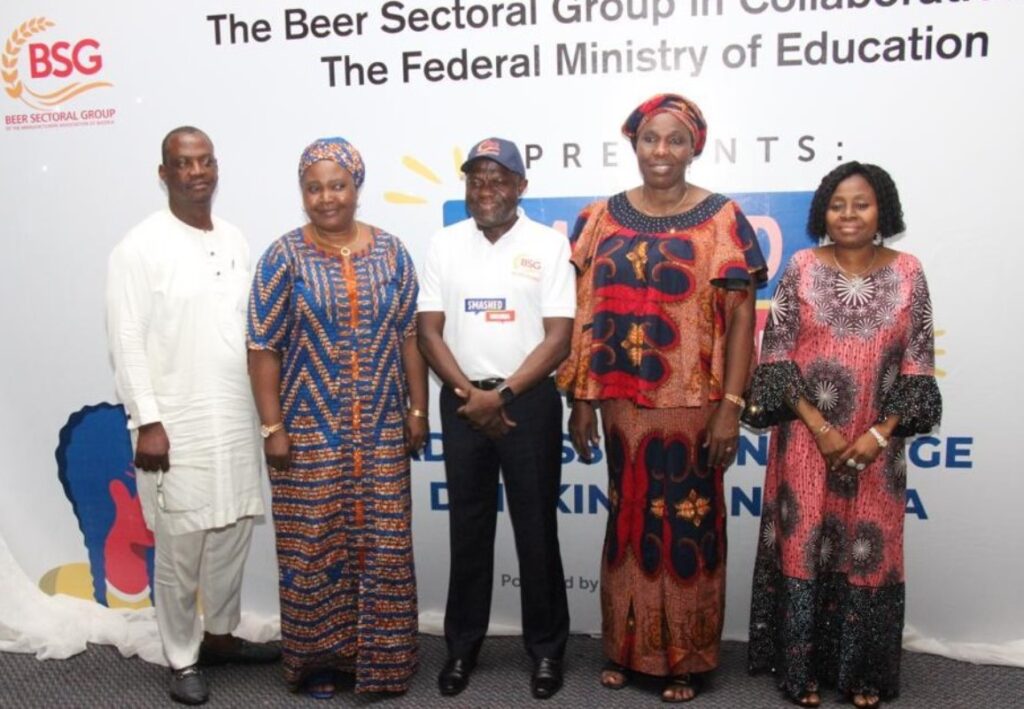 The SMASHED Project is an initiative of Collingwood Learning UK and is delivered in Nigeria by the BSG, an association of brewers in Nigeria, currently comprising Guinness Nigeria Plc, Nigerian Breweries Plc and International Breweries Plc. 
Speaking of what BSG aims to achieve with the SMASHED Project, the Chairman of the Beer Sectoral Group, Baker Magunda said,
"The campaign against underage drinking is only a part of a broader contribution of the BSG to the discourse on the harmful use of alcohol. As a socially responsible sector, the BSG will continue to campaign against the harmful use of alcohol and will be glad to partner with and support the government in this regard, as the opportunities arise.
The SMASHED Project was introduced in Nigeria in 2018 and has so far been delivered in Lagos, Abuja FCT, Ogun, Edo, Enugu, Anambra, Oyo, Delta, Kwara and Akwa-Ibom states, covering over 100 different localities, both urban and rural.
In Nigeria, the SMASHED Project has been delivered to over 65,000 students in over 350 public and private schools and has enjoyed the immense cooperation of the Federal and State Ministries of Education, as well as principals, teachers, guidance counsellors and students – with more of them understanding the risk factors associated with underage drinking and how to detect and prevent such risks from materializing.
The BSG plans to continue to deliver the SMASHED Projects on an annual basis, with a commitment to ensuring that more young Nigerians are poised to making positive choices with regards to their wellbeing.
Other social initiatives of the BSG include its annual Don't Drink & Drive campaign aimed at educating the general public on the dangers of drink-driving and delivered using motor park rallies and billboard campaigns.
The Don't Drink & Drive campaign has so far been delivered in Lagos, Abuja, and Port-Harcourt and has included the donation of breathalysers by the BSG to the Federal Road Safety Corps (FRSC). 
Enugu State WAEC Graduants Celebrates Against All Odds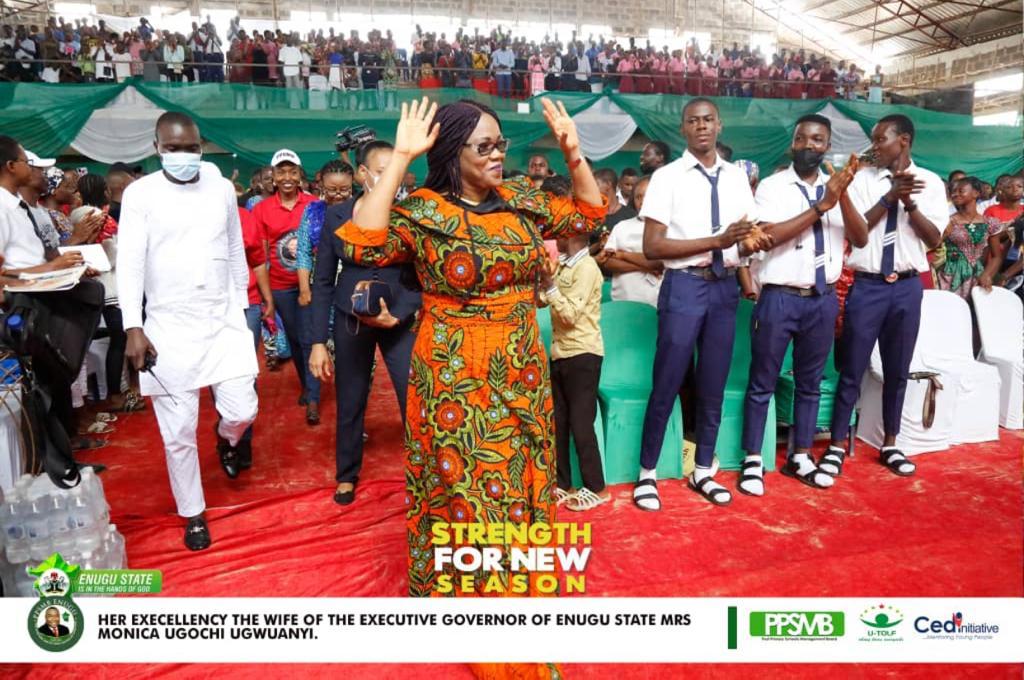 Due to the threatening situation of the insecurity in Nigeria, The federal government in Abuja mandated all schools in supposed sit of power all over the states to close abruptly for the fear of bandits.
However, The Post Primary School Management Board (PPSMB) in Enugu state, Under the Chairmanship of a very dynamic and resourceful achiever Mrs Favour Adaeze Ugwuanyi Mni, Was able to host the first ever Waec graduants party in the state with over 5000 teenagers in attendance who had successfully written the exams.
She had the wife of the Governor, Her Excellency Mrs Monica Ugwuanyi and other important dignitaries in attendance. Here are the pictures from the event.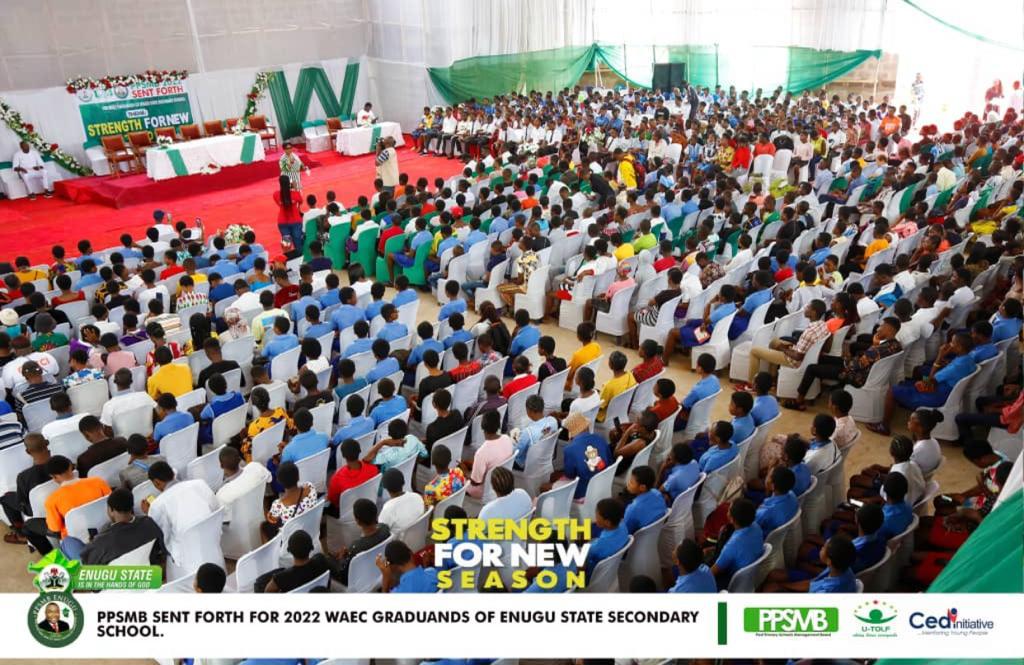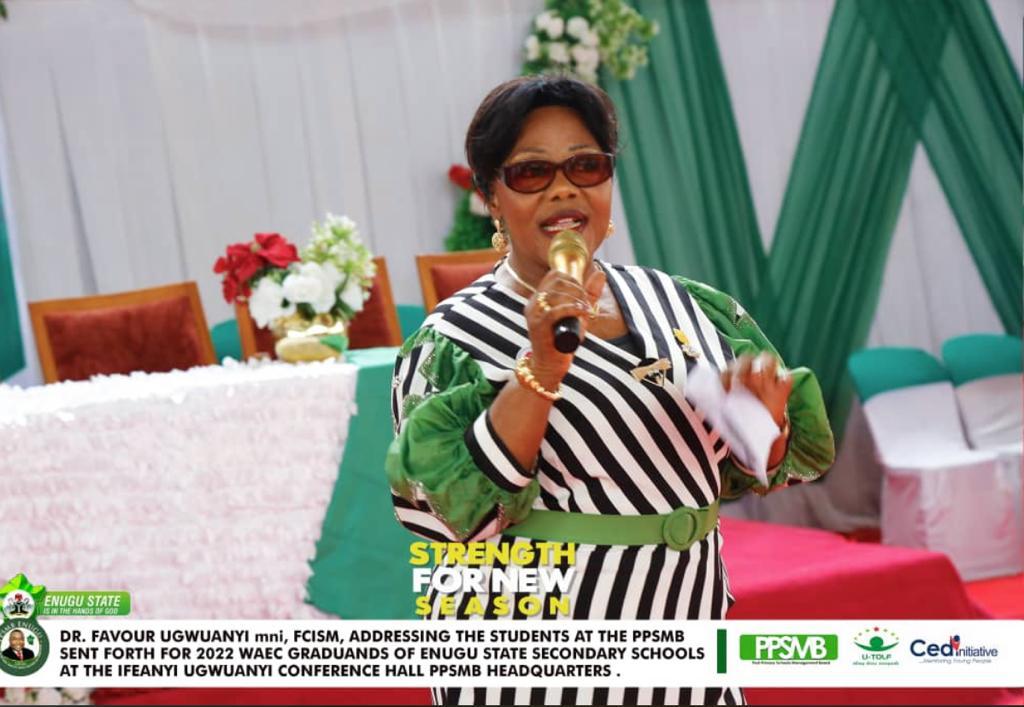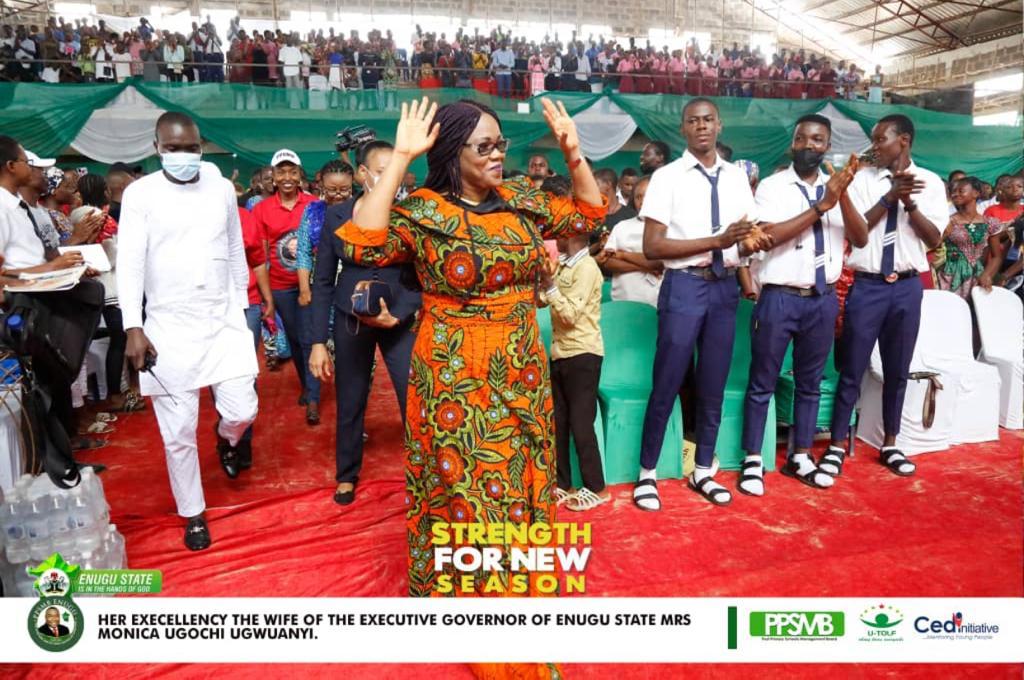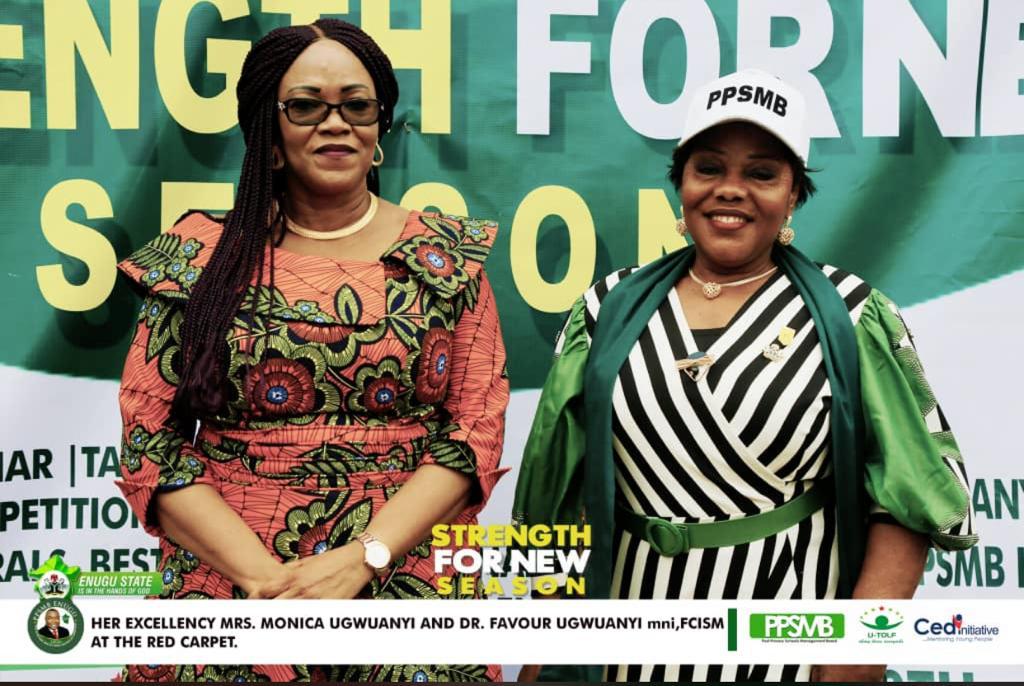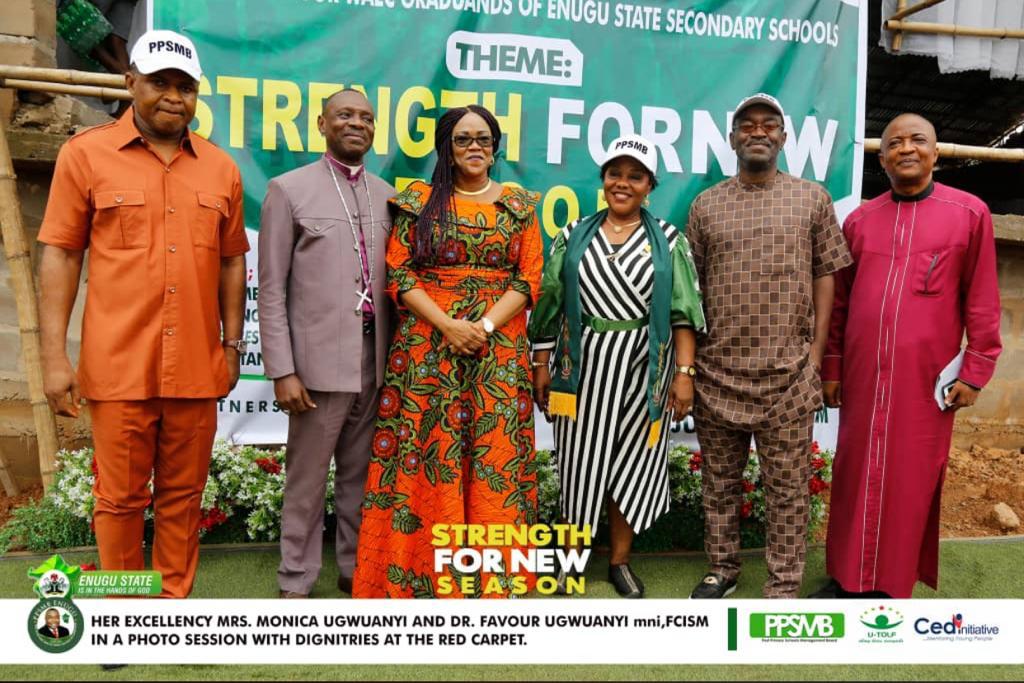 Anambra State Government lists over 1000 unapproved private schools that may be shut down in the state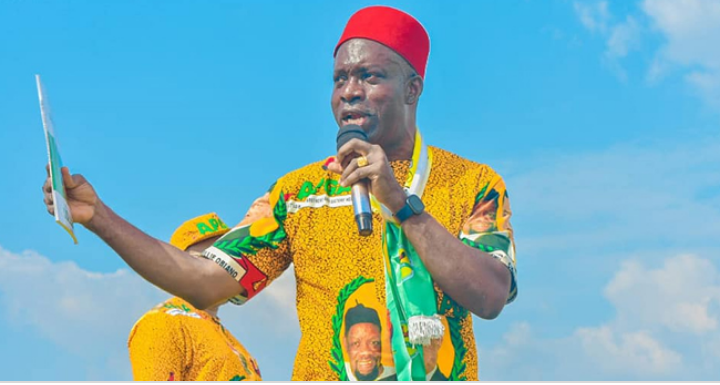 Anambra State Government Has Listed Over 1,000 Unapproved Private School Operating in the State. Hence they have advised Parents to Withdraw their Children from those Schools Immediately.
The list of unapproved schools in Anambra State has been made public by the Ministry of Education. The under-listed schools are not authorized to function in the State and are, as a result, now declared to be public information.
By doing this, pupils and students in these schools run the risk of being barred from participating in any State or federal exams, including the Transition Placement Exams, First School Leaving Examination Exams, Basic Education Certificate Exams (BECE), Senior School Certificate Exams (WAEC/NECO), etc.
Owners of such schools are recommended, for their own benefit, to register their establishments and adhere to the procedures for school inspection. Parents are hereby advised to immediately withdraw their children from these schools. They should come up with alternative plans to enroll their kids in the state-approved schools. Here are some names of the schools listed.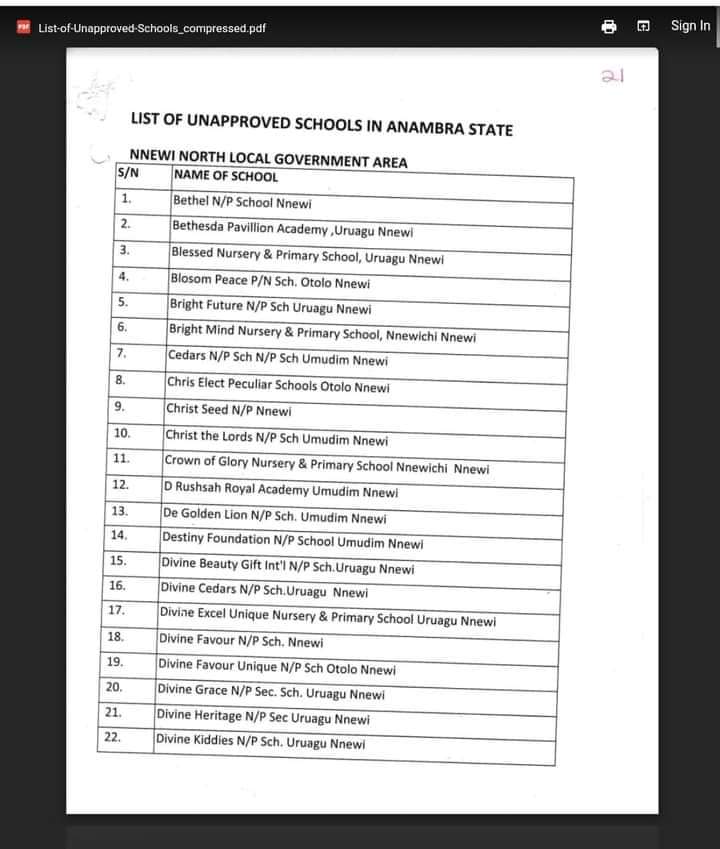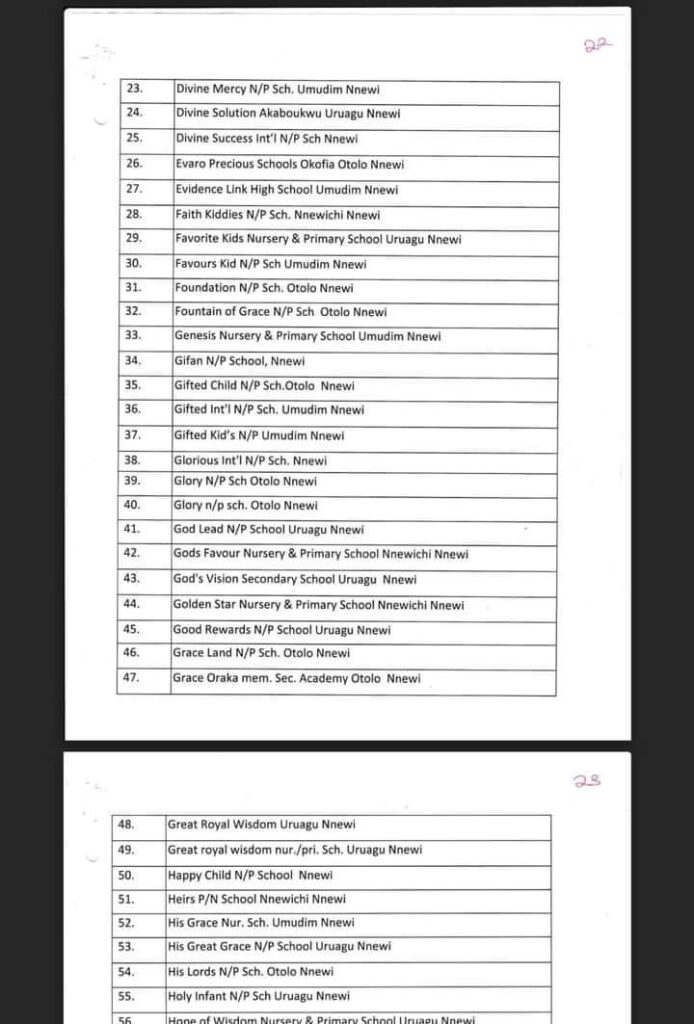 See more of the Unapproved Schools: https://bit.ly/3olcXpG
Ehizua Hub backed by Sterling Bank to Fund Education Loan
"Ehizua Hub will also facilitate admissions and scholarships to Torrens University Australia," it explained.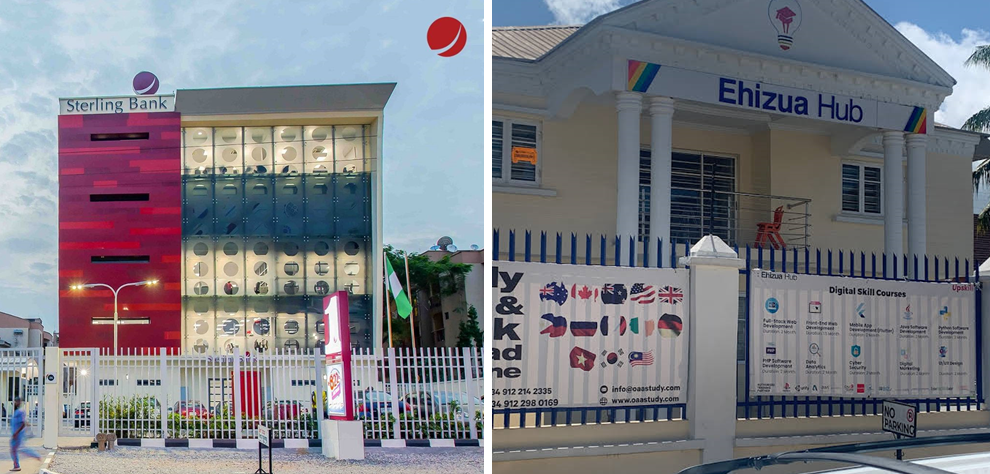 Ehizua Hub, an Australian education and creative technology hub, has sealed a deal with Sterling Bank Plc., to bridge the financial gap in accessing online and on-campus quality Australian education.
The parties disclosed this in a statement on Friday.
"Sterling Bank has integrated Ehizua Hub to EdPay via its Edubanc platform to allow the bank to provide services, including credit facilities and other value-added services. As part of the agreement, the bank will underwrite students' loans to fund Ehizuahub courses listed on EdPay.
"Students onboarded by Ehizua Hub will access flexible 12-month loan from Sterling Bank to fund creative technology programmes as well as online and on-campus studies with Torrens University, Australia," the statement reads.
Matthias Ehizua, the Founding Chief Executive Officer of Ehizua Hub, said, "The partnership with Sterling Bank represents our commitment to leveraging technology and strategic partnerships to provide affordable and flexible education loan products that generate significant social returns to students."
Obinna Ukachukwu, Sterling Bank's Divisional Head, Health and Education, commented, "Sterling Bank is positively impacting and growing the education sector in Nigeria and has developed Edubanc, a digital banking platform that addresses the needs and challenges of tuition fee payments by making Edpay, an education loan product, available to Ehizua Hub Students and Parents."
According to the statement, Ehizua Hub and Sterling Bank focus on profitability through positive social impact, responsible lending practice and net financial outcome for students.
"EdPay loans attract an interest rate of 19.75 per cent yearly and credit insurance of one per cent. Additionally, students will receive 70 per cent scholarship for online studies with Torrens University and up to 30 per cent scholarship on campus study in Australia, providing a net zero interest on Sterling Bank loan to students.
"Ehizua Hub will also facilitate admissions and scholarships to Torrens University Australia," it explained.
The Senior Vice President International of Torrens University, Mark Falvo, was quoted as saying, "Our commitment with Ehizua Hub to facilitate admissions and scholarships for students to Torrens University Australia is driven by our pledge to fundamentally be good. This simple but powerful ethos affirms our commitment to champion the power of education to connect Africa for good. It is embedded in support for our students."
The Advisory Board Chair of Ehizua Hub, Dr Obiageli Ezekwesili, lauded the partnership as a direct commitment of Sterling Bank and Ehizua Hub to create access to quality Australian education.
She added, " Students will be enrolled as Torrens University Australia students and receive online lectures and support from Torrens University Australia Success Coaches and have the option to continue their studies in any of Torrens University campuses in Australia.
"Students, parents or third parties can apply for up to N5m yearly loan for tuition fee, subject to Sterling Bank's lending criteria. To learn more, visit www.ehizuahub.com/edubanc."