Ehizua Hub backed by Sterling Bank to Fund Education Loan
"Ehizua Hub will also facilitate admissions and scholarships to Torrens University Australia," it explained.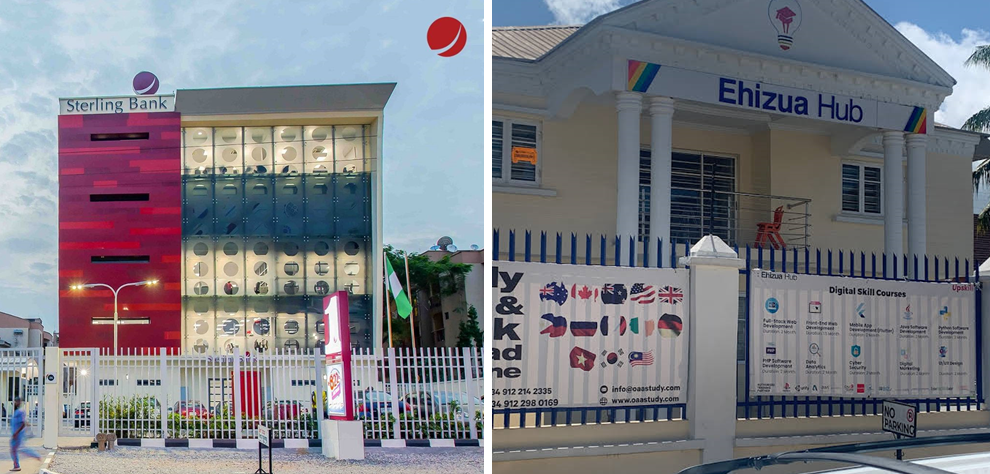 Ehizua Hub, an Australian education and creative technology hub, has sealed a deal with Sterling Bank Plc., to bridge the financial gap in accessing online and on-campus quality Australian education.
The parties disclosed this in a statement on Friday.
"Sterling Bank has integrated Ehizua Hub to EdPay via its Edubanc platform to allow the bank to provide services, including credit facilities and other value-added services. As part of the agreement, the bank will underwrite students' loans to fund Ehizuahub courses listed on EdPay.
"Students onboarded by Ehizua Hub will access flexible 12-month loan from Sterling Bank to fund creative technology programmes as well as online and on-campus studies with Torrens University, Australia," the statement reads.
Matthias Ehizua, the Founding Chief Executive Officer of Ehizua Hub, said, "The partnership with Sterling Bank represents our commitment to leveraging technology and strategic partnerships to provide affordable and flexible education loan products that generate significant social returns to students."
Obinna Ukachukwu, Sterling Bank's Divisional Head, Health and Education, commented, "Sterling Bank is positively impacting and growing the education sector in Nigeria and has developed Edubanc, a digital banking platform that addresses the needs and challenges of tuition fee payments by making Edpay, an education loan product, available to Ehizua Hub Students and Parents."
According to the statement, Ehizua Hub and Sterling Bank focus on profitability through positive social impact, responsible lending practice and net financial outcome for students.
"EdPay loans attract an interest rate of 19.75 per cent yearly and credit insurance of one per cent. Additionally, students will receive 70 per cent scholarship for online studies with Torrens University and up to 30 per cent scholarship on campus study in Australia, providing a net zero interest on Sterling Bank loan to students.
"Ehizua Hub will also facilitate admissions and scholarships to Torrens University Australia," it explained.
The Senior Vice President International of Torrens University, Mark Falvo, was quoted as saying, "Our commitment with Ehizua Hub to facilitate admissions and scholarships for students to Torrens University Australia is driven by our pledge to fundamentally be good. This simple but powerful ethos affirms our commitment to champion the power of education to connect Africa for good. It is embedded in support for our students."
The Advisory Board Chair of Ehizua Hub, Dr Obiageli Ezekwesili, lauded the partnership as a direct commitment of Sterling Bank and Ehizua Hub to create access to quality Australian education.
She added, " Students will be enrolled as Torrens University Australia students and receive online lectures and support from Torrens University Australia Success Coaches and have the option to continue their studies in any of Torrens University campuses in Australia.
"Students, parents or third parties can apply for up to N5m yearly loan for tuition fee, subject to Sterling Bank's lending criteria. To learn more, visit www.ehizuahub.com/edubanc."
UNILAG Finally Reduces Fees After Meetings With NANS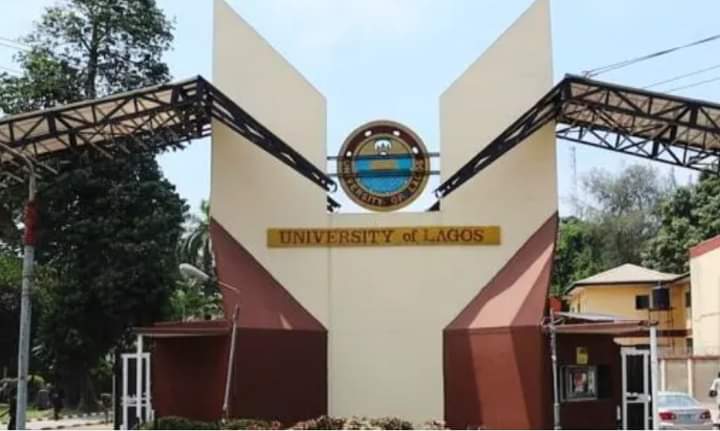 After a marathon meeting with the national leadership of the National Association of Nigerian Students, NANS, the management of the University of Lagos, UNILAG, has agreed to a reduction in the obligatory fees payable by students of the institution.
To restore student unionism By Adesina Wahab After a marathon meeting with the national leadership of the National Association of Nigerian Students, NANS, the management of the University of Lagos, UNILAG, has agreed to a reduction in the obligatory fees payable by students of the institution.
In a statement by the Head, Communication Unit of UNILAG, Adejoke Alaga-Ibraheem, on Friday morning, the meeting was attended by the National President of NANS, Comrade Usman Umar Barambu accompanied by other NANS officers and the university team led by the Vice Chancellor, Prof. Folasade Ogunsola.
"The meeting agreed that Utility Charges for all categories of students be reduced to N15,000:00 from N20,000:00. Obligatory fees for new undergraduate students was reviewed from N126,325:00 to N116,325:00 for courses without Lab/Studio and N176,325:00 to N166,325:00 for courses with Lab/Studio.
"The obligatory fees for returning undergraduate students was reviewed from N100,750:00 to N80,750:00 for courses without Lab/Studio; N140,250:00 to N120,250:00 for courses with Lab/Studio; and from N190,250:00 to N170, 250:00 for Medical / Pharmacy students and students in Health Professions.
"The Convocation Fee to be paid by all final year students was reduced to N27,000:00 from N 30,000:00. Hostels fees were reviewed as follows: For undergraduate hostels in Akoka and Yaba campuses, the fees was reduced to N43, 000:00 from N90,000:00. For hostels in Idi-Araba campus, the fees was reduced to N65,000:00 from N120,000:00. The fees for Sodeinde Hall was reduced to N135,000:00 from N250,000:00.
"At the commencement of the meeting, NANS President highlighted the demands of UNILAG students as: Reversal of obligatory fees, reversal of hostel fees, and the reinstatement of Students' Union Government in UNILAG.
Comrade Barambu observed that the absence of Students Union Government (SUG) in UNILAG had adversely affected communication between the students and management. He also noted that students would be able to channel their grievances appropriately through their SUG.
Professor Ogunsola enumerated the dire situation of the University in view of prevailing economic realities, and the struggle to meet its obligations to students, staff, and municipal service providers, among others.
She stated the university's commitment to the actualization of measures put in place to ameliorate the impact of the obligatory fee review.
These measures include the Instalment Payment Option, Revitalisation of Work-Study Programme, Assistance to Indigent Students, Triple A Project, Pay for Mentors Project, scholarship opportunities among others.
The Vice-Chancellor also reiterated that "No UNILAG student would drop out of the institution due to fees". She stressed that the aim of the university was to deliver quality education to its students regardless of class, tribe or creed.
The VC would commence the process of reinstating students' union activities in the university as soon as possible.
Suspended Dean Of Law Faculty, UNICAL, Files A Lawsuit Against The Vice Chancellor For Defamation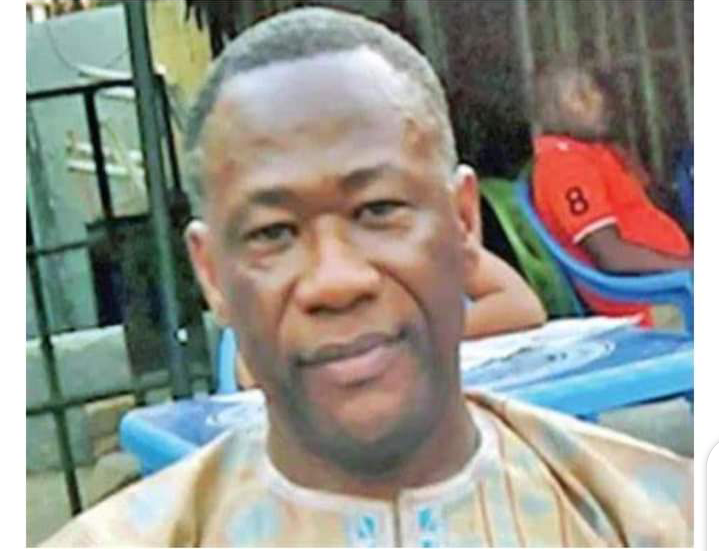 The Suspended Dean of Law Faculty, University of Calabar, UNICAL, Prof Cyril Ndifon, has filed a lawsuit against the lnstitution's Vice Chancellor, Prof. Florence Obi and two others for character defamation.
Recall that some weeks ago, The female law Students came out to protest over alleged sexual harassments and assaults from their Dean. Most students who were once his students also attested to the fact that the Dean has always been sexually molesting girls in the school as it has been his habit.
In a lawsuit filed before the National Industrial Court sitting in Calabar and which has UNICAL Registrar and Prof. Dorathy Oluwagbemi-Jacob as co-defendants, Ndifon accused the vice chancellor of colluding with the LAWSAN president (Unical chapter), Mr. Obi Benedict Otu, and with one of the VC's nieces, one Destiny Omokiti, to stage-manage a protest against him, to pull him down.
He said;
"Shortly after the said protest, Mr. Otu issued a statement where he revealed that he deliberately hid his intention and real purpose of the protest from innocent students, who were freshers and upon thier concealment of purpose, tendered a public apology, that excerpt went viral at the social media.
"My right and freedom of movement to the University of Càlabar premises has been restricted and curtailed by order of the vice chancellor. I am gravely prejudiced on account thereof.
"To remove me from office as Dean of Law Faculty without any prior vote taken at a meeting of faculty of law board for purpose, constitutes a departure from the prescriptions of the University of Calabar Act."
The university's Public Relations Officer, Mr. Effiong Eyo who has reacted to the lawsuit, said the institution only set up a panel to investigate allegations against the embattled Dean of Law Faculty.
All Law Faculty Principal Officers Now Women – UNICAL'S VICE CHANCELLOR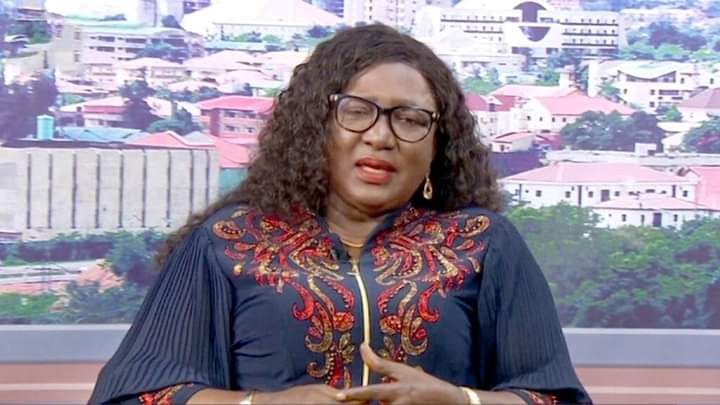 The Vice-Chancellor of the University of Calabar, Prof. Florence Obi, has said that the administration of the school has undertaken a "clean sweep" of the law faculty in response to the sexual harassment claims made against the faculty's suspended dean, Prof. Cyril Ndifon.
According to the VC, all principal officers at the faculty are now women.
Obi made this known On Saturday's Sunrise breakfast show on Channels Television.
She said the school management has put in place measures to curtail cases of sexual harassment between lecturers and students of the institution.
In a protest, some female law students at the faculty had accused Ndifon of sexual harassment.
The university administration then suspended Ndifon and set up a team to look into the accusations made against the accused law professor.
Commenting on the matter on Saturday morning, the vice chancellor said the panel constituted to probe the matter would do justice on it.
Obi said, "We have put up measures to see that, going forward, such occurrences are curtailed.
"You can't completely eradicate sexual harassment in schools because it happens everywhere, every country. It does happen but the impunity, the serial abuse, the way and manner in which this is done, is where it becomes a problem.
"In my university, we have put up so many measures that we know, going forward, nobody in the Faculty of Law will hold students to ransom and make any female student so vulnerable to having an amoral relationship
"We have put about seven committees in place. There is a committee to assign students to supervisors because there are accusations that the suspended dean took all female students to supervise and that made them vulnerable to his advances. Now, there is a committee to handle that.
She added amongst many things she said, That they have made a clean sweep of the Law faculty, Which now has Women occupying the offices, From Acting Dean, to Sub Dean and Faculty officer.
All this is in a bid to keep students protected.