What water actually does to your skin that you might be neglecting.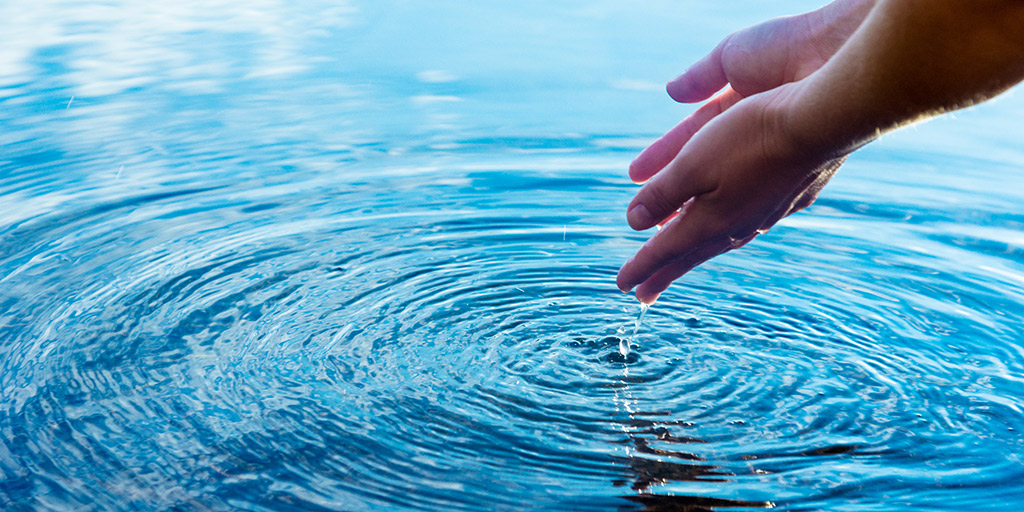 The use of water generally can not be over numbered as water is one of the free gifts of nature. And one mind blowing thing about it is that, It can not be done without, each passing day.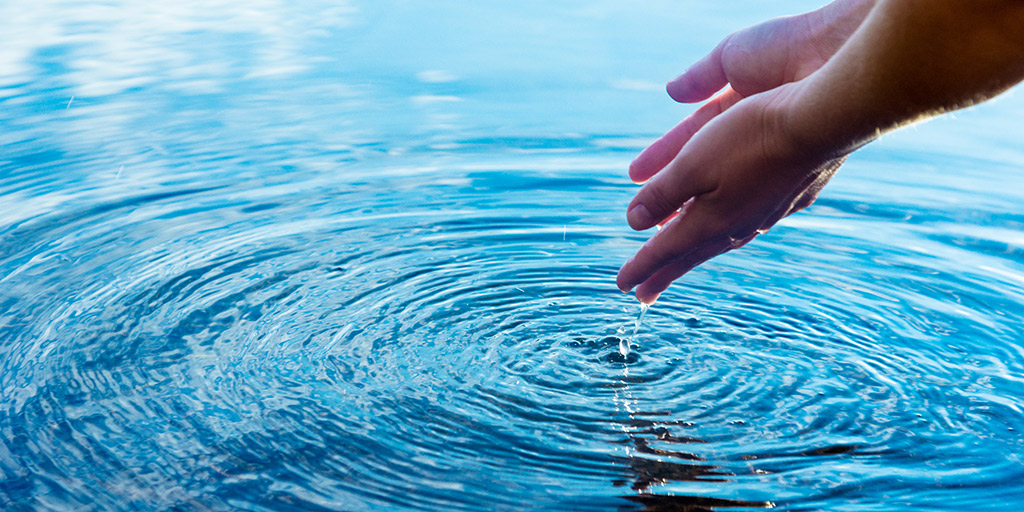 Hence, asides using water for bathing, cleaning, cooking, and other chores, most times people neglect the most important use which is the INTAKE of it. By that i mean by drinking of water whether or not you are thirsty.
Medically, it's been proven how your body needs enough water to function properly. Like water aids in digestion, blood regulation, absorbance, e.t.c. but today, our main focus is on how it aids the skin. You should know that low or inadequate intake of water can damage the human skin easily. Here's how.
I literally can say that no one wishes to have a bad skin. Yes, especially the women. You know, there is this radiance that comes from a beautiful skin that gives it owner a much awakening confidence. If you have an opportunity to converse with some female celebrities who have a very good glowing skin, you will hear most of them mention hydration asides the use of skin care products. So learn to drink water often, whether or not you're thirsty!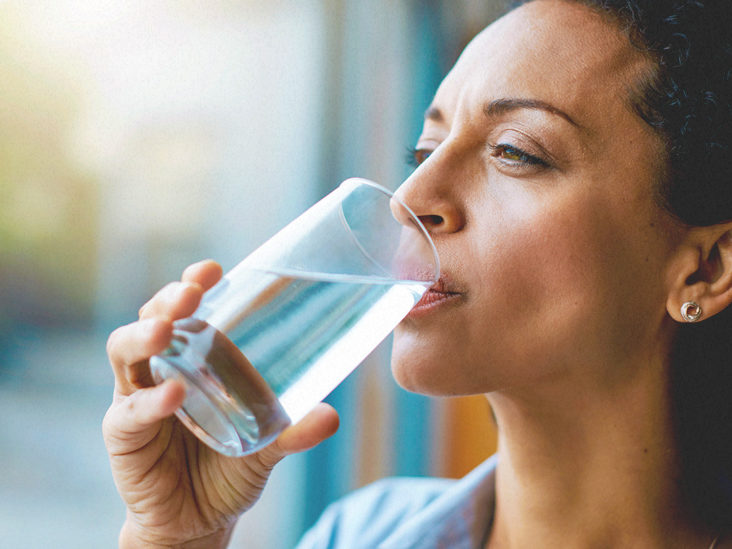 Most people grow older and their skin starts aging. But some people also grow older, And look so young in their skin. Trust me, it is not by mistake. There are things they did which includes Hydration, whether intensionally or not. And i don't think you would Want your skin wrinckling in even for ever if possible.
So here are a few ways water helps keep your skin soft and glowing.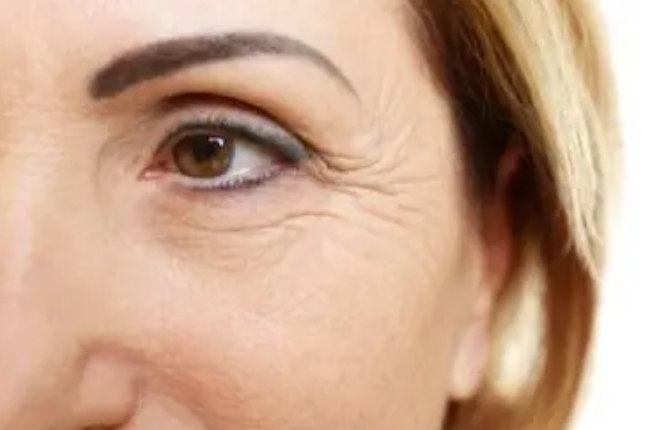 Your skin is made up of cells that need water like any other organ in your body to function well. So the more water you take, the more you aid your skin cells to function properly.
Your skin pores need to get clean to breath properly. If you are not the type that swim a lot which helps, you need the intake of more water daily to keep your pores open for the skin to breathe well, as too much clogging in the pores causes pimples, rashes, and other skin blemishes.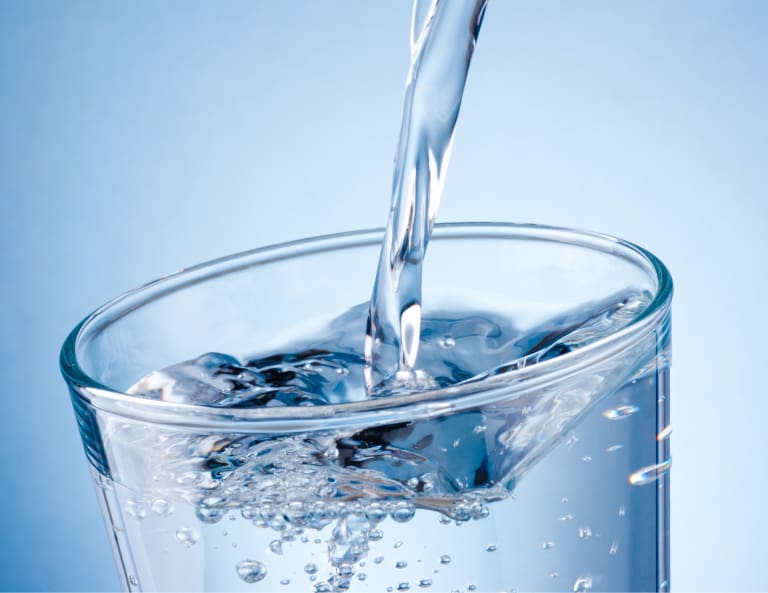 Trust me, you need a lot of water to keep the toxic in your skin out. So drink at least 8 glasses of water daily as recommended medically by the WHO.
Images gotten from CDC, google.
White Rice Vs Brown rice – Why the white rice is not good for you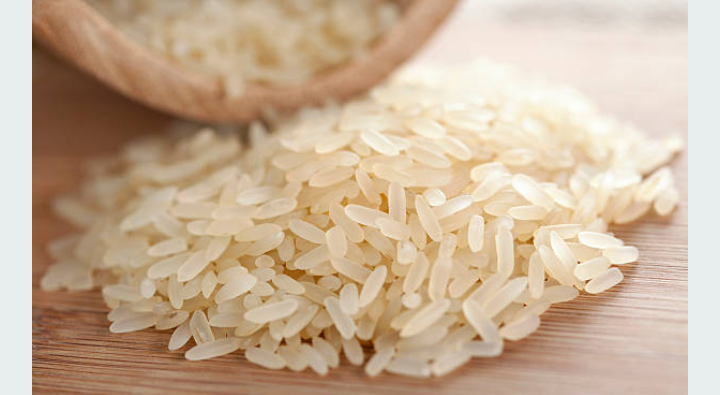 Rice is probably the most famous food consumed in the world. And with that stated, it's not a coincidence how massively it is well consumed. But the truth is this, the heavy consumption of White rice actually does more harm than good to our health.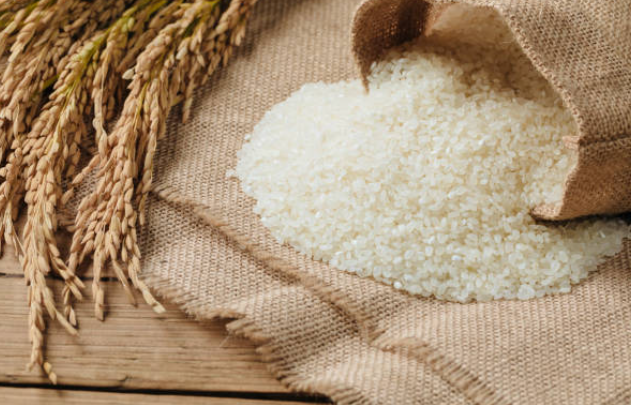 Now, before we go into the needed details of what white rice can do to harm the body, I know you might be wondering what other food can replace White rice. Well it's simple because it's the BROWN RICE. I'll be letting you understand why you need to consume more of brown rice than the white rice.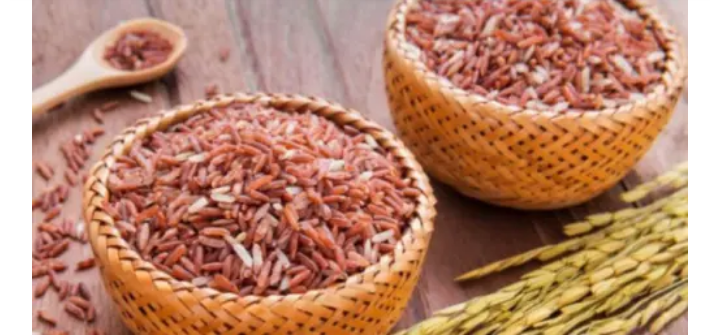 Brown rice is simply the entire whole rice grain, you will understand what it looks like if you've ever seen a freshly harvested rice before. It contains the fiber bran, and carbohydrate rich endosperm.
While the white rice is stripped of it's bran and leaving just the endosperm. I can say that white rice is considered as empty carbs since it's been stripped off of it main source of nutrients. Although when cooking, a lot of other nutrients is added to enrich it, but it is no longer as naturally nutritious as the brown rice because that bran has so much nutrients. According to an expert Nutritionist, the nutrients found in the brown rice are listed below.
Calories:216, Carbs:44 grams, Fiber:3.5 grams, Fat:1.8grams, Protein:5grams, Thiamin (B1):12% of the RDINiacin (B3): 15% of the RDIPyridoxine (B6): 14% of the RDIPantothenic acid (B5): 6% of the RDIIron: 5% of the RDIMagnesium: 21% of the RDIPhosphorus: 16% of the RDIZinc: 8% of Calories:216, Carbs:44 grams, Fiber:3.5 grams, Fat:1.8 grams, Protein:5grams, Thiamin (B1):12% of the RDINiacin (B3): 15% of the RDIPyridoxine (B6):
14% of the RDIPantothenic acid (B5):
6% of the RDIIron:
5% of the RDIMagnesium: 21% of the RDIPhosphorus: 16% of the RDIZinc:
8% of the RDICopper:
10% of the RDIManganese: 88% of the RDISelenium: 27% of the RDI RDI
And this is why the brown rice is considered the most healthy type of rice advisable for consumption.
Now, the health risks involved in the much consumption of white rice includes weight gain, type 2 diabetes, a large waist line, and even high blood pressure. Meanwhile brown rice has a very low risk of all that health problems.
Because white rice is easy to digest, it is good for people with digestive problems. But otherwise, go for brown to be much on a safer side as studies have shown that people who regularly eat large amount of white rice have higher risk of metabolic syndrome.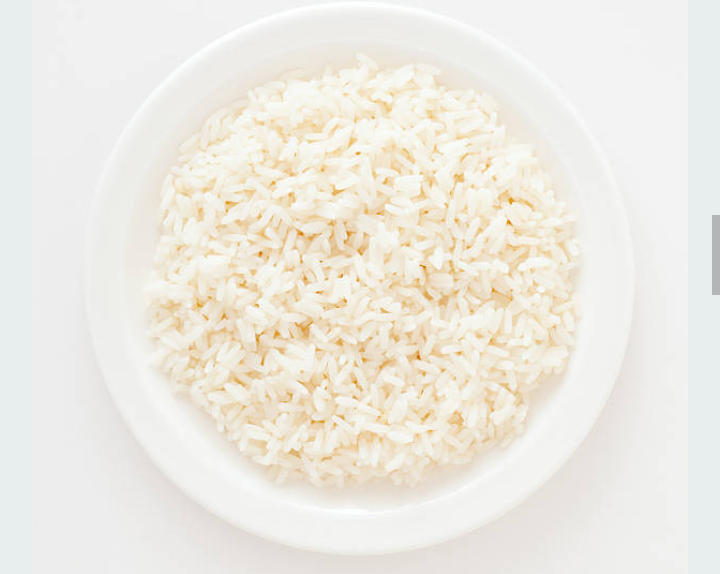 So eat healthy, and stay safe.
Give Lagosians Your Best, Sanwo-Olu's wife Tells BOSKOH Volunteers as Outreach Commences Tomorrow
Sanwo-Olu's wife tells BOSKOH Volunteers to give Lagosians their best, as outreach commences tomorrow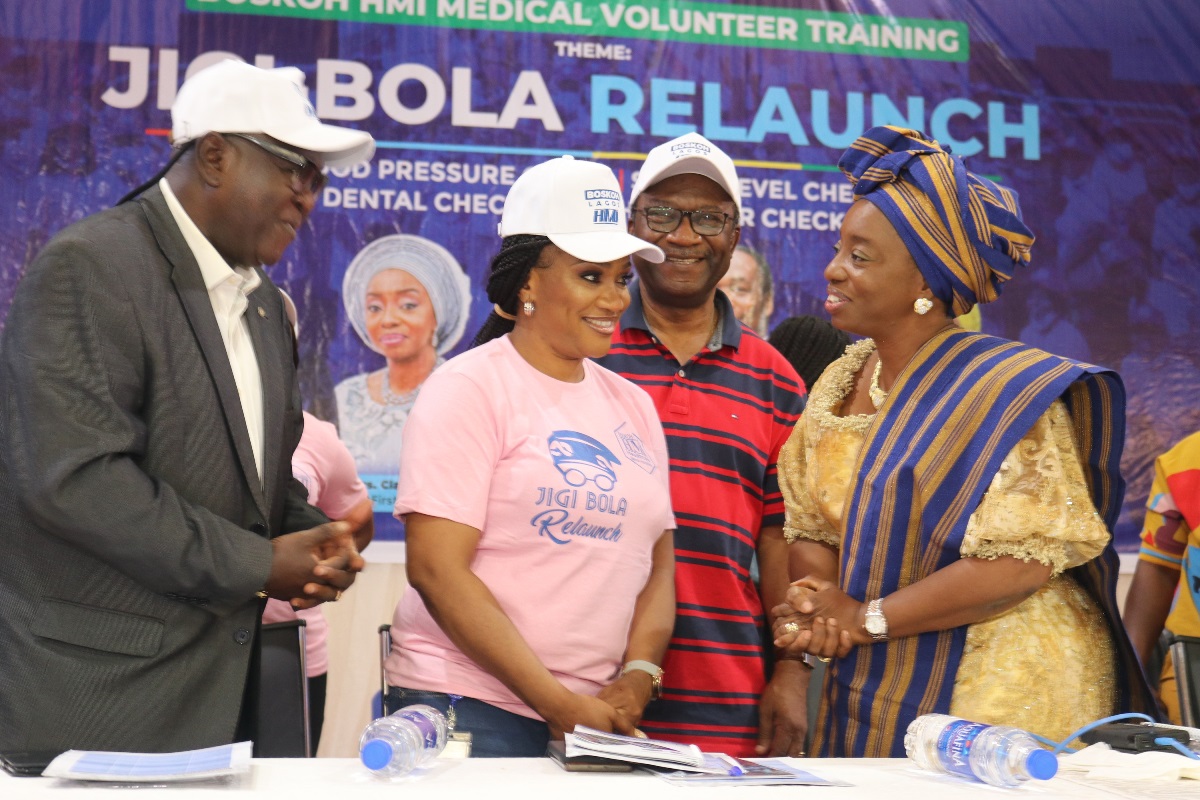 The First Lady of Lagos State, Dr (Mrs) Ibijoke Sanwo-Olu, has encouraged the volunteers participating in the fourth edition of the Babajide Olusola Sanwo-Olu and Kadiri Obafemi Hamzat Healthcare Mission International (BOSKOH HMI) to offer only excellent service to the beneficiaries of the programme. 
She said this at the Volunteers' Training which took place at the weekend at the Adeyemi Bero Auditorium, Alausa, Lagos.
Dr Sanwo-Olu also praised the organisers for exponentially growing the number of volunteers year-after-year.
"We started this program in February 2019 and we had 150 volunteers and this year, the volunteers have grown to an impressive 961," she said.
"I encourage you all to take your training seriously because your patients rely on your expertise. When you go out to the communities, remember you are ambassadors of BOSKOH and put in your best effort."
On her part, the Executive Director of BOSKOH HMI, Mrs. Nike Osa, thanked the sponsors of the initiative, and explained the reason behind this year's theme.
"The Governor and his Deputy came together with one vision and created this medical mission to reach out to Lagosians and help them," she said. The giving of eyeglasses in Lagos was started by Former Governor, Asiwaju Bola Tinubu, and was called 'Jigi Bola.' Our governor, Mr. Sanwo-Olu, thought it necessary to relaunch 'Jigi Bola' and make Lagosians aware of the importance of regular eye checks; hence, the theme for this year is ''Jigi Bola Relaunch'.
"It's been four years of imparting lives positively and it's free. The program would be taken to various local government areas in Lagos such as Surulere, Mushin, Shomolu, Kosofe, Oshodi-Isolo, and Etiosa LGA. We are asking Lagosians to come out and receive these volunteers and get free treatment."
BOSKOH is a free medical and wellness mission for Lagosians in partnership with the Lagos State government that commenced in 2019. Governor Babajide Sanwo-Olu will flag off this year's edition tomorrow, Thursday, July 21 at the Police College, Ikeja.
Professor of Mental Health and Behavioural Science, Ayodele Olurotimi Coker, delivered a presentation at the training and talked about mental health, mental disorders, consequences of mental health, depression, mania, drug use, and drug addiction.
He also highlighted psychological, environmental, social, and biological factors that could lead to mental disorders.
Mrs Onyinye Nnabuchi, who was a beneficiary of the free service two years ago was so impacted by the programme that she transformed herself from beneficiary to volunteer.
"Two years ago, one of my children had an ailment and we were told we would have to take her abroad for surgery. I met a friend who introduced me to the BOSKOH program and I was invited for the successful surgery, which was free. My baby was not talking then, but she can talk now very well and I decided that moment I wanted to be a volunteer." The training was attended by seasoned healthcare administrators including the Chairman of Lagos State Primary Healthcare Board, Dr. Ibrahim Akinwunmi Mustafa.
How to take control of your health and well-being with small, easy steps
If there was ever a time to take control of your health, it would be now. And there are various ways to do that just by making small changes in your life and home.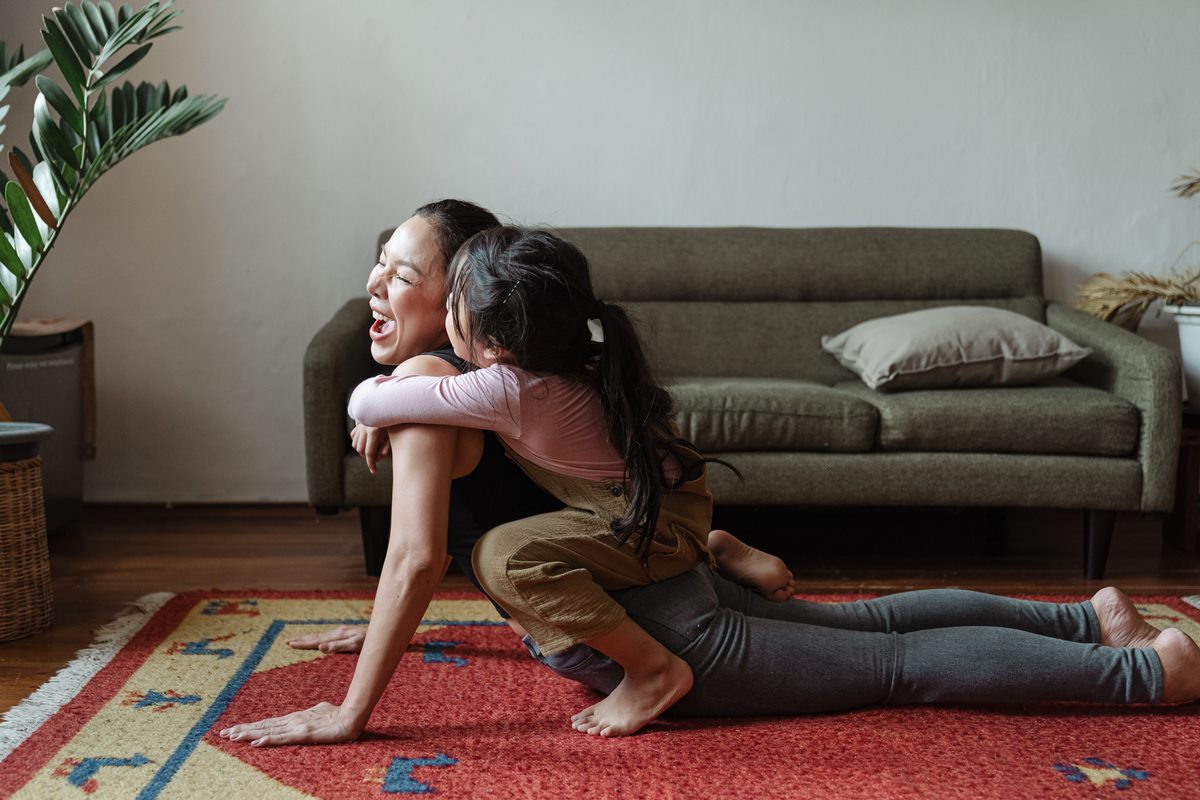 It's the middle of the rainy season, so colds and flu are in full swing, and with people starting to not wear masks while out in public, we could potentially be exposed to more germs than we would be if everyone were wearing masks.
If there was ever a time to take control of your health, it would be now. And there are various ways to do that just by making small changes in your life and home. 
Don't forget the dust traps
There are many spaces in your home that are massive dust traps and prime spots for germs to breed in. You might not want to think about it, but your sheets, pillows and PJs can be full of dead skin cells, unwanted germs, and tiny dust mites that increase your risk of suffering from allergies, hay fever, and asthma. If anyone in your family suffers from hayfever or allergies, try to keep your house as dust-free as possible, advises Awazi Angbalaga, Country Manager of home-cleaning service, SweepSouth Nigeria.
Carpets and rugs attract a lot of dust and dirt, so be sure to clean these regularly. Even air pollutants like pollen, fungi and cigarette smoke get trapped in carpet fibres, and can trigger allergies and eczema attacks, so vacuum carpets and rugs at least twice a week, and more in high traffic areas.
Consider hiring a service like SweepSouth, who will provide a home cleaner to help tackle hard-to-reach areas, like under couches, behind fridges, and the top of curtain pelmets. Angbalaga suggests that a good cleaning tip is to set a vacuum cleaner on a low setting to give curtains a quick once over to remove dust, while a clothes steamer can be used on curtains to refresh them.
Eat seasonal vegetables
Fruits and vegetables that are stored for a long period of time while being transported lose high amounts of nutritional value. This is why eating in-season fruits and vegetables is better for your health.
Chef Norman Heath of Radisson Blu Hotel Waterfront agrees: "In-season fresh produce is nutrient dense and it also tastes better than anything that gets imported. Not only that, but it's better for the environment, too, which works out better for everyone's health in the long run.
"And, you will be supporting local farms, local markets and local employment, all with this one choice to buy in-season," he adds.
Breathe it out
Meditation and deep breathing is something everyone can easily implement for their health. It reduces stress which, in turn, has endless benefits for your overall health. Stress suppresses your immune system and increases blood pressures, among other things.
Calm your mind by deep breathing, with longer exhales than inhales for a few minutes. Follow it by focusing on relaxing every part of your body, releasing tension as you go. You can do this whenever you're feeling stressed, but it's also a highly effective way to help you fall asleep at night.
Invest in a good mattress
Getting a good night's rest should be high on our agenda of a healthy lifestyle, and an important part of achieving this is having a comfortable mattress.
A good mattress  supports your whole body as you sleep, keeping your spine in a neutral position You wouldn't run a race without the right shoes, or climb a mountain without the correct gear, yet despite the fact that we spend up to a third of the day sleeping, we often don't don't consider how an old mattress, or one that isn't offering adequate support, is affecting our quality of sleep.
With so many different types of beds to choose from, do research when choosing the bed that's right for you.
If you suffer from back pain or allergies, for example, a foam or latex mattress might be your best bet, or perhaps a soft mattress doesn't give you adequate support, in which case a medium-to-firm mattress would be more comfortable.
Check your family's medical history
Maintain and protect your health in the long run by finding out if any serious health conditions run in your family.
An especially important one to know is whether there is a history of blood clots, says Dr. Helen Okoye of the World Thrombosis Day Steering Committee. Worldwide, more people succumb to the life-threatening conditions caused by thrombosis, the formation of a blood clot in blood vessels, than the total number of people who lose their lives to AIDS, breast cancer, and car crashes combined, every year.
You're more likely to develop blood clots if you have family members who have had dangerous blood clots. This is because inherited causes of blood clots are linked to your genetics. People with a family history of life-threatening blood clots tend to develop thrombosis before the age of 45, although it is not very common.
If you are aware of this pattern in your family, Dr Okoye advises that you let your doctor know about it so they can make informed medical decisions any time you visit the hospital with an ailment. Knowing this also allows you to make the necessary lifestyle and dietary adjustments to avoid the problem.
Make time for fun and spend time with your loved ones
A story published by Time notes that social isolation can have severe effects on your mental and physical health. The sense of isolation and loneliness can lead to depression, anxiety and less movement, which is bad for your health.
The same article goes on to say that "A robust social life can lower stress levels; improve mood; encourage positive health behaviors and discourage damaging ones; boost cardiovascular health; improve illness recovery rates; and aid virtually everything in between. Research has even shown that a social component can boost the effects of already-healthy behaviors such as exercise".
Bottom line – meet up with the people who bring you joy. Saturday 30 July is International Friendship Day, so make work of planning a dinner or going on a fun outing with friends to celebrate!
The old saying that your health is your greatest wealth is sage advice. When you're feeling healthy you're more confident, more productive and have a far greater ability to experience life richly.