AVEVA Releases 2023 Operations Control Software to Strengthen Workforce Efficiency for Industrial Enterprises
With a new and holistic suite of capabilities, AVEVA enables workers of any experience level to work smarter in the 2023 release of its silo-breaking operations control software
AVEVA, a global leader in industrial software, driving digital transformation and sustainability, has launched the 2023 release of its operations control software, the first major coordinated release of its HMI/SCADA software portfolio, available in both perpetual and subscription purchases.
The new release further supports the delivery of AVEVA Operations Control, a flexible, subscription-based solution of integrated capabilities that promotes greater efficiency and workforce collaboration at the scale that best suits the business.
The first of its kind in the industrial software sphere, AVEVA Operations Control simplifies day-to-day routines of teams by aligning workers around common digital threads of information, delivering the data and insights they need to drive growth at every level through increased efficiency, agility and reliability.
With rich visualization technologies, analytics and development tools deployed within a hybrid cloud and on-premises environment, customers can ensure performance consistency, remove opportunity for human error, and improve operator insight and reactions to process deviations. Not only can critical information be retrieved faster, but inbuilt flexibility provides greater scaling – of data, users, or routes to revealing the correct decision.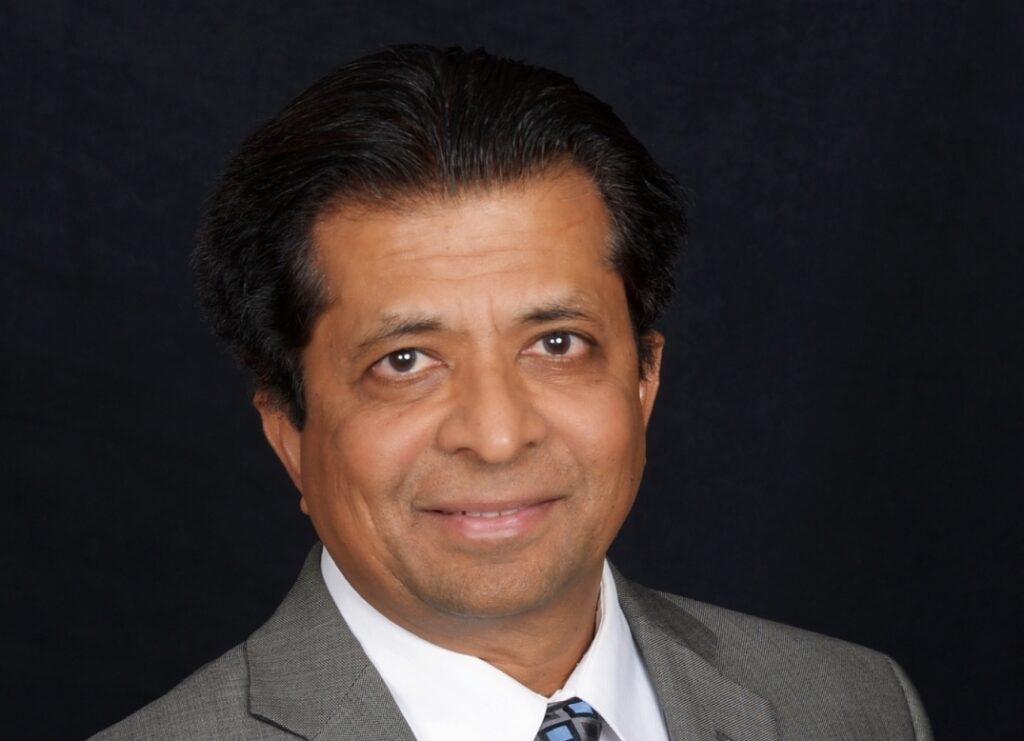 "Digital technologies now comprise the beating heart of industrial enterprises. But operations teams do not yet have the ability to contextualize decisions within a cohesive and sustainable framework. AVEVA Operations Control leverages this information environment with a comprehensive set of applications that empowers users from edge to enterprise with real-time visibility of critical processes in every industry," says Rashesh Mody, Executive Vice President – Operations Business, AVEVA.
AVEVA's extensive portfolio is a core strength that supports customers in achieving the outcomes they seek. The 2023 operations control release focuses on worker empowerment with UI/UX enhancements, increased flexibility for web and mobile users, and greater connectivity.  This release consists of updates in the following offerings: AVEVA System Platform 2023, AVEVA InTouch HMI 2023, AVEVA Edge 2023, AVEVA Plant SCADA 2023, AVEVA Historian 2023, AVEVA Communication Drivers 2023, AVEVA Reports for Operations 2023, AVEVA Development Studio, and AVEVA Teamwork.
"Value is often greater than the sum of its parts. The flexible collection of capabilities within the 2023 release function can be combined and linked for even greater effect. Instead of releasing a single HMI or SCADA product, we can enhance our customers' ability to eliminate silos and build more intelligent systems that make their people smarter, thus maximizing the value obtained from their industrial data," adds Mody.
The 2023 operations control software release is available through several procurement methods, including AVEVA Flex, the advanced industrial software subscription program. Customers can choose individual software offers within the operations control portfolio or realize new transformational value with end to end visibility across operations by subscribing to AVEVA's broad portfolio through AVEVA Operations Control.  AVEVA Operations Control removes traditional limitations on implementation by including unlimited software usage (measured by the number of users) and offering maximum commercial flexibility.
AVEVA Operations Control helps workers to do their jobs in a more sustainable way. Its comprehensive digital framework supports quicker, data-backed responses to events that require resolution, providing reliable process management systems, and reducing the effort required to train new staff. Customers across industries can further enrich their approach to environmental, social and governance (ESG) initiatives by leveraging the solution to tap data-driven insights for more efficient and environmentally sustainable operations.
Hudson Sandler Appoints Onyebuchi Ajufo as Partner West Africa Business
The appointment reflects Hudson Sandler's continued growth in Africa, driven by flagship offices in Kenya and Nigeria.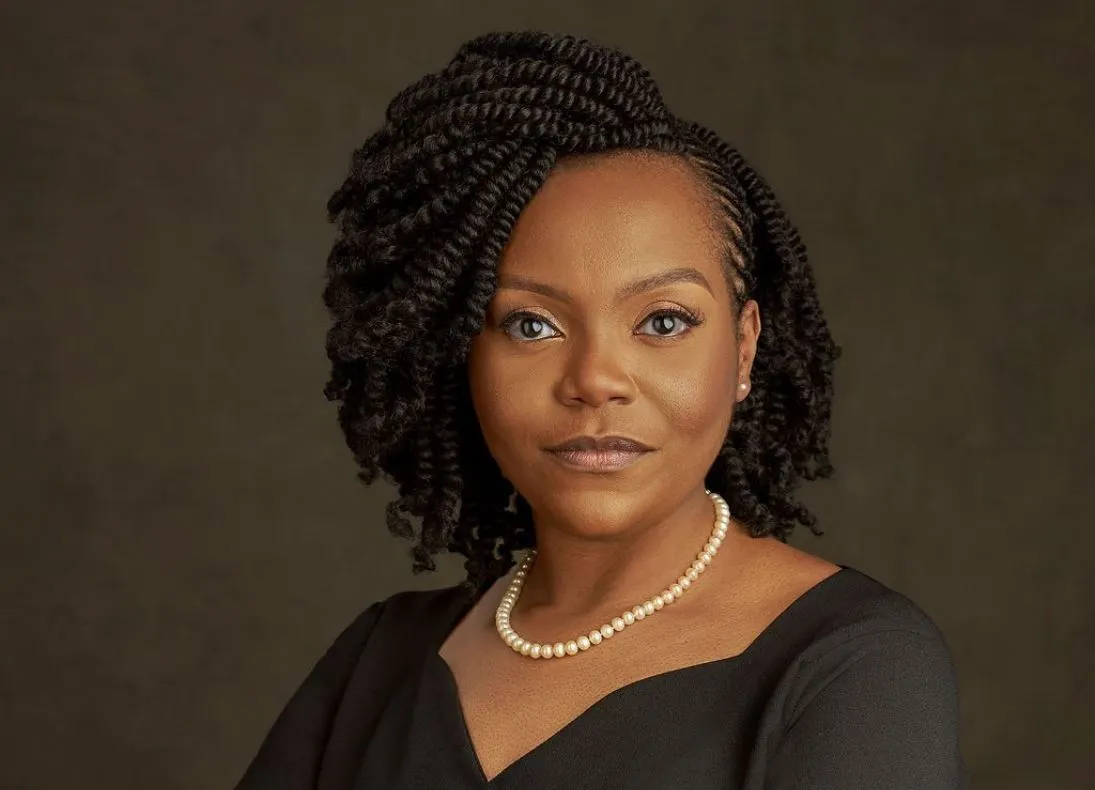 International strategic communications and ESG consultancy Hudson Sandler has appointed Onyebuchi Ajufo as Partner in charge of its West Africa business.
The appointment reflects Hudson Sandler's continued growth in Africa, driven by flagship offices in Kenya and Nigeria.
Hudson Sandler Africa has grown rapidly over the last two years and is now providing pan-African and international consulting services to many of Africa's most dynamic and progressive companies and institutions.
Onyebuchi Ajufo is an advocacy and communications advisor with over 15 years' experience working across Africa, the Middle East and the United Kingdom. 
She joins Hudson Sandler from Africa Practice where she led the Strategic Communications and Advocacy Practice across the Africa Practice Group (Nigeria, South Africa, Tanzania, Botswana, Kenya and the United Kingdom).
In this role she was also responsible for brand positioning, talent retention and development, client retention and growth. In her new role with Hudson Sandler Onyebuchi will also act as the global lead on policy and advocacy across the consultancy.
She has a master's degree in business Analytics from the University of Warwick and is on the Board of Haima Health, an organisation building a network of voluntary blood donors for safe, affordable and quick access to blood in Nigeria.
Commenting on the appointments, Chris Genasi, Chairman of Hudson Sandler Africa, said:
"Africa is a key strategic market for Hudson Sandler. We are proud to work with Africa's leading businesses, foundations, and NGOs, to tell positive stories about the contribution they are making to Africa's sustainable economic and social development. Buchi brings a unique perspective on the African business environment. a wealth of experience in corporate communications and advocacy, as well as strong leadership and business development skills, which will be instrumental in our further expansion as we continue to grow our fantastic teams across the continent.
Hudson Sandler is an award-winning integrated communications consultancy that enhances and protects brands reputations amongst their business-critical audiences through thoughtful communications counsel and campaigns.
Its approach is embedded in analytics and underpinned by experience and creativity while being delivered by some of the industry's most creative and experienced public relations consultants.
Some of Hudson Sandler's clients in Africa include Airtel Africa, AGRA, Afreximbank, Bill & Melinda Gates Foundation, Flutterwave, FSD Africa and The Nature Conservancy.
Source: TechEconomy
Notion Technology Limited Opens New Office in Abuja
The multiple-award winning IT services company has commissioned a new office located at the Ground Floor, Ekiti House, Plot 1042, Kur Mohammed Street, Central Business District, Abuja, FCT.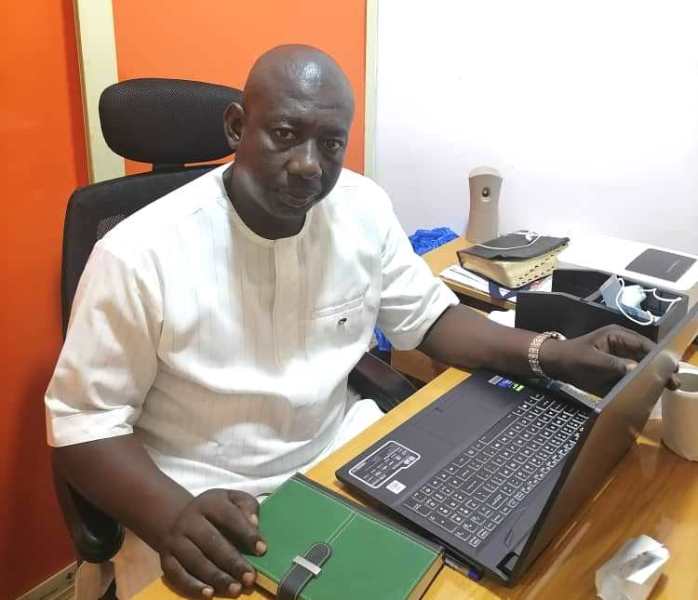 Notion Technology Limited (NTL), the representatives of American #1 Technology Company – Comway and Hsv Products in Nigeria, has opened a new office in Abuja.
The multiple-award winning IT services company has commissioned a new office located at the Ground Floor, Ekiti House, Plot 1042, Kur Mohammed Street, Central Business District, Abuja, FCT.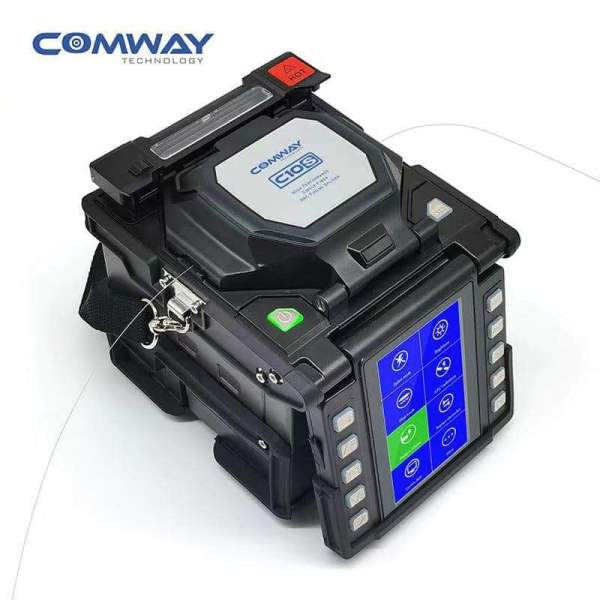 "Our vision is to simply to be the one-stop enterprise for resolving information and telecommunication technology connections problem through intelligent, consistent, innovative, high-skill technical efforts bringing about products and services that ensure customers satisfaction and joy", Mr. Gbenga Nana, CEO, Notion Technology Limited said while addressing journalists at the event.
He said that the company which started its journey at 14 Abiona Street, Off Falolu Road, Surulere, Lagos will continually be a friend, a partner-in progress and growth to the clients, understanding their challenges, difficult experiences, needs and their objectives and goals especially concerning the use of information telecommunication technology to enhance their business operations.
"We therefore ensure our team provides an end-to-end support and solutions for our clients to stay connected and have cutting-edge features over their competitors.
"The belief in our capabilities, experience and the passion for rendering intelligent technological solutions in the ICT Sector in Nigeria and beyond indeed necessitate the birth and continuous existence of NTL", Mr Nana said.
Notion Technology is piloted by an experienced and very intelligent technical team of proven skills, capabilities and par excellence technological designs for the ICT/Telecom Industry in Nigeria.
They ensure services rendered are finished to the highest quality.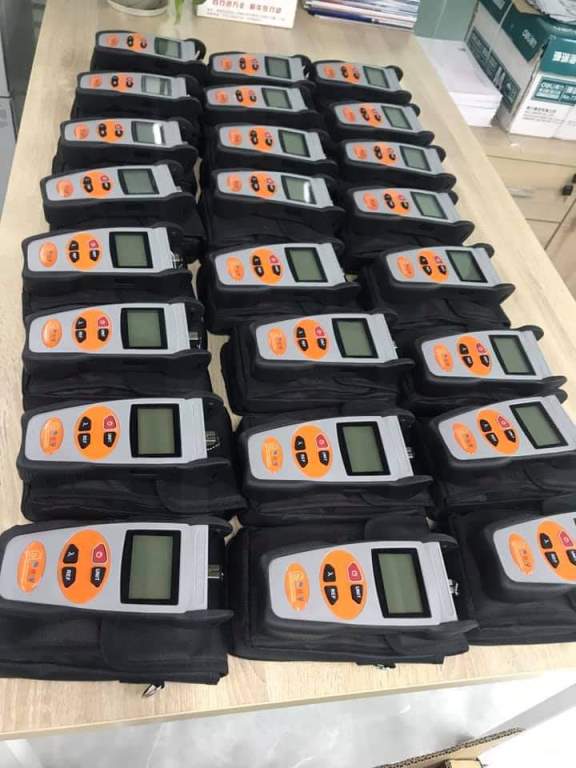 "Notion Technology offers Designing, Procuring, Installation and Maintenance of very precise and Reliable Fibre Optic Technology, Networking (Wireless or Fixed), VSAT Technology, Private Automatic Branch Exchange (PABX) Communication System, Security Systems that include CCTV, IP Surveillance Camera, Access Control, Intruder alert etc, Voice over Internet Protocol (VOIP) and sales of relevant and related equipment.
"To simply put it, NTL makes intelligent and innovative connections and interactions possible for businesses", he said.
The CEO added that using the best technology available, Notion Technology Limited integrates voice, data and video applications into a specialized solutions design for the clients usage that ensure a seamless communication experience within and outside their organizations keeping them happy, satisfied and thrilled.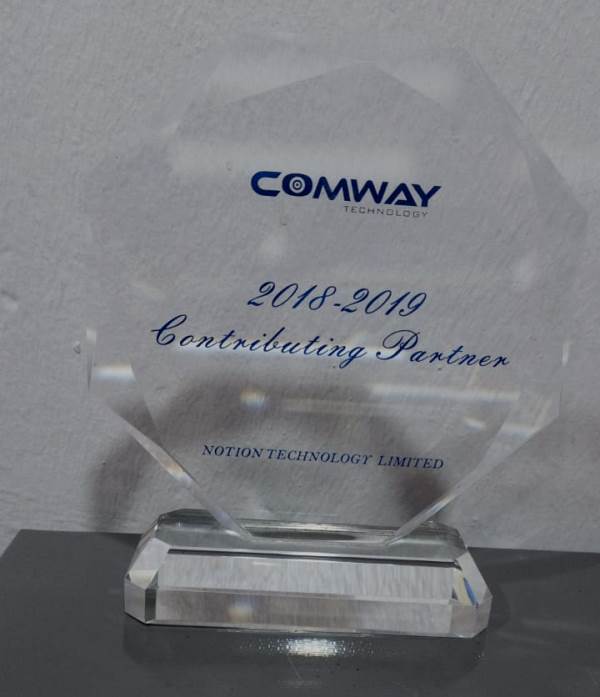 Notion Technology Limited emerged the Africa Tech Alliance (AfriTECH2021) Digital Transformation Project Award winner and has received other awards as a respected player and a big resource center for all types of ICT solutions in Nigeria. 
Sophos Show How ​Attackers Exploit Stolen Session Cookies to Bypass Multi Factor Authentication
With Stolen Session Cookies, Attackers can Impersonate Legitimate Users and Move Freely Around the Network, says Sophos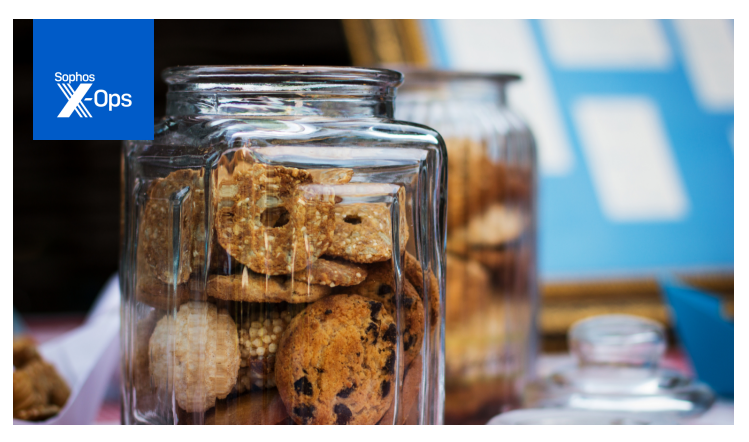 Sophos, a global leader in next-generation cybersecurity, today announced in the Sophos X-Ops report, "Cookie stealing: the new perimeter bypass," that active adversaries are increasingly exploiting stolen session cookies to bypass Multi-Factor Authentication (MFA) and gain access to corporate resources.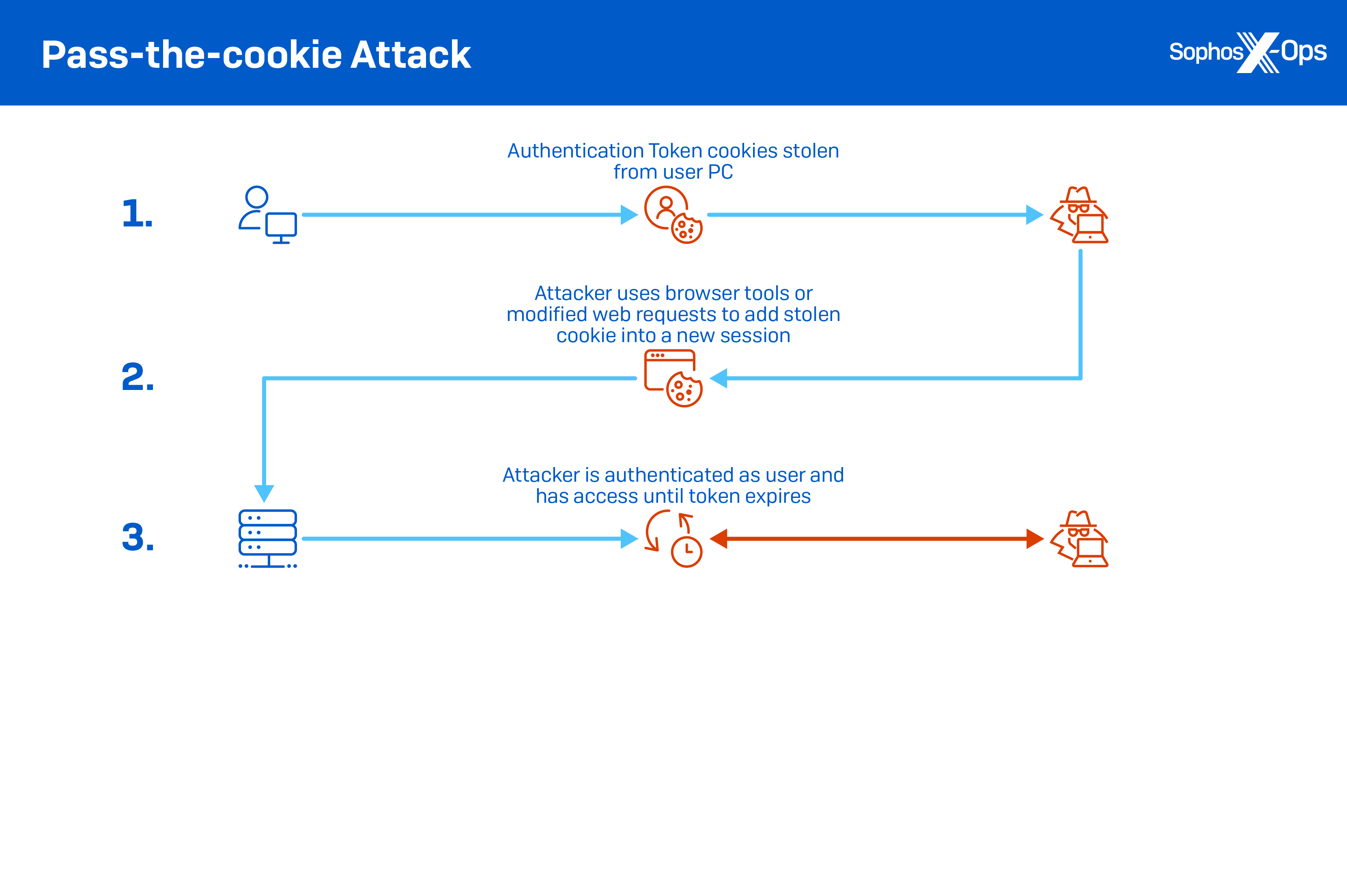 Key points:
Sophos is seeing a growing number of attackers—including active adversaries—using stolen session, or authentication, cookies to bypass MFA and access corporate resources
These stolen cookies allow attackers to impersonate legitimate users and move freely around a network. Once inside, there is really no limit to what they can do; they can tamper with cloud infrastructures, compromise business email, or even rewrite code for products
While bulk credential theft (including bulk cookie theft) is still common, Sophos is witnessing a growing number of targeted attacks to steal cookies from specific types of organizations
One common underground marketplace for these stolen cookies is Genesis
This is an important table setter piece for Sophos:

While other companies have discussed the theoretical rise of attacks bypassing MFA or spoken about isolated incidents involving stolen session cookies, we're talking about an overall trend and what we've witnessed in the field and in the data from our own telemetry
We will be building on the cookie theft/MFA bypass angle in the coming months
In some cases, the cookie theft itself is a highly targeted attack, with adversaries scraping cookie data from compromised systems within a network and using legitimate executable to disguise the malicious activity.
Once the attackers obtain access to corporate web-based and cloud resources using the cookies, they can use them for further exploitation such as business email compromise, social engineering to gain additional system access, and even modification of data or source code repositories.
"Over the past year, we've seen attackers increasingly turn to cookie theft to work around the growing adoption of MFA. Attackers are turning to new and improved versions of information stealing malware like Raccoon Stealer to simplify the process of obtaining authentication cookies, also known as access tokens," said Sean Gallagher, principal threat researcher, Sophos. "If attackers have session cookies, they can move freely around a network, impersonating legitimate users."
Session, or authentication, cookies are a particular type of cookie stored by a web browser when a user logs into web resources. If attackers obtain them, then they can conduct a "pass-the-cookie" attack whereby they inject the access token into a new web session, tricking the browser into believing it is the authenticated user and nullifying the need for authentication.
Since a token is also created and stored on a web browser when using MFA, this same attack can be used to bypass this additional layer of authentication.
Compounding the issue is that many legitimate web-based applications have long-lasting cookies that rarely or never expire; other cookies only expire if the user specifically logs out of the service.
Thanks to the malware-as-a-service industry, it's getting easier for entry-level attackers to get involved in credential theft. For example, all they need to do is buy a copy of an information-stealing Trojan like Raccoon Stealer to collect data like passwords and cookies in bulk and then sell them on criminal marketplaces, including Genesis.
Other criminals on the attack chain, such as ransomware operators, can then buy this data and sift through it to leverage anything they deem useful for their attacks.
Conversely, in two of the recent incidents that Sophos investigated, attackers took a more targeted approach. In one case, the attackers spent months inside a target's network gathering cookies from the Microsoft Edge browser.
The initial compromise occurred via an exploit kit, and then the attackers used a combination of Cobalt Strike and Meterpreter activity to abuse a legitimate compiler tool to scrape access tokens. In another case, the attackers used a legitimate Microsoft Visual Studio component to drop a malicious payload that scraped cookie files for a week.
"While historically we've seen bulk cookie theft, attackers are now taking a targeted and precise approach to cookie stealing. Because so much of the workplace has become web-based, there really is no end to the types of malicious activity attackers can carry out with stolen session cookies. They can tamper with cloud infrastructures, compromise business email, and convince other employees to download malware or even rewrite code for products. The only limitation is their own creativity," said Gallagher. "Complicating matters is that there is no easy fix. For example, services can shorten the lifespan of cookies, but that means users must re-authenticate more often, and, as attackers turn to legitimate applications to scrape cookies, companies need to combine malware detection with behavioral analysis."
To learn more about session cookie theft and how adversaries are exploiting the technique to carry out malicious activity, read the full report, "Cookie Stealing: the new perimeter bypass," on Sophos.com.