Blockchain Technology Will Redefine Company of the Future, Says CTO of Digital Encode
Dr. Akindeinde also received "AfriTECH Blockchain Technology Mastery Personality Award 2022".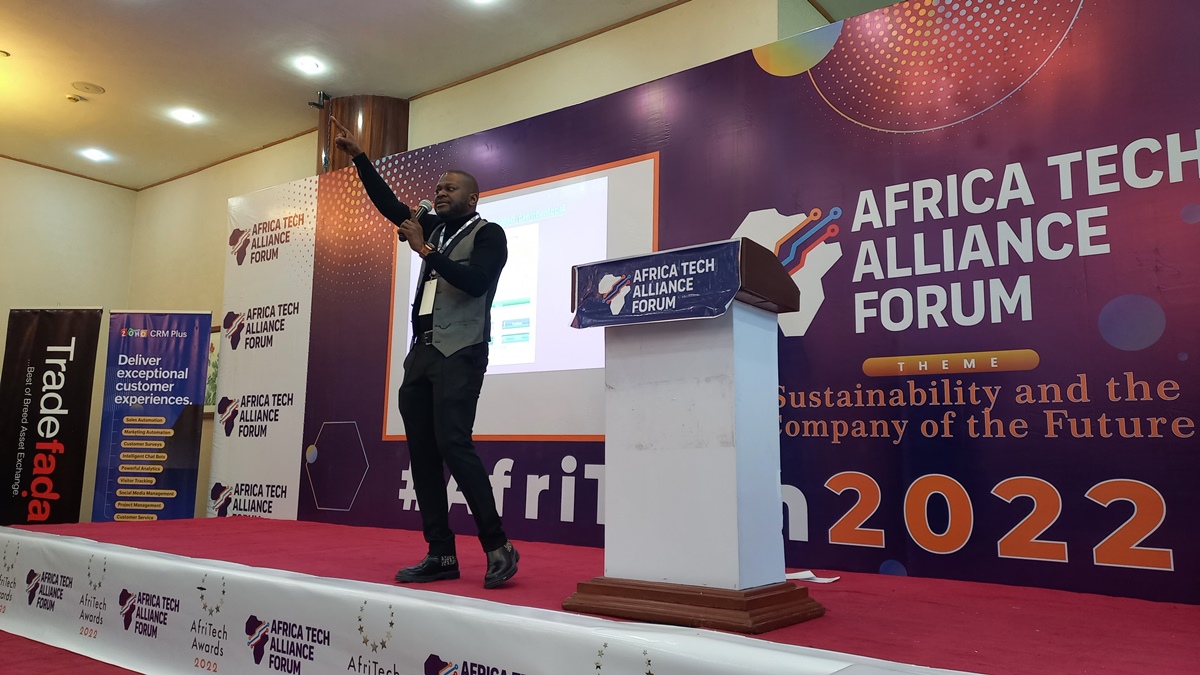 Dr. Oluseyi Akindehinde, the Co-founder and Chief Technical Officer (CTO) of Digital Encode Limited, has identified blockchain technology and the mobile phone as going to be fundamental to the company of the future.
Making a presentation at the just concluded Africa Tech Alliance Forum, otherwise known as AfriTECH 2.0, held in Lagos, recently, Akindehinde said that with the coming of the 5G technology, it is expected that the company of the future has to provide services along those lines.
The cybersecurity expert however, argued that it is doubtful that humans will completely live their lives using such tools as the mobile phone and the internet without any other thing explaining why he titled the presentation "Web 3.0, Blockchain and a decentralized digital identity."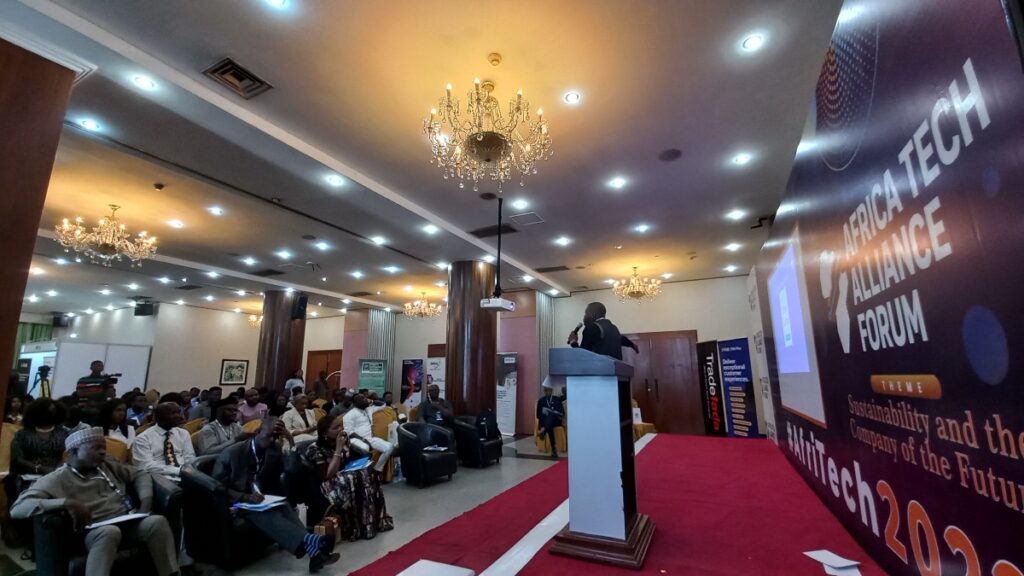 According to Akindehinde, "Blockchain is actually three things. Blockchain is a protocol, like when you have an email, for instance. Email has an organized protocol; it is called SMTP. Blockchain is also a protocol.
"Number two, why do you have a protocol? It presupposes that there is a network; there are servers that host the email. The last thing about blockchain is that it is software. That means you have the SMTP, the servers, and the software.
"When we talk about blockchain in this part of the world, it is usually an anonymous cryptocurrency. Cryptocurrency is just the work of four quadrants which are fungible, non-fungible, transferable, and non-transferable.
"Cryptocurrency is fungible and transferable. When we talk about it being fungible, if I bring out a thousand naira note for instance, you can bring yours, and we exchange it; it doesn't matter. The problem with a physical asset like that is that we can only make that transaction when we are in the same space," he further disclosed.
While explaining the difference between electronic transaction and digital transaction, Akindehinde stated that what people often do online is electronic because there is somebody in the middle granting access.
"When you log onto your bank mobile app and you make a transaction from bank A to bank B, what you are doing is transferring messages; it's like email. When you take your ATM card to an ATM, what you are doing is that you are delegating control of that transfer to that man in the middle which is your bank.
"This brings out two things: The concept of ownership and the concept of control. So, when you are doing that electronic transaction, you do not own that transaction, you are only in control of it. If the network goes down, you can no longer do that transaction.
"Your university degree for instance, is an asset to you, it's unique to you; it's non-transferrable. Unlike money you can exchange with another person, you cannot exchange your certificate with another person.
"Why can't we, therefore, have a digital driver's license or a digital passport, or a digital identity management system? Why are we still carrying plastics? That is why there is the need to power a digital economy through decentralized identities.
"We all have BVNs and NINs, why can't I be authenticated with my NIN for instance, and I sign in and go? When you are online and you go and authenticate to your bank, by putting your username and password, your bank is not authenticating to you," he said.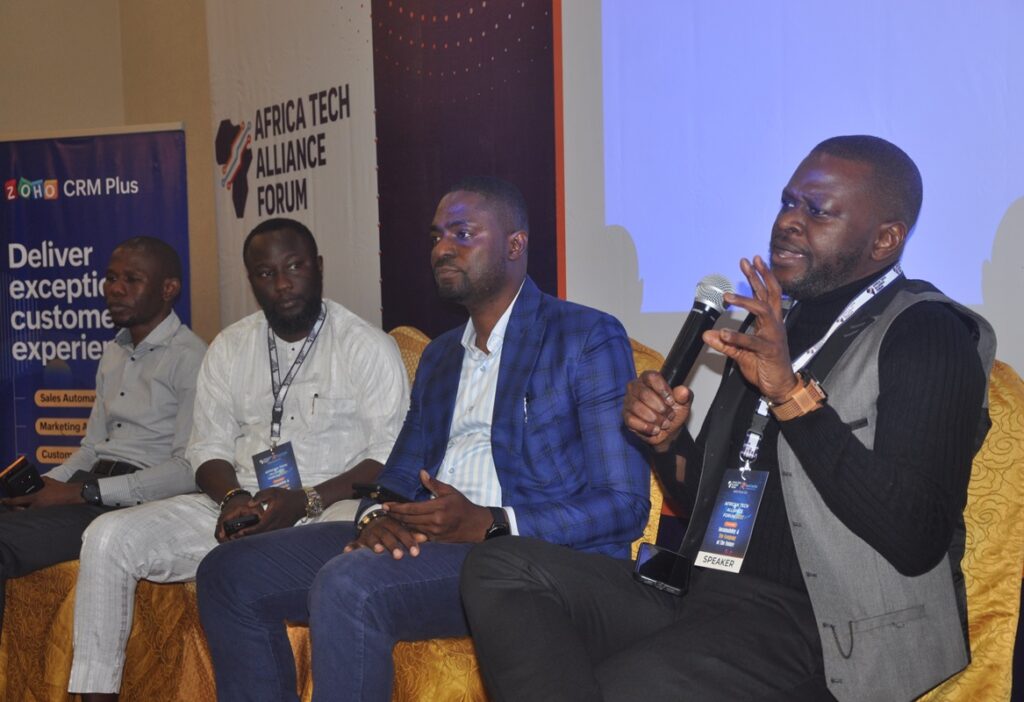 On the difference between Web 2 and Web 3, the Digital Encode CTO said that "Web 2 simply means that something is entirely online. I can't use what is online in the physical world. For instance, if you have Gmail, Google Authentication or Microsoft, you can only use it on Google. The authentication resides on the server of the bank. That is the entire concept of Web 2.
"Web 3.0 on the other hand simply means that instead of having all the things stored on a centralized internet, you now have the data in your control; you are the owner, and you are in control of it. And that is why we have what is called a self-solving identity system."
Dr. Akindeinde also received "AfriTECH Blockchain Technology Mastery Personality Award 2022".
President Mohammadu Buhari declares Old 200 naira note as the only legal tender till April 10th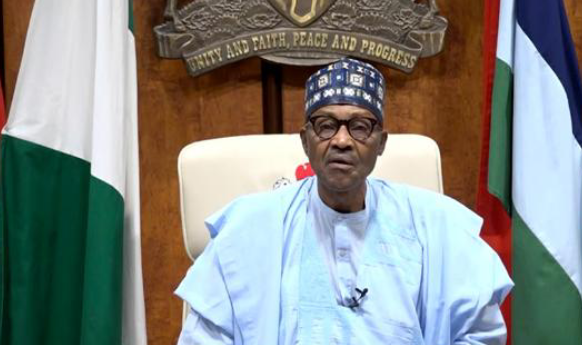 The President, Major General Muhammadu Buhari (retd.) has approved the continuous use of the old N200 as legal tender till April 10.
The President made this known on Thursday morning during an address to Nigerians. He also apologised to Nigerians over the difficulties experienced in accessing the scarce new naira notes.
Speaking to Nigerians, Buhari said, "I am deeply pained and sincerely sympathise with you all over these unintended outcomes. To stem this tide, I have directed the CBN to deploy all legitimate resources and legal needs to ensure that our citizens are adequately educated on the policy , enjoy easy access to cash withdrawal through availability of appropriate amount of currency and availability of currency."
He further added, "To further ease the supply particularly to our citizens, I have given approval to the CBN that the old N200 bank notes be released back into circulation and that it should also be allowed to circulate as legal tender with the new N200, N500, and N1000 bank note for 60 days from Feb 10 till April 10 2023, when the old N200 note ceases to become legal tender."
ICPC arrests Bank manager over wrapped new Naira notes in ATM vault in Osogbo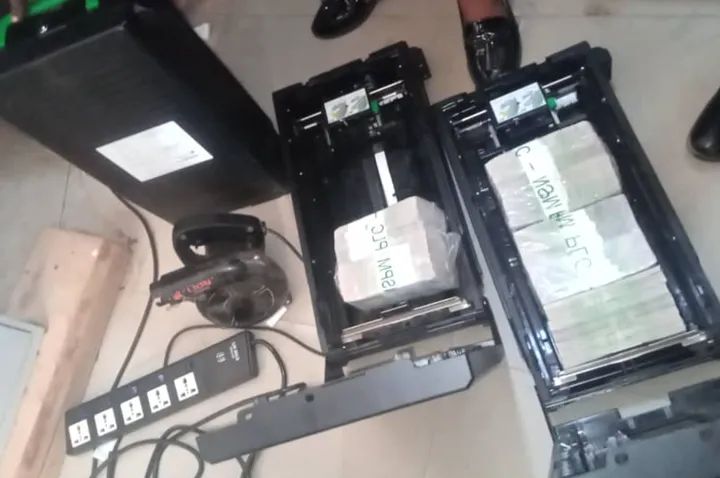 The Independent Corrupt Practices and Other Related Offences Commission has arrested the manager of a bank in Osogbo, Osun State, for loading the bank's automated teller machines with wrapped new Naira notes, thus preventing the machine from being able to dispense the notes.
The ICPC made this known on Twitter page on FridayAccording to the agency, the team directed that the wrapped new Naira notes be properly loaded so that they could be dispensed properly.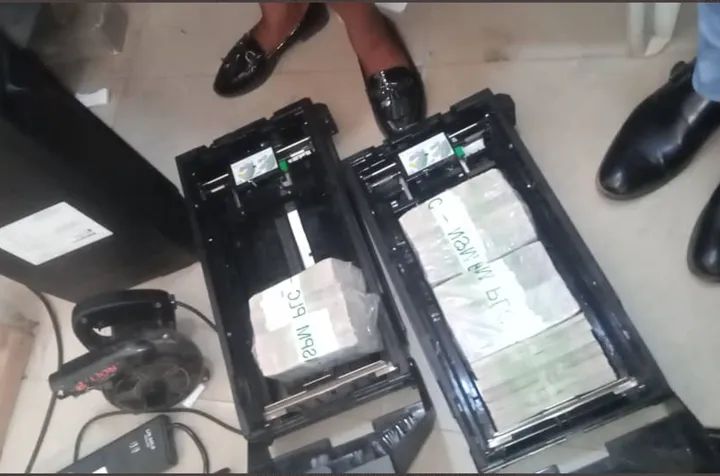 "ICPC Compliance Team in Oshogbo has busted an FCMB in Osogbo, Osun State where some ATMs were loaded with cash with their wrappers unremoved, thus preventing the cash from being dispensed. The Team therefore directed that the wrappers be removed, and the cash loaded properly.
"However, when a follow-up visit was undertaken the following day to ascertain the level of compliance, the team discovered that one of the ATMs was still loaded with the wrappers unremoved. The Operation Manager of the Bank was arrested and taken in for questioning.
READ ALSO: Minister of Finance, Zainab Ahmed Says President Buhari is unhappy with the current hardship caused by the naira redesign
Minister of Finance, Zainab Ahmed Says President Buhari is unhappy with the current hardship caused by the naira redesign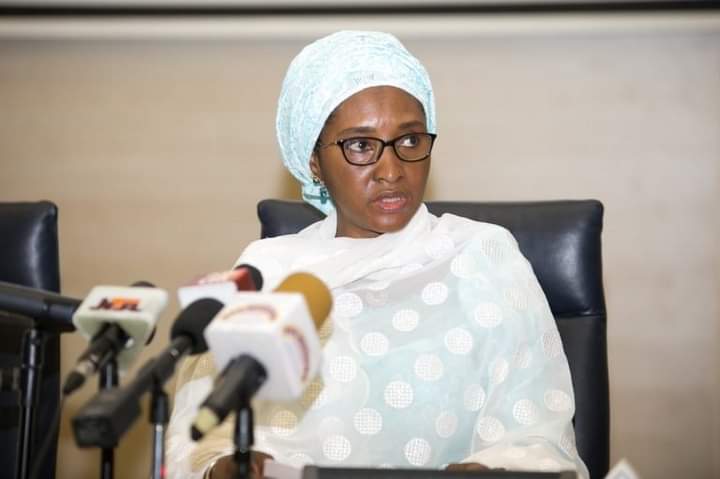 The Minister of Finance, Zainab Ahmed, Has disclosed that President Buhari is unhappy with the hardship Nigerians are facing due to the newly redesigned Naira notes.

She made this known while speaking at the 65th ministerial briefing organized by the Presidential Communications Team in the State House, Abuja, In response to the question on whether the government was not worried about how it's beautiful idea of redesigning the naira was causing untold hardship in the lives of Nigerians, especially in an election year?
Here was her answer"Of course, we are worried. We are not happy that citizens have to queue and struggle at ATMs to be able to get their cash. But this is a temporary situation. Let me just give you an analogy. If you have a wound, for you to be able to heal that wound, you need to be dressed. And sometimes, when you go to the hospital, they put iodine on the wound and it is very painful. It is necessary to do that to be able to get the wound to heal.
So, it's not easy. Mr. President is not happy that citizens are suffering. But we are convinced that it is something that needs to be done at this time and also the Central Bank has been responsive in terms of providing some extension and also further explanation that come the closing date, that it is not all over.
There is still opportunity for citizens as provided for in the CBN Act, Section 20 subsection 3 to actually take the old currency to the central bank for redemption. So, it's not all over. But the positive side of it is that there is a lot of currency that has been mopped up by this operation.
And it means it has achieved a good level of success, but the only sore point is the pain that it has caused to citizens which is regrettable, but which is also very transient and temporary and the bulk is continuing to address" she said
We hope the Government does something to salvage this present situation.
READ ALSO: New Update on CBN policy for new Naira notes dispensation and old Naira notes submition to Banks