ISSAN Confab: CBN to Collaborate with Stakeholders to Check Rising Cyber Attacks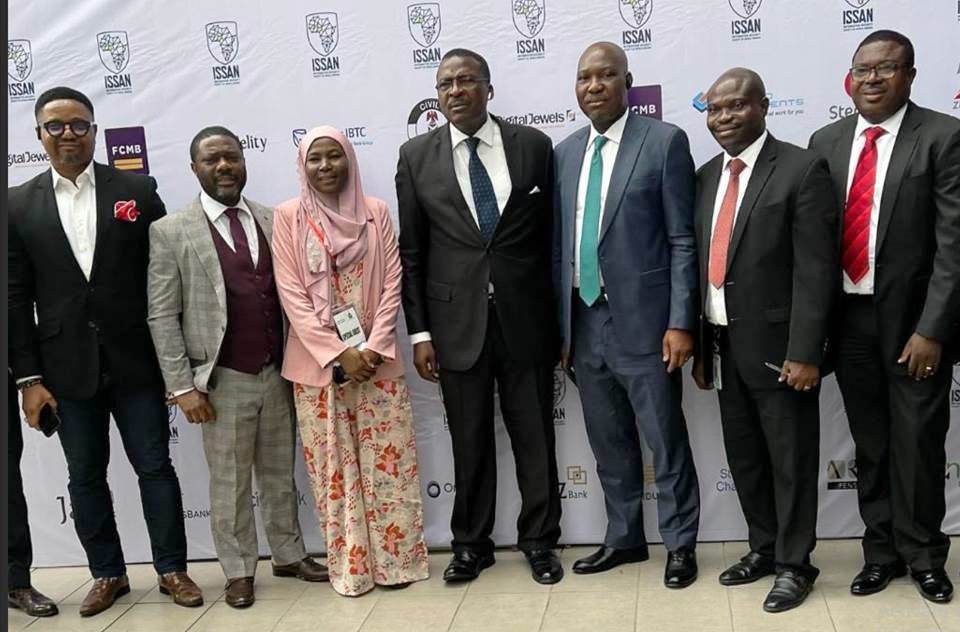 The Central Bank of Nigeria has assured information security stakeholders and the general public of its collaboration to check the rising cases of cyber-attacks within the Nigeria cyberspace.
Mr. Musa Jimoh, Director, Payments System Management Department of the CBN, in his keynote address at the annual Information Security Society of Africa – Nigeria (ISSAN) Cybersecurity Conference in Lagos, stated that the apex bank was firmly committed to building a sustainable payments ecosystem in the country.
He commended ISSAN for organizing the event, stressing that CBN will continue to collaborate with organisations that are committed to addressing the rising activities of cyber-attacks.
Also speaking, President of FinTech Association of Nigeria (FinTechNGR), Ade Bajomo said to adequately address the rising rate of cyber-attacks, organizations should embrace collaboration and information sharing on cyber breaches.
According to him, keeping silence on the part of organizations that had been attacked would not help others, stressing that full disclosure, synergy and information sharing on reported cyber-attacks and how it was managed would guide other organizations to put preventive and counter measures in place.
He called on organizations to constantly upgrade their technology to counter cyber-attacks, urging them to have data backup.
Dr. Adewale Peter Obadare, the Co-founder/Chief Visionary Officer of Digital Encode, while expressing his views at the panel session, made case for collaboration amongst stakeholders, noting the need to strike the balance between the investments in people, technology, and processes to fight cyber-attack and fraud.
He further stated the need to build cybersecurity intelligence quotient, which will comprise of Augmented Intelligence to check what is happening on the system real time, Anticipatory Intelligence to analyse what could happen, and Assistive Intelligence to determine what needs to be done.
He recommended that digitization, digitalization and digital transformation should be addressed.
Earlier in his welcome address, Dr. David Isiavwe ISSAN President, said the conference was devoted to further expose the new threats and trends in the cyber security space and also offer practical steps on what businesses and individuals need to know and do to check the rising tide of the activities of cyber-criminals.
He observed that cyber attackers are getting more sophisticated globally, which is an aftermath of Covid 19 pandemic, stressing that greater awareness must be created to minimize attacks on businesses that may result in losses by various organizations.
Further, Dr. Isiavwe who is also General Manager at Ecobank made case for customer awareness as well as collaboration by all stakeholders.
Other speakers at the conference include Managing Director/Chief Executive Officer, Digital Jewels Limited, Mrs Adedoyin Odunfa; Founder & CEO, Mint FT Innovative, Mr. Similolu Akinnusi; Chief Information Security Officer, First Bank of Nigeria, Mr. Harrison Nnaji and Managing Partner, Technology Advisors LLP, Basil Udotai, Esq; Others are Group Head, Customer Fulfillment Center, UBA, Mr. Prince Ayewoh; Chief Executive, Stanbic IBTC Financial Services Limited, Mr. Stanley Jacob; Sales Director (Africa), OneSpan Europe, Mr. Nicholas Poire and Field CTO, OneSpan Europe, Mr. Dan Mcloughin.
ISSAN is a not-for-profit organization dedicated to the protection of Nigeria's cyberspace specifically and the entire cyberspace in Africa, generally.
We're Committed to Transparency, Binance Tells Users
The crypto space is a rapidly evolving one and now more than ever, the crypto community demands more transparency from crypto exchanges.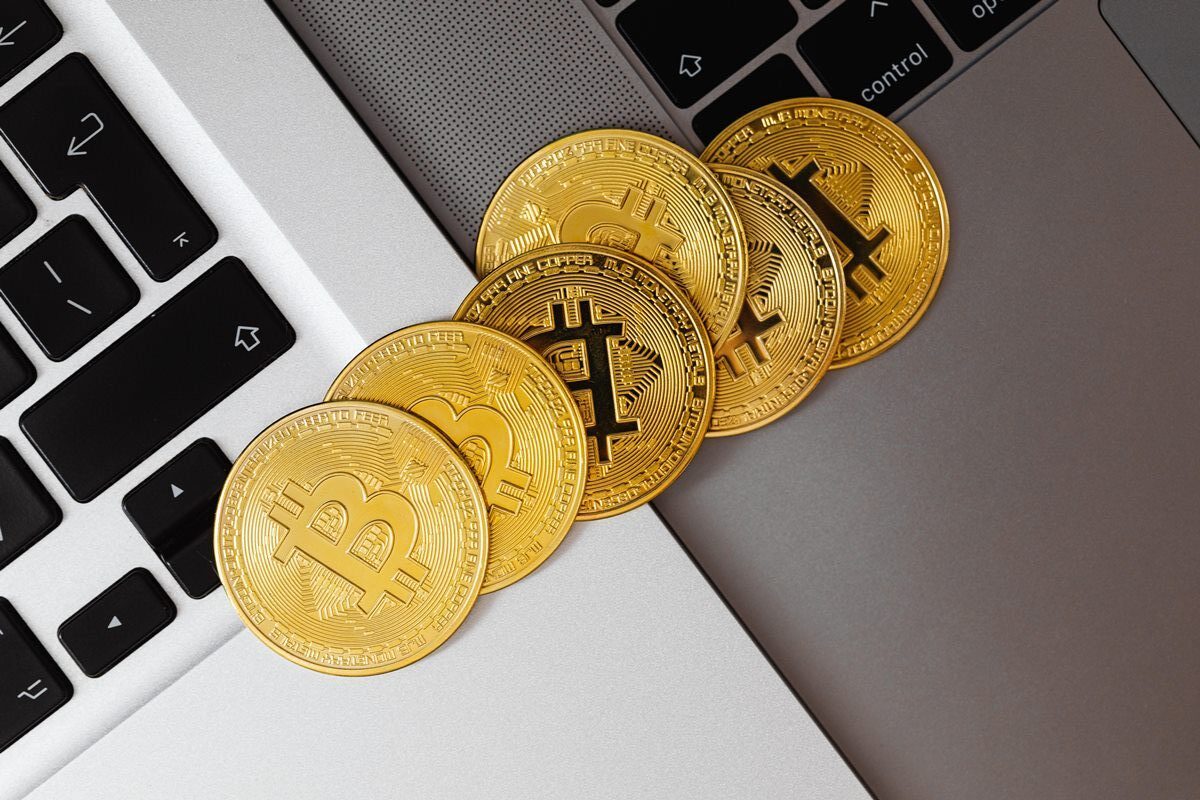 Crypto exchanges have become the heart of the crypto ecosystem, they have succeeded in creating a network where millions of people can participate and reap the perks of financial inclusion.
Although, in light of recent happenings, there has been an increased sense of urgency for crypto market regulatory initiatives – some of which are already underway and are likely to be accelerated following the collapse of the crypto exchange, FTX.
The priority of these regulatory initiatives will likely focus on the custody and protection of customers' digital assets, transparency, and the reporting of reserves, assets, and liabilities.
This is why in a time of uncertainty and doubt, Binance – the world's leading blockchain and cryptocurrency provider has recently taken active steps of its own to restore users' confidence in the ecosystem.
Below are some of the initiatives they have introduced to the community:
Topping Up SAFU to $1B: The Secure Asset Fund for Users (SAFU), established in 2018 is an emergency insurance fund that was set up to protect Binance users in extreme situations of loss and theft of their digital assets. Due to the recent market conditions, the fund originally valued at $1B fluctuated down to $735m earlier in the year; it has however been topped up to $1B. This insurance fund comprises BNB, BUSD, and BTC and the funds are raised by allocating 10% of all trading fees accumulated on its platform in the case of emergency scenarios, giving Binance the ability to stay ahead of situations where users' assets have been compromised.
Establishing the Industry Recovery Initiative (IRI): In a recent post, Binance explained that the initiative was set up with the aim of rebuilding the industry and protecting users. It also stated that it will devote $1 billion in initial commitments to the recovery fund which may be increased to $2 billion "if the need arises." Binance stated that IRI is not an investment fund, but terms it a "co-investment opportunity for organizations eager to support the future of Web3." In addition, other investment firms including Jump Crypto, Polygon Ventures, Aptos Labs, Animoca Brands, GSR, Kronos, and Brooker Group have enrolled and committed an initial aggregate of $50 million between them to participate in the initiative and Binance has already received 150 applications from companies seeking support.
Publishing its Proof of Reserves System (PoR): On Friday, 25th November, following the disclosure of its hot and cold wallet, Binance published its bitcoin pro0f-of-reserves (POR) system, utilizing the Merkle Tree approach – which gives users the ability to verify specific contents that were included within a particular set of "sealed" data. Users can verify their BTC asset balances and transactions held on the crypto exchange's platform. Additionally, Binance has also highlighted its future plans for the POR list which include:

Launch the next batch of PoR, including additional assets in the next two weeks,

Involve third-party auditors to audit the PoR results.

Implement ZK-SNARKs for POR, improving privacy and robustness, and proving the total net balance (USD) of each user is non-negative. K-SNARKs are powerful tools that provide privacy and simplicity benefits to proof of reserves and liabilities. This is because Binance offers Margin and Loans services in certain countries, so audit results will show the Net Balance, Equity, and Debt of each user.
The crypto space is a rapidly evolving one and now more than ever, the crypto community demands more transparency from crypto exchanges. Collaborations such as the Industry Recovery Initiative need to be an integral part of all crypto exchange efforts for the ecosystem to have any chance of survival.
Blockchain Technology Will Redefine Company of the Future, Says CTO of Digital Encode
Dr. Akindeinde also received "AfriTECH Blockchain Technology Mastery Personality Award 2022".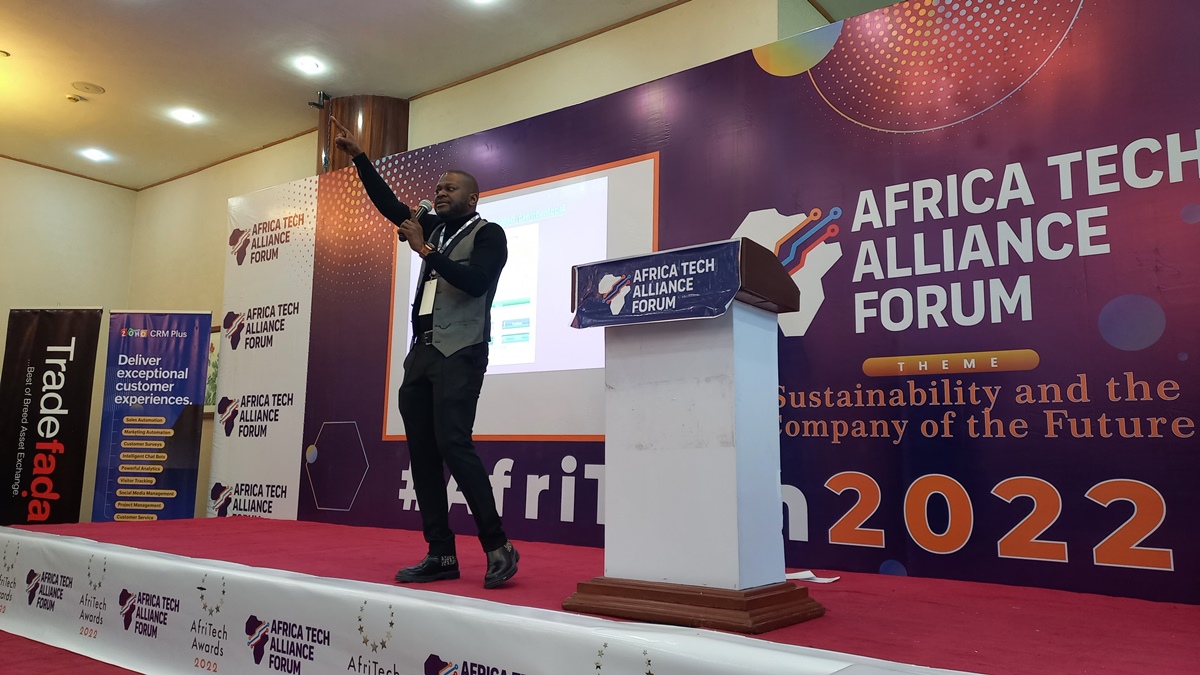 Dr. Oluseyi Akindehinde, the Co-founder and Chief Technical Officer (CTO) of Digital Encode Limited, has identified blockchain technology and the mobile phone as going to be fundamental to the company of the future.
Making a presentation at the just concluded Africa Tech Alliance Forum, otherwise known as AfriTECH 2.0, held in Lagos, recently, Akindehinde said that with the coming of the 5G technology, it is expected that the company of the future has to provide services along those lines.
The cybersecurity expert however, argued that it is doubtful that humans will completely live their lives using such tools as the mobile phone and the internet without any other thing explaining why he titled the presentation "Web 3.0, Blockchain and a decentralized digital identity."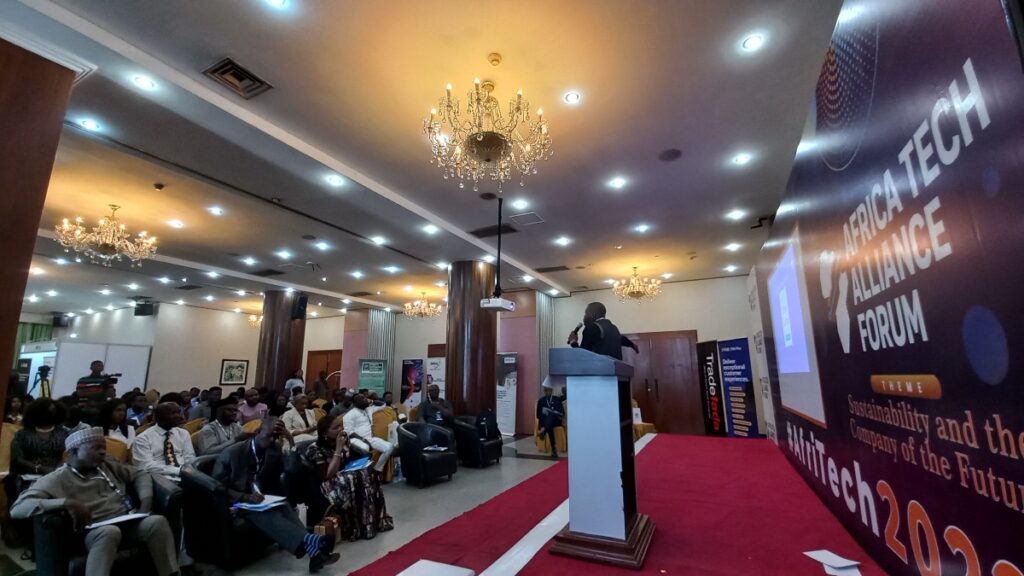 According to Akindehinde, "Blockchain is actually three things. Blockchain is a protocol, like when you have an email, for instance. Email has an organized protocol; it is called SMTP. Blockchain is also a protocol.
"Number two, why do you have a protocol? It presupposes that there is a network; there are servers that host the email. The last thing about blockchain is that it is software. That means you have the SMTP, the servers, and the software.
"When we talk about blockchain in this part of the world, it is usually an anonymous cryptocurrency. Cryptocurrency is just the work of four quadrants which are fungible, non-fungible, transferable, and non-transferable.
"Cryptocurrency is fungible and transferable. When we talk about it being fungible, if I bring out a thousand naira note for instance, you can bring yours, and we exchange it; it doesn't matter. The problem with a physical asset like that is that we can only make that transaction when we are in the same space," he further disclosed.
While explaining the difference between electronic transaction and digital transaction, Akindehinde stated that what people often do online is electronic because there is somebody in the middle granting access.
"When you log onto your bank mobile app and you make a transaction from bank A to bank B, what you are doing is transferring messages; it's like email. When you take your ATM card to an ATM, what you are doing is that you are delegating control of that transfer to that man in the middle which is your bank.
"This brings out two things: The concept of ownership and the concept of control. So, when you are doing that electronic transaction, you do not own that transaction, you are only in control of it. If the network goes down, you can no longer do that transaction.
"Your university degree for instance, is an asset to you, it's unique to you; it's non-transferrable. Unlike money you can exchange with another person, you cannot exchange your certificate with another person.
"Why can't we, therefore, have a digital driver's license or a digital passport, or a digital identity management system? Why are we still carrying plastics? That is why there is the need to power a digital economy through decentralized identities.
"We all have BVNs and NINs, why can't I be authenticated with my NIN for instance, and I sign in and go? When you are online and you go and authenticate to your bank, by putting your username and password, your bank is not authenticating to you," he said.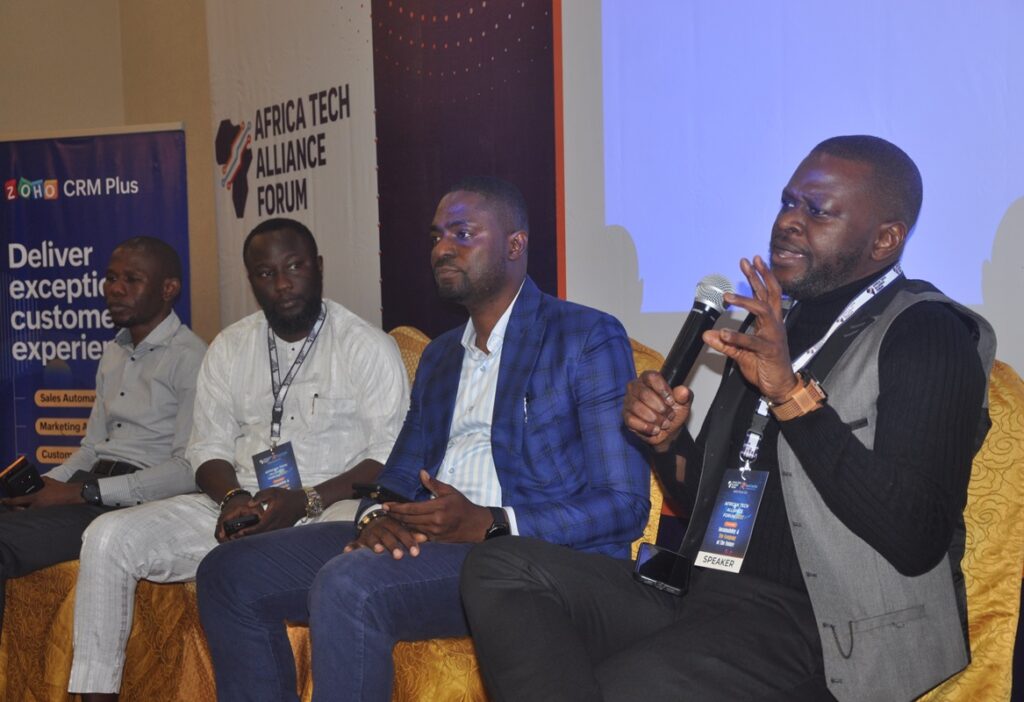 On the difference between Web 2 and Web 3, the Digital Encode CTO said that "Web 2 simply means that something is entirely online. I can't use what is online in the physical world. For instance, if you have Gmail, Google Authentication or Microsoft, you can only use it on Google. The authentication resides on the server of the bank. That is the entire concept of Web 2.
"Web 3.0 on the other hand simply means that instead of having all the things stored on a centralized internet, you now have the data in your control; you are the owner, and you are in control of it. And that is why we have what is called a self-solving identity system."
Dr. Akindeinde also received "AfriTECH Blockchain Technology Mastery Personality Award 2022".
The newly unveiled Naira Notes have been met with so much disappointment & dissatisfaction from Citizens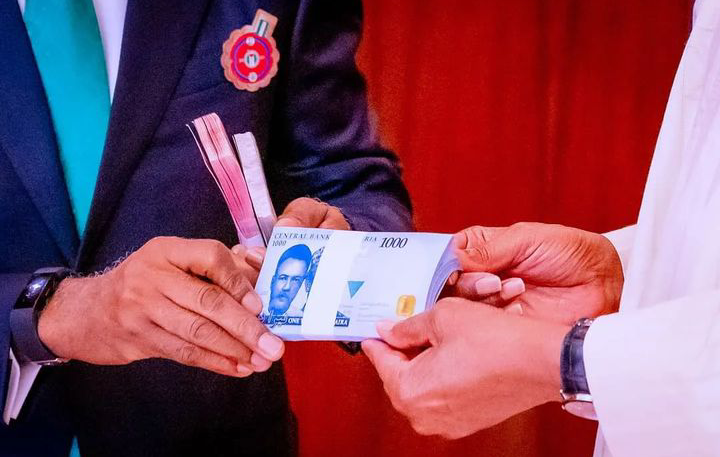 Just like the Central Bank of Nigeria disclosed the remaking of the naira notes some months back, Citizens have been anxiously waiting to see the new designs that will surface.
The Central Bank of Nigeria stated that one of the reasons they were taking that step, Was to catch citizens who were hoarding stash of cash illegally. So bank deposits were monitored during the process as the new redesigned currencies were to be in circulation from January 2023.
However, though their plans were working quite well and the new naira notes has just been Unveiled by President Mohammadu Buhari, The new currencies which comprised of 200, 500 and 1000 naira notes was short of expectation as a lot of citizens were not happy about what they saw.
Instead of new designs, The currencies were just given new colours which looked immature based on many citizen's judgement.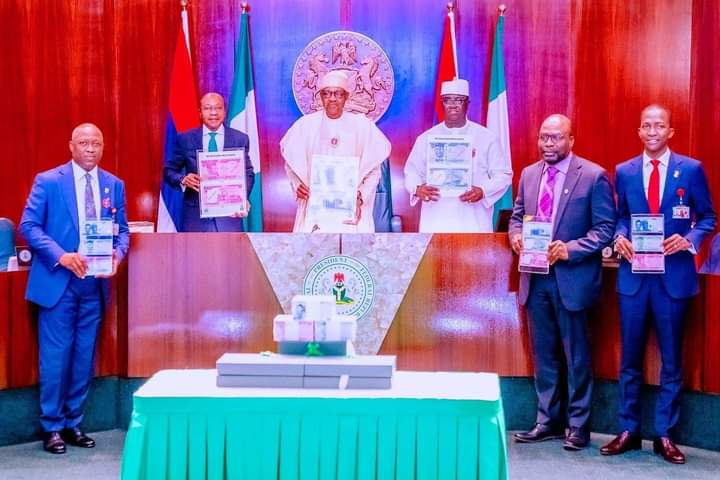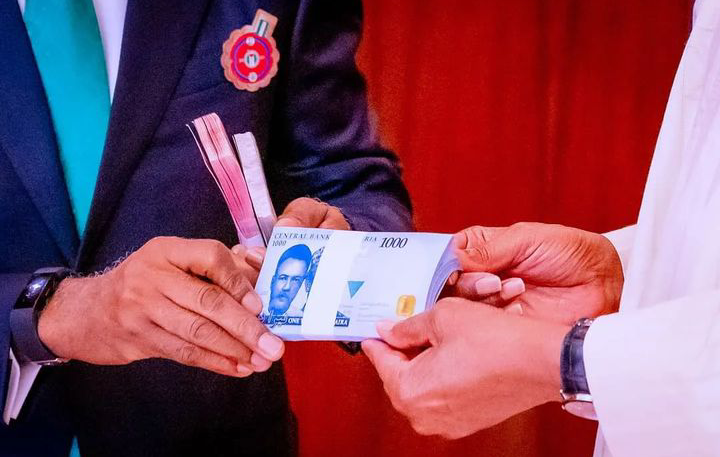 Still faced with the disappointment, A Citizen took it upon himself to Challenge the Central Bank of Nigeria on what a redesigned currency should look like. He made a design of 500 naira note using Photoshop, People couldn't help but gush over his beautiful design.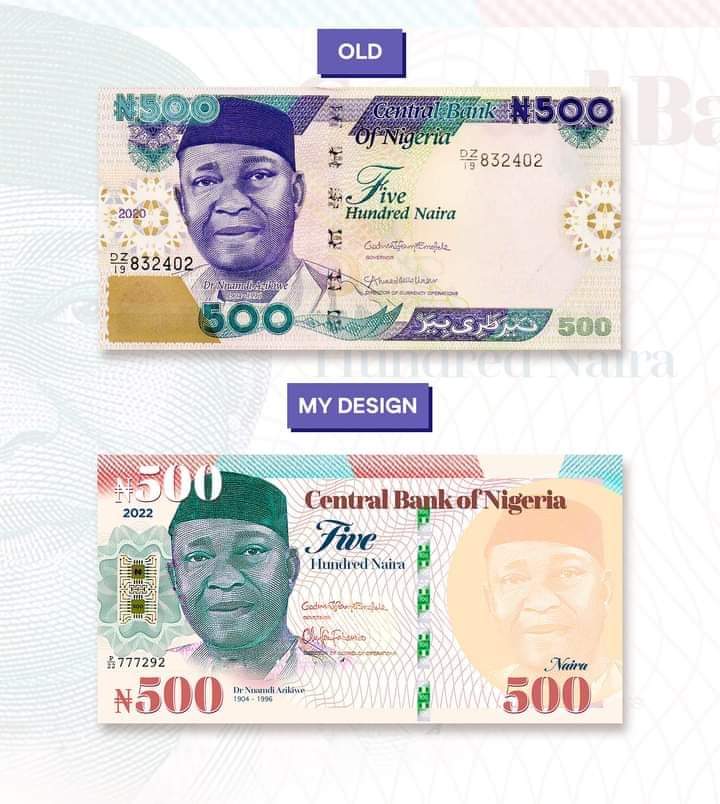 Many Citizens say they still prefer the Old currencies to the new.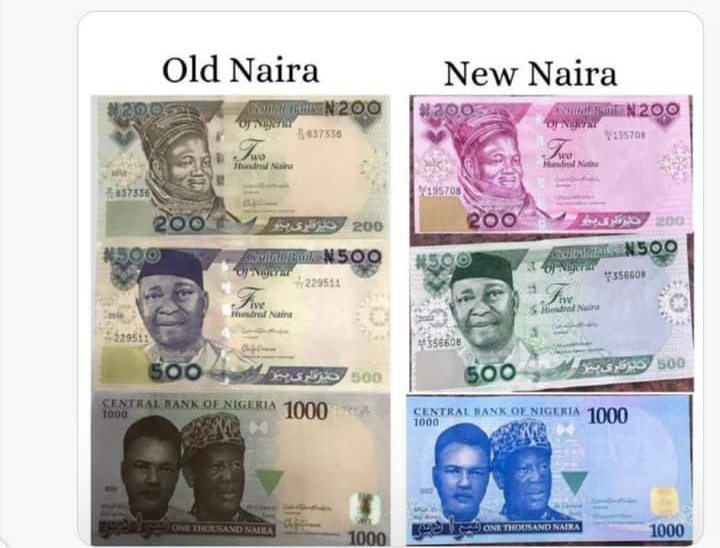 READ ALSO: No Administration Has Done What I've Done For Nigerian Businesses – Buhari