ISSAN Confab: CBN to Collaborate with Stakeholders to Check Rising Cyber Attacks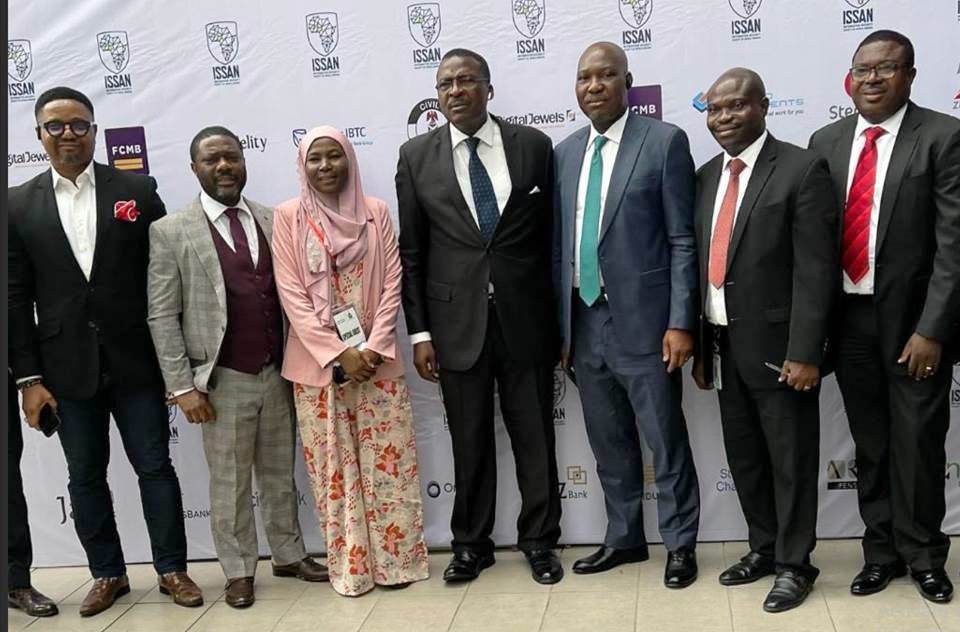 The Central Bank of Nigeria has assured information security stakeholders and the general public of its collaboration to check the rising cases of cyber-attacks within the Nigeria cyberspace.
Mr. Musa Jimoh, Director, Payments System Management Department of the CBN, in his keynote address at the annual Information Security Society of Africa – Nigeria (ISSAN) Cybersecurity Conference in Lagos, stated that the apex bank was firmly committed to building a sustainable payments ecosystem in the country.
He commended ISSAN for organizing the event, stressing that CBN will continue to collaborate with organisations that are committed to addressing the rising activities of cyber-attacks.
Also speaking, President of FinTech Association of Nigeria (FinTechNGR), Ade Bajomo said to adequately address the rising rate of cyber-attacks, organizations should embrace collaboration and information sharing on cyber breaches.
According to him, keeping silence on the part of organizations that had been attacked would not help others, stressing that full disclosure, synergy and information sharing on reported cyber-attacks and how it was managed would guide other organizations to put preventive and counter measures in place.
He called on organizations to constantly upgrade their technology to counter cyber-attacks, urging them to have data backup.
Dr. Adewale Peter Obadare, the Co-founder/Chief Visionary Officer of Digital Encode, while expressing his views at the panel session, made case for collaboration amongst stakeholders, noting the need to strike the balance between the investments in people, technology, and processes to fight cyber-attack and fraud.
He further stated the need to build cybersecurity intelligence quotient, which will comprise of Augmented Intelligence to check what is happening on the system real time, Anticipatory Intelligence to analyse what could happen, and Assistive Intelligence to determine what needs to be done.
He recommended that digitization, digitalization and digital transformation should be addressed.
Earlier in his welcome address, Dr. David Isiavwe ISSAN President, said the conference was devoted to further expose the new threats and trends in the cyber security space and also offer practical steps on what businesses and individuals need to know and do to check the rising tide of the activities of cyber-criminals.
He observed that cyber attackers are getting more sophisticated globally, which is an aftermath of Covid 19 pandemic, stressing that greater awareness must be created to minimize attacks on businesses that may result in losses by various organizations.
Further, Dr. Isiavwe who is also General Manager at Ecobank made case for customer awareness as well as collaboration by all stakeholders.
Other speakers at the conference include Managing Director/Chief Executive Officer, Digital Jewels Limited, Mrs Adedoyin Odunfa; Founder & CEO, Mint FT Innovative, Mr. Similolu Akinnusi; Chief Information Security Officer, First Bank of Nigeria, Mr. Harrison Nnaji and Managing Partner, Technology Advisors LLP, Basil Udotai, Esq; Others are Group Head, Customer Fulfillment Center, UBA, Mr. Prince Ayewoh; Chief Executive, Stanbic IBTC Financial Services Limited, Mr. Stanley Jacob; Sales Director (Africa), OneSpan Europe, Mr. Nicholas Poire and Field CTO, OneSpan Europe, Mr. Dan Mcloughin.
ISSAN is a not-for-profit organization dedicated to the protection of Nigeria's cyberspace specifically and the entire cyberspace in Africa, generally.
CBN confirms Emefiele's Resignation As Cardoso Assumes Office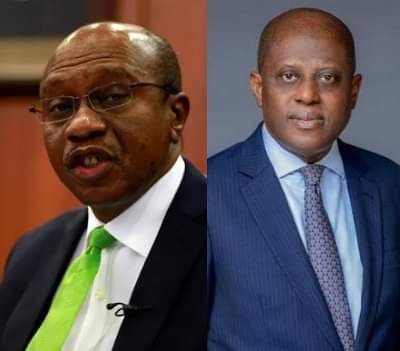 Olayemi Michael Cardoso who was recently nominated by President Bola Ahmed Tinubu, as the acting Governor of the Central Bank of Nigeria CBN on Friday, September 22, 2023, pending his confirmation by the Senate. A statement released by the apex bank says Cardoso's assumption follows the resignation of the immediate past governor of the bank, Godwin Emefiele,
The statement added that the Deputy-Governors-Designate of the bank have also assumed duty, in acting capacities, sequel to the formal resignation of Mr. Folashodun Shonubi, Mrs. Aishah Ahmad, Mr. Edward Lametek Adamu, and Dr. Kingsley Obiora as Deputy Governors of the CBN.
''Dr. Cardoso and his colleagues subscribed to the relevant oaths of office at a brief ceremony held at the Bank's Head Office in Abuja, on Friday, September 2023, and have since settled down to the task of administering monetary and financial sector policies of the FederalGovernment."
An Economic and Development Policy Advisor, Financial Sector Leader, former Chairman Citi Nigeria and Commissioner for Economic Planning and Budget in Lagos, Cardoso brings over three decades of managerial experience on board. He is an alumnus of Aston University, Birmingham, United Kingdom, where he studied managerial and administrative studies. He also holds a Master's degree in Public Administration from the Harvard Kennedy School, United States of America.
It will be recalled that Dr. Cardoso and his colleagues were appointed to their respective positions at the Bank on September 15, 2023, subject to their confirmation by the Senate.
CBN Suspended Governor, Godwin Emefiele Opts For Plea Bargain In Court Case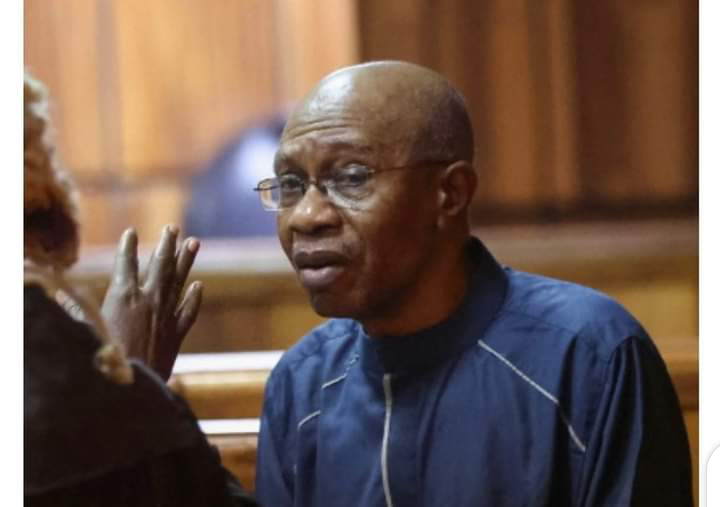 The suspended Governor of Central Bank of Nigeria (CBN), Godwin Emefiele, has reportedly opted for plea bargain.
The Nation reports that as part of the out-of-court settlement terms, Emefiele will forfeit any illicit funds and questionable assets traced to him. It is however not certain if any illicit fund has been linked to him.
The report adds that Emefiele will also step aside as the CBN governor to enable the government to appoint a substantive holder. It was also gathered that Emefiele and his relations will withdraw all matters in court.
On Wednesday, August 23, an Abuja Court struck out a suit filed by the embattled CBN governor challenging his detention. His siblings – George and Okanta – withdrew the two suits they filed against the Department of State Service (DSS) and the Attorney-General of the Federation (AGF).
Some highly-placed Nigerians were said to have interceded for Emefiele to make government accept the plea bargain offer. The turn of event on his trial was said to have both "legal and political tones to avoid anything which may have negative impacts on the economic agenda of the administration of President Bola Ahmed Tinubu."
Emefiele is standing trial for alleged violation of the procurement law to the tune of N6.9 billion.
A source was quoted as saying Emefiele was worried about the likely dragging of his trial for years, as and members his family weighed all options and settled for plea bargain. They added that the Federal Government's legal team and Emefiele's lawyers were perfecting the terms of settlement.
Exchange Rate For Naira And Dollar Sold For An Intra-Day High of N815/$1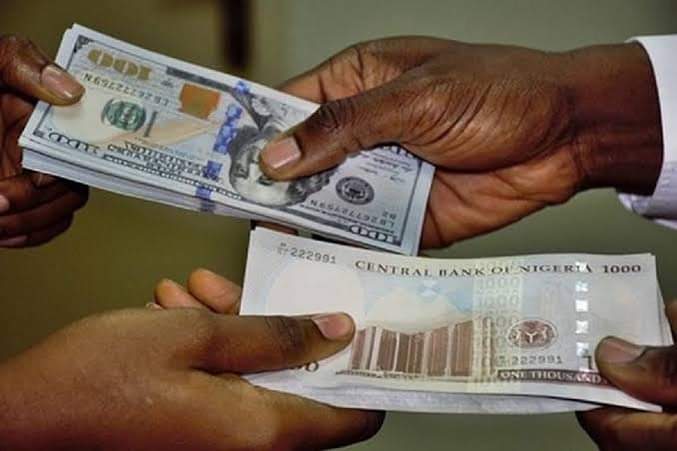 The exchange rate between the naira and dollar sold for an intra-day high of N815/$1 at the official Investor & Exporter Window on Wednesday, June 21, 2023.
The N815/$1 rate is the highest rate traded for the dollar on the official market since records tracking started in 2018. The exchange rate however closed at N763.17/$ at the close of business on Wednesday depreciating from N756.61/$1 recorded a day earlier.
Meanwhile, the disparity between the black market and the official exchange rate market closed again on Wednesday with the official rates closing at N763/$1.
The black market rate sold for between N760-N770/$1 according to Nairametrics. Recall that on Monday the official and parallel market rates closed at N770.38, a rare exchange rate parity.