Peter Obi and Atiku are Incompetent, None of them is qualified Except me – Bola Ahmed Tinubu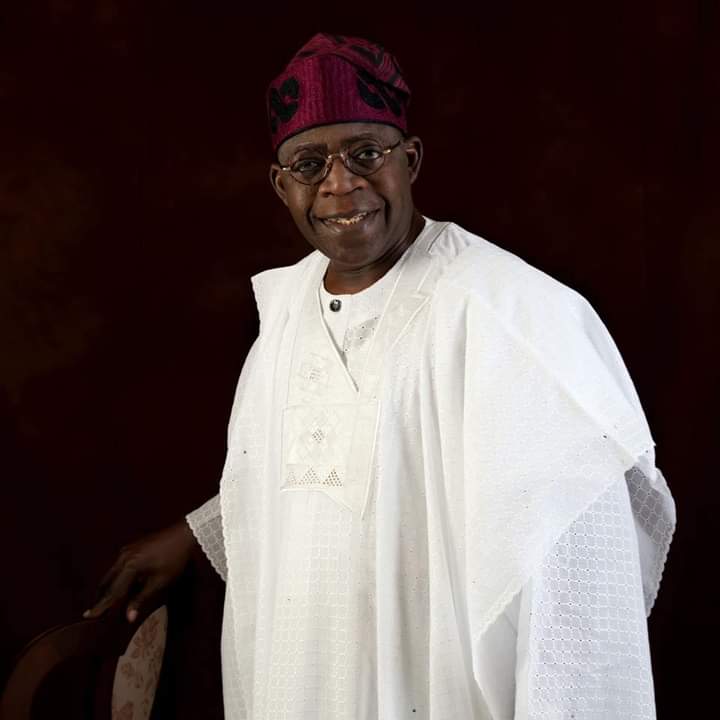 The All Progressive congress presidential candidate, Bola Ahmed Tinubu, has once again underated his rivals.
He said: "Peter Obi and Atiku Abubakar are not competent. They are not as competent as any other person out there. They've no track record, none of them is qualified except me."
Going further and declaring himself the frontrunner he said: "Things are going very well. I'm very confident that this election will be free and fair. I'm the frontrunner, and that's why I'm getting many arrows.
"My top priorities are security, and economic recovery to accelerate development to get Nigerians employed and get inflation down. You know, monetary policy needs to be changed. Subsidy needs to be decided upon and then, removed.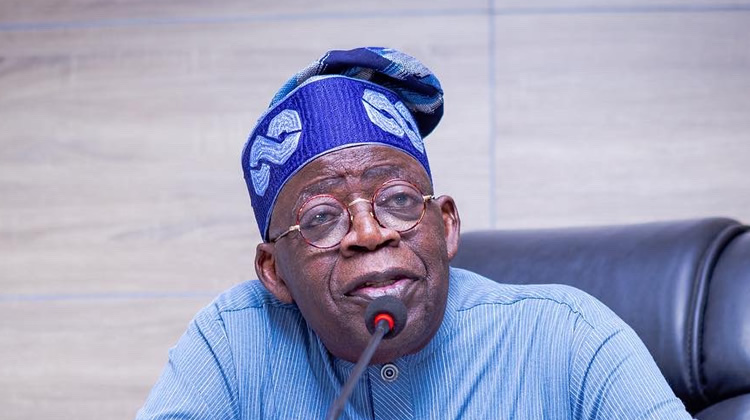 He went on ahead to speak on how he will pick up the reins and do more from where President Buhari will be leaving off.
"Insecurity in Nigeria is actually reduced, and I will defend him (Buhari) for that. Then, in 17 local and about four states, we had flags of foreign jihadists in Nigeria. That's no more; that's long gone."To start chaos is easy, to bring normalcy and redecorate is more difficult. Here we are, Buhari has degraded, but not completely eliminated ISWAP. We need mass recruitment of individuals in a volunteer army to really clean up.
He went on ahead to give his full assurance, "I'm different. I am Bola Ahmed Tinubu. I have governed Lagos. I built a modern state that could be a country on its own. I've led an administration that's so prudent, from N600million internally generated revenue to N5 billion a month."That's a record. Nobody else can brag about that. I've treated and tamed the Atlantic Ocean surge in Nigeria that would have perished so many people in Lagos.
The infrastructural renewal of Lagos is excellent. I have continuity in Lagos."Buhari has done his best, he's my leader in the party."
READ ALSO: Those inviting me for interviews and debates just want to make money from me – Bola Ahmed Tinubu
No Single Government would be able to solve all of Nigeria's Challenges – President Mohammadu Buhari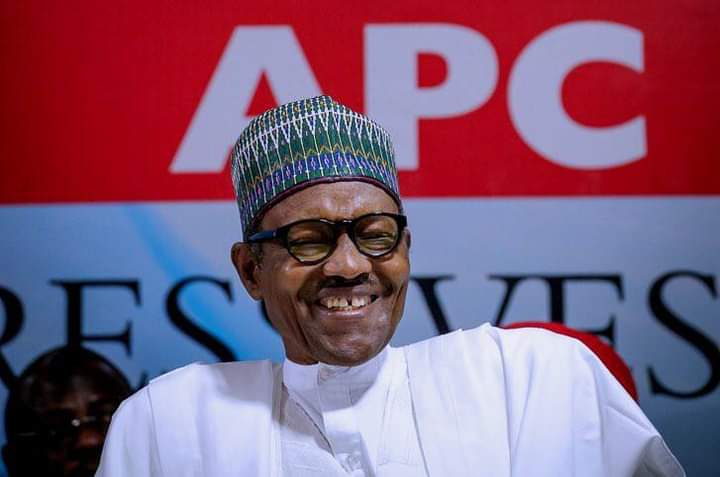 The Soon out going President of Nigeria, Muhammadu Buhari has said that no single administration can solve all of Nigeria's challenges. 
The President said this during a national dialogue on security, economy and administration of justice organized by the Nigerian Bar Association in Abuja, on Monday, January 30.
Highly Represented by the Secretary to the Government of the Federation, Boss Mustapha, at the event said; 
" I would say no one government in this country would be able to solve the problems of Nigeria. But as we build on the precedent set by successive governments, not discarding completely what has been put in place, we would in the course of our desire to build a Nigeria of our dreams, be able to pick one or two things, on which we can concentrate and move.
"As a government, the outcome of this dialogue can be transmitted to us so that whatever resolutions are reached, that would become part of the documents that would prepare as we transit and hand over to an incoming government."
READ ALSO: Obasanjo's Appeal to all Nigerians as he Endorses Peter Obi as the best Presidential candidate for 2023
JUST IN: Ademola Adeleke sacked as Governor of Osun state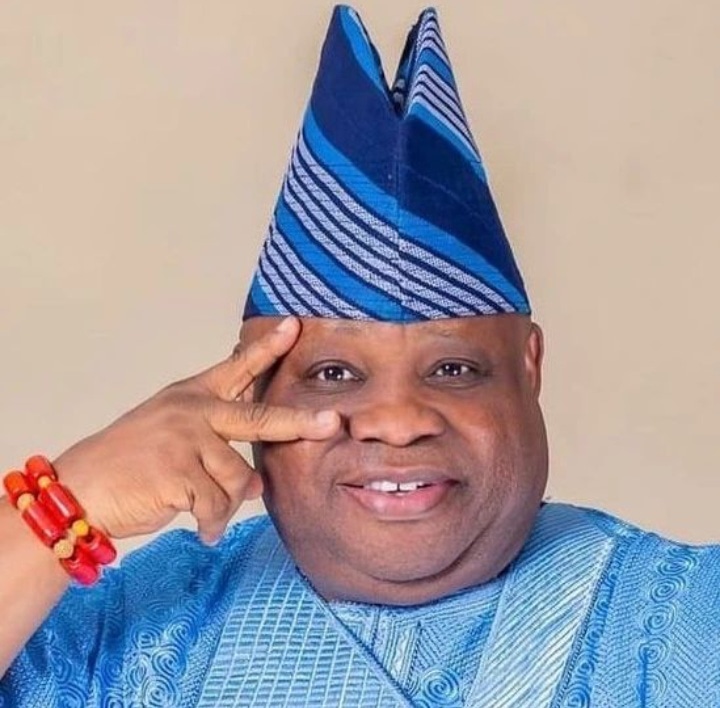 Senator Ademola Adeleke has been sacked as the Governor of Osun state by an Election Petition Tribunal chaired by Justice Tertse Kume.
The tribunal sacked Adeleke following claims of overvoting in some polling units across the State.
In the majority judgement issued by two against one, the Independent National Electoral Commission (INEC) has ordered the certificate of Return that was issued to Adeleke, Be withdrawn and issued to Adegboyega Oyetola.
READ ALSO: PDP Chairman slumps and die during a Town Hall meeting in Enugu State
Director of Defence Media Operation, Major General Musa Danmadami Says no threat will stop Elections in the South East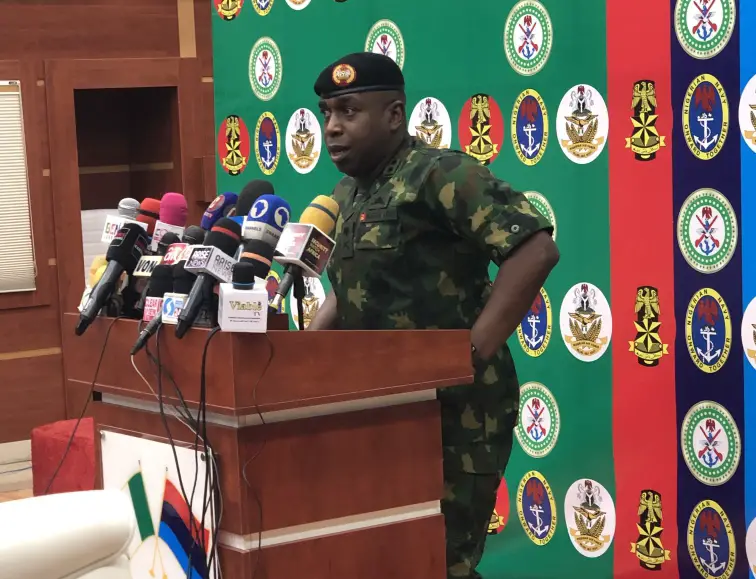 The Military authorities has given a firm assurance that nothing will stop Elections from holding in the south East, Despite the threats to stop it from holding.
The Director of Defence Media Operation, Major General Musa Danmadami, who gave the warning at the Defence Headquarters in Abuja while answering questions during a media briefing on the activities of troops attached to various operations across six geo-political zones in the country, stated that while no territory was under the grip of terrorists, bandits and other criminals, the criminal elements may be present in some local governments. 
General Danmadami said;  "Election will be held as scheduled in the South East.
No gunman or unknown gunmen or what is it called can stop the election. We have continued to carry out various operations and we will continue to carry it out.
"No territory is being held on to by the terrorists, bandits or other criminals. Yes, we have several pockets of them in some parts of the country, which is why operations are going daily.
"Of course, they may be disturbing some local government areas, but to say they have a territory they hold on to, no!
"Like I told you, we've been carrying out a lot of operations to make sure that their enclaves are destroyed and eliminated.
The Chief of Defence Staff had said repeatedly that the armed forces would remain apolitical.
"The police are the leading agency as far as election matters are concerned, they have the mandate, while other security agencies would support them to achieve this.
"I can tell you that any unwanted act during elections would be dealt with decisively."
READ ALSO: Borno State declared Safe for upcoming Elections as Zulum Babagana encourages Indigenes to get ready to come out to Vote