Digital Encode Cofounders Awarded BusinessDay Lifetime Achievement Award
Harvest of awards for Digital Encode at BusinessDay Leadership Award 2022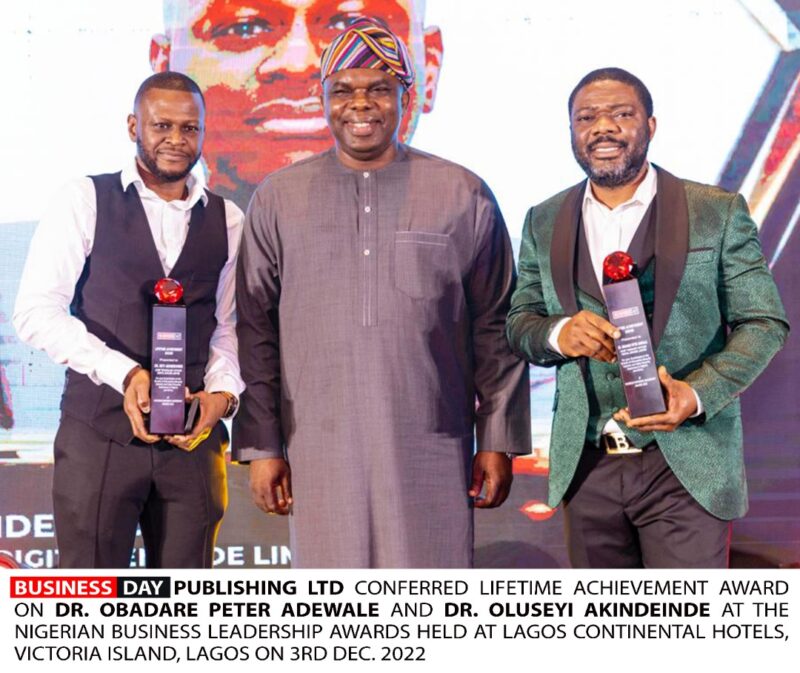 Digital Encode Limited's Co-founders – Dr. Adewale Peter Obadare and Dr. Oluseyi Akindeinde – have been honoured with Lifetime Achievement Award by BusinessDay Newspapers. 
At the Nigerian Business Leadership Awards, organized by BusinessDay Newspaper held in Lagos on December 03, 2022, the co-founders, with many laurels in the bag, received industry-wide accolades for their outstanding contribution to the growth of information security industry and Cybersecurity Awareness in Nigeria and Africa in general.
The company, Digital Encode Limited, was also awarded the Cybersecurity and Compliance Management Company of the Year.
Since its launch over 19 years ago, Digital Encode has been helping companies to save money and solve their technology problems.
To this end, the company has been recognized in the industry for its vendor independent perspective and expertise that lies in solving multifaceted, complex enterprise network security and audit problems.
Today, Digital Encode is notable for its effective and successful methodology for achieving compliance to ISO 27001 (IMS); ISO 20000 (ITIL), ISO 22301 (BCM), ISO 9001 (QMS) and several other international compliance standards such as COBIT and PCI DSS compliance.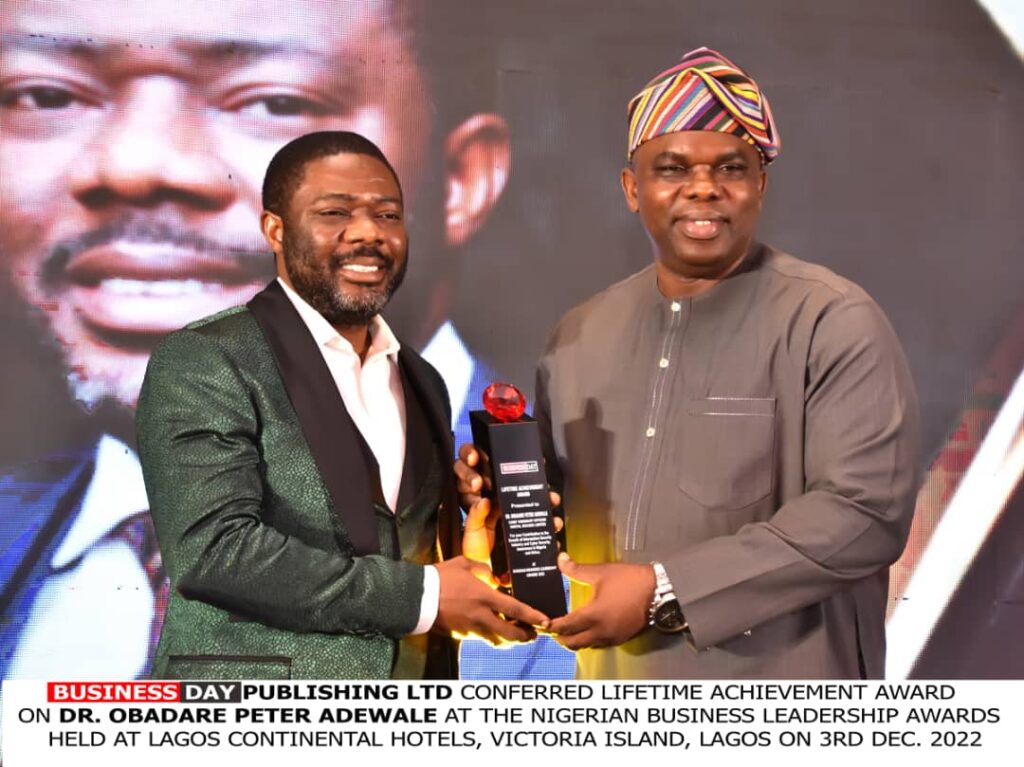 On their joint Lifetime Achievement Award, Dr. Obadare Peter Adewale is arguably the most "Credentialed" and Multi-Award winning Pan- African Cybersecurity & GRC Thought Leader, He is a Fellow British Computer Society (FBCS), Fellow Institute of Management Consultants (FIMC), Fellow Institute of Information Management (FIIM), Fellow Enterprise Security Risk Management (FESRM), Fellow Institute of Brand Management (FIBM), Chartered Information Technology Professional (CITP), The First PECB Certified Data Protection Officer (CDPO) in Nigeria, The First Ec-Council Licensed Penetration Tester (LPT) in Africa, First Ec-Council Certified Blockchain in Africa, and Second COBIT 5 Certified Assessor in Africa Payment Card Industry Data Security Standard Qualified Security Assessor (PCI DSS QSA).
He is a seasoned cybersecurity Expert and GRC Technopreneur with over 50 (Fifty) international professional certifications to his credit and was awarded Honorary Doctorate Degree in Cybersecurity from Trinity International University of Ambassadors Atlanta Georgia, United State of America.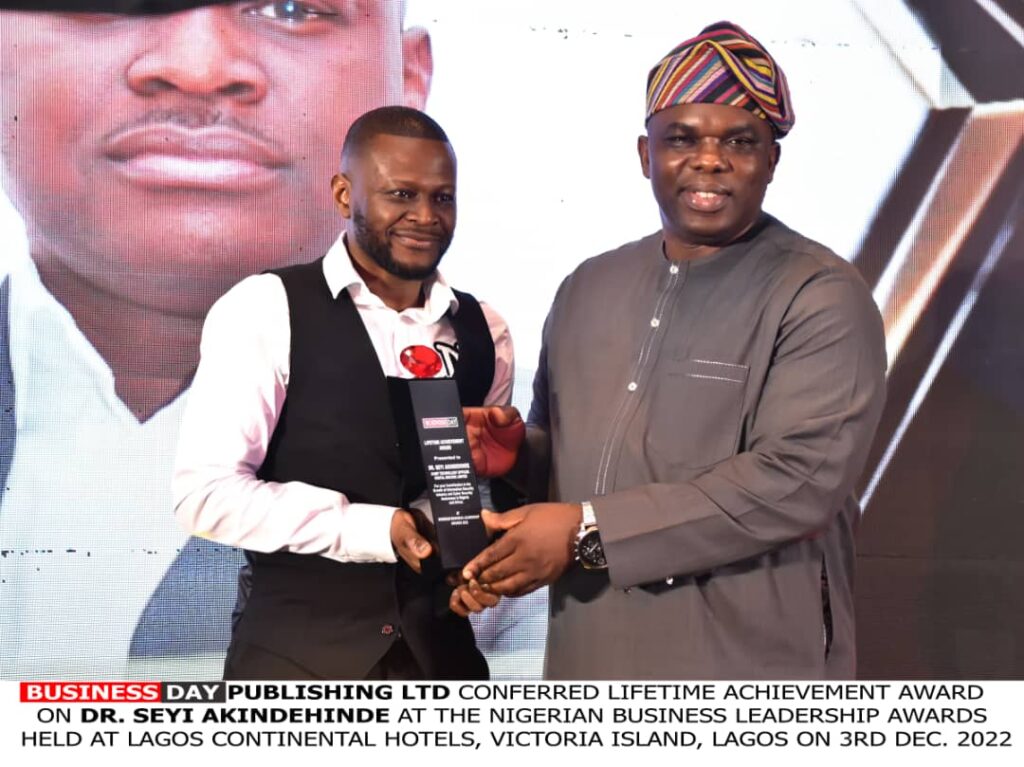 Also, Dr. Oluseyi Akindeinde has 20 years working experience in the IT and Information Security arena, but has spent the better part of the last few years exploring the security issues faced by Electronic Fund Transfer (EFT) and the Financial Transaction Systems (FTS).
He has mostly presented the outcome of his research works at several conferences; including the Information Security Society of Africa Nigeria (ISSAN), the E-Payment Forum, the Electronic Payment Providers Association, the Forum of the Committee of Chief Inspectors of Banks in Nigeria (CCIBN), Chartered Institute of Bankers of Nigeria (CIBN), the apex bank – Central Bank of Nigeria (CBN), as well as the senior management of 17 top financial institutions in Nigeria.
The organisers described Digital Encode as a 'fruitful seed' that has distinguished itself in the African cybersecurity space.
BusinessDay Newspaper management said that the awards are testaments to Dr. Obadare and Dr. Akindeinde's critical role in the Continent's cybersecurity space.
The organisers said that the co-founders are well-recognized subject matter experts with numerous successful engagements to their credit in Africa.
ChatGPT's Impacts will be Social, not Technical
By Chester Wisniewski, field CTO applied research Sophos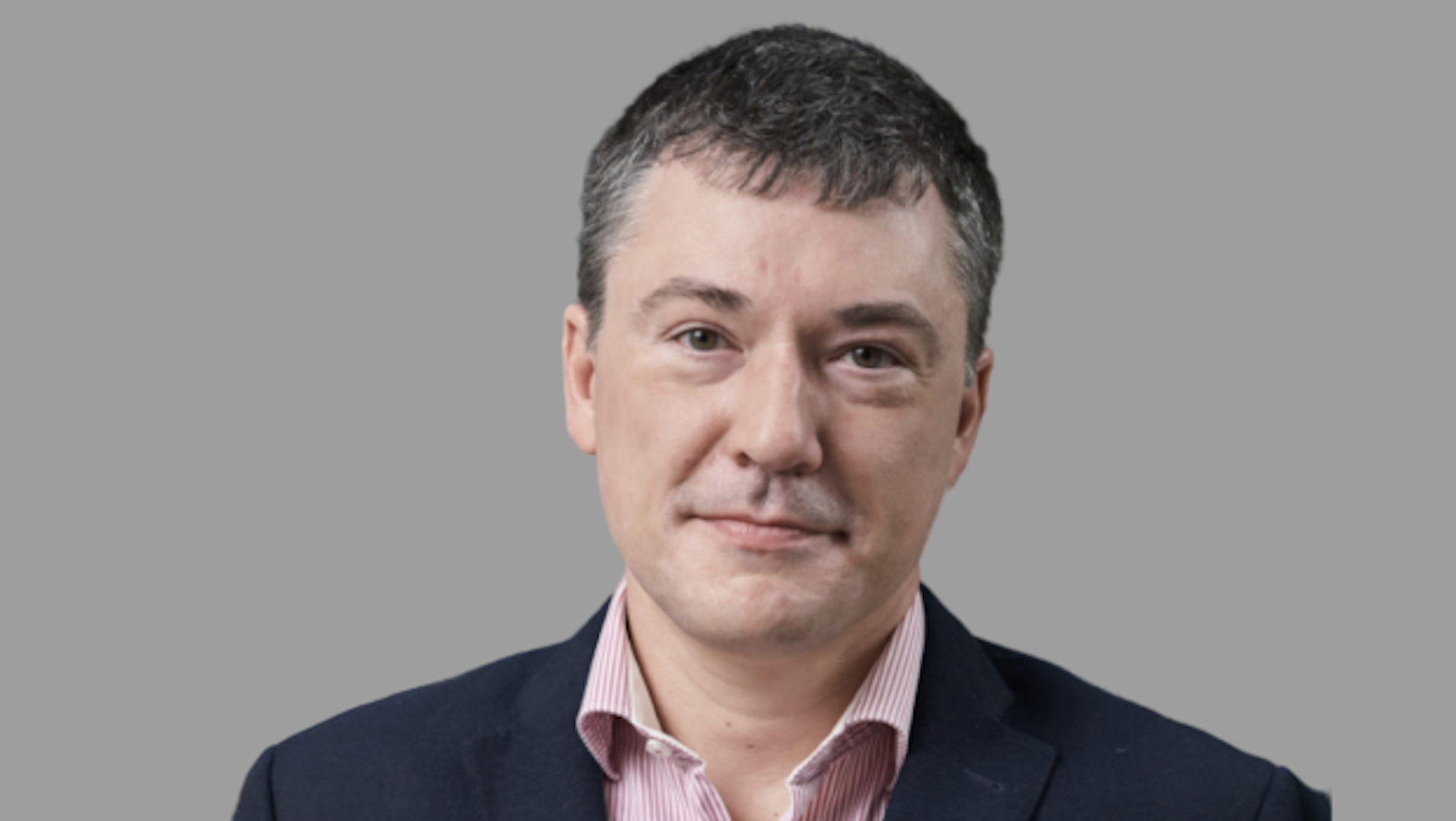 The technology world was on fire about the latest artificial intelligence demonstration by OpenAI in the waning months of 2022, ChatGPT.
It is truly a remarkable achievement, an artificial intelligence (AI) that you can have a conversation with and ask it to do everything from write essays to code computer programs.
As a computer security expert I immediately did what comes natural to people like me, I tried to hack it. Could I get it to do something bad, something malicious? Could this be abused by criminals or spies to enable new types of cybercrime?
The answer of course, like most tools, is yes. Someone with ill intent can abuse these miraculous scientific achievements into doing things that could likely cause harm. The surprising part however is that the danger lies in the social arena, not the technical one.
While ChatGPT can be tricked into writing malicious computer code, that isn't really all that scary. Computer code can be analyzed by computer security products in milliseconds and deemed to be malicious or safe with a high degree of certainty.
Technology can always counteract technology. The problems surface when what we are trying to detect isn't computer code, but rather words and meaning that will be interpreted by humans, not machines.
There are two factors that make this dangerous. The first is that up until now it was not practical to have a computer create tempting lures for victims to be tricked into interacting with. The technology is now not only available, but so easily accessible as to be cheap or even free. The second is that the primary way users keep themselves safe today is by noticing mistakes made by attackers in their grammar and spelling to detect that an email or communication may be from an intruder.
If we take away the last remaining sign that a malicious email or chat message was crafted carelessly by someone without a strong command of the language, how will we defend ourselves?
Here is an example of an existing spam lure. It is relatively unsophisticated and has few words of explanation. I asked ChatGPT to write a more informative letter of the same type and you can see its output in the second example.

Now I didn't format this to add an appropriate mail services logo or make the button as pretty in my example, but it is trivial to add these small improvements compared with mastering the English language. In fact, you could ask ChatGPT to generate the HTML code necessary to do so without any knowledge of email formatting or programming skills whatsoever.
In my eyes, this signals the end of most computer users' ability to discern real mail from fake. Today these tools only work well for English language text, but that is a simple training issue. The ability to write fluently in any language in the world (including computer programming languages) is now here. We must rethink our approaches to user education and implement technical measures to prevent these messages from ever making it into their inboxes.
The good news here is that computers are quite good at detecting and potentially blocking most of this content. Ultimately a spam campaign always has some sort of call to action, they may want you to phone them, reply, click a link or open an attachment. These are impossible to remove and can aid in detection. We can also train AI models to detect when text has been generated by ChatGPT and add a warning banner or perhaps block the message.
The problematic situations are when we fail to block them and they end up in someone's inbox. It's a reasonably small percentage, but it is not zero and therefore we must prepare a defence. Having defensive layers is essential and with humans having reduced ability to spot a scam it is even more important that users are connecting through firewalls and web protection that can detect and block threats.
User training will need to shift away from the "watch for spelling mistakes" type of messaging and more into risk-based approaches to verification of whom you're talking to. Being asked to do something financial, with a password, or with sensitive data? Pick up the phone and confirm before proceeding.
As machine intelligence continues to advance, the work of separating fact from fiction will continue to get more and more difficult. We will need to be sure we build systems that are flexible enough to combat these messages, but also educate our staff on their need to take additional steps when receiving sensitive requests over email.
Lagos Hosts Gathering of Nigeria's Top 50 Digital Economy Enablers 2023
By Sandra Ani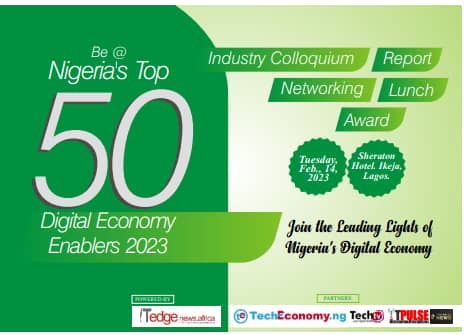 Lagos, Nigeria's commercial capital, is hosting the opening edition of Nigeria's Top 50 Digital Economy Enablers February 14, 2023 at the prestigious Sheraton Hotel & Towers. Nigeria's Digital Economy is evolving positively in spite of a diversity of challenges for organisations in the public and private sectors.
Inspired by the need to express both the challenges and the iconic actors that have emerged to drive Africa's fastest growing digital economy, the continent's major tech-biz publication, published since 2007, IT Edge News.Africa (www.itedgenews.africa) and its Partners will be focusing on Nigeria's Leading Lights referencing Nigeria's Top 50 Digital Economy Enablers at an Industry Colloquium &Award Ceremony this February just before as the country goes to the poll to elect new political leaders. The One Day Industry event is featuring a Nigeria's Top 50 Digital Economy Enablers Recognition Ceremony; an Industry Networking Lunch; Nigeria Digital Economy Special Report; and the forum on 'Nigeria's Digital Economy – Myth or Fact?'
According to the Project Team Lead, Dr. Sola Afolabi, The event is "a platform for industry Recognition, Industry Stock-Taking & Industry Insights with a view to provide a guide as to what direction Nigeria's entire spectrum of ICT ecosystem will take as the transition for a new government begins."
He adds: "This event is driven by collaboration of stakeholders within and outside the media to ensure a wide,and more inclusive selection of the sector's leading lights as well as to offer a broader understanding of the challenges and the inspirations that drive Africa's largest ICT market. Event partners include TechEconomy; ITPulse; TechandBiz.com; and TechTV (NTA).
Also, while the event is focusing on the leading lights within the rank of CEOs/Director Generals across corporate Nigeria, the Nigeria's Top 50 Digital Economy Enablers team recognises the great efforts by certain members of management in helping to drive the agenda of their organisations' at advancing Nigeria's digital economy agenda.
The event, therefore, will be specially recognizing the commitment of certain individuals in being not just their organizations' voices but also articulate purveyors of themes of progress around Nigeria's Digital Economy.
TestNigeria 1.0: Quality Software Will Give Nigeria's Digital Economy Competitive Advantage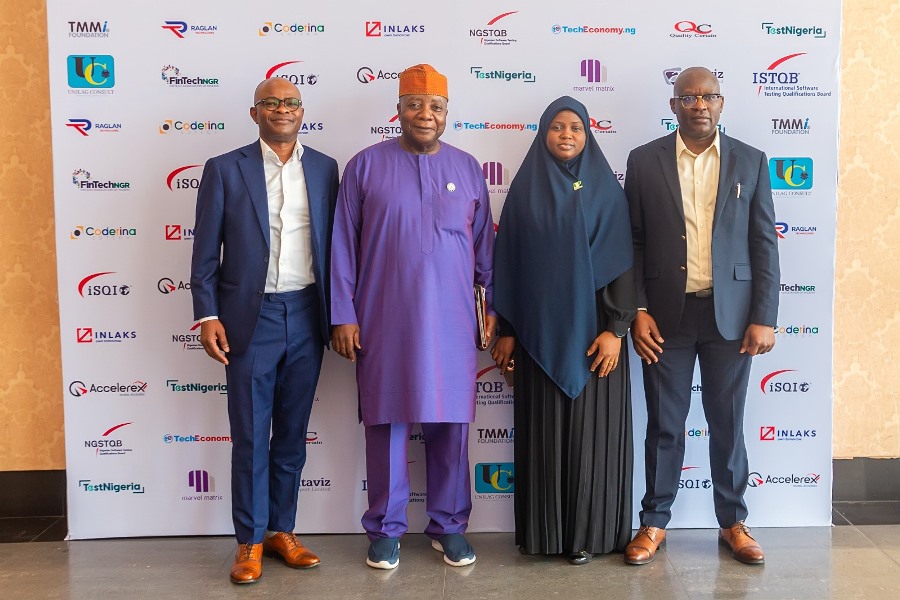 Effective software quality assurance in the Nigerian Digital Economy will greatly impact the digital economy's accelerated growth, says Professor Isa Ali Ibrahim (Pantami), Nigeria's Minister of Communications and Digital Economy.
He remarked in the lead address at the first-ever Software Testing Conference in Nigeria with the theme "Impact of Software Quality Assurance in the Nigerian Digital Economy", organized by Nigeria Software Testing Qualification Board (NGSTQB) on Wednesday, November 23, 2022, at Oriental Hotel, Victoria Island, Lagos, Lagos State.
Pantami acknowledged that the importance of software in global development cannot be overemphasized hence software powers the hardware, and most of the innovations in all sectors and spheres of life.
"If you look at the world's advancement in the internet economy, transportation, financial services, power, cyber security and many life endeavours; software is the secret to that success. I can categorically say that the world would not have achieved much if there was no invention of software.
"The article by Jeff Lawson in the Harvard Business Review argued that in the digital economy, your software is your competitive advantage.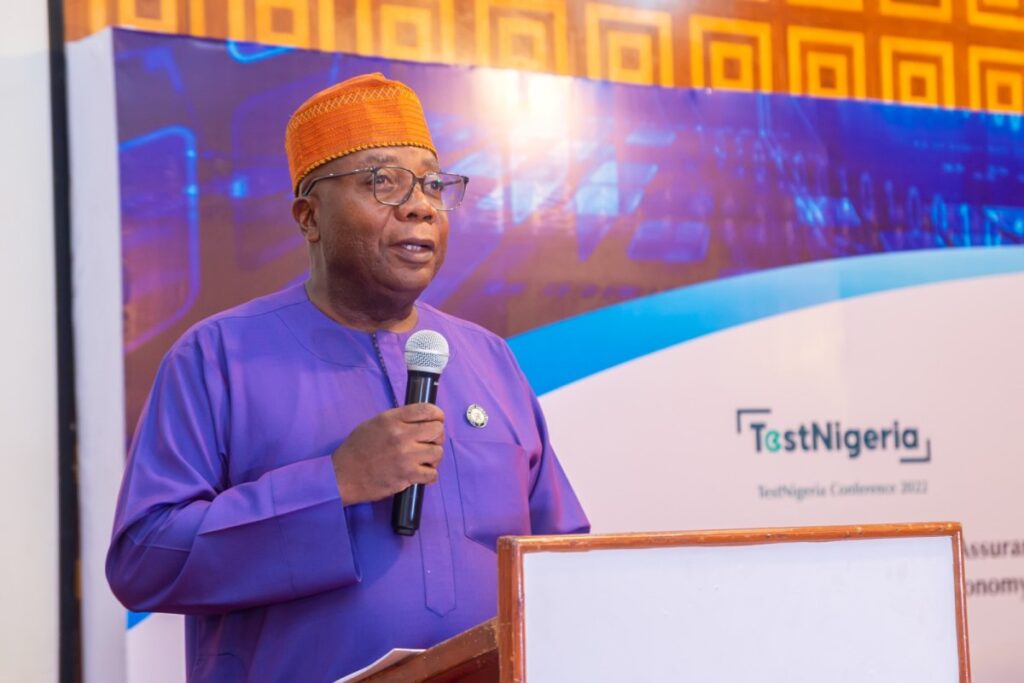 "He said 'many companies respond to digital competition by embracing methodologies like agile, building 'innovation centres,' acquiring startups, or outsourcing app development to consulting firms. But the true disruptors know that in the digital economy, whoever builds the best software wins. Companies that want to compete need to empower their developers and adopt a 'software mindset'".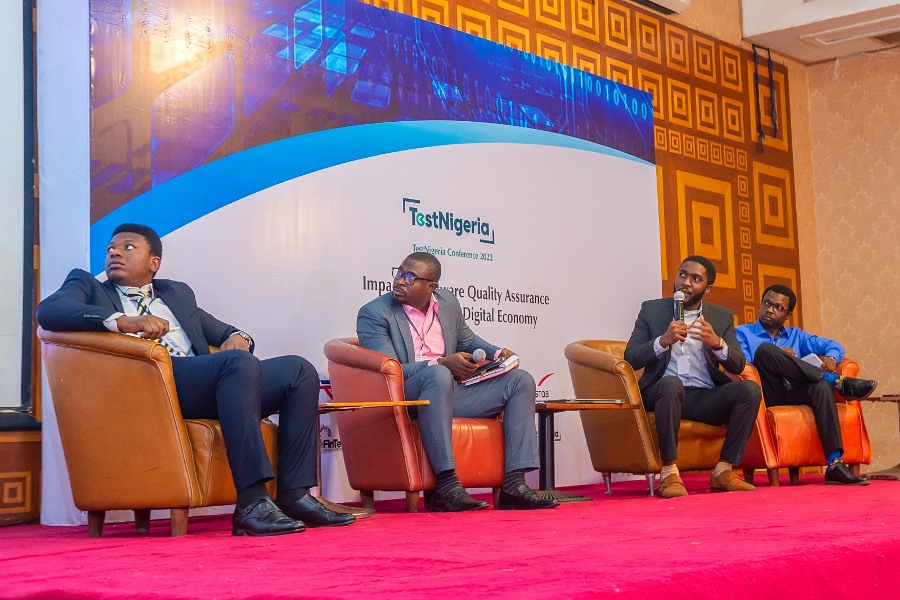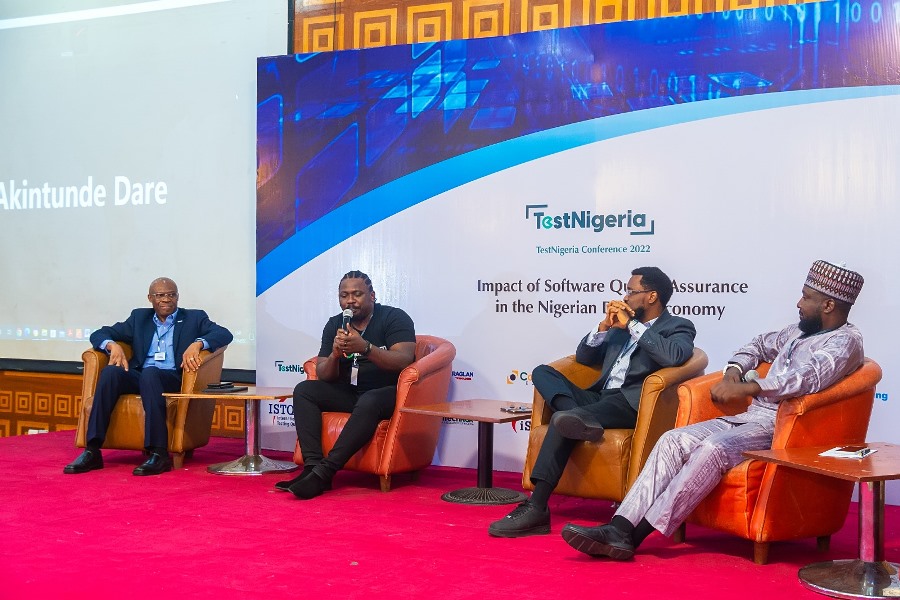 "This same argument applies to any country that wants to succeed in the digital economy era. We have seen the implication of this during the Covid-19 pandemic. The technology (especially ICT) industry which is powered by software benefited the most. The industry's growth skyrocketed".
The Minister who spoke through Dr Engr. (Mrs) Falilat Jimoh, Digital Architect Manager, NITDA, said, however, one of the greatest challenges the software industry is facing today is issues of quality.
He referred to a report by Synopsys Inc in the US which finds that many organisations allow software quality to lag behind other objectives, but that lack of attention comes at a steep price.
"In 2020, the cost of poor software quality in the US was approximately $2.08 trillion. That is why software quality assurance and testing is a big industry today. According to a comprehensive research report by Market Research Future (MRFR), 'Software Quality Assurance Market information by Solution, by Deployment, by Organization Size and Region has been forecast to reach USD 14.01 billion market size by 2027'".
"There is, therefore, a need to take full advantage of the opportunities the software industry is going to play in the digital economy growth while ensuring the challenges that could hinder software quality do not thwart the progress we have collectively in the digital economy sector".
Pantami, therefore, said that the theme of the first edition of the Software Testing Conference: 'Impact of Software Quality Assurance in the Nigerian Digital Economy' is apt as effective software quality assurance in the Nigerian Digital Economy will greatly impact the digital economy's accelerated growth.
"Web portals and apps are now part of our daily routine. This conference provides the platform to discuss and share our ideas on the use and need for Software Quality Assurance and its effect on the Nigerian Digital Economy.
"In the last two decades, there has been an upsurge in the use of Digital technologies all over the world. Nigerians are not left out in the uses of digital technologies in services provision, trade, socializing and communication with one another. Consequently, Nigeria has seen tremendous growth in digital services, ranging from eCommerce to Fintech Services. Therefore, the potential of the digital economy to create economic growth, employment and innovation cannot be underestimated.
"Bearing in mind the importance of a digital economy, His Excellency, President Muhammadu Buhari, GCFR, approved our request to redesignate the Federal Ministry of Communications as the Federal Ministry of Communications and Digital Economy on the 17th of October, 2019. The change was officially endorsed at the Federal Executive Council on the 23rd of October, 2019 and the process of implementing a digital economy for the country began on the 24th of October, 2019, which was approved as the Digital Nigeria Day.
"The redesignated Ministry also had an added mandate of developing the digital economy in line with the focus of the Federal Government and the first step was the development of a Policy and Strategy to drive the development of the Digital Economy.
"Specifically, the ICT sector provided 3 unprecedented contributions to the Gross Domestic Product (GDP) of the country in the last 3 years, namely 14.07% in Q1 2020, 17.92% in Q2 2021and 18.44% in Q2 2022. At each time, that has been the highest-ever contribution of the ICT sector to the GDP. This is unprecedented in our history.
"We have shown that the digital economy can greatly support the traditional economy.
"The contribution of the digital economy to the gross domestic product (GDP) of Nigeria and its role in making the economy resilient to adverse events like the COVID-19 pandemic are 2 good examples of the impact of the digital economy on the traditional economy.
"Software quality assurance has a great role to play in accelerating the achievement of the objectives of Nigeria's Digital Economy Policy and Strategy (NDEPS) pillars. The pillars are Developmental Regulation; Digital Literacy and Skills; Solid Infrastructure; Service Infrastructure; Digital Services Development and Promotion; Soft Infrastructure; Digital Society and Emerging Technologies; and Indigenous Content Promotion and Adoption.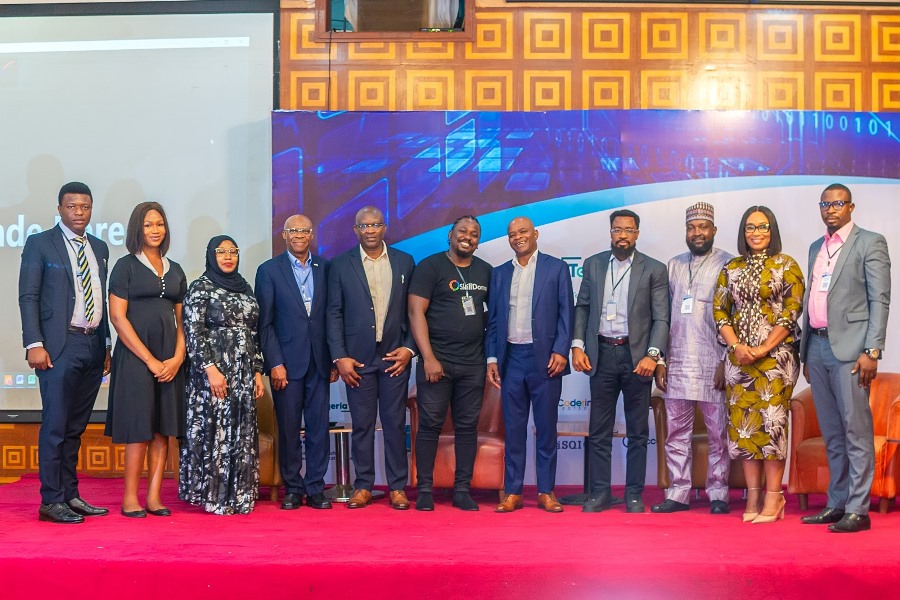 "With the transition to digital platforms, we must ensure our digital products are tested and certified by members of NGSTQB and if there is a need, a member of the International Software Testing Qualifications Board (ISTQB).
"We would strengthen our partnership with the NGSTQB to provide training on software quality assurance to many interested individuals.
"With higher user expectations and the need to deliver higher–quality software, Software Quality Assurance testing and certifications are a must. Everyone in the software business knows the landscape is constantly changing, and testing helps to manage the risks associated with the development and adoption of software.
"Considering the potential growth of software, the economic and risk-reducing benefits of software quality assurance; there is a need to develop the necessary capacity in software testing and quality assurance to tap this aspect of the software industry.
"The mission of NGSTQB is 'to generate public awareness of the economic and risk management benefits that professional software testing practices offer' is in line with these needs.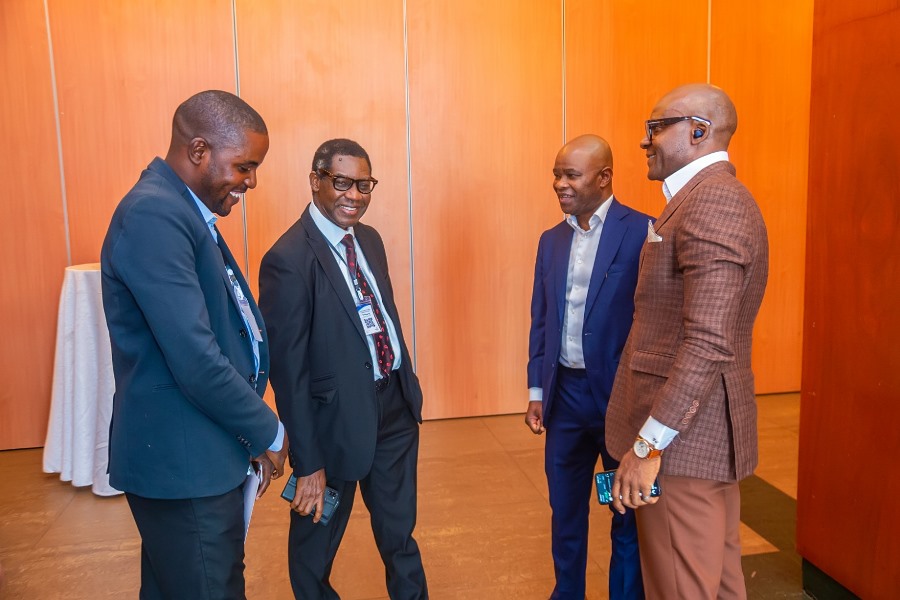 "By ensuring the software we use in business or governance for public service delivery, and social and economic activities are certified, it has the potential to greatly enhance cost-effectiveness, reduce security breaches, promote product quality, and ensure better user experience and customer satisfaction".
He said that the Ministry is always willing to partner with relevant stakeholders to advance the course of software quality assurance and testing to promote a sustainable digital economy in Nigeria. In conclusion, it is worth noting that Software Quality Assurance will boost the quality of digital products and services in Nigeria and, in turn, positively impact the Digital Economy.
TestNigeria Conference 1.0 sponsored by Inlaks, Global Accelerex, Quality Certain, Altaviz Support, The Nigeria Office for Developing the Indigenous Telecoms Sector (NODITS) and others, featured networking cocktail, keynote presentations, panel sessions and fireside chat including special sessions on Software Test Improvement in Organisations; Growing Software Testing Ecosystem in Nigeria's Educational Sector, and the Need for Certified Test Professionals in Organisations.
Speakers:
Speakers at the two-day conference include Prof. Isa Ali Ibrahim Pantami, Minister of Communications and Digital Economy (Nigeria), Mr Hakeem Fahm, Hon Commissioner, Lagos State Ministry of Science and Technology, Mr Olivier Denoo, President of the International Software Testing Qualifications Board (ISTQB), Mr Bob Van de Burgt, the Test Maturity Model integration Foundation (TMMi) Local Chapter Manager, Mrs Rakiya Mohammed, Director of IT, Central Bank of Nigeria (CBN), Dr Babatunde Oghenobruche Obrimah, Chief Operating Officer, FINTECH Association of Nigeria, and Dr Chika O. Yinka-Banjo, Department of Computer Sciences, University of Lagos.
Others are Mr Koye Sodipo, Senior Product Owner, Microsoft Nigeria, Mr Abimbola 'BB' Babalola, Head, Testing Centre of Excellence (TCoE) Digital Organization, Sterling Bank PLC, Mr Yusuf Abba-Kyari Kura, Software Quality Assurance Manager, Federal Inland Revenue Service (FIRS), Mr Akinyemi Adejuwon, Quality Assurance Engineer, Global Accelerex, Mr Femi Niyi, Chiarman Board of Trustees, Coderina and Mr Collins Onweagba, Atlavitz Support Limited.
In his message to the delegates, Mr Boye Dare, President of NGSTQB, said that while businesses all over the world are transforming themselves to adapt to this new normal, the software industry globally is reaping the benefits of the Covid-19 due to increased demand for technology.
In his words, "In Nigeria, companies are starting to look inwards for their software needs which have now led to an increase in the demand and acceptance of indigenous software. We can boldly say that Covid-19 has opened a floodgate of opportunities for the Nigerian software industry and presented a gateway to emancipate the industry from the clutches of imperialism.
"If Nigerians, including the government, begin to buy from Nigerian software providers, Nigeria would have an industry that would internally generate over $2 billion annually and that alone would spiral into other African countries, then to other countries all over the world.
He added that TestNigeria Conference is the first software testing conference in Nigeria that was purely dedicated to all things software testing and quality assurance.
"The central objective of TestNigeria Conference is to create a forum for professionals to discuss how the Nigerian IT ecosystem can start developing quality software that meets international standards and help achieve Nigeria's Digital Economy Strategy", Dare said.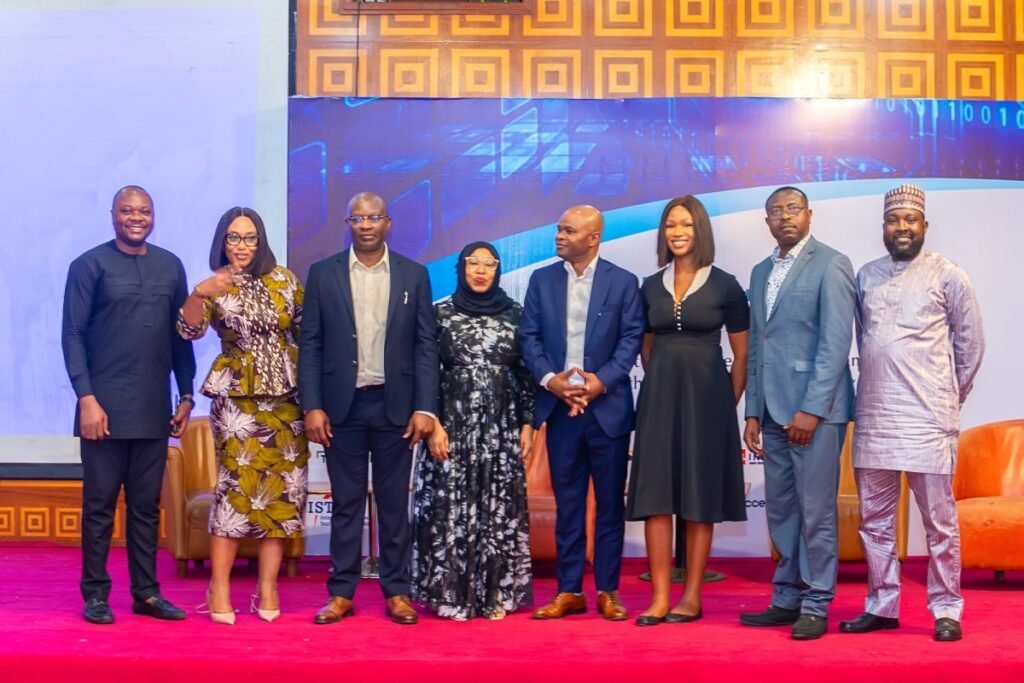 Recommendations:
– Delegates called on the government to back NGSTQB as a platform to chat about the course of software quality assurance in Nigeria to promote the digital economy.
– Delegates sought for more synergy among industry players to push for 'Nigeria software' adoption
– The conference stressed the need for skills development to bridge the gap created by brain drain in the sector
– Industry players pledge willingness to support NGSTQB in implementing the recommendations from the conference.