Minister of Finance, Zainab Ahmed Says President Buhari is unhappy with the current hardship caused by the naira redesign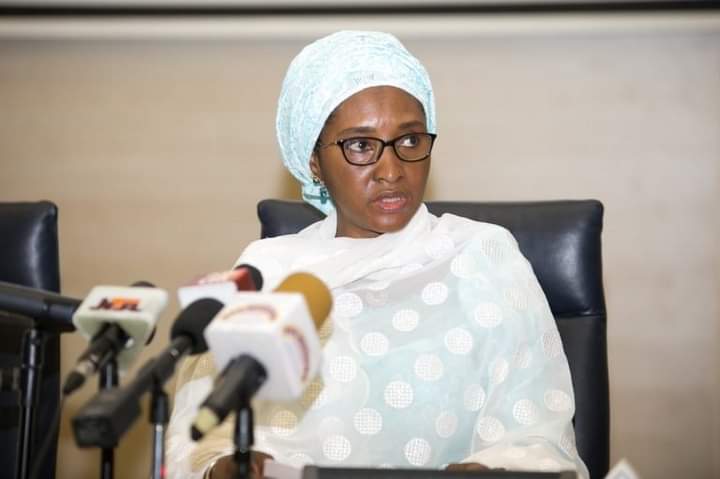 The Minister of Finance, Zainab Ahmed, Has disclosed that President Buhari is unhappy with the hardship Nigerians are facing due to the newly redesigned Naira notes.

She made this known while speaking at the 65th ministerial briefing organized by the Presidential Communications Team in the State House, Abuja, In response to the question on whether the government was not worried about how it's beautiful idea of redesigning the naira was causing untold hardship in the lives of Nigerians, especially in an election year?
Here was her answer"Of course, we are worried. We are not happy that citizens have to queue and struggle at ATMs to be able to get their cash. But this is a temporary situation. Let me just give you an analogy. If you have a wound, for you to be able to heal that wound, you need to be dressed. And sometimes, when you go to the hospital, they put iodine on the wound and it is very painful. It is necessary to do that to be able to get the wound to heal.
So, it's not easy. Mr. President is not happy that citizens are suffering. But we are convinced that it is something that needs to be done at this time and also the Central Bank has been responsive in terms of providing some extension and also further explanation that come the closing date, that it is not all over.
There is still opportunity for citizens as provided for in the CBN Act, Section 20 subsection 3 to actually take the old currency to the central bank for redemption. So, it's not all over. But the positive side of it is that there is a lot of currency that has been mopped up by this operation.
And it means it has achieved a good level of success, but the only sore point is the pain that it has caused to citizens which is regrettable, but which is also very transient and temporary and the bulk is continuing to address" she said
We hope the Government does something to salvage this present situation.
READ ALSO: New Update on CBN policy for new Naira notes dispensation and old Naira notes submition to Banks
CBN confirms Emefiele's Resignation As Cardoso Assumes Office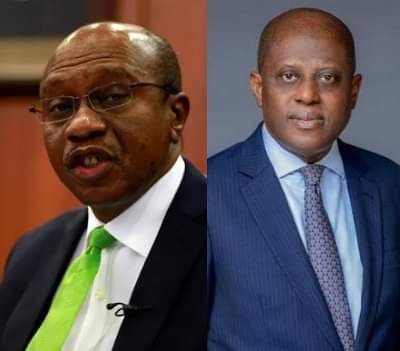 Olayemi Michael Cardoso who was recently nominated by President Bola Ahmed Tinubu, as the acting Governor of the Central Bank of Nigeria CBN on Friday, September 22, 2023, pending his confirmation by the Senate. A statement released by the apex bank says Cardoso's assumption follows the resignation of the immediate past governor of the bank, Godwin Emefiele,
The statement added that the Deputy-Governors-Designate of the bank have also assumed duty, in acting capacities, sequel to the formal resignation of Mr. Folashodun Shonubi, Mrs. Aishah Ahmad, Mr. Edward Lametek Adamu, and Dr. Kingsley Obiora as Deputy Governors of the CBN.
''Dr. Cardoso and his colleagues subscribed to the relevant oaths of office at a brief ceremony held at the Bank's Head Office in Abuja, on Friday, September 2023, and have since settled down to the task of administering monetary and financial sector policies of the FederalGovernment."
An Economic and Development Policy Advisor, Financial Sector Leader, former Chairman Citi Nigeria and Commissioner for Economic Planning and Budget in Lagos, Cardoso brings over three decades of managerial experience on board. He is an alumnus of Aston University, Birmingham, United Kingdom, where he studied managerial and administrative studies. He also holds a Master's degree in Public Administration from the Harvard Kennedy School, United States of America.
It will be recalled that Dr. Cardoso and his colleagues were appointed to their respective positions at the Bank on September 15, 2023, subject to their confirmation by the Senate.
CBN Suspended Governor, Godwin Emefiele Opts For Plea Bargain In Court Case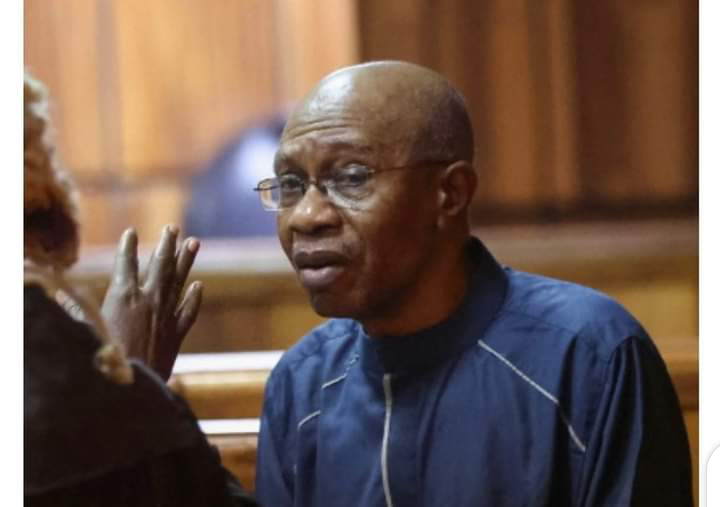 The suspended Governor of Central Bank of Nigeria (CBN), Godwin Emefiele, has reportedly opted for plea bargain.
The Nation reports that as part of the out-of-court settlement terms, Emefiele will forfeit any illicit funds and questionable assets traced to him. It is however not certain if any illicit fund has been linked to him.
The report adds that Emefiele will also step aside as the CBN governor to enable the government to appoint a substantive holder. It was also gathered that Emefiele and his relations will withdraw all matters in court.
On Wednesday, August 23, an Abuja Court struck out a suit filed by the embattled CBN governor challenging his detention. His siblings – George and Okanta – withdrew the two suits they filed against the Department of State Service (DSS) and the Attorney-General of the Federation (AGF).
Some highly-placed Nigerians were said to have interceded for Emefiele to make government accept the plea bargain offer. The turn of event on his trial was said to have both "legal and political tones to avoid anything which may have negative impacts on the economic agenda of the administration of President Bola Ahmed Tinubu."
Emefiele is standing trial for alleged violation of the procurement law to the tune of N6.9 billion.
A source was quoted as saying Emefiele was worried about the likely dragging of his trial for years, as and members his family weighed all options and settled for plea bargain. They added that the Federal Government's legal team and Emefiele's lawyers were perfecting the terms of settlement.
Exchange Rate For Naira And Dollar Sold For An Intra-Day High of N815/$1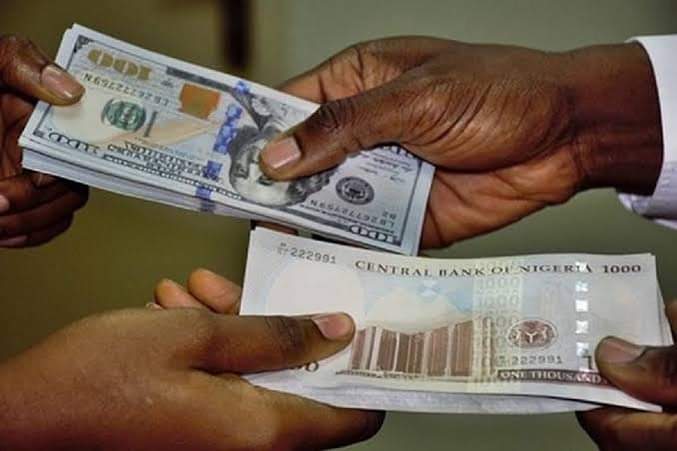 The exchange rate between the naira and dollar sold for an intra-day high of N815/$1 at the official Investor & Exporter Window on Wednesday, June 21, 2023.
The N815/$1 rate is the highest rate traded for the dollar on the official market since records tracking started in 2018. The exchange rate however closed at N763.17/$ at the close of business on Wednesday depreciating from N756.61/$1 recorded a day earlier.
Meanwhile, the disparity between the black market and the official exchange rate market closed again on Wednesday with the official rates closing at N763/$1.
The black market rate sold for between N760-N770/$1 according to Nairametrics. Recall that on Monday the official and parallel market rates closed at N770.38, a rare exchange rate parity.