Inspector General of Police, Usman Baba declares No Vehicular movements on Saturday the day of The Gubernatorial and State Houses of Assembly Elections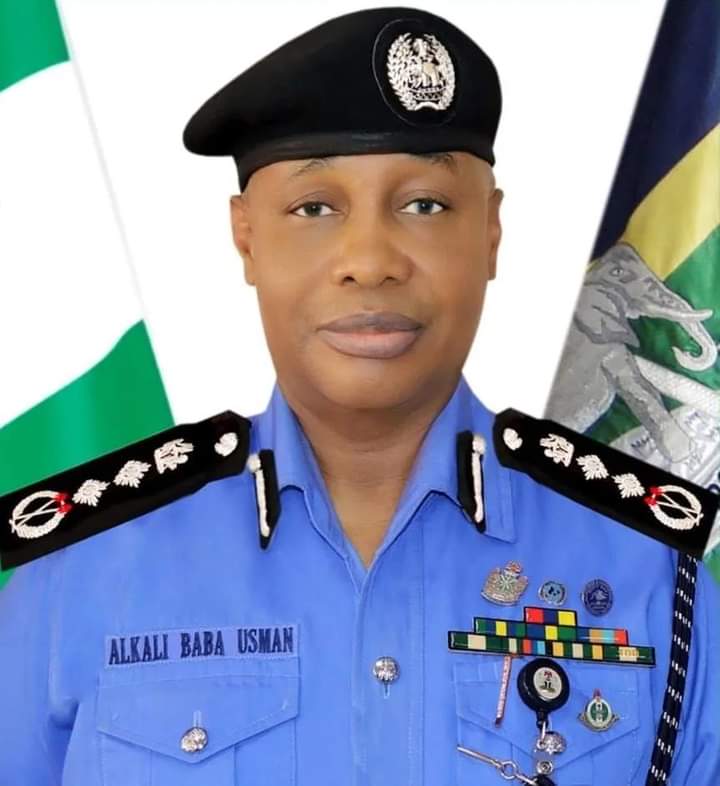 The Inspector-General of Police (IGP) Usman Baba, has ordered the restriction of vehicular movement across the country on the day of the Gubernatorial and State Houses of Assembly elections scheduled to hold on March 18, 2023. 
Force Public Relations Officer, CSP Olumuyiwa Adejobi, who made this known in a statement on Thursday, said the directive excludes the Federal Capital Territory as no election is being conducted therein.
Adejobi said the restriction will be from 12am to 6pm.
"Sequel to the forthcoming Gubernatorial and State Houses of Assembly elections scheduled to hold on the 18th of march, ,2023, the Inspector-General of Police, IGP Usman Alkali Baba, CFR, has ordered the restriction of all forms of vehicular movement on roads, waterways, and other forms of transportation, from 12 am to 6 pm on election day in all states where elections will be conducted with the exception of those on essential services such as INEC Officials, Electoral Observers, Accredited Media and Observers, Ambulances responding to medical emergencies, firefighters, etc. This directive excludes the Federal Capital Territory as no election is being conducted therein," the statement read.
"Similarly, the IGP reiterates the ban on all security aides to VIPs and escorts from accompanying their principals and politicians to polling booths and collation centres during the election. State-established and owned security outfits/organizations, quasi-security units, and privately-owned guard and security outfits are also barred from participating in election security management.
"The Inspector General of Police, therefore, urges all citizens to be law abiding during and after the elections even as he assures that all necessary security arrangements have been emplaced to ensure they exercise their franchise unhindered.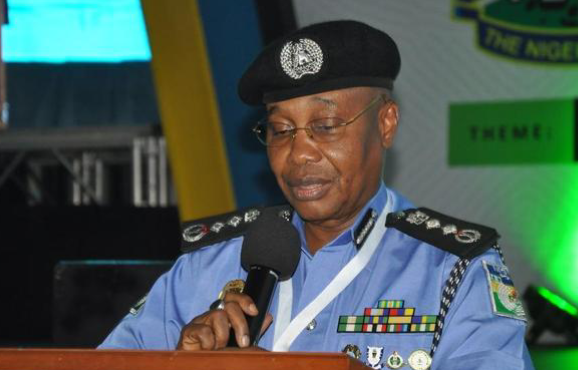 "He also urges the general public to contact the Nigeria Police Force Headquarters via 08033440189 (DIG Operations), 08033027731 (AIG FEDOPS), and 08034040439 (CP Elections), the 'NPF Rescue Me App' on Android and ios, and via the NPF Rescue Me Emergency Toll-free line on 08031230631, to request emergency security response."
Pastor Chris Oyakhilome Marks 60th Birthday With Thanksgiving Service, High Dignitaries Attend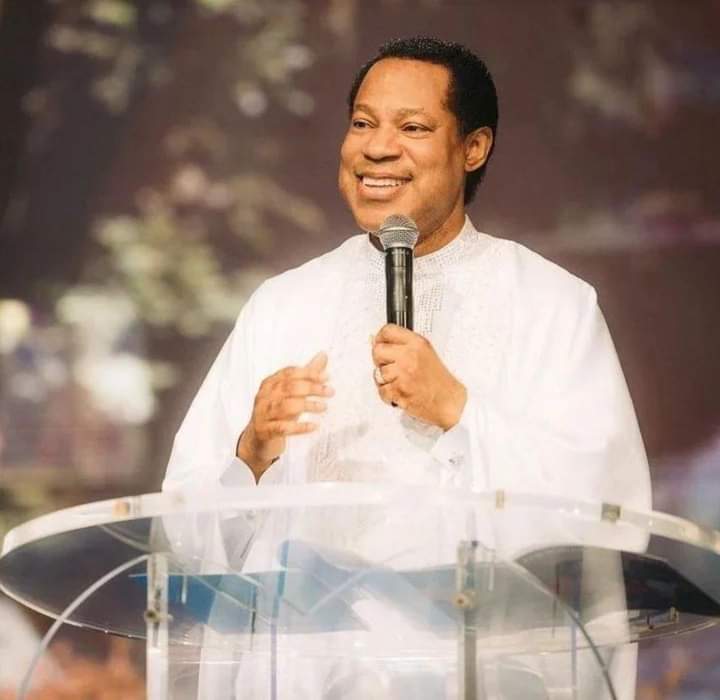 Popular Televangelist and President of Loveworld Incorporated and Christ Embassy, Reverend Chris Oyakhilome, marked his 60th birthday on Wednesday with a thanksgiving service.
Pastor Chris Oyakhilome was also recently named Chancellor – Head of Government and Christian Plenipotentiary of the Weldios University.
The thanksgiving service held in honour of the evangelist and streamed live on YouTube revealed that several dignitaries were in attendance.
Some of the dignitaries who graced the occasion include the former female president of Liberia, Ellen Johnson Sirleaf; the Governor of Lagos State, Babajide Sanwo-Olu, the Deputy Governor of Edo State, Philip Shaibu, and former Governor of Anambra State, Virginia Etiaba.
Others include the immediate past deputy governor of Delta State, Kingsley Otuaro, and General Overseer of Omega Fire Ministries International, Apostle Johnson Suleman, amongst others.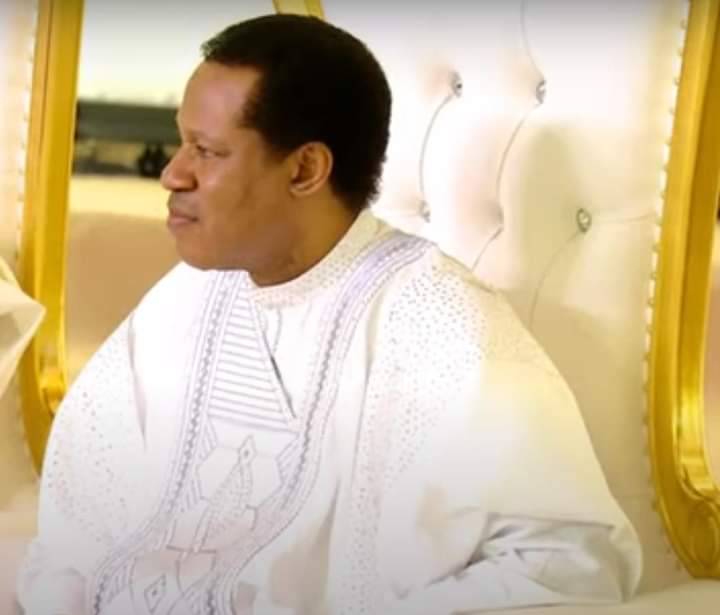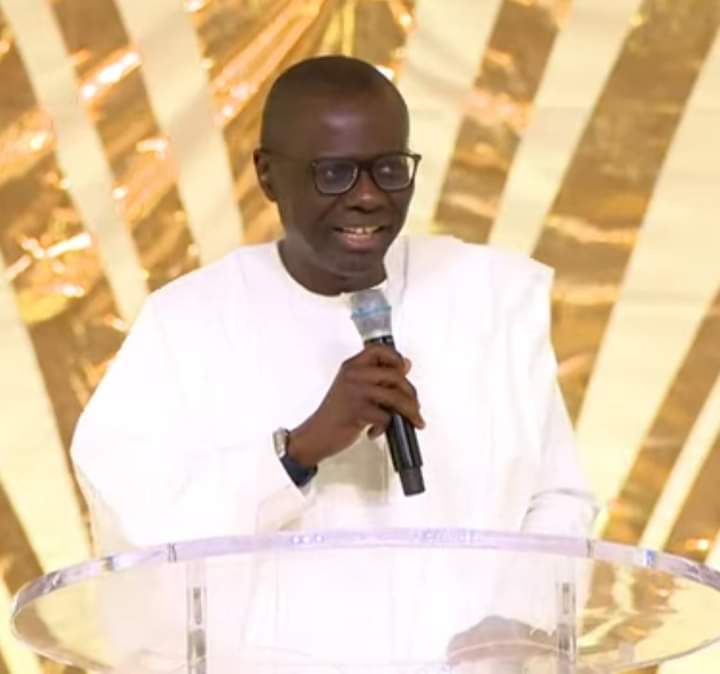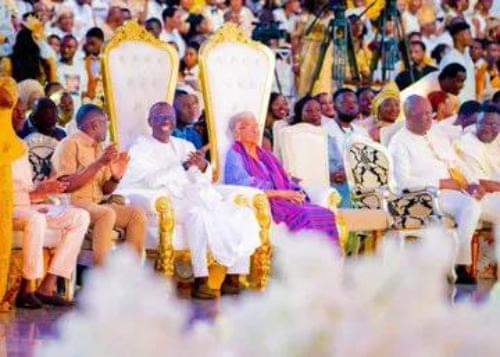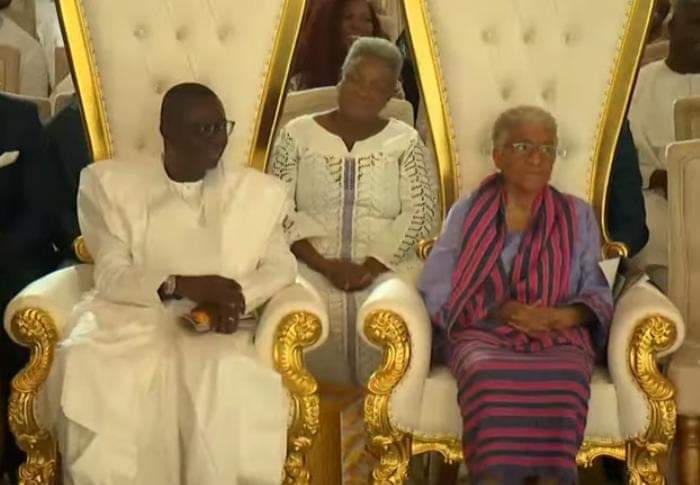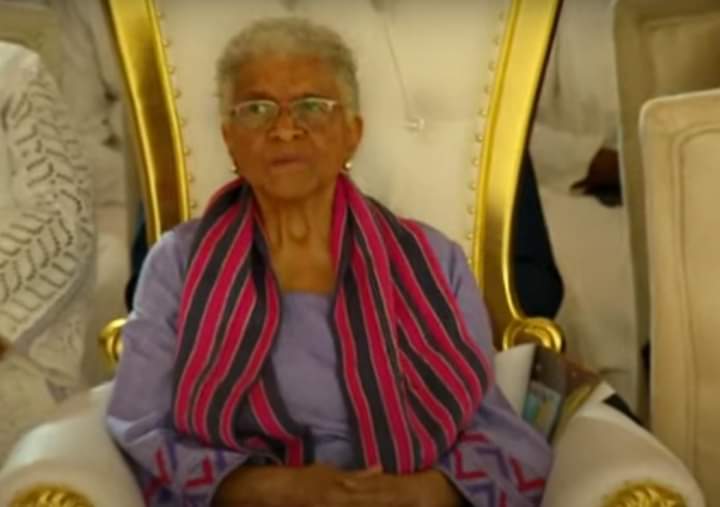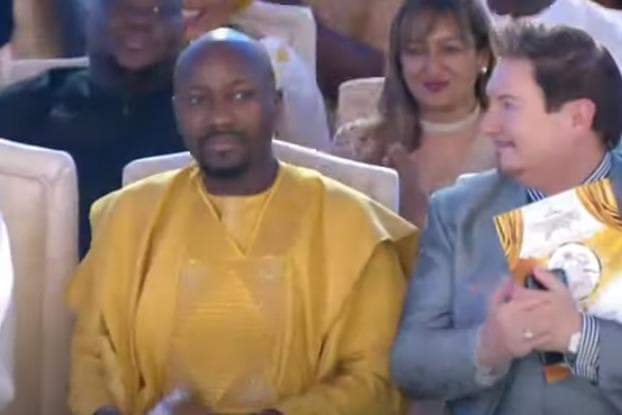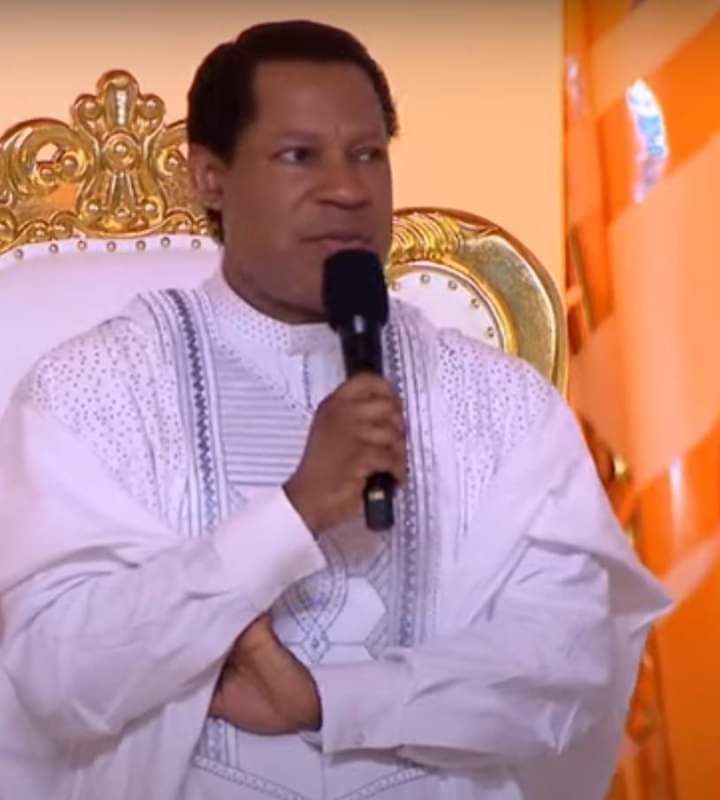 A happiest birthday to Pastor Chris.
Any Person Arrested And Can't Justify His Source Of Income Should Be Properly Investigated And Charged To Court – Delta Police PRO, DSP Bright Edafe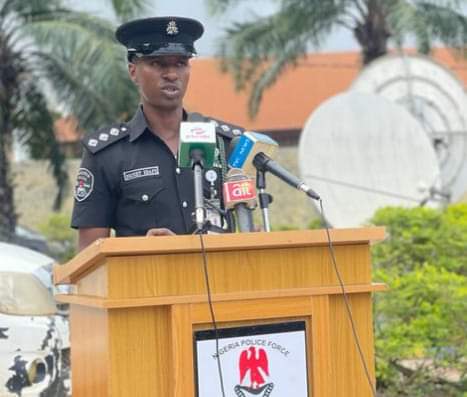 The PRO of police has advocated for the arrest of people who can not attest to the source of their wealths.
He wrote: '"It is a very sad trend that people feel it's wrong to question the suspicious wealth of persons who can not lay claim to any justifiable means of income.
When we have cases of ritual killings, Kidnapping, and even internet fraud. We tell our men to do the right thing and not take it as an avenue to extort.
However, any person arrested and can't justify his source of income should be properly investigated and charged to court when the cockroach in his cupboard has been unveiled. Like me, hate me, I don't mind, it's the simple truth.'"
As a citizen, What's your take on this development?
"I Never Said I Needed Kidney Transplant" Nigerian Transgender, Jay Boogie Says After He Was Accused Of Seeking Donations From Nigerians With Fake Medical Diagnosis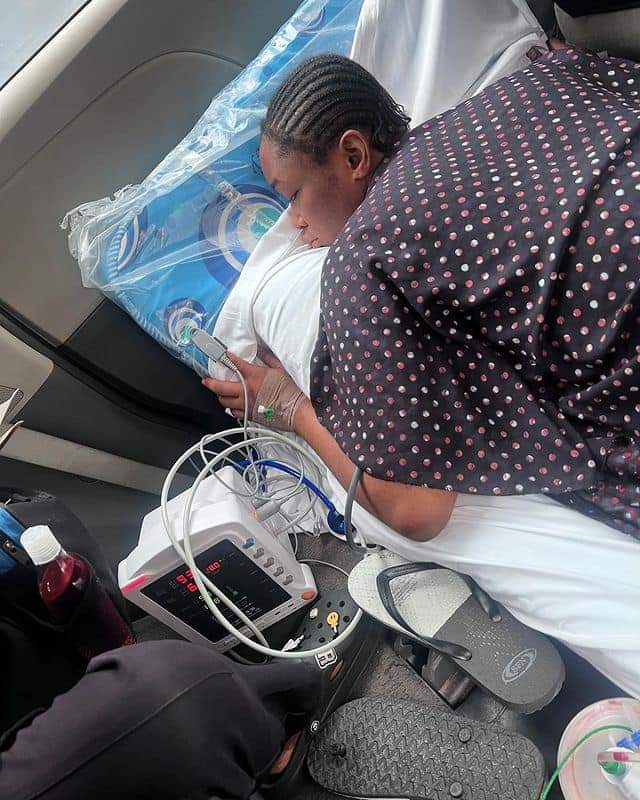 The Transgender has come out to say his own part of everything relating to his asking for financial help due to his botched surgery.
He wrote: "On the 30th October 2023, i had a BBL and Liposuction at CGE AESTHETICS (Curvy Girl Essentials) from 5pm -11:40pm, when I became conscious on 31st October 2023 while still at CGE till 11:22am. My urine for 12hours was less than 200ml and the surgeon began to panic, a referral was made to Lagoon hospital on the 31st October 2023 and I arrived Lagoon hospital at exactly 3:56pm
where doctors at the emergency unit came for their investigations and recommended medications to subdue pains while (EUCR, FBC, CT-SCAN, CRP AND XYZ) was going on. On 1st November 2023 at 3:42am, Lagoon Hospital returned me in an ambulance to CGE AESTHETICS.
We arrived Zenith Medical and Kidney Centre in Yaba at 6.23am and i was diagnosed with Sepsis and Acute kidney injury, and we started dialysis, which i did daily at that time and i still couldn't pass urine. I also did a plasma exchange to enable me pass urine, but that didn't work.
I NEVER POSTED I NEEDED KIDNEY TRANSPLANT, I only posted I needed donations for my hospital bills.
Due to the media pressure, Zenith Hospital Management discharged me at 9a.m with a creatinine as high as 807 on the 18th November 2023 and asked i do my dialysis from home, all efforts to check in to LUTH AND LASUTH was VOID DUE TO LACK OF BED SPACE IN the Critical Care Unit (CCU). I went to St.Nicholas hospital (Campbell street Lagos) where i had to continue my dialysis and more.
I had to go offline for my mental health because the bullying was too much and I was getting death threats. I ceased communications because my family decided we needed privacy.
I NEVER SCVMMED NIGERIANS, I NEVER LIED, AND I DID NOT DEFRAUD ANYONE. I HAD SEPSIS AND ACUTE KIDNEY INJURY, AND I WAS ON DIALYSIS.
It took this long for me to respond because my health was my priority and i had to take care of myself. I was discharged on the 28th of November 2023, i am getting better and i feel better. I am still on medications, and i am also off dialysis for now and my health is rejuvenating.
I want to thank everyone that donated and reached out to me during my ordeal and i want to assure them i never lied or scammed Nigerians about my situation."