Nigeria – a Nation in Need of Accurate Education Statistics
Article by: Peter Oluka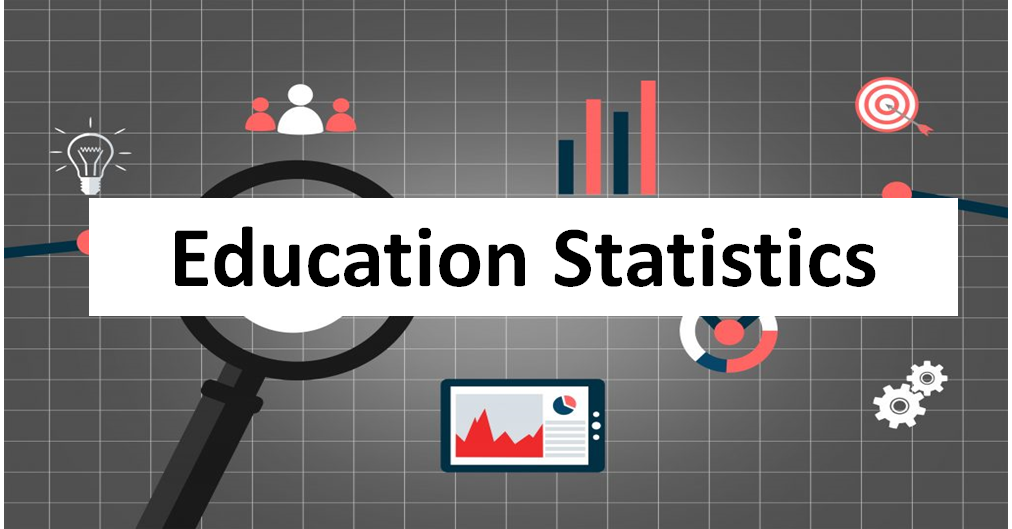 Education data typically involves data compiled from schools on graduation rates, drop-out rates, test score averages, and the most vital – external examination performances.
Often, education data is used to measure the success of a State, Region, Institutions or Individuals and benchmark them against others to improve your own work, products, or processes.
Nowadays, most States publish annual report 'detailing' education data meant to hold schools accountable, but why are the students' success rates at examinations not improving?
It simply means there's a problem. The information presented in most of these annual reports or scorecards are not always reliable. And the fault lies in the way the data is sourced, compiled and presented.
What exactly goes wrong? How does data become inaccurate? And where can students, parents, schools, researchers, businesses and the government get accurate data about schools' performances with regards to learning and examinations in Nigeria?
Missing Data
I can boldly say that the 'missing data' is at the 'vault' of the 71-year-old West African Examinations Council (WAEC) established in 1952 to be a world-class examining body, adding value to the educational goals of its stakeholders. How?
Yes, many reports churn out of researches or academic exercises lack sufficient and accurate data. In many cases, data was not available on demographics like gender, ethnicity, income level, or disabilities. On top of that, most reports can point to the exact key performance indicators.
Takeaway > Many challenges in the educational sector will remain unsolved without access to accurate data. Data!
Let's break it down: Increase in infrastructural decay, limited resources including personnel, and/or adequate funding in the education sector are traceable to lack of accurate, adequate and real-time access to data for planning and decision-making.
The UN recently released a damning report that only 15 percent of Nigerians have access to electricity, while UNESCO states that only 24 percent receive secondary education or higher.
What statistics like these throw to our faces are the reasons an overwhelming number of Nigerian children lack access a basic education, even in a 21st Century world.
Therefore, a data-driven approach can help address problems such as the lack of infrastructure by using local statistics to identify areas where progress can be made.
For corporate organisations, sometimes it takes just one individual to come up with an innovative new approach that gives your organisation the competitive edge, but more often than not, it requires the collaboration of various different teams and the combination of lots of different data sources.
In today's fast-paced and artificial intelligence (AI) driven world, most executives agree data-driven operations across lines of business is key to a winning strategy.
Illustrating that point is the 85% increased investment in digital capabilities and 77% increased investment in IT, as reported in the 2022 Gartner CEO and Senior Business Executive Survey. Giving your employees the ability to access and make sense of their data, whether they sit within technical teams or not, is therefore crucial to your success.
Your data needs to be democratised across the business, although this is often harder than it would seem.
According to New Vantage Partners' Data and AI Leadership Executive Survey 2022, only 27% of organisations have managed to nail this, with another 19% struggling to establish a data culture.
Through 2025, 80% of organisations seeking to scale digital business will fail because they don't take a modern approach to data and analytics governance, as stated by Gartner's State of Data and Analytics Governance.
Unfortunately, modernising tech stacks and migrating to the cloud are not enough to put the right data in the right hands of everyone across the business. Organisations must modernise their governance practices to fully uphold their efforts.
For instance, if an Education Technology (EdTech) startup can find out why there aren't enough schools in a certain area, they can use census data to determine how many students live there.
Upon completion of that phase, they move further to collaborate with government officials to work out what must be done — maybe constructing more schools or finding ways to transport students who currently walk long distances to school each day.
How about researchers? It is a no-brainer that 'poor quality data can have serious effects on later analysis. Data containing errors of commission or omission have the potential of throwing off analytical calculations, which may then lead to incorrect conclusions'.
Real-Time Access to Data is the Solution
The best way to describe this is to see education data as an apparatus that receives and uses inputs to help run the educational process, producing outputs that tangible and/or measurable. Data use deepens critical thinking and decision-making by parents, teachers, students, educational institutions, researchers, donor agencies/NGOs, businesses and the government.
Thus, collecting and analyzing data to determine why children are out of school will allow you to take actionable steps to reduce these numbers. For example, if you find that many young girls drop out after their first menstruation cycle (usually around age 12 or 13), you can focus resources on providing private sanitation facilities for girls at their schools.
This will help eliminate hygiene-related reasons for young girls dropping out of school and ensure they stay engaged with education.
By collecting data about why children aren't enrolled in school, it is possible to make informed decisions about how best to address your target population's needs.
You can also use data to measure how effective interventions have been in reducing dropout rates. This information can be used by decision-makers to create programs tailored specifically for your region and local culture.
In addition to focusing on specific groups based on location and demographics, you can collect data from each student who has dropped out of school.
So, innovative solutions informed by high-quality data and evidence can help improve school performance and keep children in school, especially those who are most at risk of dropping out.
Currently, 1 in 6 Nigerian students is not enrolled or attends irregularly, but with proper attention to data, concerned stakeholder can make sure that not one more Nigerian child has to grow up without an education. This will require political will, effective planning, and coordination between federal and state government officials as well as local communities.
Well, there is light at the end of the tunnel, as the West African Examinations Council (WAEC), is taking the bull by the horn through the introduction of an artificial intelligence-driven Education Statistics (EduStat) platform. Find out about more about the potentials of EduStat in my next piece…
About the writer:
*Peter Oluka is the Editor of TechEconomy, a Lagos-based media startup. You can follow Peter on Twitter @PeterOlukai.
UNILAG Finally Reduces Fees After Meetings With NANS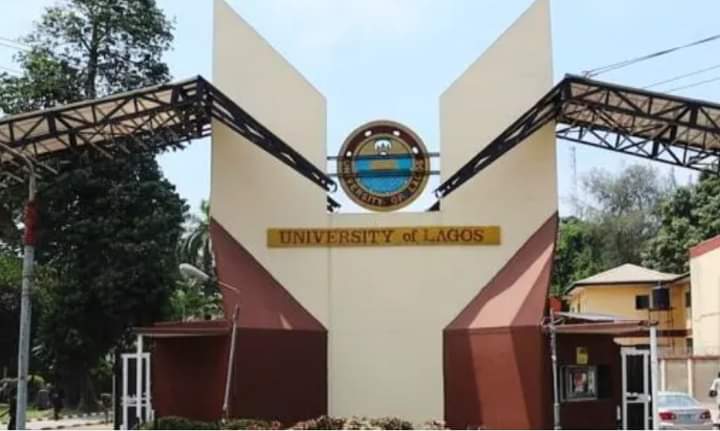 After a marathon meeting with the national leadership of the National Association of Nigerian Students, NANS, the management of the University of Lagos, UNILAG, has agreed to a reduction in the obligatory fees payable by students of the institution.
To restore student unionism By Adesina Wahab After a marathon meeting with the national leadership of the National Association of Nigerian Students, NANS, the management of the University of Lagos, UNILAG, has agreed to a reduction in the obligatory fees payable by students of the institution.
In a statement by the Head, Communication Unit of UNILAG, Adejoke Alaga-Ibraheem, on Friday morning, the meeting was attended by the National President of NANS, Comrade Usman Umar Barambu accompanied by other NANS officers and the university team led by the Vice Chancellor, Prof. Folasade Ogunsola.
"The meeting agreed that Utility Charges for all categories of students be reduced to N15,000:00 from N20,000:00. Obligatory fees for new undergraduate students was reviewed from N126,325:00 to N116,325:00 for courses without Lab/Studio and N176,325:00 to N166,325:00 for courses with Lab/Studio.
"The obligatory fees for returning undergraduate students was reviewed from N100,750:00 to N80,750:00 for courses without Lab/Studio; N140,250:00 to N120,250:00 for courses with Lab/Studio; and from N190,250:00 to N170, 250:00 for Medical / Pharmacy students and students in Health Professions.
"The Convocation Fee to be paid by all final year students was reduced to N27,000:00 from N 30,000:00. Hostels fees were reviewed as follows: For undergraduate hostels in Akoka and Yaba campuses, the fees was reduced to N43, 000:00 from N90,000:00. For hostels in Idi-Araba campus, the fees was reduced to N65,000:00 from N120,000:00. The fees for Sodeinde Hall was reduced to N135,000:00 from N250,000:00.
"At the commencement of the meeting, NANS President highlighted the demands of UNILAG students as: Reversal of obligatory fees, reversal of hostel fees, and the reinstatement of Students' Union Government in UNILAG.
Comrade Barambu observed that the absence of Students Union Government (SUG) in UNILAG had adversely affected communication between the students and management. He also noted that students would be able to channel their grievances appropriately through their SUG.
Professor Ogunsola enumerated the dire situation of the University in view of prevailing economic realities, and the struggle to meet its obligations to students, staff, and municipal service providers, among others.
She stated the university's commitment to the actualization of measures put in place to ameliorate the impact of the obligatory fee review.
These measures include the Instalment Payment Option, Revitalisation of Work-Study Programme, Assistance to Indigent Students, Triple A Project, Pay for Mentors Project, scholarship opportunities among others.
The Vice-Chancellor also reiterated that "No UNILAG student would drop out of the institution due to fees". She stressed that the aim of the university was to deliver quality education to its students regardless of class, tribe or creed.
The VC would commence the process of reinstating students' union activities in the university as soon as possible.
Suspended Dean Of Law Faculty, UNICAL, Files A Lawsuit Against The Vice Chancellor For Defamation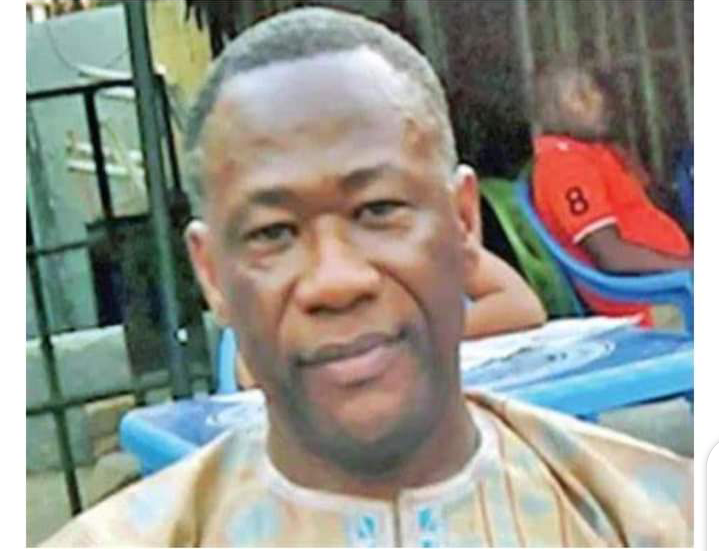 The Suspended Dean of Law Faculty, University of Calabar, UNICAL, Prof Cyril Ndifon, has filed a lawsuit against the lnstitution's Vice Chancellor, Prof. Florence Obi and two others for character defamation.
Recall that some weeks ago, The female law Students came out to protest over alleged sexual harassments and assaults from their Dean. Most students who were once his students also attested to the fact that the Dean has always been sexually molesting girls in the school as it has been his habit.
In a lawsuit filed before the National Industrial Court sitting in Calabar and which has UNICAL Registrar and Prof. Dorathy Oluwagbemi-Jacob as co-defendants, Ndifon accused the vice chancellor of colluding with the LAWSAN president (Unical chapter), Mr. Obi Benedict Otu, and with one of the VC's nieces, one Destiny Omokiti, to stage-manage a protest against him, to pull him down.
He said;
"Shortly after the said protest, Mr. Otu issued a statement where he revealed that he deliberately hid his intention and real purpose of the protest from innocent students, who were freshers and upon thier concealment of purpose, tendered a public apology, that excerpt went viral at the social media.
"My right and freedom of movement to the University of Càlabar premises has been restricted and curtailed by order of the vice chancellor. I am gravely prejudiced on account thereof.
"To remove me from office as Dean of Law Faculty without any prior vote taken at a meeting of faculty of law board for purpose, constitutes a departure from the prescriptions of the University of Calabar Act."
The university's Public Relations Officer, Mr. Effiong Eyo who has reacted to the lawsuit, said the institution only set up a panel to investigate allegations against the embattled Dean of Law Faculty.
All Law Faculty Principal Officers Now Women – UNICAL'S VICE CHANCELLOR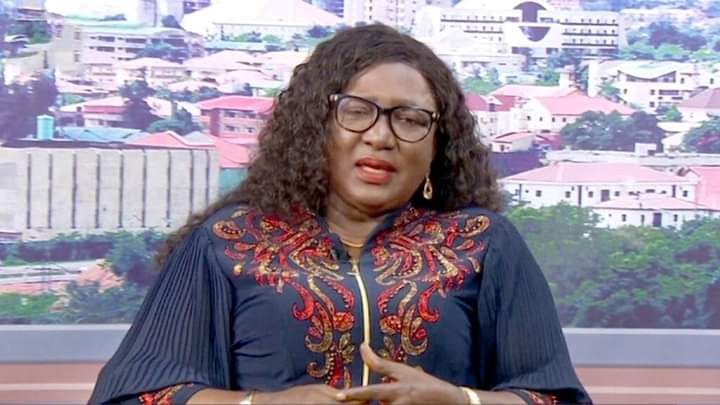 The Vice-Chancellor of the University of Calabar, Prof. Florence Obi, has said that the administration of the school has undertaken a "clean sweep" of the law faculty in response to the sexual harassment claims made against the faculty's suspended dean, Prof. Cyril Ndifon.
According to the VC, all principal officers at the faculty are now women.
Obi made this known On Saturday's Sunrise breakfast show on Channels Television.
She said the school management has put in place measures to curtail cases of sexual harassment between lecturers and students of the institution.
In a protest, some female law students at the faculty had accused Ndifon of sexual harassment.
The university administration then suspended Ndifon and set up a team to look into the accusations made against the accused law professor.
Commenting on the matter on Saturday morning, the vice chancellor said the panel constituted to probe the matter would do justice on it.
Obi said, "We have put up measures to see that, going forward, such occurrences are curtailed.
"You can't completely eradicate sexual harassment in schools because it happens everywhere, every country. It does happen but the impunity, the serial abuse, the way and manner in which this is done, is where it becomes a problem.
"In my university, we have put up so many measures that we know, going forward, nobody in the Faculty of Law will hold students to ransom and make any female student so vulnerable to having an amoral relationship
"We have put about seven committees in place. There is a committee to assign students to supervisors because there are accusations that the suspended dean took all female students to supervise and that made them vulnerable to his advances. Now, there is a committee to handle that.
She added amongst many things she said, That they have made a clean sweep of the Law faculty, Which now has Women occupying the offices, From Acting Dean, to Sub Dean and Faculty officer.
All this is in a bid to keep students protected.