​Edustat Offers EdTech Stakeholders What SpaceX Engineers Found during Starship Rocket Launch
Article by: Peter Oluka (@peterolukai)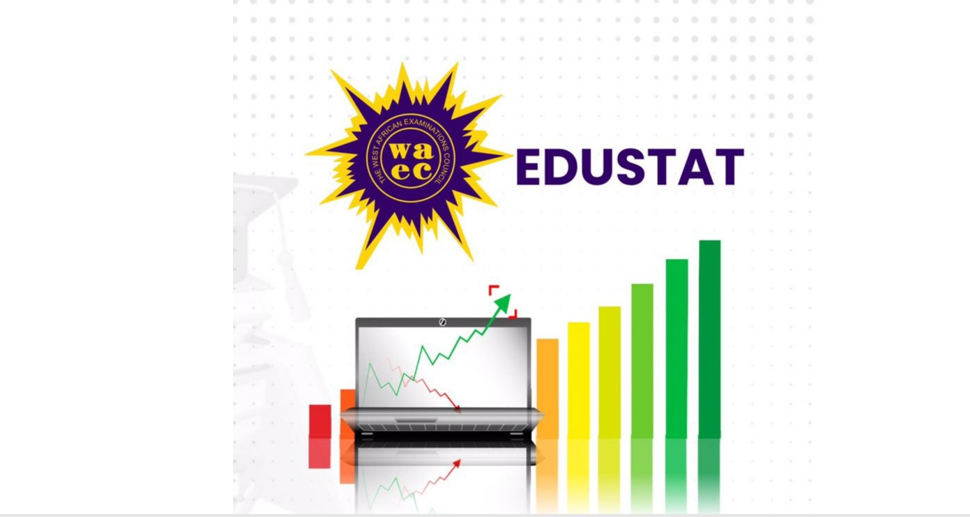 Elon Musk's SpaceX's Starship rocket — which could one day carry humans to the moon and Mars — made it some four minutes and 24 miles into the sky before it exploded during its inaugural test flight last Thursday.
And yet, even as they watched the world's largest rocket burst into a fireball, SpaceX engineers still roared with cheers and applause.
The launch was hailed as "a real accomplishment" and "so successful".
Why?
"With a test like this, success comes from what we learn, and today's test will help us improve Starship's reliability as SpaceX seeks to make life multi-planetary," SpaceX later tweeted.
SpaceX said before the mission that "any data it yielded would be valuable as long as the rocket cleared the launch pad" — which it did.
This is where the lessons come from – SpaceX engineers went for the 'data', not necessarily for the Starship Rocket to hit the moon and/or Mars on the first launch. Now they have the data, expect them to be more accurate in the next launch!
The Need for accurate data:
Data helps a company redefine its strategy, increase their revenue and profits by making the company more efficient, providing key insights into operations and customer satisfaction and helping to improve certain processes.
​​Data can help businesses measure whether certain actions, products or services are profitable and where their greatest expenses might be. Identifying expenses is often the key to increasing profits because businesses can reduce those expenses and keep more of the revenue they earn. Raw data helps the company identify where it can trim expenses, increase efforts and earn more revenue.
Again, that is why stakeholders in the education sector in Nigeria were full of praise for the West African Examinations Council (WAEC) and its technology partners, Sidmach Technologies, following the development of Edustat platform.
I tell you why: Data plays a critical role in problem-solving for company leaders. With an abundance of data, company leaders can identify and address key problems and monitor the effects of proposed solutions.
Solving problems can be much easier and solutions are more effective when the person solving that problem has sufficient information. Understanding the problem in its entirety is typically the first step toward solving that problem.
That is why the SpaceX team didn't bury their heads in sand when the Spaceship Rocket 'failed'. Are you in the EdTech space in Nigeria? Edustat presents you with a dataset to rave-up your products/services.
Edustat is a data and Artificial Intelligence-driven analytics platform that offers rich and unique smart statistical insights into education and assessment in West Africa using historical and current data to provide detailed intelligence for stakeholders across the globe in a smart and easily accessible manner. It offers a variety of rich, interactive educational assessment statistics, and insights, in graphs, summaries, tables, trends and interactive dashboards for intelligence, research, and informed decision-making in just a few clicks.
WAEC, in partnership with Sidmach, developed Edustat with ease of use in mind. So, it was built for users to easily sign up, and select the kind of report or intelligence they seek, with an array of filters to filter down the expected result by age, gender, demography, and even special needs amongst many other options of filters.
Values Edustat offers users
Everyone can benefit from Edustat, but let's highlight a few: Researchers/academics (PhD students, professorship, masters) – We all know it is usually difficult to access accurate data that cover education statistics in gender, disabilities, regions, male/female and other indexes. Researchers will have cause to smile because Edustat contains more than just statistical numbers; you are assured of infographics.
The team infused a summary of any insight or report you generate using Artificial Intelligence (AI) tools.
The opportunities are numerous. Governments at all levels – Federal, State, LGA; MDAs, are welcome to use Edustat.
For instance, the Ogun State Government wants to assess the state's performance in SSCE over the years. They can compare their State with other States for developmental planning, and interventions (in case the students are not doing well in certain subjects like English, Mathematics, etc).
A State Government that pays WAEC fees its students would cherish having accurate data on their performances.
Funding Agencies – The World Bank, UNESCO, DFID, etc., who are looking for reliable data for interventions for scholarships, erect classrooms/ this will help for informed decisions.
Schools are not left out. Schools would want to know how they perform in WAEC; maybe for the bragging rights of 9As or other achievements. This will help them compare with other schools. They can track how their female students are performing; how the students (generally) are doing per subject; juxtapose their performance to others.
The team really worked hard to integrate AI Predictive Modelling, so schools shall be able to predict how students will perform in future high school assessments – known as WAEC school exams.
Also, Parents who moved to new locations do not know which School to pick for their kids. Worry not; you can assess schools' performance in WAEC through Edustat.
Private Corporate/Individuals – Any company that does anything on Education like Edcent, uLesson, Edusko, will help them build, and scale up their products, contents, or solutions around subjects.
They can ascertain how candidates perform in each subject in real time.
It is a web-based application for now, but it can be assessed from any device, Laptop, Phone, Tablet etc. It is adaptive to any device and provides everyone with the same experience across all devices.
Edustat offers Pay Per Report. What that means is that you only need to pay for the insight/report you are seeking per time.
But again, with the ease of use in mind, the team built the product with a wallet system which allows users to fund their wallets with sufficient funds which allows them to pay for the statistics/reports/insights they seek by drawing funds from their funded wallet automatically.
So, what are you waiting for, sign up on Edustat (https://waec.edustat.ng/) today!
Anambra Govt Kickstarts CBT Tests for Recruitment of 3000 Teachers
Report by Sandra Ani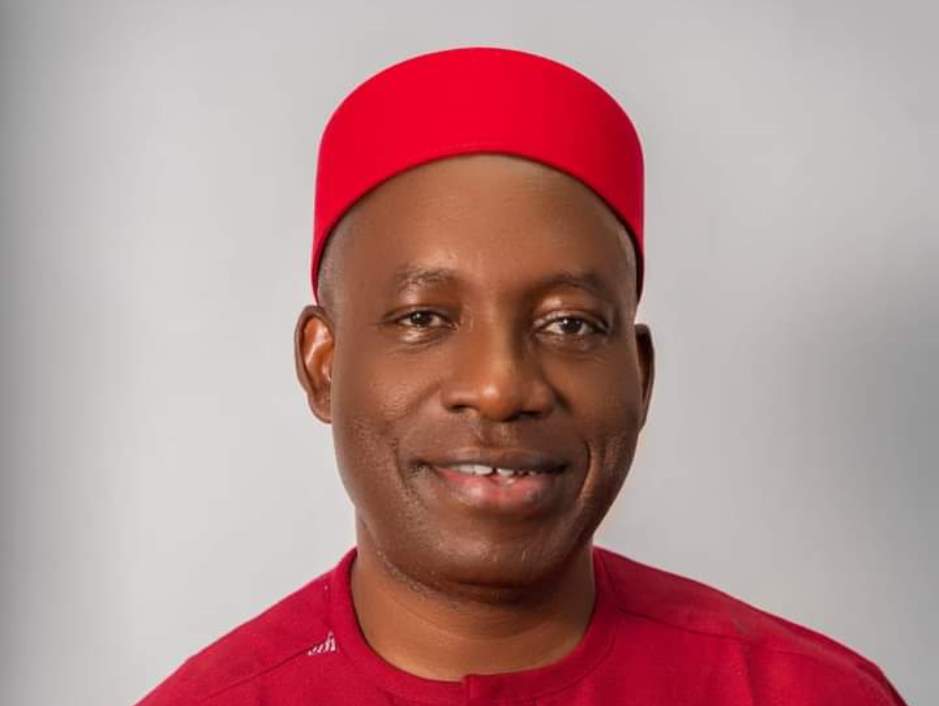 Anambra State Government on Thursday commenced the conduct of Computer-Based Tests for applicants for the 2023 teachers' recruitment exercise.
In this second batch of teachers' recruitment going on under the present administration of Governor Chukwuma Soludo, 3000 teachers are targeted, for Post Primary School Service Commission, PPSSC and the State Universal Basic Education Board, ASUBEB.
The recruitment is driven by the Commission and the Board, with technical support from the State ICT Agency.
Our correspondent who visited some of the centres in Awka, reports a seamless exercise which started as early as 7am.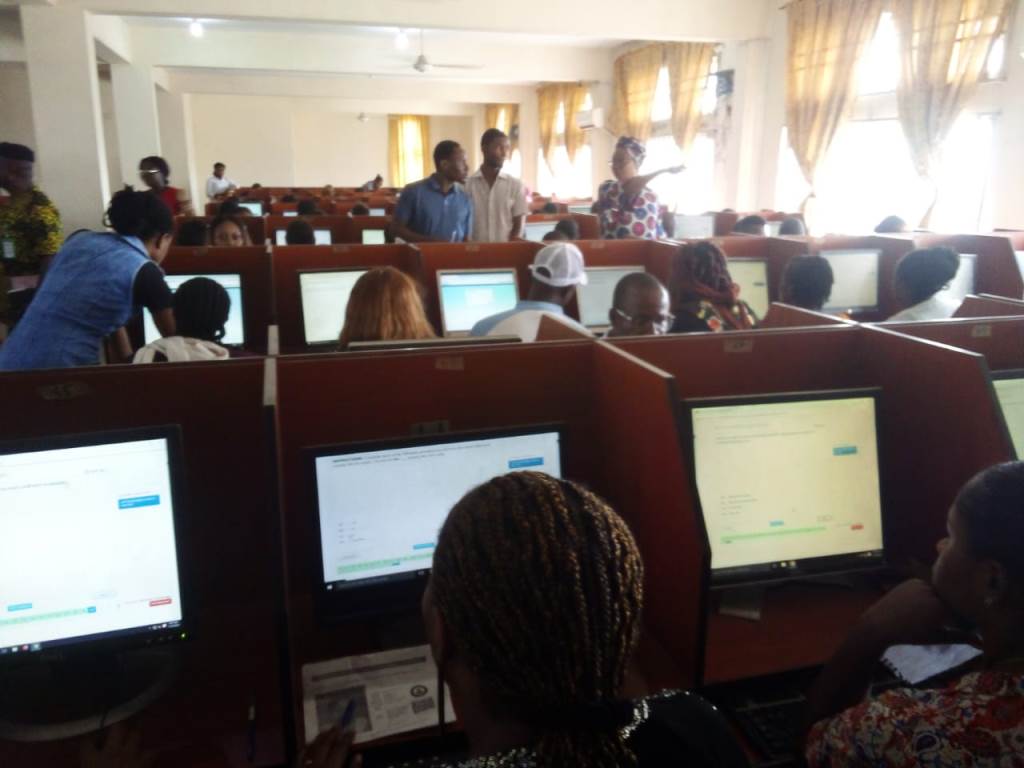 The applicants were verified by the ICT Agency technical staff with their national identity cards and examination slip before they were alowed into the CBT hall for the examination which lasted for about only 30 minutes.
Speaking at the Staff Development Centre, Awka, venue for the ASUBEB examination, the ASUBEB Chairman, Dr. Vera Nkiru Nwadinobi, disclosed that over 19,500 applications were received on the application portal, with the applicants grouped in batches for the examination.
According to her, the CBT examination is part of the governor's strategies to train digital teachers, who will drive the vision of digital schools in the state.
"There is no way we can have smart schools when the teachers are not ICT compliant, hence the need to conduct the computer-based tests," she said.
Dr Nwadinobi made it clear that the latest recruitment exercise is to fill the shortfall in the number of teachers in hard-to-reach communities of the state, reminding the applicants that the Board will not entertain any application for transfers when recruited.
She assured that the partnership with the State ICT Agency is critical to ensure that process is seamless and failproof.
Also speaking, the Chairman of PPSSC, Prof Nkechi Ikediugwu observed that the CBT process will help address the numerous bottlenecks associated with paper examinations for teachers' recruitment.
On his part, the MD/CEO of the State ICT Agency, Chukwuemeka Fred Agbata, CFA, said his agency is providing technical support for the process, as the government agency with the mandate to deliver the 'Everything Technology and Technology Everywhere' vision of Mr. Governor.
"What we are looking at is a situation where we provide the millieu for the full exploration of technology across board and there can be no end to the benefits for Anambra people.
"That's Mr Governor's vision and that's what we are driving," he said.
Some of the applicants, Okonkwo Emmanuella and Michael Maduako, who spoke with our correspondent commended the initiative of the CBT exams, saying it has done away with so many bottlenecks usually characteristic of such exercises.
Recall that Governor Soludo had earlier last year recruited 5,000 teachers in specific areas of need.
Therefore, the ICT Agency is providing technical support in line with our mandate and in support of Mr. Governor's vision for a technologically sound state
UNILAG Finally Reduces Fees After Meetings With NANS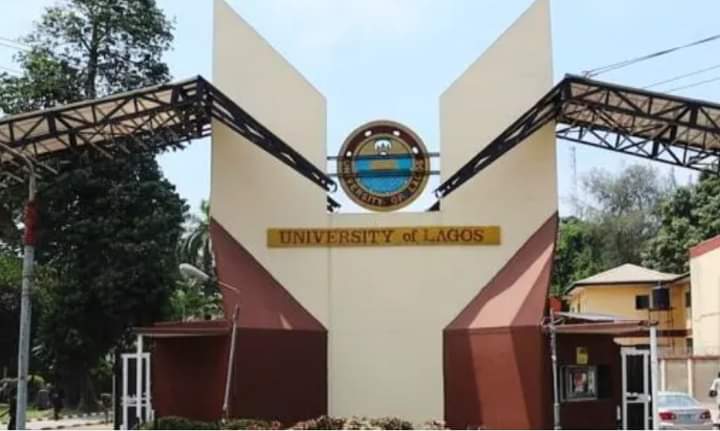 After a marathon meeting with the national leadership of the National Association of Nigerian Students, NANS, the management of the University of Lagos, UNILAG, has agreed to a reduction in the obligatory fees payable by students of the institution.
To restore student unionism By Adesina Wahab After a marathon meeting with the national leadership of the National Association of Nigerian Students, NANS, the management of the University of Lagos, UNILAG, has agreed to a reduction in the obligatory fees payable by students of the institution.
In a statement by the Head, Communication Unit of UNILAG, Adejoke Alaga-Ibraheem, on Friday morning, the meeting was attended by the National President of NANS, Comrade Usman Umar Barambu accompanied by other NANS officers and the university team led by the Vice Chancellor, Prof. Folasade Ogunsola.
"The meeting agreed that Utility Charges for all categories of students be reduced to N15,000:00 from N20,000:00. Obligatory fees for new undergraduate students was reviewed from N126,325:00 to N116,325:00 for courses without Lab/Studio and N176,325:00 to N166,325:00 for courses with Lab/Studio.
"The obligatory fees for returning undergraduate students was reviewed from N100,750:00 to N80,750:00 for courses without Lab/Studio; N140,250:00 to N120,250:00 for courses with Lab/Studio; and from N190,250:00 to N170, 250:00 for Medical / Pharmacy students and students in Health Professions.
"The Convocation Fee to be paid by all final year students was reduced to N27,000:00 from N 30,000:00. Hostels fees were reviewed as follows: For undergraduate hostels in Akoka and Yaba campuses, the fees was reduced to N43, 000:00 from N90,000:00. For hostels in Idi-Araba campus, the fees was reduced to N65,000:00 from N120,000:00. The fees for Sodeinde Hall was reduced to N135,000:00 from N250,000:00.
"At the commencement of the meeting, NANS President highlighted the demands of UNILAG students as: Reversal of obligatory fees, reversal of hostel fees, and the reinstatement of Students' Union Government in UNILAG.
Comrade Barambu observed that the absence of Students Union Government (SUG) in UNILAG had adversely affected communication between the students and management. He also noted that students would be able to channel their grievances appropriately through their SUG.
Professor Ogunsola enumerated the dire situation of the University in view of prevailing economic realities, and the struggle to meet its obligations to students, staff, and municipal service providers, among others.
She stated the university's commitment to the actualization of measures put in place to ameliorate the impact of the obligatory fee review.
These measures include the Instalment Payment Option, Revitalisation of Work-Study Programme, Assistance to Indigent Students, Triple A Project, Pay for Mentors Project, scholarship opportunities among others.
The Vice-Chancellor also reiterated that "No UNILAG student would drop out of the institution due to fees". She stressed that the aim of the university was to deliver quality education to its students regardless of class, tribe or creed.
The VC would commence the process of reinstating students' union activities in the university as soon as possible.
Suspended Dean Of Law Faculty, UNICAL, Files A Lawsuit Against The Vice Chancellor For Defamation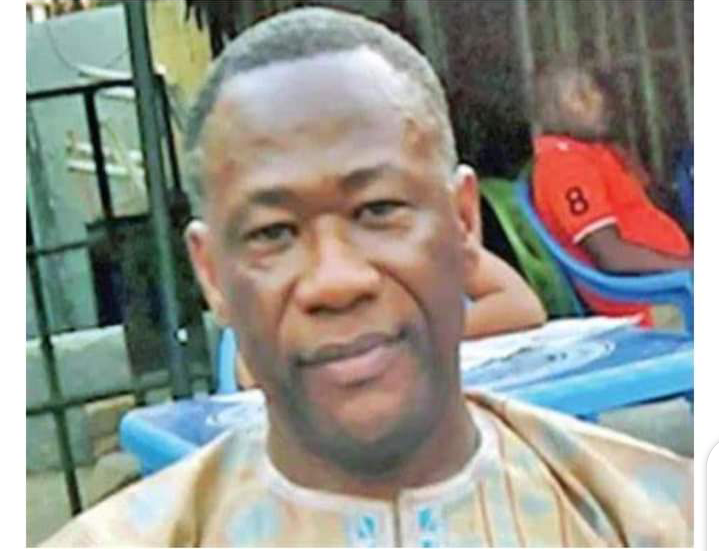 The Suspended Dean of Law Faculty, University of Calabar, UNICAL, Prof Cyril Ndifon, has filed a lawsuit against the lnstitution's Vice Chancellor, Prof. Florence Obi and two others for character defamation.
Recall that some weeks ago, The female law Students came out to protest over alleged sexual harassments and assaults from their Dean. Most students who were once his students also attested to the fact that the Dean has always been sexually molesting girls in the school as it has been his habit.
In a lawsuit filed before the National Industrial Court sitting in Calabar and which has UNICAL Registrar and Prof. Dorathy Oluwagbemi-Jacob as co-defendants, Ndifon accused the vice chancellor of colluding with the LAWSAN president (Unical chapter), Mr. Obi Benedict Otu, and with one of the VC's nieces, one Destiny Omokiti, to stage-manage a protest against him, to pull him down.
He said;
"Shortly after the said protest, Mr. Otu issued a statement where he revealed that he deliberately hid his intention and real purpose of the protest from innocent students, who were freshers and upon thier concealment of purpose, tendered a public apology, that excerpt went viral at the social media.
"My right and freedom of movement to the University of Càlabar premises has been restricted and curtailed by order of the vice chancellor. I am gravely prejudiced on account thereof.
"To remove me from office as Dean of Law Faculty without any prior vote taken at a meeting of faculty of law board for purpose, constitutes a departure from the prescriptions of the University of Calabar Act."
The university's Public Relations Officer, Mr. Effiong Eyo who has reacted to the lawsuit, said the institution only set up a panel to investigate allegations against the embattled Dean of Law Faculty.