Police Spokesperson Benjamin Hundeyin Reveals What Really Transpired Between Seun Kuti And The Police Officer He Assaulted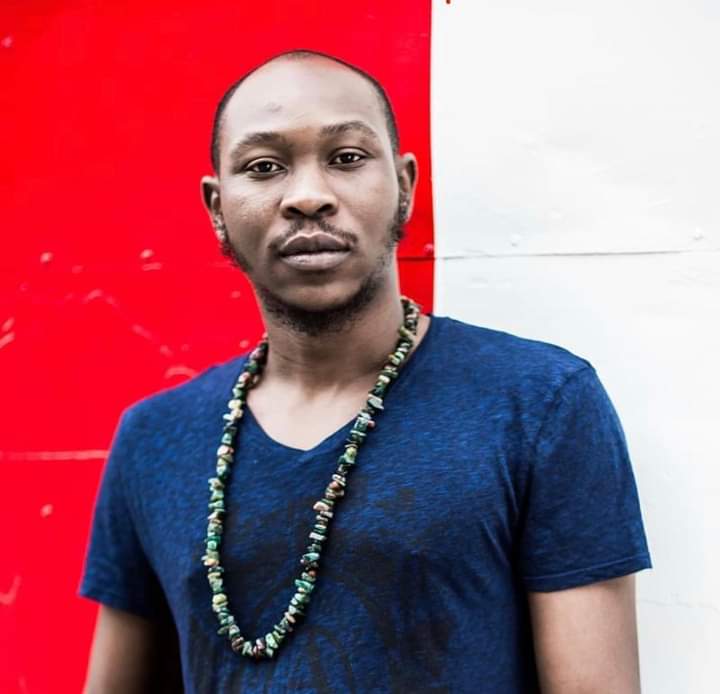 Adeyinka Olumide-Fusika, lawyer of embattled Afrobeat singer Seun Kuti has accused Lagos Police of starving his client in detention and also denying him access to his wife. 
Countering claims made by Lagos police spokesperson, Benjamin Hundeyin, the lawyer said; "Mr. Benjamin Hundeyin who goes by the formal title of Lagos State Police Public Relations Officer but doubles as the Investigating Police Officer into the case of alleged assault of a policeman by my client, Mr. Seun Kuti, has issued a Report of his investigative work.
"Mr. Seun Kuti would have expected that having completed his investigative work, Mr. Benjamin Hundeyin, a law enforcer, would proceed according to law by sending the file containing his report of investigation for legal evaluation towards possible prosecution.
"According to Mr. Benjamin Hundeyin, in his investigative report handed over to The Punch, 'Seun Kuti was the one that bashed the officer's vehicle, and the policeman followed him to call his attention to it, but the musician alighted from his car and slapped the policeman as seen in the trending video. However, the officer reported the incident at the Police Command in Ikeja.'
"The policeman was alone. After the altercation, he followed Seun Kuti to his home in Ikeja, and the musician apologised to the policeman and gave him ₦12,000 to repair his damaged vehicle. But the officer reported the incident at the Area F Police Command in Ikeja, and deposited the ₦12,000 at the counter while he gave a written statement concerning the incident.'
"Although he had been with the Police since 8:00 am on Monday 15th May 2023, Mr. Seun Kuti notes that it was at about 8:00 pm that day, after Mr. Benjamin Hundeyin had already completed and published his investigative report above, that he was asked to make a statement to the Police at the Force Criminal Investigation Department, Panti, Yaba.
"Mr. Seun Kuti has therefore volunteered to his interlocutors a statement to the effect that since Mr. Benjamin Hundeyin has already done the investigation and issued and published his report on it, there was no useful purpose to be served by any statement from him.
"One-Chance" Victim Dies After Abuja Hospital Allegedly Denied Her Treatment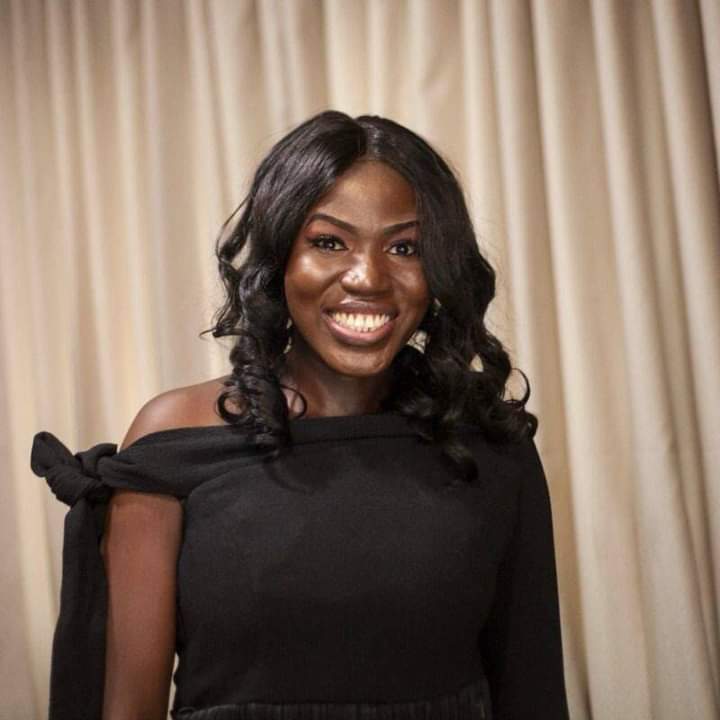 A young lady, Greatness Olorunfemi, a victim of 'one-chance' operators in Abuja, has died after an Abuja hospital allegedly refused to attend to her.
An X user, #Gbemilekhe, who shared the story on Friday, alleged that the hospital in the Maitama area of Abuja asked for a police report before treatment could commence. Olorunfemi sadly passed moments later.
"Greatness was pushed out of a moving vehicle by one-chance criminals in Abuja.
"She was rushed to Maitama General Hospital, and they refused to attend to her, demanding a police report. She died afterwards," the tweet read.
One #Nwaadaz on X, who claimed to be a friend of Olorufemi, shared more details of the sad incident, saying the assailants stabbed Olorunfemi, who bled to death after the hospital rejected her.
"Maitama General Hospital refused to attend to my friend who was stabbed by a one-chance driver in Abuja. They allowed her to bleed to death and locked the emergency ward against her because she didn't have a police report!! Nigeria has failed Greatness!," the user tweeted.
Here's the video report.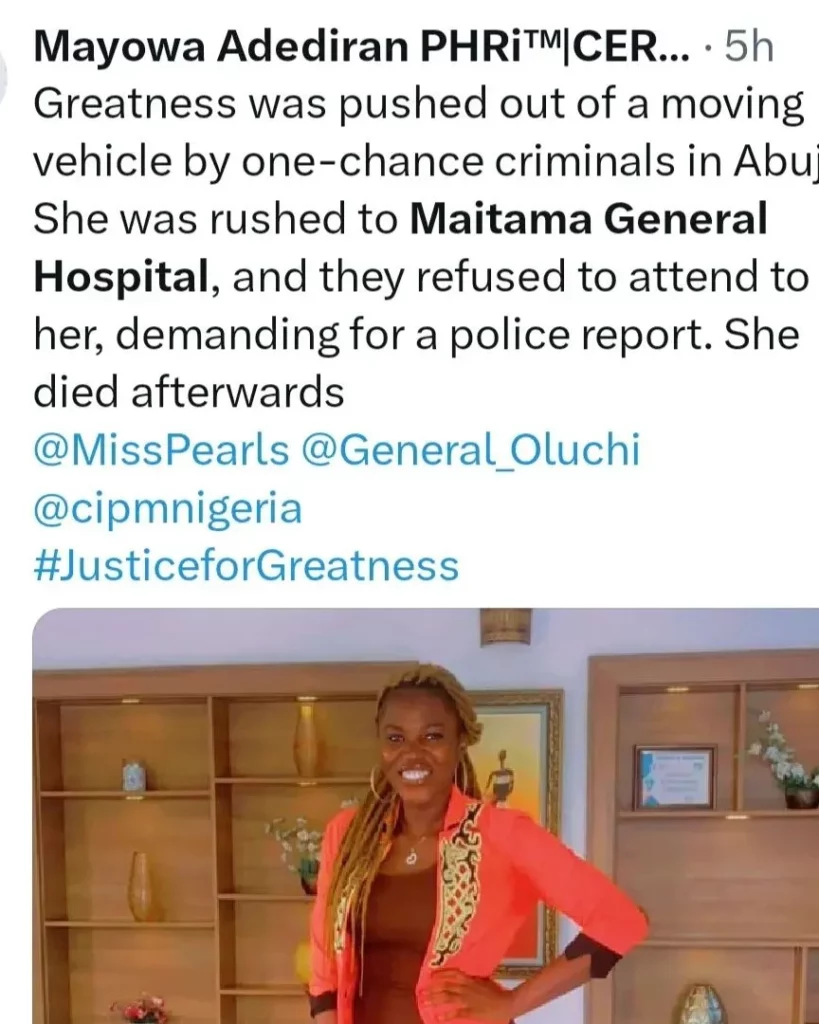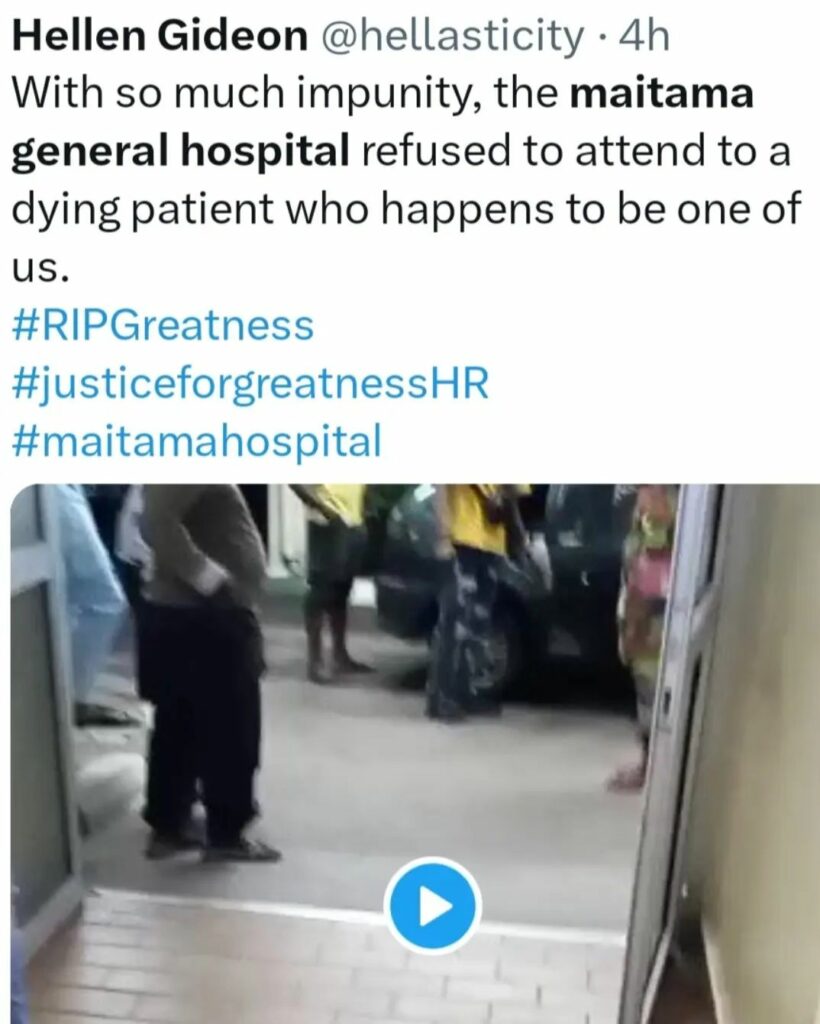 Nelson Mandela's Granddaughter, Zoleka Dead; She Wrote A List Of People Not Allowed At Her Funeral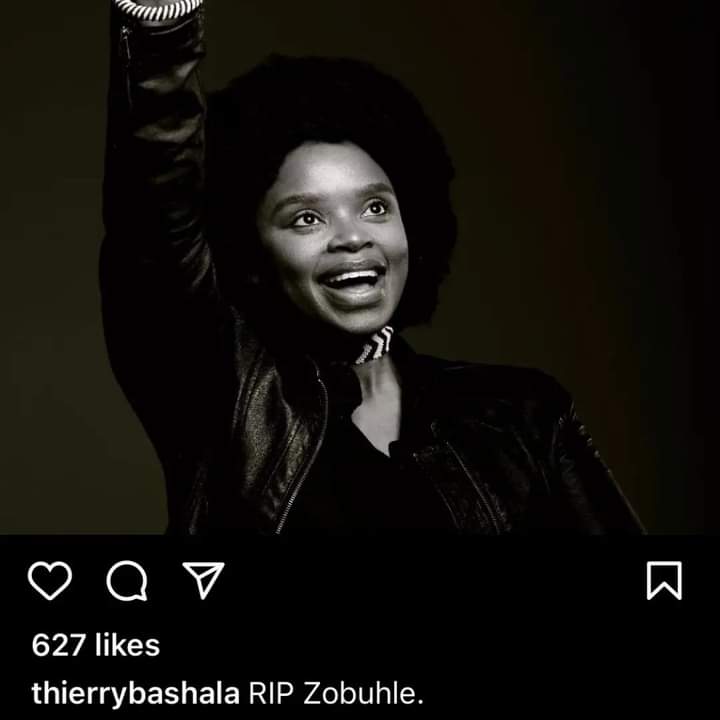 The list revealed includes her ex-husband and father of two of her kids, Thierry Bashala.
Although Bashala had mourned her on Instagram after her death.
Zoleka also listed some relatives who sexually abused her. She said those on the list with a dot (.) against their names abused her sexually and are not allowed near her dead body.
She added on the list that she is close to including her sisters, dad, and step mom to the list.
Zoleka died on Sept. 25, 2023, after a long battle with cancer.
The author had survived cancer twice, before it came back a third time and she passed at the age of 43.
She was treated for breast cancer in 2011. It returned in 2016 and she beat it again. Sadly, she announced in August 2022 that she had been diagnosed with bone metastasis.
Via her instagram account where she documents her journey, she disclosed that the cancer had mestastasized to her bones and liver.
Sadly, she died earlier this week, leaving behind 4 of her 6 children.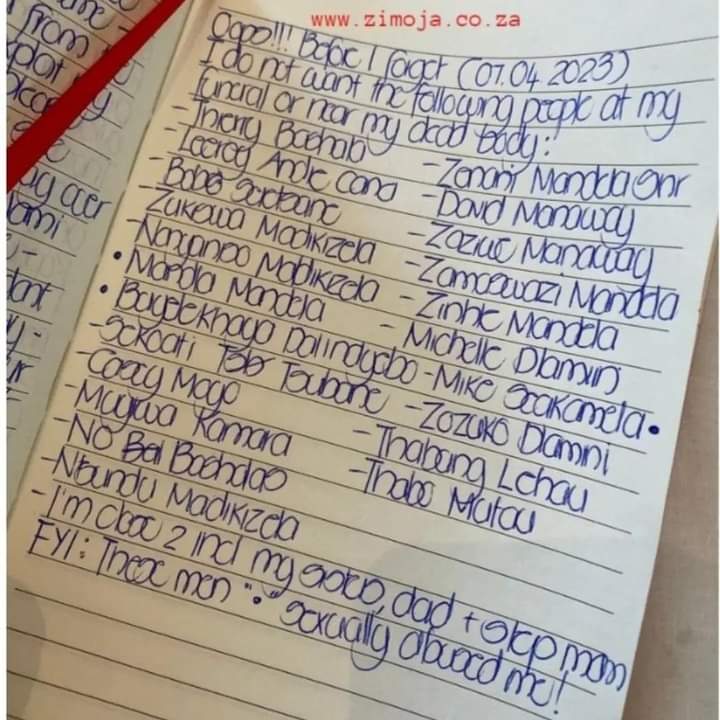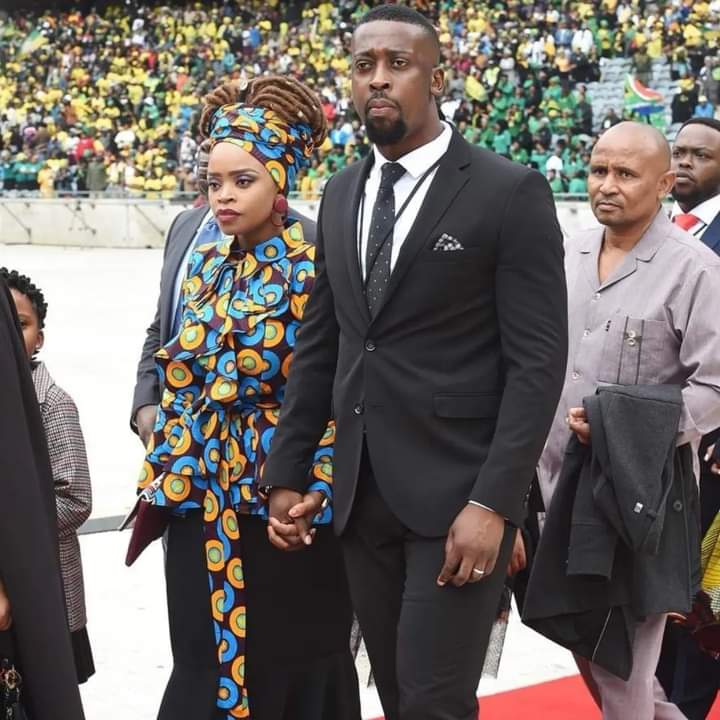 May her soul rest in peace.
Protest As New Minister For Works, Dave Umahi Locks Out Late Comers From Work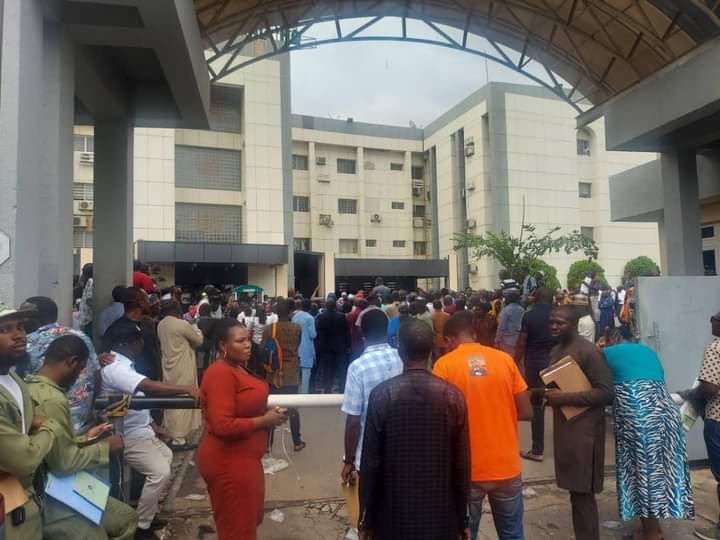 There was apprehension at the Works ministry on Thursday as protesting civil servants asked for the Removal of the new minister, Dave Umahi, After he locked out over 300 staff and directors who resumed work late.
The public servants expressing their displeasure also demanded an apology from the minister.
Earlier, the minister upon resumption at 9.30 am was said to have prevented workers who came to work late from gaining access to the ministry for over four hours.
However, after the gate was opened, the workers, comprising both Housing and Works Ministry, refused to enter the ministry and resorted to an impromptu protest barricaded the entrance gates.