Federal Government To Stop Fuel Importation In February 2024 – Minister Of State For Petroleum Resources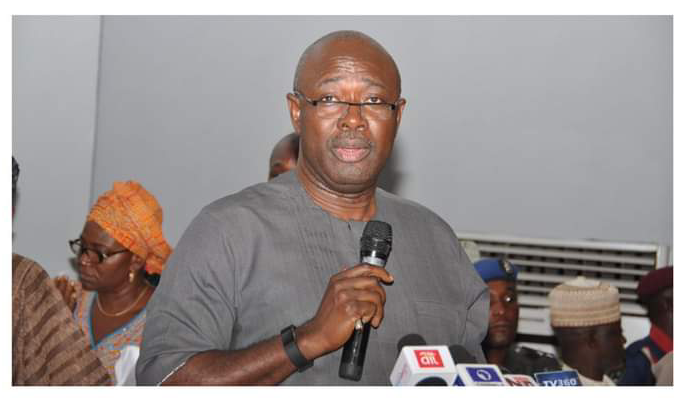 The Minister of State for Petroleum Resources, Oil, Heineken Lokpobiri has said that the federal government will stop fuel importation in February 2024.
Speaking during a working visit to the Port Harcourt Refining Company in Eleme, Rivers State, Lokpobiri stated that Port Harcourt refinery would commence operations before the end of 2023, precisely in December, while Warri refinery which is also undergoing rehabilitation and will start refining petroleum products by February.
The Minister who expressed happiness with the level of work done at the Port Harcourt refinery, said the $1.5bn rehabilitation work will ensure that the facility refines up to 60,000 barrels of crude per day when completed by the end of 2023.
Lokpobiri said the essence of the inspection was to ensure the timely rehabilitation of the Port Harcourt Refinery and the completion of other refineries in the country at the scheduled dates.
The Minister said;
"The essence of today's inspection is to come see the extent of work done at the Port Harcourt Refinery and we are happy with the level of work done here.
"From what we have seen here, we believe the project will be completed as scheduled. The Port Harcourt Refinery will come on board fully by the end of this year, 2023. Warri will start operating by the first quarter of next year and then, Kaduna will come on stream towards the end of next year.
"The Port Harcourt Refinery when completed is expected to produce about 54 to 60 barrels per day, while Warri refinery when it comes on stream by February, 2024 will produce 75 barrels of oil per day. If we add that to Dangote refinery we will be able to stop fuel importation and Nigeria can now have the benefits of full deregulation.
Century Energy Group Partners with Energy Link Infrastructure for ELI AKASO Operations
CEG Eli Nigeria floating storage and offloading FSO facility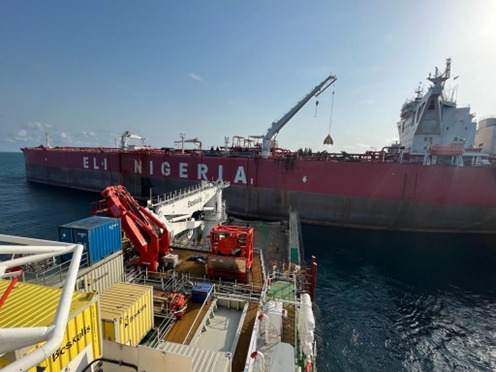 Century Energy Group (CG) has announced its partnership with Energy Link Infrastructure (Malta) Limited (ELI) for the completion, operations and maintenance of the ELI AKASO floating storage and offloading (FSO) terminal in Oil Mining Lease (OML) 18.
This project is a critical component of the Alternative Crude Oil Evacuation System's (ACOES) infrastructure, which is in line with our corporate vision of supporting stranded oil and gas asset commercialization and production enhancement through energy infrastructure services.
Under a Risk Service Contract, CG has deployed its personnel, infrastructure, and expertise towards the engagement and has made significant progress in the completion of FSO Eli Akaso spread mooring. CG is scheduled to complete the spread-mooring by 10th April 2023.
Upon completion of the spread-mooring for the ELI Akaso, CG will be responsible for the daily operations and management of the FSO ELI AKASO terminal.
The Terminal will serve as a dedicated crude oil storage and export terminal for OML holders and Marginal Field producers in the Eastern Niger Delta, inclusive of the OML 18 JV, and other stranded satellite fields.
ELI's ACOES infrastructure comprises a new 47km secure undersea pipeline from OML 18 and the FSO ELI AKASO terminal.
This ACOES infrastructure will enhance crude oil commercialization primarily through the reduction of downtime and crude losses associated with the existing export routes.
The pipeline component is expected to have a throughput capability of 100,000 barrels per day (b/d) of oil, while the FSO ELI AKASO has a storage capacity of 2 million barrels of oil.
"We are thrilled to announce our partnership with Energy Link Infrastructure for the spread-mooring installation, and operations and management of the FSO ELI AKASO," said Ken Etete, Group CEO of Century Energy Group. "This collaboration marks a significant milestone for Century Energy Group as we continue to expand our reach and capabilities in the energy infrastructure sub-sector. With ELI's expertise and experience in the industry, we are confident in our ability to provide world-class services and maximize the potential of this project."
Kolapo Ademola, CEO of ELI, commented "ELI is delighted to collaborate with Century Energy Group. CEG's proven expertise and experience in the sector provides ELI with a reliable partner towards the attainment of our corporate goals within the midstream oil and gas sector in Nigeria. Our collaboration with CEG expedites our ability to deliver value to our key partners and stakeholders; Crude Oil producers in the Eastern Niger Delta, the Federal Government of Nigeria and the Nigerian economy at large."
Century Energy Group remains committed to the development of the oil and gas sector in Nigeria and is confident that this partnership with ELI will contribute significantly to the sector's growth and the Nigerian economy at large.
AVEVA Showcases the Connected Industrial Economy at EGYPS 2023
Report by SANDRA ANI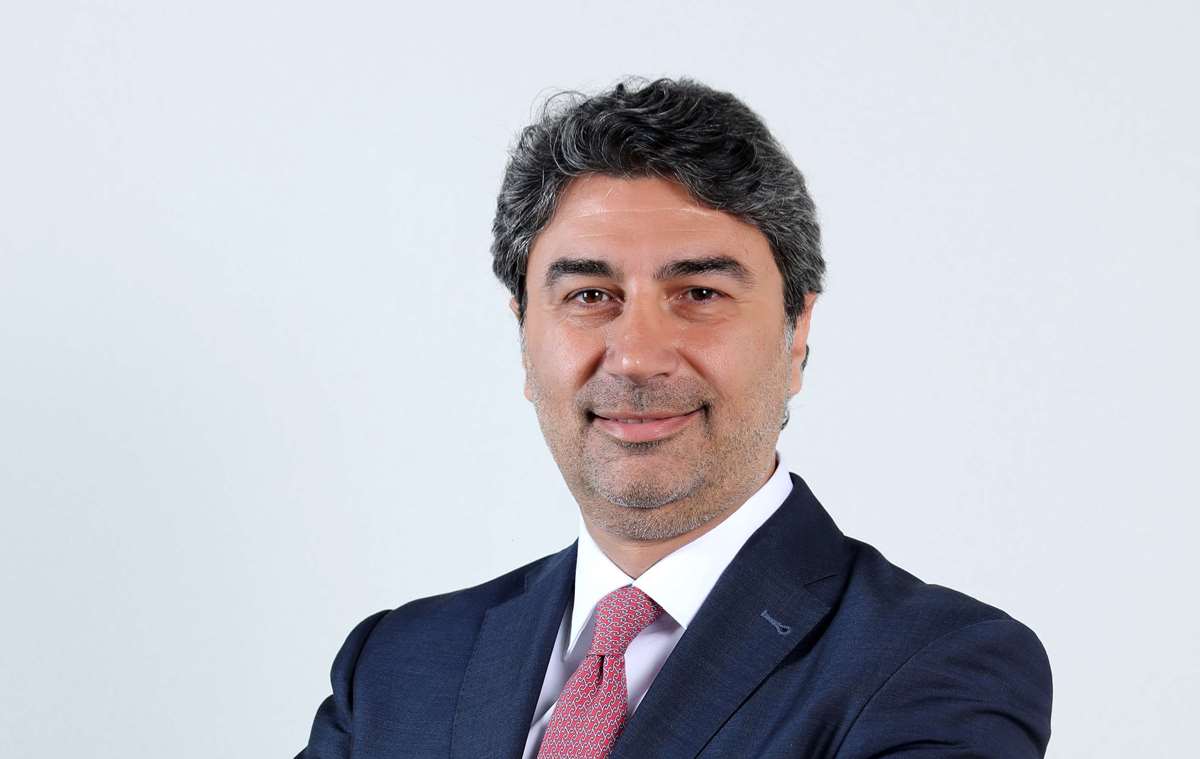 …AVEVA highlights world-leading digital solutions to help oil and gas companies in Egypt, North Africa and the Mediterranean achieve decarbonization and value-chain innovation on the path to net-zero
AVEVA, a global leader in industrial software, driving digital transformation and sustainability, returns to the Egypt Petroleum Show (EGYPS) 2023 with the latest digital solutions for responsible use of the world's resources.
Alongside Schneider Electric, AVEVA will showcase how connected industrial ecosystems harness data to support innovation and improve business performance for sustainability in the energy industry.
AVEVA brings its unparalleled portfolio of world-class digital software to EGYPS 2023, including popular asset performance management solutions and value chain optimization products, as well as the market-leading AVEVA digital twin technology. In addition, show delegates will be able to experience firsthand how AVEVA Unified Operations Center offers a 360-degree view of plant operations with greater visibility of energy sources, consumption and greenhouse emissions data.
With businesses beginning to realize the productivity, efficiency and scalability benefits of cloud computing, the industrial software-as-a-service platform AVEVA Connect has demonstrated its value in driving innovation, growth and sustainability for the energy sector. The platform now hosts AVEVA Production Accounting, which addresses the pressing issue of unaccounted losses for refineries, petrochemical plants, and other processing facilities.
Nayef Bou Chaaya, AVEVA Vice President, Middle East, Africa and Turkey, said, "After a successful presence at COP27 where we demonstrated the essential role of data-led technologies in supporting climate innovation and industrial decarbonization, I'm delighted the AVEVA team is returning to Egypt.
"At EGYPS 2023, we will showcase how our unrivalled suite of cutting-edge products can support the creation of a resilient, net-zero energy future, while enabling customers to implement their sustainability roadmaps at a challenging economic moment," he added.
Sharing data to unlock innovation in a low-carbon economy
Digital technologies speed up innovation and value generation by eliminating internal and external silos. When operational data is infused with artificial intelligence (AI) in the cloud and shared across the connected industrial ecosystem, it creates a digital thread of contextualized, real-time, information so teams can collaborate in a smarter and more connected way.
Applications such as the industrial digital twin are already proving how companies can realize unprecedented economies, synergies and benefits for their own organizations and for society at large. The connected industrial economy further leverages these strengths by sparking industrial ingenuity and facilitating co-operation in a world where businesses face innumerable headwinds.
Bob Parker, Senior Vice President at leading analyst firm IDC said, at AVEVA WORLD 2022 "A rapidly evolving digital economy is unparalleled in depth and scope after being accelerated by the pandemic. Asset-intensive industry segments of the old economy including oil and gas (…), are under new pressure on operations to be increasingly resilient. This requires higher levels of asset instrumentation and capabilities that use the data gathered to speed up decision-making and innovation. Ultimately, this is leading to the rise of connected industrial ecosystems."
Delegates visiting the AVEVA and Schneider Electric stand at EGYPS 2023 will experience firsthand how they can combine engineering data with real-time and transactional data to unlock actionable insights, redefine processes, enable deeper collaboration, and reduce value leaks while raising productivity – all in real time. They will be able to learn how to converge engineering, operations, and other data in context for end-to-end enterprise visibility using a single 360-degree view of plant operations. The latest asset performance management solutions will also be demonstrated at the event.
AVEVA experts will share how the connected industrial economy presents unprecedented opportunities for the energy sector at stand 2C30 at EGYPS 2023. The event is being held at the Egypt International Exhibition in Cairo from February 13-15, 2023.
Steps to Achieve 'The Decade of Gas'
Article By: Elvis Eromosele
Nigeria is a study in contradiction. It has the largest proven gas reserve in Africa yet faces a significant challenge in providing access to gas for a majority of its citizens and businesses.
On top of this, it occupies an unenviable position as one of the top seven gas-flaring countries in the world, according to the World Bank. The tale would be unbelievable if it was fiction. 
Sadly, the reality is grim. Oil-producing companies burn off millions of cubic litres of natural gas during oil production.
They use a fancy term, gas flaring, to describe it. It doesn't however take remove from the fact that the action, gas flaring, is a glaring waste of a wasting resource. It also impacts negatively on the environment, human health and the cost of gas. It needs to be stopped. 
Over the last couple of years, governments have sought to curtail incidents of gas flaring, increase the use of gas and boost revenue from it, all with varying degrees of success.
To highlight the commitment of the federal government to boost the domestic use of gas among Nigerians as the primary energy source President Muhammadu Buhari declared the 'Decade of Gas' (January 1, 2021, to 2030). An integral part of the process is the development of gas infrastructure, with the construction of the 614km Ajaokuta-Kaduna-Kano gas pipeline the number one starting point.
The goal is simple, to increase the domestic utilisation of LPG and CNG, commercialise gas flares, develop industrial gas markets and increase gas-to-power. Related policies which are already in the works include the National Gas Expansion Programme and the Autogas policy.
Experts argue, however, that despite the government's best efforts to increase the distribution of liquified petroleum gas (LPG), also known as cooking gas, a large number of Nigerians still rely on firewood and charcoal for cooking with the attendant damage to the environment and impact on the climate.
Now one of the main reasons for this is the lack of infrastructure and distribution networks for LPG. Many areas in the country do not have access to gas pipelines, making it difficult for residents to obtain cooking gas.
We'll require a study to explore the risk associated with the current gas tank retail marketing method. Additionally, the cost of LPG is prohibitively high for low-income households, who make up the bulk of the population.
Figures from the National Bureau of Statistics (NBS) show how deep the poverty is – 63 per cent of persons living in Nigeria (133 million people) are multidimensionally poor. It's a grim picture. 
GlobalData reports that by flaring, rather than utilising gas for power generation or other domestic needs, Nigeria and other nations involved in such acts, could lose up to $82 billion a year globally. Other countries in this unholy group include Algeria, Angola, Indonesia, Iran, Iraq, Libya, Malaysia, Mexico, Russia, the US and Venezuela. They accounted for over 87 per cent of all flared gas in 2020.
Independent sources reveal that Nigeria flared an average of 11.1m3/bbl of gas in 2021. The issue here is that the Nigeria Gas Flare Commercialisation Programme (NGFCP), which seeks to curb the act, has loopholes along with low and weakly enforced penalties. It needs to be tightened and strengthened to make it more effective.
Nigeria had 208.62 trillion cubic feet (TCF) of gas reserve as of January 2022, according to the Commission Chief Executive (CCE) of the Nigerian Upstream Petroleum Regulatory Commission (NUPRC), Gbenga Komolafe, an engineer. However, the development of gas, especially for domestic use, is still relatively low.
The price is still in the skies for many potential users. Right now, the concern is that with the rising cost of cooking gas, the domestic utilisation of LPG may decline. It remains to be seen how this will impact the achievement of the 'Decade of Gas' objectives.
There are several steps that the government can take to increase access to cooking gas for Nigerians. As a concerned citizen and cooking gas user, here are my thoughts on five things that the government can do to improve access to natural gas:
Firstly, the government must invest in building pipelines and distribution networks to reach residential and business areas and improve access to LPG.
Secondly, while the country has significant natural gas reserves a lack of investment in the sector has led to low production of LPG. It is time for the government to encourage investment in the sector to increase domestic production and thus curb the importation of LPG.
In addition, to demonstrate the resolve to improve the use of gas among citizens, the government can look at providing subsidies for LPG to make it more affordable for low-income households. This will make it more accessible to those who currently are unable to afford it.
Furthermore, since reports indicate that Nigerians are unaware of the benefits of using LPG as a cooking fuel, the government can launch a campaign to educate citizens on the benefits of LPG and how to safely use it.
Finally, the government must create an enabling environment to encourage private sector participation and investment in the LPG industry. This will increase the availability of LPG and possibly help drive down prices.
With the implementation of these measures, Nigeria can truly increase access to cooking gas for a majority of its citizens and reduce the country's dependence on firewood and charcoal. This will not only improve the quality of life for citizens, but it will also help the environment by reducing deforestation and air pollution caused by the burning of firewood.
Eromosele, a Corporate Communication professional and public affairs analyst lives in Lagos.