Agriculture
Federal Government Vows To Engage 77,400 Young Farmers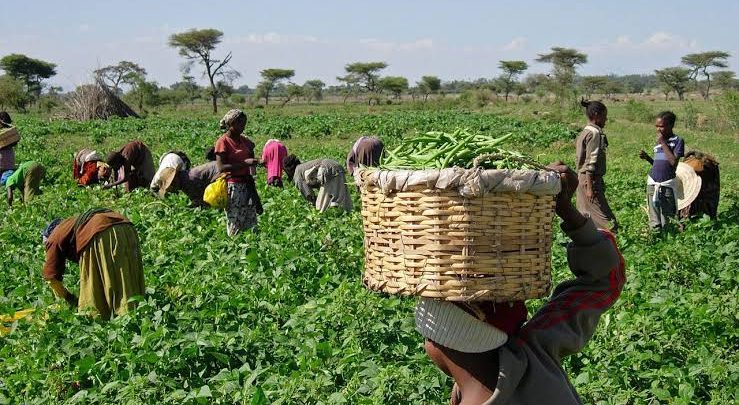 The federal government has finalised plans to engage 77,400 young farmers from all the 774 local governments across the country in different farming activities, an official has said.
The Executive Secretary of National Agricultural Land Development Authority (NALDA), Prince Paul Ikonne said that the programme, which would commence with a pilot number of 100 per local government, would be implemented in partnership with the 36 state governors for provision or donation of land.
Speaking on Monday at the maiden media press briefing, where he revealed that the organisation was established in 1992 but ceased to function in 2000.
He said that President Muhammadu Buhari, having given the marching orders when he said: "We must produce what we have to eat", NALDA as an authority under the Presidency has come up with programmes in order to meet the president's directive.
Ikonne stressed that NALDA's short-term programmes included providing farm inputs such as improved seeds, fertilizers, machinery, environmentally friendly crop protection agents, growth enhancers and trainings which would be given to the already existing farmers, adding that this would assist them during the current farming season in order to improve their yield.
He stated: "Buhari Young Farmers Network; with this initiative, we intend to have 77,400 young farmers injected into Nigerian farming business across the nation in different farming activities ranging from crop farming to animal husbandry.
"These young farmers will be drawn from the 774 local governments, with a pilot number of 100 per local government. In this initiative, we will partner with governors for provision or donation of land and other stakeholders as this will create employment and food production will be increased."